How Much Should You Spend on a Wedding Gift?
Heading to your best friend/colleague/distant cousin's wedding soon? With so many gifting options to choose from, do you struggle with deciding the right budget for wedding gifting? Take a cue from WeddingWire India's gift calculator and decide how much you should spend.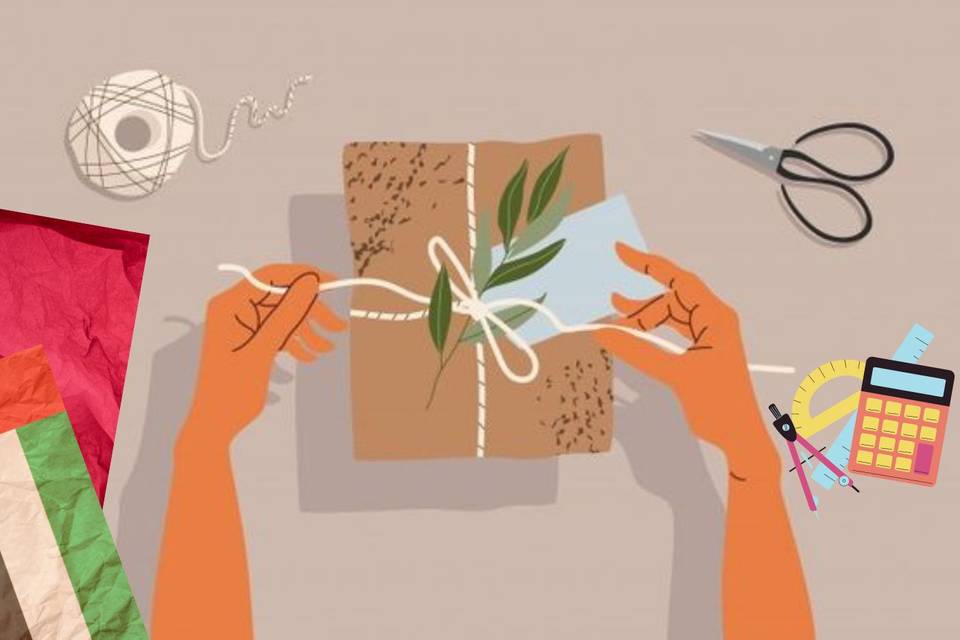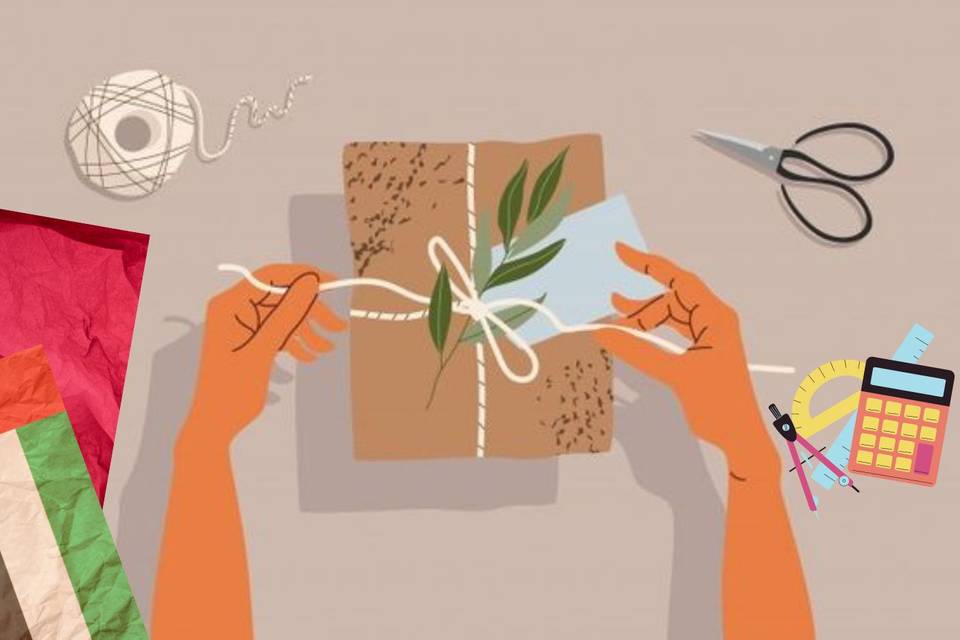 Don't we all just love weddings? From celebrating the couple's special day with them to dressing up in the latest wedding fashion trends, partying at amazing wedding venues and eating scrumptious cuisines, Indian weddings are truly nothing less than festivals. However, there is that one big question about 'how much should you spend on the wedding gift' that is always lingering on our minds. With an array of creative wedding gifts to choose from, going with the flow can burn a hole in your pocket, but you don't want to spend less when the couple is special to you. 'What exactly should you buy for the couple so that they appreciate it and like it?', How much to give for a wedding?" and 'What if you spend too much or too little on the right wedding gift?' are some common questions that might cross your mind.
While the elders in our Indian families would like to continue the wedding gifting tradition sealed perfectly in a gorgeous paper envelope, wedding gifts have certainly transformed over the last few years. You clearly don't want to be the one giving boring or irrelevant wedding gifts but knowing your budget makes your shopping journey so much easier.
In this article:
1. How to Choose the Right Wedding Gift Amount
2. How Does the WeddingWire India Wedding Gift Cost Calculator Work?
3. How Much Money is Given for a Wedding in India?
4. What Do Couples Expect to Receive as a Wedding Gift?
5. Wedding Gift Etiquette Questions to Help You
Take our wedding gift cost calculator quiz and read expert inputs to understand what your ideal gifting budget range should be!
How to Choose the Right Wedding Gift Amount
If you don't know how much to give for a wedding or what wedding gift to choose, we will let you in on a secret. There is no perfect amount for getting a perfect wedding gift. It all depends on a variety of factors, like, how close you are to the people getting married, where do you want to buy your wedding gift from and most importantly, what your budget is. If you have received a lot of invitations for the peak wedding season, being a guest can be quite expensive. To help you navigate through all that stress of getting the right wedding gift under a budget, experts are setting up price ranges to help you out of this sticky situation. These specific budgets depend on how much the couple-to-be matters to you. Just because you got invited to a posh wedding doesn't mean you have to burn a hole in your pocket while choosing a wedding gift. You should always choose a wedding gift that you are most comfortable giving.
Use the WeddingWire India Gift Cost Calculator to get a generic idea of how much you should ideally spend on a wedding gift -
How Does the WeddingWire India Wedding Gift Cost Calculator Work?
WeddingWire India's wedding gift cost calculator comes to the rescue to aid you in choosing the right amount for a wedding gift.. By just answering a few questions, you can determine how much you should spend for a wedding gift. Doesn't it all sound so simple and stress-free?
You will only have to answer a few questions, like your relationship with the couple-to-be, the type of wedding it is, if you are attending alone or with your family/ friends, if you have any additional expenses, like if you are attending a destination wedding, would they cover for your accommodation or you have to arrange it yourself. Take our quiz to get a right budget range to spend on a wedding gift.
How Much Money is Given for a Wedding in India?
As we all know, Indian weddings are grand extravagant affairs with larger-than-life approaches, but post-Covid, many millennials are planning intimate weddings with quaint decor ideas. Wedding gift budgets usually depend on the kind of wedding you are attending as well as your relationship with the bride and groom. Indian weddings have seen some of the most over-the-top and extraordinary gifts to something personal that is deeply rooted in sentiments.
Indian weddings have a wedding gifting tradition where elders of the family, even today, believe in giving cash perfectly tucked away in an envelope so that the couple can buy something of their choice. Recently, millenials have also moved to the concept of gift cards. Also, there are many traditional Indian wedding gifts common across cultures that you can choose this wedding season. As it's normally known as 'Shagan' in Indian weddings, it can range from INR 500 to 50,000.
What Do Couples Expect to Receive as a Wedding Gift?
If you want that question answered, keep yourself in the shoes of the would-be bride and groom. What would you like to have to begin your new adventure together that not only becomes a valuable memory to cherish for life but stays with you for the years to come? Especially for Indian weddings, the gifts can range from home appliances, household products, furniture, and home decor to more intangible gift ideas like gift cards, honeymoon packages, luxury stays and much more. To choose the right gift for your favourite couple, all you have to do is take the wedding gift cost calculator quiz and get something wonderful with its estimated budget.
Wedding Gift Etiquette Questions to Help You
There are so many different questions about wedding gifts that definitely need help navigating. To help you make the right choice, we have answered some of the most common questions that you are bound to have when you start shopping for a wedding gift.
Do You Have to Give a Gift?
Though it's not said and written that you are always bound to give a gift during a wedding, it has become a common etiquette. The couple receiving that gift will cherish and appreciate your token of love, while you can also feel happy that you contributed in some way to make their day more special.
Should You Give Money or a Wedding Gift?
Now that is a question. More like the chicken and egg, who came first, this answer also solely depends on your perspective. If you are attending a wedding with your family of a relative, you can be assured that the gifting part will be handled by the elders in the family, which will most probably result in cash. But if you are attending your best friend's wedding, giving money might not seem an ideal option as you would want to gift something much more personal and unique. When should you gift what, depends on the situation and the wedding you are attending.
Top Blogs on WeddingWire India