Virtual Wedding Guest Etiquettes Every Guest Must Be Aware Of
Attending a virtual event is more demanding than it looks. Here are the etiquettes you must keep in mind for attending a virtual wedding.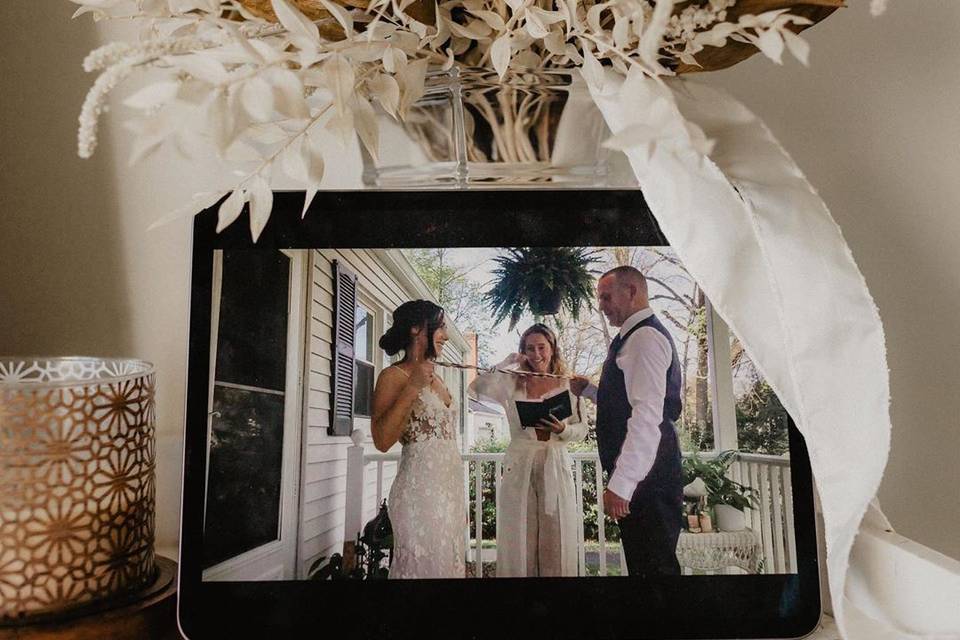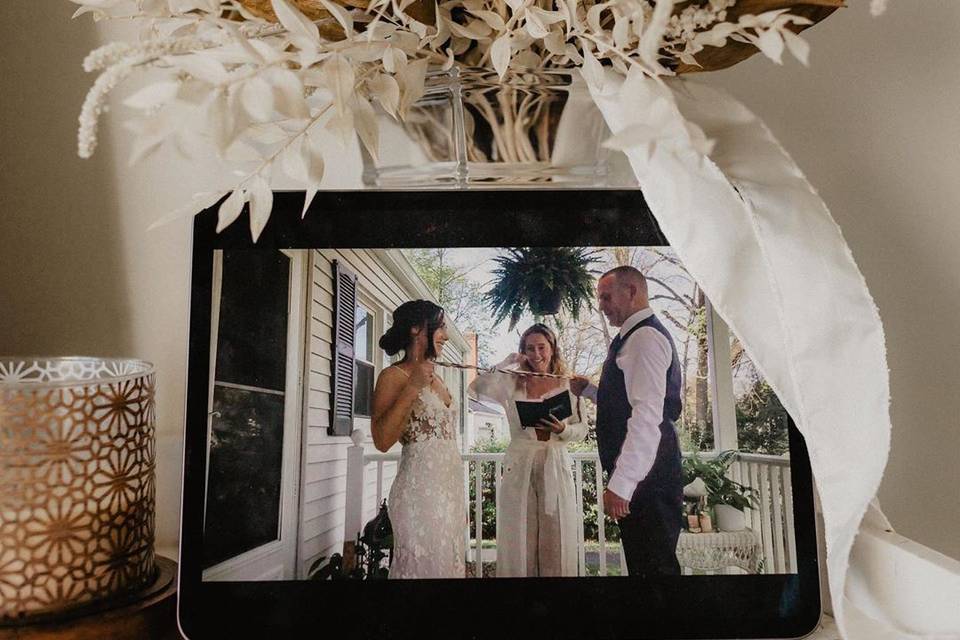 Image Courtesy: Nicole Nero Studios
Nothing could get the wedding bells to stop ringing, not even a pandemic and to be honest, the positive sentiment is really keeping us sane. It is hearty to witness so many couples taking the plunge despite the ordeals and stepping into the new and exciting journey of marriage through intimate weddings and virtual weddings. Since weddings are nothing without guests and there's a cap on the number of guests allowed at a wedding, the concept of virtual weddings took birth and we're only delighted.
Virtual weddings do come with their strains but it will be one less if guests were aware of some etiquettes to attend a virtual wedding. So, without further ado, let's walk you through the ground etiquettes to follow if you have a virtual wedding on your calendar to attend.
RSVP-ing is still important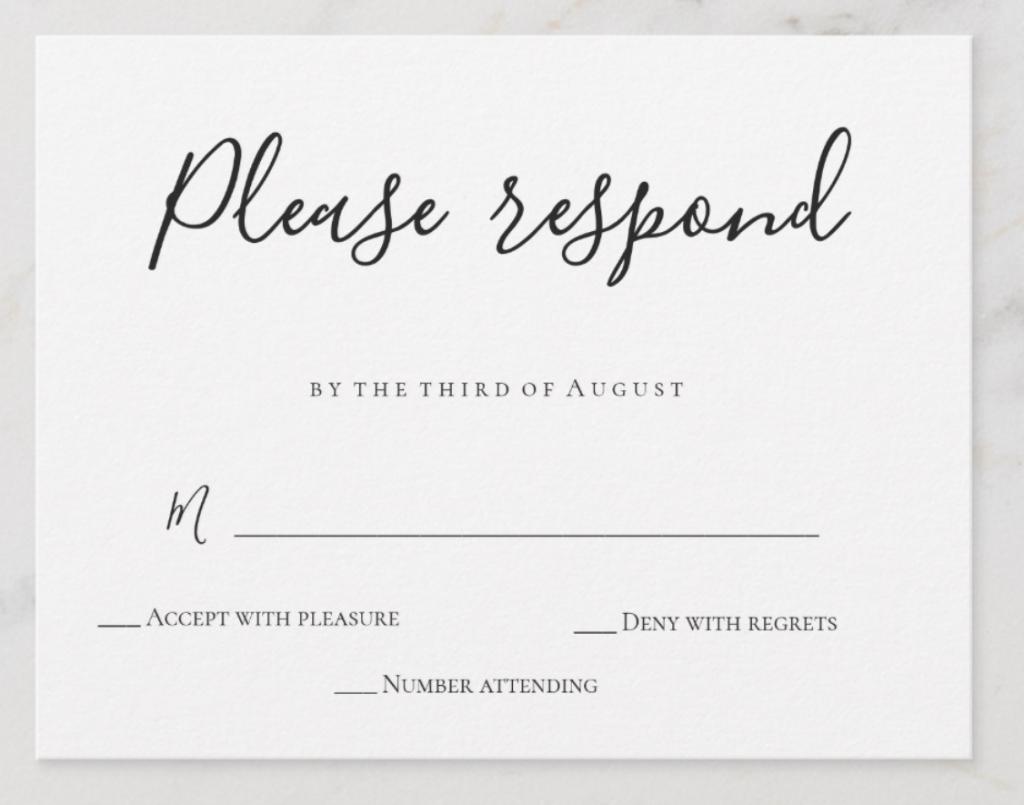 Image Courtesy: Replied App
The king of etiquettes is RSVP-ing to any social event–virtual or physical. You may think that since it's a virtual event, you can just show up according to your comfort and skip RSVP-ing all together, but you've been warned now. Follow the basic RSVP protocols as you would otherwise to let the hosts know about your decision. If you think you'll be stuck at work or are likely to get caught up with something, mark RSVP 'Maybe' and let the couple know at least 24-48 hours before the event.
Join on the scheduled time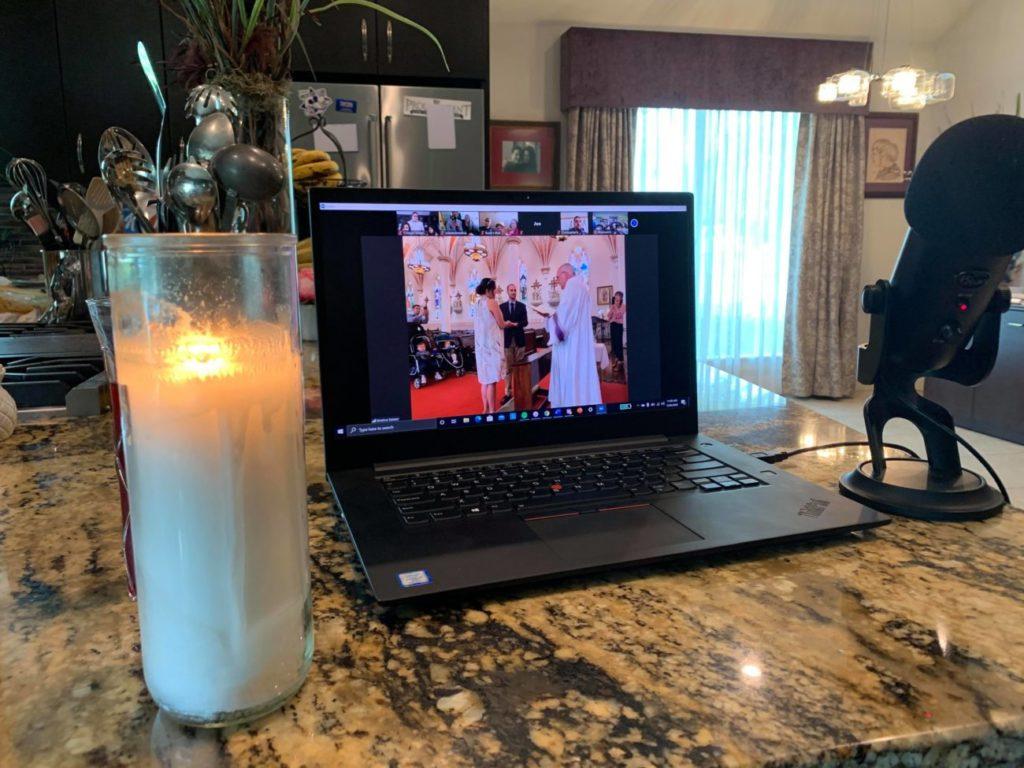 Image Courtesy: Pinterest
We cannot emphasise much upon how rude it is to join an event late just because you can be a part of it using technology. Even though the event is on your fingertips, doesn't mean it is running as per your schedule. When you RSVP 'Going' make sure you spell a decent presence by attending it on the scheduled time. You can be a couple of minutes early but never late.
Don't dress sloppily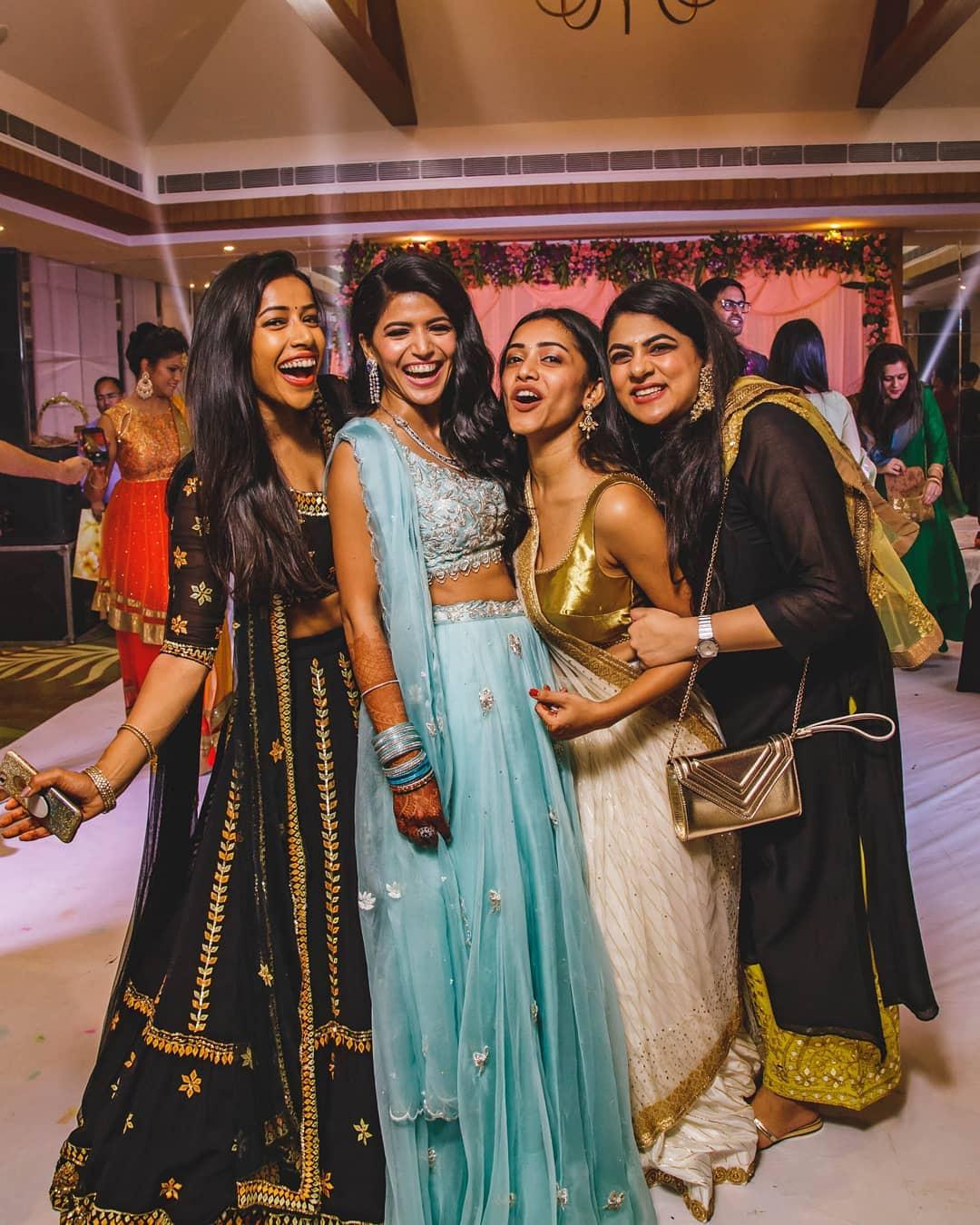 As we delve into the new-normal ways of attending a wedding, we need to keep basic etiquettes in check. While you may think that there's no need to dress fancily when attending a virtual wedding ceremony, we'd say, scrap that thought! When you decide to show up for a virtual event–be it a wedding, anniversary or birthdays for that matter, dressing according to the event is a must. Don't show up in an out-of-the-bed look wearing a loose-fitting t-shirt and pyjamas; get into the festive spirit and dress up. You may think people ain't gonna notice but a word from the wise, don't be under that impression. The hosts will be recording the event.
Mind your camera angle & actions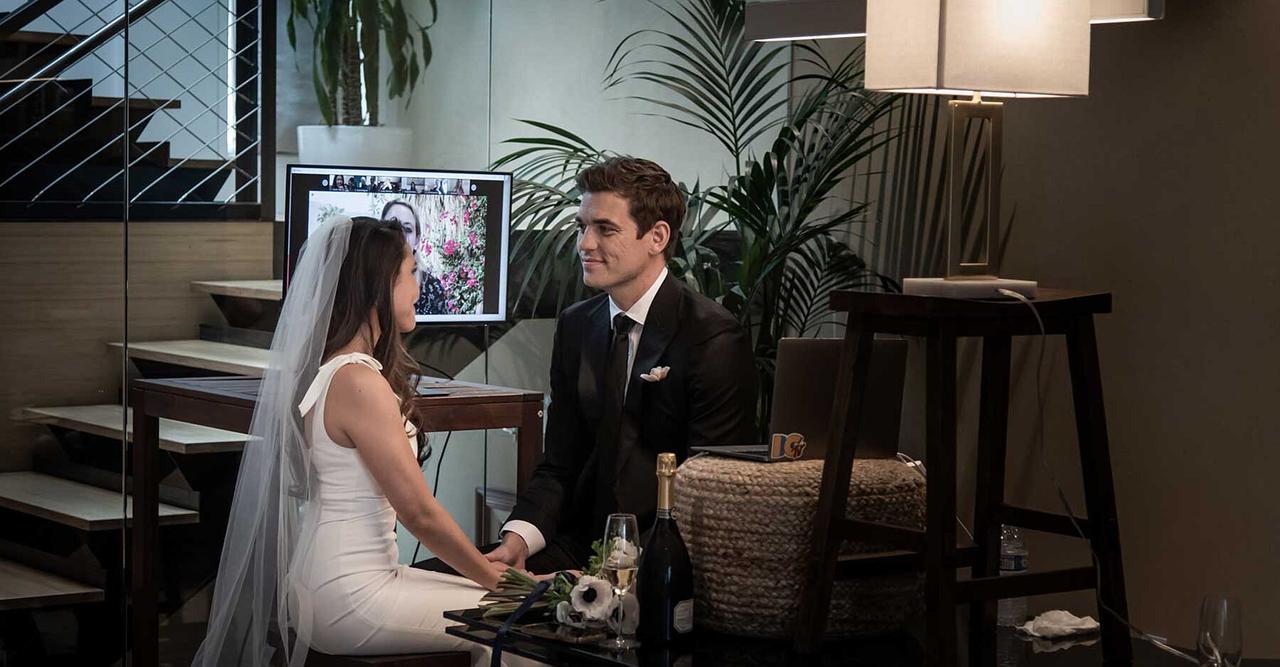 Image Courtesy: Pinterest
Another important etiquette to watch at all times is to keep an eye on your camera angle and your actions. If you're using a laptop/desktop, you don't have much to take care of, but if you're attending a virtual wedding on your smartphone of an Ipad, ensure you're not shaking the camera at all times. If you feel the need to put down your gadget for a little break, turn off your camera and suit yourself. Don't lie down, sit on the bed or eat on camera. Switch off your camera if you're not available.
Hit that mute button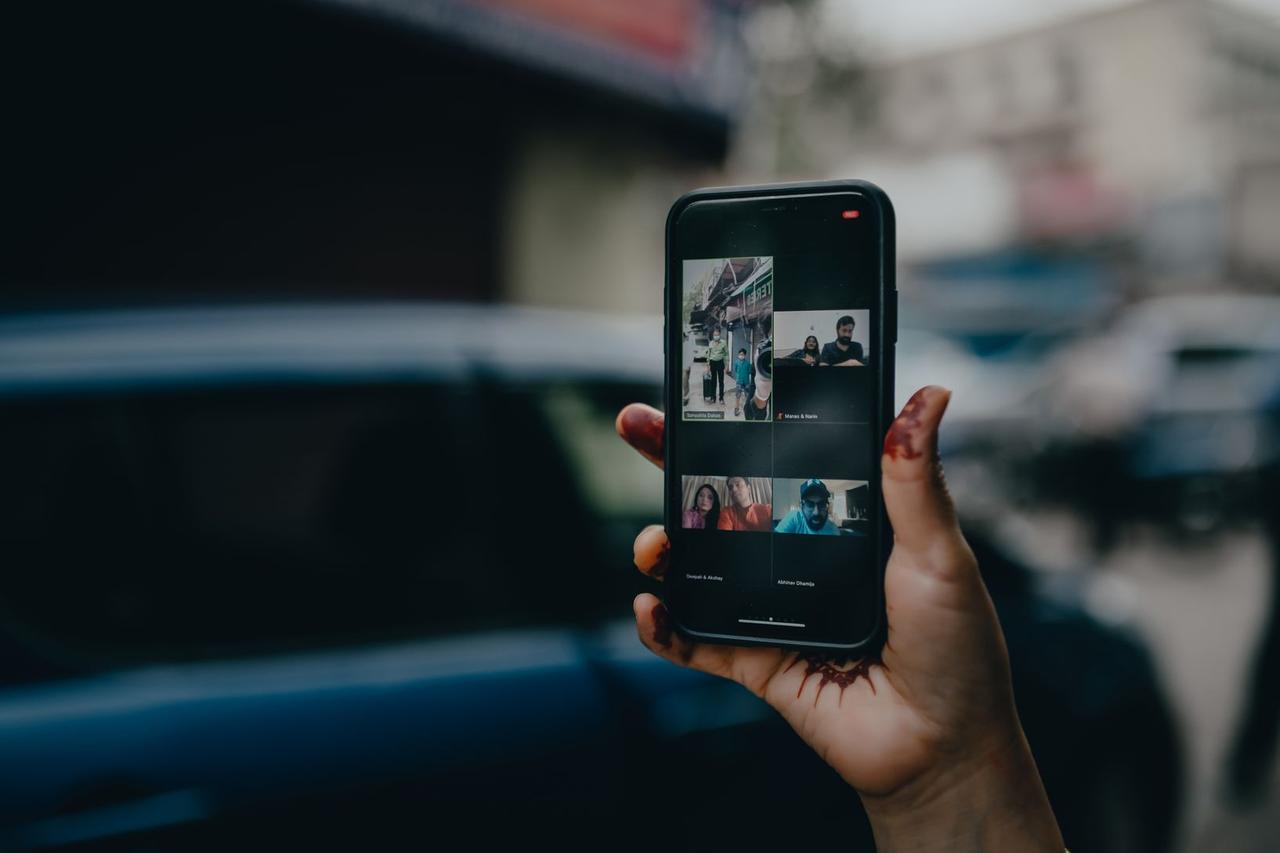 Respect the power of mute, guys. You do not want the entire guest list to hear your in-house conversations. The minute you're connected on the video-conferencing medium hit that mute button. Remember the event is for you to experience more than to engage. Unmute only when the couple comes closer to chat with the guests. Ensure to keep your conversations short and sweet.
Don't randomly engage with other guests on the VC
Image Courtesy: Geek Wire
The overflow of emotions one feels after seeing their relatives and loved ones after what feels like ages is totally understandable , but a virtual wedding is not the place to reunite. Nothing would be discourteous than indulging with other guests and distracting everyone from the wedding. If you may, schedule a different call with the person you feel like connecting with. Go back to the previous point for more clarity.
Be truly present for the event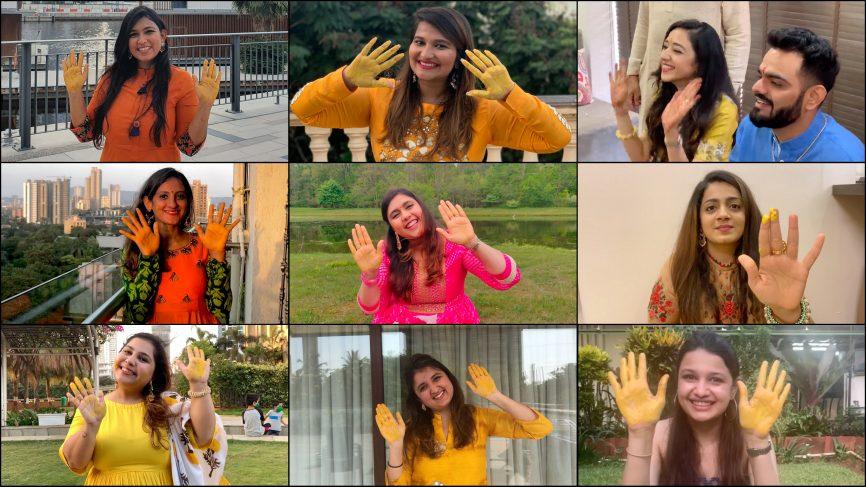 When the hosts expect you to mark your presence for their special day, they don't expect you with divided attention. They want you to be truly present and experience their nuptials and it's only fair to respect that. If something needs your attention, turn off your camera and cater to it but remember to turn back on quickly.
Also Read: The Ultimate Guide to Attend a Wedding During COVID–19
Set your backdrop right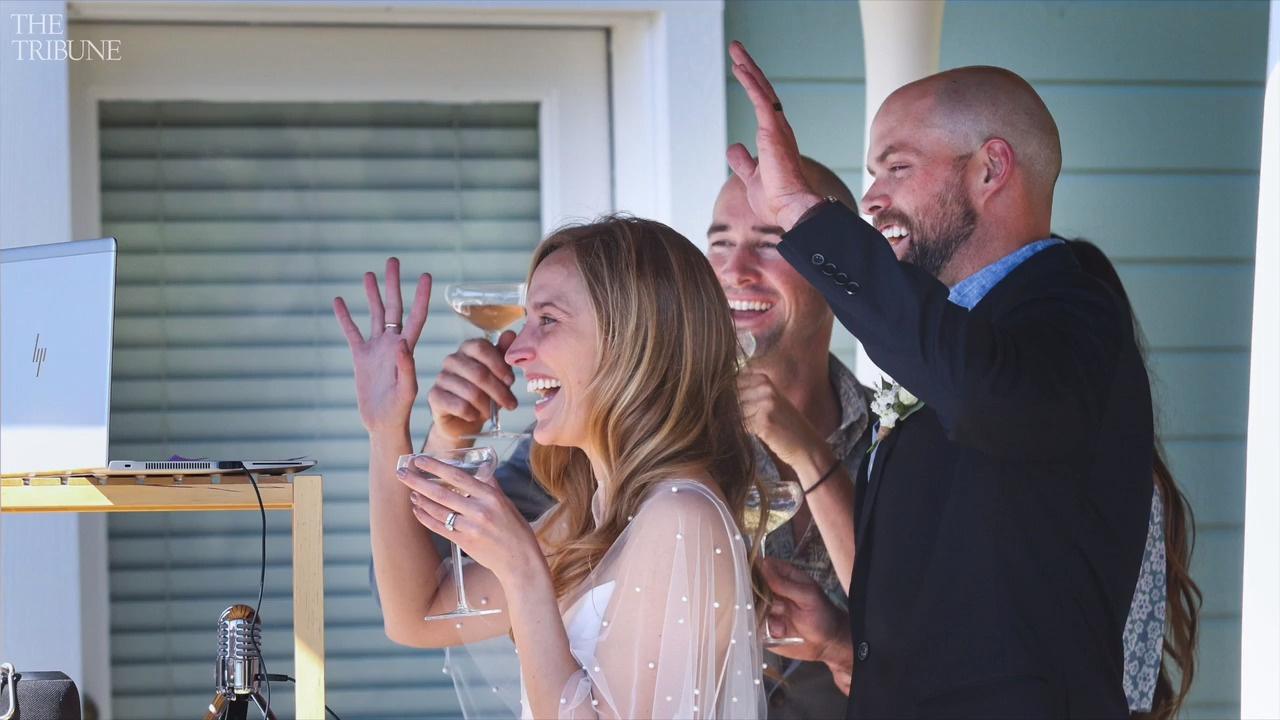 Image Courtesy: The Tribune
A messy room or too much activity in the background is a big no-no when attending a virtual wedding. It creates a lot of unnecessary distraction which can be avoided if paid attention.
A virtual-wedding might seem like a pretty chill concept but that doesn't mean there's not much effort that needs to be put in. So, suit yourself up with this new-way of attending weddings because how much you wish things hadn't been this way, we're in this for the long-haul; considering the ever-rising COVID-19 cases in India. Stay indoors, stay safe!
Did you take note of this list of etiquettes you must follow being a virtual wedding guest? Share it with someone who needs to read this.