Simple Ways to Help Wedding Vendors During the COVID-19 Pandemic
Testing times call for support and while your vendors are truly accommodating with your postponed dates, here are some ways you can return the gesture and come out of the situation stronger together.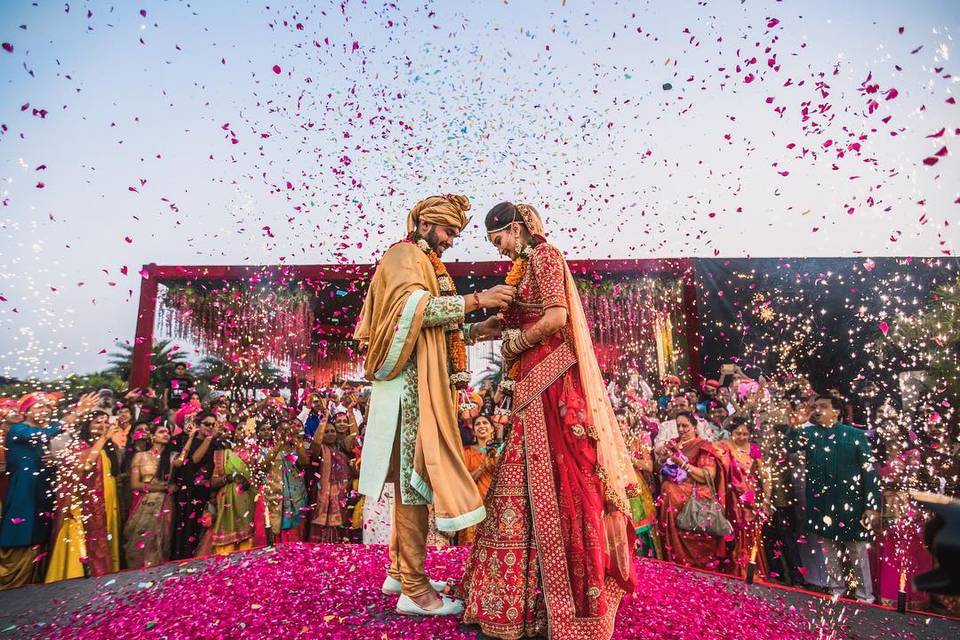 "We're all in this together" is the motto for 2020 and there's no other way we should be looking at the current global pandemic of the novel coronavirus.
This time of the year was supposed to be the start of the bustling wedding season–a time where the local florists would have been decorating the #ShaadiWaalaGhar and #ShaadiKiTayari would go around in full swing. But instead, we're all standing in uncharted territories with no map good enough to be followed. While it's normal to feel directionless during these unsolicited times, it's important to be hopeful for the best and lend a hand to support whatever you can.
With more than a month in the pandemic, engaged couples all over the world have mostly postponed their spring/summer weddings en masse. Some couples are getting married in intimate home-bound ceremonies and some are even taking the plunge virtually. Be it the postponement or the ad hoc wedding arrangements, nothing would be quite possible without the help of your wedding vendors, standing by your side, guiding you throughout these challenging times despite having their business upended by COVID-19.
From reconsidering your contracts to making the best adjustments possible, they ensure to stand by your side to guide you; understanding how sensitive of a situation you, your partner and your families are in.
It's time to make them feel as deserved and important as they did to you. We understand there is a lot to process right now, but try taking some time out to think about the gestures you can make towards your wedding vendors. Even the smallest gesture is sure to make a huge difference in their lives.
Here are a few ways in which we think you can support your vendors to overcome the challenges laid around due to COVID-19.
How can you help?
Even though everything is brimming with uncertainties, it is essential to make the right decision when it comes to planning your wedding. Consider rescheduling your wedding instead of cancelling it. This is one of the simplest ways to help your wedding vendors. This way they will not have to worry about the initial budget-decisions they had made at their end for your wedding and they will not lose potential business.
Also, forget about the preparations that require going out and instead pen down all the things you can plan while sitting behind closed doors. Short-list your vendors and bookmark some more inspiration as there's no such thing as too much inspiration.
Invitation Designers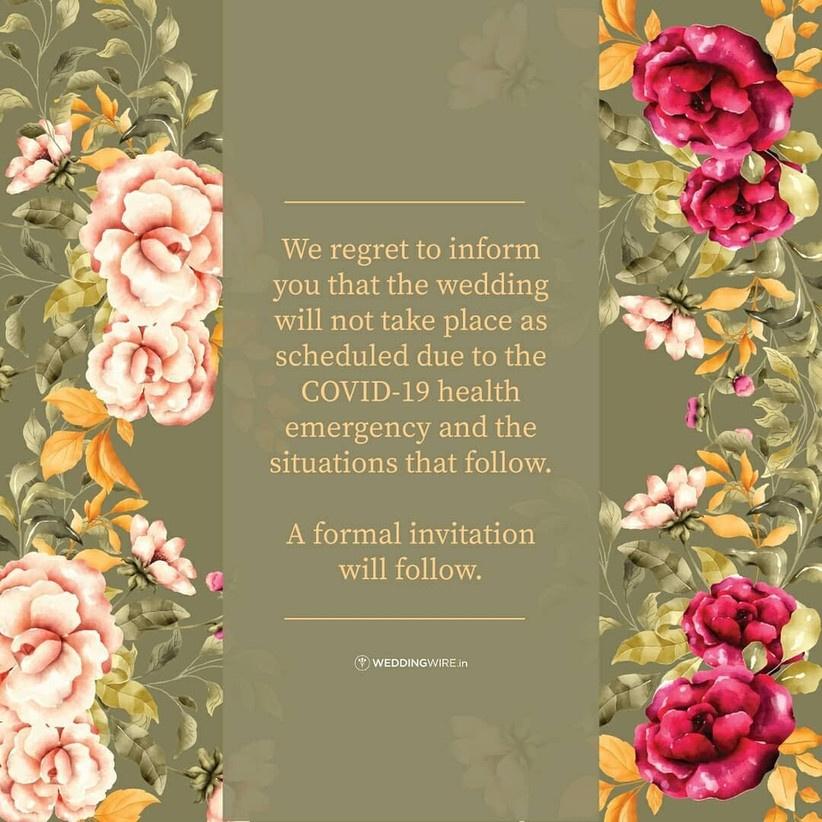 When rolling out your wedding postponement announcement, don't just drop an email or WhatsApp message to your guests, get a peppy e-card made from your invitation designer. It can be a change the date e-invite or simply an ecard to inform your guests about your wedding plans.
Venue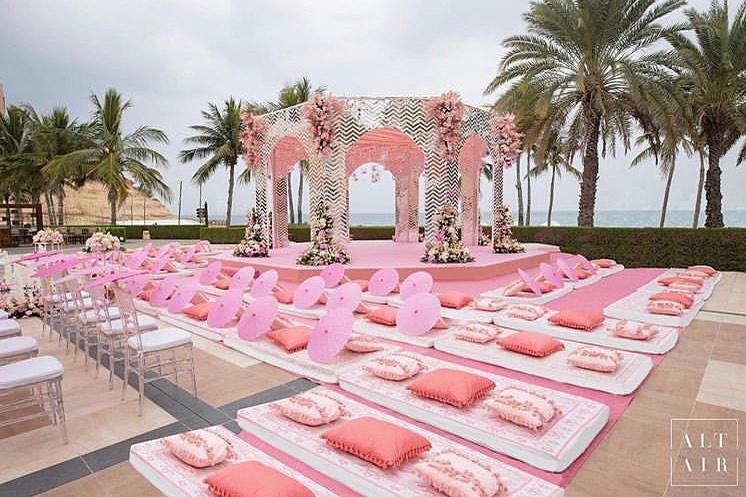 Image Courtesy: Altair
Don't just let go of your preciously hunted wedding venue if you decide to postpone or put your wedding plans on hold. Stay in touch with them throughout the pandemic as they will be happy to accommodate your wedding before they seal new business deals for the then wedding season. They can further guide you about the best possible wedding dates and time after the lockdown lifts. Usually, most weddings take place during the night-time, your vendor could suggest you alternatives like having a day wedding since the place will be relatively less crowded. Try being receptive to alternative options.
Photographers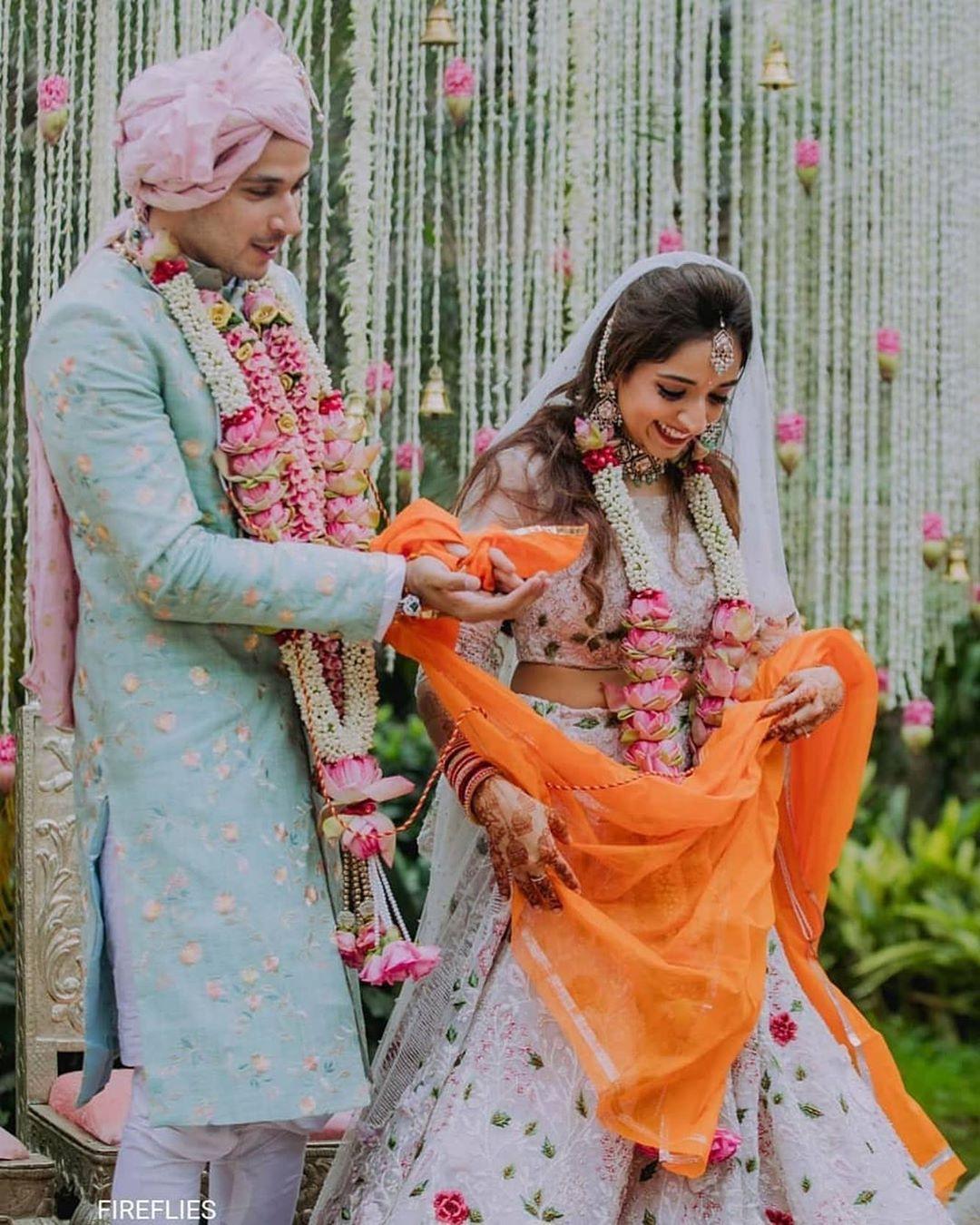 Image Courtesy: Fireflies
As we all know, photographs make for great keepsakes and there'll be nothing more precious than gifting your loved ones a free photoshoot by your very own wedding photographer. If someone in your family is planning a proposal or expecting a huge party post the lockdown, you could recommend your wedding photographer. They would be happy to make up for some lost business via their clients.
Wedding Planner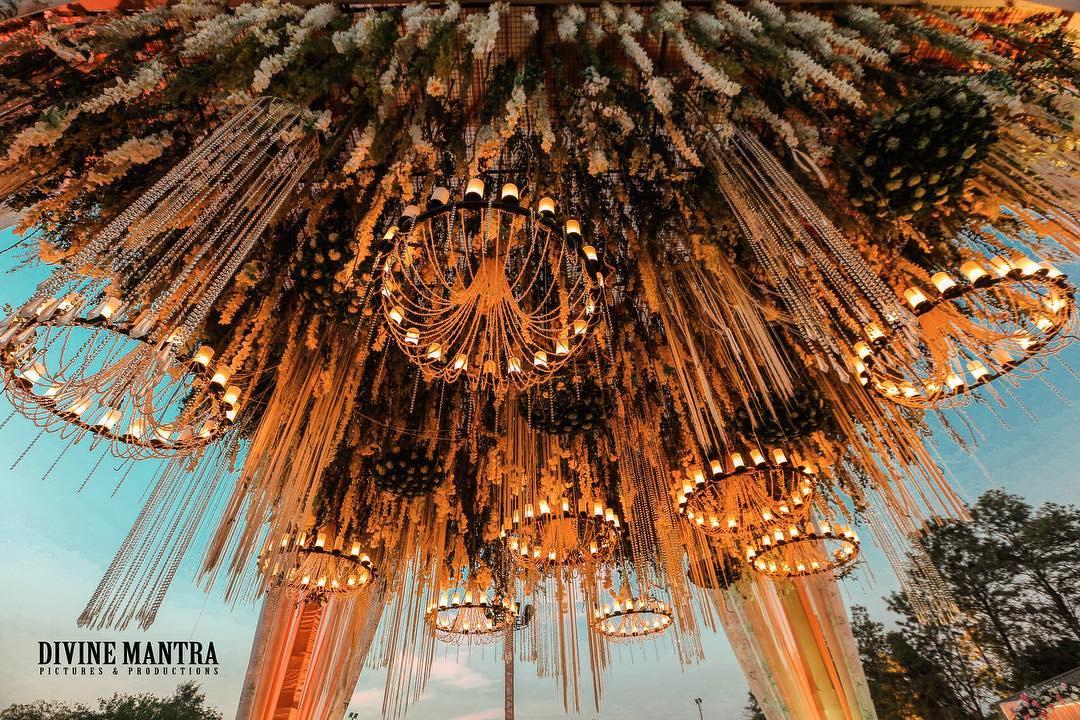 When postponing your wedding, your wedding planners would be your go-to people to seek direction and proper ways to execute your revised wedding plans. You can continue to work with them and pay them as they work out a fresh wedding plan for you. If you hadn't hired a wedding planner all this while, you might want to consider hiring one right now.
Wedding DJ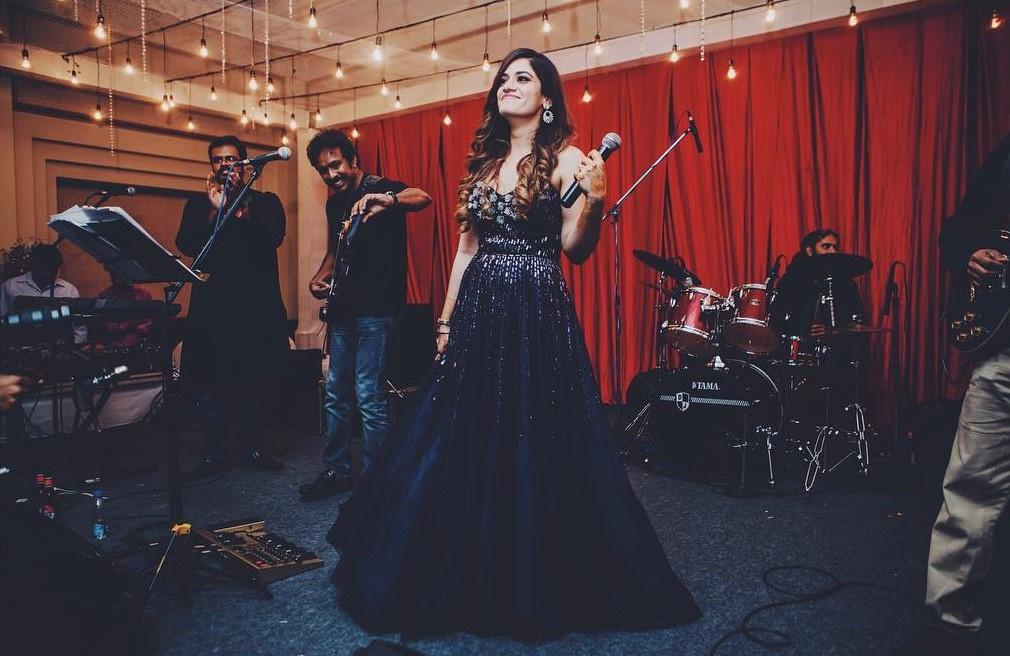 Image Courtesy: The Wedding Filmer
Given the lockdown situation, music is a great mood booster and everyone in your friends or family circle could use a little personalised playlist to wane the jitters. You can ask your finalised wedding DJ to customise some playlists for you which you can further share on your social media channels. Don't forget to give a big shout out to your DJ wale babu and pep them up as they prepare to set the dance floor on fire with the best #ShaadiKeGaane on your big day.
How to support small scale wedding vendors?
Going local is the idea here. While the bigger brands might have some contingency plans for themselves, it's the local vendors who are left gasping for air. If not for your main ceremony, try considering local vendors to set up your home decor for your smaller functions like Haldi or mehndi. Choose individual caterers over venue-provided menus. Once the lockdown lifts, take a sprawl in the local markets to source for your wedding favours and other miscellaneous wedding goods. Recommend your wedding cake baker to your friends and family or order some more confectionery from them even after they've catered you for your big day. Similarly, you can pass on a good review for your mehndi artist, share their work online and put a thumbs up for their services.
When it comes to providing support to your wedding vendors, Keep the communication transparent and hearty to foster your relationship with them as you wait for the situation to settle and resume your wedding preparations. Let them know how excited you were about having them as your wedding creators and assure them that COVID-19 changes nothing. Given that the recent times have not witnessed a pandemic of this scale, not knowing how to react is OK. But now that you know, being there to support is the need of the hour. Your vendors will be appreciative of whatever little-big step you're able to take, it's all about the gesture.
Know of more ways of supporting the businesses of your wedding vendors? Share with us in the comments below!