Our Exclusive Take On How To Plan An Eco-friendly Wedding
Celebrate a sustainable yet fun & unique D-day. Appreciate Mother Nature & shower your love through this sustainable wedding. Use these tips to plan your eco-friendly wedding now!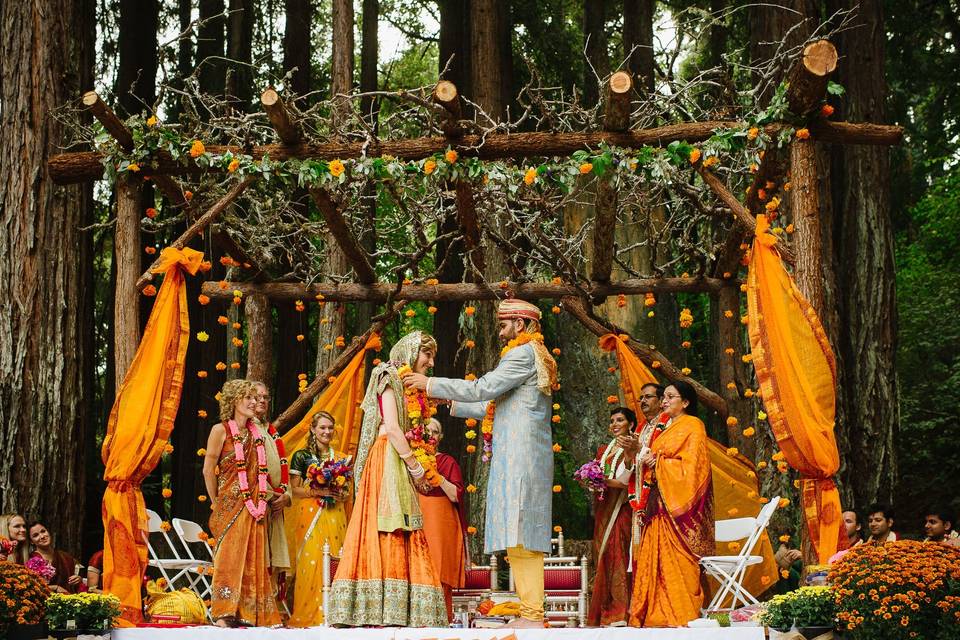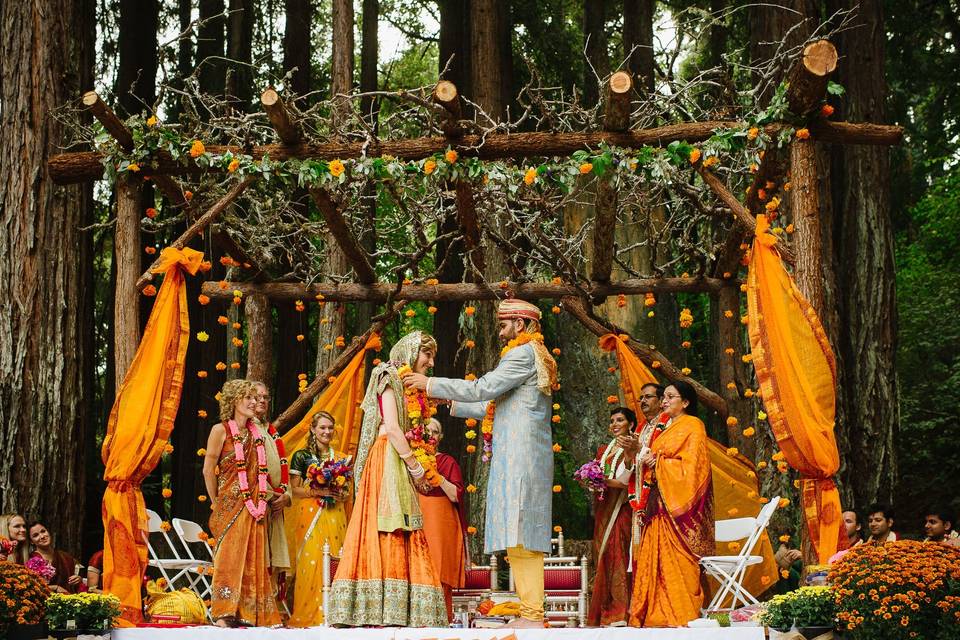 Image courtesy: Third Element Photography and Pictures
"The Earth is what we all have in common." —Wendell Berry
Your wedding is one of the grandest occasions of your life - a day, a week that turns into a weeklong celebration! We all have seen one too many times, the wasteful dump of used tissue papers, thermocol glasses or plastic-based wedding decor wasting away once the celebrations are over, not to mention the carbon footprint of all your guests travelling there! Even though we might be doing this unconsciously, somewhere down the line we fail to see the long-lasting effect this would have on mother nature and its bounties that we have all taken for granted!
On this World Environment Day, not only will we help you plan an eco-friendly wedding, but plan a wedding with just as much grandeur and extravagance while keeping the wasteful ways at a bare minimum! So, soon-to-get married couples, go plan your big fat Indian wedding, as you would have otherwise but just replace some of these commonly used elements & give back to mother nature as you tie the knot!
Easy to Follow Planning Tips to Have a Big Fat Eco-friendly Indian Wedding
We have some expert tips to help you plan a sustainable wedding. Read on for the details.
Minimise wastage & Conserve Resources
The overarching approach would be to minimise wastage, conserve resources and energy and reduce carbon footprints. Sawhney from FB Celebrations, suggests a few ways in which weddings can be more sustainable:
Plan day-time functions at outdoor open-air venues over choosing an indoor venue
Choose more candles to replace artificial lighting and power
Try upcycling waste to create DIY garden décor elements or use the expertise of local Indian handicraft artisans
Use natural fabrics rather than artificial ones as table covers etc.
Opt for bite-sized food instead of lavish buffet spreads to limit contact
Drinks can be served in decorated eco-friendly material or disposable material
Using more Natural Purifiers
"Using more natural purifiers like eucalyptus, lemongrass Haldi, Tulsi etc. incorporated into the décor highlights the purifying properties of these elements and keeps the décor eco-friendly too. By using more real flowers and post-event recycling them by converting them into manure is good too," Trrishant S Sidhwani, Director and CEO of Dreamzkrraft shares.
"Follow the 4 R's: reduce/ reuse/ recycle/ refuse," suggests Nilma Dileepan, Founder of With Love Nilma. She further shares a list of eco-friendly decoration and party favour ideas.
Ask your vendor to opt for Wedding invites that are made of seed paper, recycled paper or go for the new normal - e-invites.
Choose sustainable party favours for your guests. Most of our friends and family will be happy to take seeds, potted plants, locally sourced coffee, or honey or spices home.
Add fun elements to your wedding decor with chalkboards and avoid printing new materials. Source locally grown flowers. Rent furniture and reuse fabrics for the venue. Collaborate with local artisans and craftsmen. "Look at using reusable decor as well: lighting/ drapes/ papercraft/ wooden signs or props, chalkboards instead of printed signboards," Dileepan adds.
Write the food menu on seed paper or chalkboards to avoid wastage of paper. Use crockery made of steel, glass, porcelain, edible or reusable cutlery/ crockery that is recycled or reusable. She shares, "For my wedding, we rented steel tumblers for water and served food on banana leaves. We had a few water cans at convenient spots and people filled water and drank from the steel cups as and when needed, hence avoiding a landfill of plastic water bottles." If you opt to serve food on banana leaves, the leaves can be given to biogas or composting or can be fed to the cows.
Check out our tips for going green without walking down the aisle in a biodegradable paper dress - because an eco-friendly wedding does not mean boring, it just means you care not just for yourself, but also for Mother Earth and the future generations.
Venue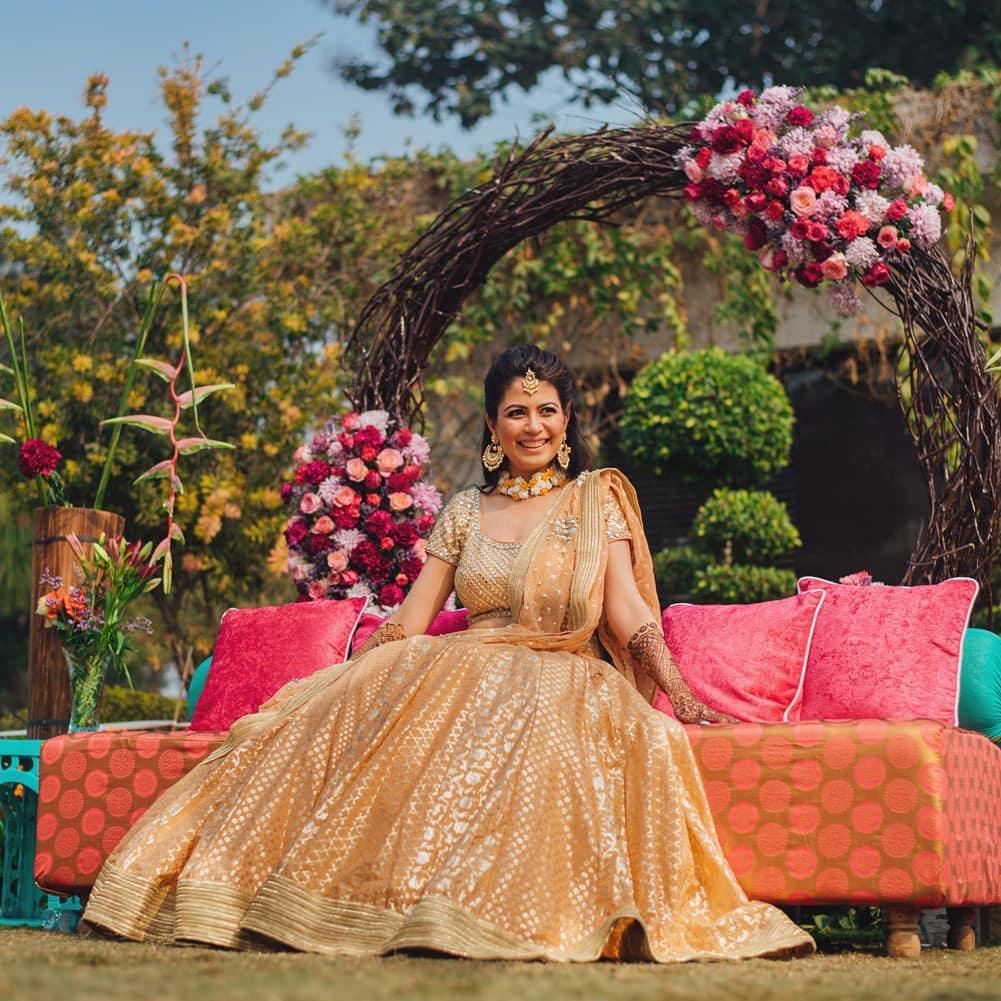 Think green, think eco-friendly! Opt for an outdoor wedding space like a marriage garden! One of the biggest ways to cut down on the consumption of manmade energy is to get married outdoors, like on a farm or vineyard, where the sun can provide all of your lighting needs.
Lesser lighting means lesser use of electricity! It's a win-win situation with your wedding venue!
Wedding Invitations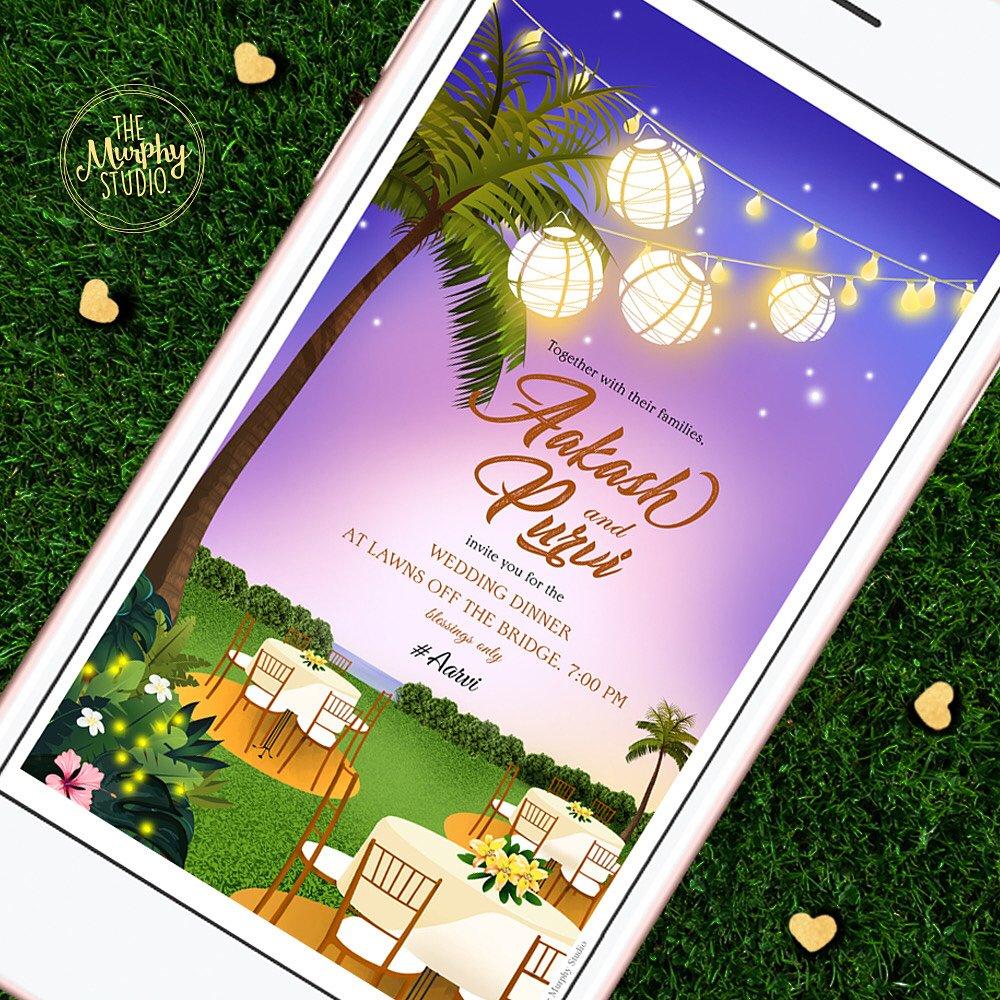 Ditch the paper invite and help save those millions of trees that would be cut for sending those in-hand fancy invites! With online wedding invites, you will still be able to invite your hundreds and thousands of friends!
But, when tradition calls for it and you still wish to stick to a physical invite the this is how you can make it eco-friendly! Opt for seed paper invites or invites printed on recycled paper.
Wedding Photography/Videography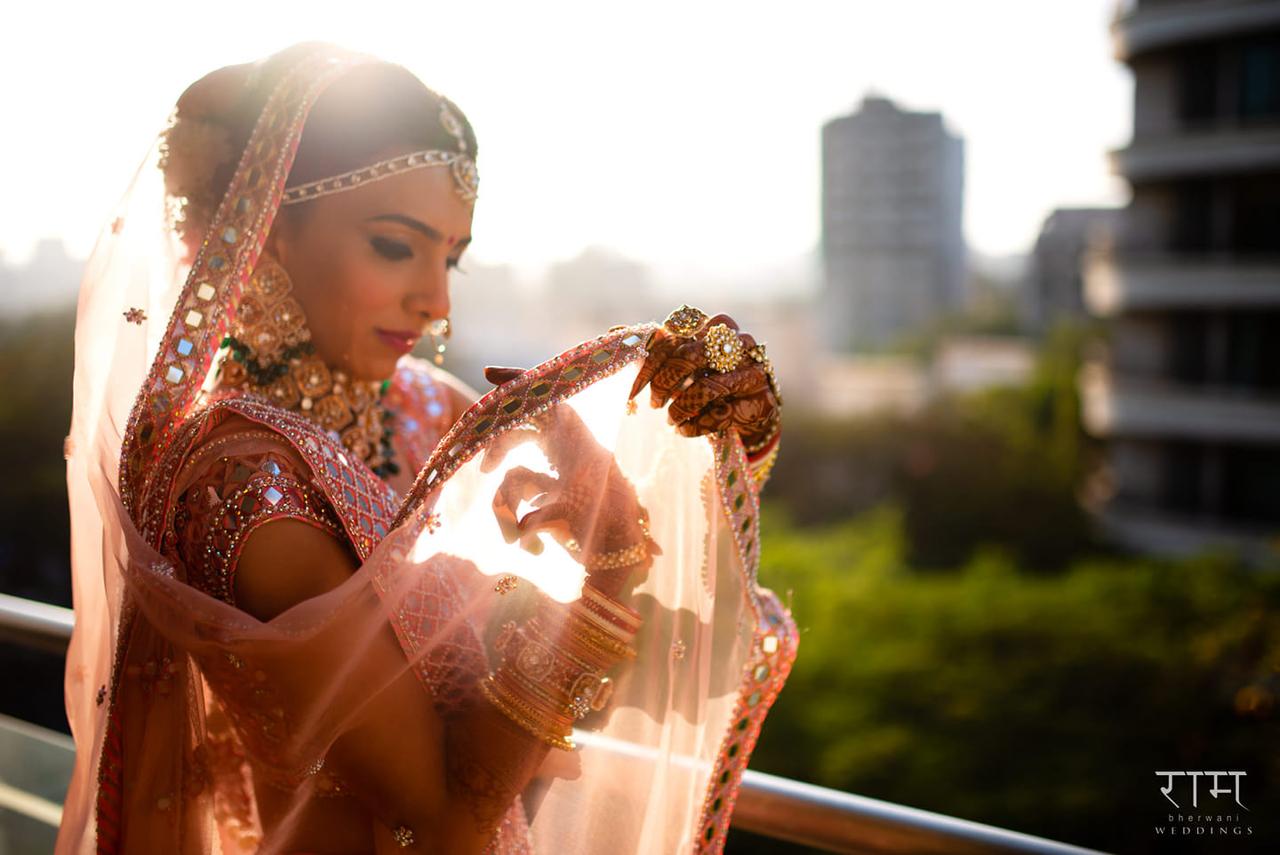 We all enjoy holding in our hands a treasure trove of polaroids and albums - looking back at the times gone by! But, this time around, let the wedding album stay in the digital form only. Lesser prints will directly lead to a lesser number of trees being cut to make something for us last forever!
Look at the bigger picture - a treasure trove of memories will only be fruitful when we give our future generations a fighting chance to survive.
Flowers for Decor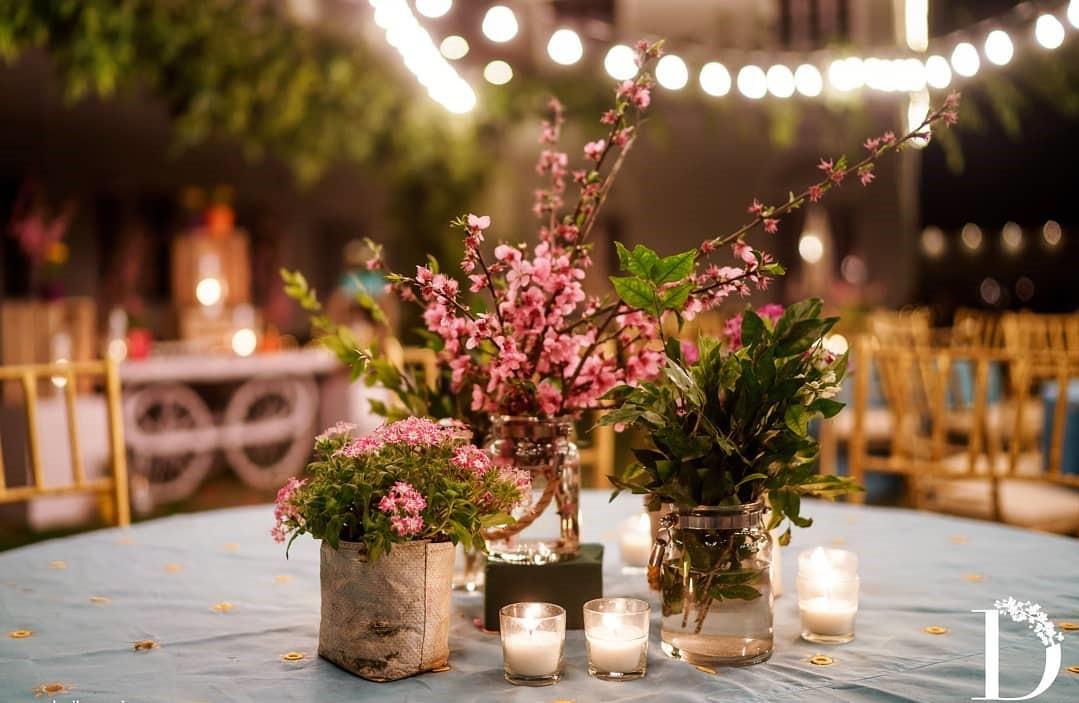 Think potted plants/floral vases! Use potted plants to amp up your wedding decor, rather than going for a flimsy fake ceiling with plastic tassels. the bigger picture remains in the fact, that once your wedding draws to a close, you can give away these potted plants to each of your guests and they can have them grown in their personal parks or houses!
One empathetic and concerned heart is all it takes to make that difference!
Catering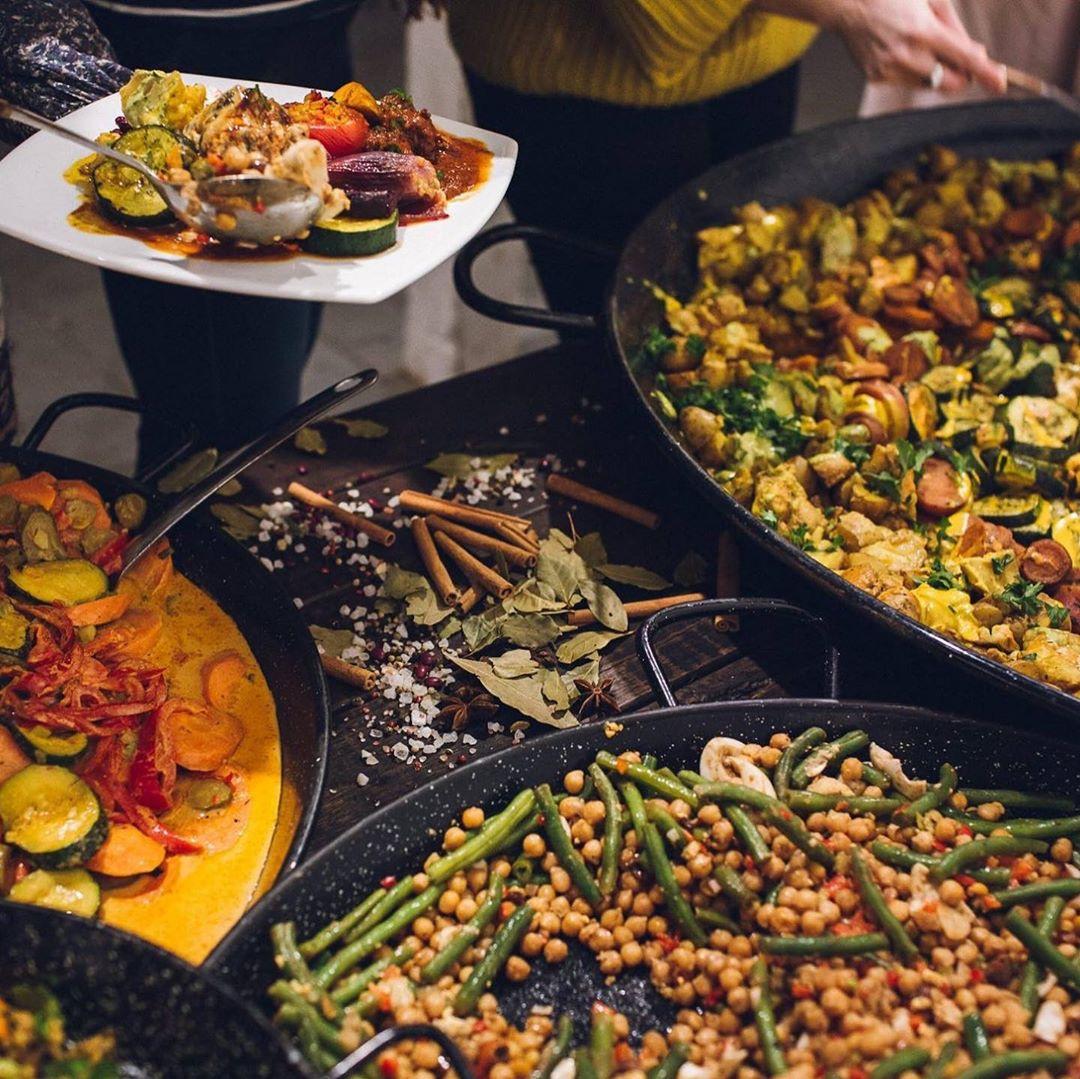 Image courtesy: Kazoomi on Instagram
Food being the centre of any functions remains one of the most dauntless of things when planning an eco-friendly wedding or any wedding so to say. How much is enough? should we cook extra? Buy all means, make preparations for extra heads turning in, but never let cooked food go to waste.
Drop by a foster care, old age home, a homeless shelter - once your festivities draw to a close. And, feed as many as you can. A little act of selflessness will bring a smile to a starving heart! And, not to mention the resources it will save in retrospect!
Wedding Dress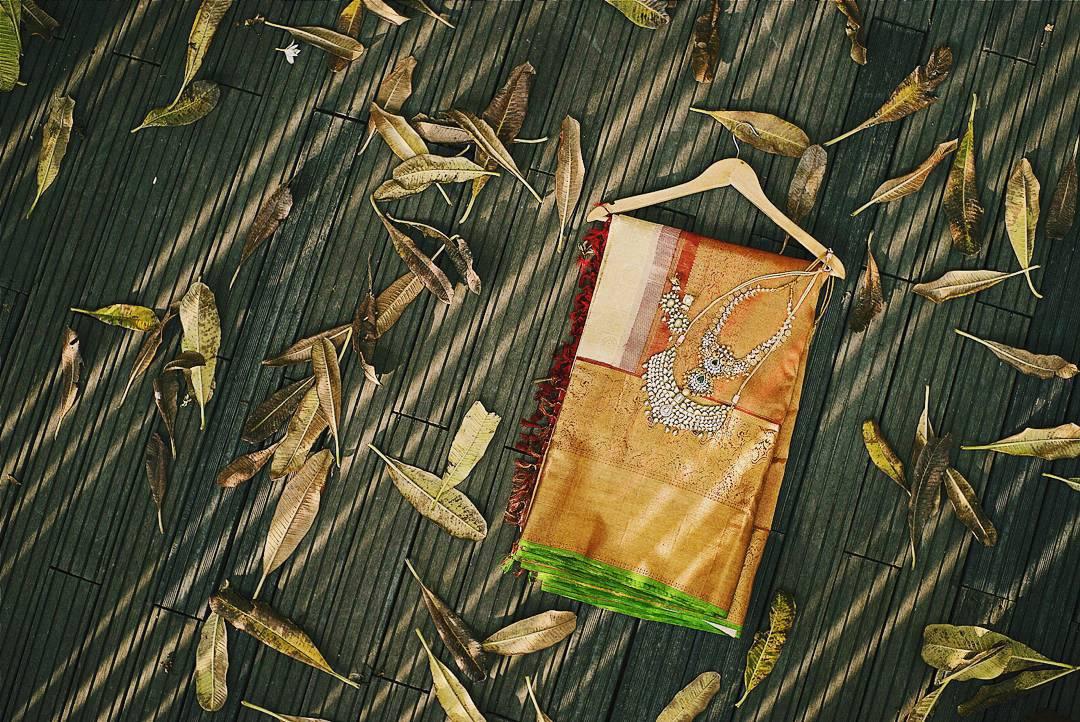 Image courtesy: Stories by Joseph Radhik
Walking down the aisle is hands down the closest thing you will ever know to magic. We all spend a lot of money on buying ourselves expensive clothes, accessories, makeup all our life. But, as you take this new leap of faith to start a new phase of life - let us give a fighting chance to the subsequent generations as well to experience the bounty of quality life!
Rather than investing in a million-dollar wedding dress, walk the aisle in your mother's wedding dress. An heirloom that will anyway make your new journey a million times for special! And how does this help with an eco-friendly wedding? Imagine the number of resources you would save from a new outfit, packaging and after-care.
Wedding jewellery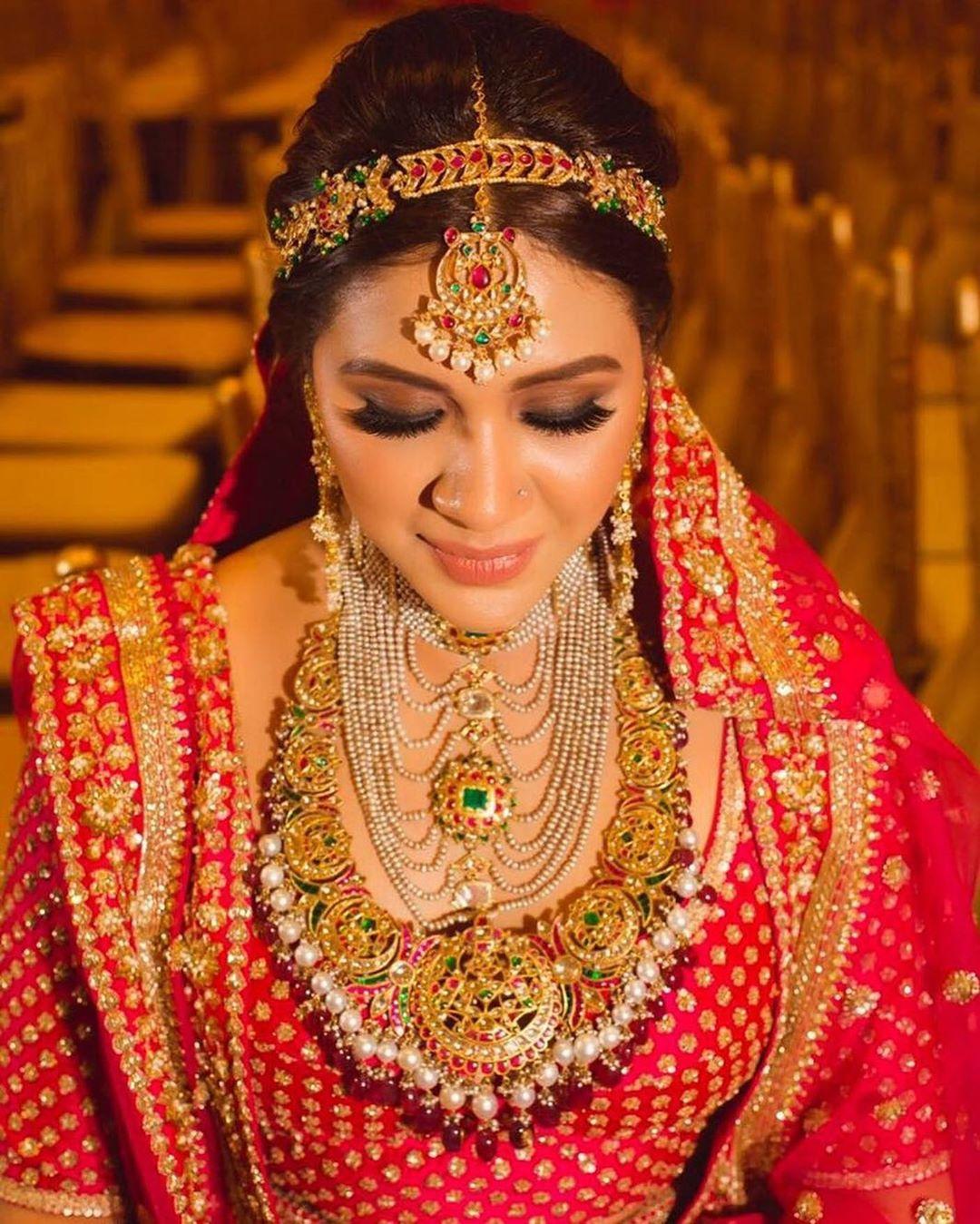 Rather than going for a tailor-made jewellery set, flaunt your family jewels and break the wheel that the bride must always wear something new - one that is tailor-made just for her! Break this thought and flaunt your family jewels instead!
Wedding Favours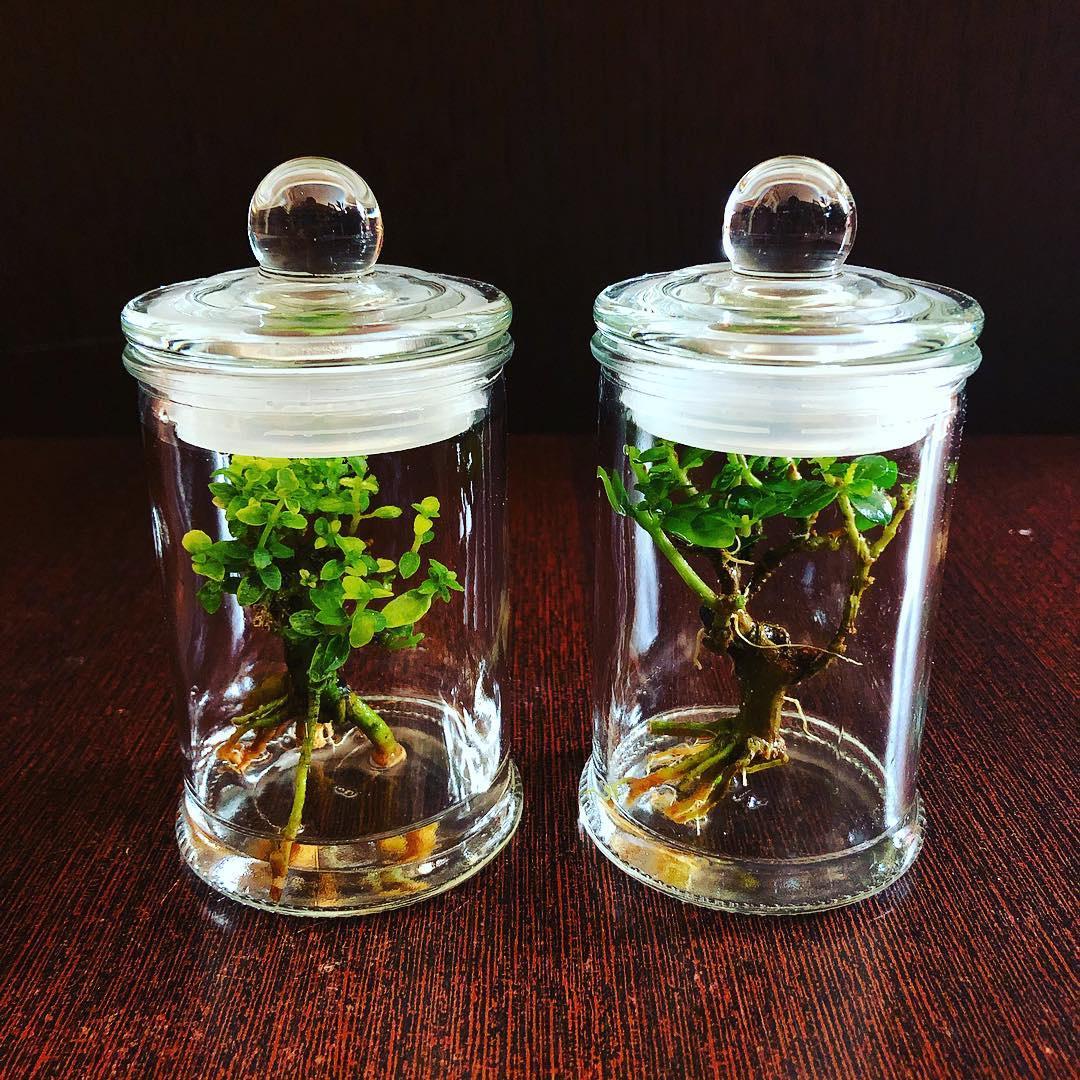 Image courtesy: Miniaturland on Instagram
Sometimes it takes two to see the brighter picture, to make that life-changing change! Be the responsible couple, one who sees the future and the repercussions of our lifestyle for not just us but for all those who will come after us.
Choose eco-friendly wedding favours like potted flowers, succulents, donations for old-age homes, orphans, the welfare of the society amongst a plethora of options that are out there. We a couple, that does well not just for themselves but does equally well for the greater good of humanity too!
Baraat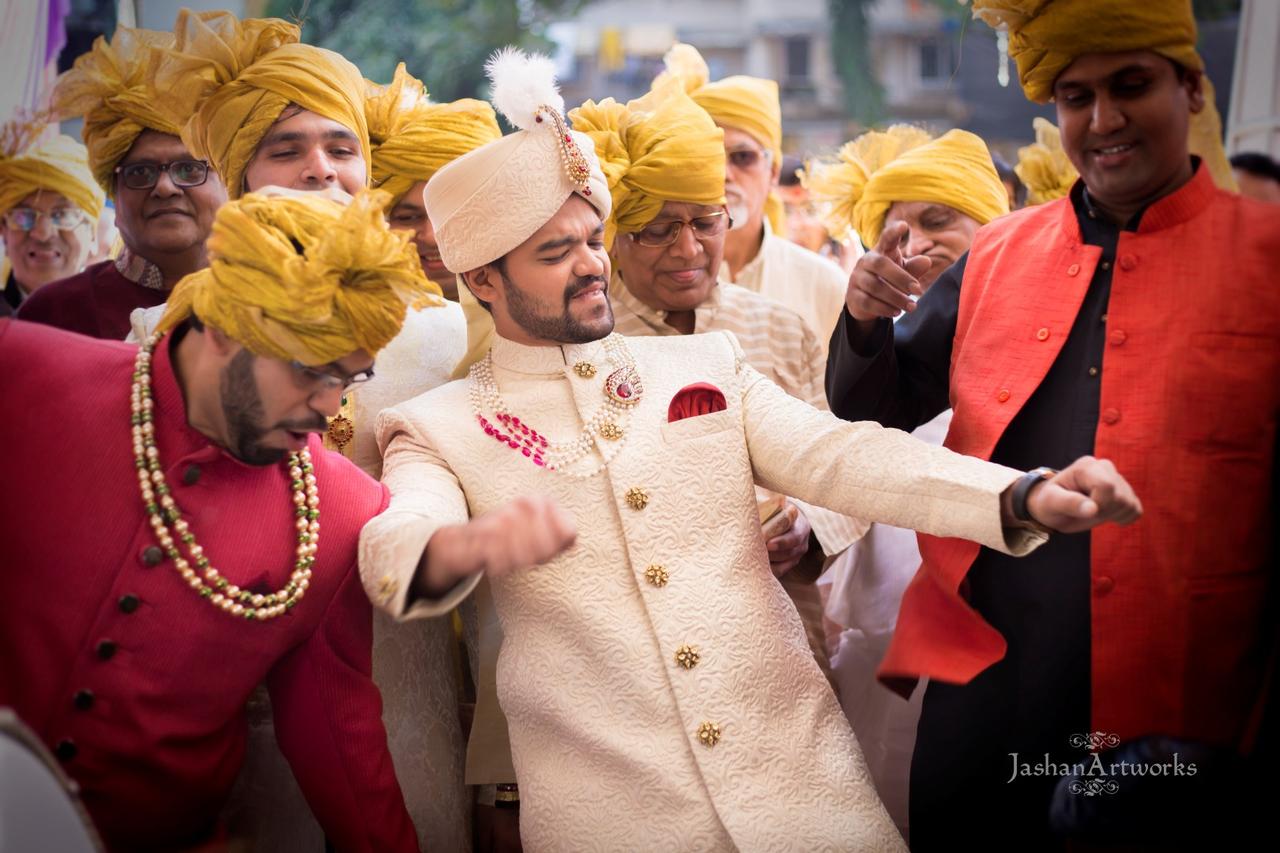 Things do tend to get on the wild side when you meet your bros! We have come across a multitude of Baraat processions which results in beer bottle lying aimlessly on the roads!
This time around, get in touch with a company that will take care of the waste for you! Give out the direction to a company that will not only ensure to pick up the wasteful giveaways usually found after a wedding, but also take these wasteful dumps to a recycling factory for being repurposed!
Crackers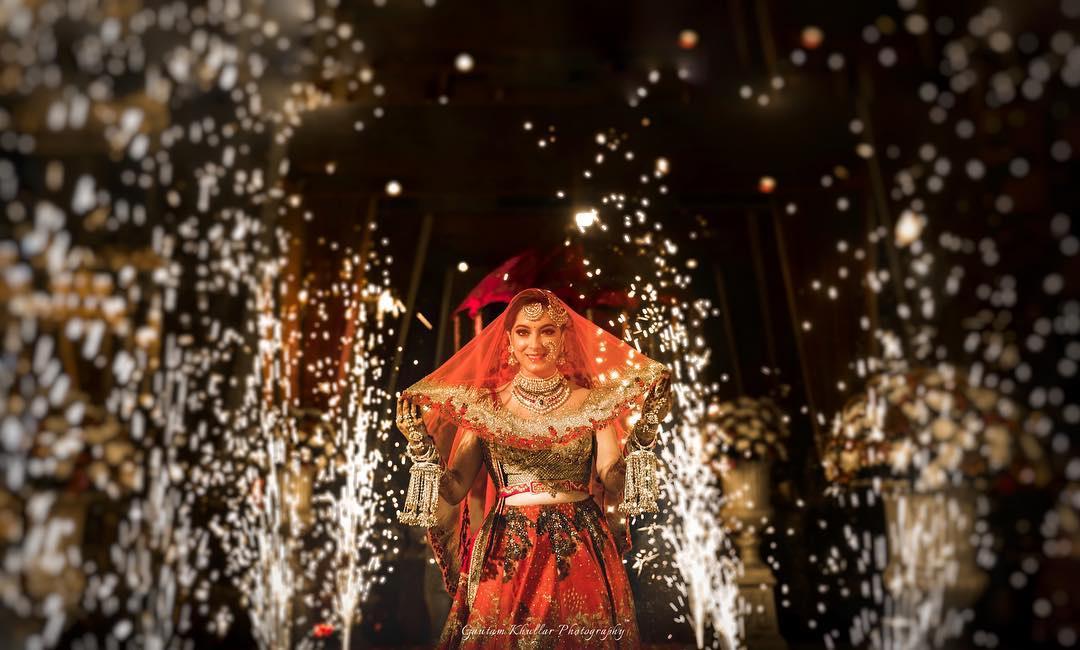 We get that you are happy and that crackers in a way help you proclaim that happiness to the world! But, if we continue the way we live, there won't be much jubilation left in the world! Instead of crackers, switch to flowers.
Go for a shower of flowers instead and you can always use these flowers as compost later to provide the much-needed nutrients to plants that we see growing across roadsides! We agree it is a little out of your league and requires some effort - but this is the least we can do not just for ourselves but for everyone alike!
Go Local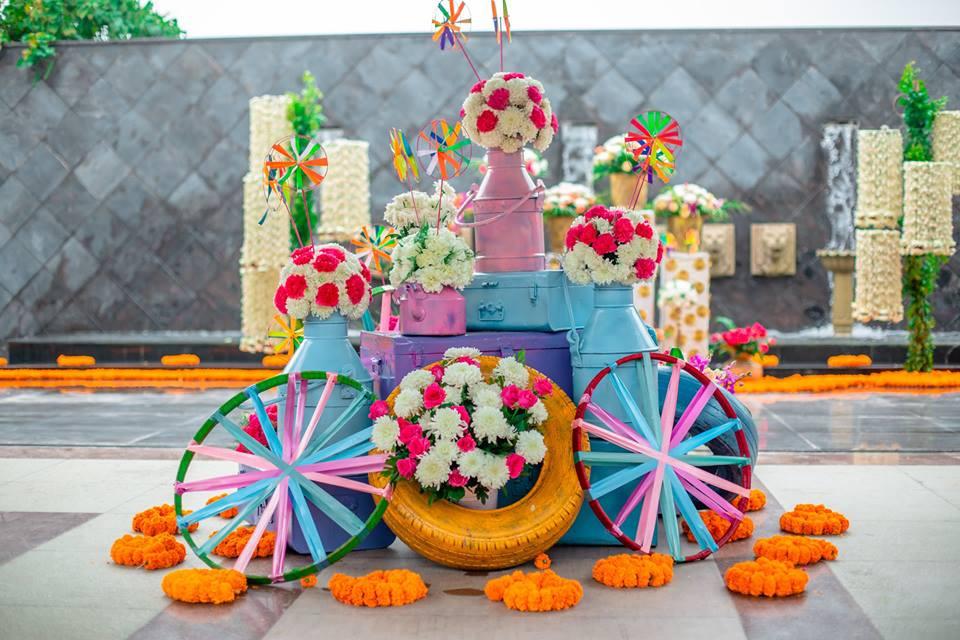 Cut down on your carbon footprint by hiring local vendors, and buying local and in-season flowers and food.
Lighting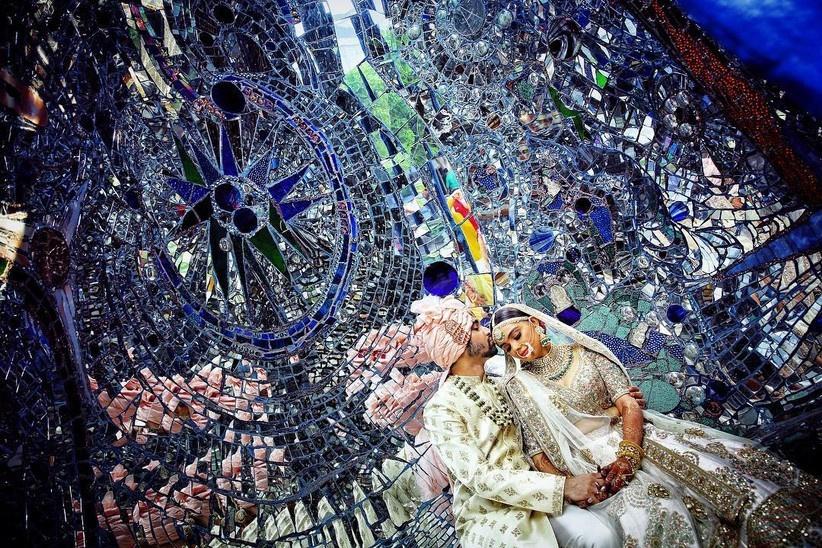 If your celebration happens to be at night, then stick to the essentials only. Use lights understanding the need and essentially and not because you want to! Opt for a bare minimum ting instead!
We have another idea for you - strive for a mirror mosaic like the one above at your wedding venue. This will light up by reflecting even a simple, single flame - leading to a lit backdrop for your wedding pictures.
Cutlery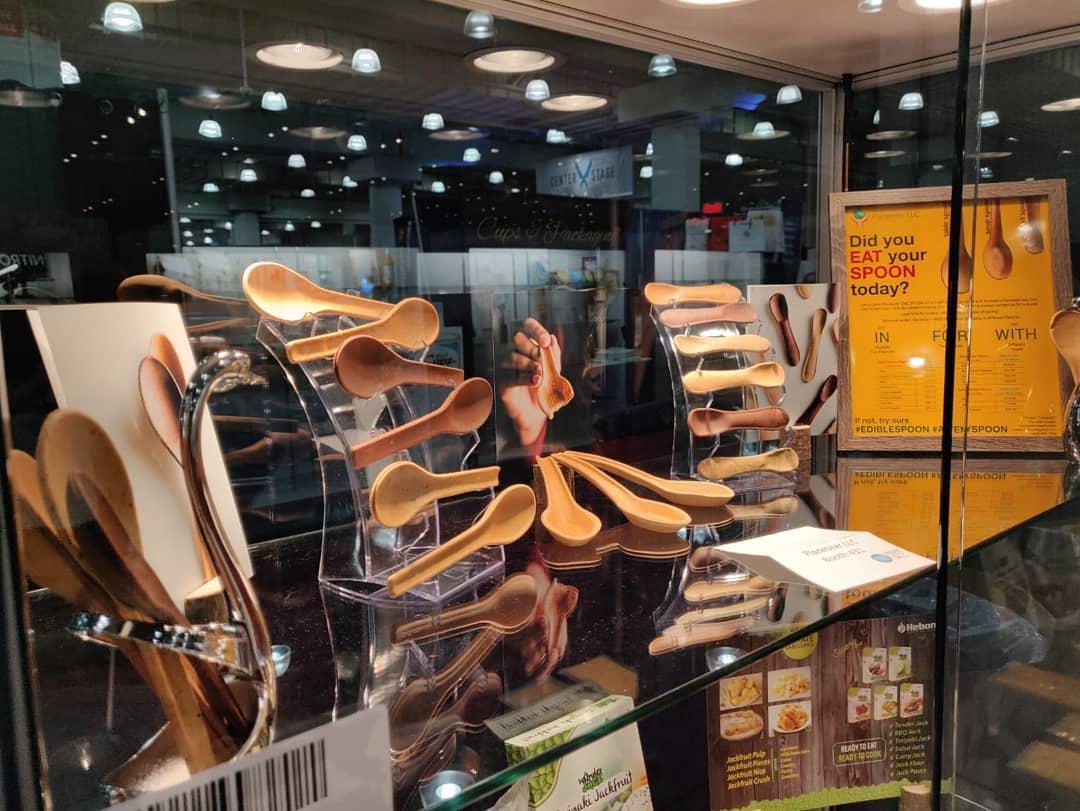 Image courtesy: Trishula India on Instagram
Opt for edible cutlery that is made out of Bajra, Millets, food grains and reduce the carbon footprint that each one of us is responsible for leaving both knowingly and unknowingly. Not only can your guests consume the cutlery at your eco-friendly wedding, but it is also biodegradable!
Alcohol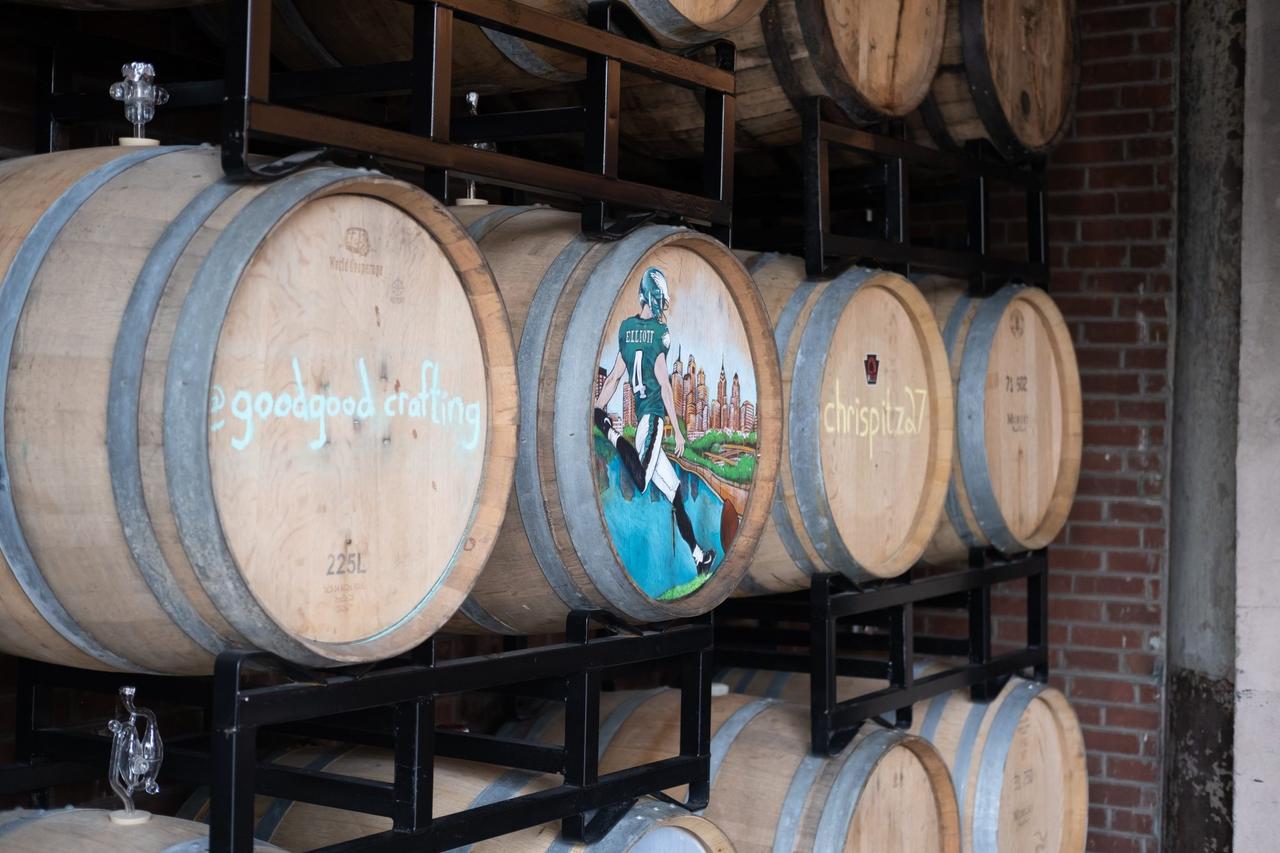 Image courtesy: City Brew Tours on Instagram
Instead of purchasing a hundred bottles - opt for a keg instead! Lesser bottles mean lesser glass waste - a waste that literally adds up to nothing but chaos.
Like we said, having an eco-friendly wedding at no point should make you feel overwhelmed that you missed out on making your wedding the most extravagant day of your life! The winning factor remains in realising which elements you can play around with to make a large difference both to your fellow citizens and mother nature alike. Pick and choose what is doable for you!
Trust us, even if you use a couple of these planning tips while planning your eco-friendly wedding, you will give future generations a fighting chance to survive what is left of Earth!