Tips to Wear Family Heirlooms at Your Intimate Wedding
Still figuring out how to flaunt those breathtaking family heirlooms? Here are some tips on how to wear family heirlooms to your intimate wedding ceremony for inspiration.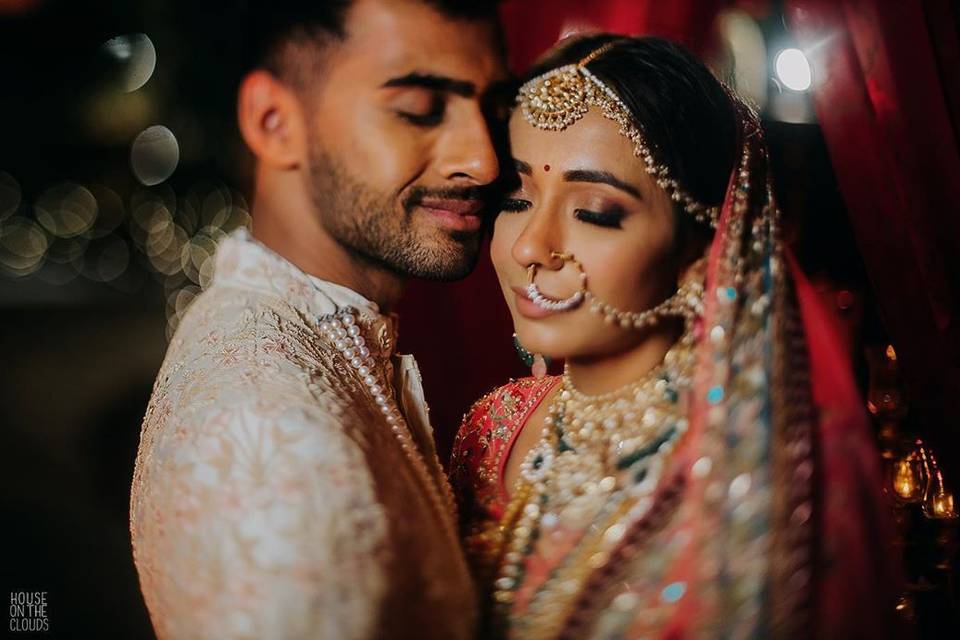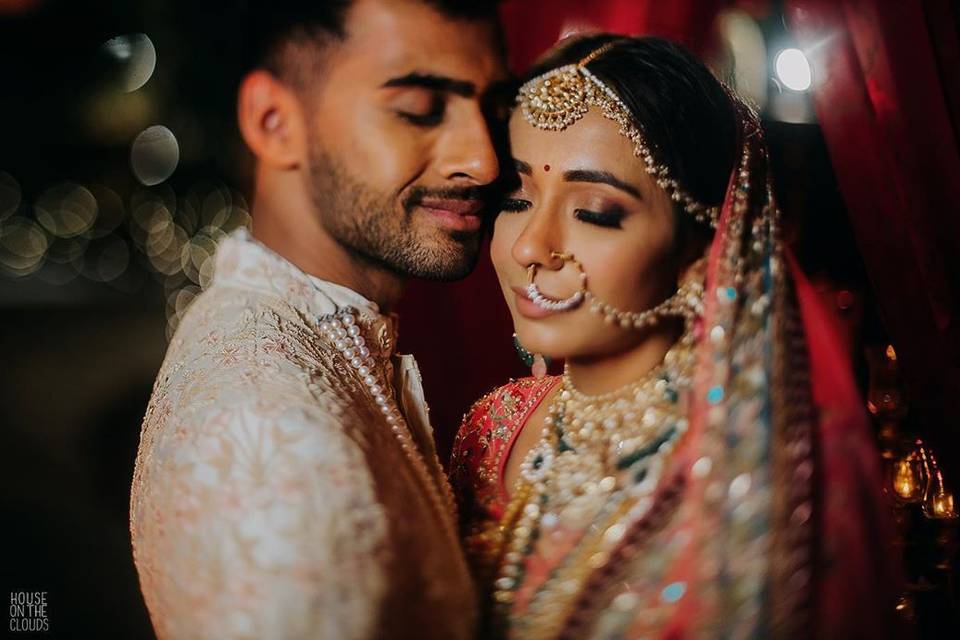 Image Courtesy: House on The Clouds
Heirlooms have always been one of the most treasured possessions that are passed down in a family. From your great-grandmother's set of beautiful gold bangles to the brooch that your great-grandfather had worn in his days, the list of things that can be passed down to you as an heirloom piece is long. Longer than that is the list of ways you can incorporate these family heirlooms in your intimate wedding.
Weddings are an extremely emotional celebration especially now when couples are hosting #WeddingsInTheTimesOfCorona. Even though the wedding might not be as you ideally planned given the circumstances, the bride and groom still embrace themselves in beautiful vows of a future together. The intimate wedding or a small wedding at home is also a great occasion to flaunt your heirlooms.
While the idea of shopping and new things gets us on our toes, there will always be a soft spot for that 'something old'.
You might want to wear your mother's saree from 25 years ago for the ceremony instead of a lehenga. For the different ways to include your "something old and something new", here are some tips on how to wear family heirlooms in your intimate weddings this season.
For Brides
The options available for a bride to choose from when it comes to wearing family heirlooms on her intimate wedding are many. Brides can also get a lehenga made from their mother/grandmother or sister's heavy Jamdani/Zardozi saree. There are brides who mix and match sarees to make the blouse and the lehenga skirt separately. Apart from this, the brides can include the family heirlooms in different ways.
Wedding Lehenga
Remember the trend that the movie Veere Di Wedding started when Kareena Kapoor wore her mother's lehenga? Yes, it was a HOOT! An heirloom does not necessarily have to be very old. It could be your mother's lehenga from her wedding or your sister's lehenga too. You could choose to wear it as it is or get some minor alterations done according to the trends or to your comfort. You might also need to get the size altered to your fit.
Saree
The 9 yards of absolute elegance when passed on to you as a part of your family legacy - is magnificent. A saree is the traditional wedding outfit in many cultures. Bengali, Marathi and South Indian brides mostly flaunt a drape instead of the lehenga. Your family heirloom could be a red Banarasi saree, a Kanjeevaram or maybe even a stellar silk saree. You could drape the saree for your D-day or you could carry it over your shoulders like a heavy dupatta with a trail like Isha Ambani did at her wedding. You can also use the saree as a fabric to stitch the blouse or a skirt for your wedding outfit.
Suits or Gharara
Kareena Kapoor Khan had picked up her mother-in-law's Gharara for her wedding. She had it refurbished with the help of Ritu Kumar and flaunted it on her wedding. If your mother or grandmother has a breathtaking Zardosi suit or a heavy Anarkali suit, you could wear it for your pre-wedding ceremonies or even the Anand Karaj ceremony.
Also read: Celebrities in Their Heirloom Pieces Are a True Inspiration.
Dupatta
Another very common family heirloom that the brides can flaunt on their wedding is a dupatta. Be it your mother's, aunt's or grandmother's - this timeless piece will make an excellent addition to your attire. With the millennial brides carrying the double dupatta with their wedding outfit, you could also pair the heirloom dupatta with a new dupatta that you plan to wear.
Jewellery & Accessories
The most common heirloom that is passed on in the family is jewellery or accessories. Any sort of clothing needs a lot of care and might still lose the original lustre over the years. But a piece of jewellery or an accessory like the brooch or a watch can be preserved as good as new with little care. They are also the easiest to incorporate into your wedding attire. Jewellery sets can be worn with any set of outfits or you can even design and pick your outfit based on the heirloom jewellery. You could also include heirloom Kangans in your set of Chudas for the wedding and Satlada Haar to style your look.
Also read: Experts Tell Us How to Restore and Maintain Heirloom Jewellery.
For Grooms
While the grooms' work hard to pick out their best-looking sherwani (even if it has to be from their existing wardrobe) to look handsome as ever even if it is an intimate wedding, here are some ways for them to wear family heirloom jewellery on their wedding day.
Safa
A Safa is a traditional accessory worn on the head by the groom. Many grooms who got hitched in the times of corona have been the torchbearers of how to carry a family heirloom flawlessly for an intimate wedding. The grooms can carry their mother's dupatta as a Safa. While many grooms have done it owing to the unfortunate lack of options during the lockdown period, many others have always wanted it this way. So get yourself the best dupatta from your mother's cupboard to make a beautiful Safa for your D-day.
Sherwani
Not only can the groom wear a sherwani that holds a legacy in the family or is significantly old, but he can also choose to wear a simple kurta and pyjama that belonged to his grandpa. Many grooms have picked heirloom pieces to convey respect.
Accessories
The easiest family heirlooms to include in the groom's wedding outfit are accessories. From brooches, lapel pins, Satlada Haars to watches and even swords and Kadas - these heirloom pieces are the most common. They are also the most convenient family heirlooms for the groom to wear at his wedding. The groom's father might pass on his legacy through his vintage lapel pin. Even his mother can gift him an heirloom Satlada haar that he wears on his wedding.
He could also use these accessories to top off his tuxedo look. He could also use his grandma's ring for the engagement instead of a new one like Prince Harry had given Meghan Markle his late mother, Princess Diana's, ring.
Also read: Meghan Markle's Royal Wedding Dress & Takeaways From the Look.
Many couples have opted for wearing their family heirlooms on their wedding day during the lockdown weddings. Couples try their best to keep it close-knit and personal. What could be a better occasion than an intimate wedding to flaunt the heirloom pieces!
Not only the wearables, but you could also include the vintage china tableware and decorative lamps and other objects from your family heirloom to deck up the venue. An intimate wedding signifies very less number of people who attend the wedding. This calls for you to pay attention to the details - to make it perfect. You might not have 300+ dishes that are an absolute beauty to be served in, but you could use the 30 plates for an intimate wedding with fewer guests.
If you need the help of a designer to revamp your heirloom outfits for the big day, you could get in touch with the bridal wear designers on board with us. Make sure the best photographer in town is hired to capture every moment with precision.