6 Reasons Why The Satlada Haar Is A Must-have For Your Collection
Wondering what a satlada haar is and why has it made a comeback? Dig in to know why you're sure to fall in love with this statement jewellery piece.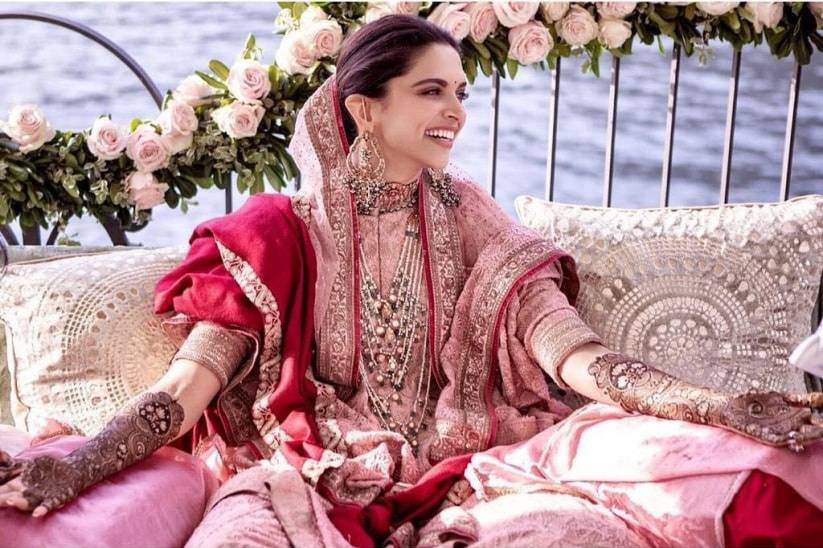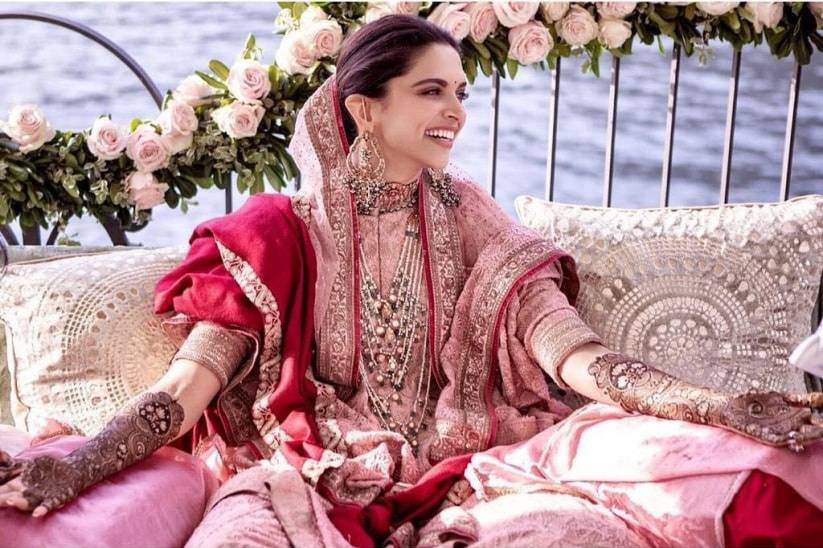 Image courtesy: Deepika Padukone's Instagram
Looking to try something different for your bridal jewellery? Well, the regal bridal necklace design, the satlada haar, has made a comeback in recent years. A feast for the eyes, this necklace design is made of strings of pearls and can be a part of your attire for any of the nuptials to add that dash of elegance and charm.
Extremely eye-catching, uniquely royal and one of a kind, the Satlada Haar is one of the best bets for your bridal look. It is uniquely regal looking and will definitely make you the star of the show.
It is one of those bridal necklaces your grandmother will be proud to see you wearing but the reasons to choose it don't end here. Read on if you need more convincing on why this look is here to stay.
What is a Satlada haar?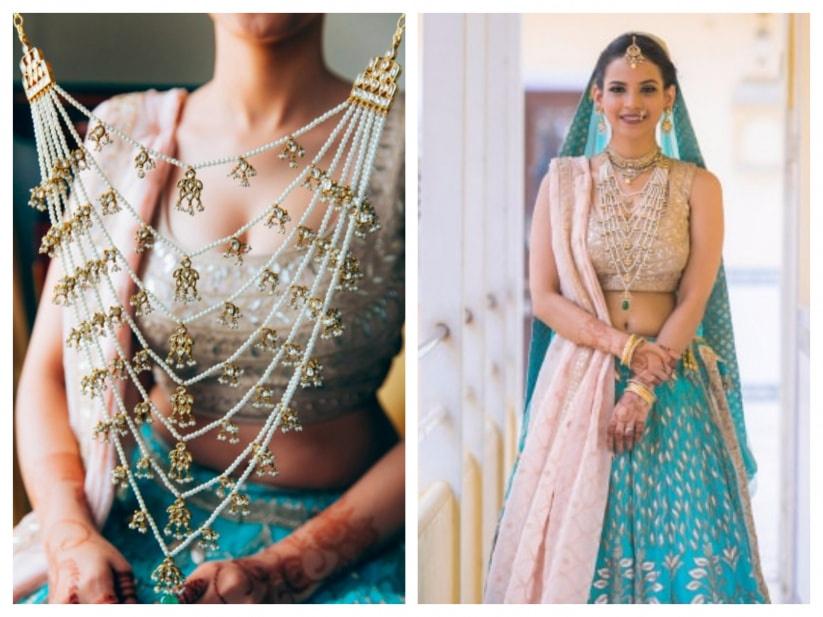 A satlada haar is a bridal necklace that is made of 7 strings of pearls, hence the name. Originally, it is believed to have 465 pearls with the additions of precious gems to it. As it covers most of the frontal look, it seems like you're wearing many pieces when in reality, you're wearing just one.
The satlada haar come from the Nizams of Hyderabad whose influence can be seen in movies like Jodha Akbar where Aishwarya Rai Bachchan's character is sporting this bridal necklace.
1. Add precious gems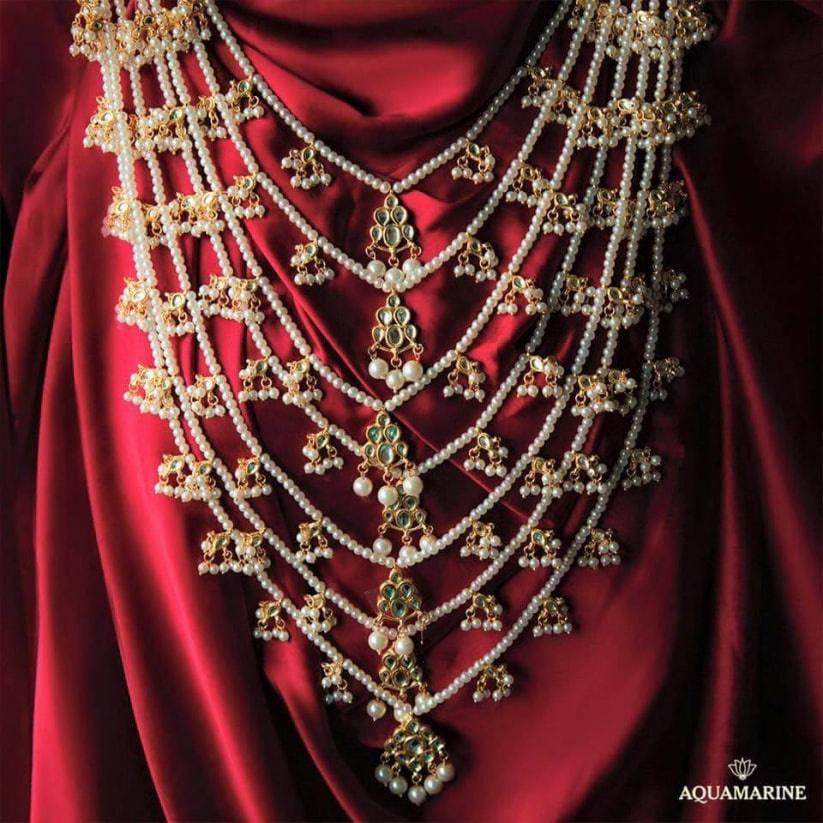 The trendy fashion of wearing pastels has overtaken the bridal lehengas. So, brides are adding colours to their outfits using precious gemstones in their jewellery. You can make your satlada haar a statement piece if you add colourful precious gemstones like emeralds, rubies or sapphires.
This will give your look the necessary pop of colour without being over the top. If your choli is pastel but the lehenga is of a bright and cheerful shade, you should customize the bridal necklace to match the lehenga's colour making it an even better addition to your bridal look.
Adding the pop of colour through the other elements of your ensemble and letting the lehenga or saree be plain in colour is a stroke of genius. For your mothers and grandmas, it might seem too 'muted', but that's not true. It doesn't have to be a bright red lehenga to give you that bridal glow. Subtle shades work as well and add a charm like none other.
2. A head-to toe match up: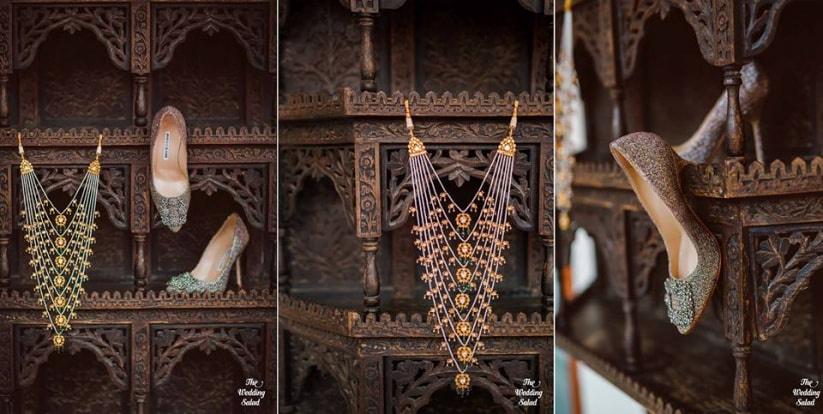 The Satlada haar as a bridal necklace harkens an old-world Nizami charm of Adaab that's Andaaz-E-Bayan. Add to this vintage appeal with toned down, yet blingy elements among your other bridal accessories too - like the Paasa, oversized Chaand Balis or other long stringed earrings and blingy shoes (like the bride's combination above).
This will add to your overall bridal look and offset the regal charm against both sober and peppy lehenga choli choices. Not to mention, if there was ever a time to coordinate your outfit to the nines- this is it. So go all out on matching and coordinating all parts of your outfit and it is guaranteed to make them stop and stare - one and all.
3. Pair it with a choker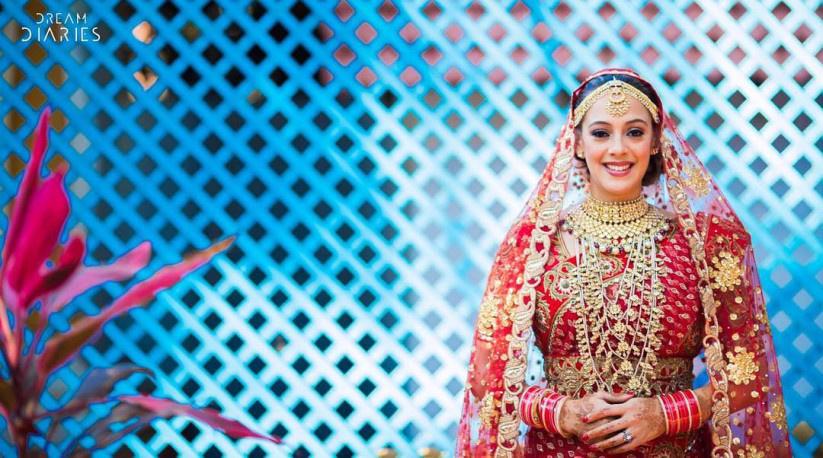 Image courtesy: Dream Diaries
Choosing a choker bridal necklace will bring you up to date with one of the raging trends these days. And it will go perfectly with your Satlada haar. The combination of the two bridal necklaces, choker set and a satlada haar will make your bridal look seem complete. Since pearl strings are lightweight in nature you can go for a heavy choker to make it the highlight.
And as pearls don't cost as high as a gold jewellery set or diamond jewellery set might, you can invest in the stunning choker to add to your look with similar gemstones.
4. Pair on a closed neck blouse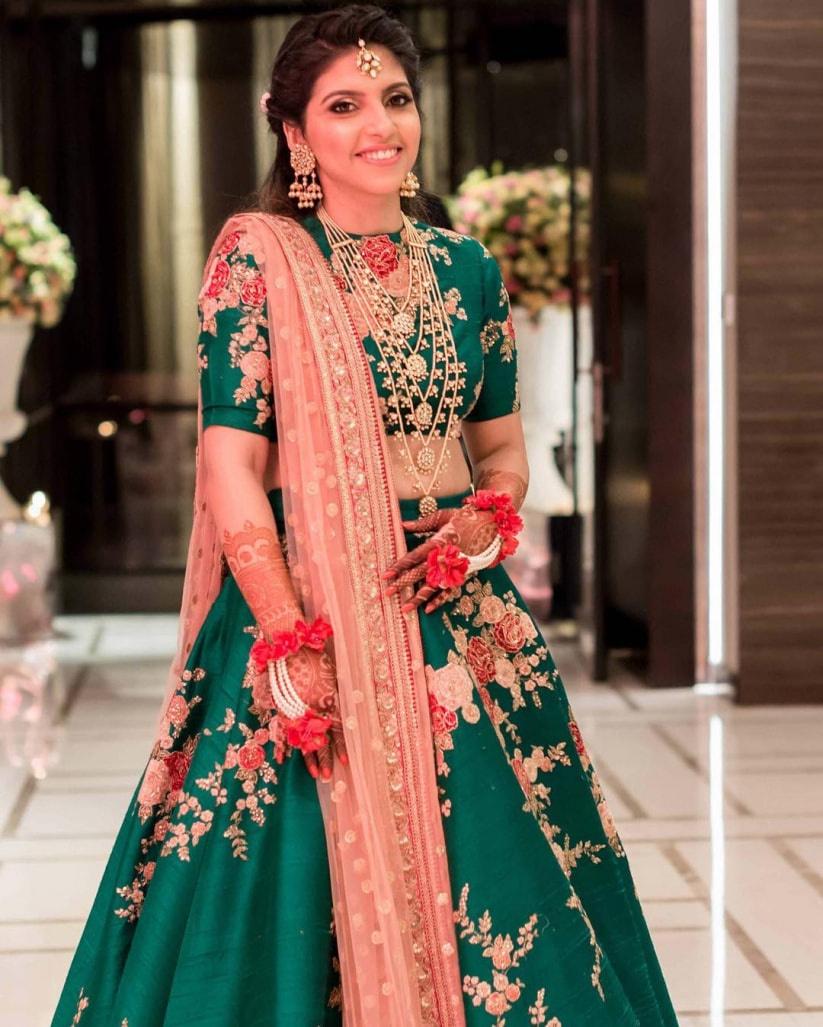 Enhance your modest neckline with the ornate appeal of a Satlada haar. The bridal necklace will shine against the darker segment of your blouse and still make it feel like you're comfortably adorned for your occasion.
A bright coloured blouse, both with the lehenga and saree goes well with a Satlada haar. The neckline shape of the piece does not make it look over-the-top either.
The beauty of the Satlada is that it goes equally well on deep neck blouse designs as well as high neck ones. Making it extremely versatile not just for the choice of your bridal ensemble but also for other outfits and occasions. And trust us, there would be plenty of occasions for you to be dressed up in traditional attire, especially in the days following immediately after your wedding. So invest in something that is not just classy, but will prove to be a smart buy even in the long run.
5. Overlay on a deep neck blouse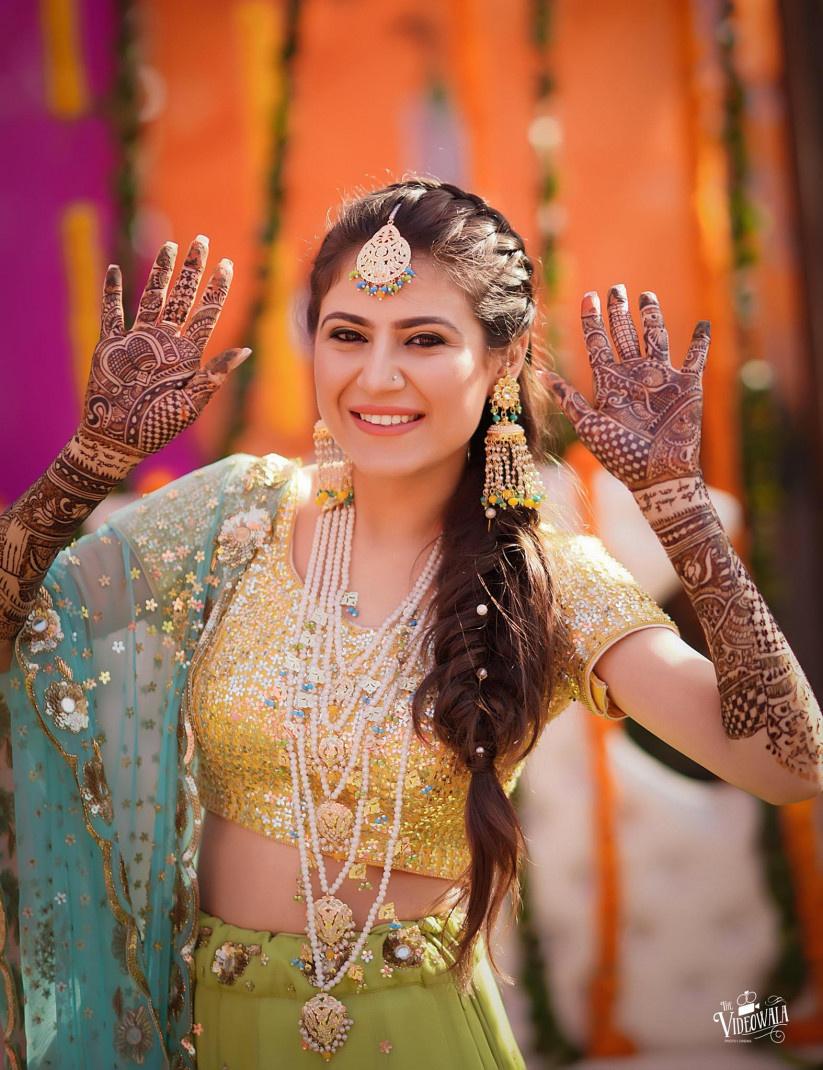 You may, in contrast, add your Satlada haar to a deeper blouse neckline for both the conventional lehenga choli and crop top. This would work wonders with a blingy blouse too. It can also act as a cover up for your neckline in case you want to bare more with your bridal blouse.
6. Try a unisex approach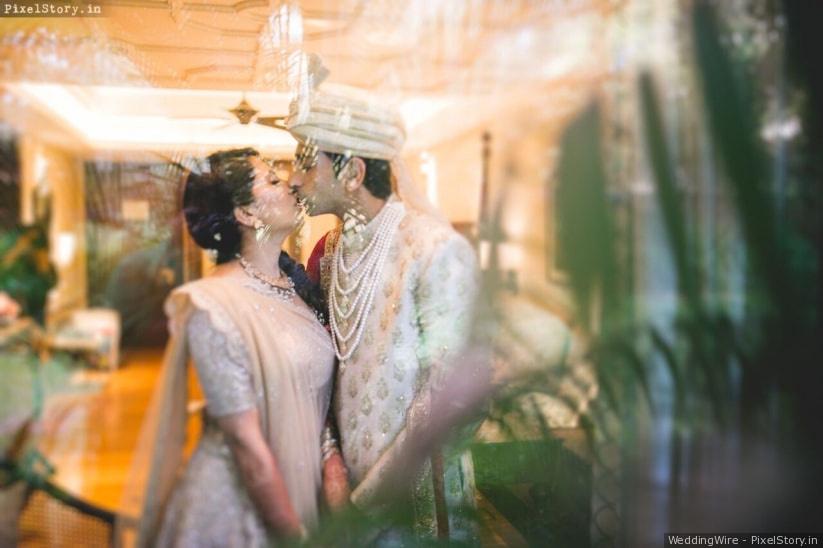 Even though satlada haar is known as a bridal necklace, it is unisex in nature. Even the Nizam's of Hyderabad used to wear it to enhance the elegance of their outfits. So, grooms can easily sport a satlada haar with their sherwanis for that royal look and charm. Aim for a contrasting look so that the statement piece really stands out from the rest of your outfit. But if you want to go with a subtle look, pair it with an ivory sherwani or in similar colours and it will still emanate the magnificence.
Choosing a satlada haar for one of your nuptial ceremonies is sure to add the glamour without burning a hole in your pocket. Adding this to your bridal look will surely up your fashion game making you a trendy bride.
Tell us in the comments below what you think of the comeback of the precious bridal necklace – the satlada haars.