8 Gorgeous Styles That Show You How to Wear Lehenga Choli
If you're the sister of the bride, we have the perfect guide for you to rock that lehenga choli like a pro.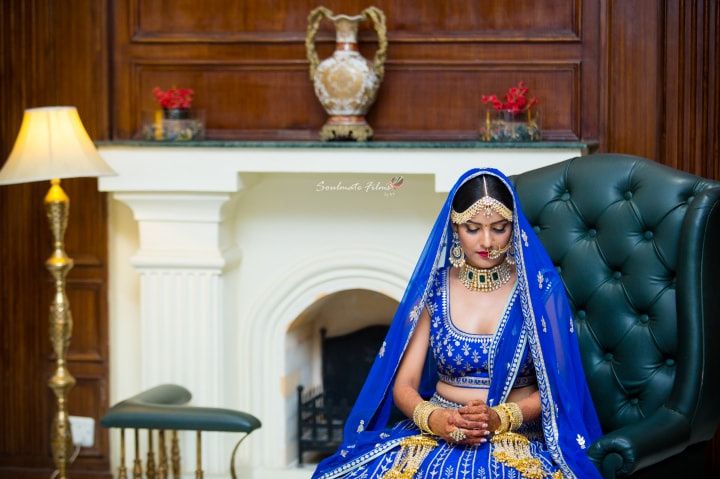 The first thing that comes to mind when you think of wedding shopping is lehenga choli. Thanks to our designers, we have hundreds of different styles which you can flaunt on the wedding functions. Being the sister of the bride, when you look for your outfits, you want them to be simple and easy to carry and still look perfect. So, up your game and ace your look by reading on as we tell you how to wear lehenga choli in 8 different styles.
1. Raw Silk Couture Lehenga and Choli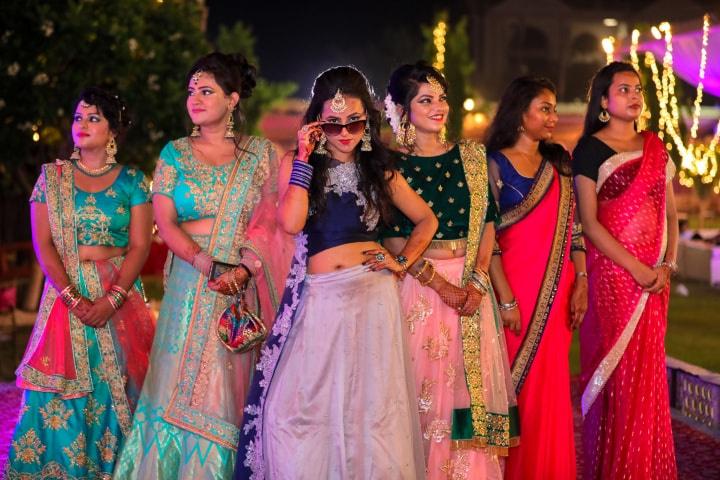 The couture culture has brought back raw silk lehenga with a short choli back into fashion. You can go for a heavy embroidery raw silk lehenga skirt and a short saree blouse kind of choli to amp up your look. You can go for a heavy embroidered lehenga as well as choli. Add big statement earrings to define your whole look and wear a Maang Tikka to complete your ensemble.
Dupatta: With this outfit, you can wear a single dupatta draped around the shoulders with a cowl gather.
2. Black and Golden Lehenga Choli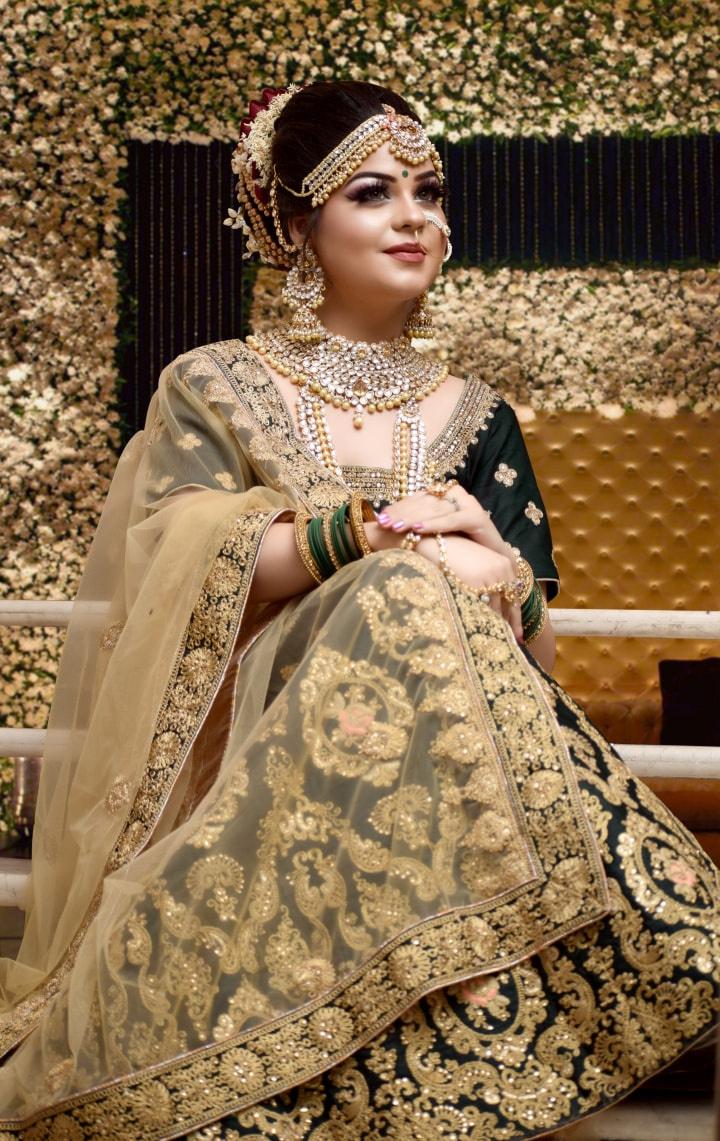 As the sister of the bride, you have a number of colour variants to choose from when it comes to how to wear lehenga choli. One colour combination that we've come to love is the black and gold colour combination. We love how the two colours complement each other, which makes them perfect for wedding outfits. You can go for a velvet black choli with a black lehenga skirt embroidered with golden threads and stones. Pair it with gold earrings and you're good to go.
Dupatta: Go for a net dupatta with a defined border draped over the shoulder and left lose on the arm. Easy and effortless.
3. Off-shoulder Choli with Embroidered Lehenga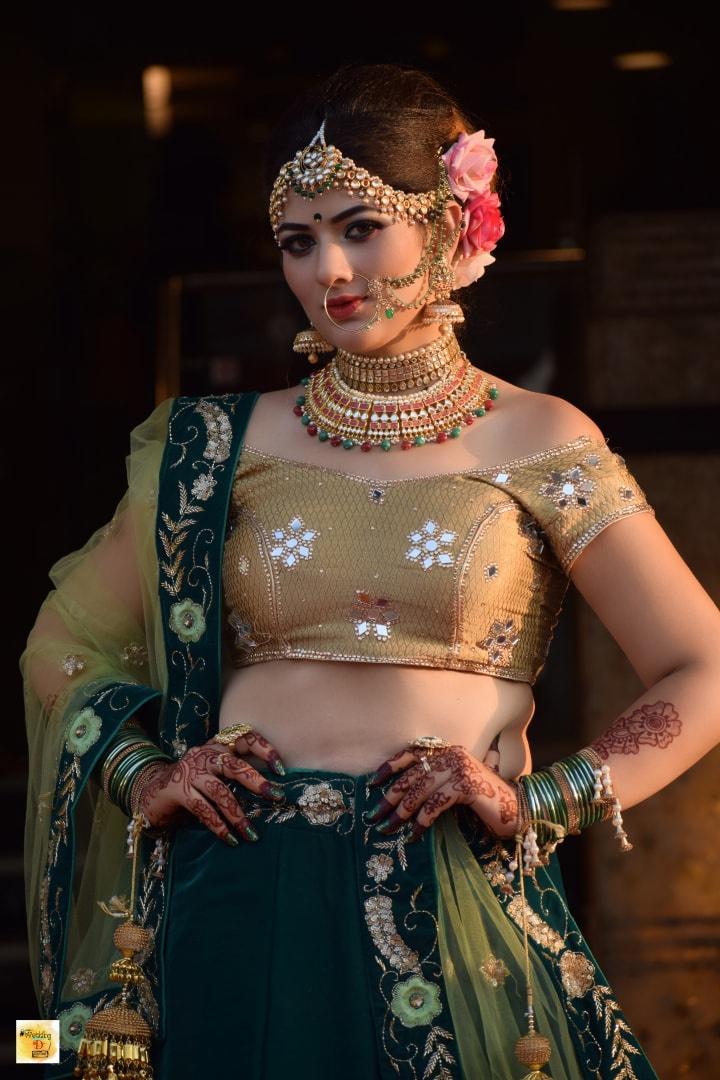 Another trendy style to ace your lehenga choli look is combining an off shoulder choli with a heavy embroidered lehenga skirt. If you're short, this style is perfect for you. The off shoulder brings out your shoulders and accentuates the neck. Add a pair of earrings and a Maang Tikka, and you're done.
Dupatta: Drape the dupatta from the back around your elbows.
4. Choli with a Floral Lehenga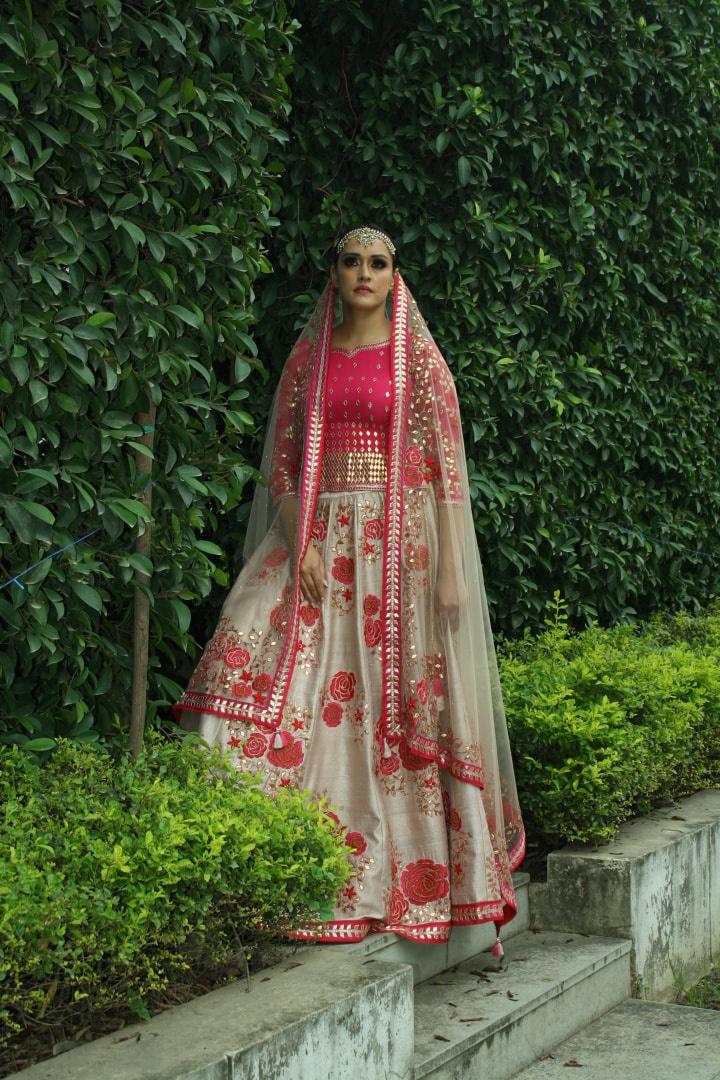 Floral print has taken over our Instagram feeds and our hearts this wedding season. For a dreamy look, go for a short choli with a floral lehenga skirt. Throw in a choker necklace and earrings. Go for stud earrings so that it compliments the choker. This style makes the perfect outfit for day time functions like Mehndi and Haldi.
Dupatta: Drape the dupatta over the shoulder pleated with gathers on the bottom so as to make a triangle shape and tucked in the back.
5. One-piece Anarkali Style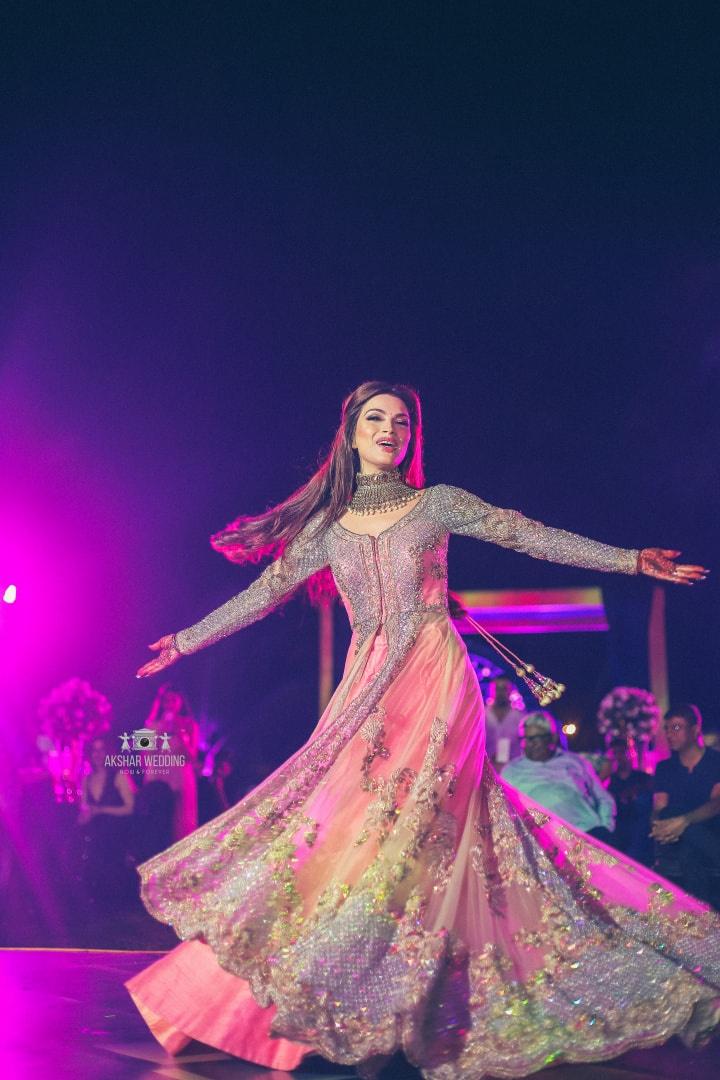 Ditch the old lehenga choli duo and wear the Anarkali lehenga like a boss lady. This is the millennial go-to outfit style when answering the question on how to wear lehenga choli. An Anarkali allows you to be stress-free and yet oozes elegance. Add a necklace and statement earrings to complete your look. For makeup, go for a smokey eye if you opt for a darker colour for your outfit and keep the makeup minimal to highlight the outfit.
Dupatta: We recommend you ditch the dupatta for this one.
6. Backless Choli with Lehenga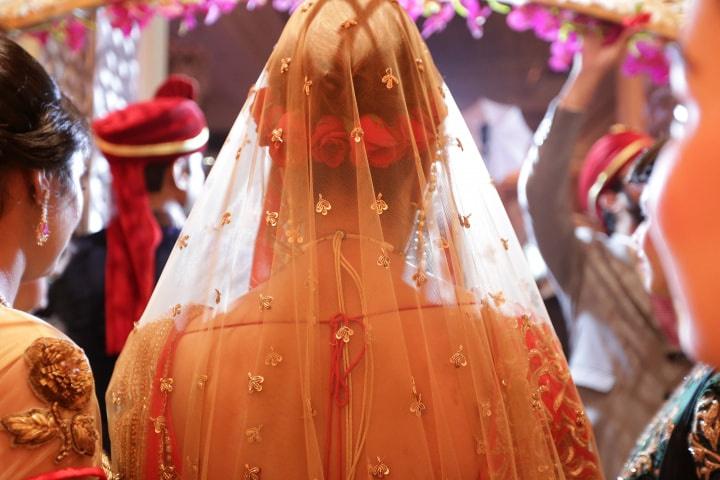 Flaunt your back with a backless choli paired with a flowy lehenga. Go for the same colour for the entire outfit. Match with contrasting jewellery. This outfit is sure to steal the show. This style tops the list for tall people when they think of how to wear lehenga choli.
Dupatta: For this attire, we recommend that you secure the dupatta on one shoulder. Fuss-free and easy.
7. Shirt and Lehenga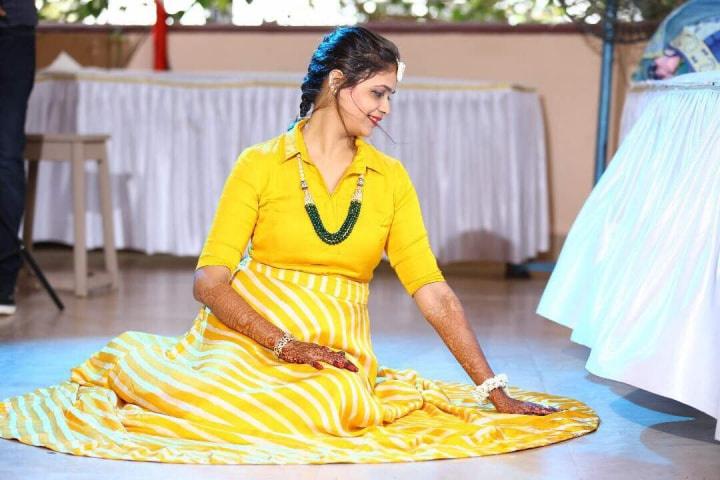 Another style in fashion on how to wear lehenga choli with chic and elegance is pairing a shirt with a heavy lehenga. This is a casual and elegant look and gives out a contemporary look. Mix and match your traditional and contemporary clothes to give the perfect 21st-century vibe. Pair a simple raw shirt with a heavy embroidered Zardosi lehenga. Add a simple necklace that complements the look.
Dupatta: Avoid carrying a dupatta with this outfit.
8. Full-sleeves Choli with Raw Silk Lehenga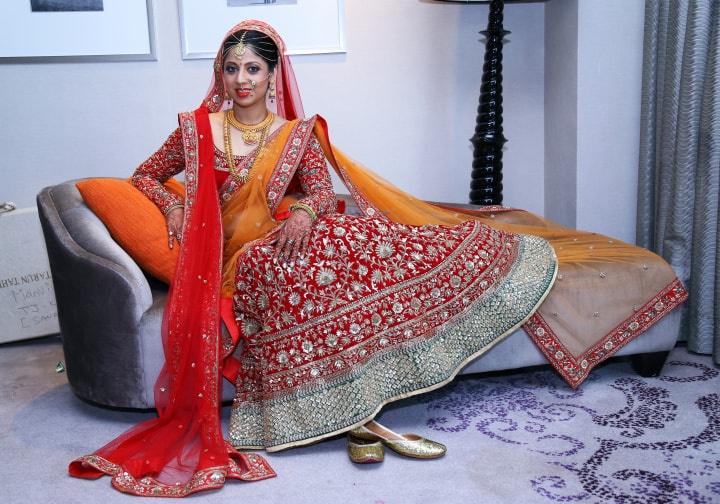 Pairing a full sleeves choli with a raw silk lehenga will take your look to the next level. A full sleeves choli looks very elegant and stylish. This outfit without a doubt will be a sight for sore eyes for any wedding event. Throw in a pair of earrings to complement the look.
Dupatta: Pin the dupatta to your right shoulder and you're done.
Being the sister of the bride, you're next in the limelight after the bride. Running around doing errands and avoiding relatives who come after you showing you Rishtas. So, why not do all these things in style. These are some of the styles on how to wear lehenga choli like a pro. These lehenga choli styles are easy to carry and look beautiful at the same time. Try these styles out and bask in the glory of compliments from your friends and family. We hope we have answered some queries that you may have when it comes to how to wear lehenga choli.
Which lehenga choli style are you going to try this wedding season? And if you have any further questions on how to wear lehenga choli tell us in the comment section below.
- Written by Bhawna Goel