8 Accessories for Lehenga Choli To Flaunt on Your D-Day
Dressing up for your big day? Need some accessory related suggestion? Well, here's a list of 8 accessories for Lehenga Choli that will make everyone go "WOW" at you!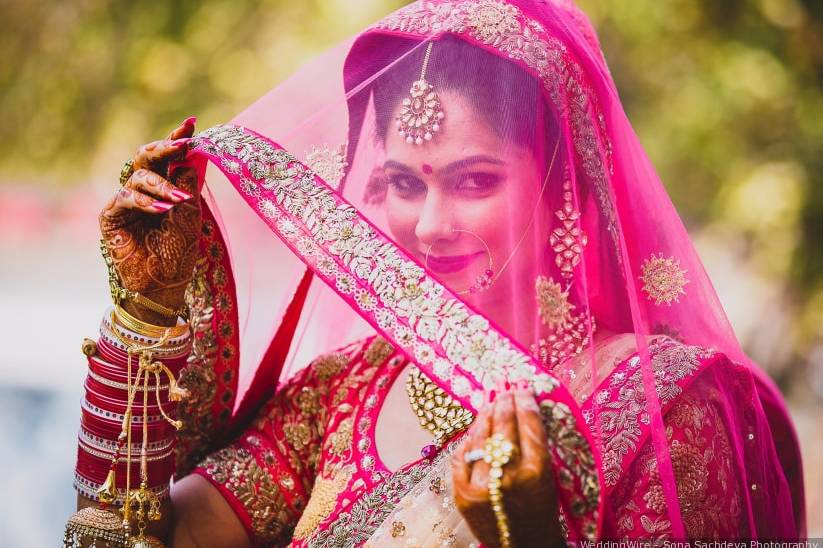 Indian brides look beautiful in their Bridal Lehenga Choli, and we can't deny that there is no perfect substitute for this particular outfit. This perfect wedding outfit, however, remains incomplete if not paired with accessories. With the RIGHT accessories! The options are so many and the list is so long that it eventually becomes confusing to decide how to pair things with your bridal outfit.
Accessories for Lehenga Choli To Complete A Bridal Look
To ease out your stress, we present to you a list of 8 accessories for Lehenga Choli that you can confidently flaunt on your wedding day.
1. Floral Gajra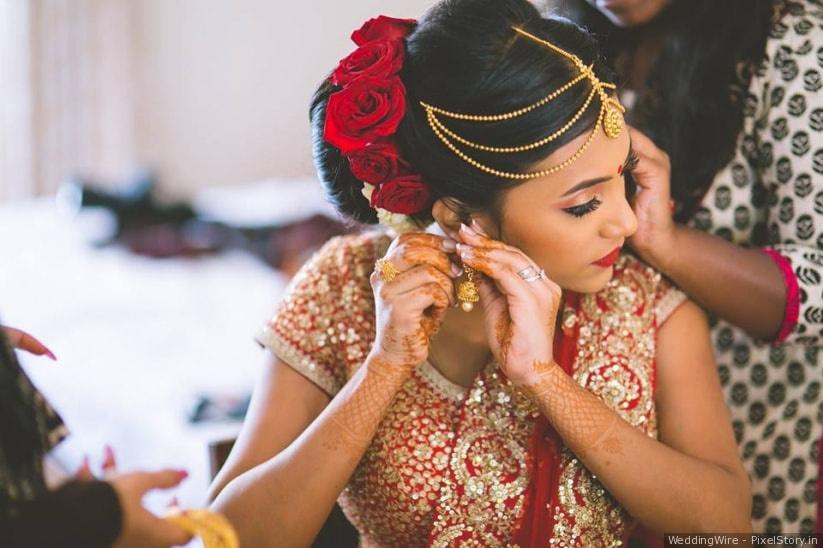 Gajra or flower garland is one of the most important accessories worn for almost all kinds of Indian festivities. You just need an excuse to adorn your hair, and when it is your big day why step back? These accessories for lehenga choli not only enhances the look of your hair but also adds the sweet smell of the flower it is made up of, like jasmine or rose. You can garland your hair bun with it, or on braided coiling. Using this accessory for lehenga choli will add a raw essence to your entire look.
2. Matha Patti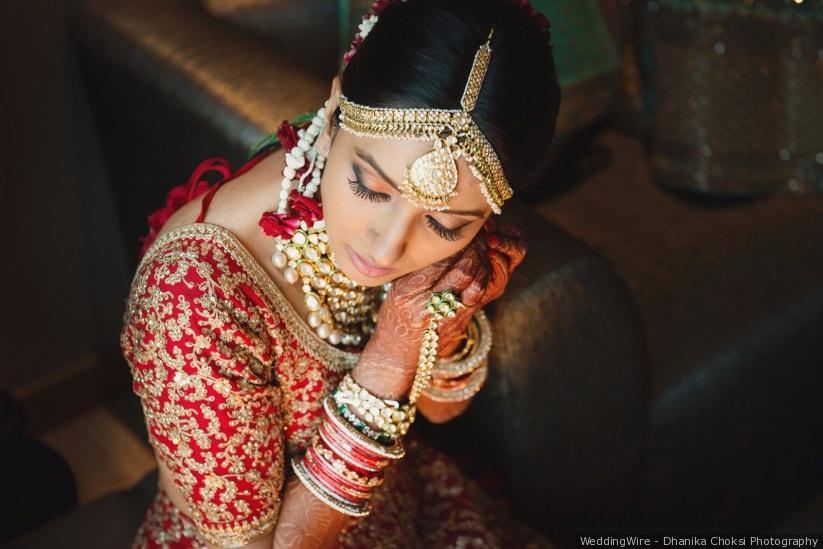 The best part about being a bride is that you get to accessorise and adorn every part of you, and it only adds to your beauty. Since historic times we have seen women adorning their foreheads, however, the style of that forehead jewellery has changed with time. The Matha Patti that we see today is multi-tiered tiara that runs across your forehead. When a bride wears it, it adds some ethnicity to the lehenga choli. It makes you look no less than a Greek goddess.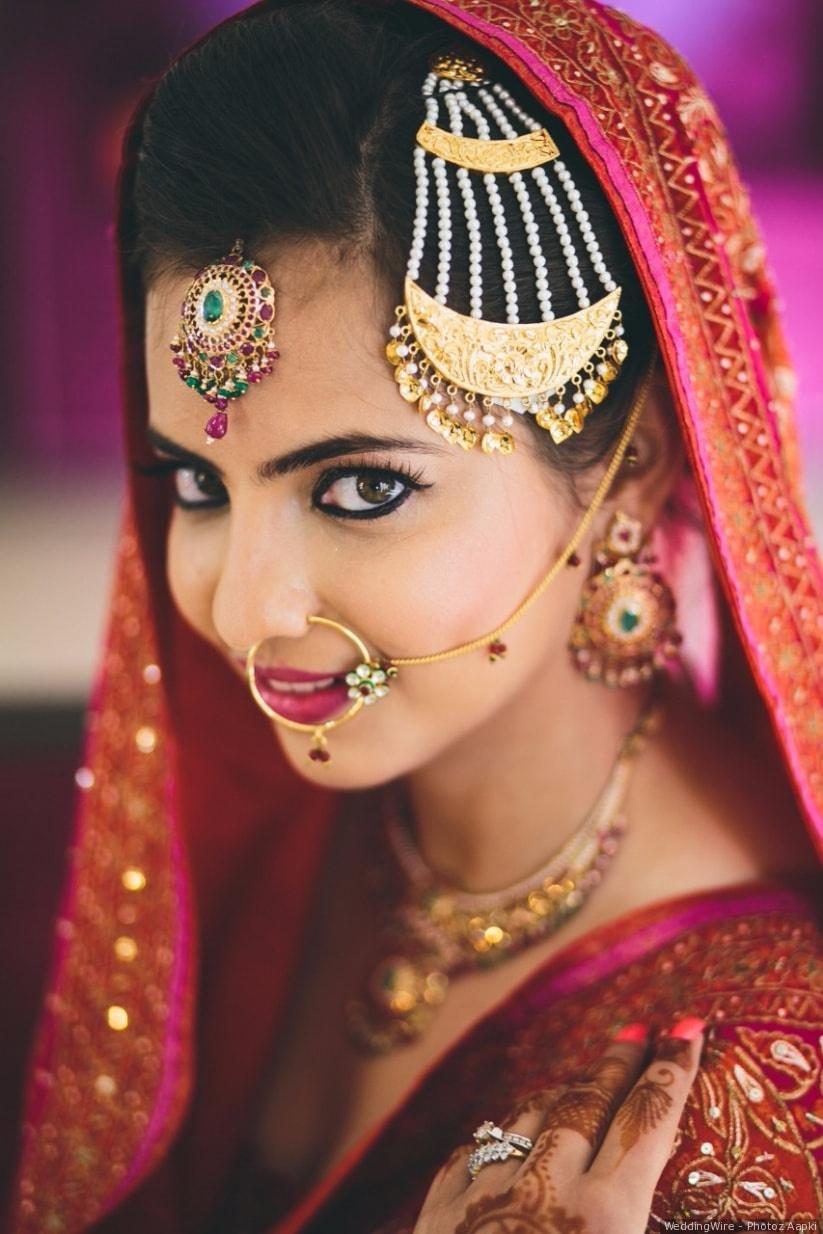 Another idea would be to opt for a Passa in place of the Matha Patti, as it is among the gorgeous accessories for lehenga choli.
3. Bindi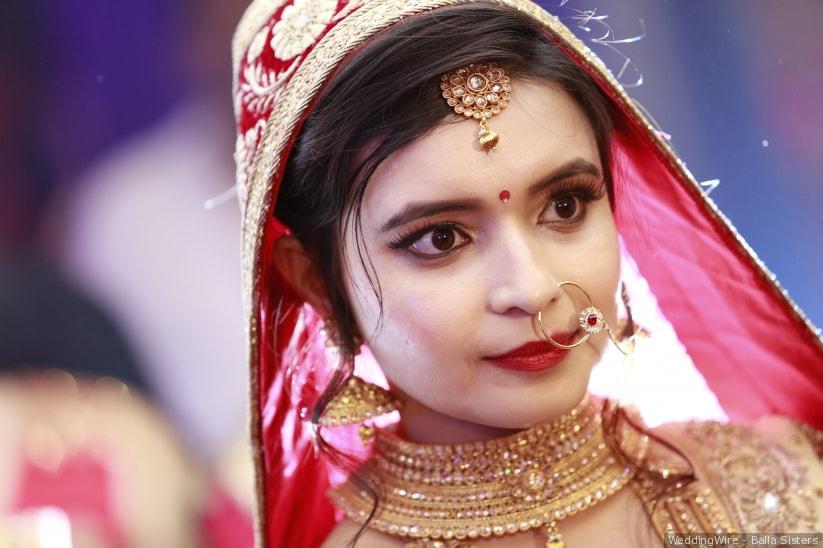 From the simplest to the most elaborate, Bindi can never look bad on a bride or any woman in general. However small it may be, it makes a stunning difference on your face. One dot of unity between your brows can add a sense of wholeness to your entire outfit.
4. Bridal Nath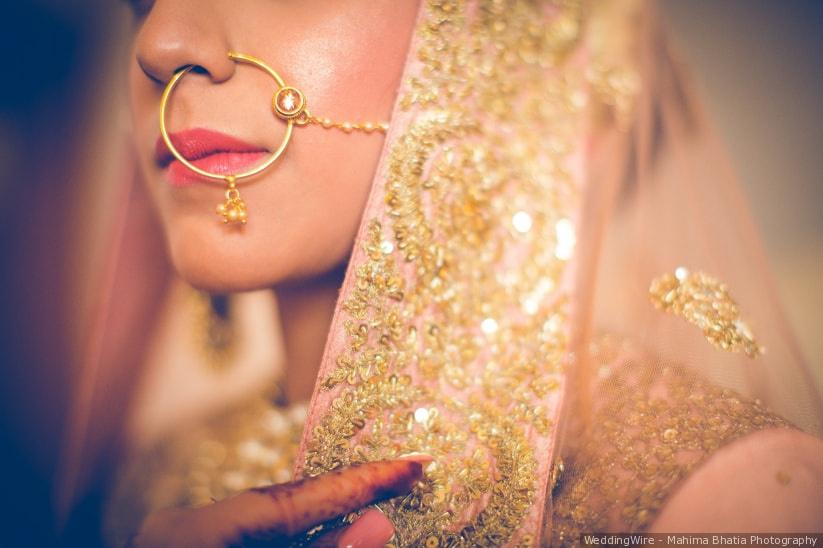 What is an Indian bride without a gorgeous Nath? A large hoop style Nath has been a part of the Indian Tradition since time immemorial. If you want an essence of royalty in your look, you should definitely not miss these accessories for lehenga choli. However, we understand that wearing large hoops can sometimes take a lot of maintenance. For that, you can wear small nose pins like Karavari Nath which keeps the royalty of the look intact as well as makes the jewellery hassle free.
5. Ring Bracelet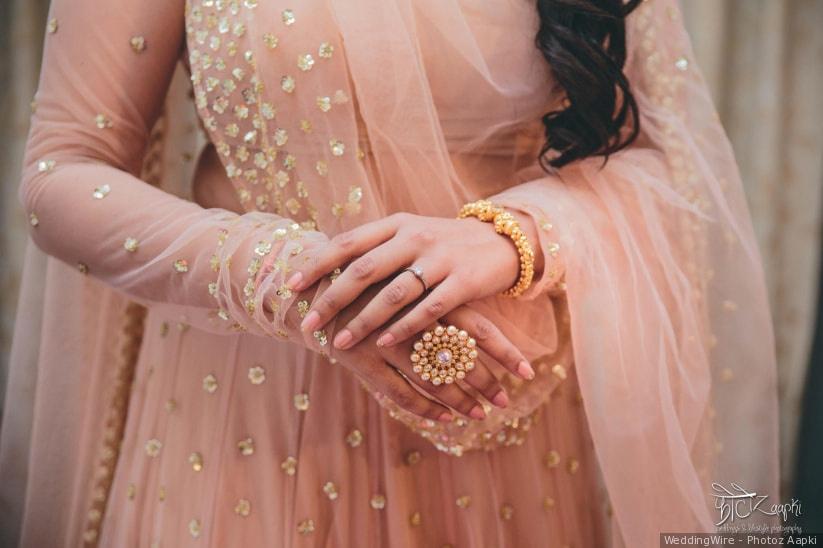 Depending upon the heaviness of your Lehenga Choli, you can choose the kind of ring bracelet or palm harness you want to wear. If it is heavily embellished then opting for single layer subtle bracelet would be the best option. If you want to stay in trend, this is your go-to accessory for lehenga choli.
6. Clutch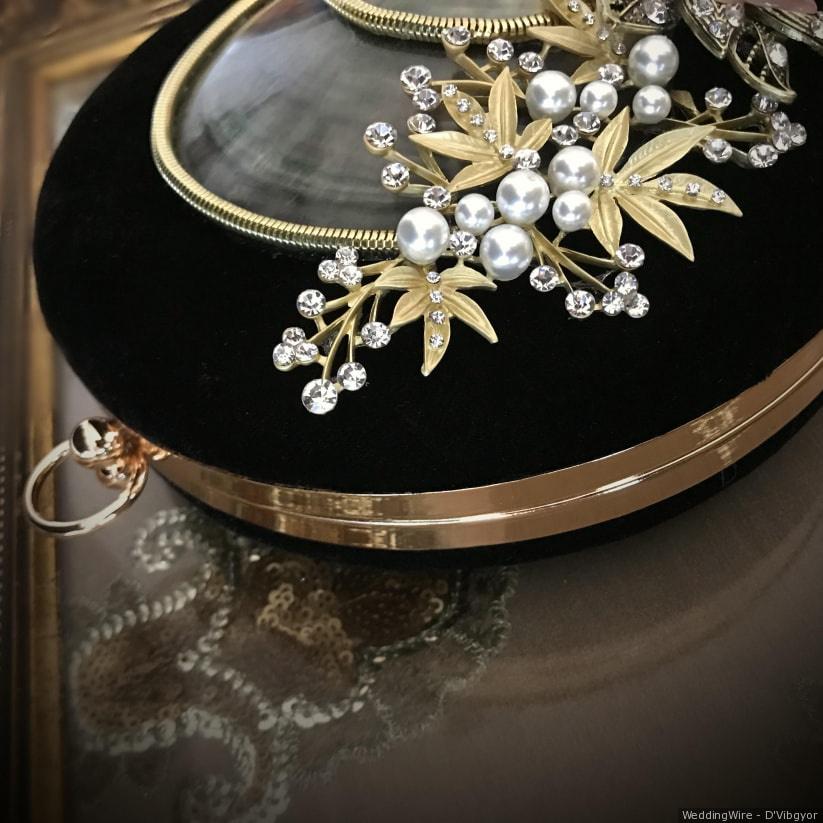 A clutch or a purse is a winner when it comes to bridal accessories for lehenga choli. If the colour or the print of it is chosen wisely, the purse will come out as a combination to your outfit. Not only that, you can keep it with you to store your makeup to look fresh for a 6-7 hour event or keep your phone in reach just in case you need a quick selfie.
7. Anklet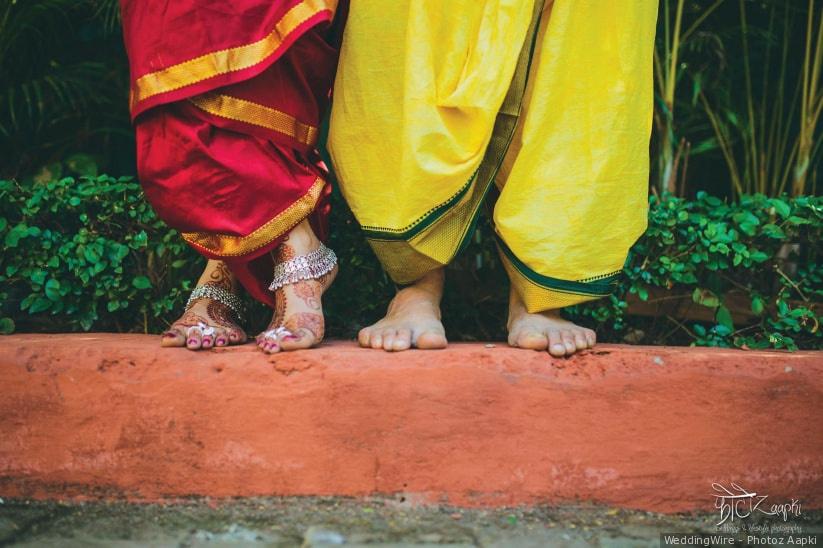 The anklet is a very subtle kind of jewellery. A lehenga hides most of your feet, but it's always wise to choose to wear heels under it. On top of that when you wear anklets, it complements the Mehendi on your feet. You can choose to wear silver anklets, gold or stone studded according to the colour, print and embellishments of the lehenga.
8. Toe rings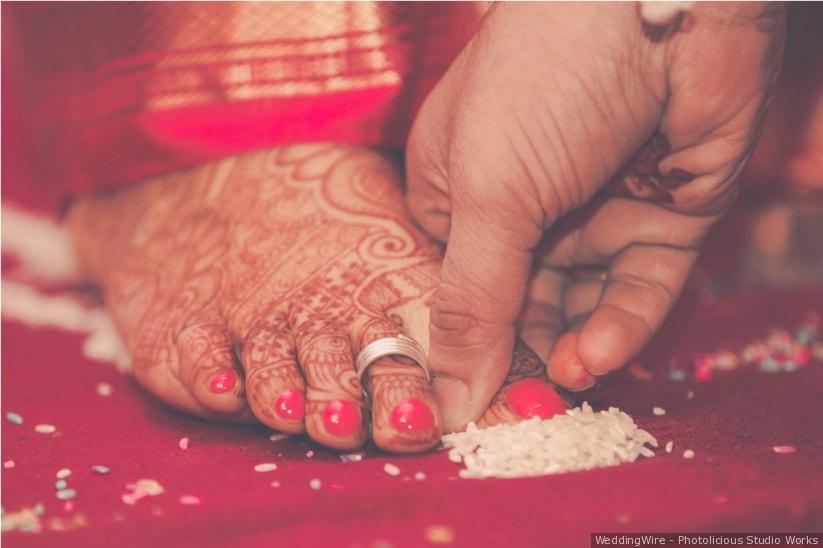 Toe rings are as old as they can get if we talk about their presence in the Indian tradition. Apart from their traditional purpose, they are very beautiful adornments for your toes. They are available in various styles. A basic ring type is the most common however ring anklets too have started trending these days. Adding this accessory is the best way to conclude your outfit.
Accessories for sure add some aesthetics, elegance and beauty to an outfit and it is almost impossible to imagine a bride without them. Keeping up with the fashion trend, this list of unique accessories for lehenga choli will definitely enhance your bridal look.
Do let us know which one of these is your favourite in the comments section below.