7 New Lehenga Choli Designs That Will Make You the Talk of the Town!
Have you been invited to a ton of weddings this year? You must make sure that you look like the stunner you are by wearing these new lehenga choli designs during every function!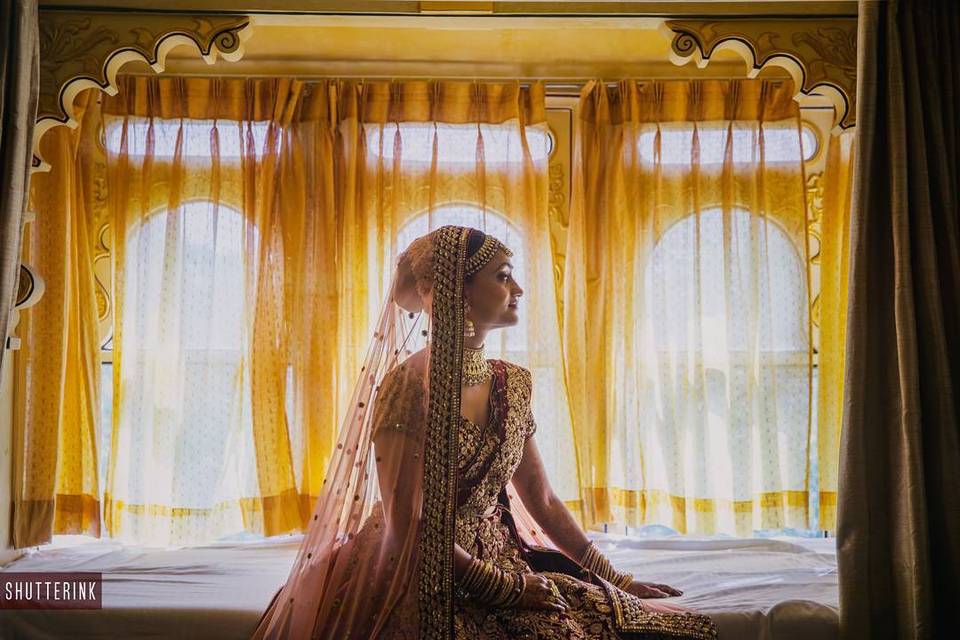 This wedding season, it's time to make sure that you look the best out of all your friends by wearing only the new lehenga choli designs! While everyone else sports older trends or looks, you can stand out by wearing the latest fashion and looking radiant! Though fashion trends tend to evolve very quickly, we've spotted a few over-arching trends that have stayed constant for a while now. So, go through our list of the new lehenga choli designs and keep these in mind when you go shopping!
Whether you want to get your outfits tailor-made or are looking for readymade garments at brands, these new lehenga choli designs will not b hard to incorporate in your look!
1. Cool toned garments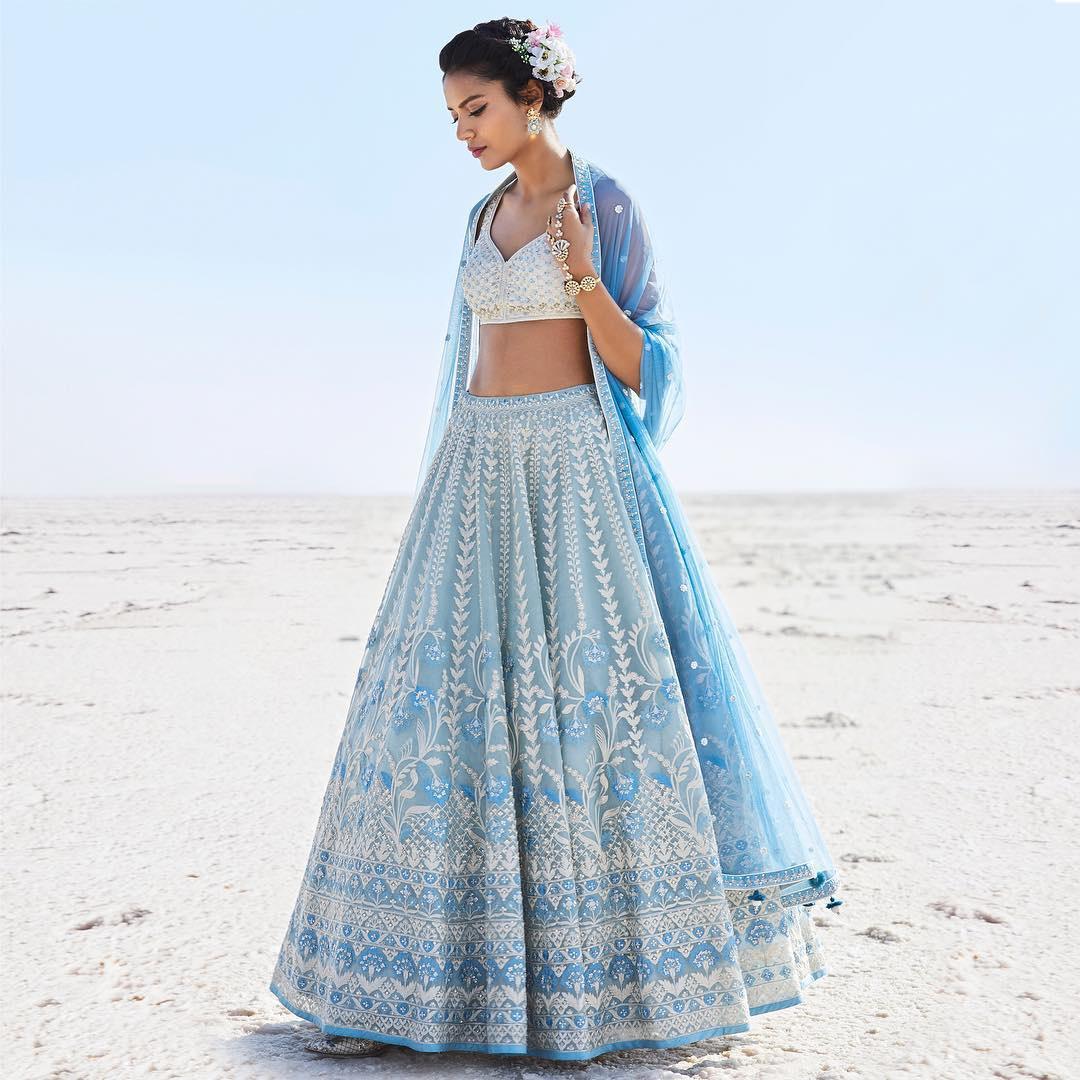 Cool toned garments, especially blue ones, are a huge trend this year, with brides opting for light shades of blue over deeper shades of red! Whether you're getting married or are a guest at a wedding, this is a trend that will definitely not fail you! Pick lighter tones if you want to look like you've just gotten off the runway, or deeper tones if you want to bring your own interpretation of the style to the table.
Styling tips:
Pick out gorgeous silver jewellery from Dariba Kalan to complete your look! These new lehenga choli designs are ideal for that gipsy vibe!
2. Peach coloured lehengas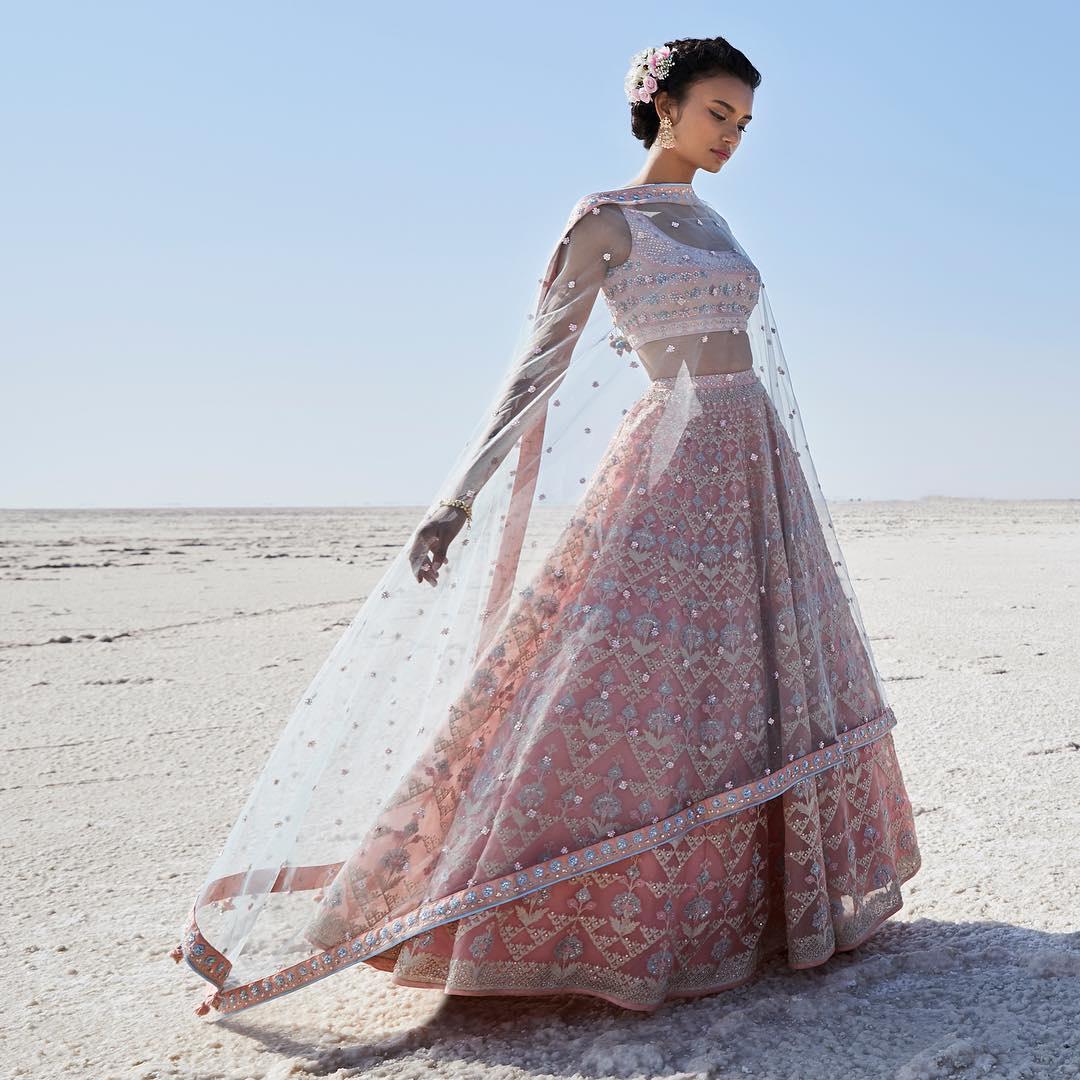 Another trend that's very big (and here to stay) when it comes to the new lehenga choli designs is peach lehengas. From lighter variants of this shade to the darker ones, this colour is very popular in the wedding circuit and you should definitely try to wear peach colour lehengas this season!
Styling tips:
Wear gorgeous Kundan jewellery with these lehengas as the gold foils and diamonds will really pop against this lehenga colour.
3. Ivory lehengas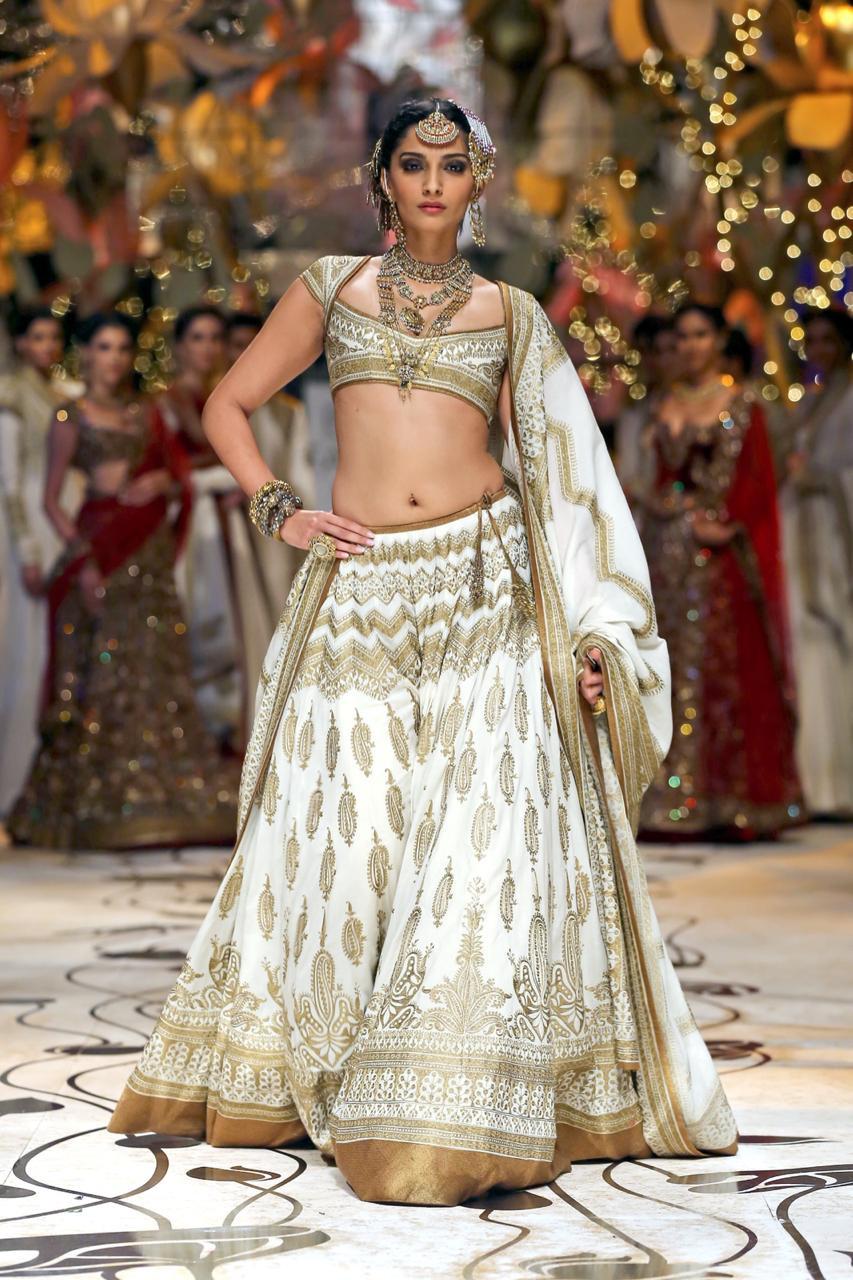 Ivory is a gorgeous colour that can make to look absolutely ethereal at any event. Since it is an unusual colour to wear during the wedding season, you'll certainly stand out from everyone else. Though ivory as a shade has been trending for a while, very few people are bold enough to actually wear such garments. Are you one of them?
Styling tips:
Polki diamonds will look absolutely stunning with new lehenga choli designs in ivory.
4. Double dupattas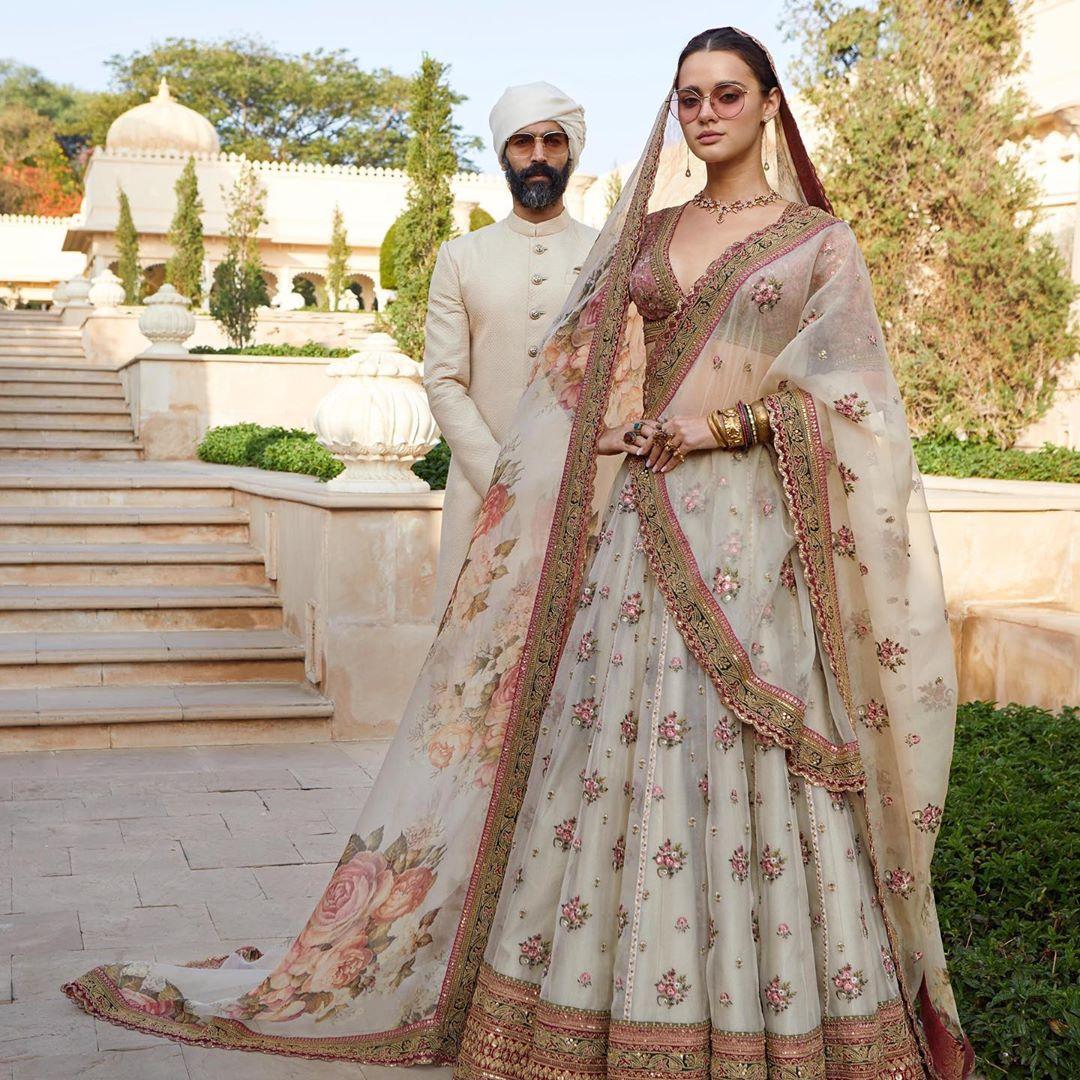 Image Courtesy: Sabyasachi
The double dupatta trend is a great one as it allows brides to create a layered look and use both, heavy and lightweight dupattas. Draping a lighter dupatta over your head is a great way to avoid putting your neck under the strain of a heavy garment! At the same time, the heavier dupatta at your shoulders will add glamour to the bridal look!
Styling tips:
Drape the dupatta to make your garment look like a lehenga saree for extra pizzaz!
6. Edgier silhouettes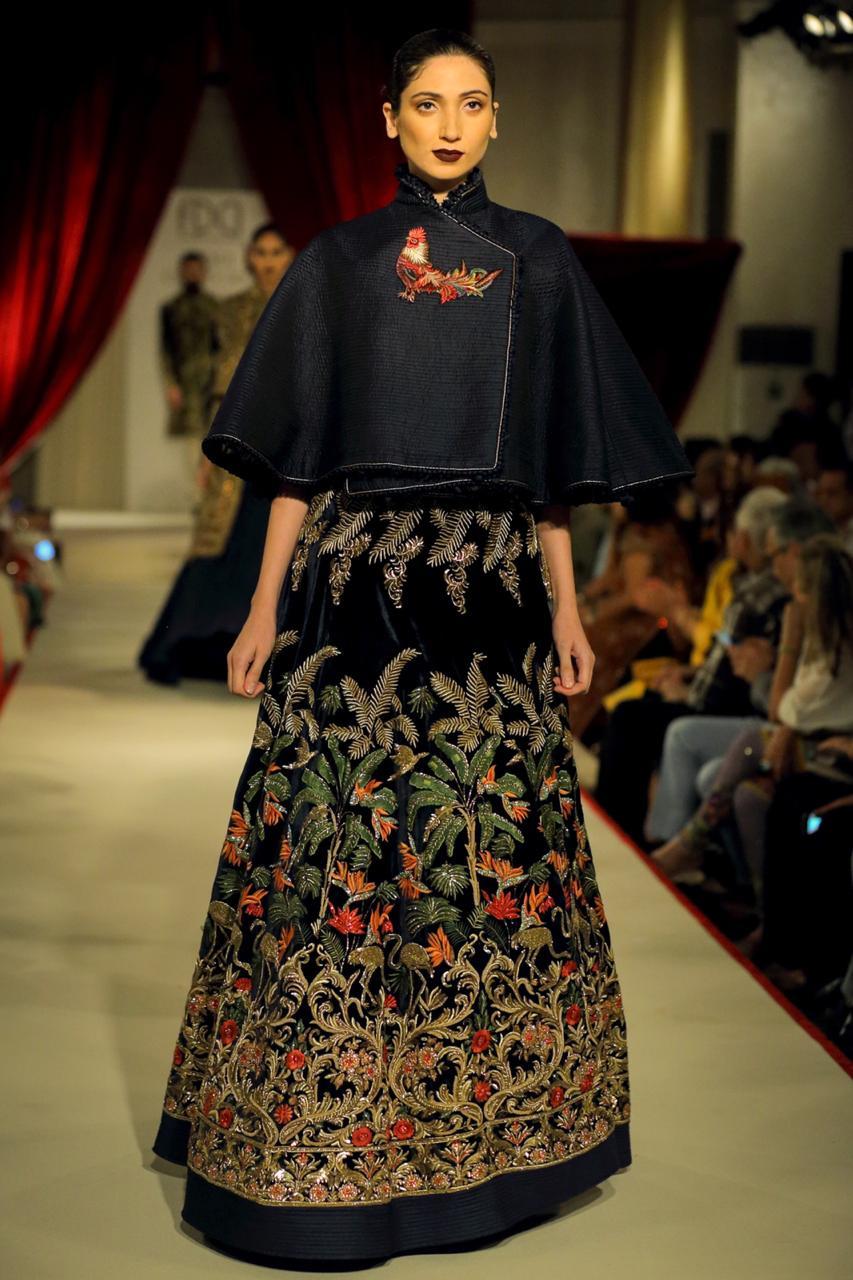 Brides and guests are both ditching the traditional silhouettes in favour of edgier ones. In terms of new lehenga choli designs, this means opting for tops that bring something new to the table. Draping a velvet cape over your choli can be one way to achieve this, while still retaining the overall glamourous vibe that comes with a lehenga!
Styling tips:
If you are planning to wear a cape, ensure that your jewellery pieces are concentrated on your arms or ears so that they can be visible! No point in wearing a spectacular necklace when it can't be seen, right?
7. Jackets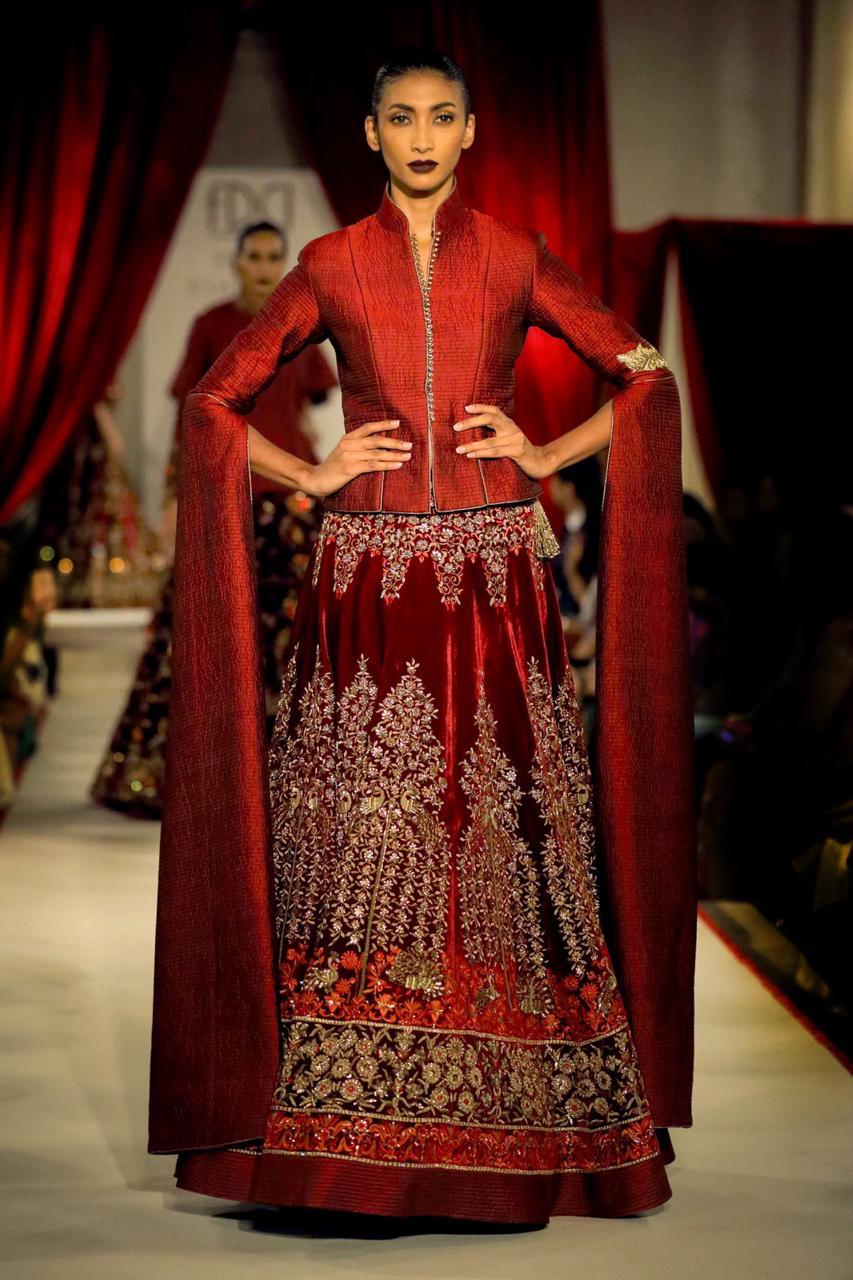 The idea of layering garments is nothing new in the fashion industry. However, when it comes to the new lehenga choli designs, it is certainly one that shows you think outside the box. Adding an indo-western jacket to your look can help you kill two birds with one stone – it gives you a funky silhouette and it keeps you warm during winter weddings! This jacket pictured above has long sleeves that trail all the way down to the floor. Now that's couture!
Styling tips:
If you're planning to wear a jacket with a Chinese collar (like the one above), make sure that you put your hair up in a sleek top knot to show off the length of your neck!
8. Pearl details!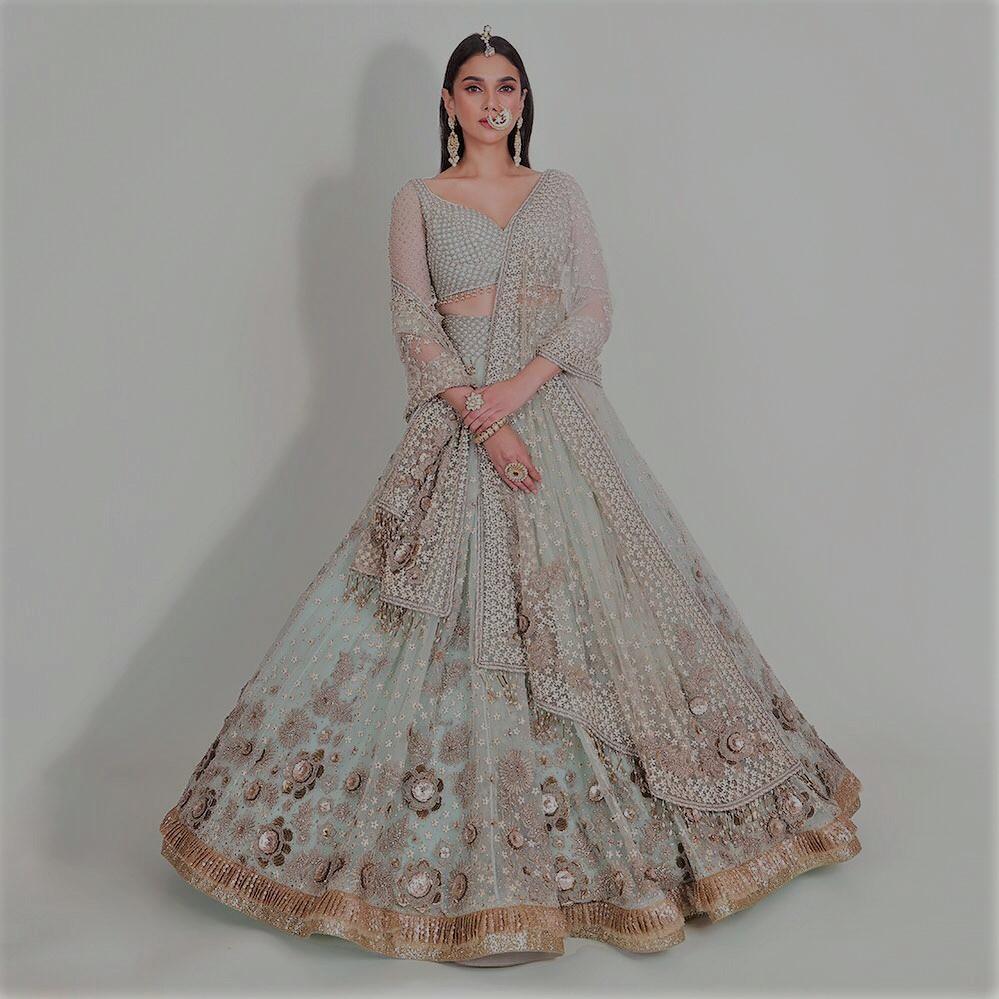 Pearl detailing on garments came into the fashion world sometime last year, and this trend has become a hit when it comes to the new lehenga choli designs. Pick a lehenga that has pearls and a light, funky colour to rock two trends at the same time!
Styling tips:
Wearing pearl jewellery with this look is an absolute must!
Pick amazing designs that help you look your best this wedding season. After all, half the fun of any wedding is dressing up for it, while the other half is basking in the compliments you receive!
Get in touch with our makeup artists to ensure you have the perfect look from head to toe!