Add These Drop-Dead Gorgeous Peach Lehengas to Your Wedding Collection
Every bride wants to look different from the rest. Something that can help you to do is to stick to fashion elements that truly express who you are. Peach lehengas are great options for brides who love peace, happiness and femininity!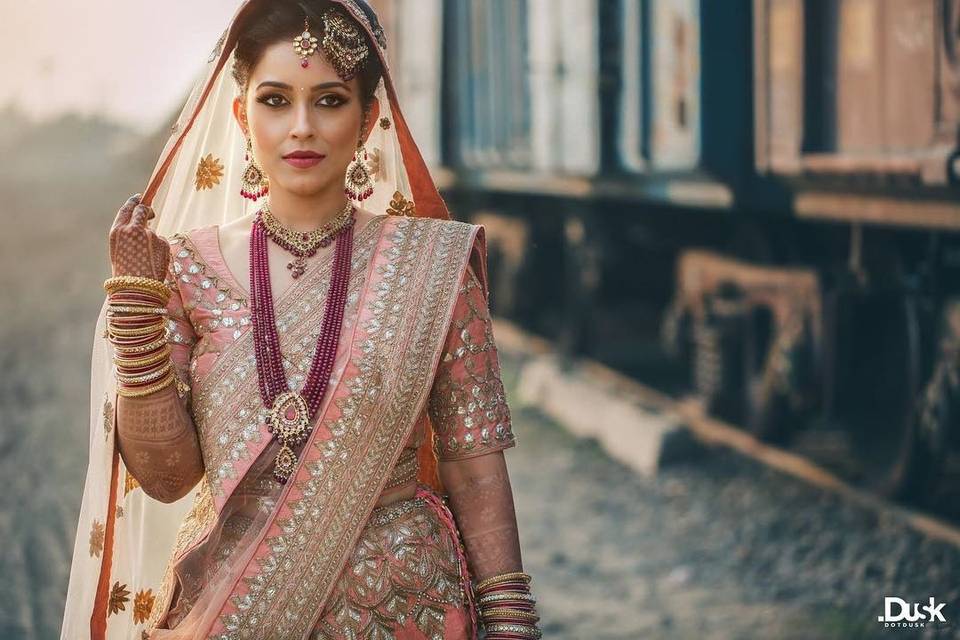 Peach colour combinations have become extremely popular within the Indian wedding scene. This is because this colour is a subtle one that can look absolutely ethereal when used to craft a heavy bridal lehenga. Peach has many variants, with certain shades leaning more towards orange, and others being closer to pink. As a result, brides looking for peach lehengas have their work cut out for them when looking for options!
Peach is a versatile colour and can be worn by the bride and guests with ease. Here's how you can rock a peach lehenga this wedding season!
1. Brides can wear this during a day wedding!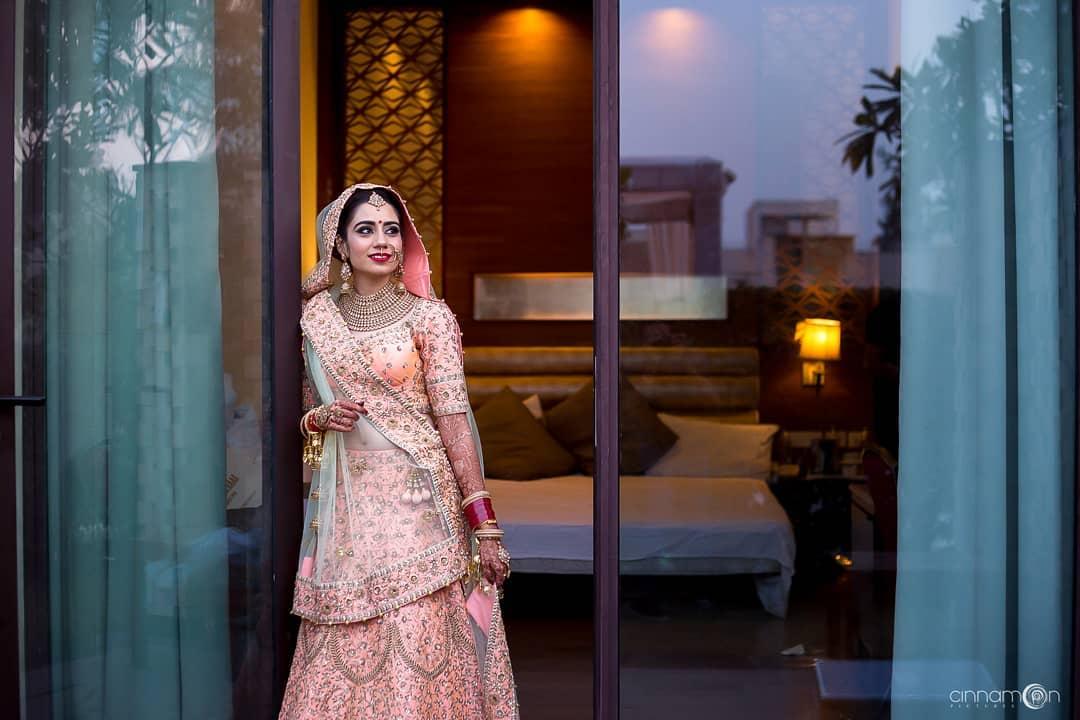 If you think that peach is too light a colour to be able to pull off the Indian bridal aesthetic, think again. Bridal peach lehengas with extensive zardosi work perfectly capture the splendour synonymous with a bride on her wedding day. With this look, you can style your garment with beautiful Jodhpuri necklaces that sparkle as brightly as your lehenga.
2. Best friends and bridesmaids can look resplendent in this colour!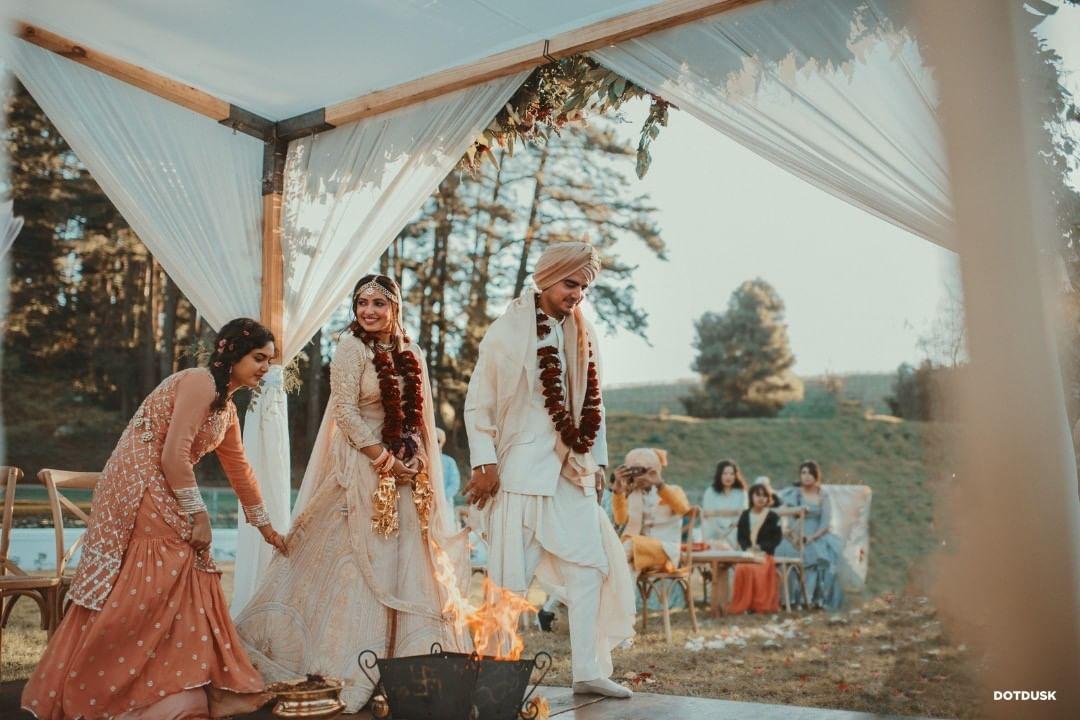 When someone close to you is getting married, you want to express your joy throughout the ceremony. A great way of showing your friends how happy you are for them is by picking a colour that exudes the same vibe. This is why many best friends and bridesmaids choose to wear this light colour. Though it is subtle enough to keep the attention on the bride, it's also a unique colour choice that is bound to get you a lot of admiring looks too!
3. Peach lehengas make the perfect reception outfit!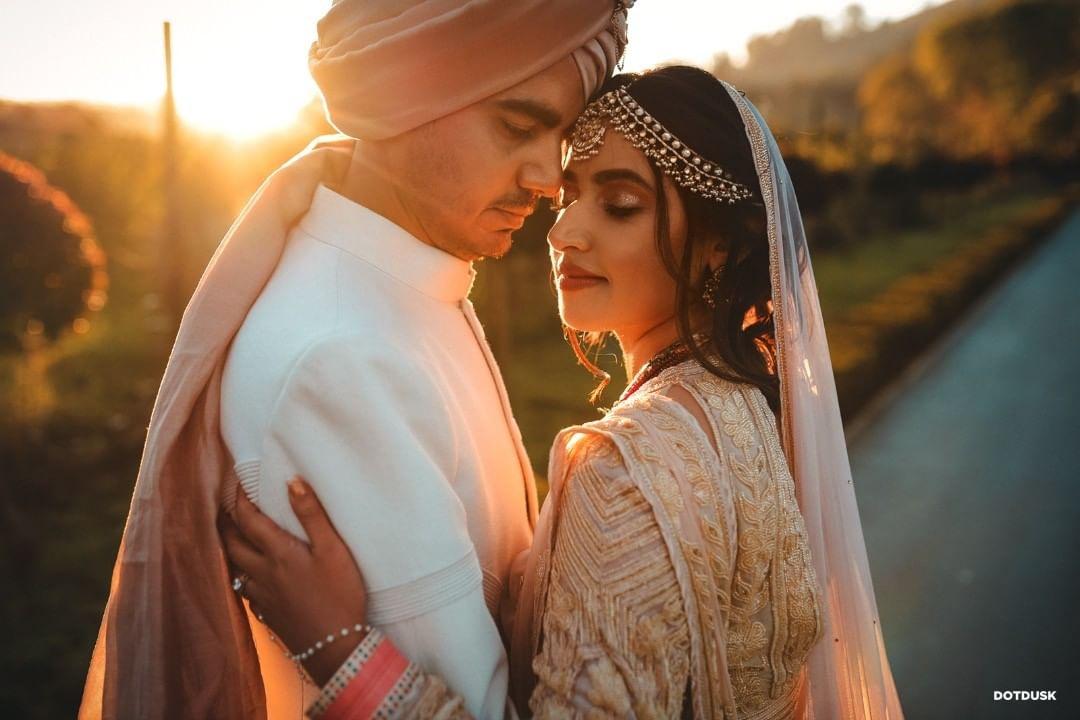 If you're keen on sporting a traditional red bridal lehenga, a great way to add a peach lehenga to your wedding collection is by wearing this outfit during your reception. A peach aesthetic is a great one for a reception ceremony. Funky silver jewellery from Dariba Kalan can look lovely with this outfit, especially if your lehenga has silver embroidery or stonework on it.
4. Designer Peach Lehengas that you need to check out for inspiration!
A). Rohit Bal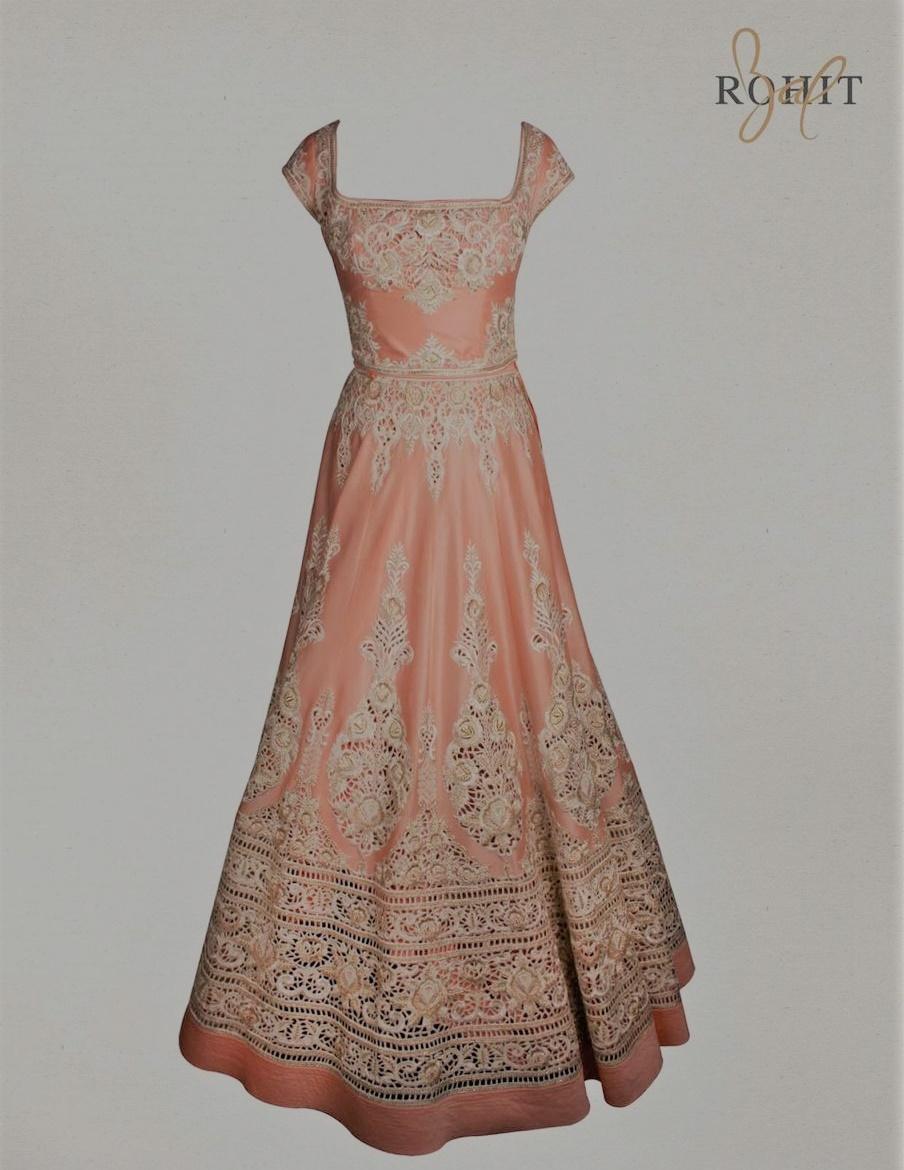 This gorgeous high-waist peach lehenga is a lovely option for your Mehndi ceremony. One of the design elements that makes this a beautiful outfit is the sharp square neckline paired with capped sleeves. The heavy embroidery work all over the garment makes it perfect for a bride. Tie your hair up in a top knot to show off this lovely neckline when you wear this.
B). Sabyasachi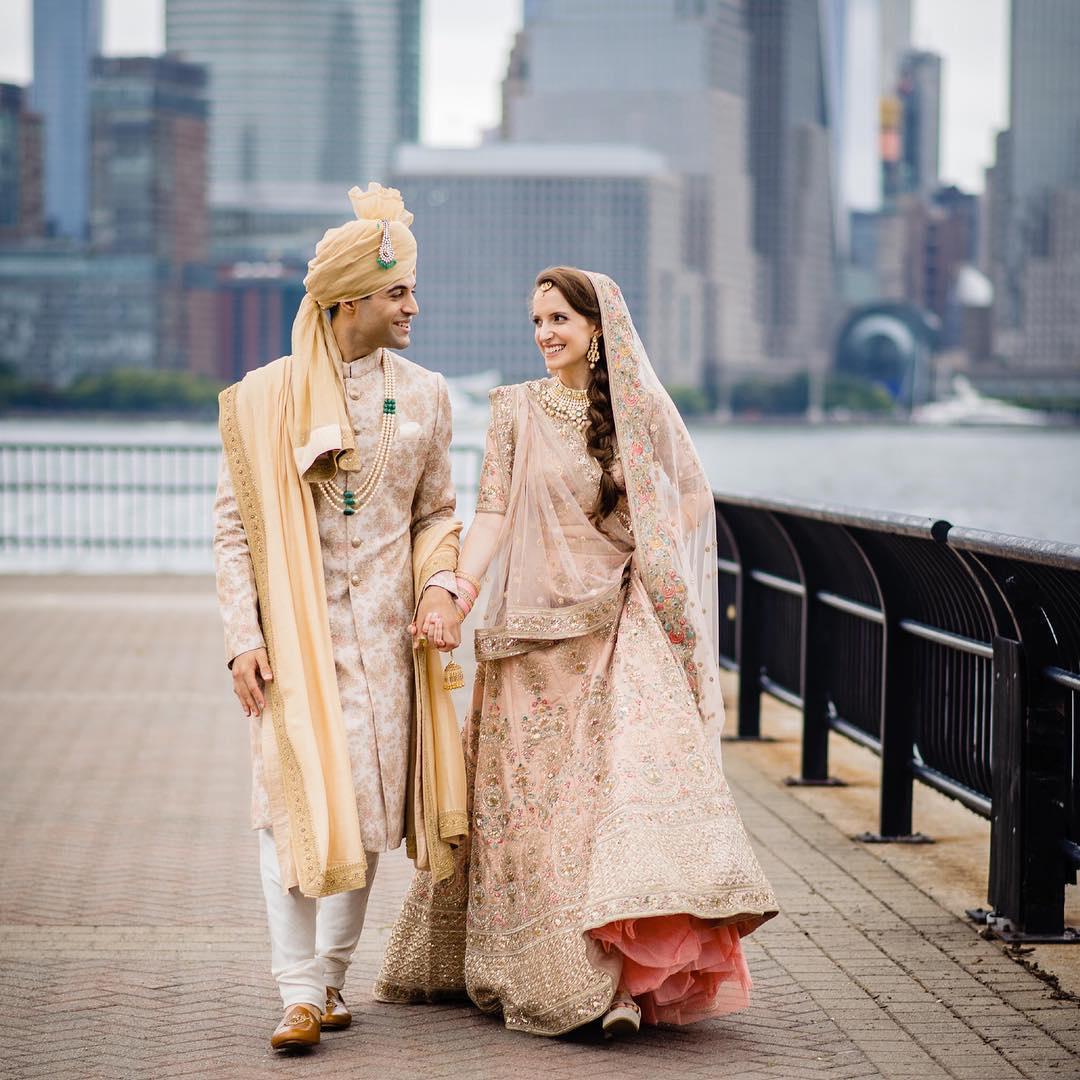 Image Courtesy: Sabyasachi
This beautiful peach lehenga by Sabyasachi is ideal for your wedding ceremony. The lehenga has a gorgeous deep peach lining that adds a lovely layer of detail to the look. Every time you'll move your feet, you'll expose this underside and this will add a lot to the overall visuals of your look. The lehenga has heavy embroidery with a tinge of green and deep peach, which also adds dimension to the garment. The ensemble is completed with a gauzy peach Dupatta with a heavy border.
C). Manish Malhotra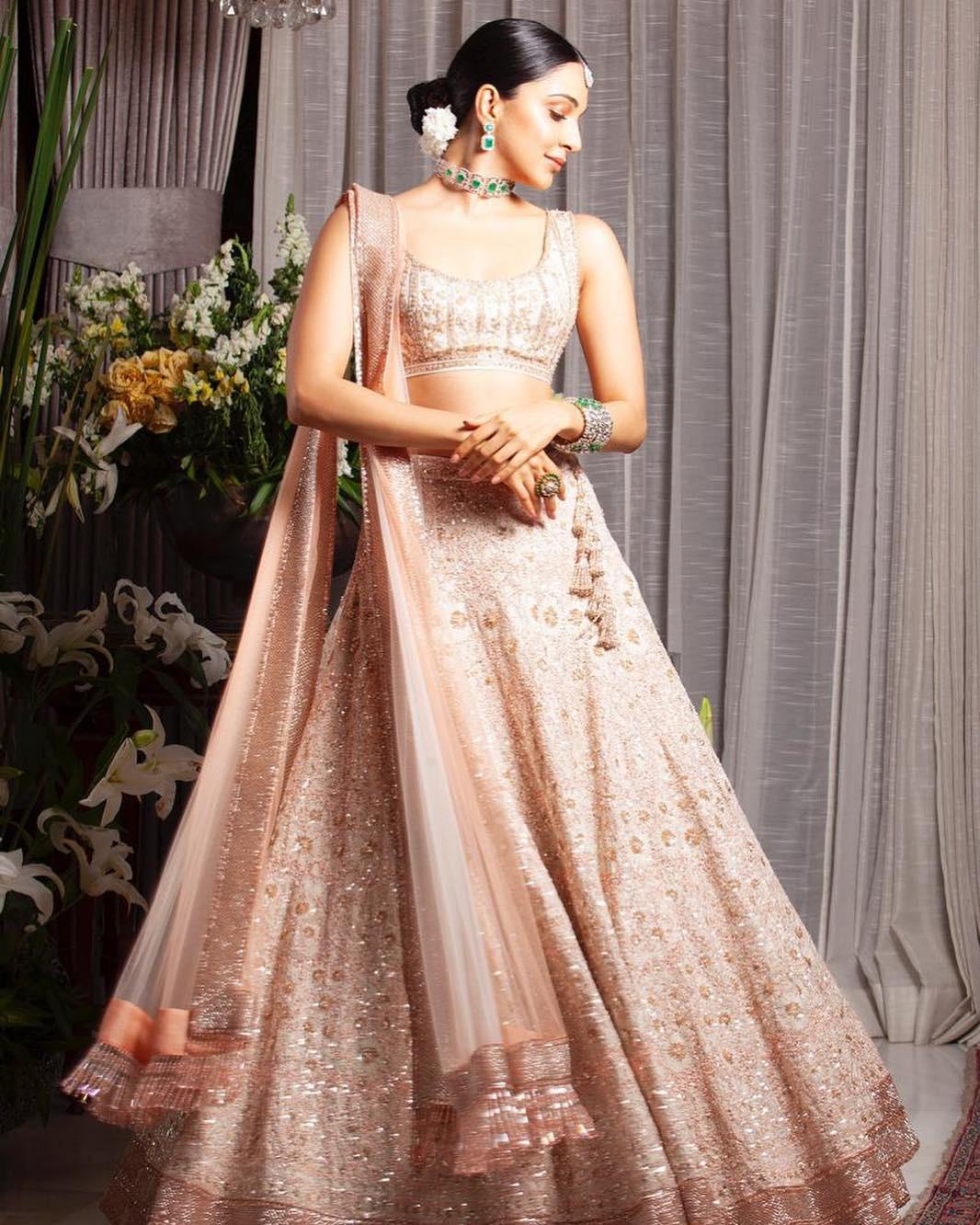 Image Courtesy: Manish Malhotra
True to his style, Manish Malhotra's peach lehenga option has lots of bling, making this outfit ideal for your jazzy Sangeet ceremony. As this is not an overtly heavy lehenga, guests can also wear the same without feeling overdressed. The thin straps of the Choli are best highlighted by putting your hair up. However, if you want a great Desi look, you can always put your hair in a fishtail braid and add accessories at the end.
D). Anita Dongre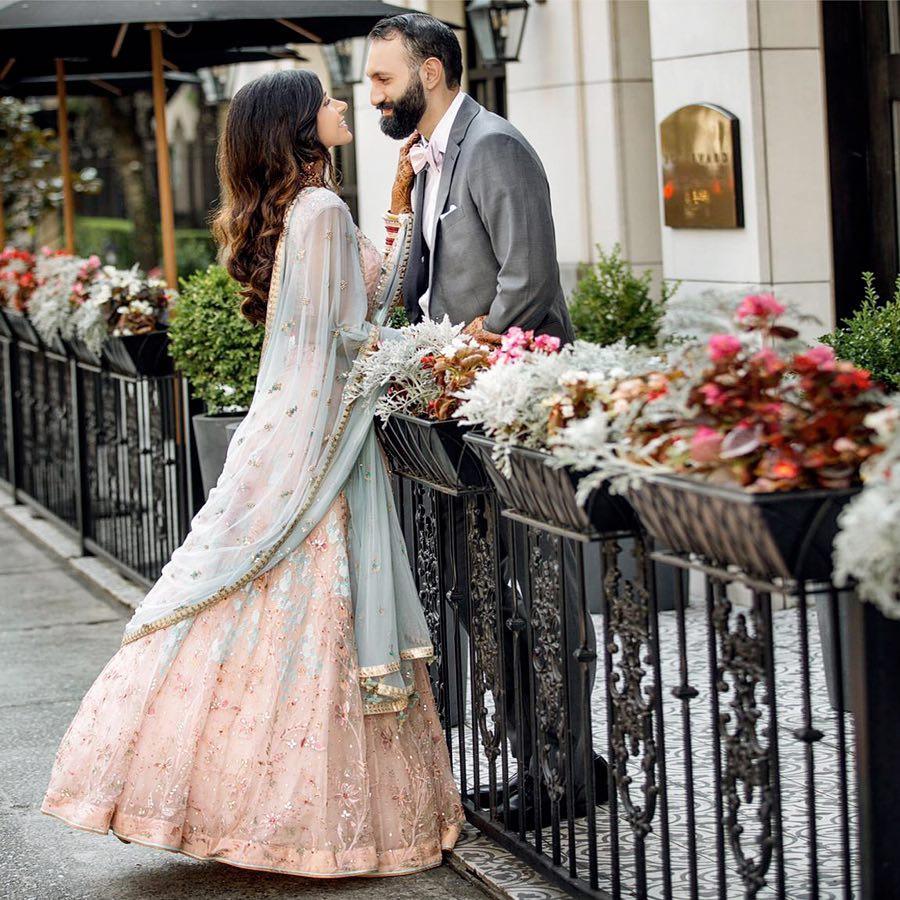 If you are looking for an option that looks super trendy, then this Anita Dongre peach lehenga with tones of pale blue is the ideal choice for you. The peach body of the garment has blue embroidery work on it, which helps the blue Dupatta of the outfit feel like an organic addition to the look. This look is more apt for guests than the bride, as brides must wear much heavier outfits on their big day. Wear this to a day function with pearl jewellery to complete the whole look beautifully!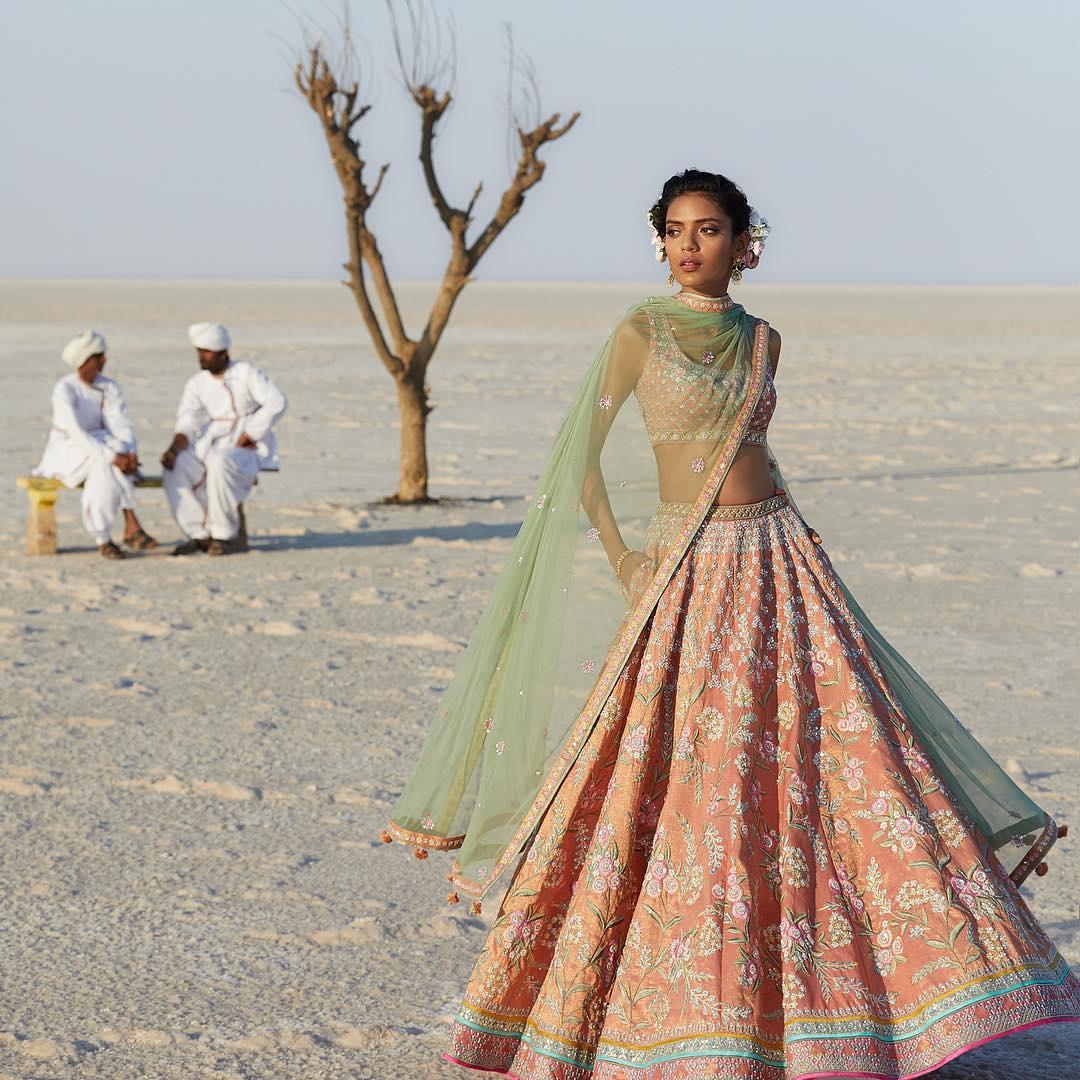 We couldn't resist adding another peach lehenga from this designer's collection, as this one exemplifies how great darker tones of peach can look during a wedding. Like its predecessor, this lehenga also has a mix-and-match look with a pistachio green gauzy Dupatta. Floral embroidery on the skirt completes the look and makes it apt for women who like a highly feminine vibe. Style this look with silver jewellery to make it cohesive.
Peach is a great colour to choose for a neutral aesthetic that looks stunning without being too in your face. If you want a similar theme throughout the wedding, choose pastel light décor to keep the vibe consistent.
Get in touch with our jewellery vendors to find the best accessories for your peach lehenga!