9 Fancy Kalire Designs Every Bride-to-be Must Show Her Bridesmaids
If you're getting married anytime soon, then you will love this! Here are some unique kalire designs for you to take inspiration from before your big day.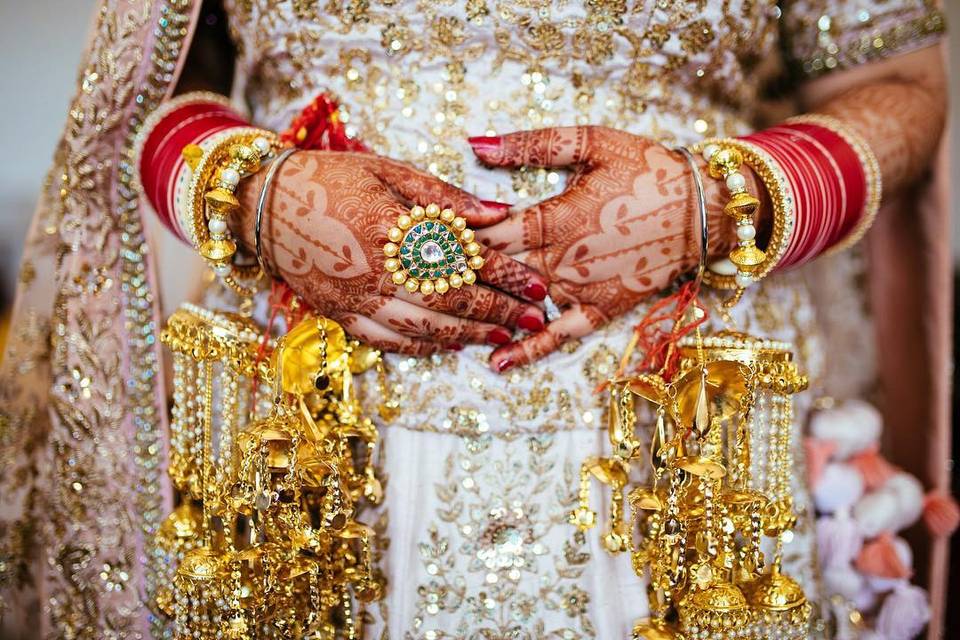 If any two things are probably most important for a Punjabi bride, they are chura and kalire. No matter how fancy and gorgeous her wedding outfit and jewellery is, it looks incomplete without a pair of beautiful kalire. Not only do they add a lot to the bride's wedding look, but they also hold a lot of significance in the Punjabi culture. Kalire is considered to bring good luck and prosperity to the bride's life, which is why these cute accessories are so vital to a bride's trousseau.
These trinkets have been around for the longest time. In the old days, they were made of dry coconut and other such bits and pieces, but with time, just like everything else, even kalire changed a lot. There are a lot of different types of kalire designs in the wedding market now. Gone are the days when brides opted for simple golden kalire. Now there are new and quirky ones like kalire with shells, charms, pom-poms and what not.
So, if you are a millennial bride who is about to enter holy matrimony and you're looking for some amazing and unique kalire designs, then we have got you covered. Check out these kalire designs that we saw on real brides recently, and take some inspiration for your wedding look! Here goes:
Kalire with shells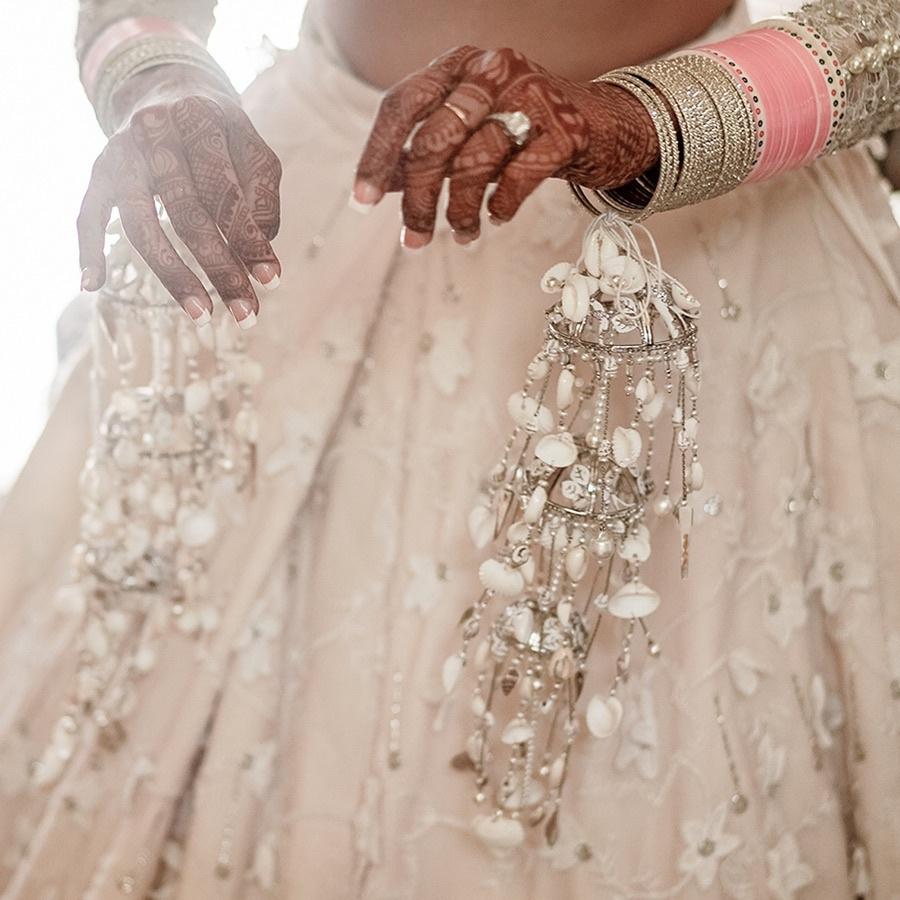 Oh yes, this is what we meant when we said unique kalire designs! Who said that kalire have to be golden in colour? This gorgeous bride who went for a unique wedding outfit also chose very different kalire for herself! Since she had a beach wedding (We know she did… we saw pictures!) she decided to stick to that theme and wore pretty kalire with shells. Now that is quirky and yet thoughtful!
Pom-pom kalire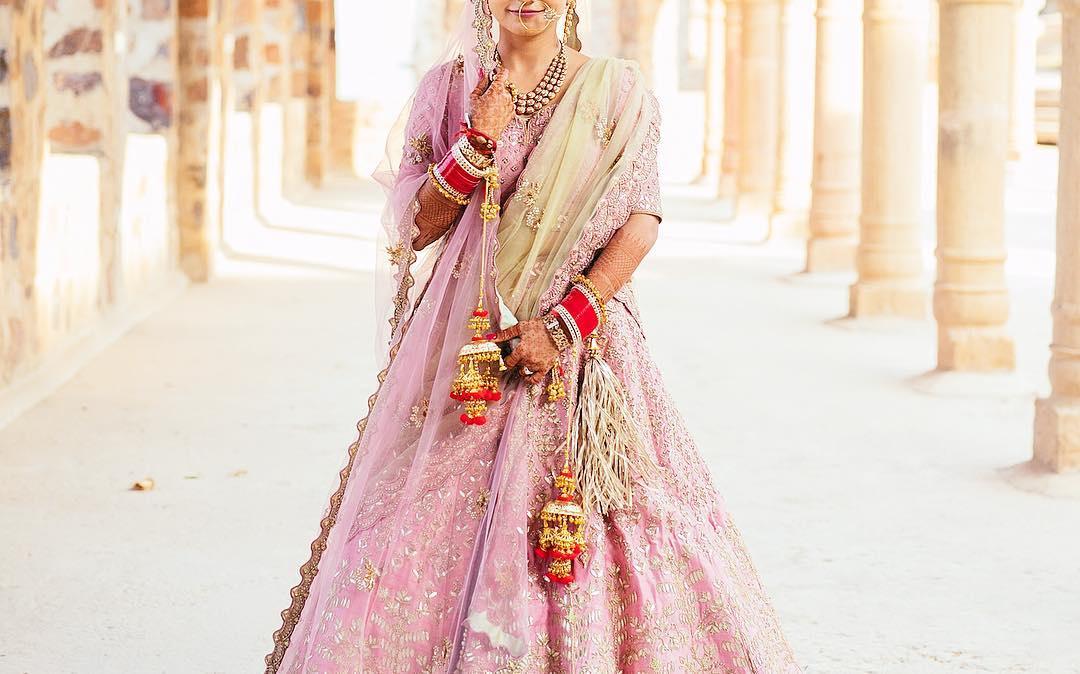 These tiny adornments first made their presence felt in bridal outfits, especially the ones for Mehndi and Haldi, then they made their way into the jewellery arena and finally to kalire. But, we're not complaining because look how pretty! Pom-pom kalire is one of the many things that are just right for you if you have a bubbly, chirpy and quirky personality!
Floral goodness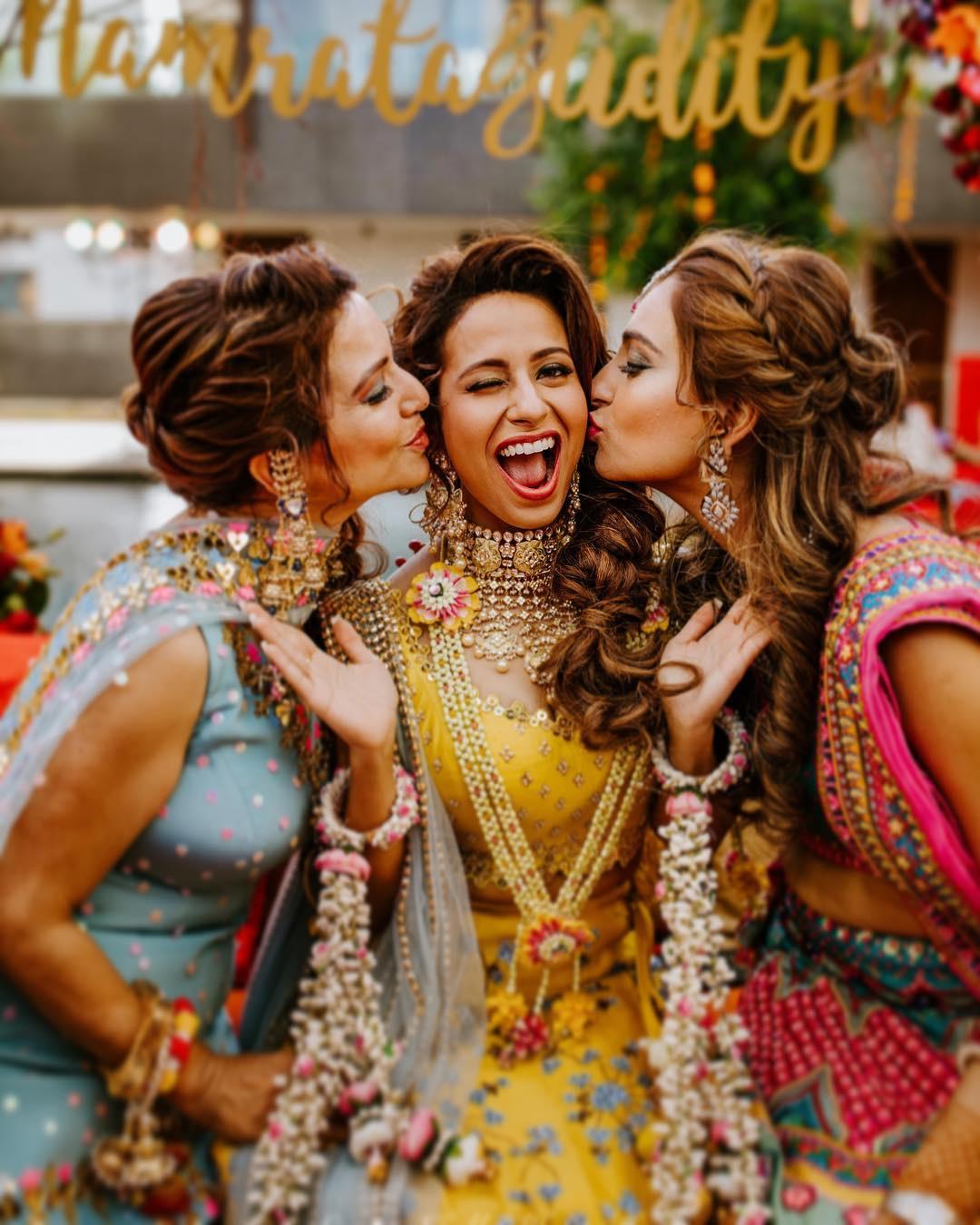 Who doesn't like flowers, we mean! They are a staple in every bride's looks and it makes perfect sense to add them to the kalire also! And by that, we mean kalire made of real flowers. So beautiful, aren't they!
Charm 'em with prettiness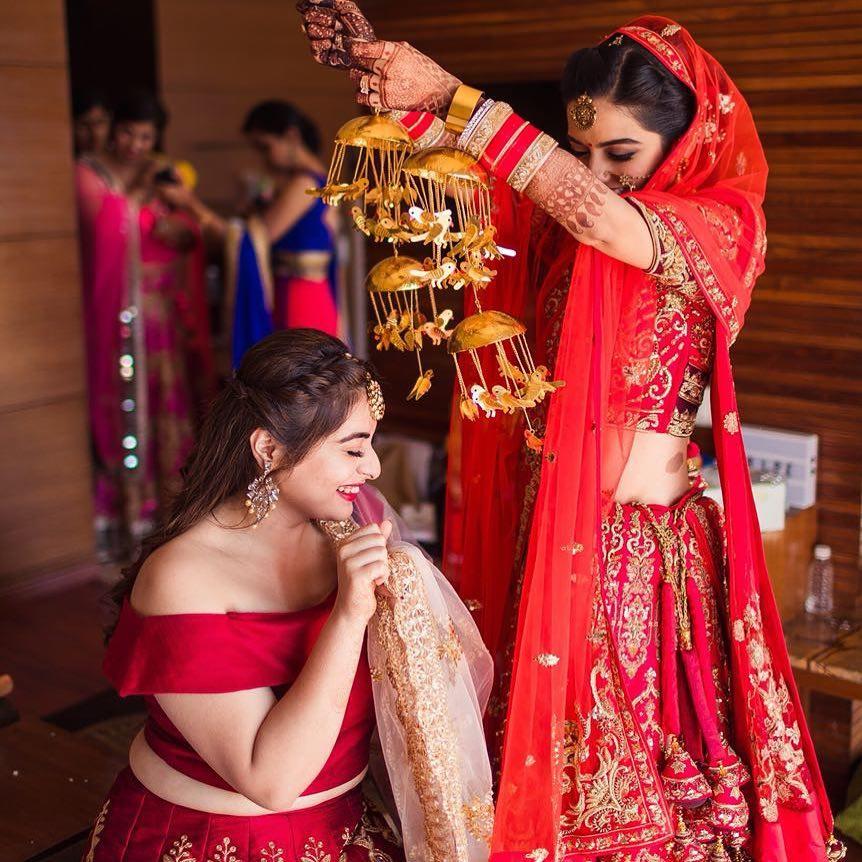 Image Courtesy: Mrinalini Chandra
Charms are the latest addition to the millennial bride's trousseau. Brides these days are adding charms to their wedding outfit, to their groom's outfit, to their jewellery and even footwear. Basically something important to them or their love story. This bride wore personalised kalire with parrot charms and we were stumped!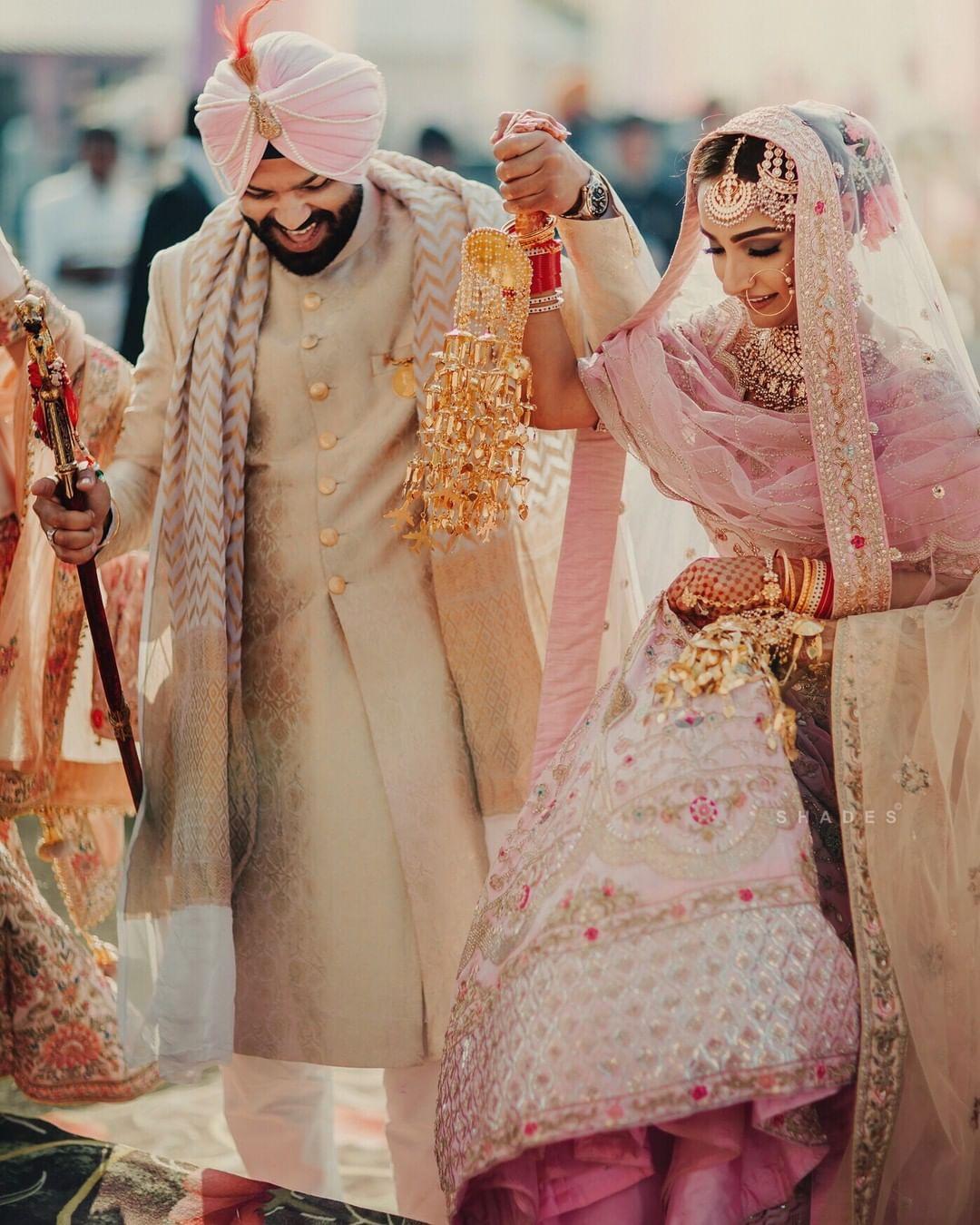 Image Courtesy: Shades Photography
Here's another picture of a gorgeous pilot bride, who met her pilot husband because of her profession and decided to add tiny aeroplane charms to her kalire. Now that is creativity at its best!
Pearly all the way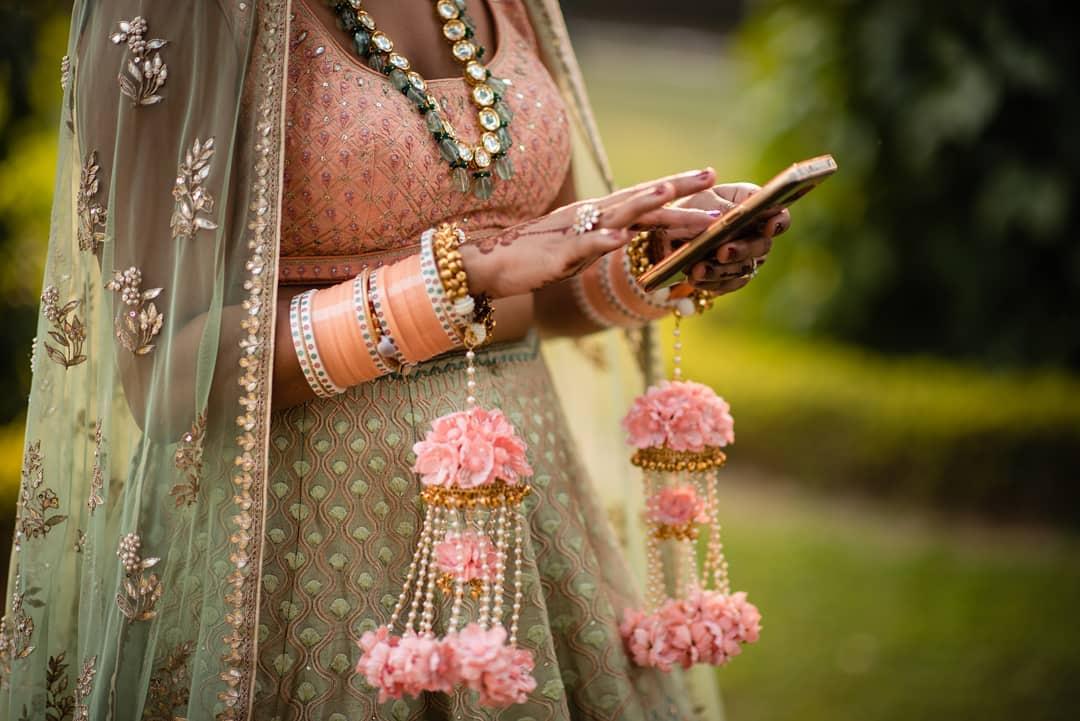 Delicate pearl chains are no longer restricted to Maangtikas and Naths, you know! Brides are also opting for simple and delicate kalire with pearly chains like these to accentuate their look to the next level. And we have to say it's working!
Tassels anyone?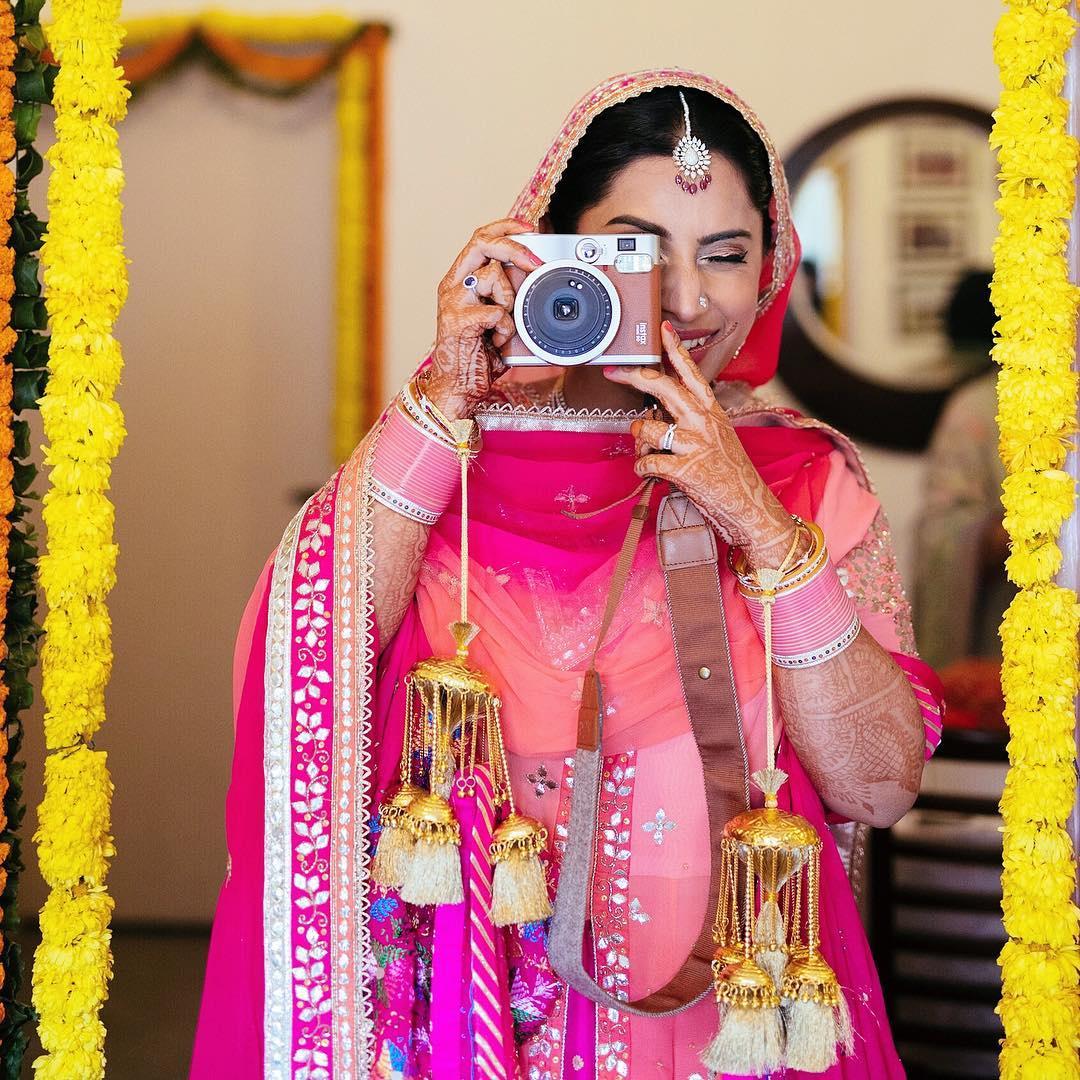 Tassels are that accessory which can brighten up even the most boring looks, and kalire are already pretty so you can imagine how gorgeous they look when put together. Well, you don't really have to imagine. You can just look at these stunners in the picture here!
Sweet music of love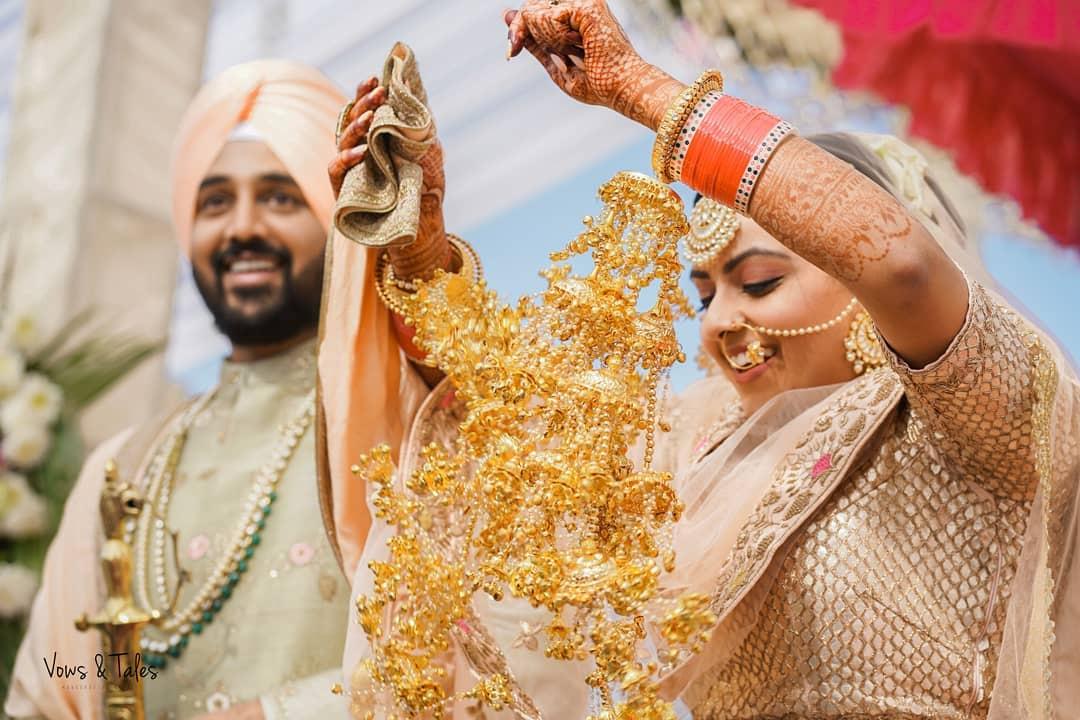 We know what you are thinking. Ghungroos have been around for the longest time so there really isn't anything new about them! But hey, how many times have you seen these tiny sources of sweet music paired with kalire?! Not very often, right? Well, they look gorgeous!
Simple and sweet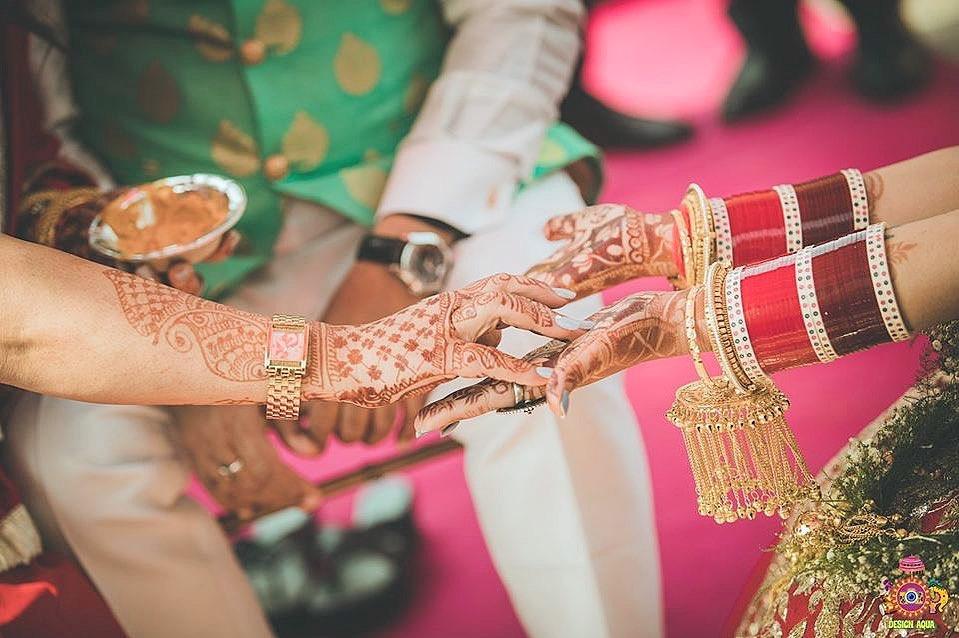 If you are a bride who doesn't like to go OTT with things then this is just the kalire design for you. They are simple, sweet and still solve the purpose of making the bride look pretty and giving her luck for her married life. So yay!
We absolutely love these amazingly pretty kalire designs. These trinkets have the power to make every girl wish she was getting married, even if she's already married! That's the beauty of kalire after all! We hope you found some inspiration for your wedding look from this list we collated!
Which kalire design are you choosing for your big day? Tag your bridesmaids to let them know!