10 Stunning Designs You Can Find for Bridal Kalire Online Without Burning a Hole in Your Pocket
Looking for Kalire online, to match the traditional bridal accessory with your overall bridal look and outfit? After a look into different Kalire designs, we talk about the places where you may find them.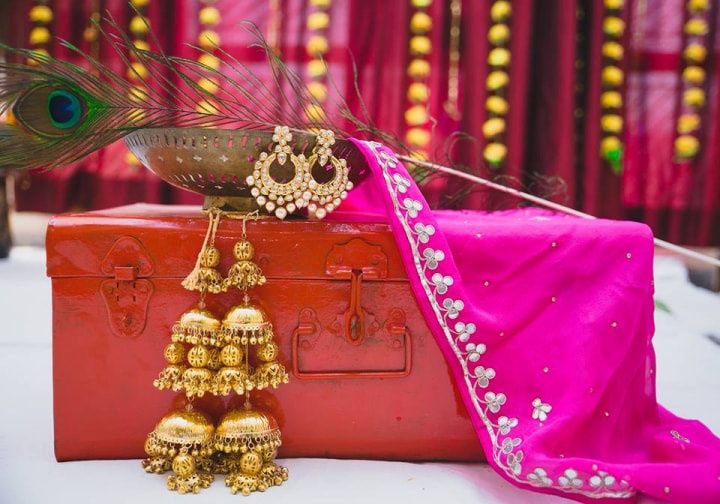 One of the most emotionally-laden moments in the hours up to a bride-to-be's wedding ceremony is the Haldi ceremony, especially donning the bridal Chura and Kalire. At a time when the ladies are striving to customise their entire bridal look, why should these items be left behind? We talk about places where you may buy Kalire online and in accordance with your style, outfit or fashion statement.
The Bridal Kalire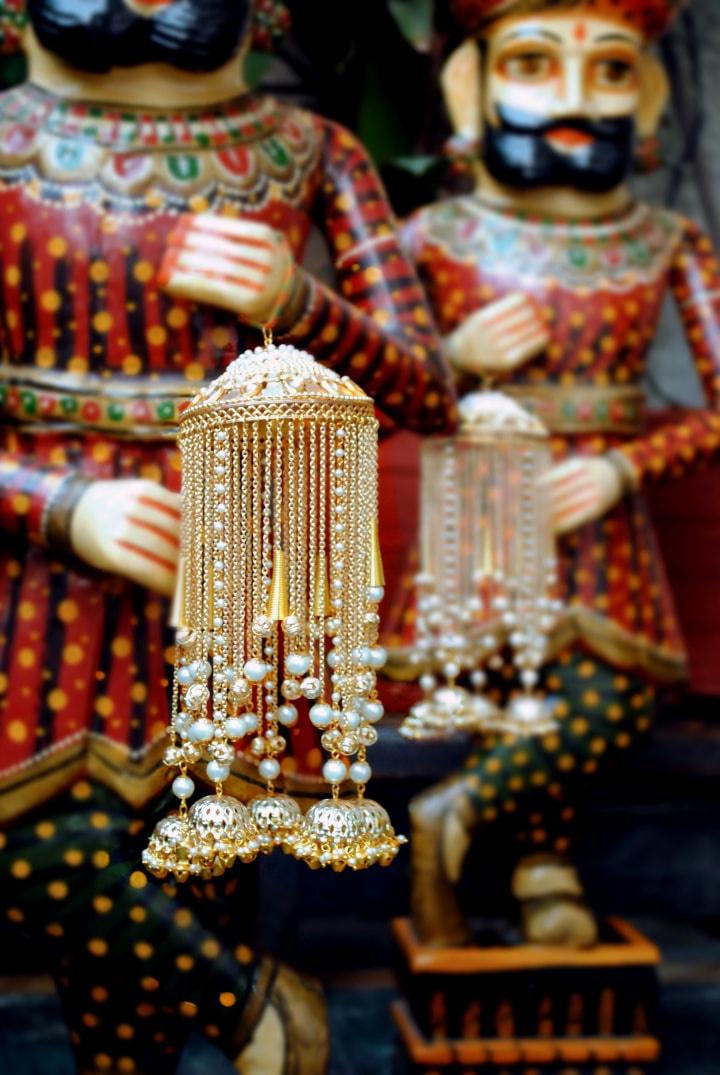 Kalire are beautiful bridal accessories which are tied to a bride's Chura. Ideally, the Kalire are supposed to be a gift from a bride's maternal relatives. These come as blessings from one's maternal loved ones and wishes that her home and her life remain a bed of roses.
So, when they went about looking for the perfect Kalire designs for the bride, these cousins, uncles and aunts either collaborated or bought different pieces, often from the same places where they picked up the Chura sets.
In 2018, things are a little different. If you're a bride-to-be, you're lucky as you can buy the perfect pair of Kalire online, with just a click!
Kalire: Traditions and Importance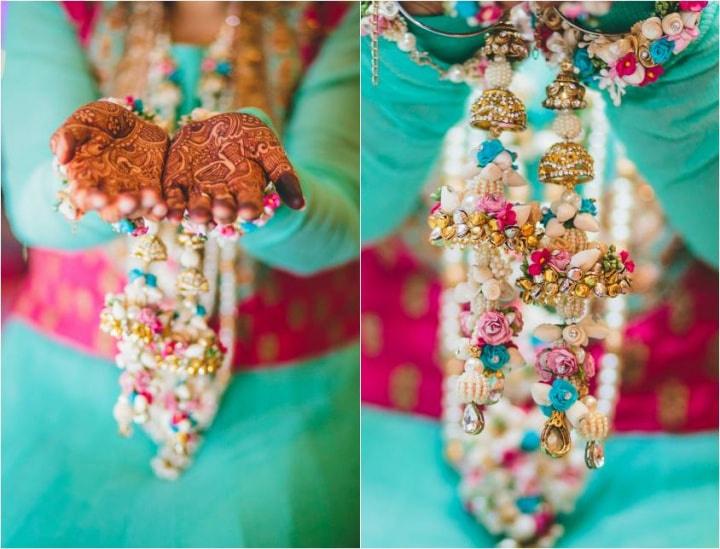 According to Punjabi traditions, the Kalire were earlier made of dried coconuts, Makhanas (lotus seeds) and nuts; but the Gen-next brides prefer customised Kalire, that complements their bridal outfit.
A set of Kalire ideally signifies prosperity and carry good wishes of the bride's family for her new journey. Most Gen-next brides (including me) hung those Kalire in their new home after their wedding. The Kalire will always remind you of the blessings you received when you left your parents' house to start a new life.
Kalire pairs are no less than an ornament, meant to complete a bride's wedding look. Another ritual that is associated with Kalire is when the bride shakes her Kalire over her unmarried friends' and sisters' heads. If by chance, any part of Kalire falls on someone's head, it is assumed that she would be the next one to get married.
Types of Kalire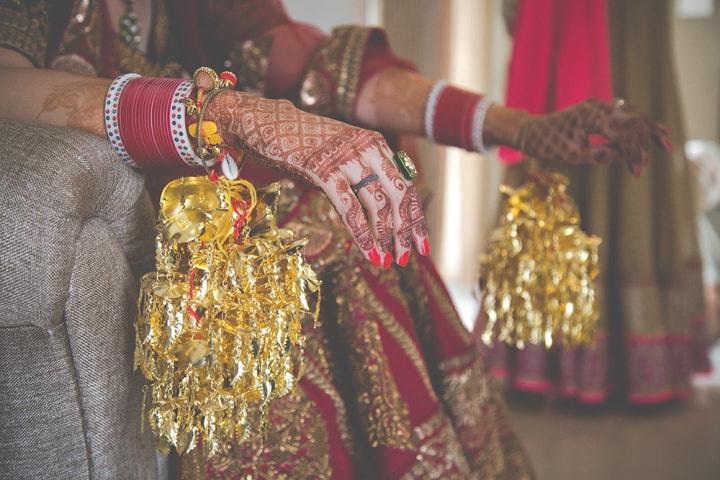 We've compiled a list of different types of Kalire (alongside Kalire designs) that are available online and in stores.
1. Traditional Dried Coconut Kalire
These traditional dry coconut and lotus seed (foxnut, also known as Makhane) Kalire are perfect for the bride who wants to stay true to her roots. You can bring up the coconut, add colourful beads matching to your outfit and can personalise these Kalire according to your whims and fancies.
2. Floral Kalire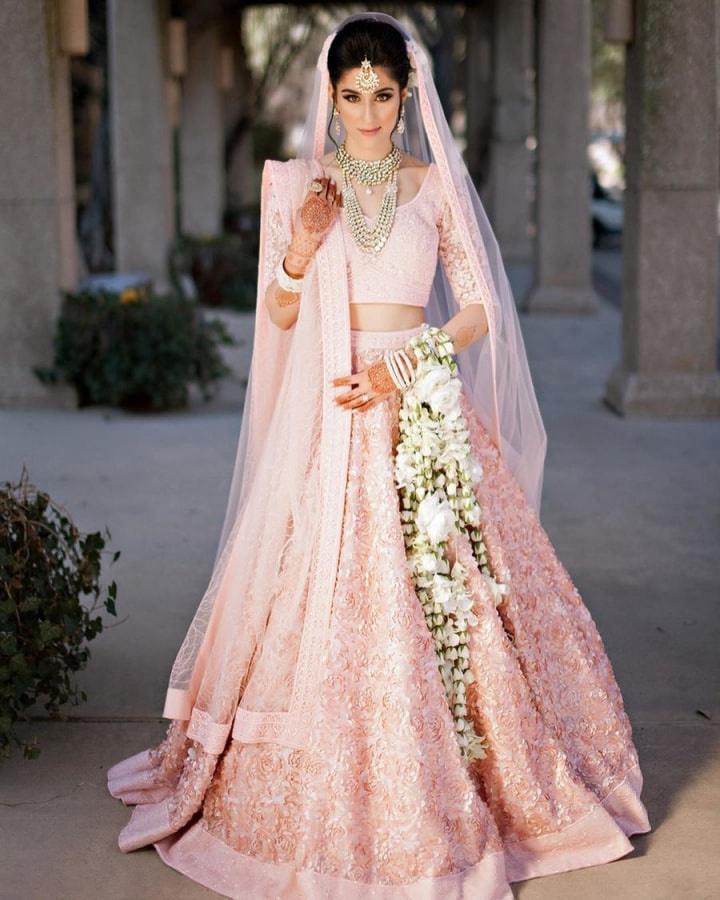 (Photo courtesy: Ivy Weddings)
Just like floral jewellery has been a hit with brides, floral Kalire are the new kid on the block. Brides these days have started opting for floral Kalire as they aren't heavy in weight and add a hint of colour to our outfit if you're wearing a simple gold or pastel shade of Bridal Lehenga. Floral jewellery is also a good choice for Mehndi jewellery.
3. Simple, Gold Kalire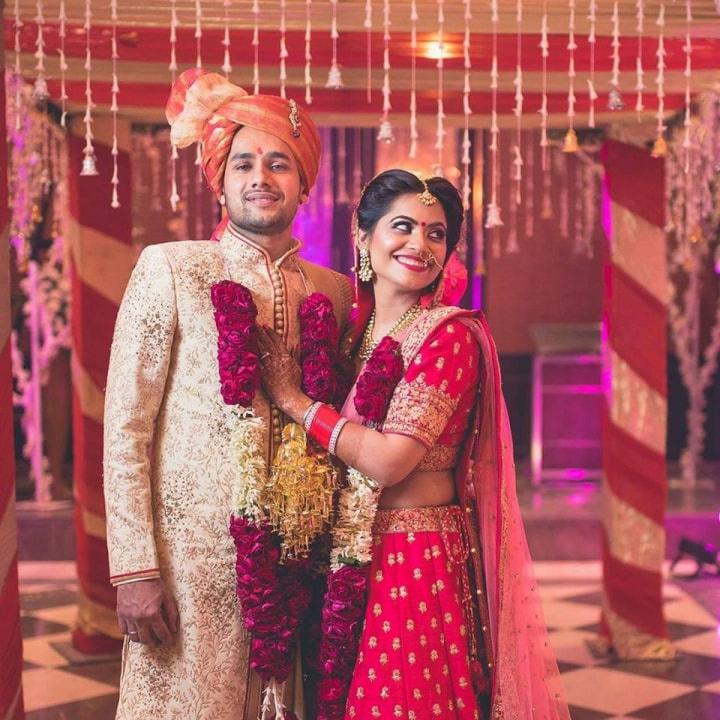 Even though new designs and tricks have bombarded the Kalire market, some brides still prefer the classic gold Kalire. They have their own charm, which is hard to ignore.
4. Golden Kalire with pearl embellishments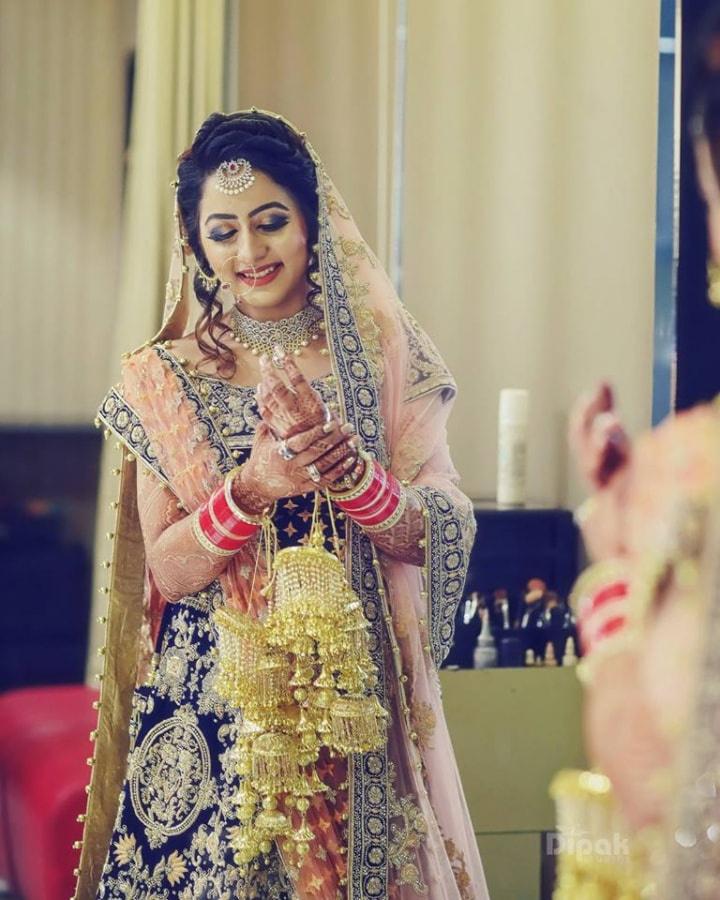 Admire this gorgeous bride flaunting golden Kalire with pearl string embellishment, adding the right amount of character to her bridal outfit.
5. Kalire with red stones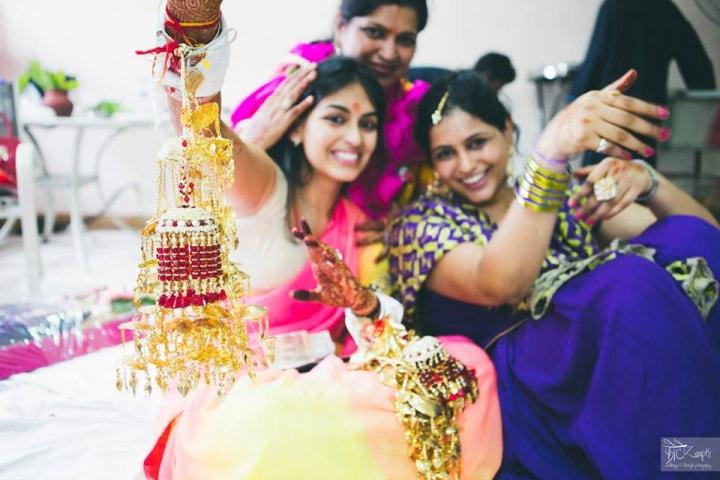 These brides are adorning golden Kalire that has zircon embellishments along with red stones to compliment their bridal outfits. Red is considered a bridal colour and adding a hint of that colour to the Kalire makes it a perfect bridal accessory. You can buy similar Kalire from Lucky Jewellery. 
6. Thread Kalire (Pom-poms, thread braids) matching to the outfit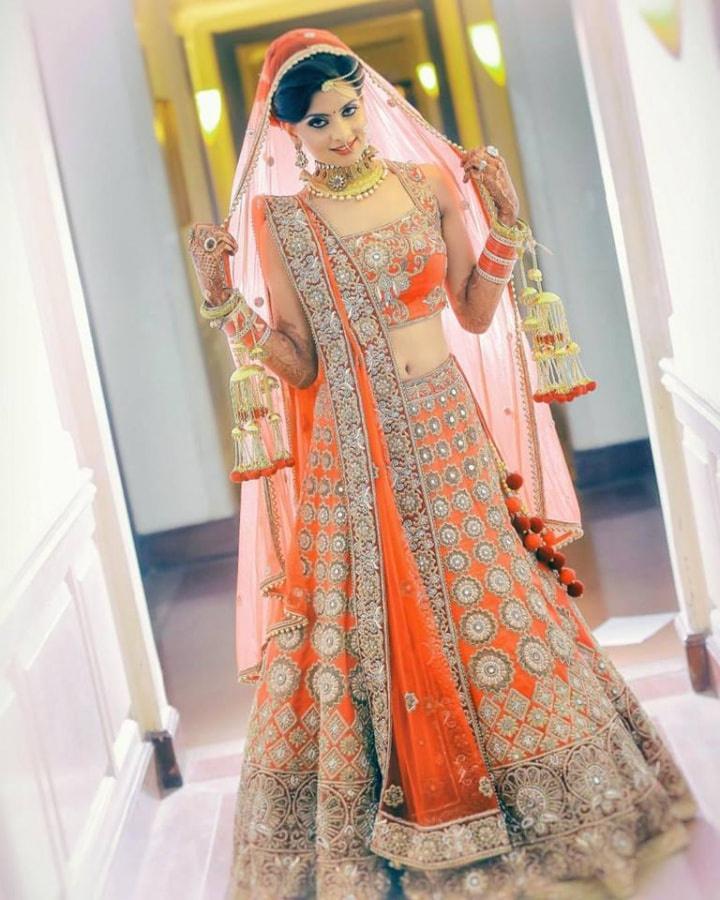 This bride is wearing Pom Pom Kalire that are matching to her outfit. You can contact any local jewellery shop vendor and ask them to customise it for you by adding matching thread pom poms to your wedding.
7. Three Tier Gold Kalire with Ghunghroo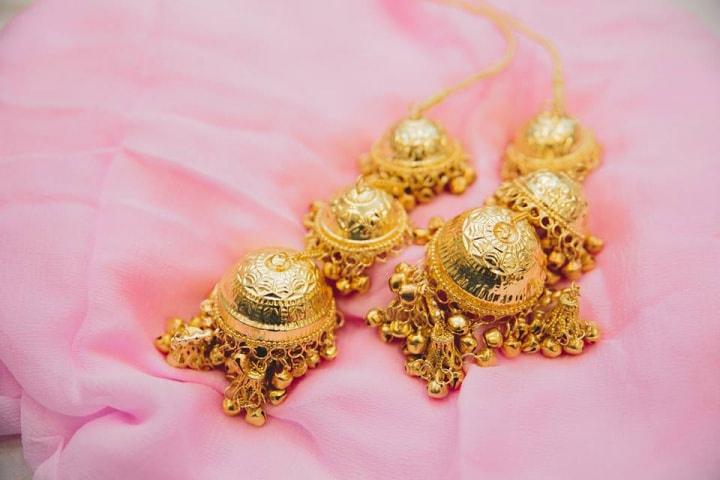 Check these simple three-tiered golden Kalire which have small Ghunghroos attached to them. These Kalire add a sweet noise and you know when the bride's walking by.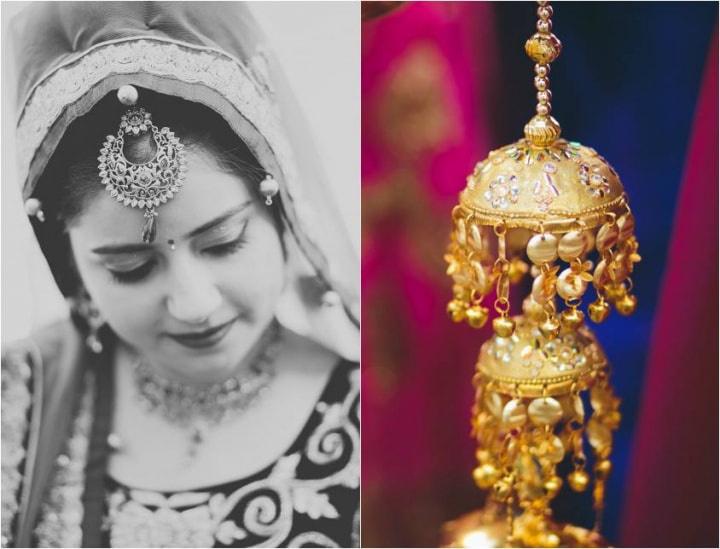 8. Silver Kalire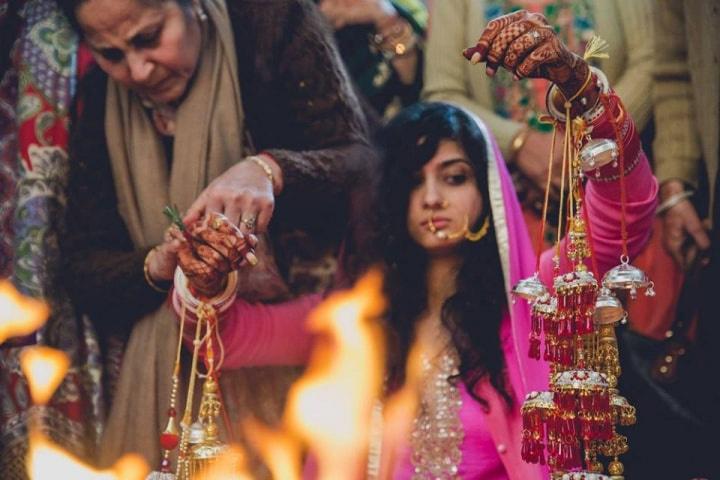 Honestly, silver Kalire looks stunning. If you decide to wear a light pastel shade lehenga for your wedding, silver Kalire can add the right drama to your outfit.
9. Chandelier Kalire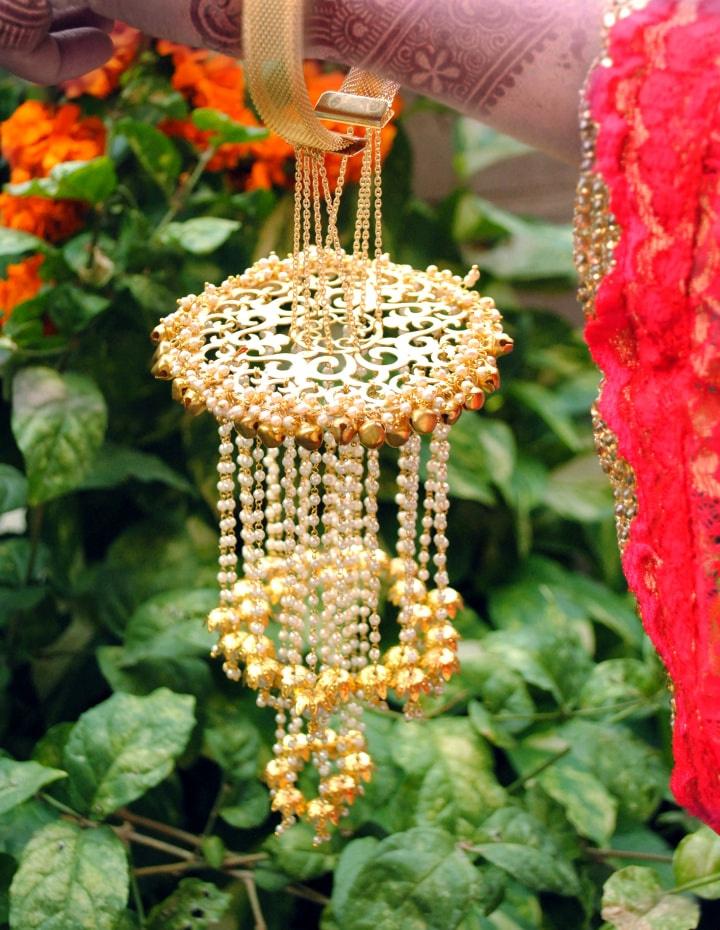 Try something different by wearing these exquisite and gorgeous Kalire. The loops of pearls make it appear like a chandelier. You can buy a similar set of Kalire designs from Dilan Jewels.
10. Designer Kalire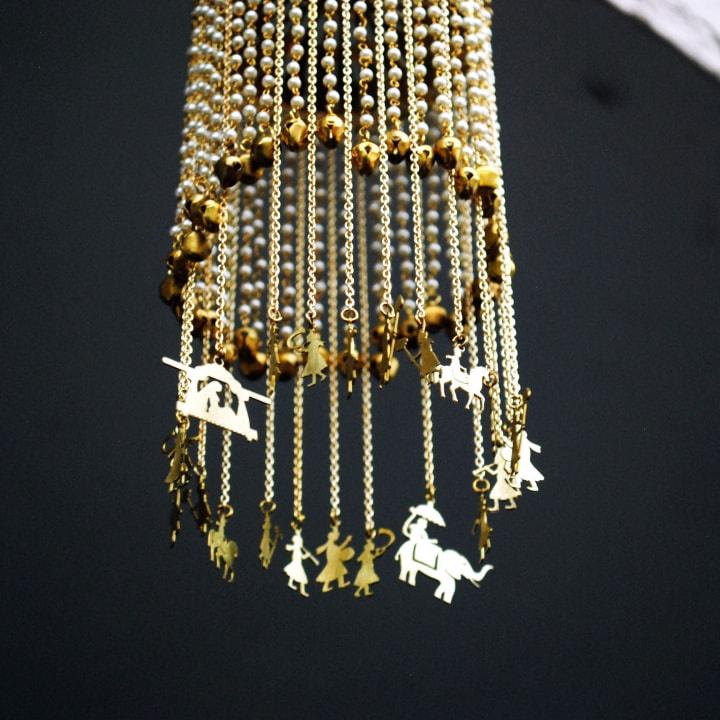 Gen-next brides these days are incorporating all kinds of quirky thing hangings from their Kalire. If you wish to customize your Kalire, you can get in touch with designers like Mrinalini Chandra or Ra Abta and shop your favourite Kalire online.
We sincerely hope you are now clear on the kind of Kalire you wish to wear on your wedding day. It's also very easy to order Kalire online with just a click of a button.
Let us know about your bridal Kalire designs in the comments below.