The Ultimate Buying Guide for Bridal Accessories and Wedding Earrings That Amp up Your D-Day Look
The possibilities are endless when it comes to wedding earrings and accessories. Read on to know more!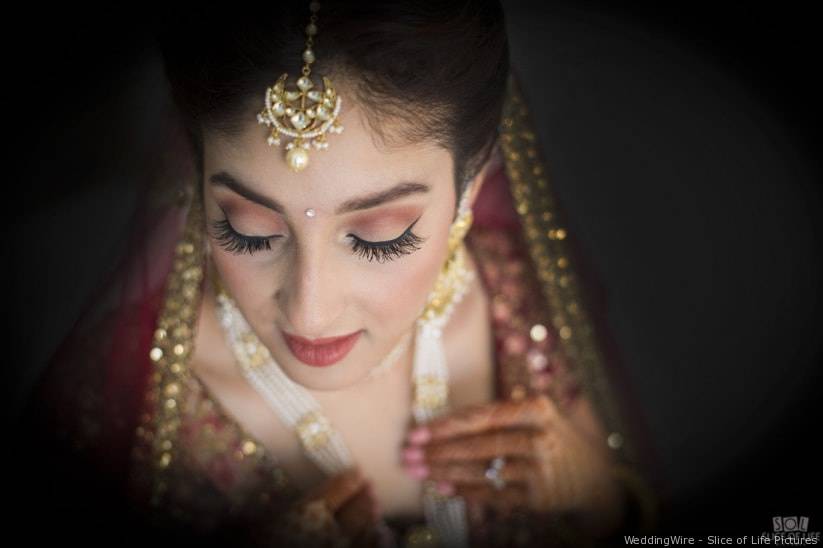 To shine in all your wedding outfits, all you need is to play around a little with fun, quirky and elegant accessories and statement jewellery. With gorgeous wedding earrings, you'll be able to stand out with your unique sense of style and let your personality be a major part of your look. Feel free to get experimental with wedding earrings and allow your outfits, statement necklaces and stunning wedding earrings to do the talking. Here's a useful guide to help you find some inspiration!
1. Mix and match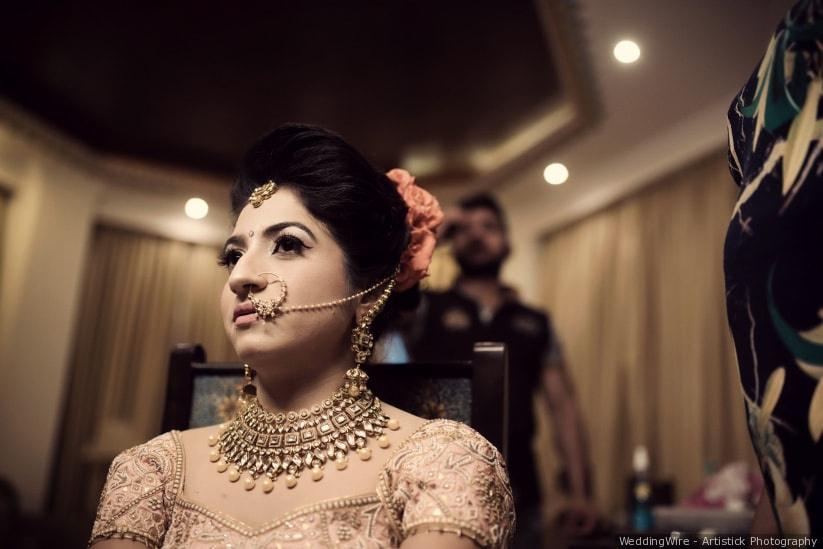 To really make the most of the huge number of options you have at your disposal, try to keep an open mind and visit several boutiques and jewellery shops for the perfect pair. One of the best parts about getting to plan your own wedding style is you get to pick and choose wedding earrings for different ceremonies. While you can rock a Passa, dreamy bridal earrings, a gorgeous traditional necklace, your wedding ring, a nose ring, bangles and more with your lehenga during the Pheras and the main wedding ceremonies, you can opt for an understated look for the reception with rhinestone or beautiful droplets earrings or even pearls. Remember to look at several options and possibilities to zero down on the best ones!
2. Carry your outfits with you
If you can make it happen, take your outfits with you as you go hunting for accessories to allow yourself the best chance to find out what you look like once you've worn a promising pair of bridal earrings. You won't need to visualise the look every time you pick up something attractive if you have the outfit at your disposal. If this isn't convenient, it's a good idea to take pictures of the outfits with you. This will let you easily compare different looks and styles while choosing a gorgeous pair of wedding earrings or a heartbreakingly beautiful Maang Tikka set.
3. Browse around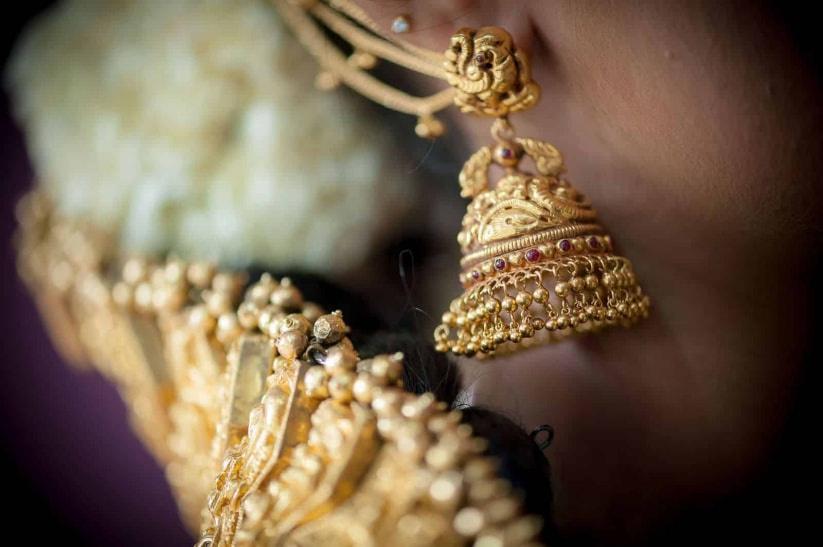 The internet is your best friend when it comes to getting the basics of your research right. Refer to popular style portals and fashion magazines for ideas on what you can do with your accessories and wedding earrings, the best bargains, photos of real brides and their styling tricks, major wedding style trends and more. Ask your friends for help and advice. It's highly likely that someone will be able to tell you about a fantastic hidden gem in your city that has the best collection of bridal earrings, nose pins, Maang Tikka sets, necklaces, traditional jewellery sets and more. Asking your bride tribe for help and trusting references will really help you find some unforgettable deals!
4. Know thyself
You know and understand yourself and sense of style better than anyone else around you. Keep in mind all the little things like your face shape, your comfort level, those personal style goals and more as you hunt around for accessories. Remember that even if you think a pair of wedding earrings are lovely but can't imagine getting through the day wearing them, it's okay to look for a different option that's more suitable for you. Don't compromise comfort for style and strike a healthy balance between the two for the best results. Take photos of yourself as you experiment with different accessories to get a better idea of what looks absolutely amazing on you.
5. Turn to the experts for help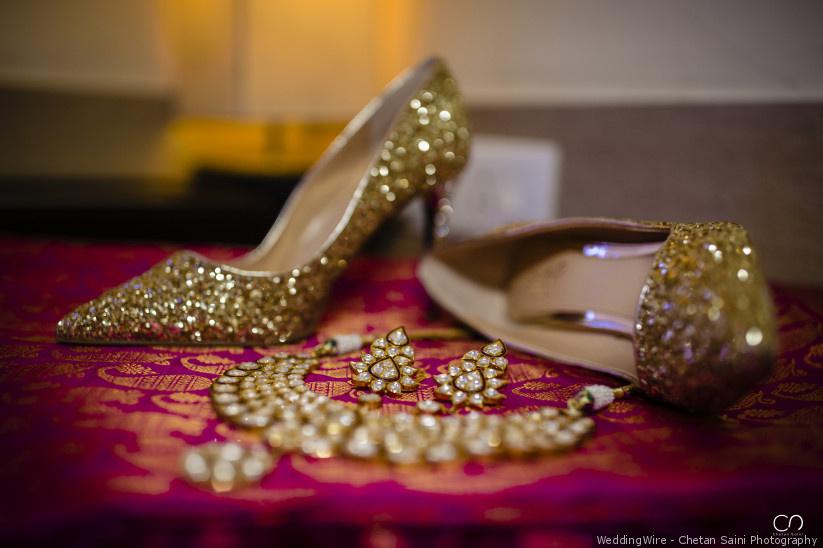 If your budget is flexible, feel free to get some professional help and advice. Roping in a stylist will make life easier if you're too confused about all the options and don't know what will work effortlessly with your different outfits. A stylist is trained to handle such situations and will have a long list of ideas for you to try, giving you a chance to find a beautiful pair of bridal earrings and help you out with all your outfit and jewellery ideas.
6. Keep the checklist handy
When heading out for bridal shopping, along with a clear idea of what designs you are looking for, also keep a checklist of items on you. At times, you can get tired shopping for so many hours and lose track of the things you set out to buy. To avoid such a scenario where you have to make another round to the same market, a checklist would surely prove useful. Keep it online so that forgetting to carry it is not an option. Working with it will also become easier since we always have our phones around.
7. Undertone check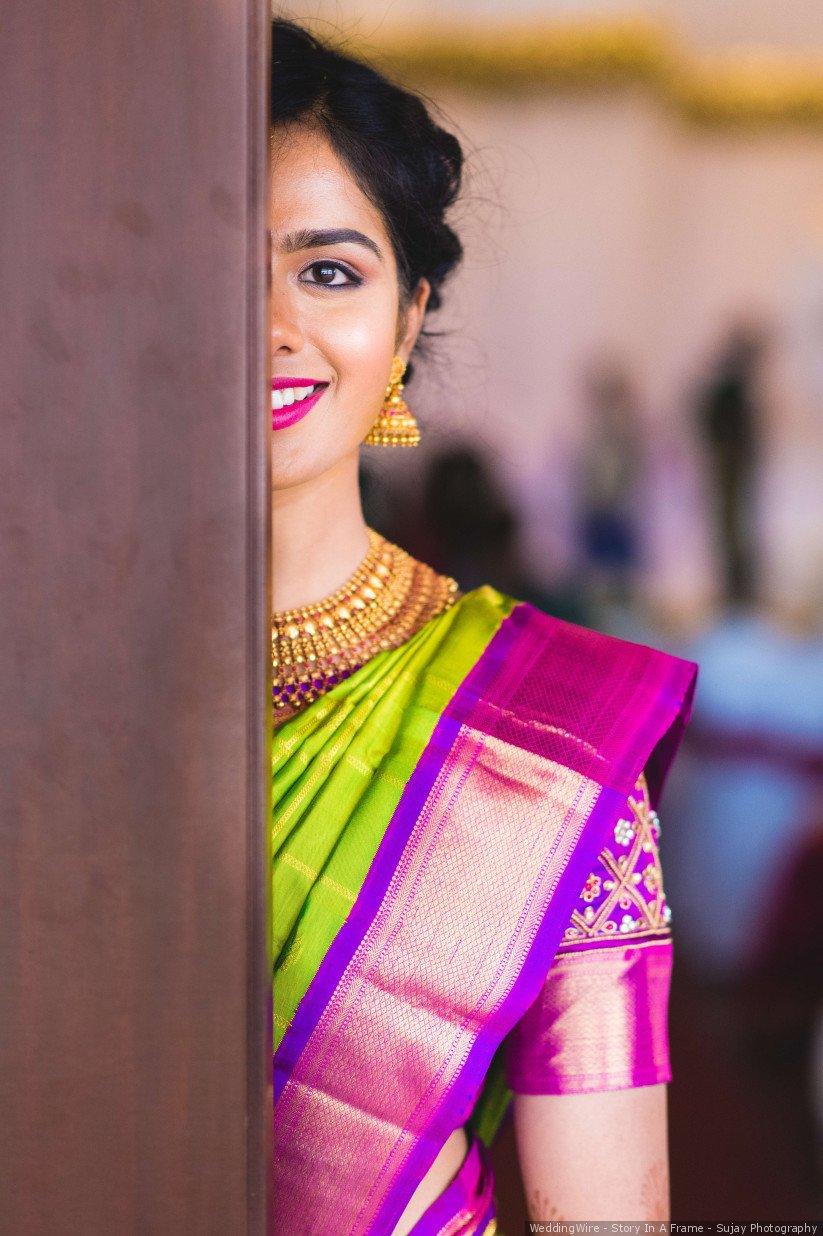 The undertone of your skin plays an understated but major role in making bridal accessories look stunning on you. People with a cool undertone can flaunt silver jewellery very well, while gold jewellery looks spectacular on people with a warm undertone. If you're blessed with a mixed undertone, you don't need to worry about it at all. If you're a bride with a cool undertone to your skin, you can opt for white gold or green gold to make a statement. Rose gold jewellery will easily suit any warm-undertoned bride. So take your pick accordingly and look divine!
Your wedding is a beautiful affair and a fantastic chance for you to rock a stunning pair of wedding earrings with a traditional Passa and that delicate, glittering nose pin you've always to try on. Enjoy the opportunity to go crazy with all the looks you've always wanted to experiment with!
Share your ideas with us in the comments below.