Designer Abhinav Mishra Reveals Bridal Wear Trends For This Monsoon Season
Is 2021 the year you have planned to finally tie the knot with your forever? If yes, then here are some of the gorgeous picks from Abhinav Mishra's collection-Mastana- A Monsoon Curation for your wedding look book!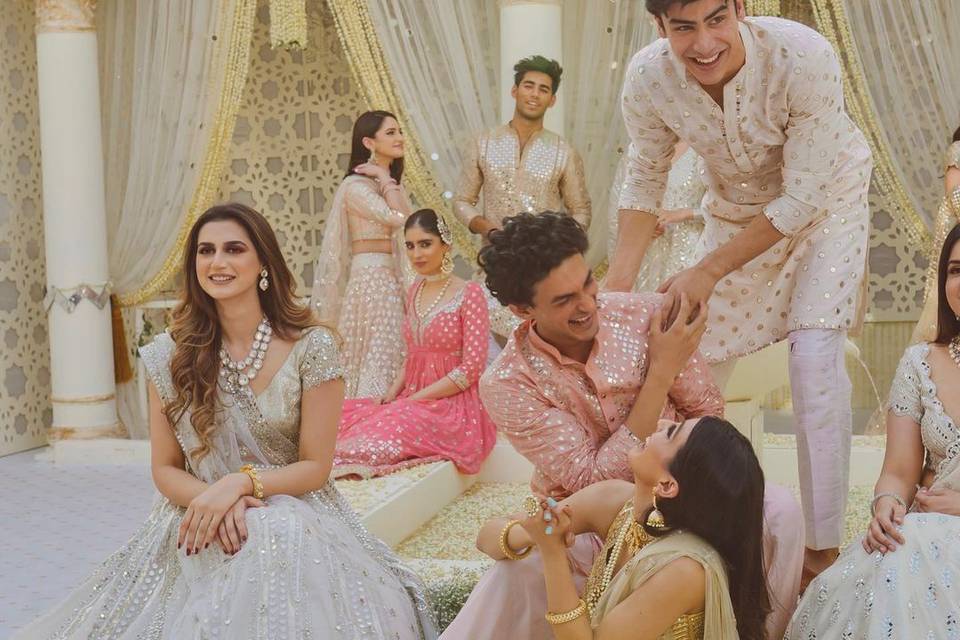 Known for his sartorial taste, refined sense, and contemporary sensibilities, Abhinav Mishra has recently launched his new monsoon collection – Mastana- A Monsoon Curation for your wedding look book. With this collection, he has created trendsetting, dreamy, and surreal designs which are lively and playful. Further, through his curation he has exhibited a wedding ceremony where every guest has his or her own delightful individuality. Abhinav has envisioned and then created the most fantastic finery of sartorial choices for everyone in the family. With this Monsoon collection, the ace designer wants everyone in the couple's family to feel the pulsating energy of what it means to fall in love.
Through these unique outfits that are in brighter yet dreamy colours, an outfit full of shimmery embellishments, Abhinav Mishra's monsoon collection brings the essence of true love.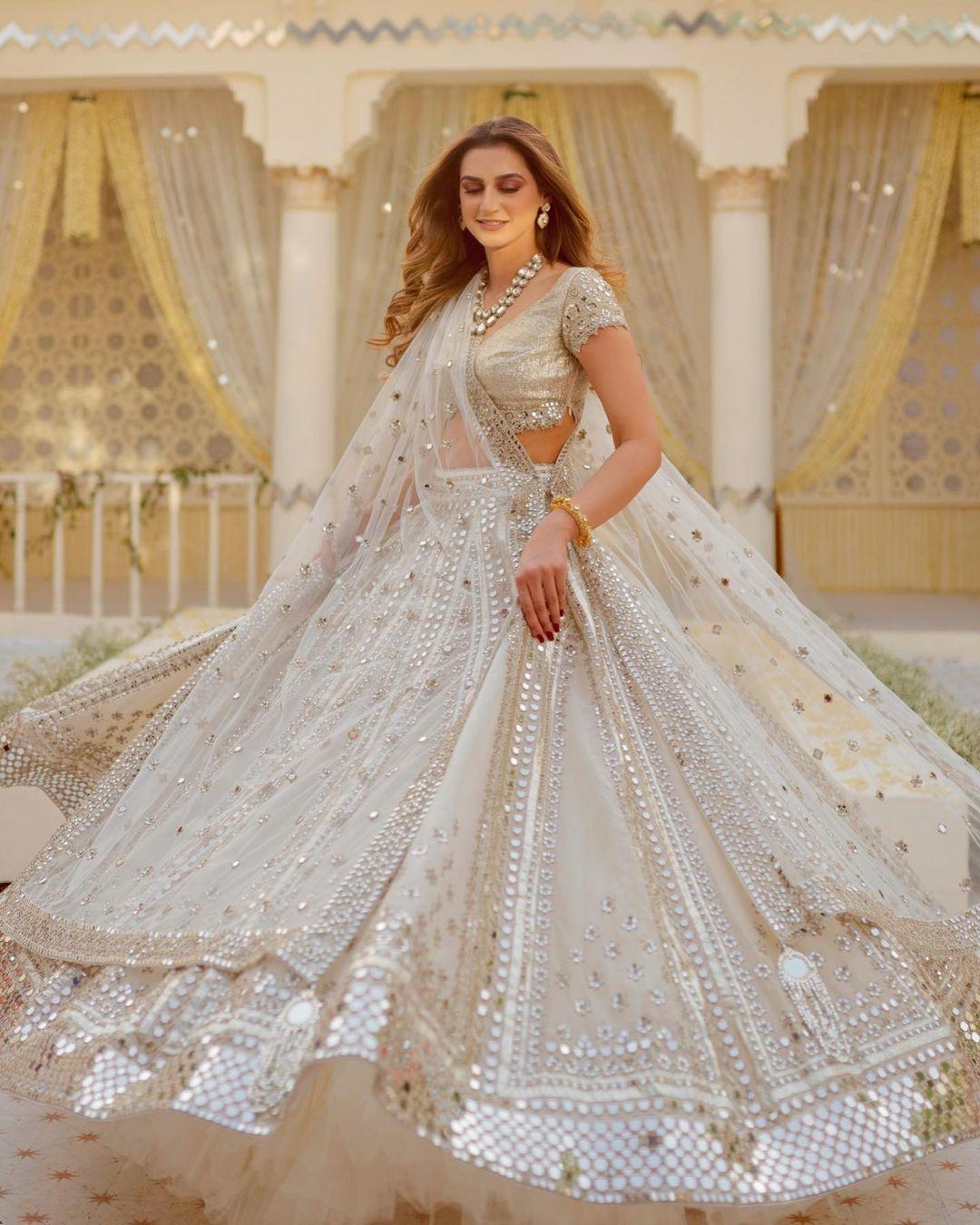 In an exclusive conversation with WeddingWire India, Abhinav Mishra reveals the inspiration behind this collection and other insights from this collection for our millennial brides and her troupe. The ace designer shares how he has reimagined a beautiful wedding through his Monsoon collection. Scroll down to know more -
Read More - 10 Monsoon Wedding Wear Tips
The Inspiration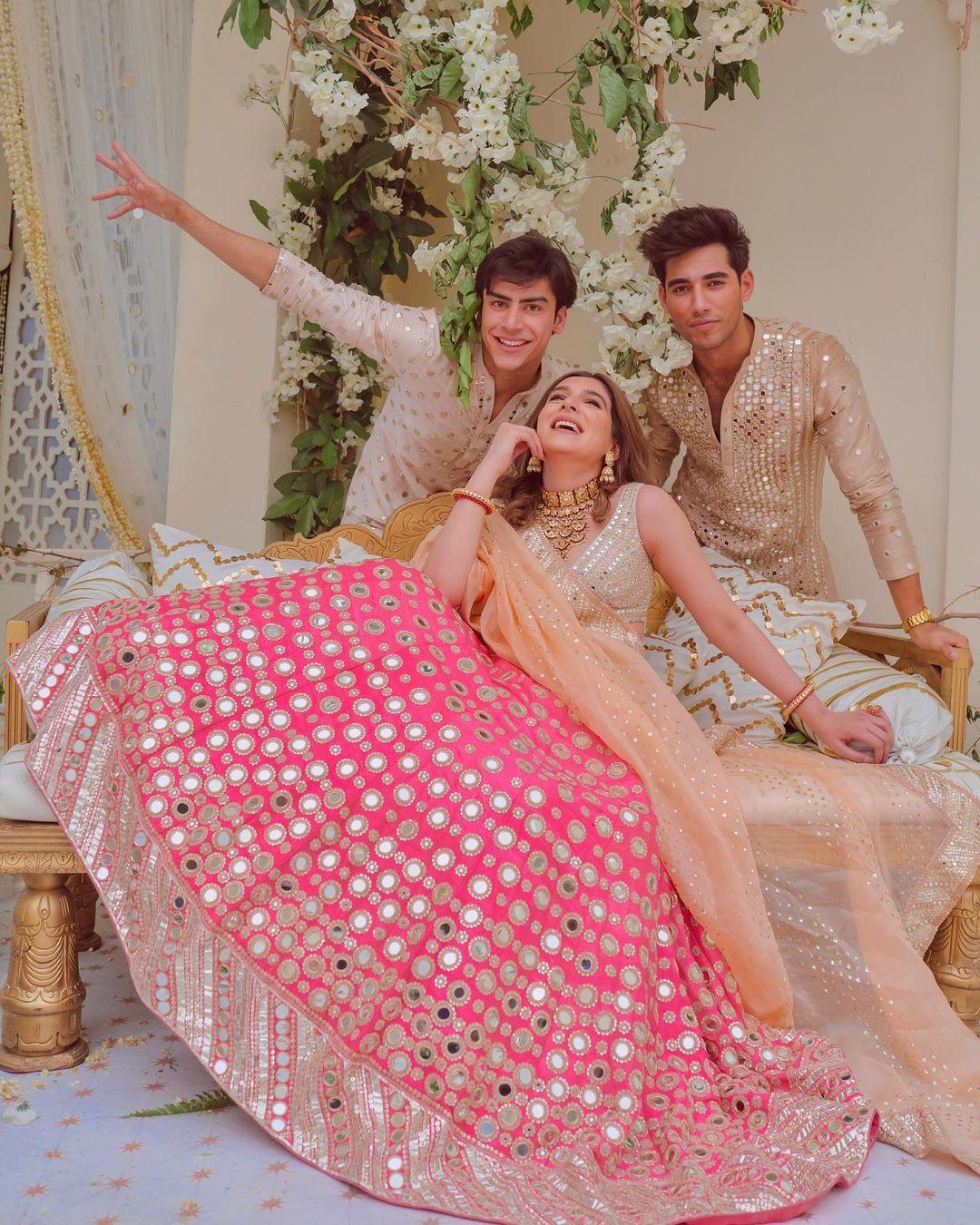 We are absolutely in love with Abhinav Mishra's latest collection where every design speaks about togetherness, love poetry, and gleefulness. This made us ask the ace designer about the inspiration behind this beautiful collection. Mishra said, "Monsoons are a beautiful blooming season much like my current collection so I felt it was an apt time to launch Mastana. Also, the coming together of our beautiful patrons and a creative team internationally led us to launch this at a time where we really felt we all needed to see something happy and bright, like the monsoon season in itself! My prime reason for creating this collection is to bring out some amount of sparkle in this dark time. This collection is curated with the celebration of love and the color palette of each silhouette is infused in the feeling of freshness, where every color is brighter and happier. The clothes dance in a perfect symphony of shimmers and sparkles."
Paradigm Shift in Bridal Fashion Since 2020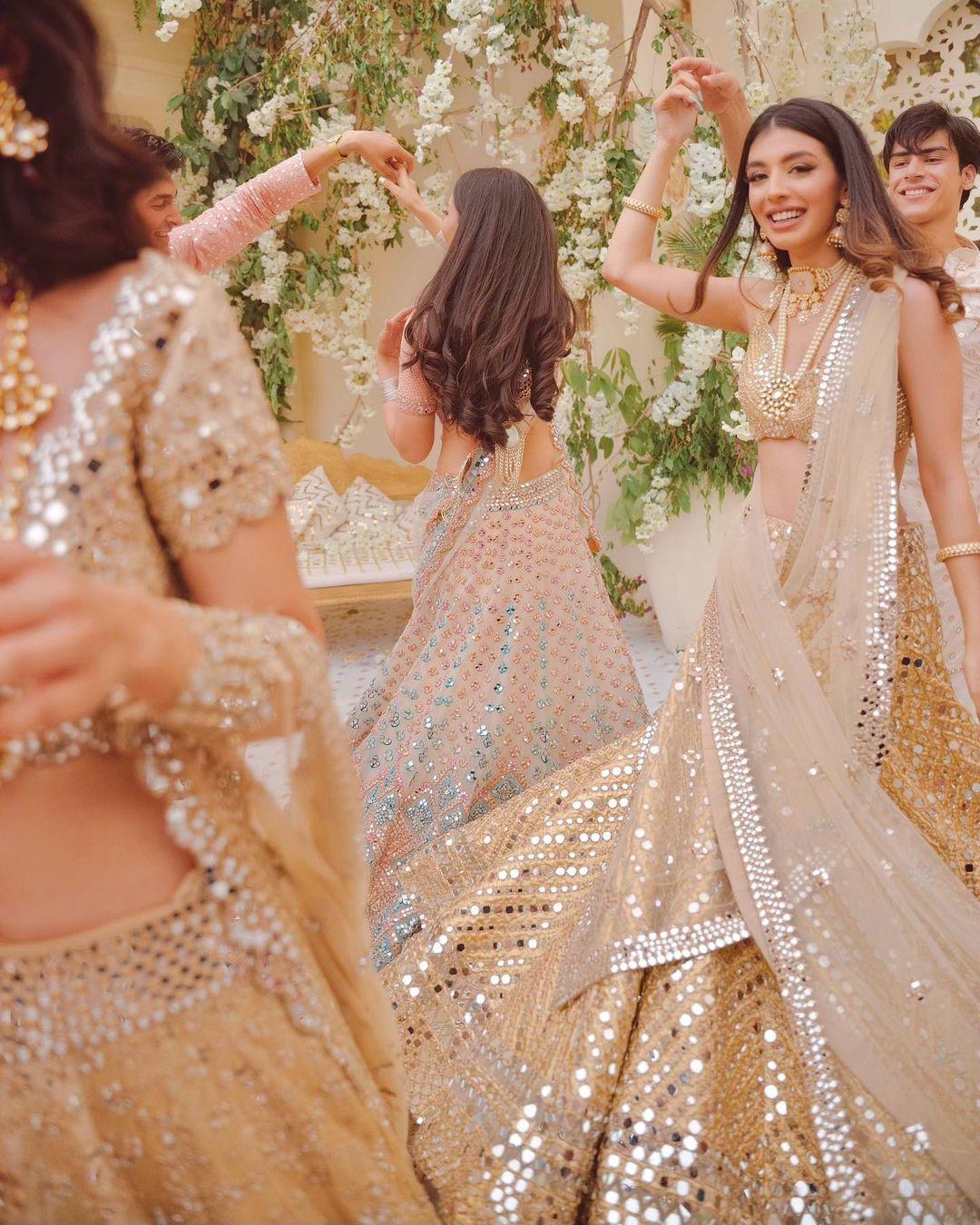 We have seen many fashion transformations with the change in fashion cycles. However, the pandemic has unraveled much more in this realm, and we asked Mishra about the change in the fashion game since 2020? We asked him about the significant changes that he has experienced in a soon-to-be bride/groom's wedding wear appetite. He said, "Even though the lockdown is going to ease slowly, there are still going to be restrictions. Therefore, the Indian brides will go into full-blown maximalism this season—complete with multiple dupattas embellished in heavy jewels and gold. With less of a budget allotted towards guests and a large wedding venue, most of the wedding budget was allotted to the bride's outfit. The three trends that are sure to go big according to me are blended colour schemes, Bridal capes and Light Gold Lehengas. New silhouettes are emerging as one of the favourites. Also, these days, an ensemble's versatility is now determining its demand as people are adopting sustainable living and are getting environmentally conscious. Nowadays, people are clearer about fashion and about what they need. It has become a more competitive market. It's critical to understand the pulse of the market and what consumers really want."
Also Read - 10 Monsoon Wedding Wear Tips to Swear by for a Hassle-free Soiree
Insights on Trending Silhouette, Fabric, Colours & Blouse Designs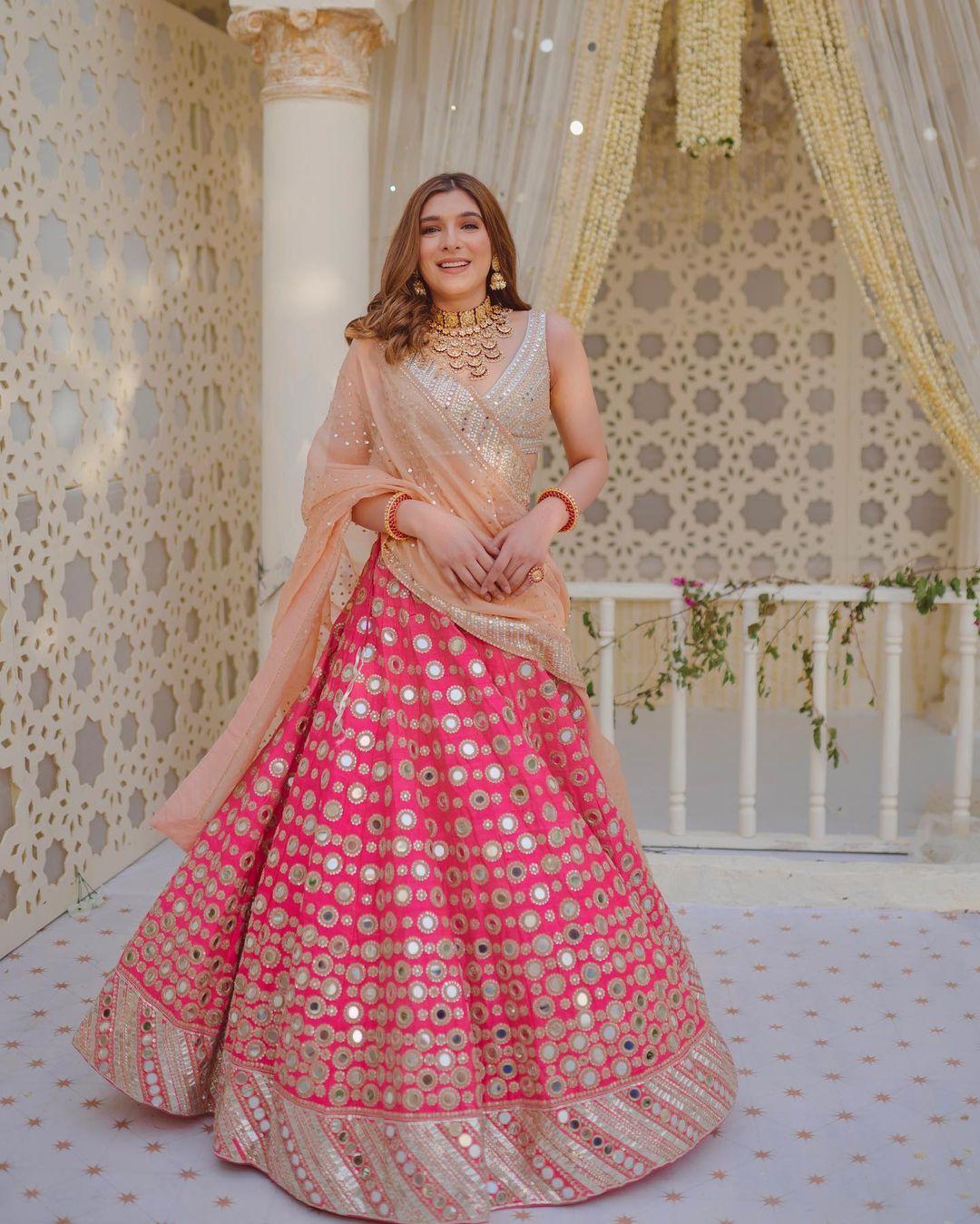 Abhinav is known for his experimental silhouettes, colors and blouse designs and which is why we asked him about the insights on trending silhouettes, fabric, colors and blouse designs and he said, "This season, more Indo-western silhouettes like one shoulder blouse, a flowy cape blouse with a lehenga skirt, printed sharara pants, saris with ghera are trending. Indian brides have gone all out on optimism; earlier brides used to opt for Red and shades of it, now the numeracy of color shades is uncountable. Subtle sparkles have paved their way as sparkles amp up the outfit also keeping intact the integrity of the silhouette. The bloom of pastels has been entered where they complement the environment and eyes. Mellow hues have taken the market like a wildfire."
Also Read - Breathtaking Pastel Lehenga Designs to Choose From
Must-Haves in Every Trousseau in 2021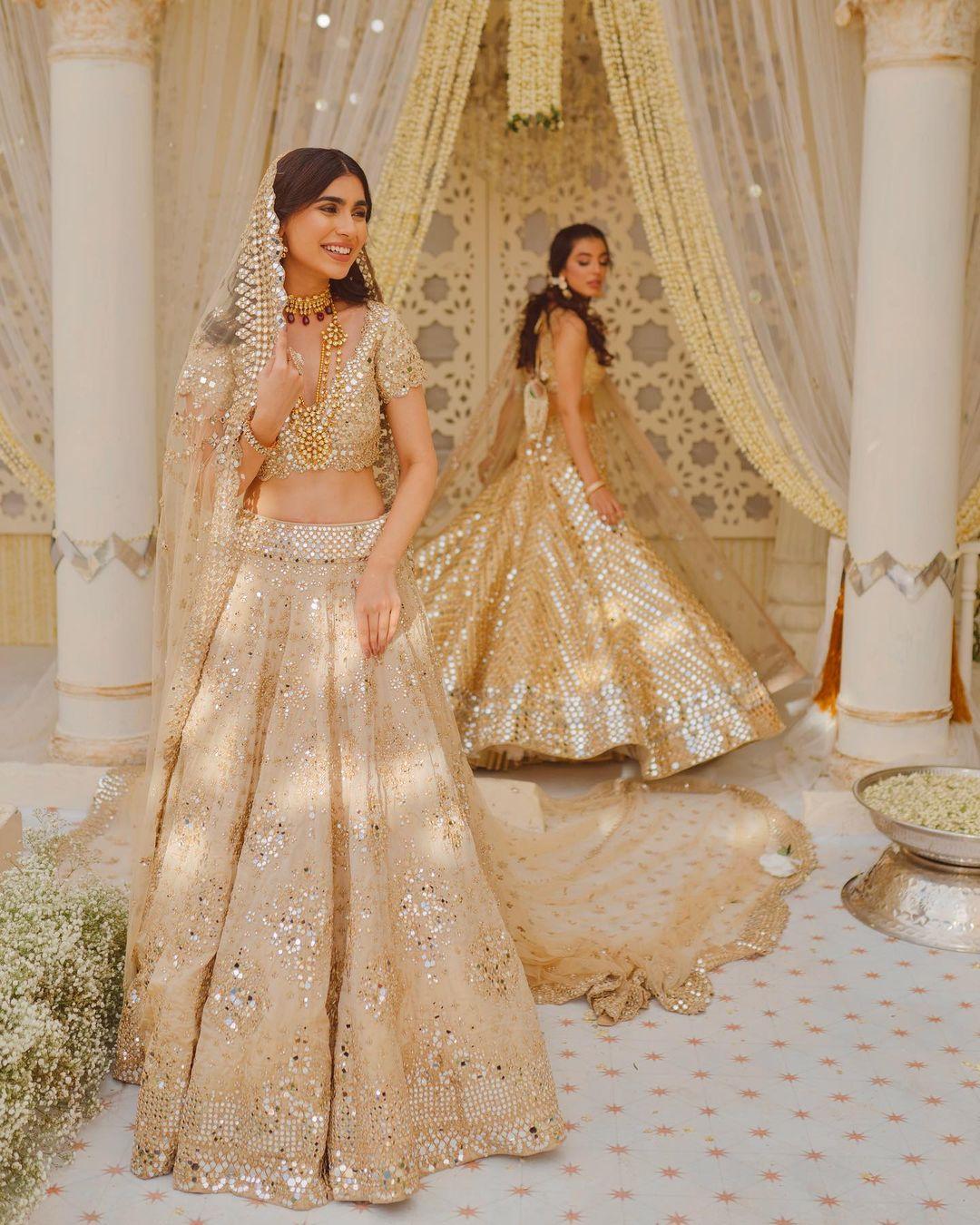 We asked the ace designer about the must-haves in trousseau this year and he said, "I think brides today are willing to experiment and try new things, which is a great and rather refreshing change. They are very much in tune with the latest trends and know what they want."
In my opinion, these are the must-do's/haves -
Change the rules and play with colors
Don't be afraid to wear the traditional reds and maroons
You can also opt for neutral colours such as white.
Also Read - Latest White Lehenga Designs
Styling Tips for an Abhinav Mishra Bride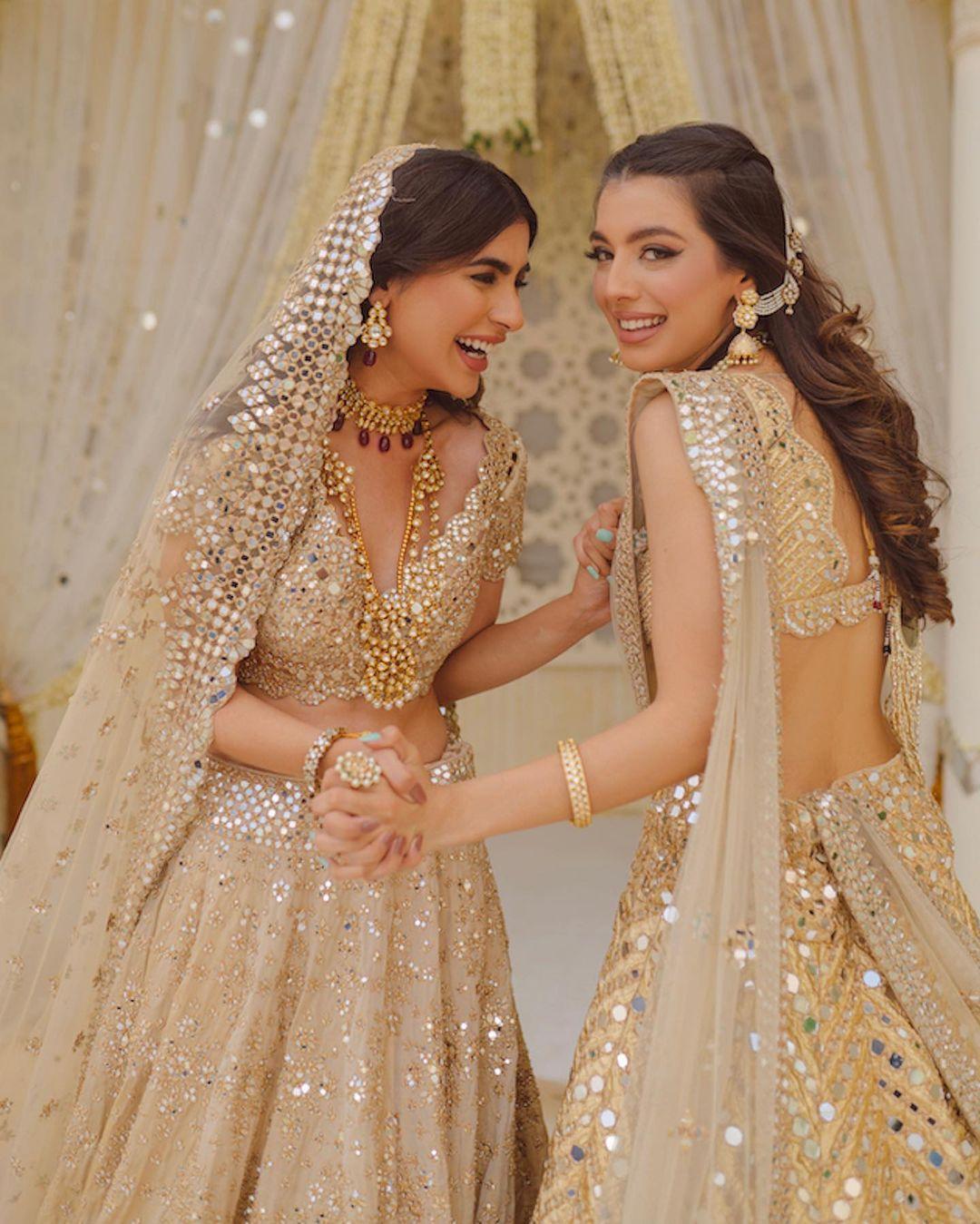 Abhinav has surpassed the ordinary with his dreamy, shimmery, and experimental designs and everyone is already smitten to the core with these luring patterns, shades, and designs. So here we asked styling tips from an Abhinav Mishra bride and he opined, "I think it's evident that mirror work and I have a true, lifelong romance and has come to be my signature. My design ideology is to amalgamate modern cuts with traditional embroideries and mirror work using pastel as well as bright colors. My aim with this collection is to visualize my muse as the modern Indian woman who is always evolving. The Abhinav Mishra millennial bride is confident, bold, and unabashed about who she is while being delicate, soft, and intrinsically connected to Indian tradition and culture. The traditional vibe is interwoven with the identity of the Abhinav Mishra label, with Indian arts, craftsmanship, heritage, and culture being central elements of the clothes. Mastana is the answer to all of your questions. The collection is curated to tap effortlessly into the mesmerizing monsoon weddings. The only style tip I would advise is that if you're dressing for a monsoon season you need to opt for pieces that have some flowy element to it so that you don't end up feeling sultry."
So what are you wearing for this monsoon wedding? Share your tips with us in the comments below! You can also get in touch with the professional wedding planners on board with us to plan a flawless monsoon wedding.
Note: All images have been sourced from Abhinav Mishra.