7 Safa Designs Every Millennial Groom Needs to Look at Before Tying the Knot
Stay ahead in the fashion game with these beautiful Safa designs to adorn them on your wedding day.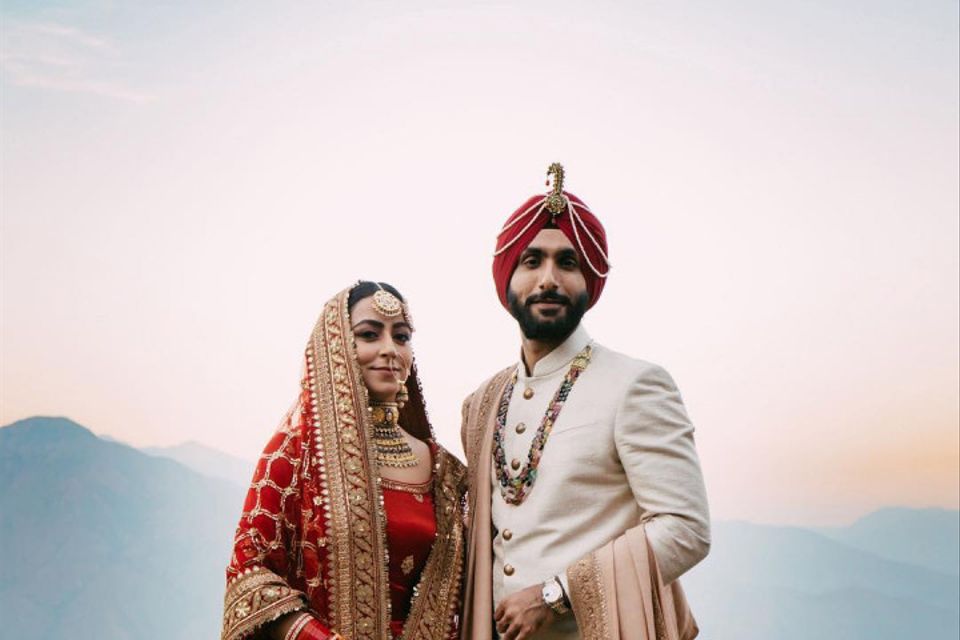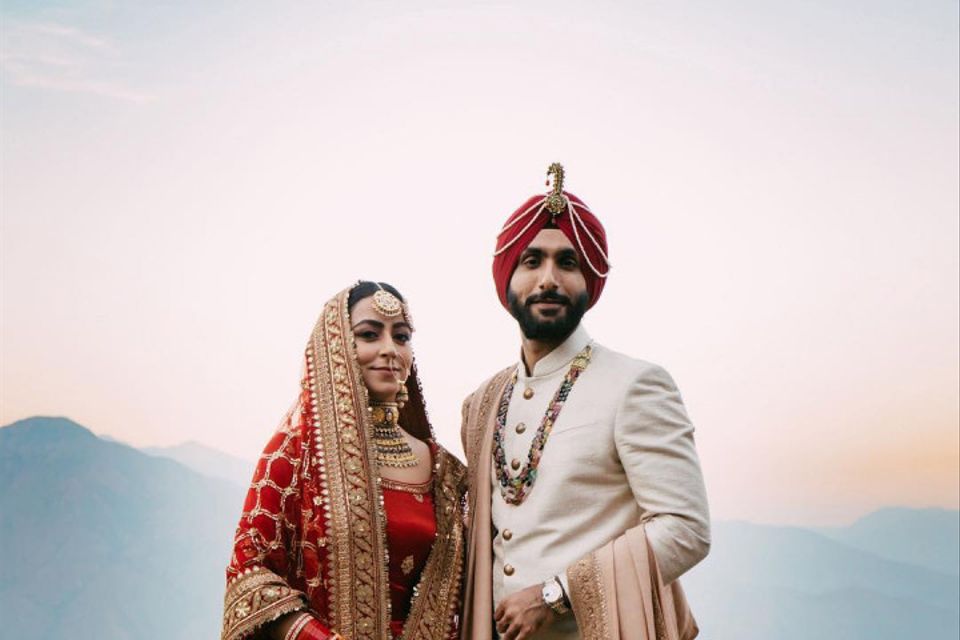 Image Courtesy: Sabyasachi's Facebook
Your Instagram feeds have been flooding with Safa designs ever since Sabyasachi introduced us with the organza printed Safa, various designs and fabrics have come out in the Safa category. To save you from this flood, we've curated a listicle of the trendiest Safa designs that'll make you look dapper. Wearing a Safa on your wedding day gives you a touch of royalty and magnificence.
1. Feather Touch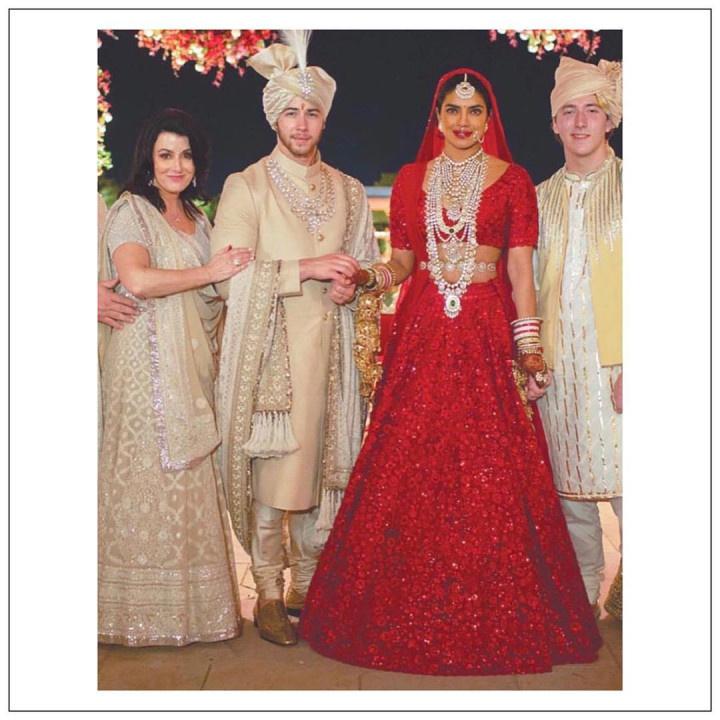 Image Courtesy: Sabyasachi's Facebook
Nick Jonas gave us some serious #safadesigngoals with his golden Safa. He added a feather Sarpech to give it a more royal and rich look. We love how he has coordinated his whole outfit and his Safa design with the jewellery of the bride. If your sherwani is of lighter tones or on the golden side, add a Sarpech of bright colour with a feather to brighten up the look.
2. Printed Safa
Sabyasachi never fails to impress us when it comes to setting major goals for wedding outfits, be it for the bride or for the groom. The latest trend that has us swooning is the Printed Safa design. A printed Safa is a great fit for the groom as well as the Baraatis. You can go for pastel shades for your Safa design that is subtle for a day wedding or you can go for dark contrasting and deeper shades for a night event.
3. Graceful White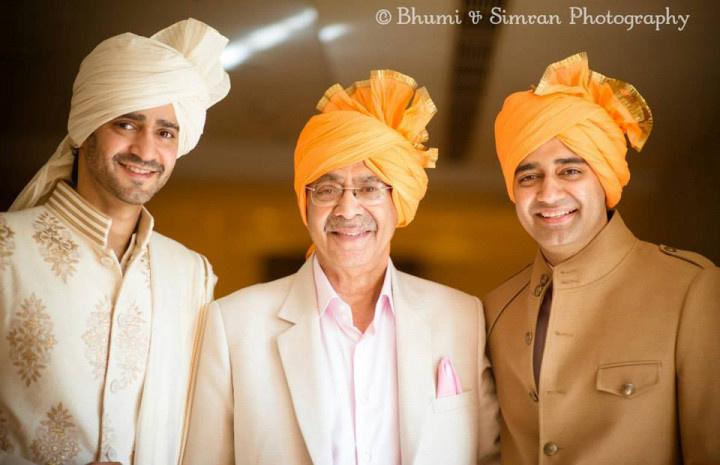 White is the only colour that screams out serenity and grace. And you can never go wrong with it. A white Safa design would perfectly complement an outfit of lighter shades like a beige colour or even off-white coloured outfit. To make it stand out, add a Sarpech of a contrasting colour like green or red to add some bling.
4. Baby Pink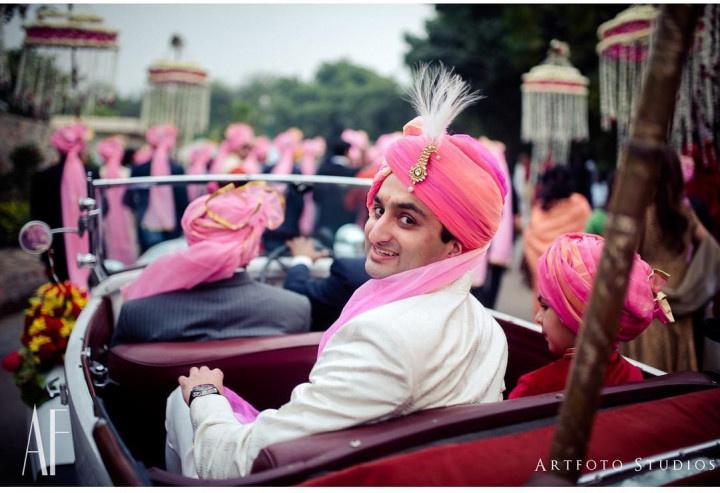 A baby pink Safa is an evergreen choice for many grooms as well as the Baraatis. A baby pink Safa design isn't too overpowering and blends in with almost any outfit. It is also a great colour choice for a summer wedding. You can go for various shades of pink when it comes to selecting your Safa design.
5. The Classic Red Safa design
The most royal and classic colour to adorn as part of your wedding outfit is the red Safa design. You can choose from different variants like a solid coloured Safa or a Golden Gota border red Safa. We recommend that you match your Sarpech or your headgear with the jewellery of the bride. This will further highlight your ensemble and also you're pictures will turn out great.
6. Earthy Tones with Golden Gota
Another trendy Safa design to adorn on your wedding day is choosing a Safa with a warm earthy tone along with a Golden Gota. This particular design is favoured by most of the grooms nowadays. This Safa design goes well with a golden Sherwani or even an off-white coloured Sherwani.
7. Leheriya Safas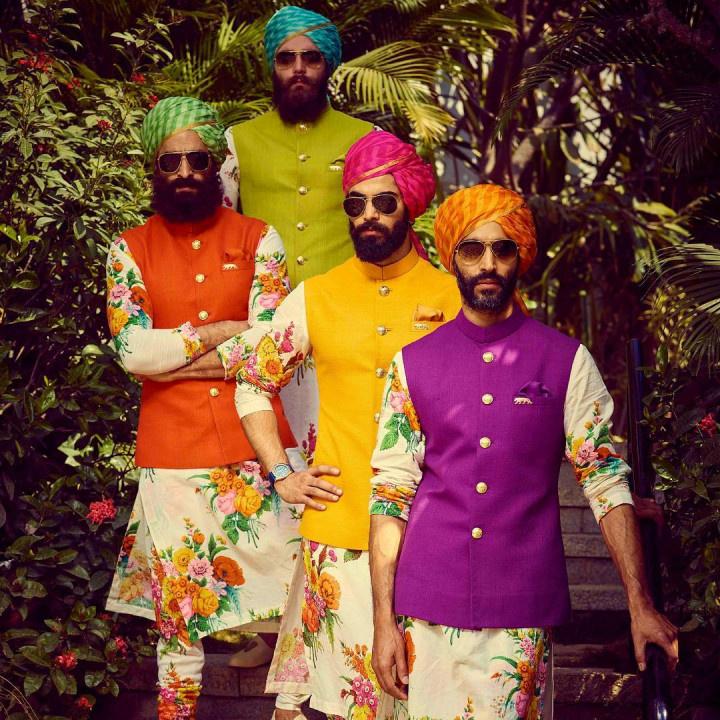 Image Courtesy: Sabyasachi's Facebook
Leheriya Safas usually come in bright tones so wearing a Leheriya Safa is an excellent choice if you want to add a pop of colour to a slightly dull outfit. You can wear a Leheriya Safa for a day event as well as a night event. A bright Leheriya Safa would look great at a daytime Haldi function.
Handy Tips for Wearing a Safa
Have a trial session with your Pagriwala to make sure that it is up to the mark so that you don't face any problems on the wedding day. Tying the Safa correctly is a skill!
If you're not sure whether the Safa will stay in place or not, you can always wear a pre-stitched one! It won't necessarily give you the same look but it will make your life much easier.
Use the right Safa to compliment your look. If your outfit is heavy go for a light Safa and if your outfit is considerably light, go for a heavy Safa to balance out the look.
Do not forget to match your Safa with the bride's outfit!
Add a Kalgi to your Safa, if you want to add some bling to your outfit.
You can adorn these Safa designs on your wedding day to give yourself a royal look. A Safa ties the whole look together and is an excellent way to coordinate your outfit with the bride. These Safa designs will make you look picture perfect and have compliments flying in.
Let us know which of these designs you will be wearing for your D-day in the comment section below.