8 Wedding Turban Styles to Watch out for This Season
Call it a Sehra, Safa or Pagri, the wedding turban worn by Indian grooms on their D-day adds royal splendour to the overall look. Here's our essential guide on how to choose a wedding turban that suits your style and personality.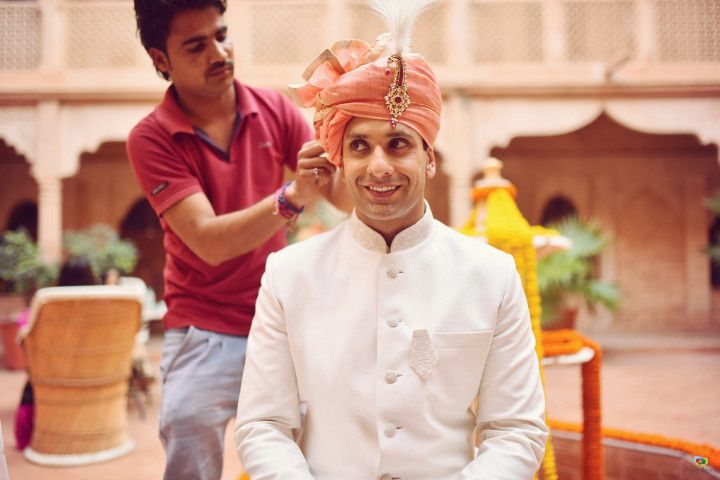 Wedding turbans are a part of our rich heritage and culture. But, for the millennial groom, it's an accessory that raises his style quotient. Taking cues from the Bollywood stars and their real-life marriages, the new-age groom puts on the wedding turban much as the bride adorns herself with her precious jewels. In fact, these turbans, in different hues and prints, are worn more for style these days than as a customary headwear.
Here we give you a low-down on eight different styles of wedding turbans that will make you look like royalty on your big day.
1. Rajasthani Turban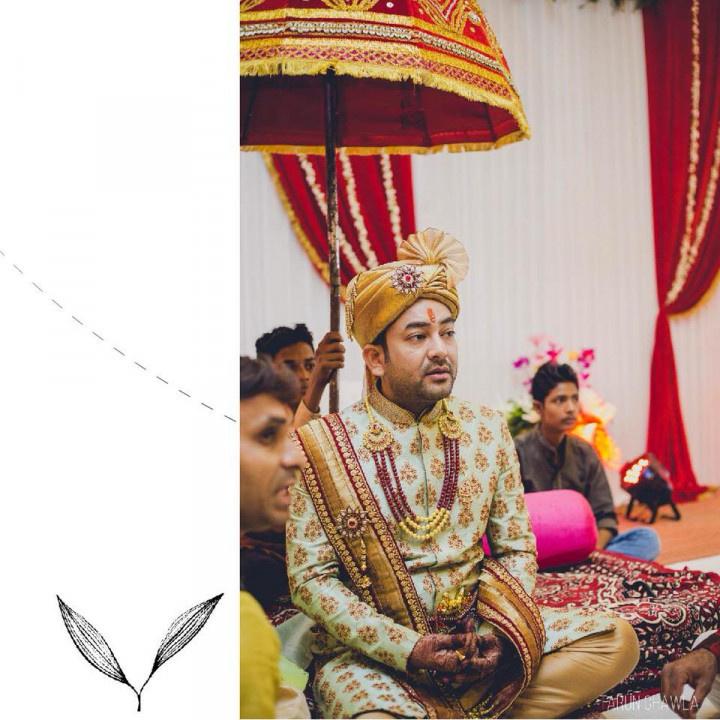 A traditional Rajasthani wedding turban remains to be the trendsetter. And guys, this is by far the most sought after style for wedding ceremonies. In Rajasthan, turbans from each region are representative of the cultural identity of that area. In fact, back in time, a Rajasthani groom would adhere to the wedding turban style of his region. However, these days, it's more about coordinating the wedding look. Moreover, such is the popularity of a Rajasthani turban that most Indian weddings are incomplete without these trendy headdresses.
Depending on your wedding attire, choose one of the many styles of Rajasthani turbans, the colour, and also the ornament.
2. Marwari Turban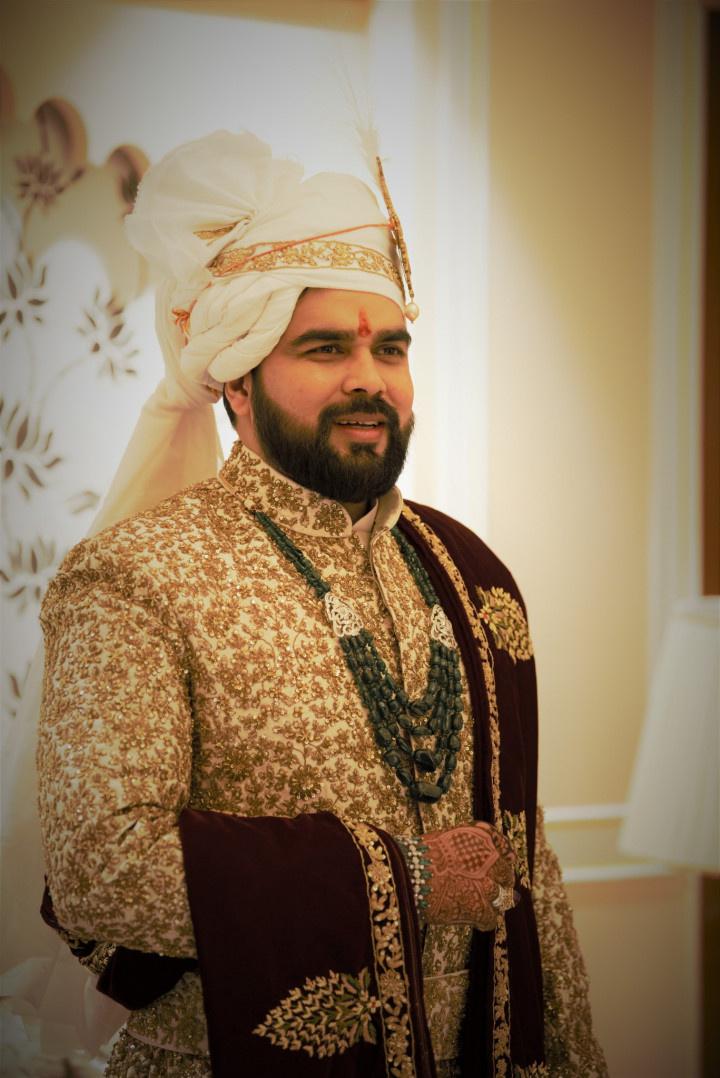 This style essentially comes from the Marwar region of Rajasthan. Traditionally, a Marwari groom would don the Marwari turban with an Achkan over a Jodhpuri. These Marwari turbans are often very colourful and held together with a piece of traditional jewellery known as Sarpech. You can choose this ethnic turban style if you feel your wedding outfit is looking tad simple. Commonly used fabric to drape this style of wedding turban is Bandhej. However, you can experiment this look with the floral print as well.
3. Mewari Turban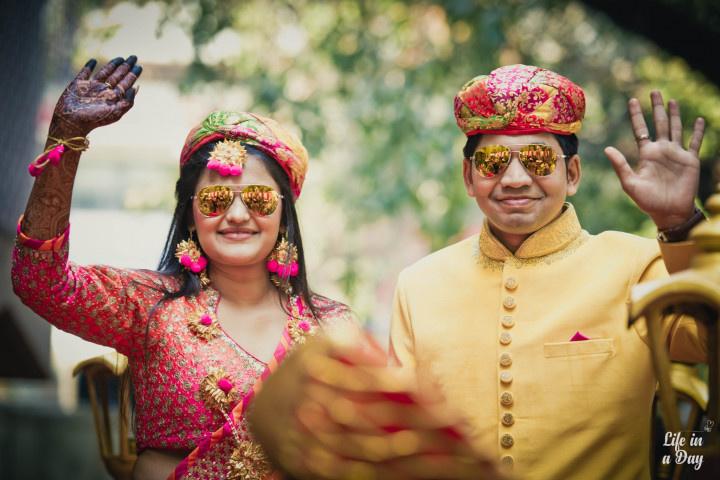 Look out for a Mewari turban if you prefer something on the simpler side. A Mewari wedding turban originates from Udaipur region and is not too elaborate. This style has no tail, and it looks like a beanie. So, if you are taller than your bride-to-be, this wedding turban style is a perfect choice. Instead of the usual twistings, this turban has many thin layers. Depending on your wedding outfit, you can accessorise the headgear with a brooch, especially the one embedded with colourful stones, etc.
4. Jodhpuri Turban
If you want to keep it traditional but prefer grandeur, choose a Jodhpuri wedding turban. It's a turban with a steeper incline on the top. The most auspicious colour for weddings is saffron, followed by red and magenta. A pocket square in the same hue will make it the perfect choice for the modern, millennial groom. This turban style is best-suited for grooms with shorter height! To enhance the look, adorn a white feather to your Jodhpuri turban.
5. Royal Turban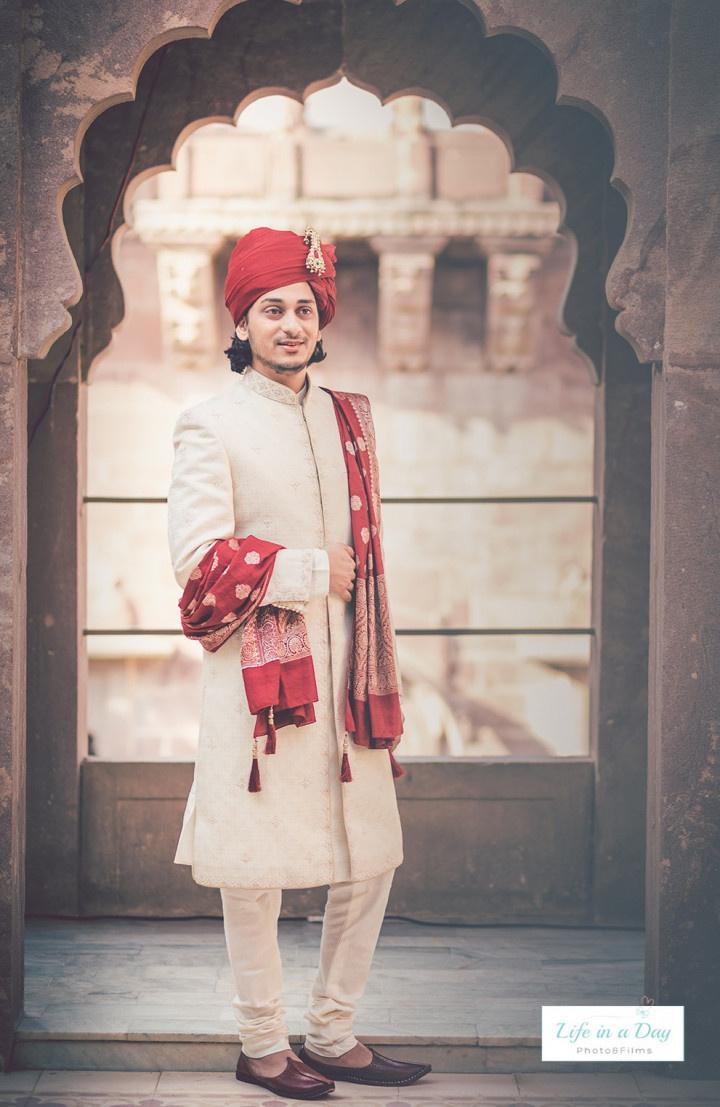 Inspired by royalty, these Royal wedding turbans usually have long tails, and they look amazing with Bandhgala and Jodhpuri pants. To further accentuate this look you can adorn a Kundan or Emerald necklace. Besides, a Polki or a Ruby-studded Sarpech will add a level of lustre to your wedding look.
6. Marathi Pheta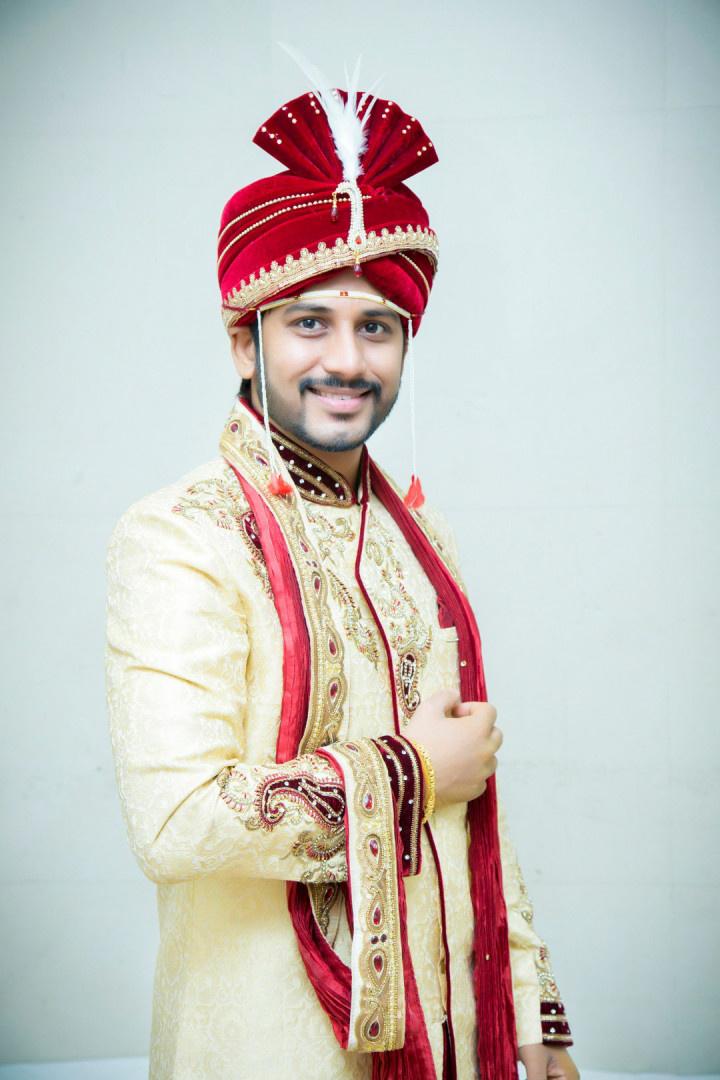 Originating from Maharashtra, the Marathi Pheta is incredibly crisp and tied with immense precision. The turban is draped so neatly that you would really wonder if it is a fabric at all and not a moulded sculpture. So, if you are keen to carry this style for your wedding, we would recommend you to pick the readymade Marathi Pheta as tying this turban usually takes a long time and a skilled pair of hands.
7. Sikh Turban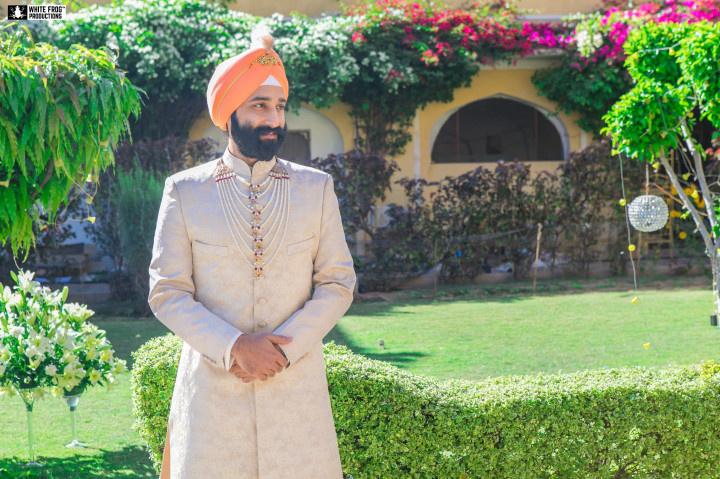 The Sikh style of wedding turban is one of the simplest turbans for Indian grooms. As they wear their turban religiously, everyday, for the wedding day look, a Sikh groom can decorate his turban with a piece of ornament, such as a Sarpech made of rubies, diamonds or emeralds with strings.
8. Banarasi Turban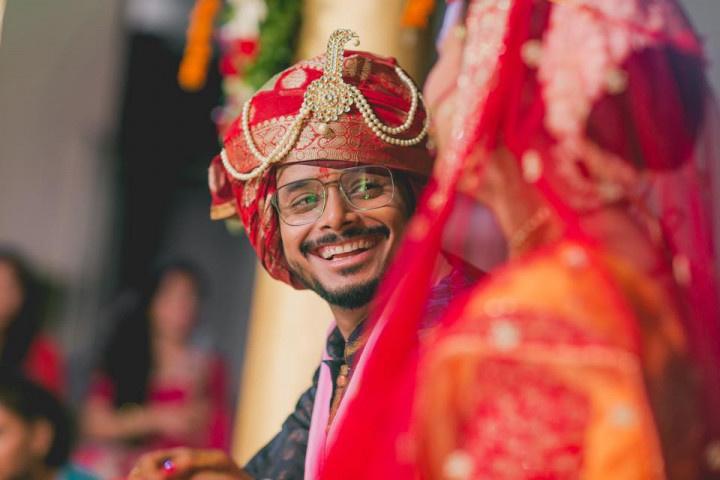 A Banarasi wedding turban, crafted out of rich Banarasi silk looks classy yet traditional. The headgear has layers on one side, while the other half has many twistings. It comes in different colours with intricate golden weaving that makes the turban look ethnic and elegant. Depending on your preference, you can carry this style with or without a tail. A Banarasi wedding turban is an ideal pick for the modern groom as he can wear this with a suit or a Bandhgala as well.
Contemporary Meets Tradition
While grooms love experimenting with looks, designers too are coming up with stylish wedding turbans that blend ethnic motifs with modern sensibilities. However, the use of opulent fabrics such as silk, tissue, and brocade along with intricate embroideries, beads, Swarovski embellishments and pearls is common these days.
Ultimately, its for you to decide how you want to blend the tradition and modern element into your ensemble! Most of all, choose the wedding turban that makes you feel comfortable because eventually, the confidence in your attire will set your charm oozing on your big day!
We hope these tips help you choose a wedding turban that matches your attire and style. If yes, leave us your feedback in the comment section.