10 Winter Dresses For Man For Every Wedding Occasion
Men often run out of options to wear to a wedding function. This list of the trendiest winter dresses for man will ensure that you get the right style upgrade.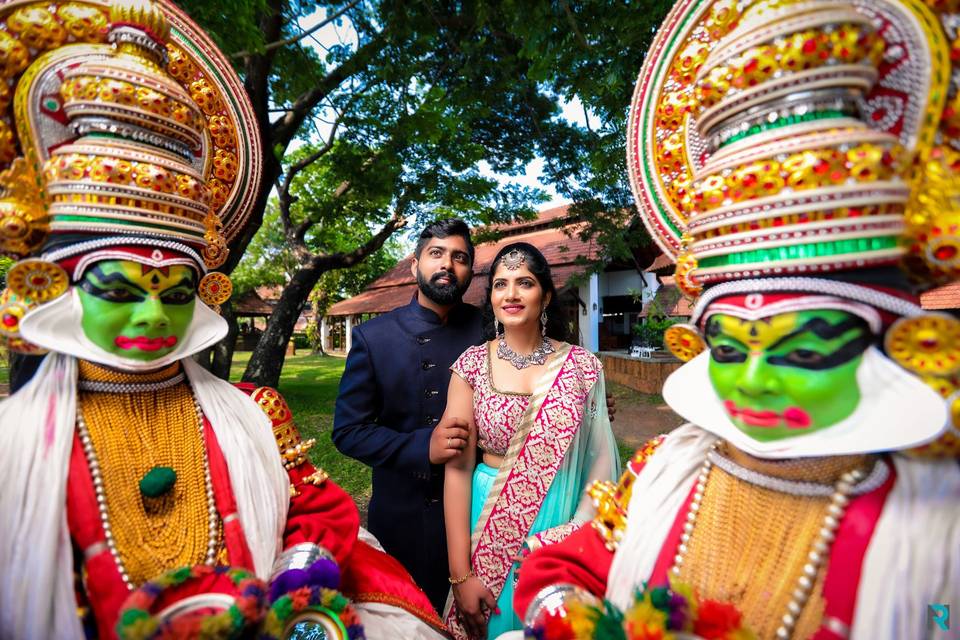 Winter weddings mean lots and lots of layering for all the guests, be it, males and females. While female guests find beautiful shawls and warmer wedding outfits to wear, men often find themselves in a dilemma to decide how to stay warm and yet be stylish at the wedding.
We have been scouting for the trendiest winter dresses for a man of the season and have compiled something special for you. This list consists of winter dresses for man as worn by Indian celebrities, presented on the runway by ace designers and some real grooms posing for the cameras at their own weddings as well.
Meaning, that our list will be able to fill-up wardrobes of the groom, the groomsmen and other male guests of the wedding with the most stylish of winter dresses for man available this season. Check them out.
Bandhgala With Belt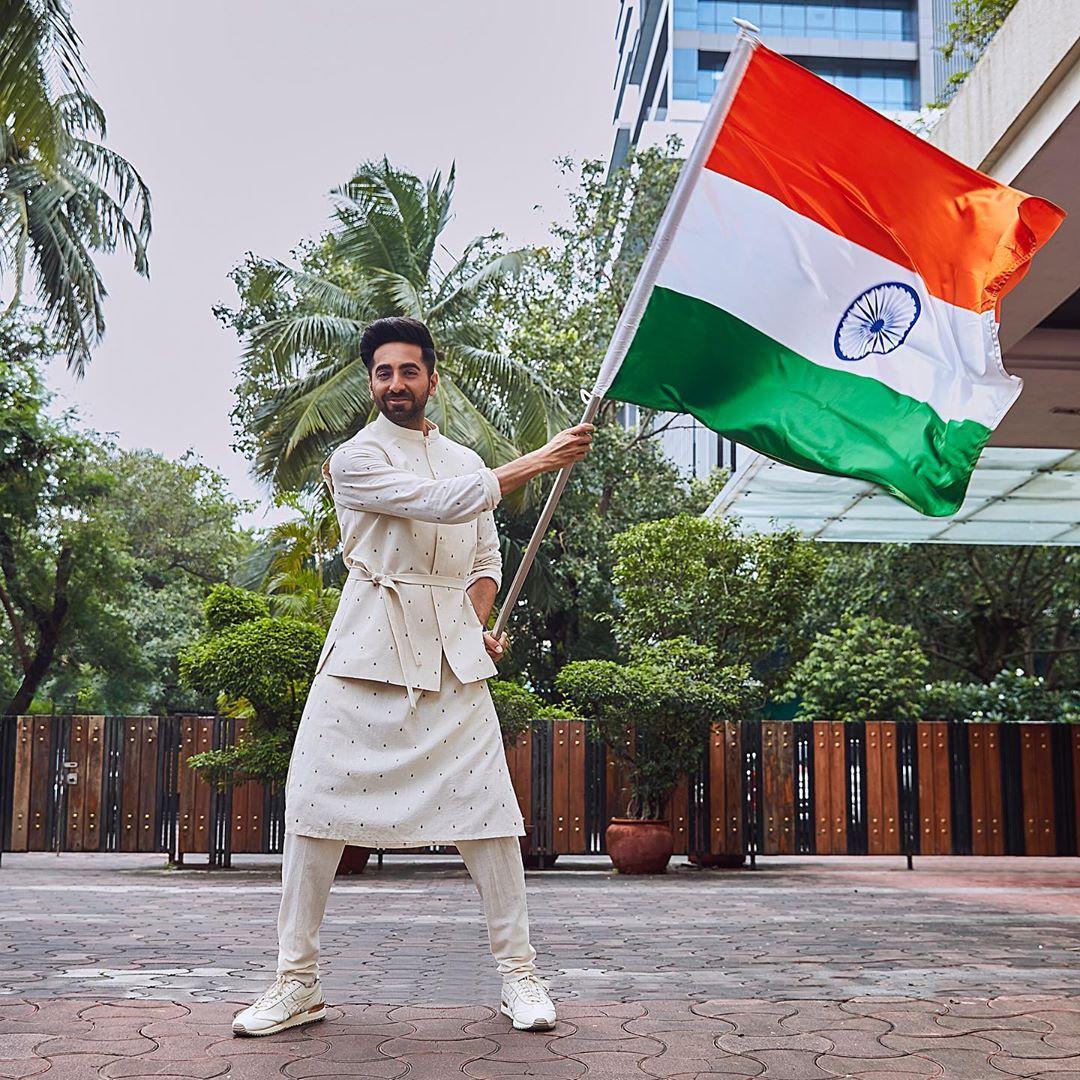 Image Courtesy: Ayushmann Khurrana's Instagram
The hybrid winter dresses for man are catchy and are guaranteed trendsetters at any wedding. Speaking about Ayushmann Khurrana's attire here, then this kurta with churidar pants and a belted Nehru jacket can be termed as a suave OOTD style.
An amalgamation of ethnic Nehru jacket style accessorised with an attached Karate belt is a brilliant and unique concept that will surely ante up your wedding style manifolds! Don't forget to wear white sneakers with this Bandhgala with belt attire to the wedding
Bandhgala Safari Suit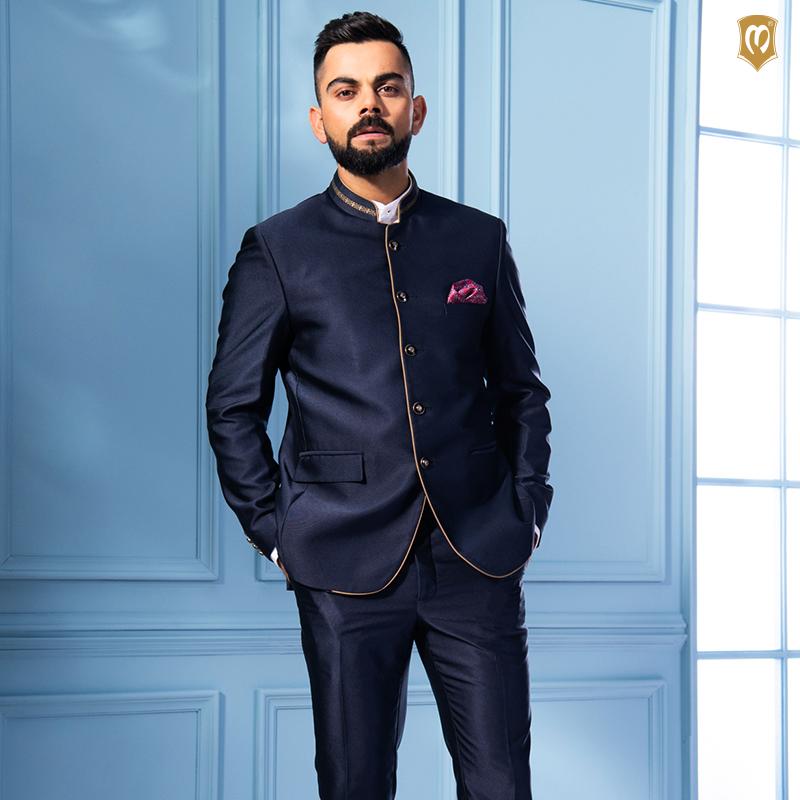 Safari Suits can be considered as more like a traditional attire that men in Northern India have been known to wear at wedding functions since decades now. Safari suits are evergreen and so is the style. Which is why the designers can be often spotted redefining the style quotient of a Safari suit by customising the trend into their own signature style.
Take this Bandhgala Safari suit as an example in ink blue tones and touched with the hues of gold, making it perfect wear as one of the winter dresses for a man at any wedding. Don't forget the colourful pocket square that adds more colour definition to the look.
Brocade Blazer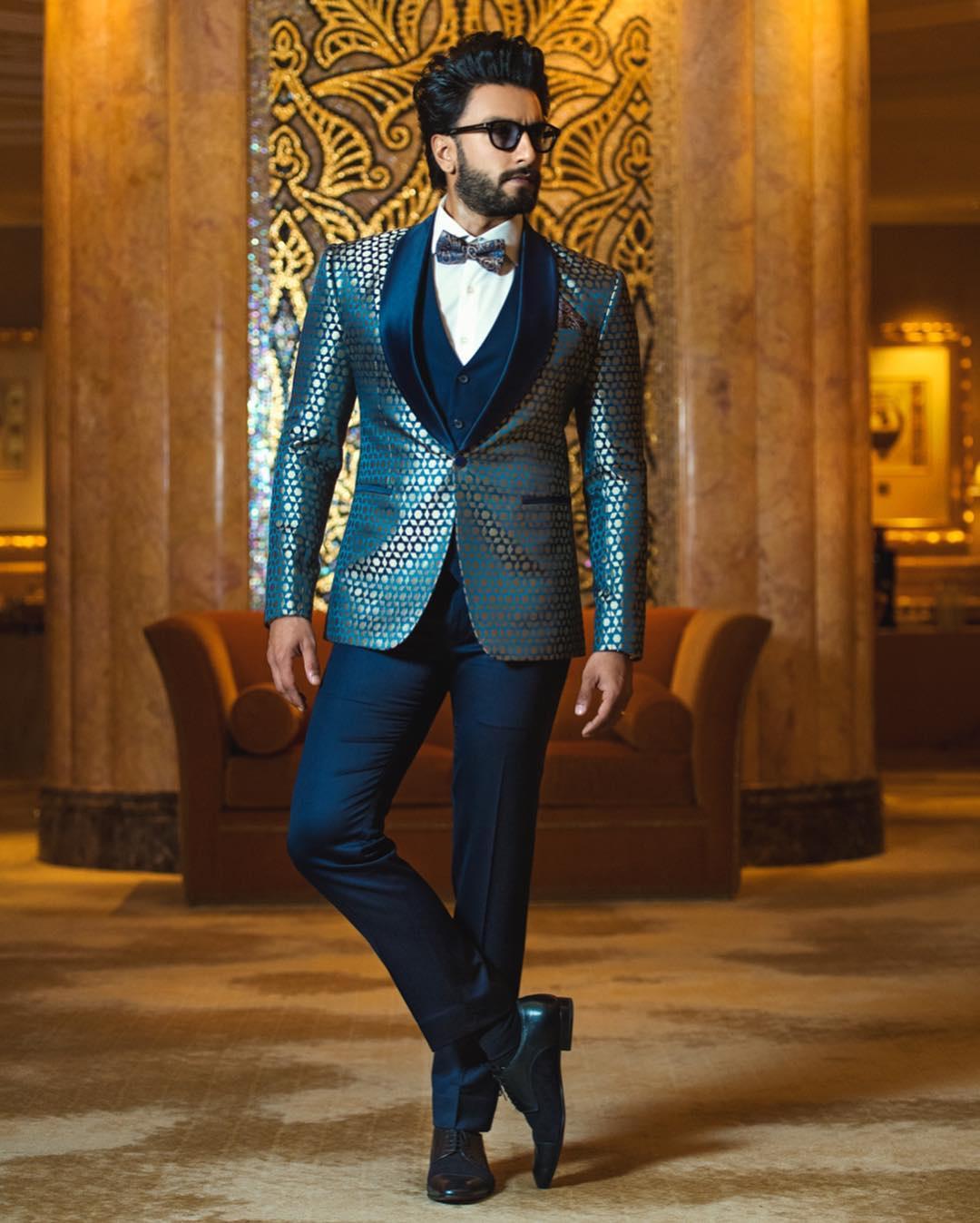 Image Courtesy: Ranveer Singh's Instagram
Look like a million-dollar star that you deserve to dress-up as at your wedding by adorning a brocade blazer just like Ranveer Singh here is posing in. Such radiant winter dresses for man define the style of the wearer that a regular tuxedo might miss out on.
In order to balance out this shining brocade blazer with rest of the attire, pick up the remaining parts of the three-piece suit in darker hues of the same colour with a neutral shirt in solids of black or white. A bow-tie in similar print fashion and polished black or tanned blue Derby shoes will add on well as the complementing accessories.
Sherwani With Palazzo Skirt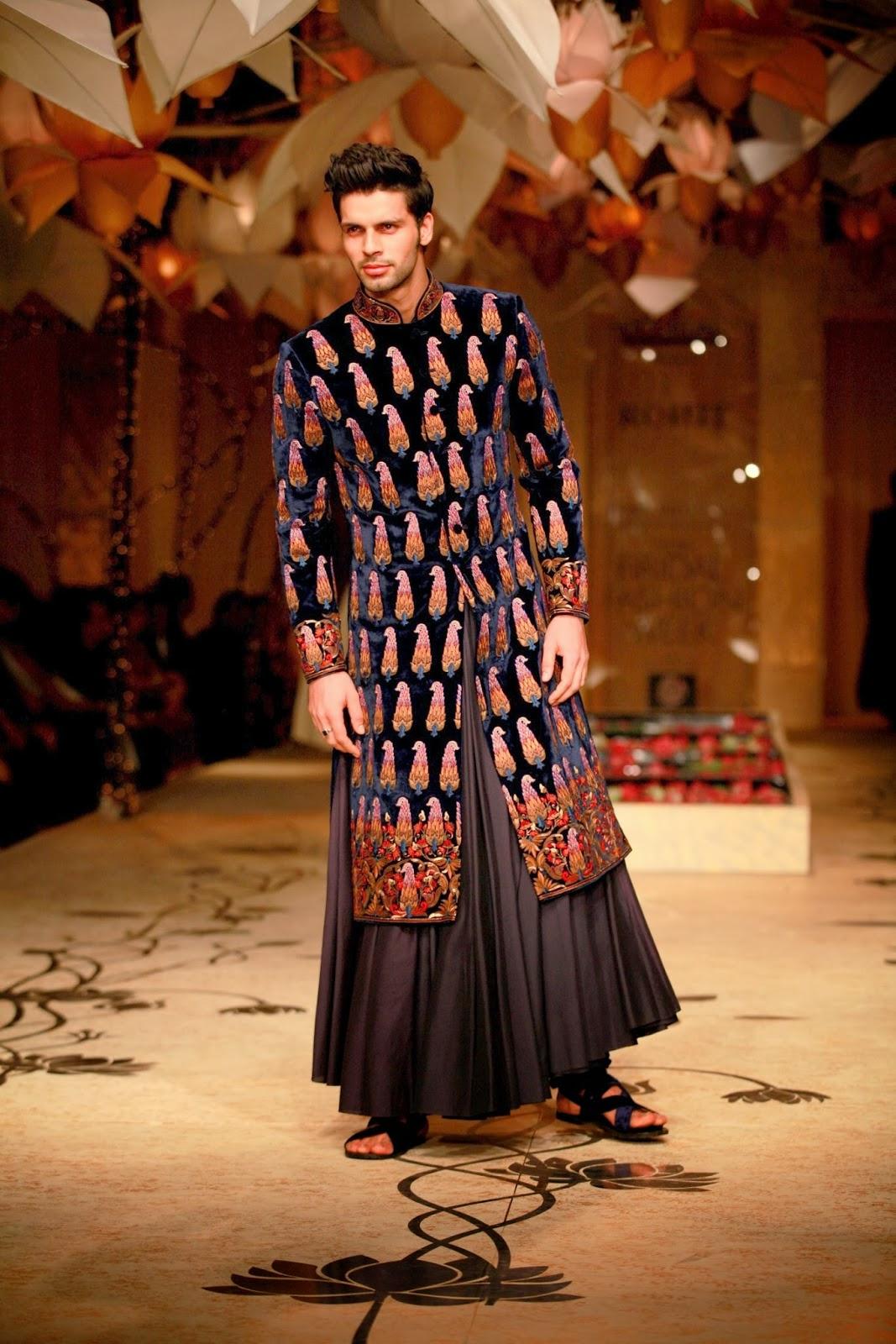 Mughal inspired winter dresses for man are a favourite of many menswear designers of India. The biggest promoter of this theme is designer Rohit Bal, who is known to re-create the attires of Mughal royalties in modern stitches.
Such winter dresses for man are best stitched in Velvet fabrics with thread or Zari embroidery, depending on how heavy the wearer would prefer the ensemble to look like.
Let's call palazzo skirt pants the highlight of this look as they not only upgrade the style limits of menswear but also adds more drama to the attire that a regular pant-suit cannot. We call it a perfect wear for the wedding or Sangeet night.
Velvet Bandhgala Jacket With Jodhpuris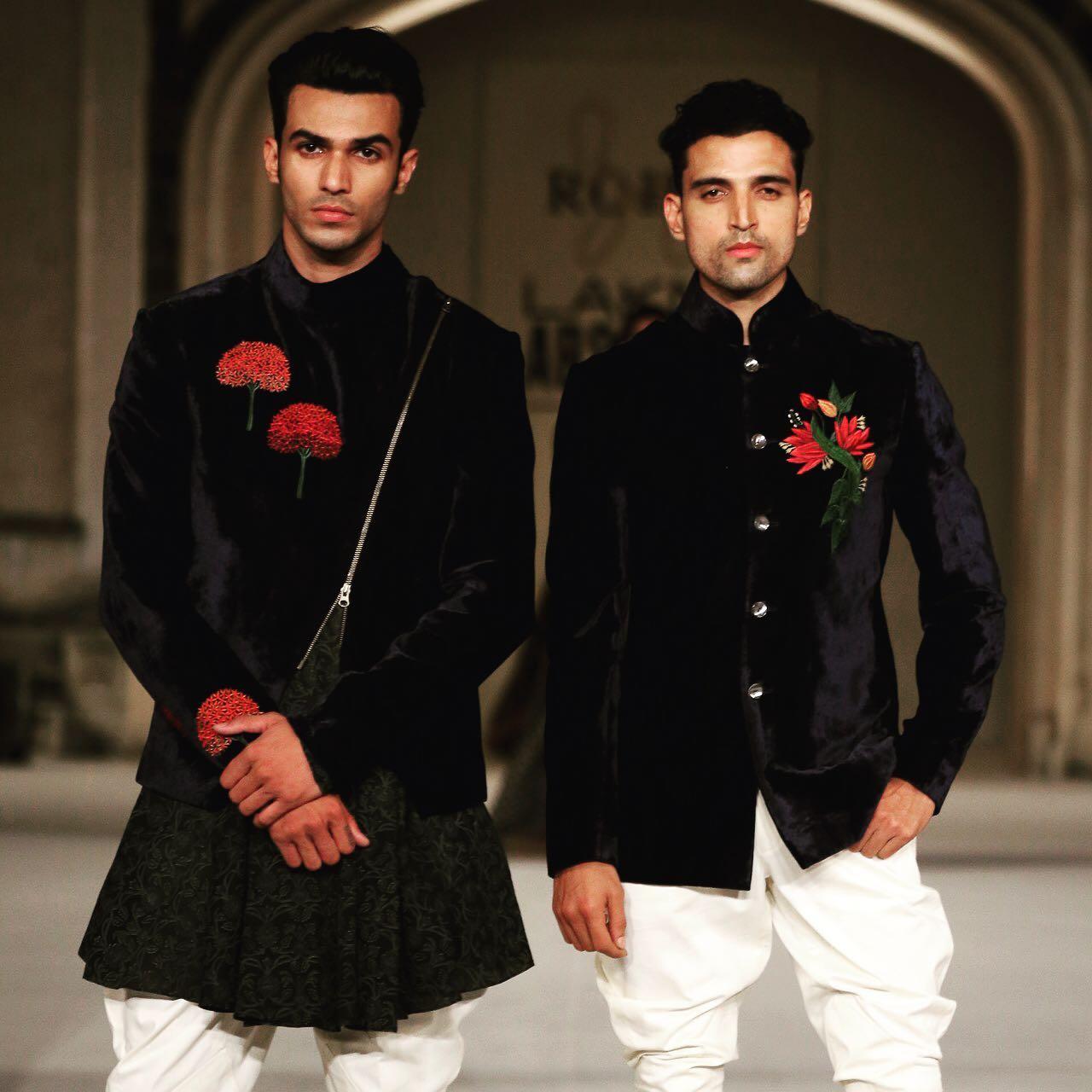 There is so much experimentation that can be done with a Bandhgala jacket. We say that you sit with your regular tailor and discuss how a unique style of Bandhgala jacket can be stitched for your own wear.
A well-fitted velvet Bandhgala jacket is perfect to be worn for cold night functions of the wedding. Match the jacket with a pair of warm Jodhpuris for a more sophisticated look. From the accessories department, you can pick a royal brooch to go on the breast-pocket.
Brocade Sherwani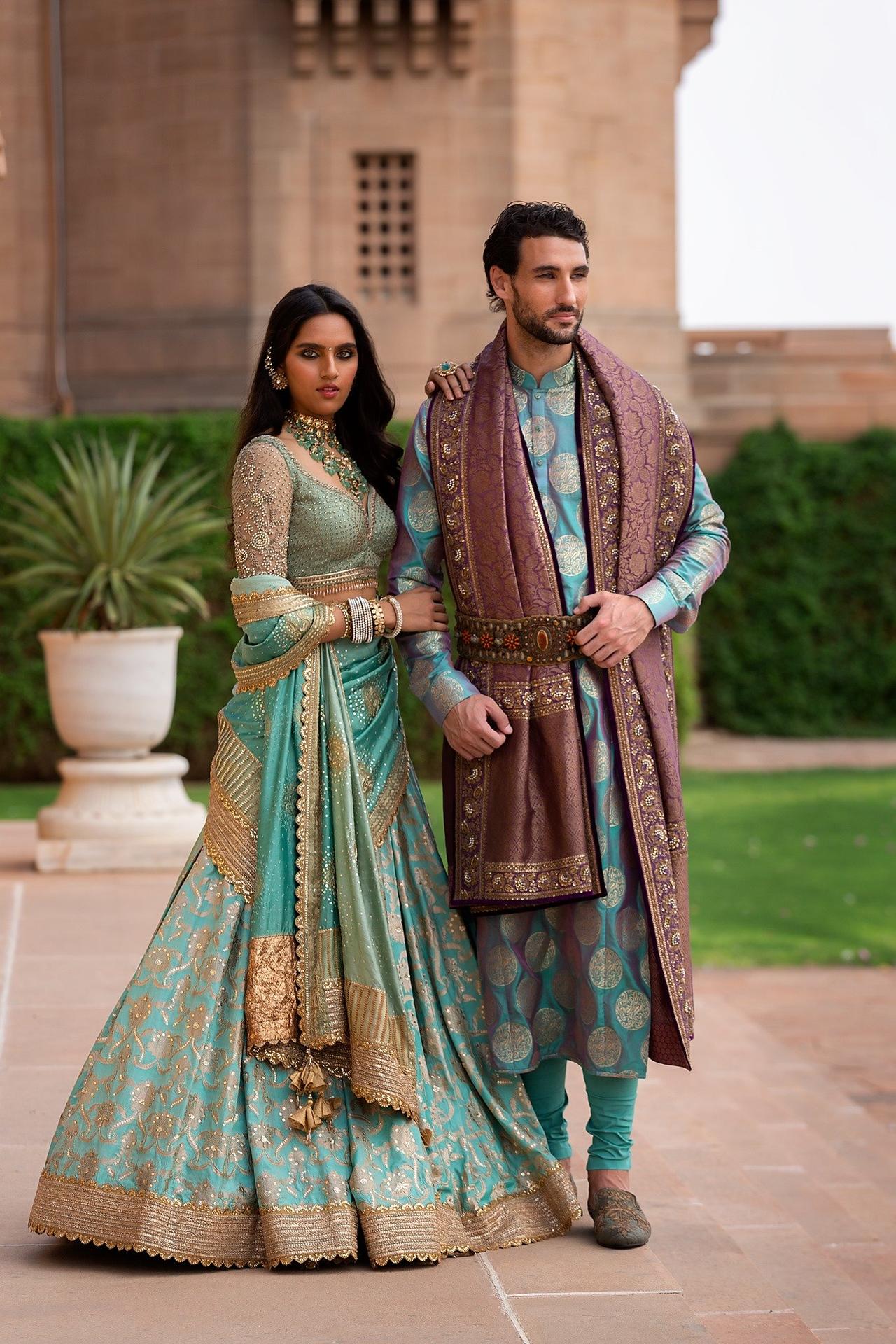 We have seen grooms-to-be adorning a red and gold Sherwani for their wedding, but haven't we all seen it way too much? Which is why we suggest that you ante up the Sherwani style and bring to it a twist of colours and maybe embellishment of prints to create an entirely new style of Sherwani for the wedding.
A shining brocade Sherwani with a complementing shawl, secured with a belt around the waist and matching Jootis will set style goals for many!
Double Breasted Waistcoat And Printed Blazer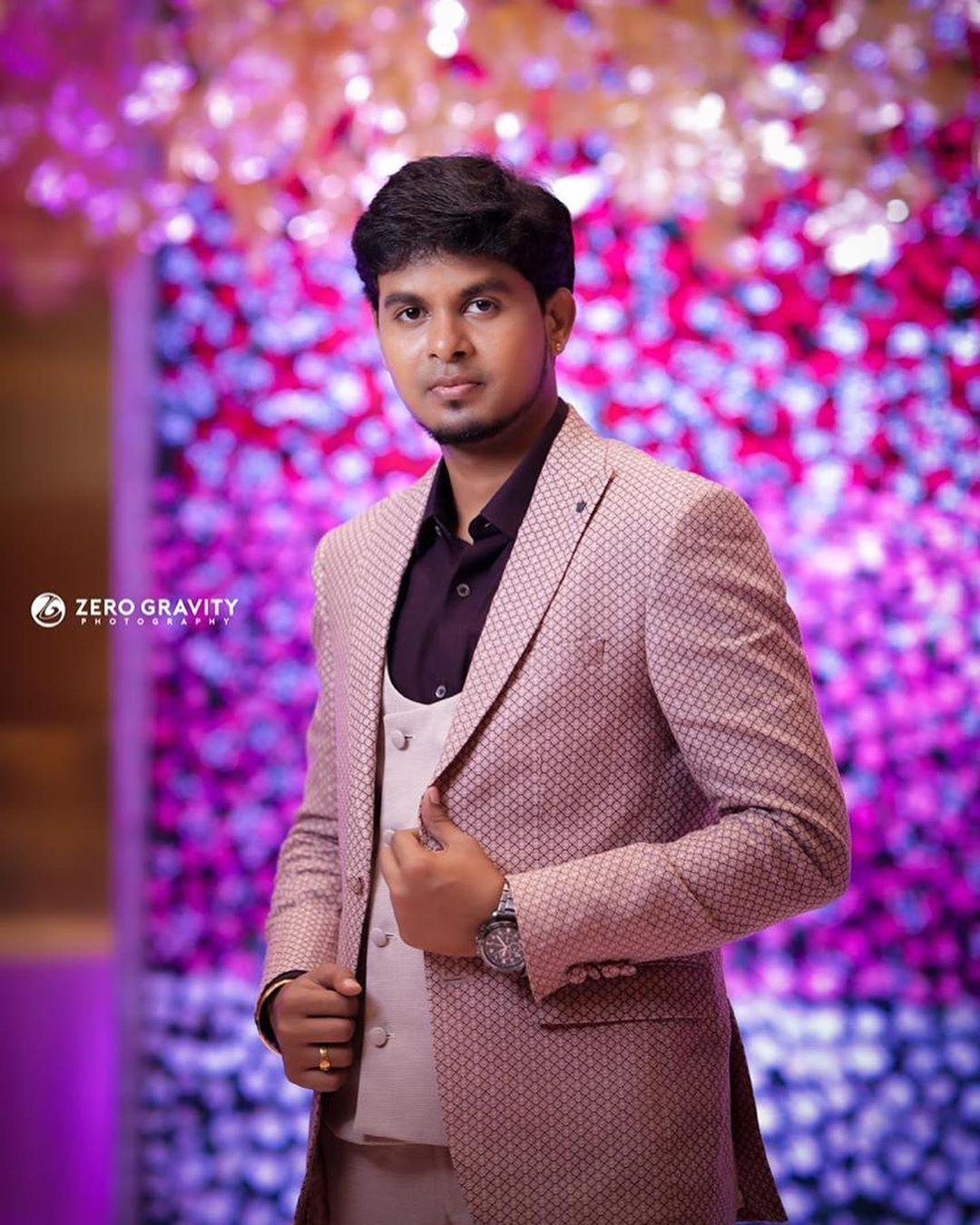 If brocade and velvet seem like too much of attention-seeking shimmers as winter dresses for man, then one can opt for a double-breasted waistcoat and printed blazer as a toned-down option.
Opt for a print that is micro and muted in colour tones, balancing out the minimalism theme of the overall look. Such waistcoat and blazer sets look much elegant when paired in similar hues of the same shade. For a dapper look, match this apparel combo with a beautiful lapel pin and a pair of Oxford shoes.
Plum Tuxedo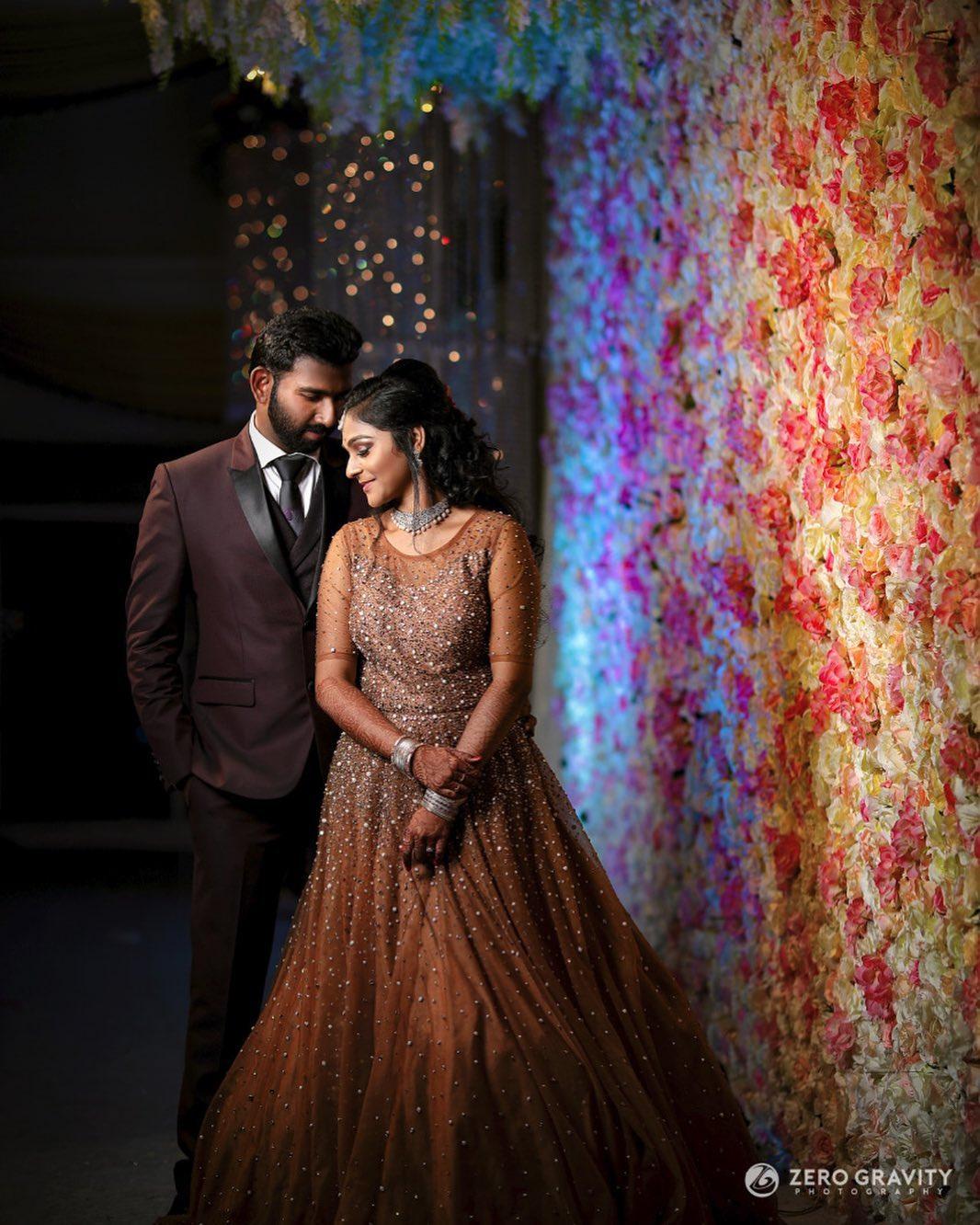 Wearing black tuxedo suits as winter dresses for man has become a pretty common sight. So in case you are inclined towards wearing a tuxedo suit for the upcoming wedding, then you should avoid getting a black & white combination. Instead, add monochromes in other darker colours to a well-fitted tuxedo suit.
You can opt for a plum hued tuxedo like this one, or go for similar shades like merlot, royal blue, tanned military or event a burnt orange shade.
Printed Jacket With T-shirt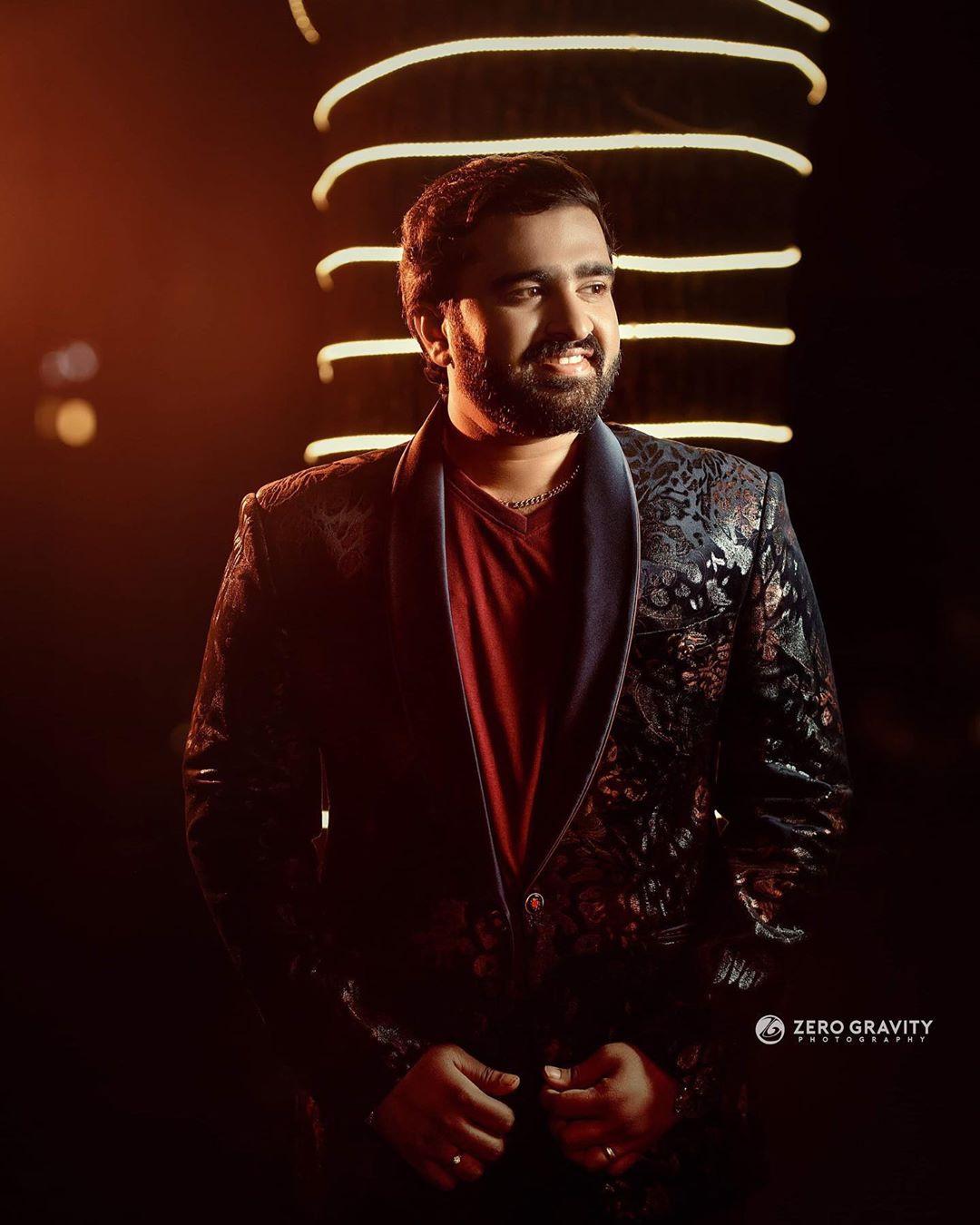 Keep it casual but keep it stylish by pairing a glossy printed jacket with a plain tee from your wardrobe basics. This look goes very well with a pair of denim and is quite comfortable to wear for any pre-wedding function.
If you feel warm with all the dancing around at the party, you can take the jacket off and have fun in just the T and denim jeans for a comfortable yet party-ready appearance. With the on-going trend of wearing sneakers with a thick sole heel, you can invest in sporty wear that will add on to the casual party look, while keeping your feet comfortable for long hours.
Waistcoat With Tie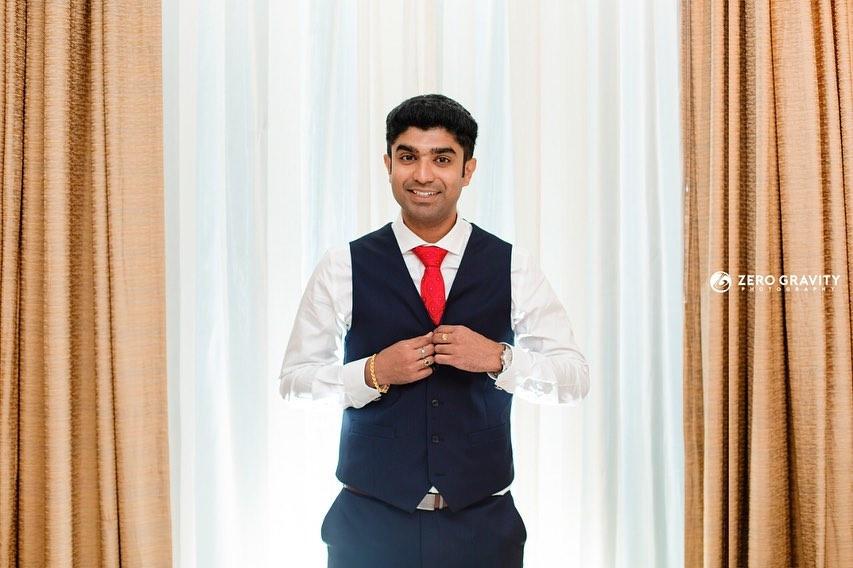 If you are stuck between deciding whether you want formal or informal winter dresses for man, you can select a style trend that is semi-formal and pretty casual to be worn to a wedding party.
A crisp white shirt, vibrant tie of your choice and a waistcoat - pants combination in the same fabric will be a great way to attend your friend or relative's wedding without feeling too formal or informal at the event. Matching belt, patent shoes and a wristwatch will be all that you need to complete this fun yet formal look!
All of these winter dresses for man have been listed keeping in mind that India receives varied winter temperatures during the season. Depending on the location of the winter wedding, you can judge the kind of winter dresses for a man that you would like to adorn. With these designs, you can also experiment with the kind of fabric that you pick, as different fabrics have different cold resisting qualities.
Once you are sorted with winter dresses for man from our list, you can proceed towards accessorising your looks with the help of different brooch pins, pearl necklaces, rings, earrings, hats, mufflers and the right pair of footwear.
If you have gotten inspired by these winter dresses for man and would like to explore more, then you can check out the menswear designers listed on our panel for more.