Steer Clear of These 6 Wedding Blazer Mistakes Grooms Make
Choosing a wedding blazer might seem like a straight-forward job but even that requires a lot of thought to go into it. Here are some of the most common mistakes that grooms make while choosing their wedding blazer.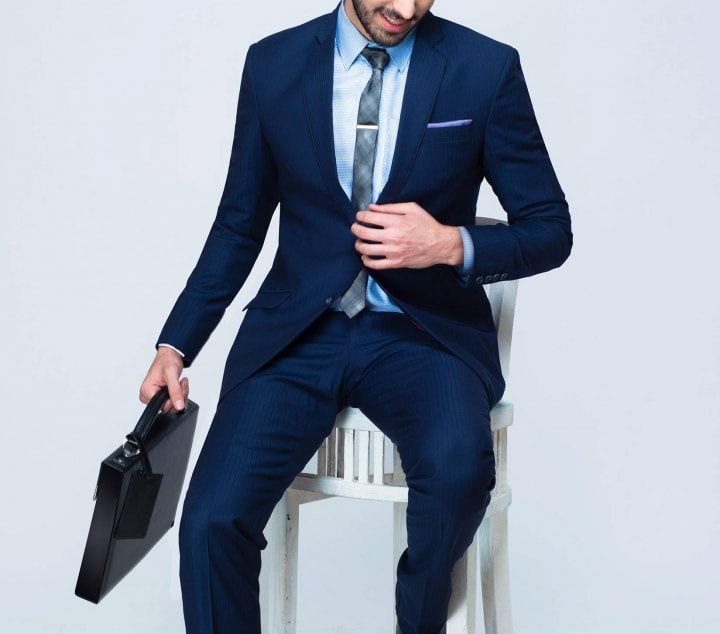 If you planning to wear a wedding blazer on any of your wedding festivities, chances are that you will make some mistakes. After all, not many of us are well-versed with buying wedding blazers. And people around you will give you a lot of advice and you wouldn't know how to filter it.
That's why, to make your job easier, here we present the most common wedding blazer mistakes men make. Read them all so that you can steer clear from them on your wedding shopping spree. And if need be, bookmark them so that you can look at them later.
1. Don't wait till the last minute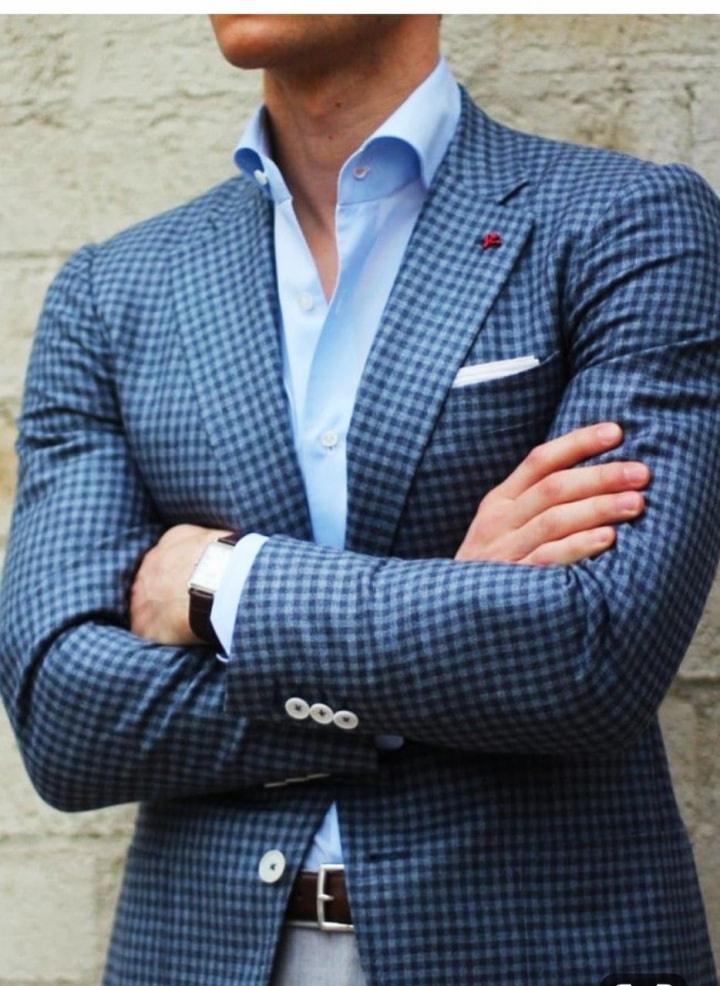 The search for the perfect suit or tux may not take as long as brides (the selections probably aren't as exciting either), but that doesn't mean you should wait till the last month or week to start scrambling to look for one.
Depending on your preferred cut, look and feel, it may take up to three months or so, especially if you're making one from scratch from a tailor. Note that the delivery will always be late. Take that time period into account as well before finalising your wedding blazer and the tailor.
2. Know what you want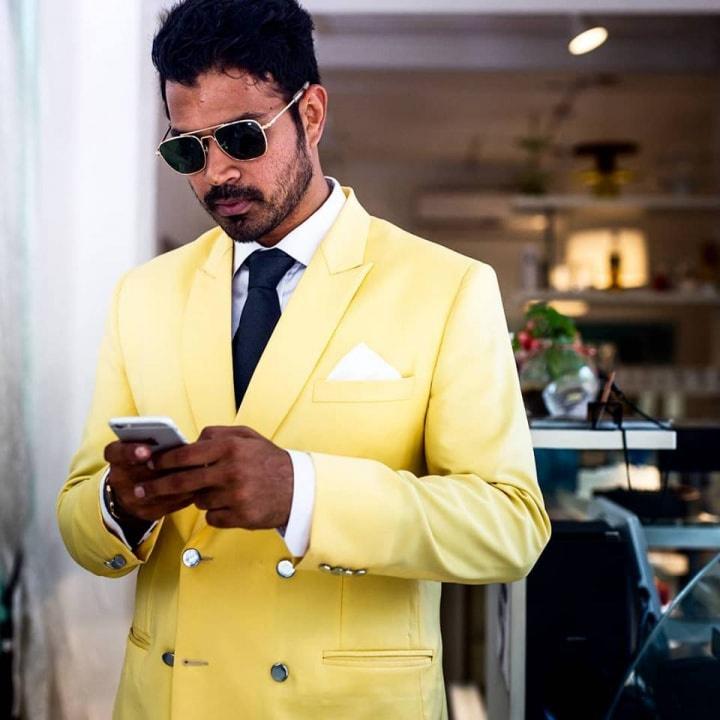 Lest you think your wedding wardrobe options are limited, there are still a few styles for you to choose from. This also depends on the type of wedding you'll be having. The tuxedo and morning suit is more suited for formal weddings, dark suits for the banquet and light suits for more casual affairs.
The type of wedding blazer you choose should also be in accordance with the ceremony you're going to sport it at. For the cocktail, a wedding blazer in black or blue makes much more sense than a pastel one. For your engagement, you can match it to your bride's attire.
3. Seek your bride's opinion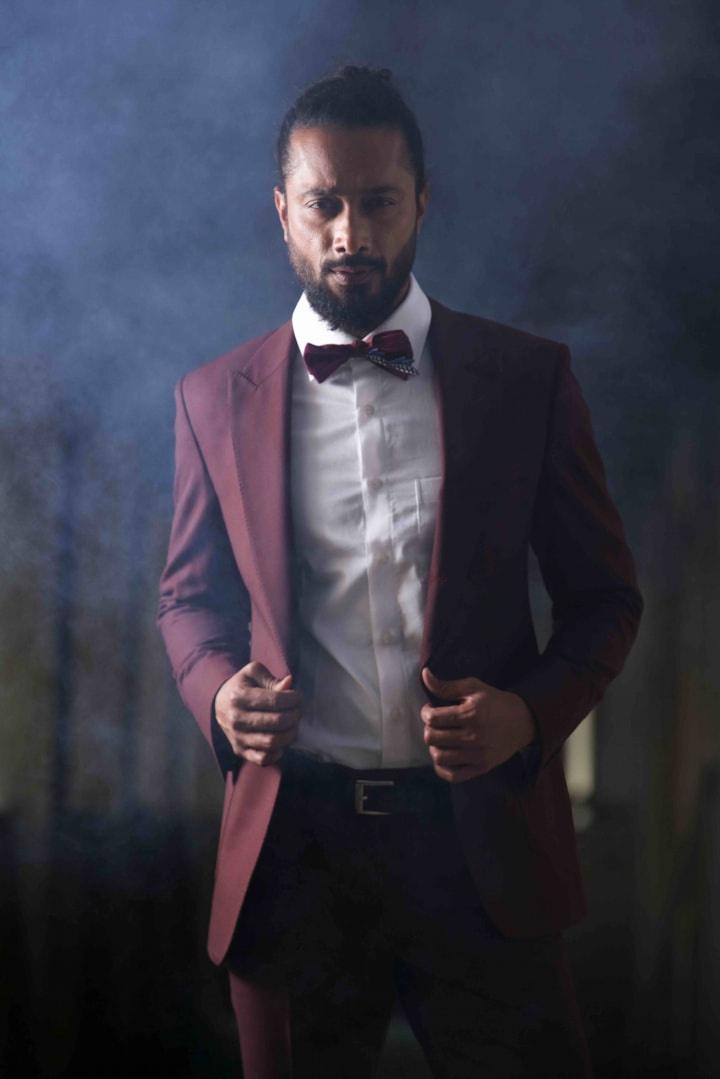 While most brides have enough on their plate when it comes to planning the wedding, they might also want to know what you'll be wearing. After all, they'll be standing next to you most of the time on the day of. Even if you know what you look best in, just ask what she'll be wearing (just a hint - you don't want to know everything. It's bad luck!) so you can coordinate your outfits a little.
Looking to match your bride in some way? You can wear a pocket handkerchief in the print of her attire. This little item would set both your looks in sync, making you the perfectly coordinated wedding couple.
4. Fit is everything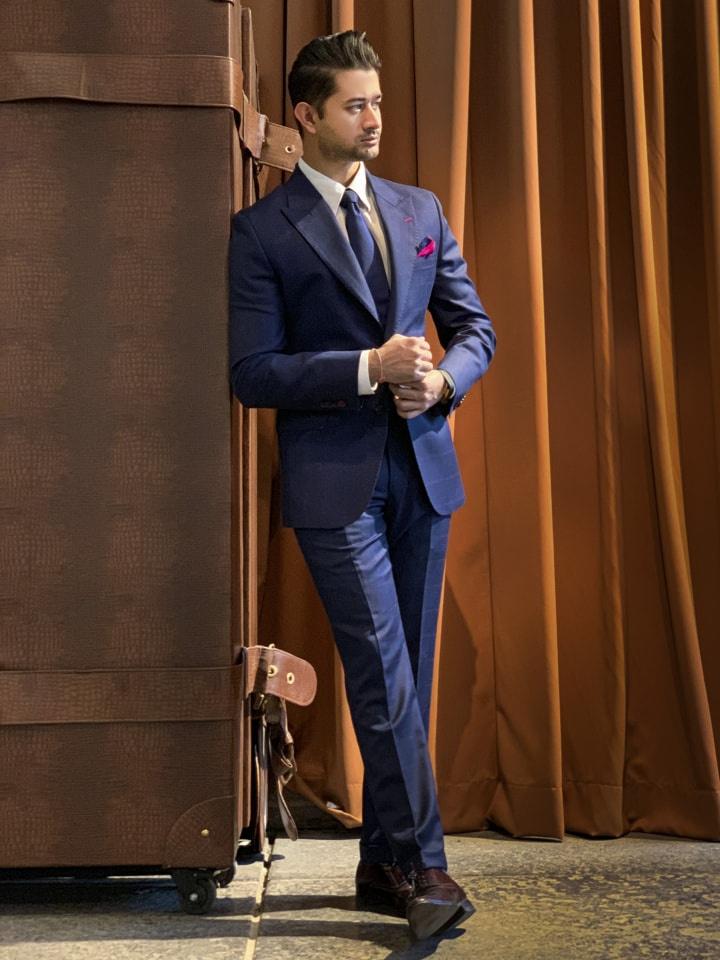 It's not enough for you to head to a store, pick out a suit that fits you best, and think you're ready. Having a good fit is key, and could make or break your look, especially if your suit or jacket is obviously too big or too tight on.
Even if your suit is store-bought or off-the-rack, see if you can have it tailored slightly to fit your measurements better. In order to accentuate all your features, it should hug you in all the right places and still be comfortable enough for any movement.
If it's your first time shopping and looking for a suit that, well, suits, keep an open mind. You won't know how it looks until you actually try it on after all. Pick items that you wouldn't necessarily wear and try them on.
How it looks on a hanger and how it will look on you are two completely different scenarios so you should everything a chance. Minor alterations can always be done to wedding blazers. Keep this mind while finalising yours.
6. Don't overdo it though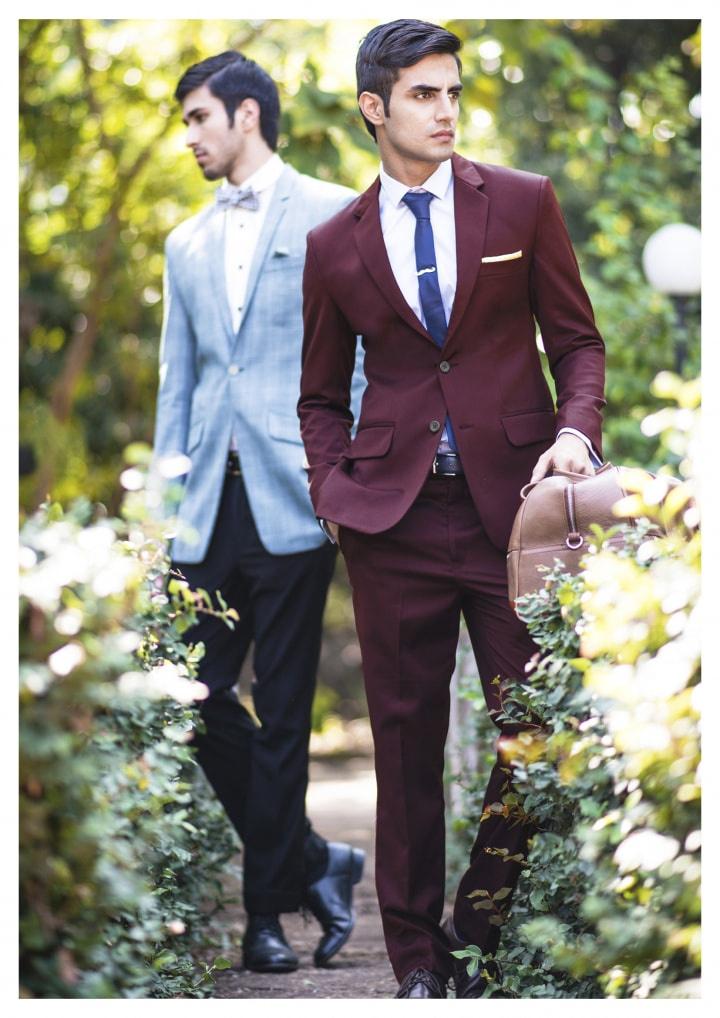 It's good to be adventurous, but don't push it. Dark suits like black and navy are classic, timeless, and suitably formal. If you're thinking of pushing the boundaries a little, a light, pastel suit may work, too. But going ballistic with prints and embellishments would spoil your look.
As a suggestion, you can choose a motif from the bride's attire and get it printed as a monogram. This sweet gesture would surely reflect in her smile and tell everyone who is getting hitched.
Just don't go for outfits in outrageous colours and patterns that'll remind your guests of Ranveer Singh (though you may still try your hand at Ranveer Singh hairstyles). Unless you'd like to do your best imitation of Pen-Pineapple-Apple-Pen's singer, that is. Your choice of blazer should suit you in every aspect. Go for multiple fitting sessions if required until you have the fit right.
The choice of colour for your wedding blazer should also complement your skin tone. Matching accessories go a long way in making an awesome impression on your bride-to-be and guests. If possible, coordinate your attire with hers for the power couple appeal.
What are your thoughts? Share them with us in the comments below.