10 New Sherwani Styles That Will Help You Look More Dressed Up Than the Bride!
With your wedding fast approaching, it's time to find a new sherwani! Check out these 10 styles that we have curated for you! If you want to know where to buy them, read till the end!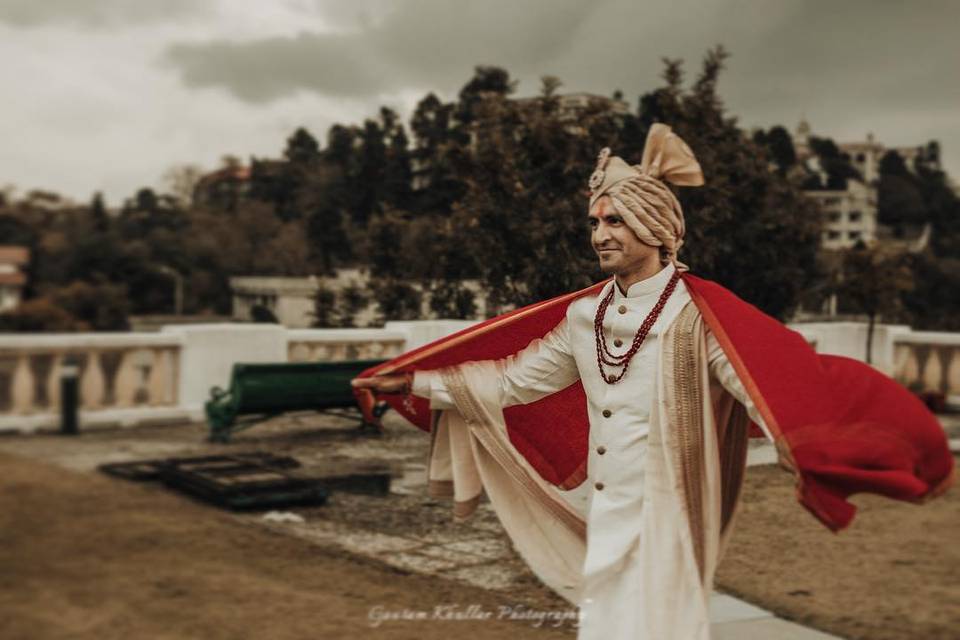 Looking your best is officially an easy task to strike off your list! With these new sherwani designs, you can make sure that you capture everyone's attention the minute you walk into your wedding venue! Of course, you must ensure that the sherwani styles that you pick suit your body type. However, apart from picking a sherwani with the right fit, there's not a lot that you need to do to look great!
Check out these new sherwani designs and keep them in mind when you start shopping for your wedding collection for groom! Don't forget to let us know in the comments which ones you like the best!
1. Beige and red regal new sherwani!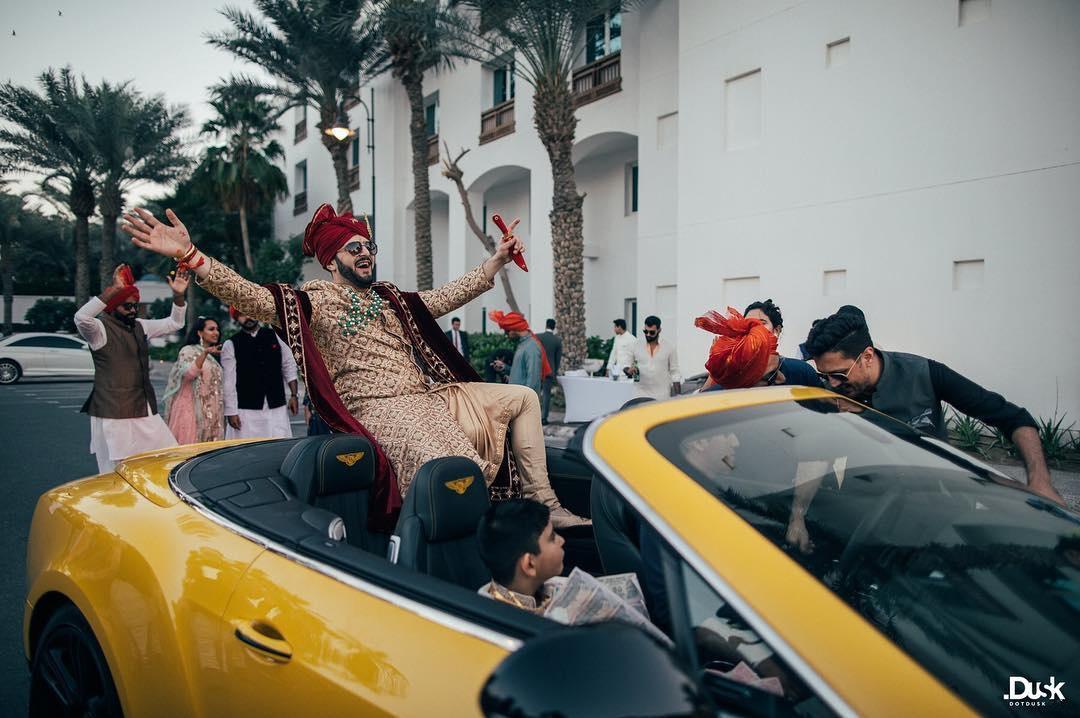 With a beige base, this new sherwani has diamond-shaped patterns all over that are made with a hint of red. This red then makes an appearance in the form of the stole and wedding Pagri, making this a really regal look for grooms. Pair this look with a pearl or beaded necklace to amp it up!
2. Cream embroidered sherwani!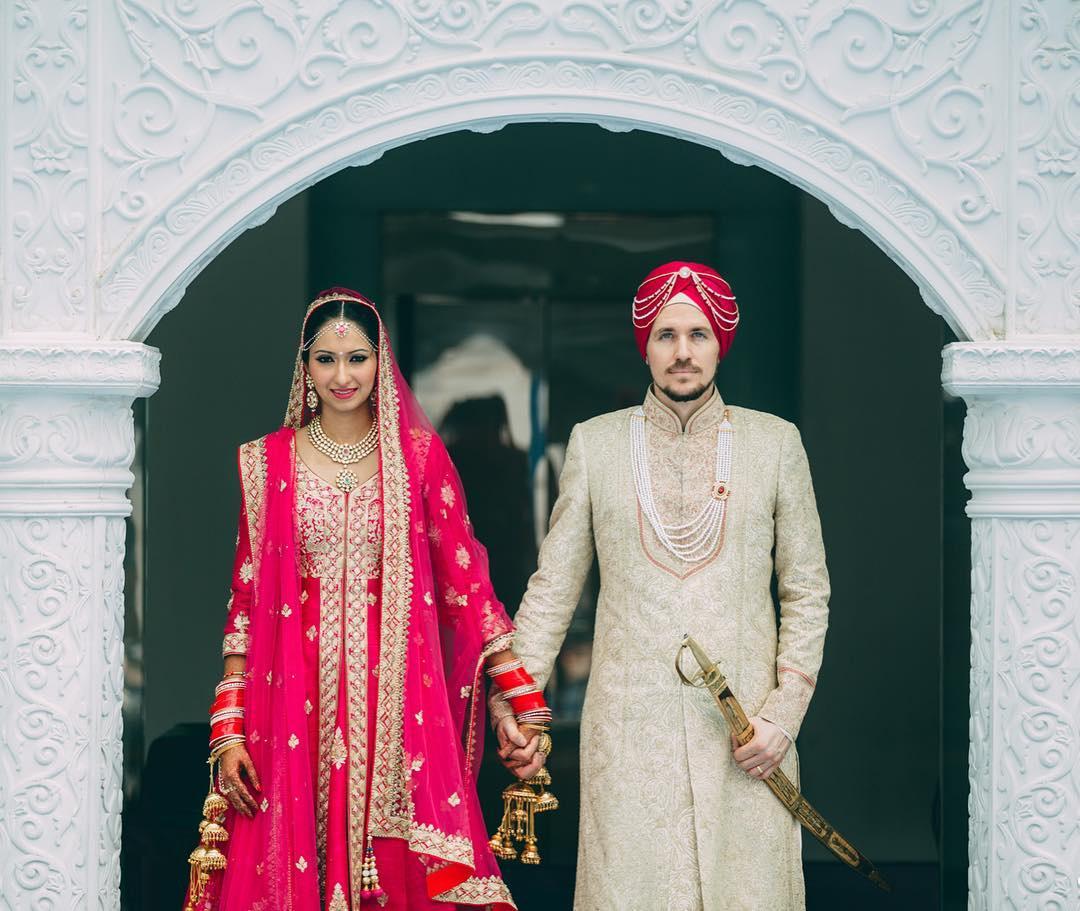 With a cream base coupled with embroidery patterns in the same colour, this new sherwani style has a muted look, ideal for our introverted grooms! The Chinese collar really accentuates this groom's shoulders, and we're loving the pearl necklace too!
3. Heavily embroidered navy blue new sherwani!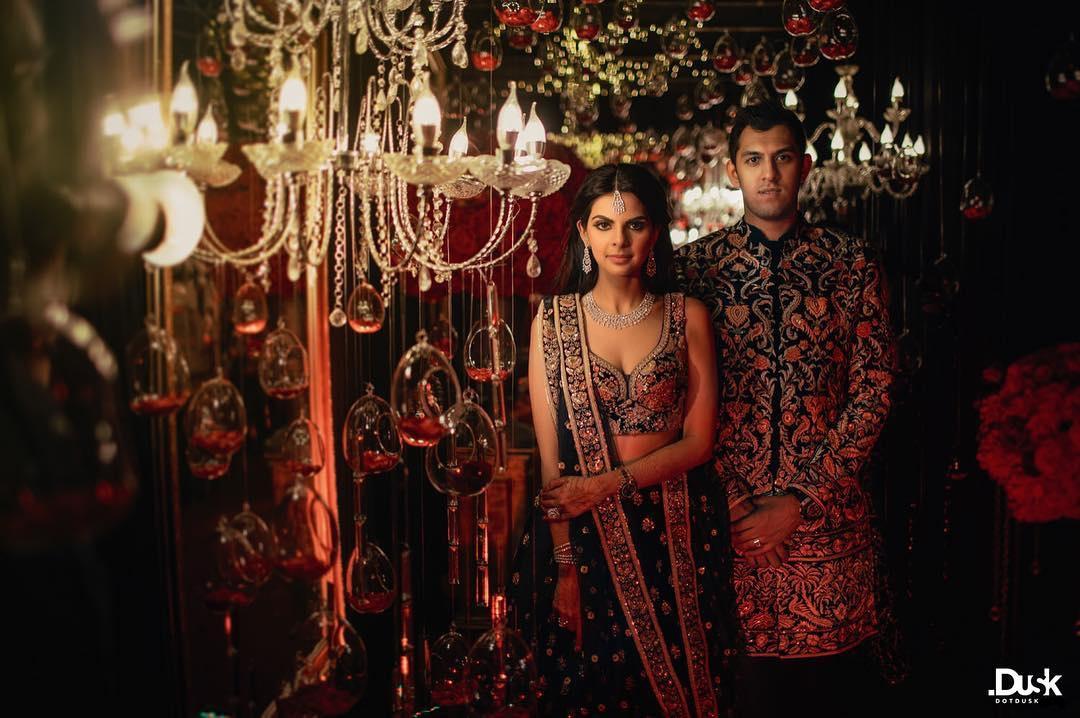 Many grooms these days want to match their look with their bride's. Here's a navy blue sherwani with a ton of embroidery work all over. The same colour combination and embroidery style is repeated in the bride's look, making the two look like a match made in heaven!
4. Grey and silver sherwani!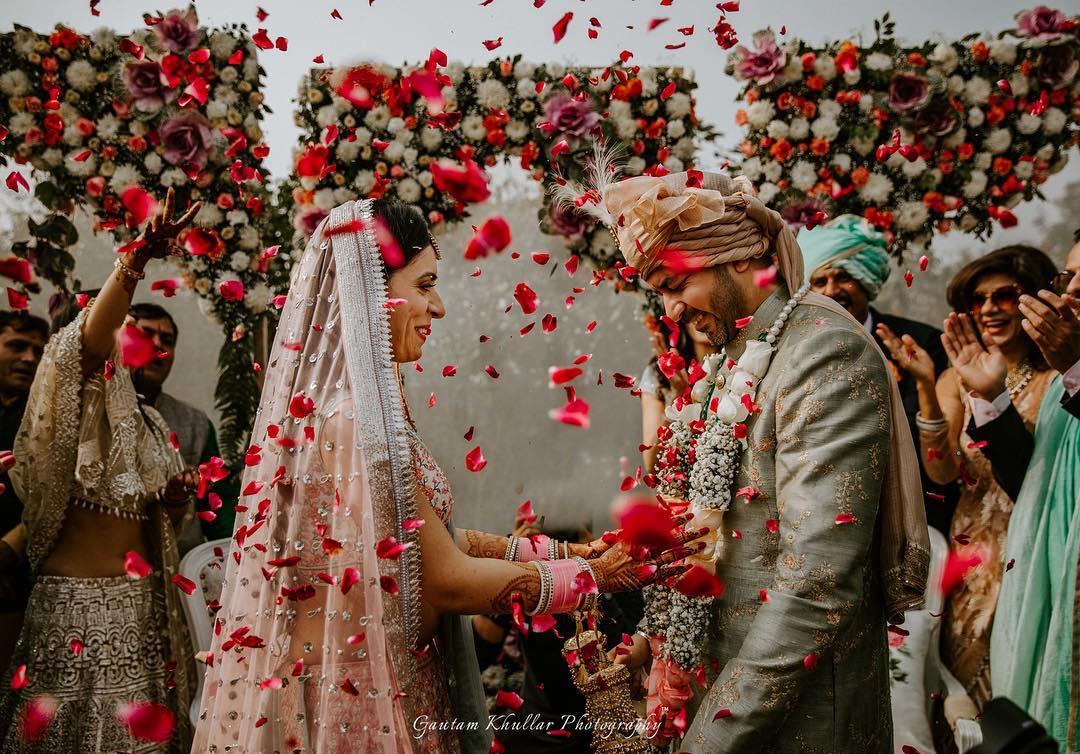 Grey is a colour that's pretty big in the fashion world these days, which is why this new sherwani looks so on-point. The light silvery embroidery work is just gorgeous, making this a subtle and elegant look, perfect for upscale weddings!
5. Gold heavy sherwani!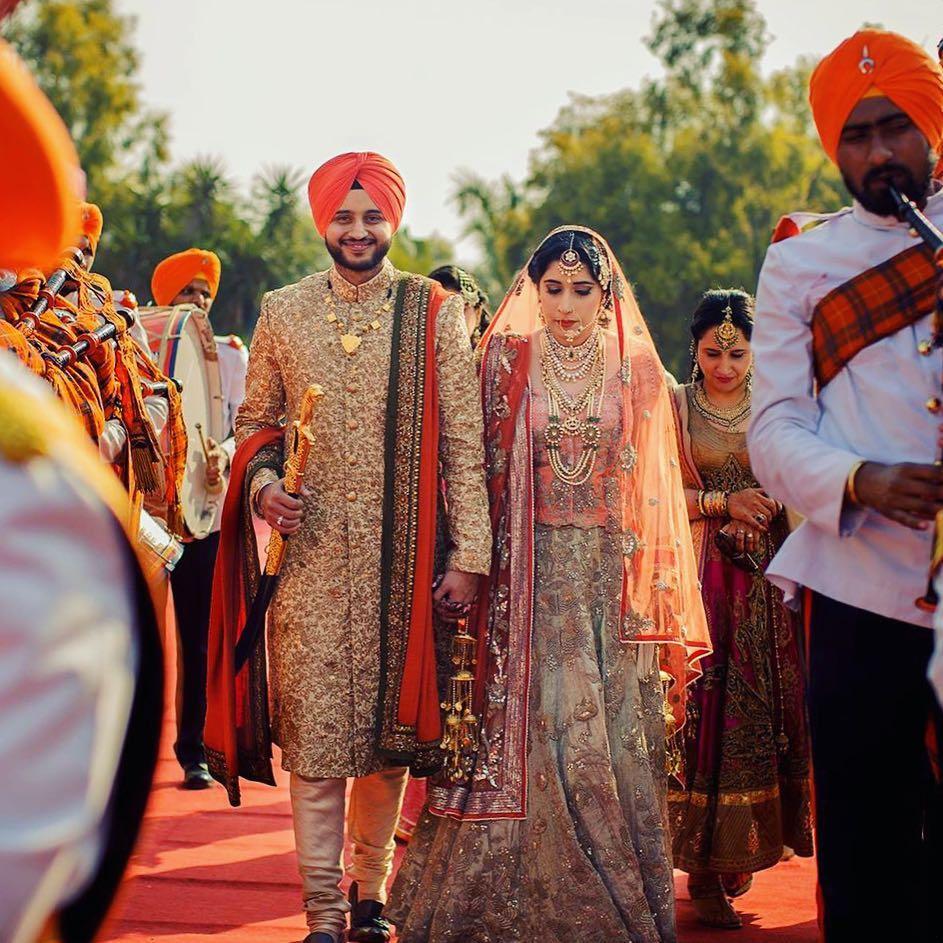 If you're looking for a new sherwani with a strong ethnic aesthetic, then this is the perfect example of the same. The gold-beige base has very embroidery in the form of vines all over, making this the ideal outfit for the groom. Paired with a green and orange stole that has gold Gotta Patti work on it, this ensemble has all the right pops of colour to elevate your look even further. Match your pagri with the stole colours and you're sorted!
6. Elegant ivory sherwani!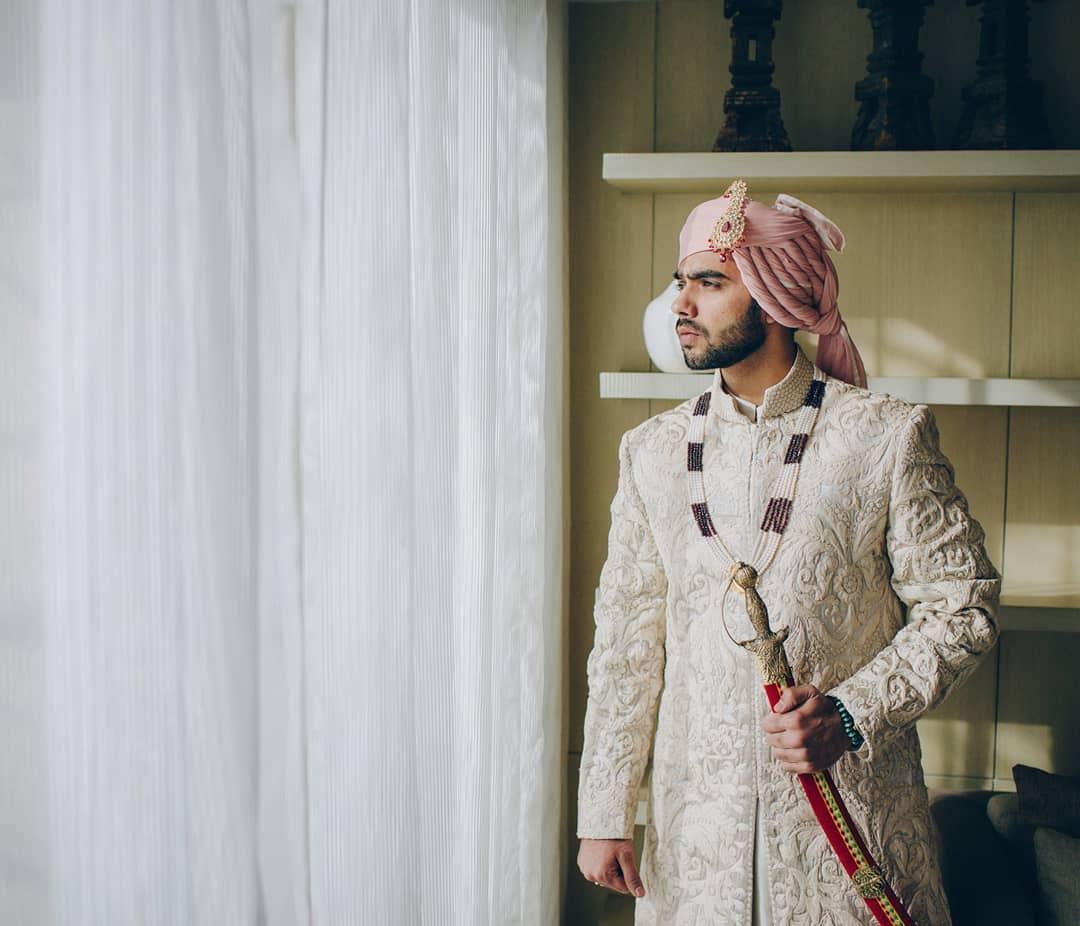 This beautiful ivory sherwani is covered in embroidery in the same colour, giving the garment an interesting textured look. We're totally loving all the accessories this groom has decided to wear, from the brooch on the pagri to the sword in his hand! What a great way to make a statement!
7. Trendy peach sherwani!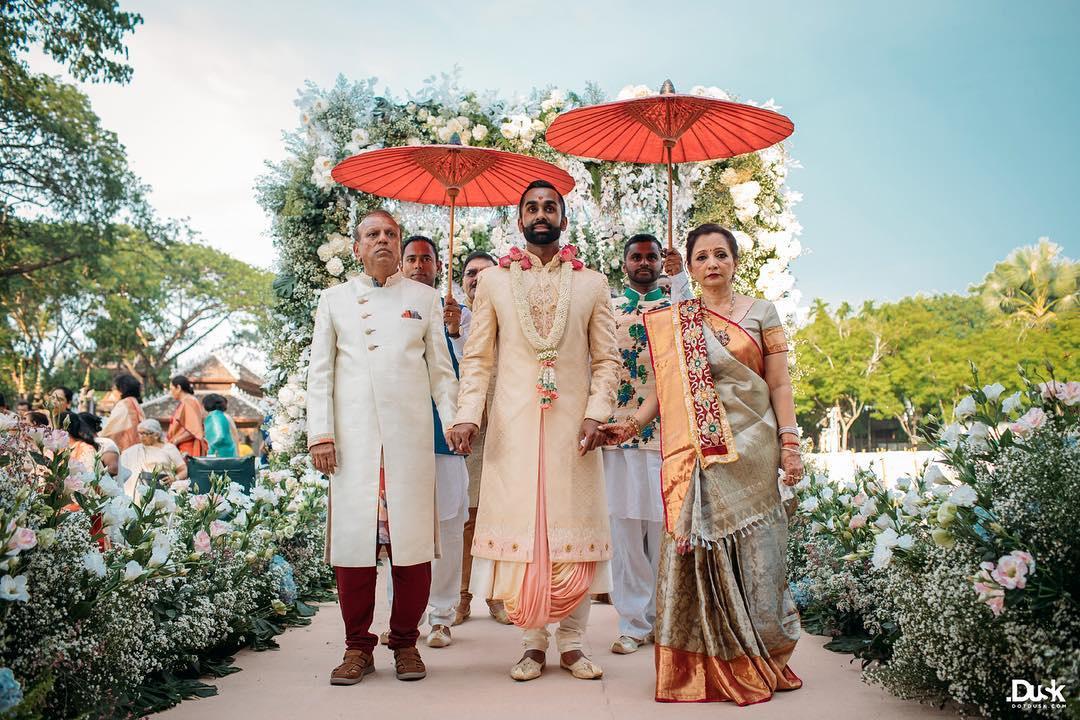 Peach is a great colour to wear during the wedding season and this groom has paired his new sherwani with a funky dhoti to make them look more unique. Most of the embroidery work on this sherwani is concentrated on the neck and chest, making this a mostly muted look. If you don't want to wear this to your wedding, you can certainly wear it to your Mehndi ceremony, as this is a great look for the day time!
8. Hot Pink Sherwani!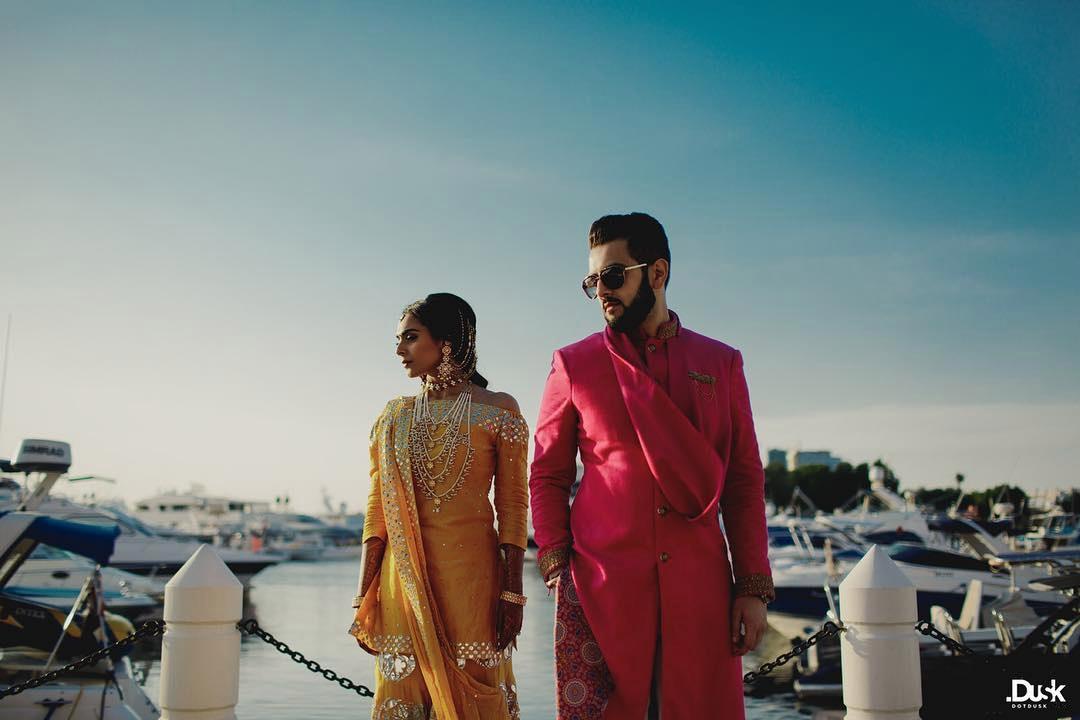 Very few men can pull off hot pink! Are you one of them? When shopping for your new sherwani, do check out a few options in this colour and see if you like it! If your bride is planning to wear pink on any of the functions, wear this to match with her on the same day!
9. Gold with pops of peach!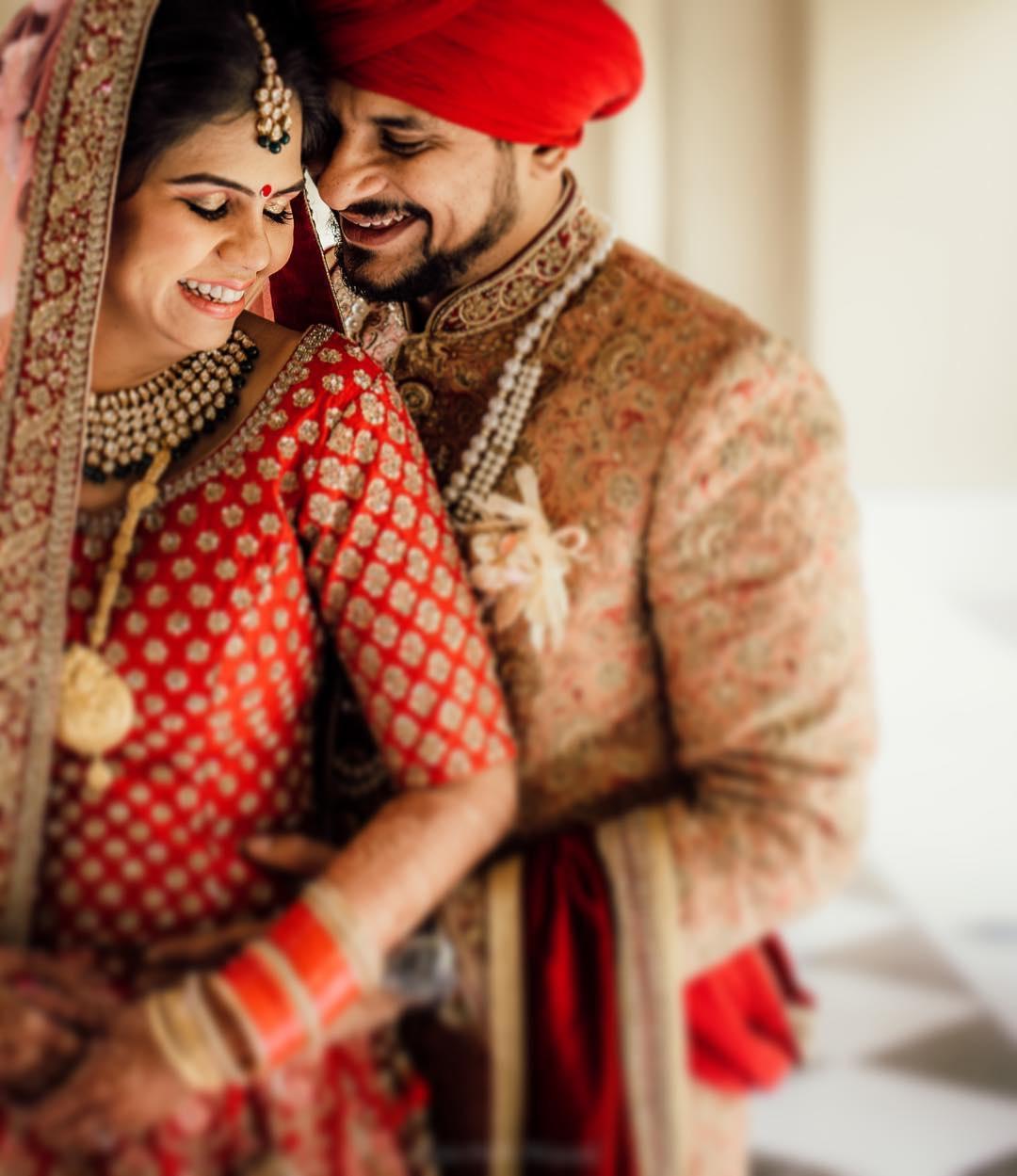 This gold and peach sherwani is a really great example of an outfit with different design elements that come together to create a great piece. The peach and gold embroidery and floral patterns look great together, making this one dapper groom!
10. Sea Green Sherwani!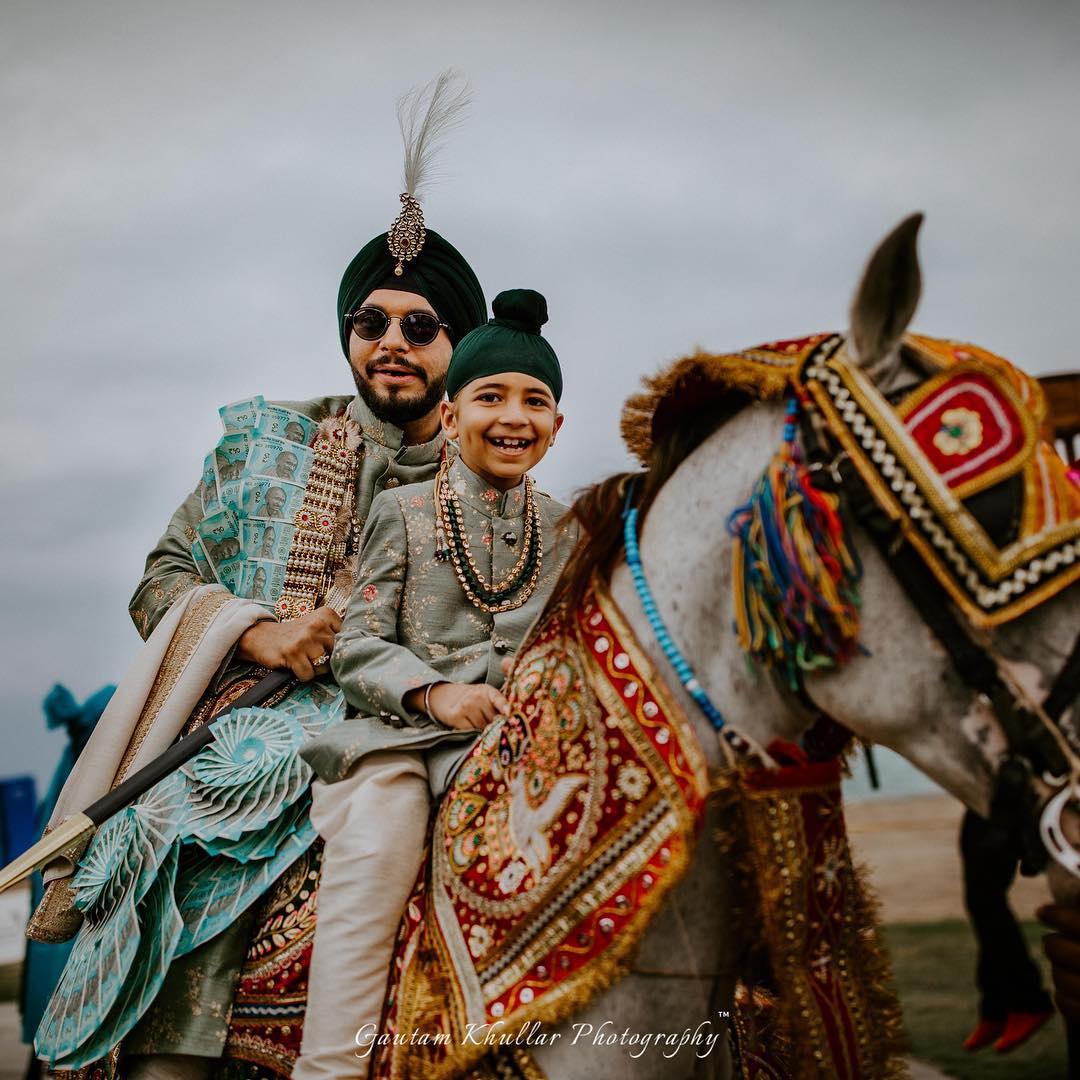 Finally, here's a colour that is super popular this wedding season as it helps the wearer stand out – sea green! This new sherwani has a solid sea green base with minimal embroidery, making this one of the coolest outfits we have seen on men! Pair it with a similarly coloured Churidar, or go for a cream dhoti if you want a unique look. Make sure that you wear jewellery that has emeralds in it to really make the green pop out!
With so many cool designs to choose from, it's no wonder that grooms find it hard to shop for clothes! The decision-making process gets harder with every cool outfit that's presented to you! We feel your pain, dude. Don't worry, with these ideas in your mind, you'll find the perfect outfit for your wedding in no time!
Check out our designers and boutiques if you're wondering where to get your sherwani from!