Wedding Pagri Alert! Can't Figure out How to Bring Your Pagri A-Game? Check out These Amazing Ideas!
Many people just wear their pagris once they've finished dressing up for a function, and don't really give this item much thought. However, a wedding pagri is a huge part of your ensemble and you should choose yours with care!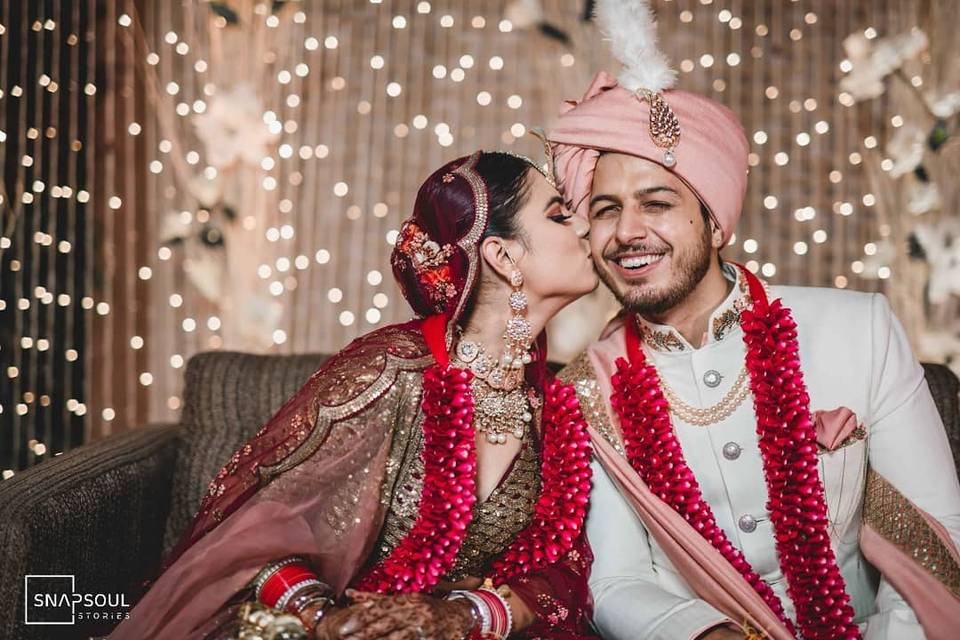 Pagris, or turbans, hold a very special place in Indian culture. Across various regions in India, a Pagri is used to symbolise respect and self-esteem. This is especially true for members of the Sikh community who wear turbans on a daily basis. Within the wedding context, a Pagri symbolises respect for different guests, particularly the groom. All the older men from the girl's side of the family generally wear wedding Pagris as a sign of being crucial members of the family. Not all guests are required to wear one, but if you have been asked to wear one, it means that the family holds you in high regard!
Wedding Pagris impact the overall look of your ensemble, which is why you have to select them with care. An inappropriate colour or style can make your entire look go for a toss, so do be careful while selecting the designs.
In order to help you out with this, we've got a list of wedding Pagri options for you to pick!
1. A gold coloured Pagri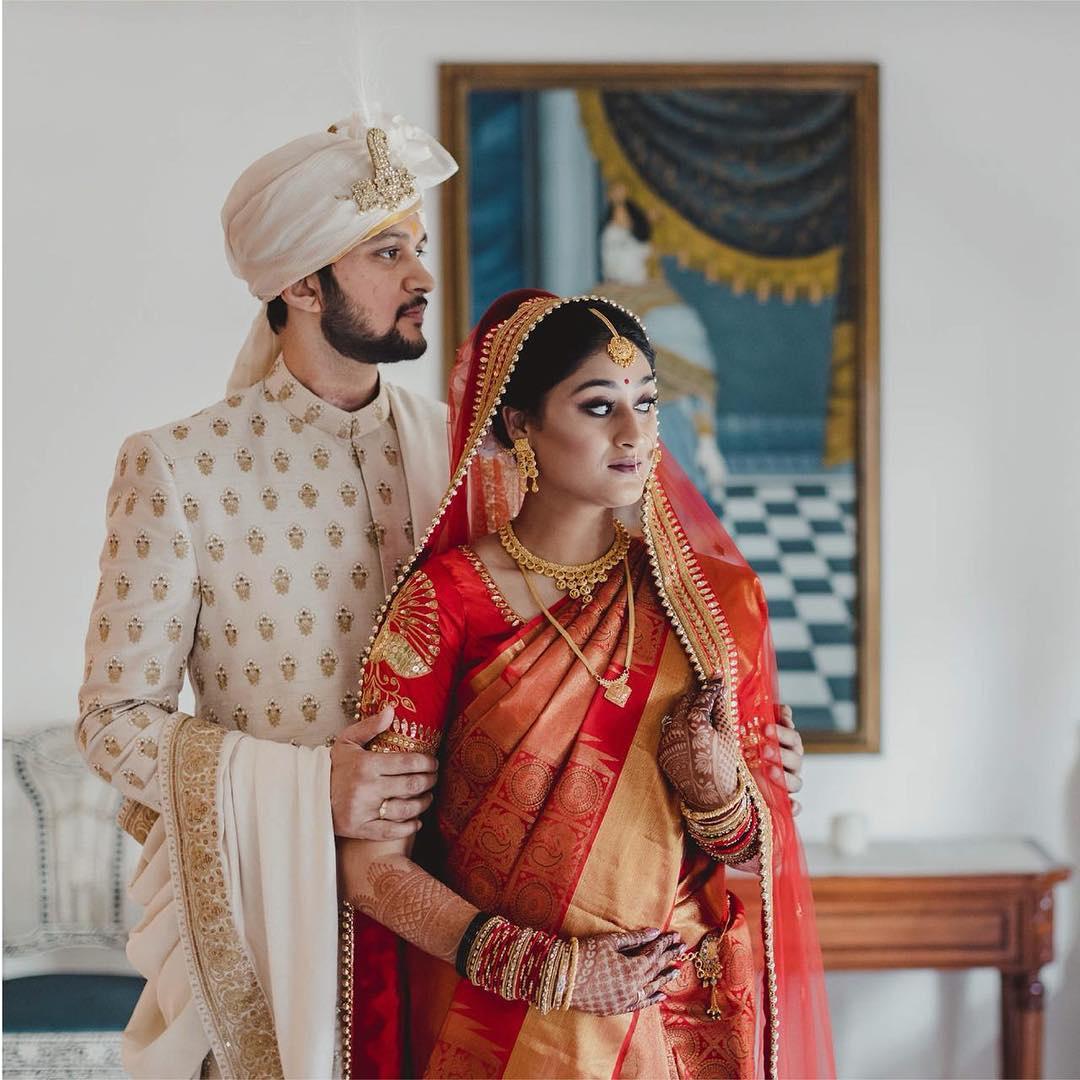 Gold is the ultimate sign of luxury, however, when it comes to the colour of fabric based accessories, it is a muted colour. This is what makes it ideal for people who are looking for a minimalist or neutral vibe when it comes to their wedding pagri.
What embellishments look nice with this style?
In general, pearl embellishments look very pretty when paired with a gold or beige base. You can also go with coloured stores as the base colour is a very versatile one.
What outfits to pair this with?
You can pair a beige pagri with ivory, beige, and even gold outfits.
2. A minimalist ivory pagri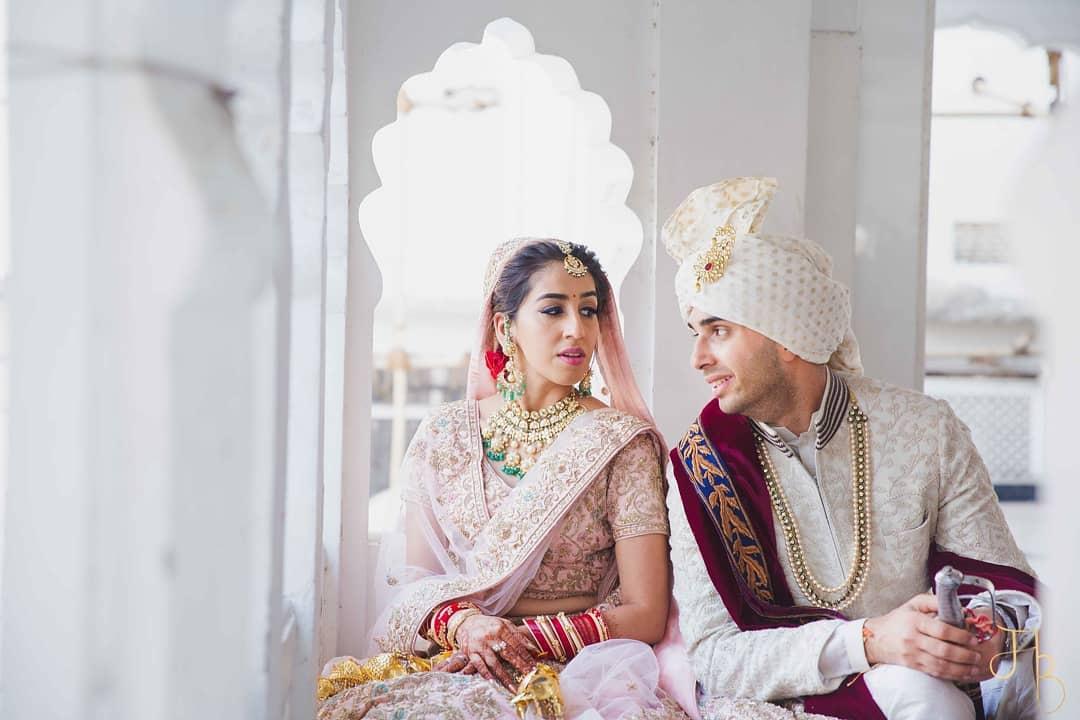 Ivory is a gorgeous colour and though many different designers offer garments in this colour, it is still a fairly uncommon one in the wedding circuit. If you want to look elegant, an ivory wedding pagri is a right choice for you.
What embellishments look nice with this style?
A bright red ruby would look absolutely stunning when set against an ivory Pagri. If you can manage to get your hands on a Kundan brooch, that would be perfect!
What outfits to pair this with?
You can wear practically any colour with white as these days, it is fashionable to offset colours with this shade. Treat your Pagri as an accessory akin to white shoes!
3. A classic red pagri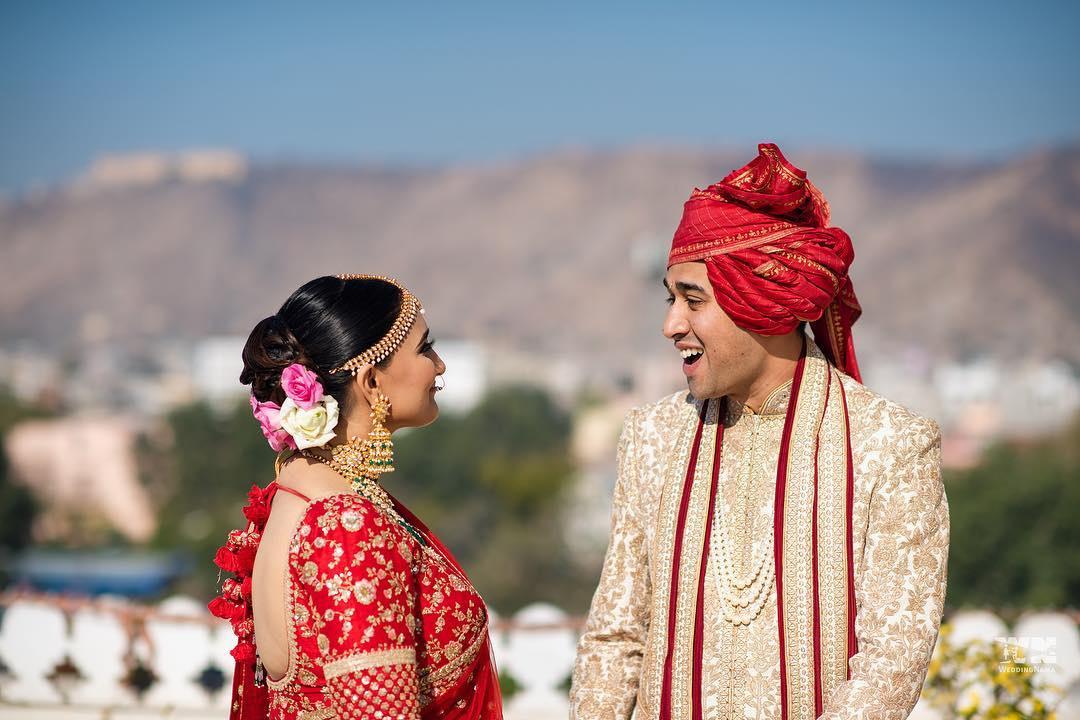 Indian weddings and red go hand in hand, so wearing a red wedding pagri would certainly not look out of place at this traditional event. However, red Pagris are generally worn by the groom as red is the colour of love. If you're not the one getting married, then stick to a watered down red, aka pink!
What embellishments look nice with this style?
Try a brooch that has emeralds on it because green and red are complimentary colours. If you want the embellishment on the Pagri to stand out, then this would be a great way to ensure that this happens!
What outfits to pair this with?
A red Pagri will look great with a beige or gold designer Sherwani. It can also look great with a white outfit, a black one and even red. Out of all the wedding pagri colours, this is actually one of the most versatile styles out there. So, if you haven't picked out your outfit but are about to buy this accessory, then pick red to prevent any clash.
4. A funky yellow pagri
Are you the kind of person who loves to accessorise their outfits with bright splashes of colour? If so, then you should opt for a happy yellow wedding pagri that goes in line with your fashion sensibilities! You can either wear a plain yellow one or wear one that has a print on it if you really want to go all-out! The choice is yours!
What embellishments look nice with this style?
Yellow, though one may not expect it, is a very versatile colour so you can get away with adding any type of embellishment you want. Pick something that you like so that you can be extra in-love with your accessory!
What outfits to pair this with?
Since the basic idea is to make the Pagri pop against the outfit, choose bold, dark colours to pair it with. Black, navy blue and deep green are great options when it comes to choosing colours that go well with yellow.
As you can see, you can totally treat your wedding Pagri as an accessory, instead of the after-thought to your outfit. Go ahead and get great ones that express your personality and you'll be the talk of the entire wedding! Pair one of these with your designer sherwani now!
Get in touch with our Pagri vendors to find the perfect turbans for your wedding look!