Bandhgala Suit for a Royal Look
Guys, nothing beats the poise and charm of a bandhgala suit when it comes to smartening up for a wedding. Whether you're the groom or a very special man of honour, here are some bandgala suit designs for a super royal look!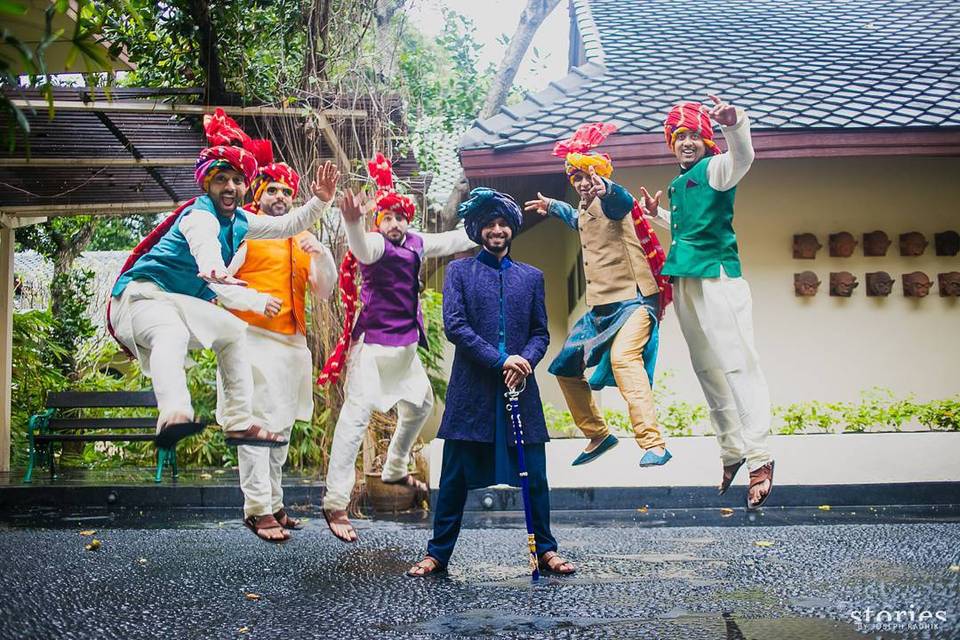 Image Credits - Stories by Joseph Radhik
The Bandhgala suit or the Jodhpuri suit is a vintage way to get a royal feel for your dapper groom. It had emerged when the British structured jacket was fused with Indian Angrakha during the British era in India. The British might have left the country but they surely left this impressive impact on men's fashion and the legacy has been living on ever since.
Present day Bandhgala suits have become timelessly lavish and elegant and there's a lot of room for experiment. As part of a wedding collection for groom or his best friend - this is the outfit that's sharply tailored to perfection and exudes class. Ensure that your look is on-point with these Bandhgala suit styling ideas that will give you a royal look that's extravagant and flattering. Here are types of Bangala Suit that will help you to exude royality on your special day. Take a look!
Ethnic Bandhgala Suit

Image Credits - Tarun Tahiliani
This ethnic wear by Tarun Tahiliani is one of the driving forces behind the new India Modern language. This ethnic Bandgala suit talks about powerful silhouettes, lightweight ensembles, timeless colours and impeccable tailoring.
Blue Bandhgala Suit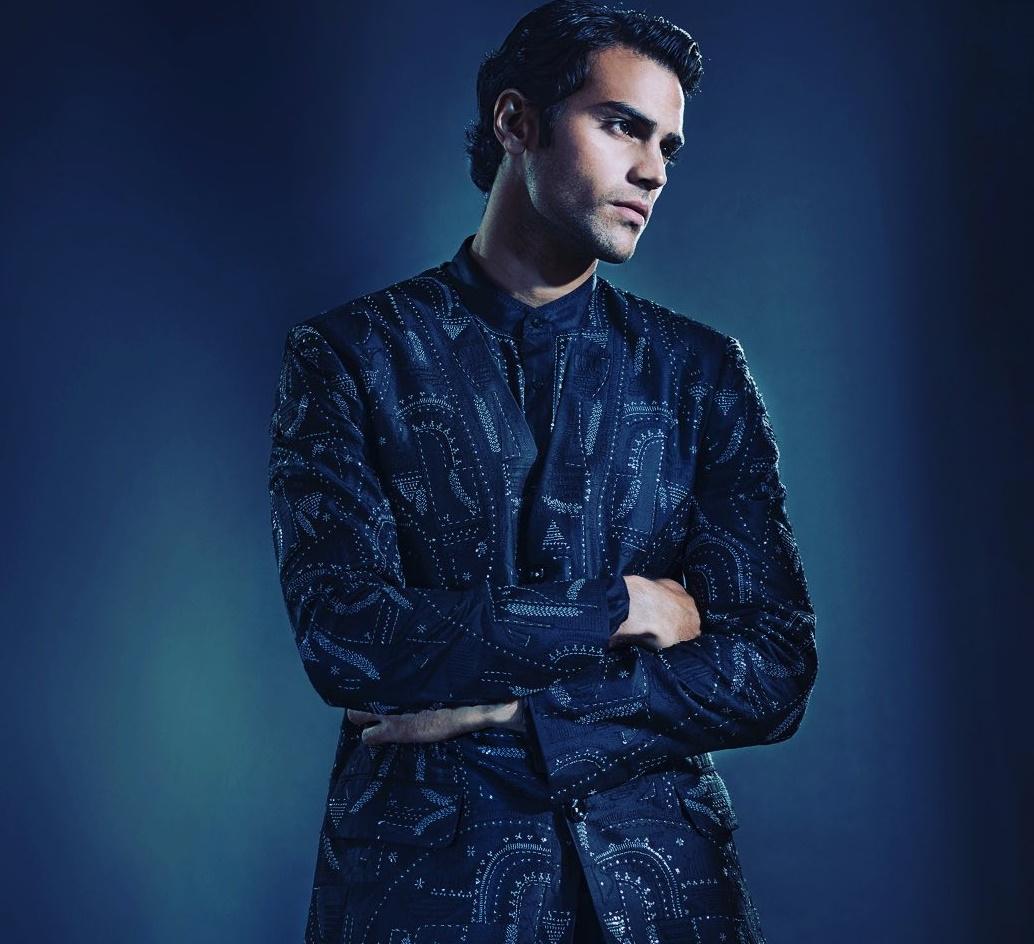 Image Credits - Raghavendra Rathore Jodhpur
Bandgala blue suit is all in rage due to all right reasons! This stunning ensemble band gala suit by Raghavendra Rathore Jodhpur is trending as it comes under the sustainable fashion game - which is the need and trend of this year.
Printed Bandhgala Suit

This printed bandgala suit by Shantanu & Nikhil is an embodiment of vibrant, joyous energy. This is ideal attire for grooms who have a panache to carry the fashion game. Isn't it amazing?
Bandhgala Jodhpuri Suit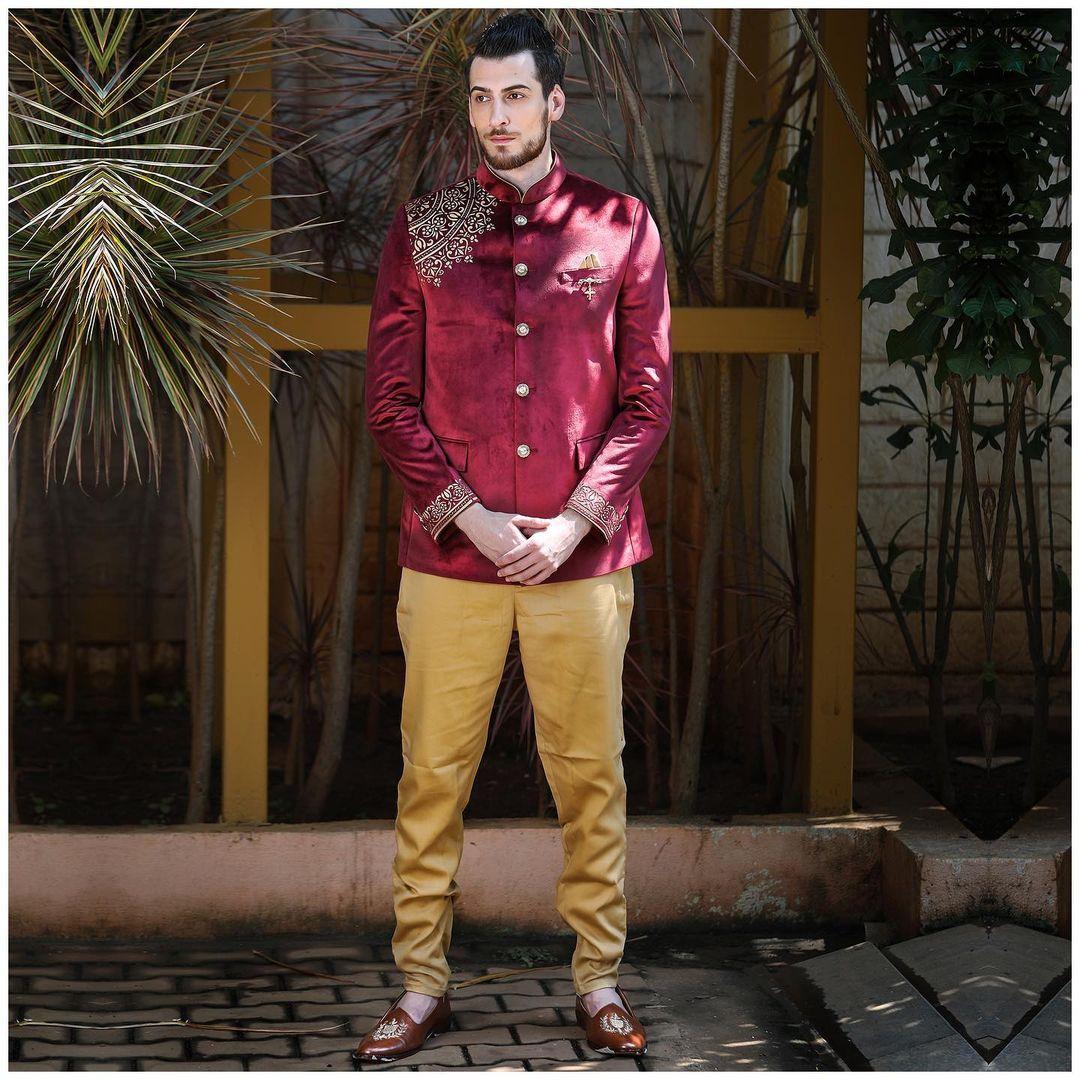 Image Credits - Samayakk
Jodhpuri Bandhagala suits and their modern-day, as well as classic versions, can accentuate your personality within minutes. Effortlessly charming, this outfit is apt for all wedding functions and for all age groups, and all body sizes too.
Cream Bandgala Suits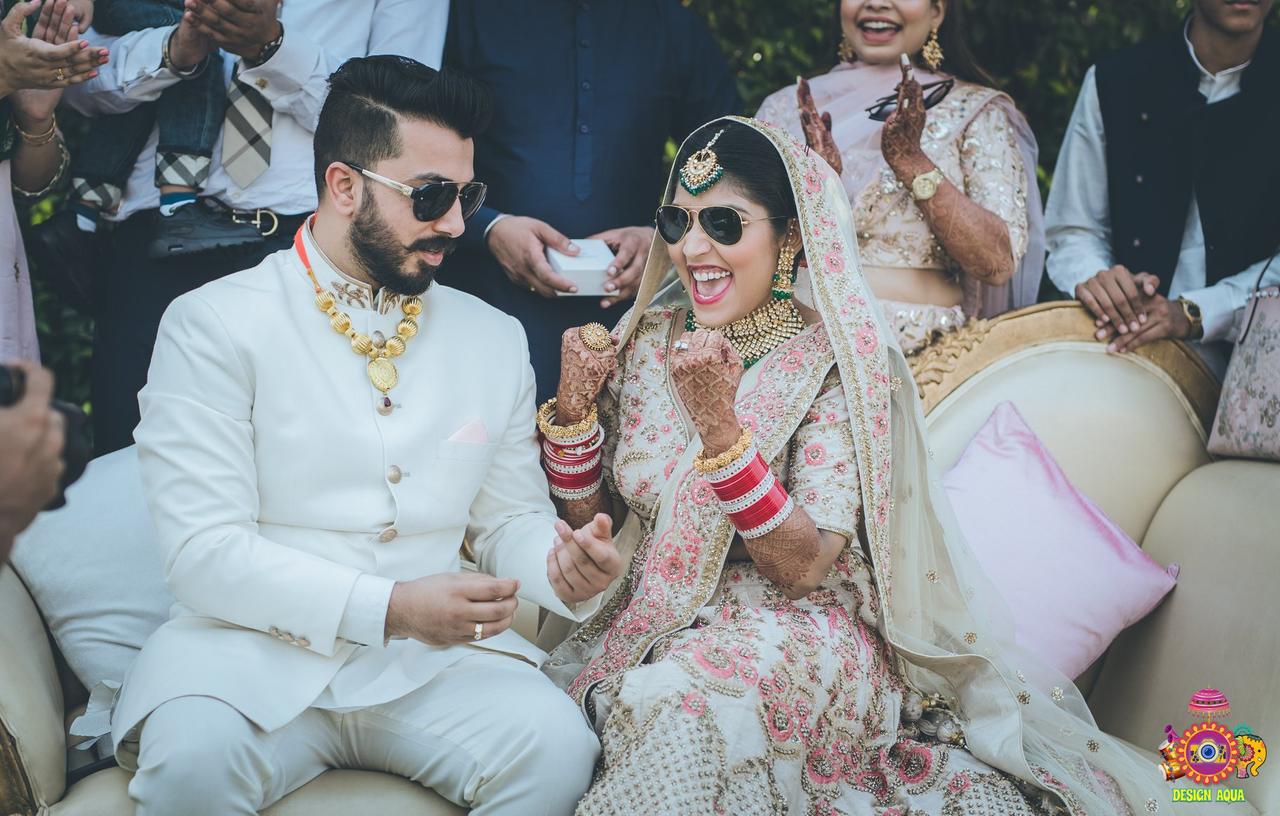 Weddings are one time when a man can wear jewellery and actually look dapper. We love the poise with which this groom is carrying his fitted Bandhgala suit with a chunky gold necklace and a stylish pair of sunglasses.
Bandhgala Suit for Wedding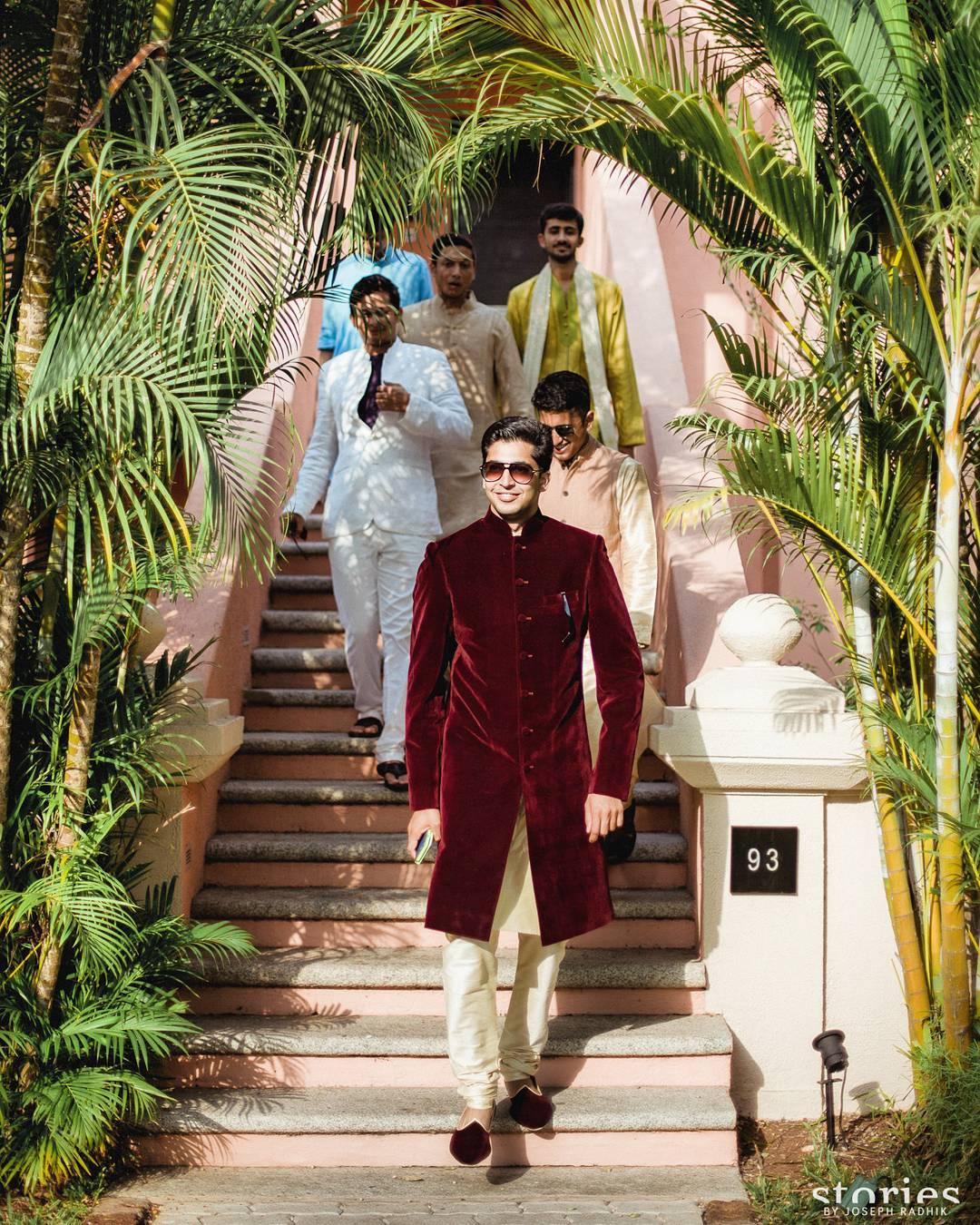 Image Credits - Stories by Joseph Radhik
In winter season velvet, silk bandgala suits are trending for men. Though in summers they have light cloth material and shades in grooms wear. Take a look at this groom and see how he is stealing the limelight in velvet attire as he is looking dapper.
Bandhgala Suit for Reception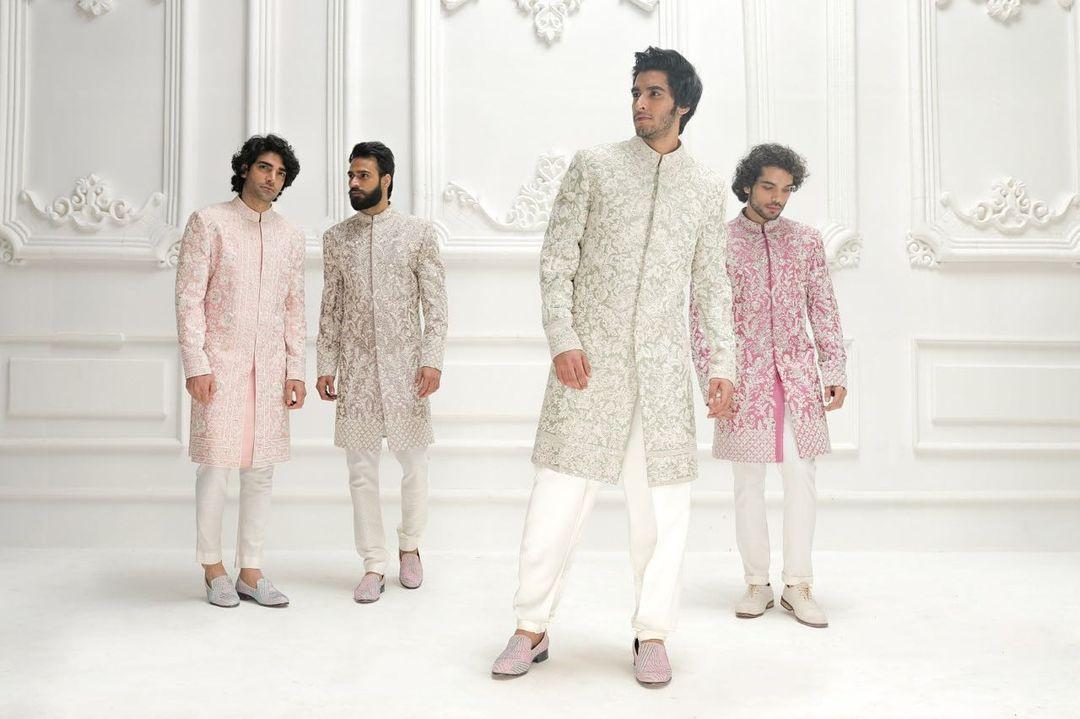 Image Credits - Manish Malhotra
Thinking what to wear on your reception day? Then take inspiration from this bandgala suit trending design and let your style add happiness on your special day.
Evergreen Bandhgala Suit Styles
There are many brands and designers who are creating masterpieces in bandgala suit designs. However, do check out from bandgala suit manyavar, bandgala suit form blackberry and bandgala suit raymonds. Rest, here is the list of evergreen bandgala suit styles for grooms. Read below for soe interesting inspirations from the past.
Black/Grey Bandhgala Suit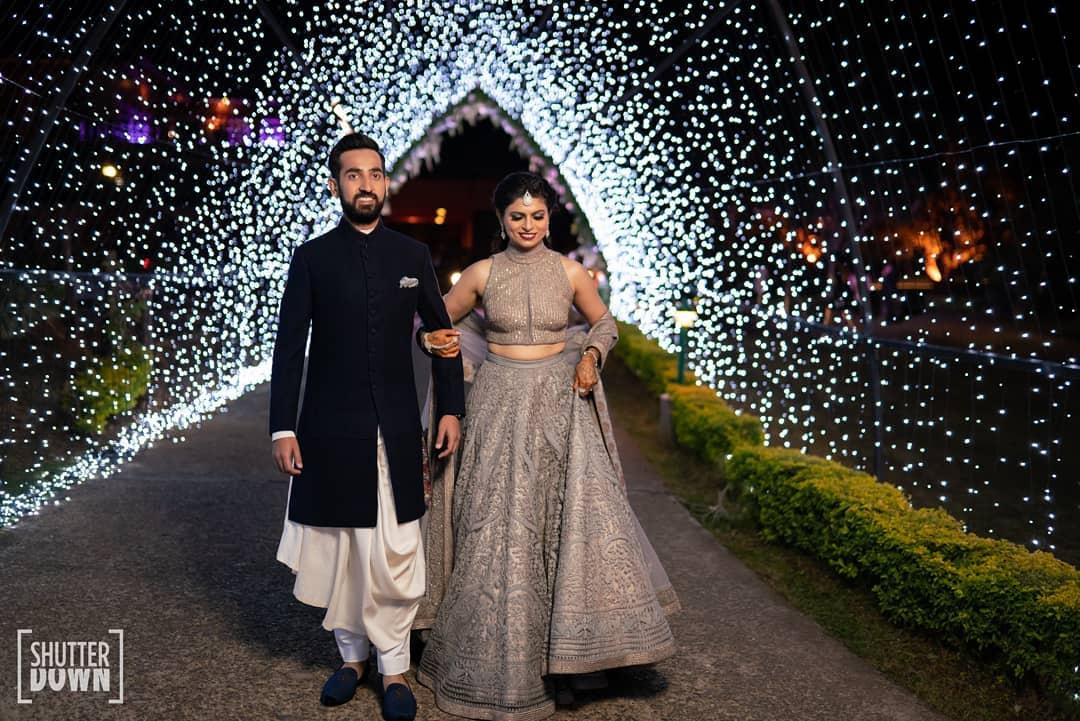 Bandhgala suits are all about fitted pants but you can surely experiment with the silhouette. Don't tell us you're not digging the charming velvet jacket and its cowl pattern kurta. The groom has paired this suit with a pair of opera pumps to perfection.
Bandgala Suit with Tulip hem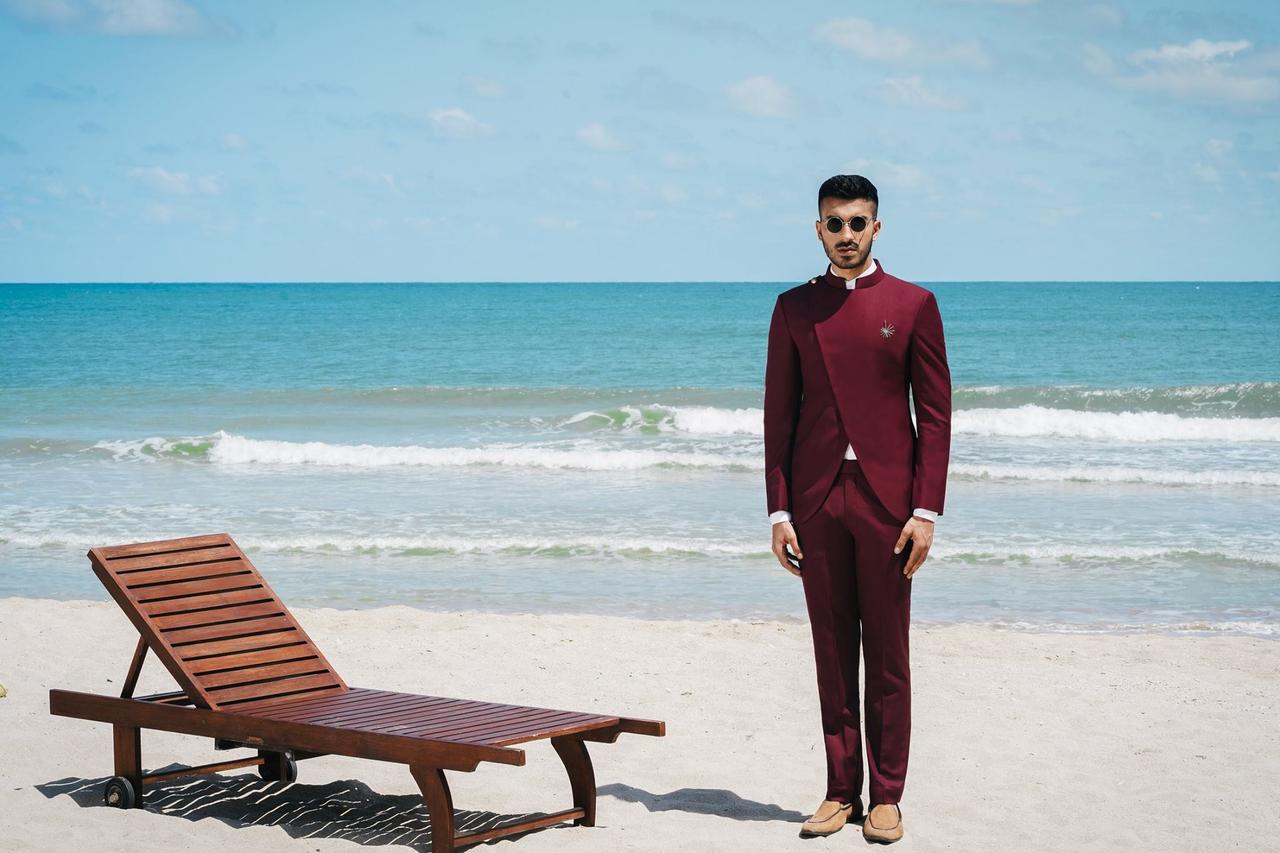 Created with the finest of fabric, this contemporary Bandhgala suit features a tulip hem. Its statement colour and unique silhouette make it a perfect addition for men's wedding wear, especially for those who want to look as stylish as their brides. Don't forget to match a great set of loafers with this one.
Monotone Bandgala Suit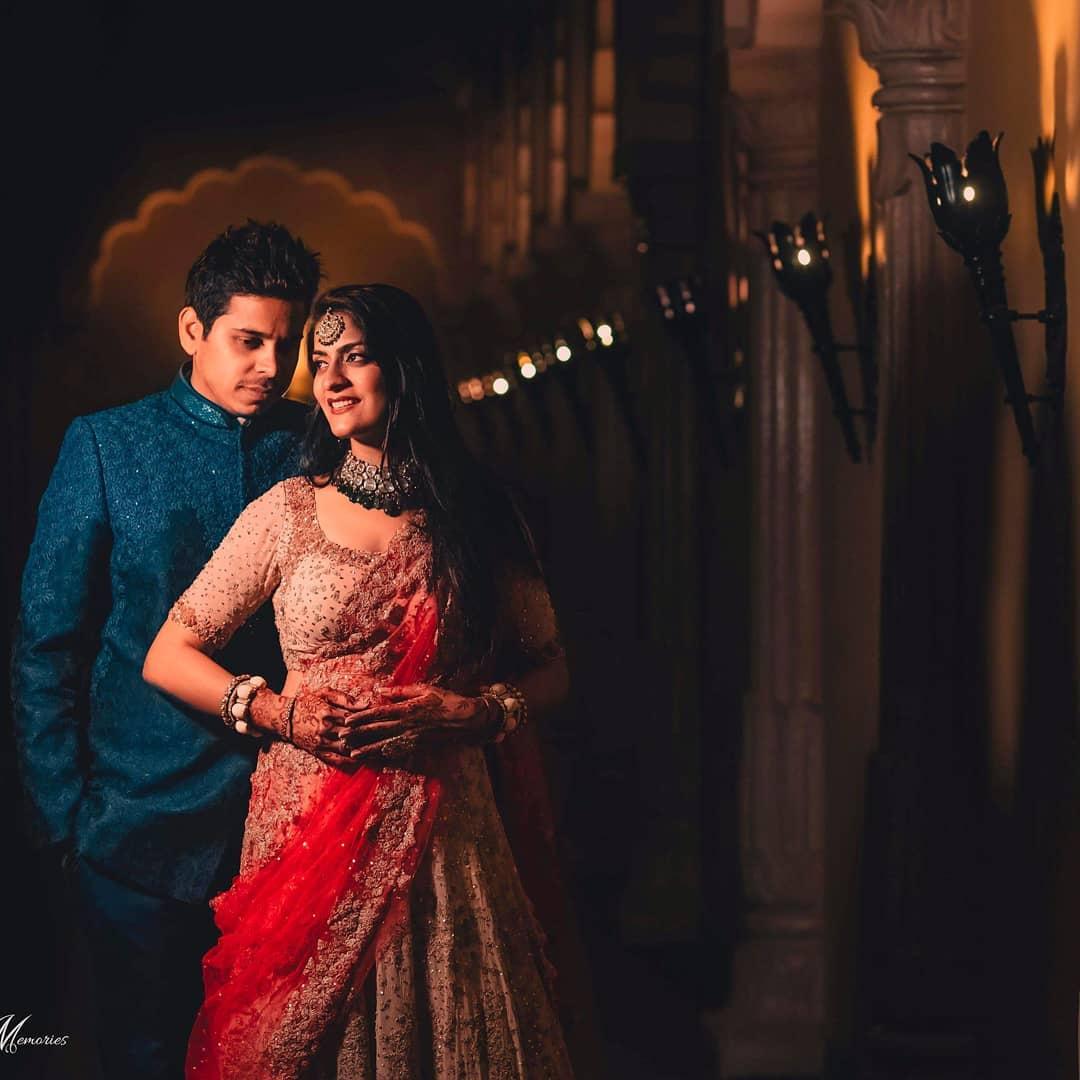 A lot of you might not know but monotone is the way to look taller and well-toned. A well-embroidered Bandhgala suit will give you a dressed-up look without actually having to put in too much effort. The simplicity of this style lets you experiment with the colours of the fabric.
Image courtesy: Raghvendra Rathore
Virat Kohli's wedding reception look brought him all of the female fan following back that he had lost by getting married in the first place. The heartthrob of India chose a classic blue velvet Bandhgala paired with pristine white pants. Matched with brown oxfords, this look was dreamy in every sense.
Sleek Bandgala Suit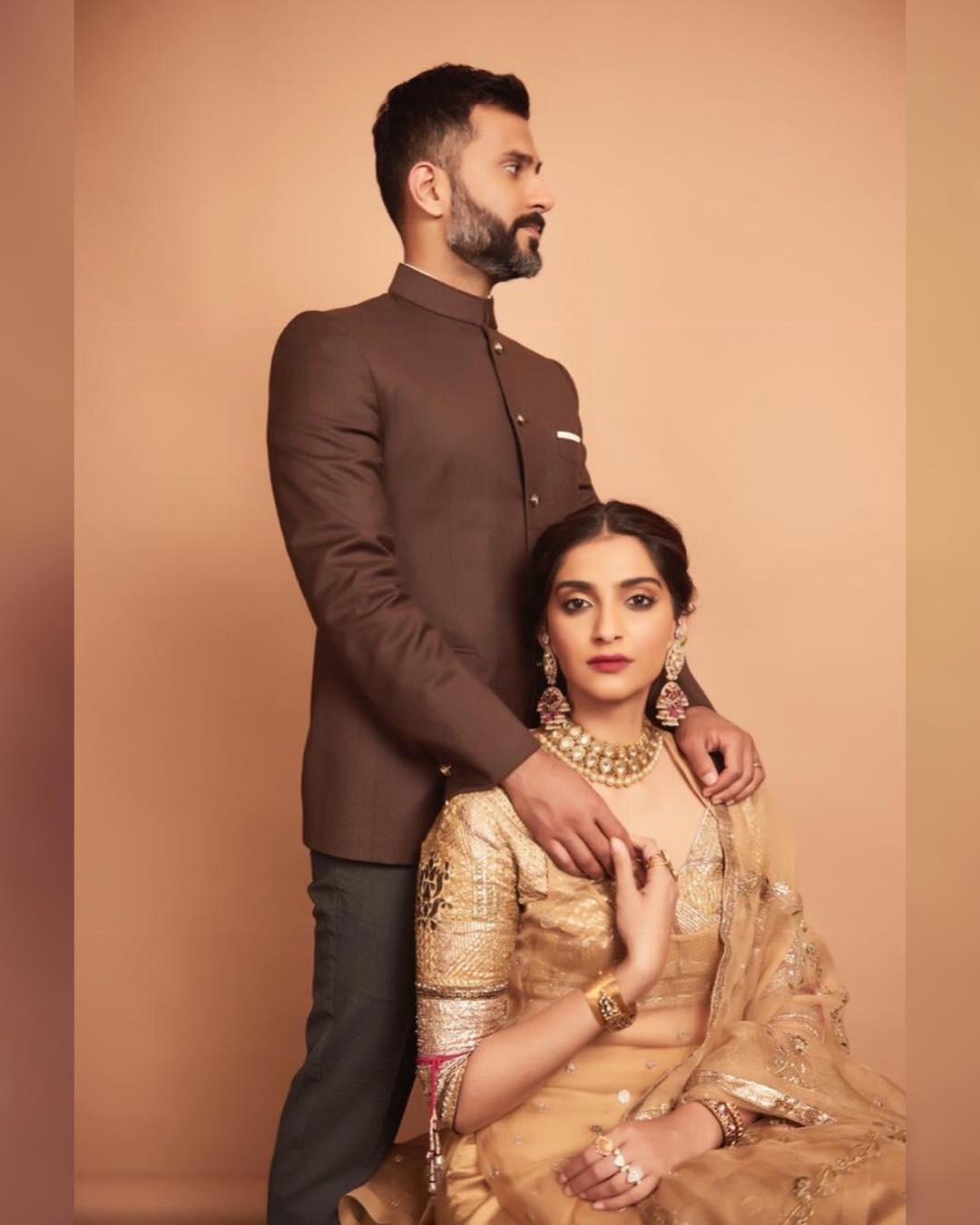 Image courtesy: Raghvendra Rathore
Elegant, modern, sleek - the Bandhgala suit worn by Anand Ahuja is absolute perfection. The monochrome wedding suit is well-tailored, has classy buttons and a pocket square for that structured look. Enhance this style with a pair of oxford, derby or black-tie shoes and you're sorted.
Classic Bandgala Suit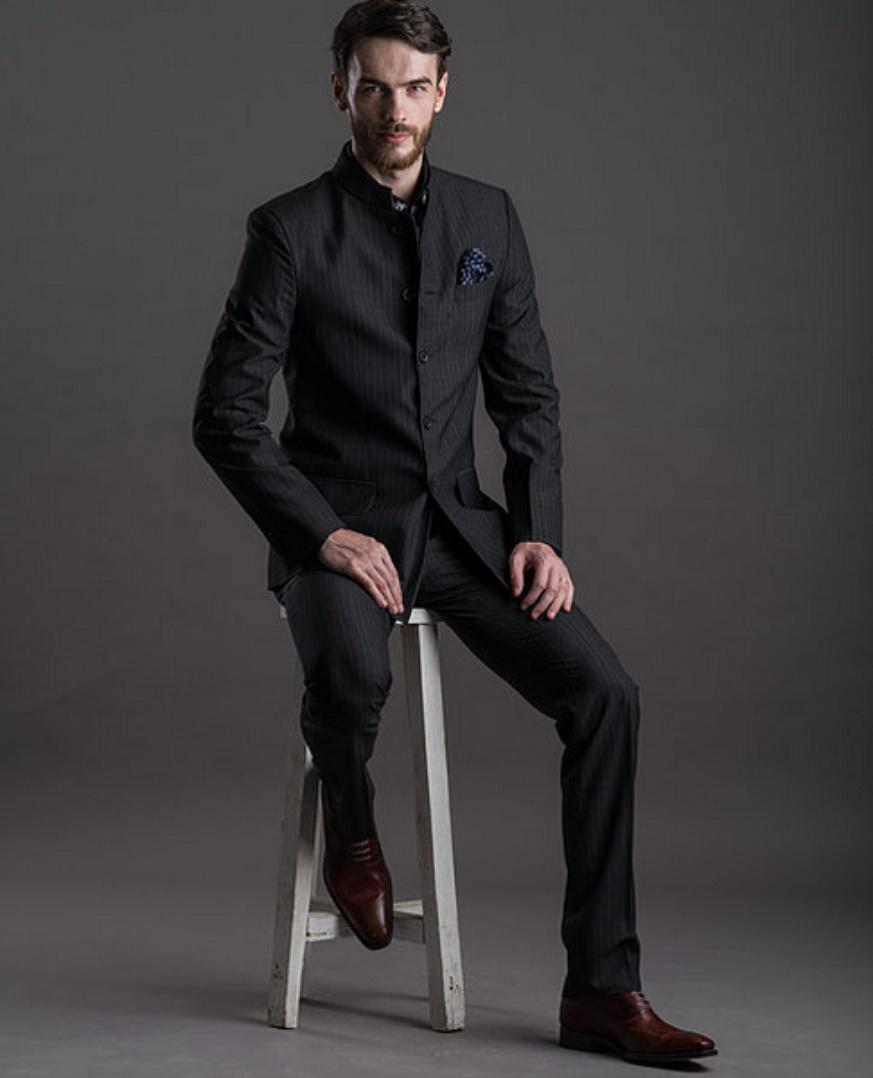 Image courtesy: Raghvendra Rathore
It's hard to not look like the epitome of perfection when you're wearing a black Bandhgala suit. Tastefully pinstriped, this suit offers the perfect mix of class and modern. The contrasting brown shoes are adding all the drama a blue pocket square is adding grace.
Brooch with Bandgala Suit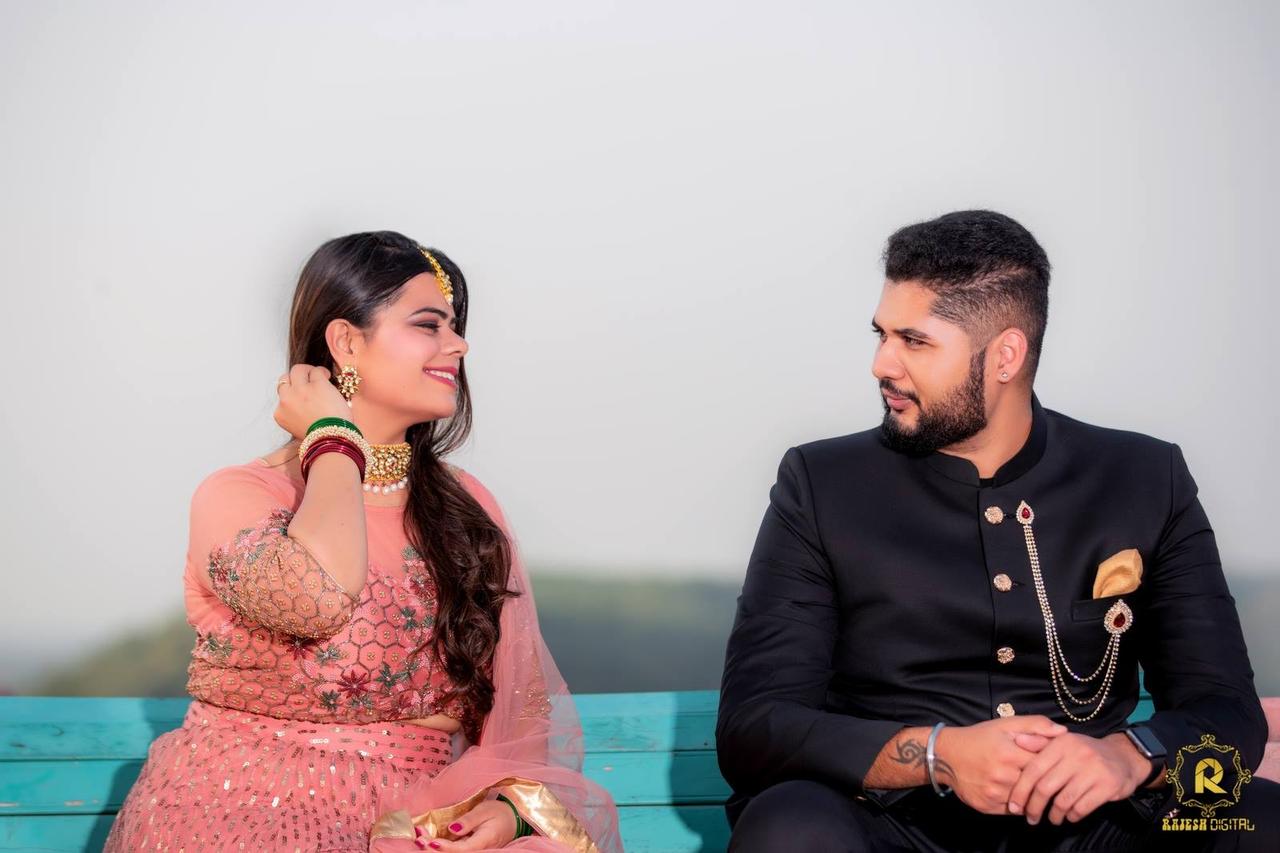 If a statement colour or too much jewellery is not your style, take a cue from this style. Pick a basic (but classy) Bandhgala suit and simply add a statement brooch to the look. One of the quickest ways to look more polished, these groom dress details will surely woo her!
Suede Bandgala Suit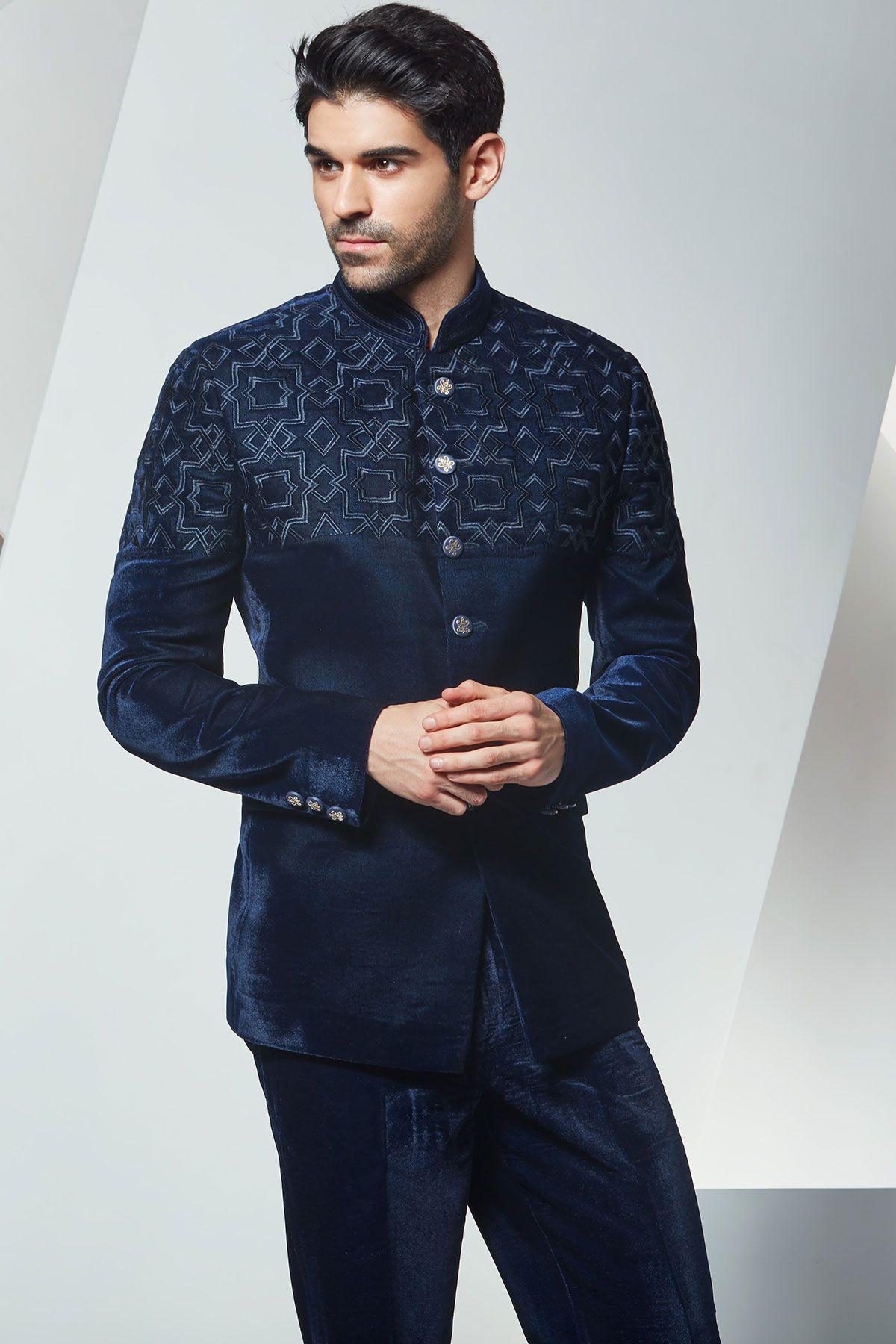 Suede is luxurious fabric and it gives a defined structure to the body. A Bandhgala made with suede can be your key to looking regal. This suit features a self woven texture and a matching bottom trousers for a dashing look. You don't need to accessorise this style too much, but a clean and classy pair of shoes is a must.
Asymmetric hem and pintucks for Bandgala Suit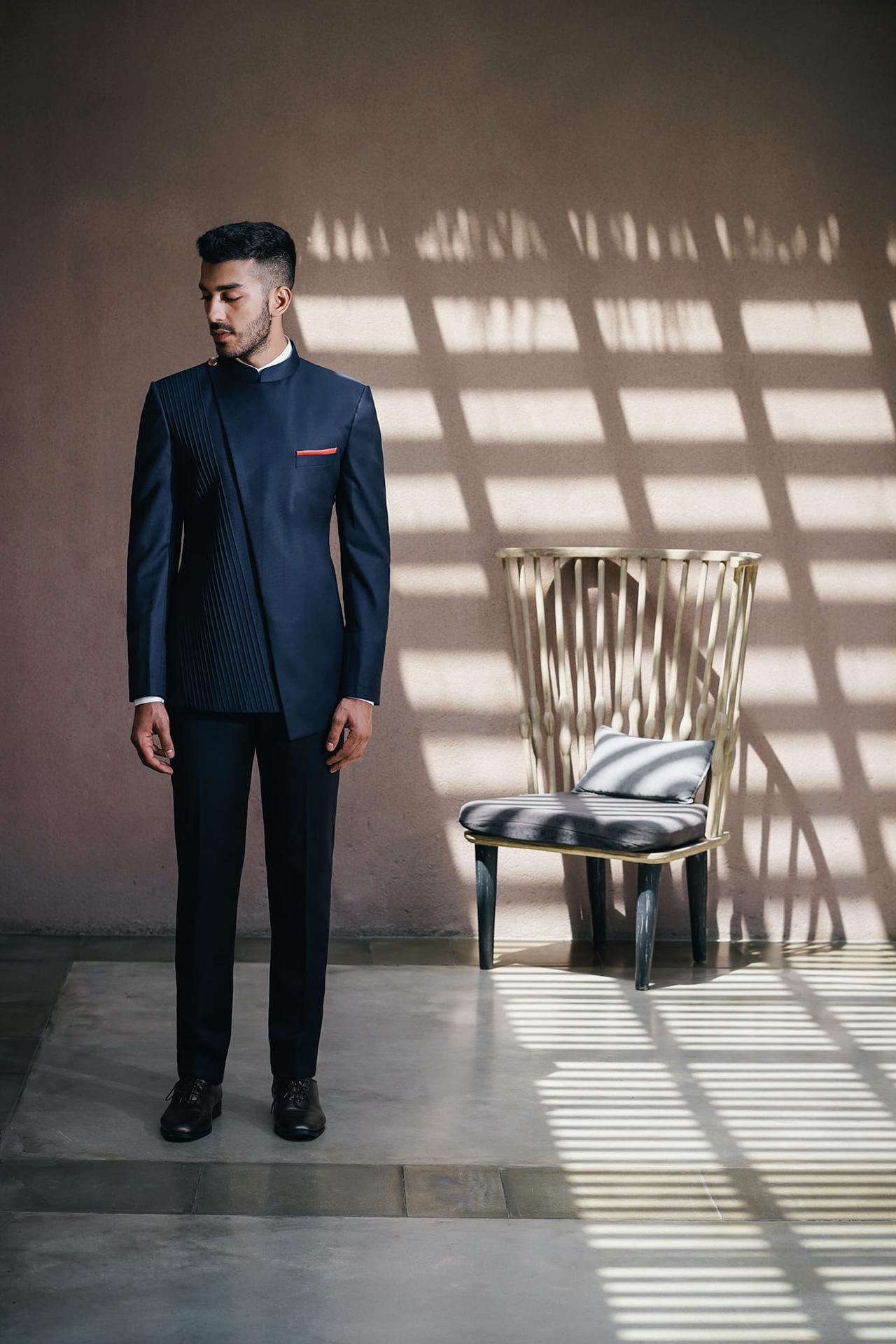 Midnight blue is a big trend right now and this classic yet royal options makes it more special, especially for contemporary guys looking for effortless fashion. Its asymmetric hem and pintuck details on one side making it the perfect option for weddings. A well-fitted white shirt and smart black shoes are all you need to intensify this look.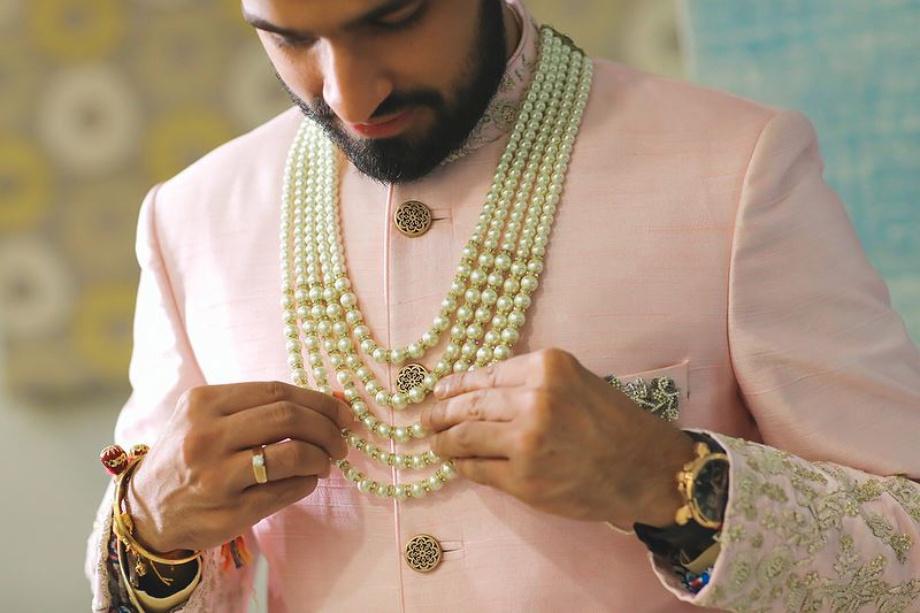 Follow the styling tips mentioned and we're sure the compliments you get will force you to go for this outfit time and again.
Excited to invest in a Bandhgala suit? Tell us which styling trick you'd surely follow!
With words by Meha Khera