5 Groom Dress Details You Should Invest in for Your Big Day
Groom dress accessories are few but make a big difference! The attire, whether traditional or modern, is incomplete, without small but significant details that pack a punch.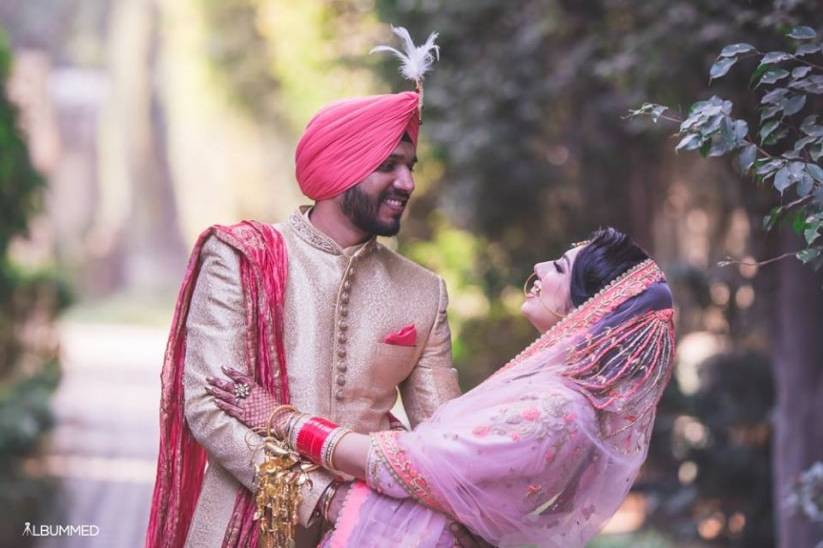 Groom dress details matter. We are all so busy looking into intricate bridal jewellery, accessories and details that we often forget that the groom dress details maybe fewer in comparison but not something to ignore. Whether a groom decides to wear traditional clothes, create a fusion look or a new-age modern day style; every attire looks groom-worthy when the right groom dress details are added to it.
What are these groom dress details? Well, everything from a smartwatch on your wrist to the King-like necklace; handpicked shoes to brooches and more. Groom dress details are tiny accents that are added as accessories, that make a world of difference to the final look. Some of these groom dress details are a part of traditions, while others are modern accessories that enhance your personal style. Let's look at the must-have groom dress details:
1. Jewellery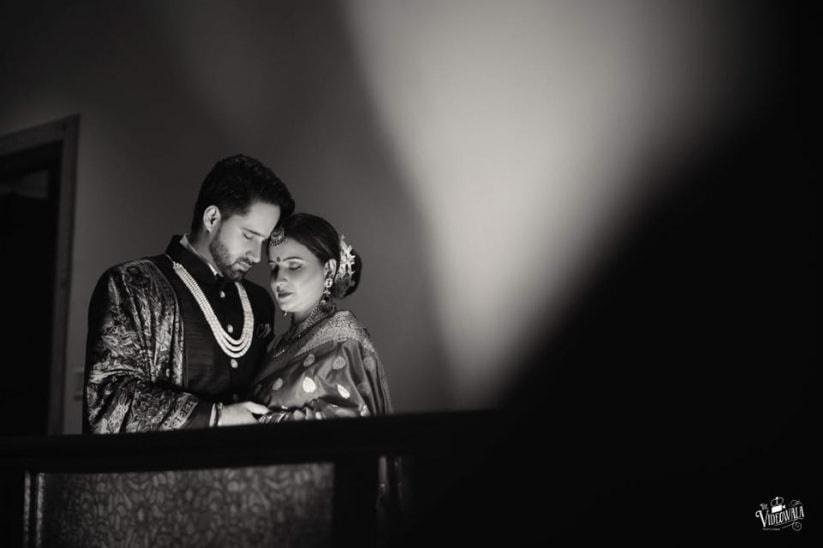 Jewellery is not just for the bride! Groom's jewellery, like necklaces and bracelets, add the perfect amount of bling, while also adding a regal touch to your attire. A stringed pearl necklace over traditional groom attires looks extremely stunning and makes even the simplest of outfits rich and royal. Similarly, a gold bracelet worn with both traditional and modern groom outfits adds a touch of sparkle to your overall look.
Here are some of the more common forms of groom dress details when it comes to jewellery:
Sarpech
Groom necklace set
Bracelets
Kamarbandh accents
Ear studs
Price Range (depends on whether you opt for costume jewellery or real gold):
Necklace: ₹1000 – ₹1,00,000
Bracelet: ₹500 – ₹40,000
2. Pocket Squares and Brooches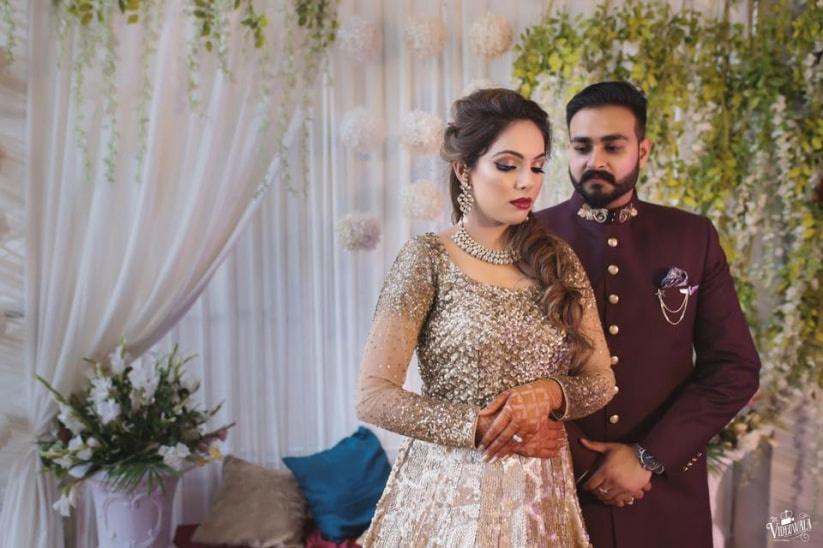 Most grooms prefer solid colours for their suits and fusion attires. This solid attire can be enhanced with pocket squares and brooches to add a pop of colour and style to your look. Bright silk or satin pocket squares look great on solid formal suits at wedding ceremonies like the reception or cocktails. You can also add metallic brooches on the pocket for an extra blingy affair. You can choose traditional designs or even look for quirky brooches.
PS: You can choose a traditional brooch design for the pocket of your Reception ceremony suit and use the same brooch on your turban on the wedding day.
Price Range: Approx. ₹1000 – ₹10,000 (Cost for customised brooches may vary. The metal and embellishments impact the cost)
3. Shoes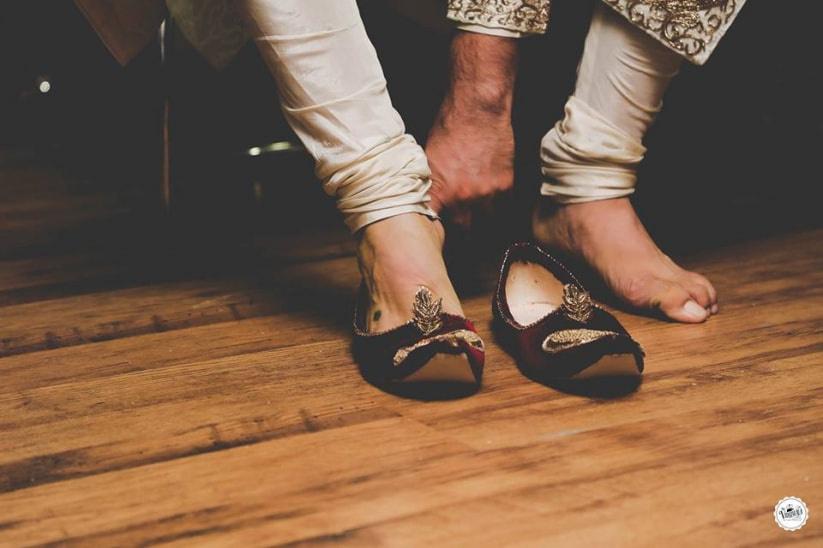 We are sure this is one groom dress detail you were aware of, but we want you to consider the different kinds of shoes you'll want and what you need to look for. When it comes to your shoes it's important to give comfort the topmost priority. Of course, the shoe needs to look great but standing and dancing all night long only gets better when your shoes feel like a second skin. This holds especially true if you are planning to wear Juttis with your traditional attires.
Spend a few days before the wedding in the Juttis to allow them to take the shape of your feet. As for, formal leather shoes, make sure you try them on too and spend a few hours in them before the ceremony.
Price Range: Approx. ₹3,000 – ₹15,000 (the price varies depending on the brand, material and customisation if any)
4. Well Fitting Shirts and Trousers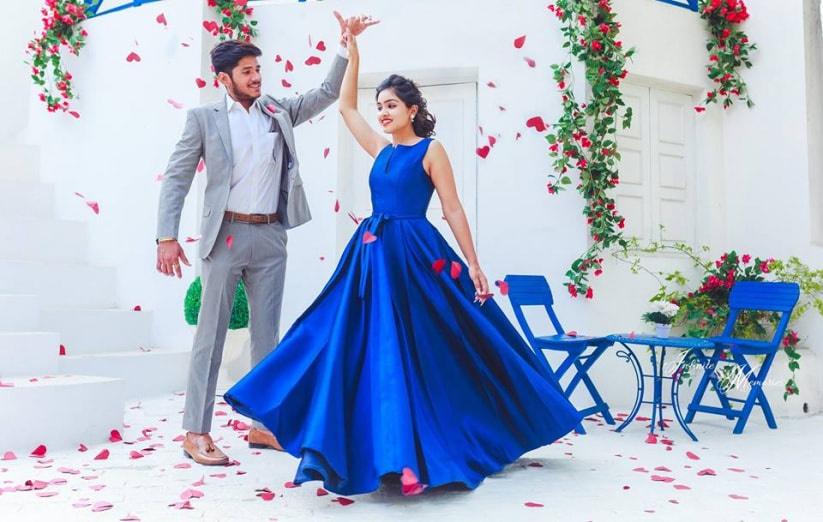 While it's easy to just go and shop for a wide range and styles of shirts and trousers, there's something about tailor-made formal wear that is hard to match. When it comes to formal trousers and shirts, it's the fitting that makes all the difference. It's okay to buy readymade formal wear but get necessary alterations done if required.
The best way to do this right is to first find your own fit, fabric and style requirements and then find matching items that would help you make a stellar first rate impression.
Price Range: Approx. ₹1000 – ₹5,000 (Cost may vary depending on the fabric you choose)
5. Watches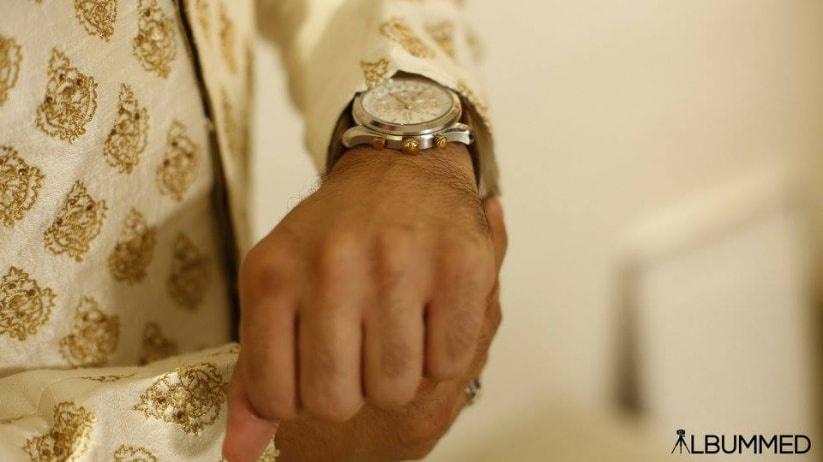 Whether you are a watch person or not, invest in at least one great watch that will complement your wedding style. This is one of those groom dress details that can be highly personalised and balances traditional with trendy, subtle with style. Preferably, opt for a metallic or leather strap, as it adds a little formal appeal to the look.
Here are the different options that you can take up when it comes to finding the right watch for yourself -
Analog - Chronograph and Classic look
Digital - Simple digital to high-end smartwatches.
Depending on your preference for the operating system, you could opt for an Apple smartwatch or an Android variant. You can also choose to continue wearing your Fitbit, if you're counting the proverbial steps down the aisle.
Price Range: Approx. ₹5,000 – ₹50,000
Dress with Perfection for That Dapper Look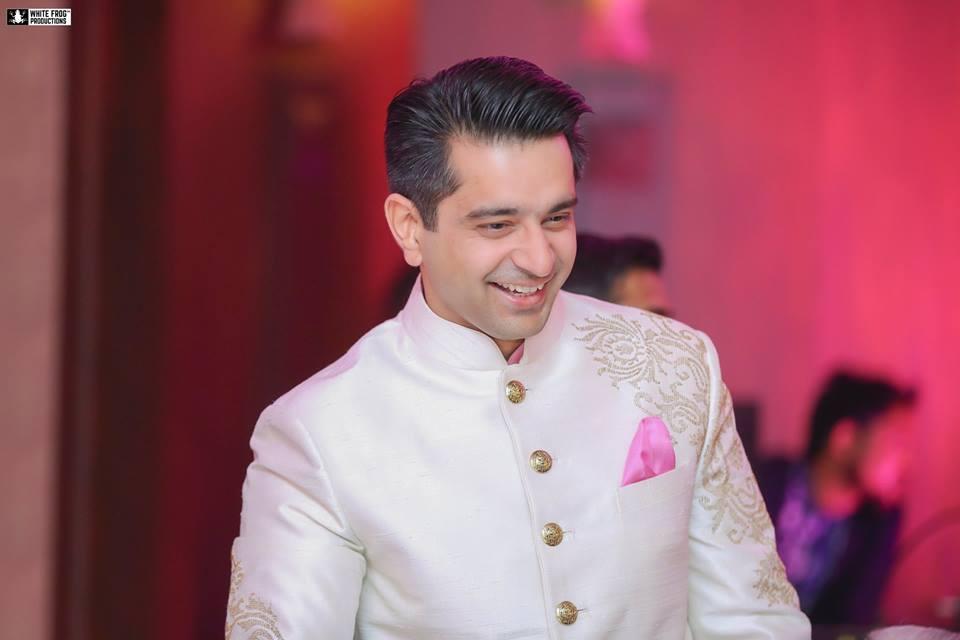 While you know the elements to investing in for your overall look for your big day, it is always important to style them perfectly to exude that regal aura.
A Perfect Fit - Your Tux, wedding suit or sherwani should fit you perfectly. You can go bespoke for find a tailor which can create a stunning outfit for you that is made to perfection. It is your day where you should definitely dress to impress.
Seasonal Touch - One of the major factors while choosing your wedding day attire should be the season and weather which you are choosing to get married in. A velvet jacket would certainly not work for summer weddings and leave you in sweats.
Distinguish with Accessories - These are the little elements that can set apart your entire look. Whether you can carry off a studded stonework brooch with style or if it is a Boutonniere, it would match and complement your attire as well as the overall theme of your wedding.
Colours of Attendees - While it is always a great way to complement the colour and attire of your groomsmen, it is your day to shine. Choose a style and colour that not only contrasts with them but puts you in main focus for your wedding day festivities.
Groom dress details are interesting elements that may seem tiny and small and even few but it's these subtle accessories that make a handsome man look like a charming groom. You may wear formal suits every day to work but add the right groom dress details and the same attire becomes your wedding day outfit.
What groom dress details will you add to your wedding day look?