10 Manish Malhotra Suits That Are Perfect for the Groom and His Friends!
Manish Malhotra suits have taken the world by a storm! With their well-crafted suit pieces and beautifully designed jackets, these outfits are absolutely perfect for the groom and his friends!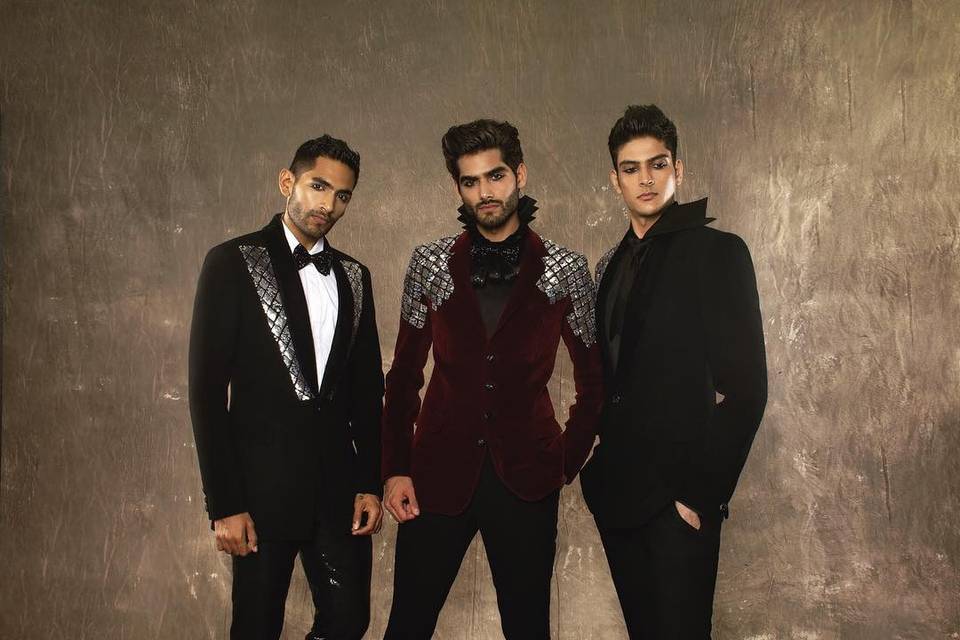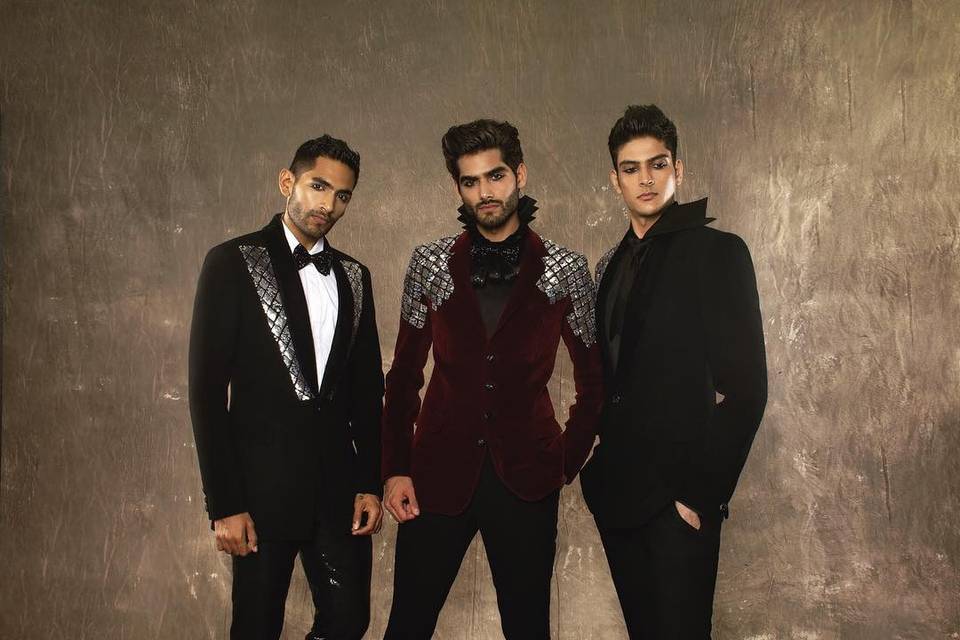 Image Courtesy: Manish Malhotra
Over the last few years, we've seen designer Manish Malhotra expand is collection, moving beyond lehengas and sarees to gowns and suits for men. As western representations of the true Bollywood aesthetic, Manish Malhotra suits have certainly amassed a huge following, with grooms all over India dying to wear his outfits on their Sangeet.
If you're also wondering whether Manish Malhotra suits are the right outfit to wear, then stop wondering and start scrolling! We've got a fantastic collection that you can explore and we bet that by the end of this article, you'll have made up your mind about this designer!
1. Suit with a heavily embellished jacket!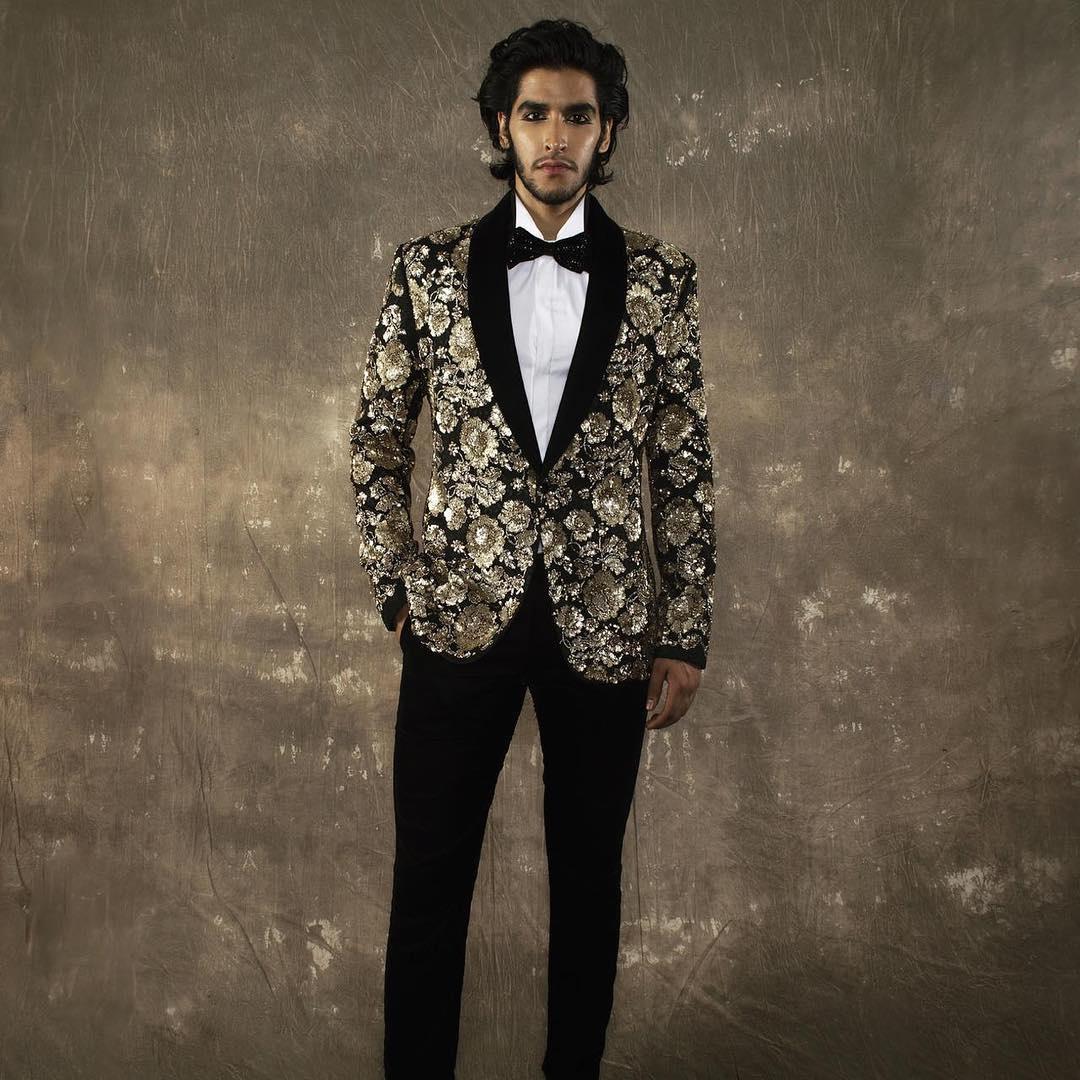 Image Courtesy: Manish Malhotra
Set on a neutral base of a white shirt, this suit's jacket is heavily embellished with silver, grey, and taupe sequins to create a pattern of flowers all over the garment. The jet black lapels, cuffs, and borders of the jacket pull the sequins into focus even more, while giving the eye a structure to follow. Paired with well-fitted pants, this is the perfect type of Manish Malhotra suits for your Sangeet!
2. Suit with shimmery sleeves!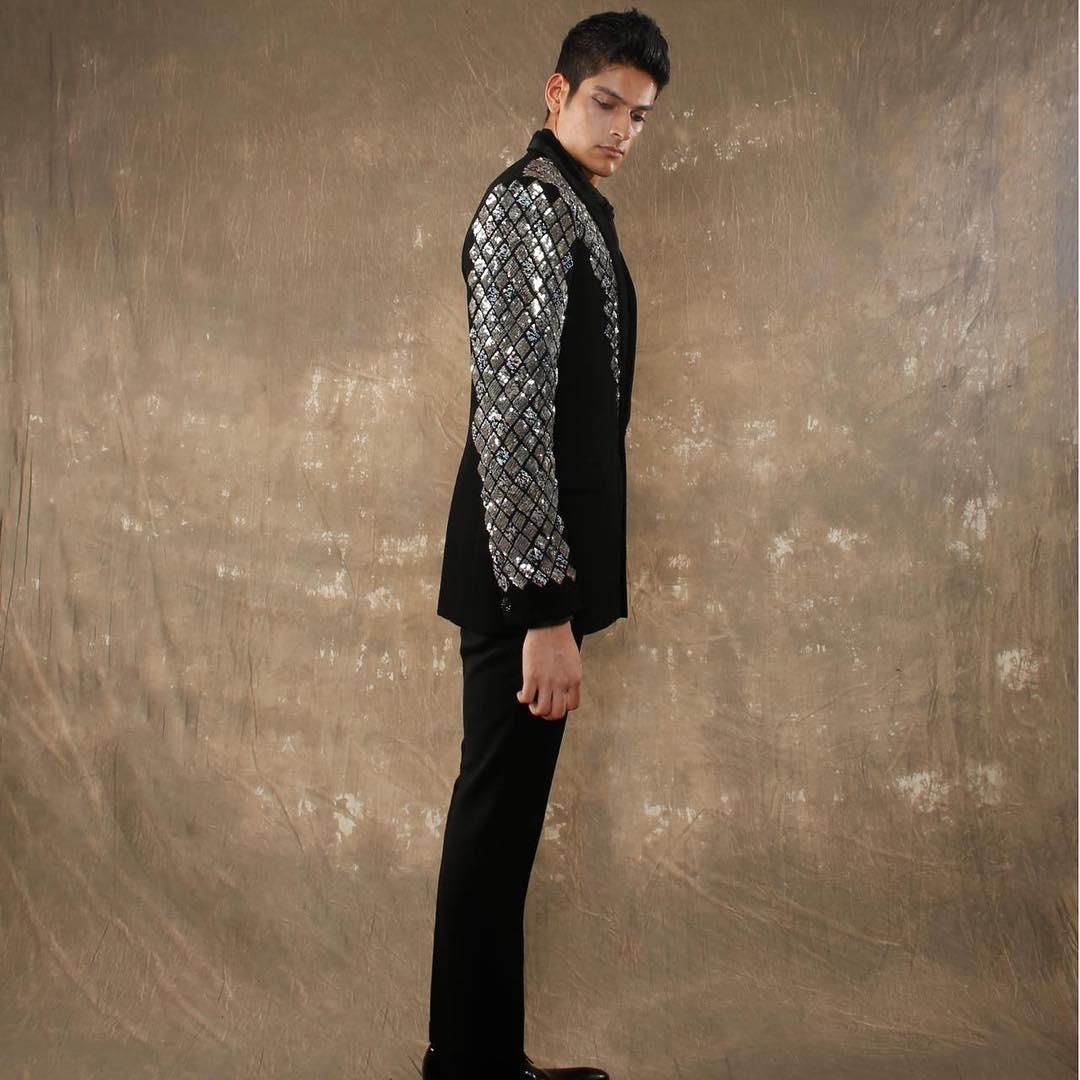 Image Courtesy: Manish Malhotra
Does the idea of a fully sequined jacket seem a bit much? Don't worry because you'll also find a range of Manish Malhotra suits that have lighter sequin work on the sleeves and lapels! The rest of the ensemble is jet black, making this a statement look that you've got to add in your wedding collection for groom!
3. Tiger Shroff's maroon suit!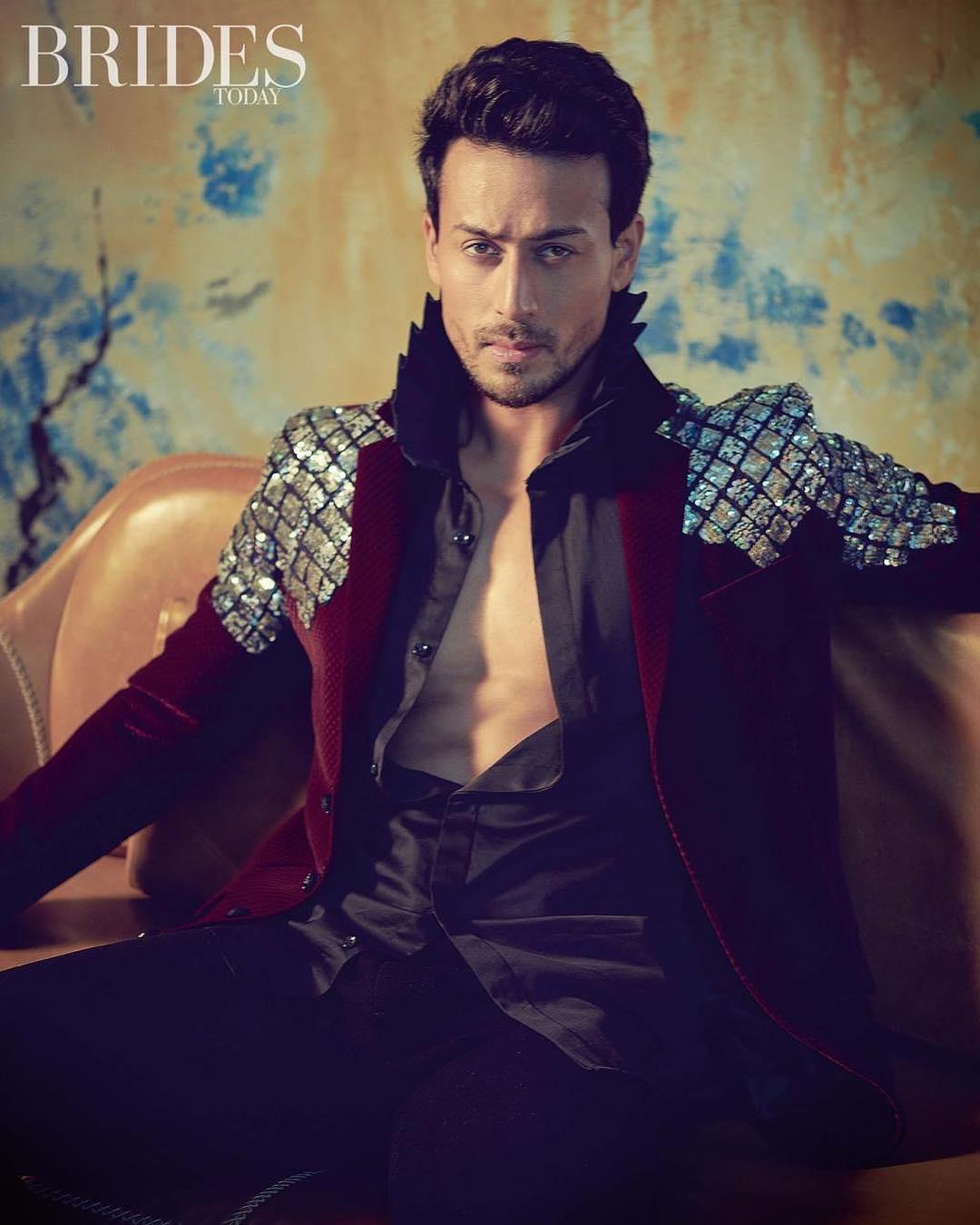 Image Courtesy: Brides Today!
If you think that black is the only colour that lets you pair sequins with it, then think again! Here's an example of a maroon suit with sequins on the shoulders, and a plain black shirt under it. The trousers are also jet black, making the jacket stand out as it should!
4. Suit with light floral patterns!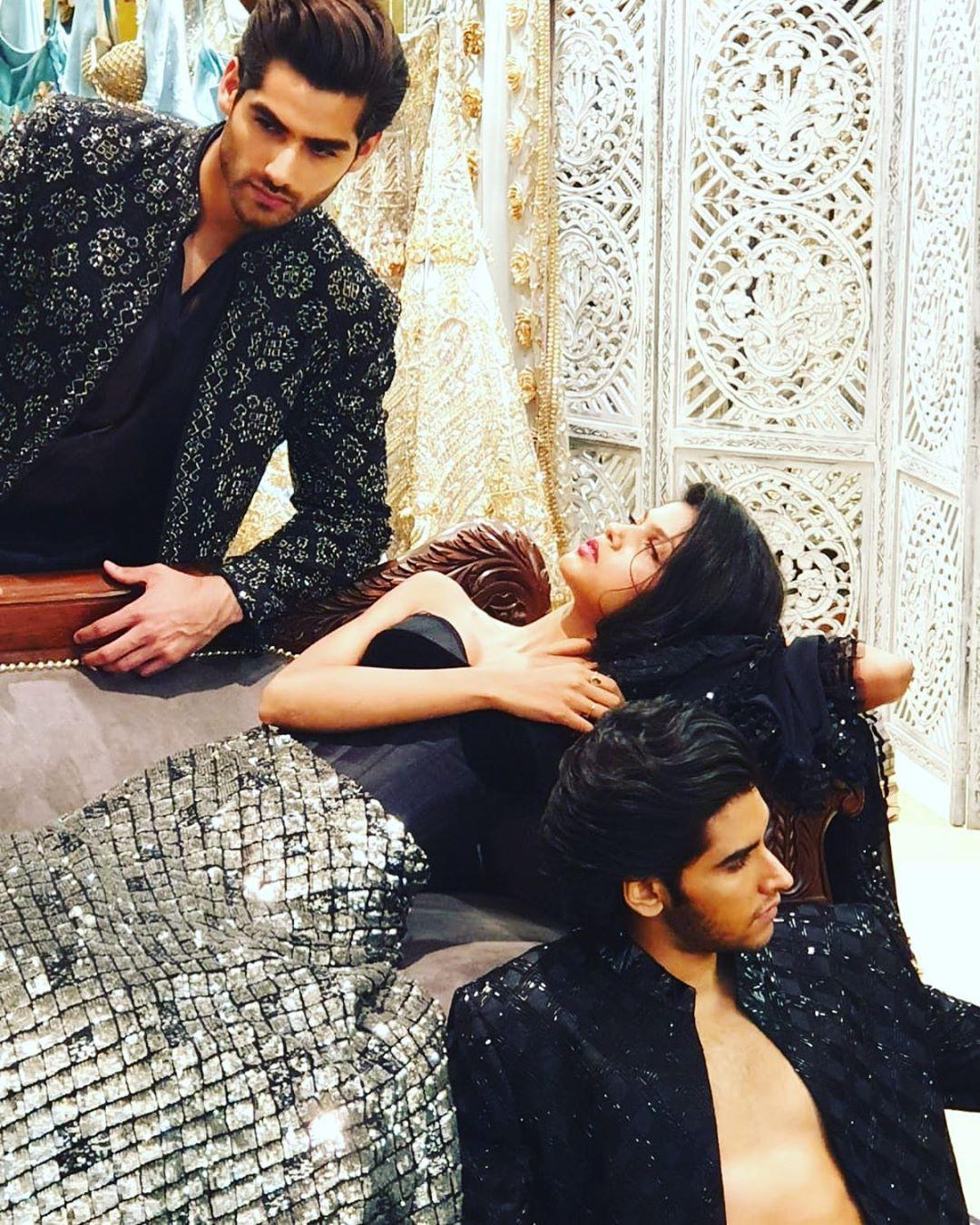 Image Courtesy: Manish Malhotra
Here's the opposite of everything you've seen so far. The subtle black jacket has light embroidery work that creates a pattern of flowers all over. Paired with a black shirt and trousers, such Manish Malhotra suits can be a great look for both, grooms and guests!
5. This statement white jacket with suit!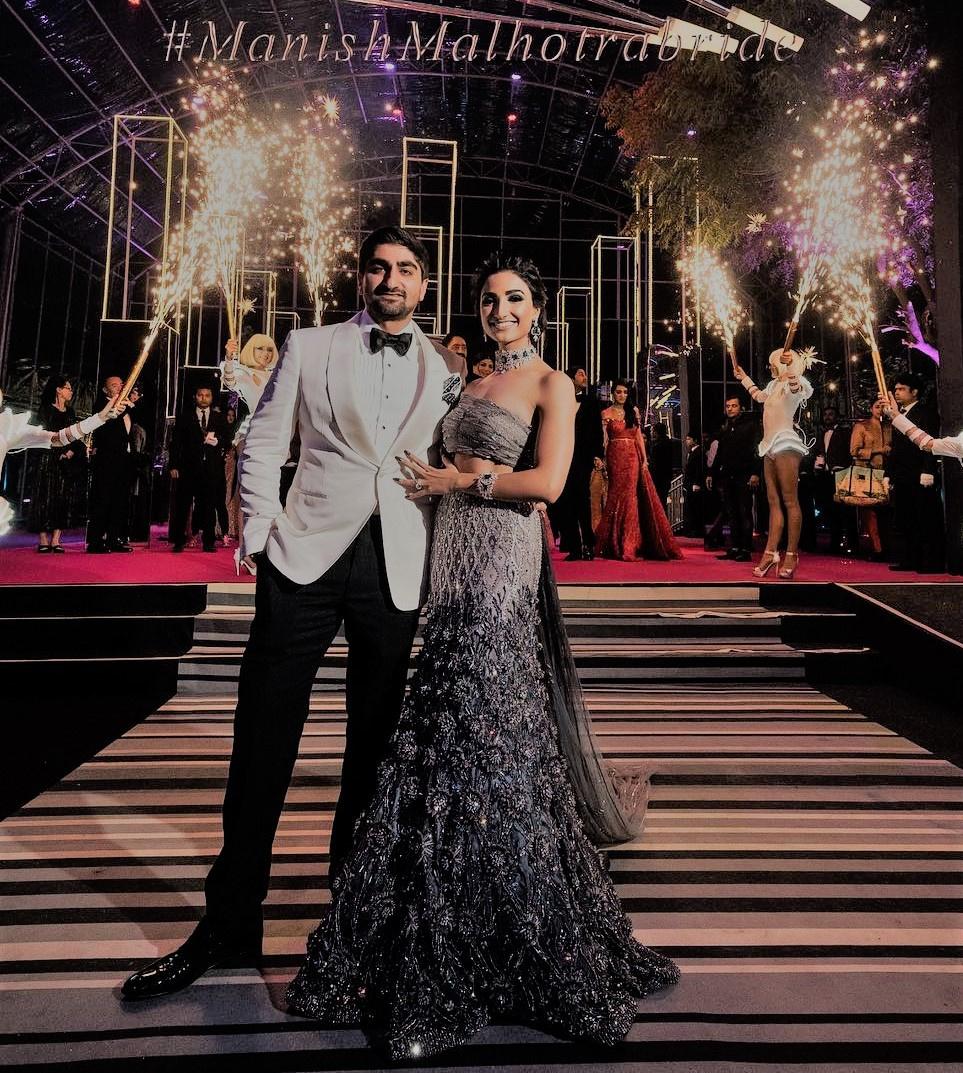 Image Courtesy: Manish Malhotra
White is one of the best colours to pick if you want to make a statement! This white jacket with a matching all-white shirt is paired with black pants and has a really elegant look. Guests looking for something to wear to their best friend's wedding should pick such Manish Malhotra suits.
6. This suit that has a white jacket with black lapels!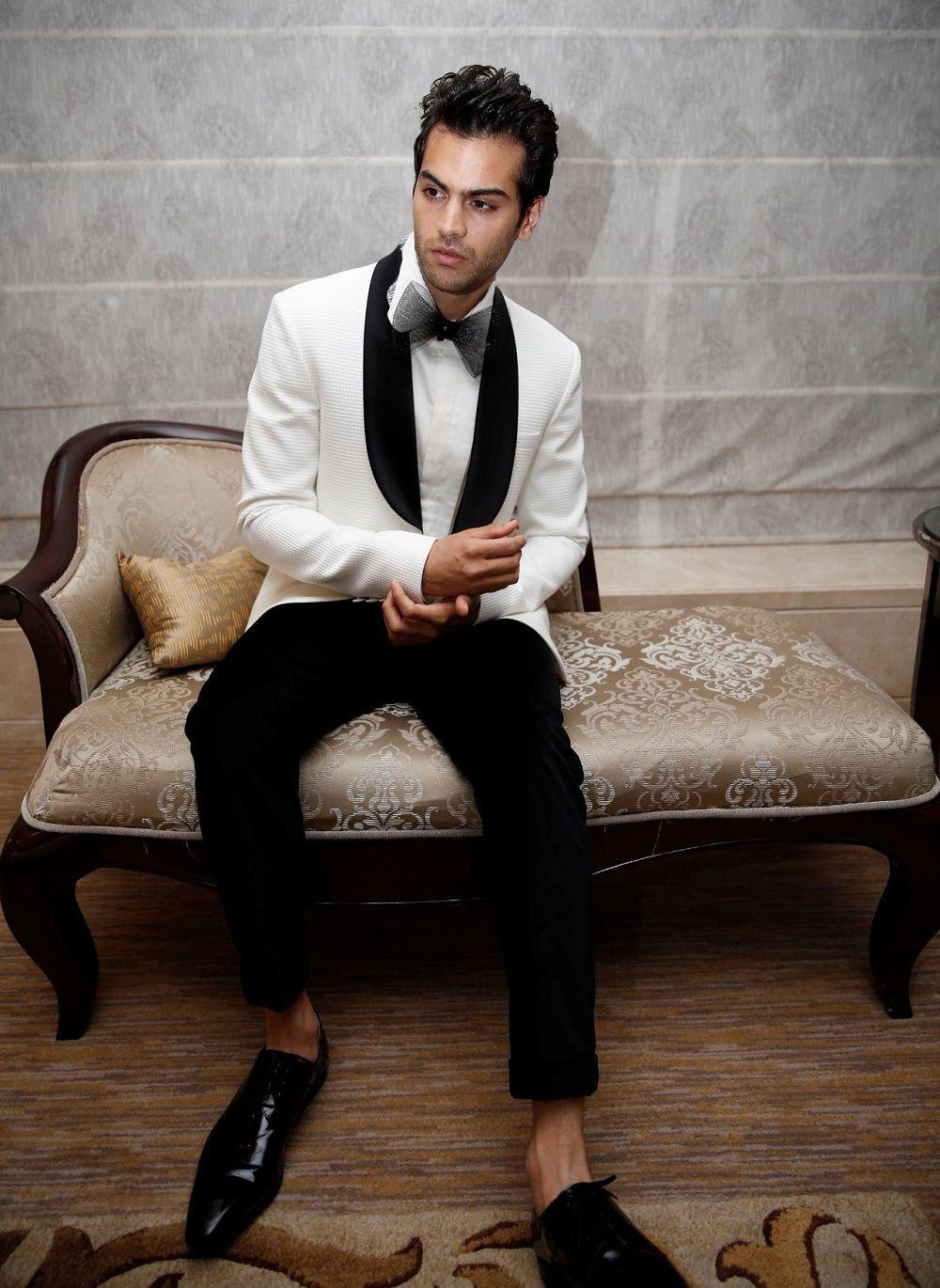 Image Courtesy: Men's XP
Another way to rock a white jacket is by picking one that has black lapels. This gives the garment a really structured look, which is heightened when you pair it with plain black trousers. These Manish Malhotra suits are also ideal for friends to wear to weddings!
7. This suit with a long jacket!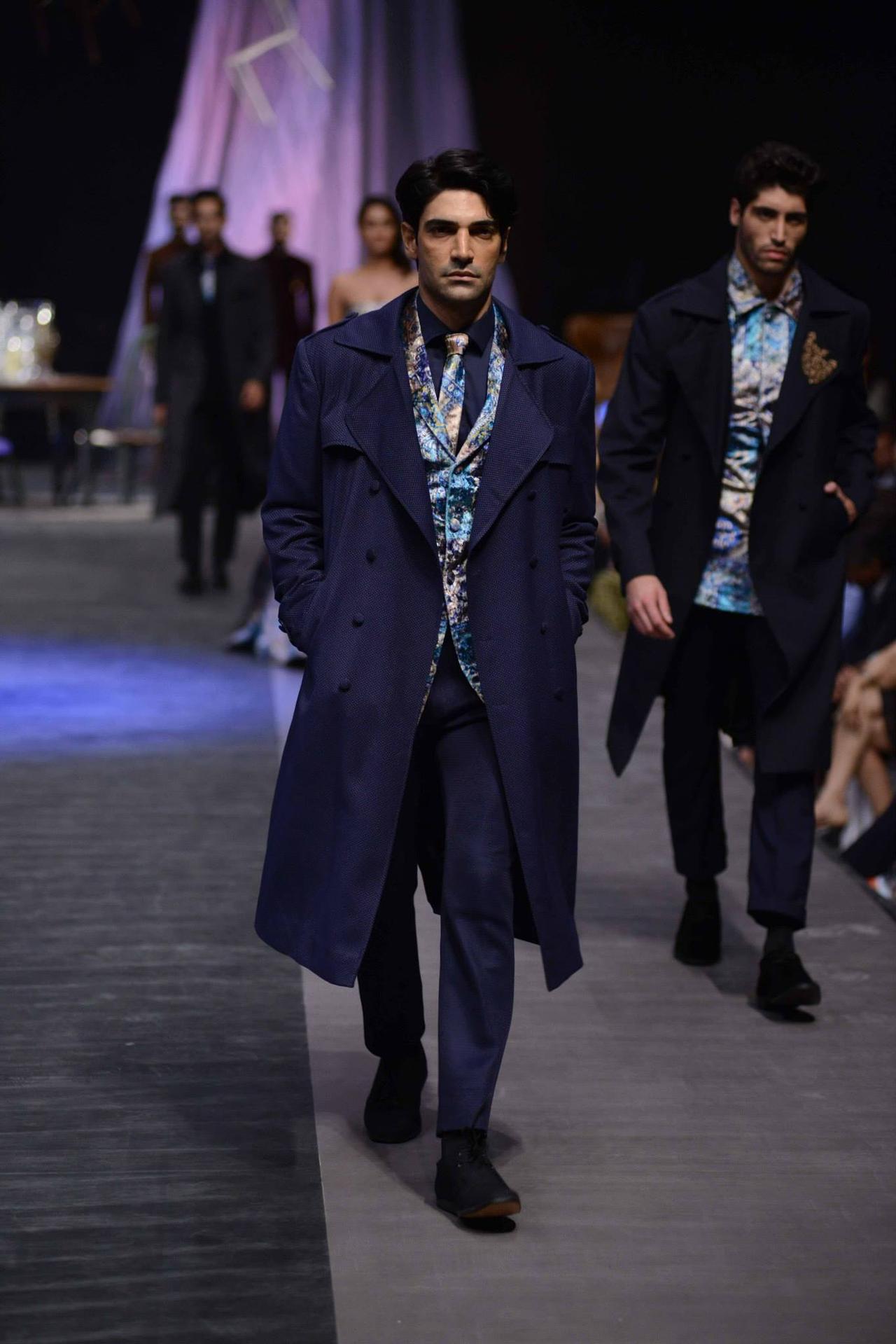 Image Courtesy: Mumbai Gloss
Off to a winter wedding? Pick from a range of Manish Malhotra suits that come with long, overcoat-style jackets that reach your ankles. Not only will such garments keep you warm, but they'll also make you look immensely dapper. There's just something really cool about these jackets! This look is ideal for both, Sangeet ceremonies as well as the wedding itself (for guests).
8. Maroon suit with polka dotted shirt!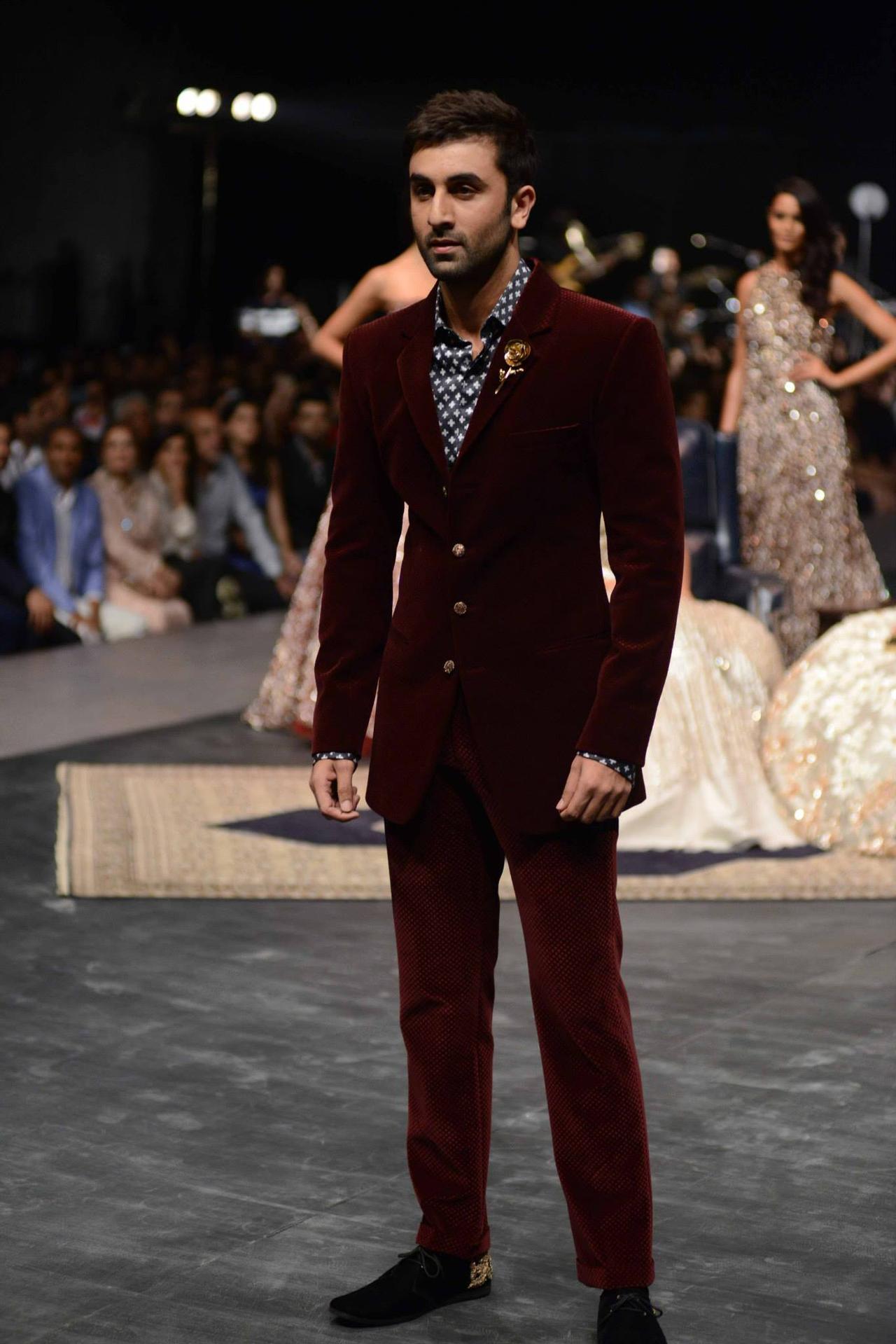 Image Courtesy: Mumbai Gloss
So far, we've been looking at Manish Malhotra suits that come with plainer shirts so that all the attention is on the jacket. Here's the opposite of that! With a blue and white polka dotted formal shirt, this maroon suit has a muted jacket and trousers that let the shirt be the hero of the look. The gold buttons are a great detail!
9. Muted black and blue suit!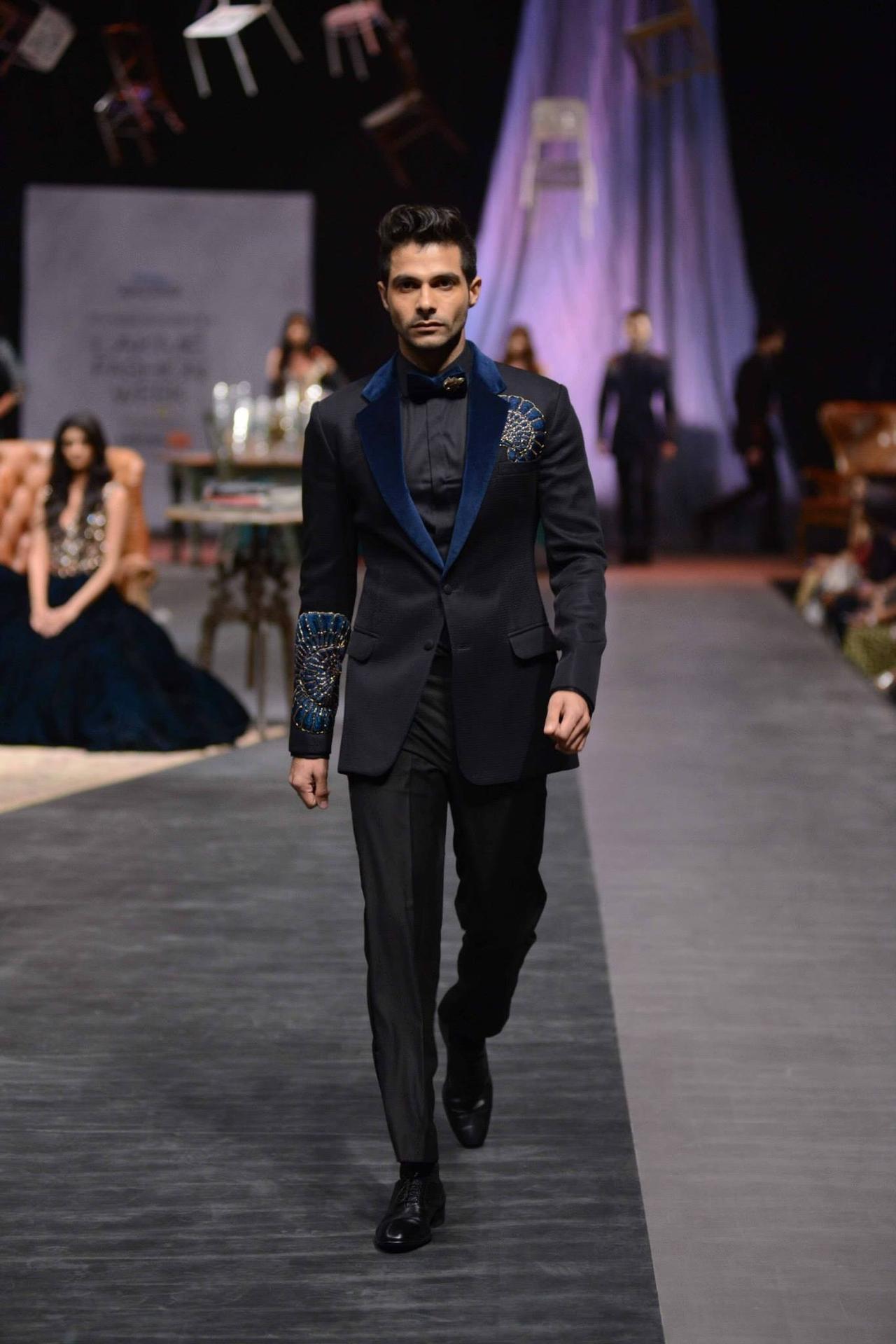 Image Courtesy: Mumbai Gloss
With a heavy peacock embroidery on the chest and sleeves, the rest of this muted suit is black. We do see pops of blue on the lapels, as well as in areas where the peacock has been created. This is a great way to have a statement style that's subtle. Wear this to formal events and you'll end up impressing everyone you know!
10. Taupe grey and black suit!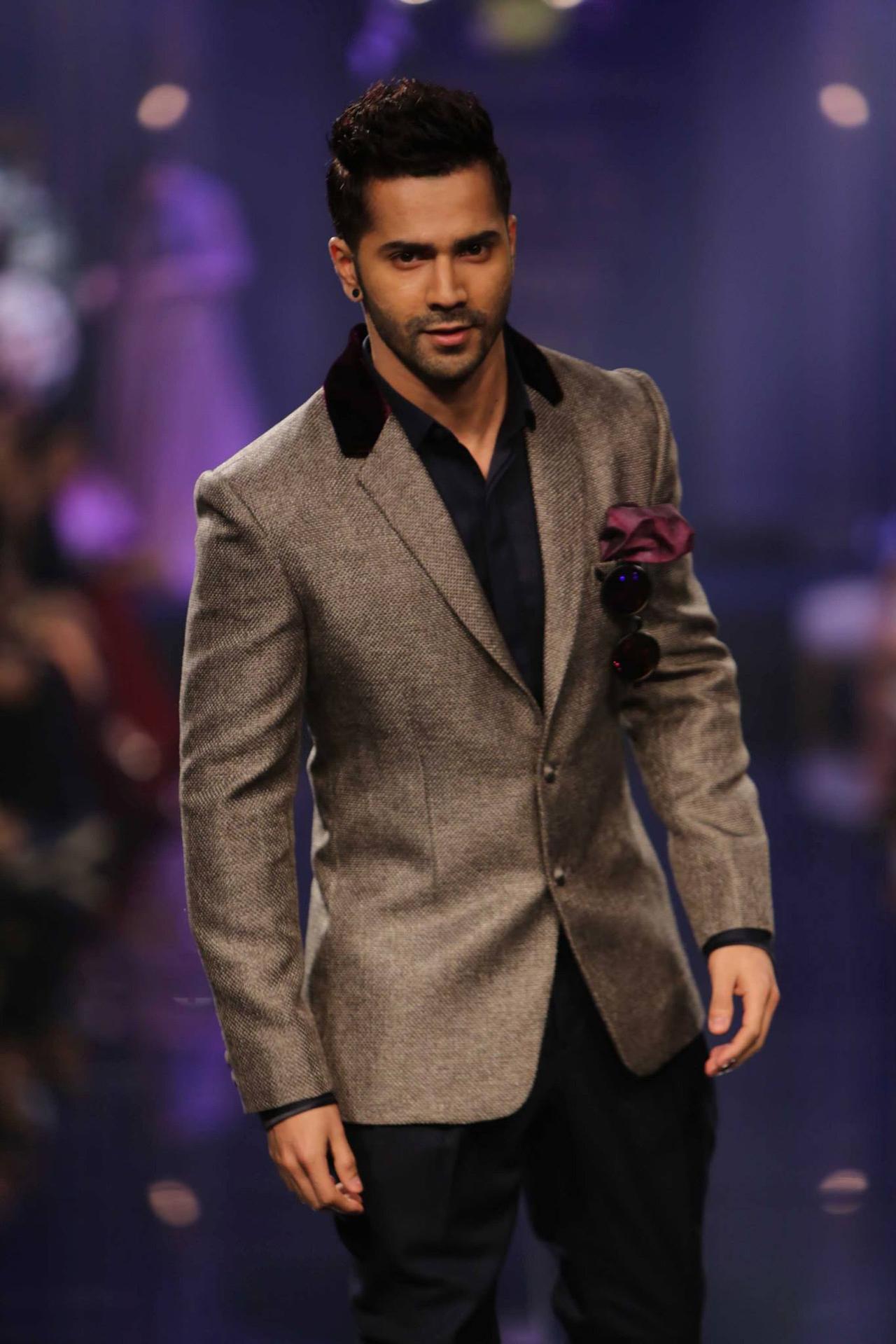 Image Courtesy: Mumbai Gloss
As one of the show stopper outfits, this suit is certainly different from all the other styles. It does not rely heavily on embroidery, sequins, or even loud colours. But still, it stands out beautifully! The taupe grey colour is a wonderful choice for the jacket and looks great paired with black trousers and a shirt. This is one of the Manish Malhotra suits you should add to your collection as you can also wear this for formal business events!
As the groom, you can't be overshadowed by your beautiful bride. Step up and meet her head on by wearing the best possible outfits that you can!
Make sure that your hair and skin look great too! Visit a men's salon before the wedding events start!