The Only List of Simple Hairstyles You Need for Short Hair
Find it hard to get style your short hair? Don't worry; we have some simple hairstyles for short hair that'll solve your problem while also making sure that you look good.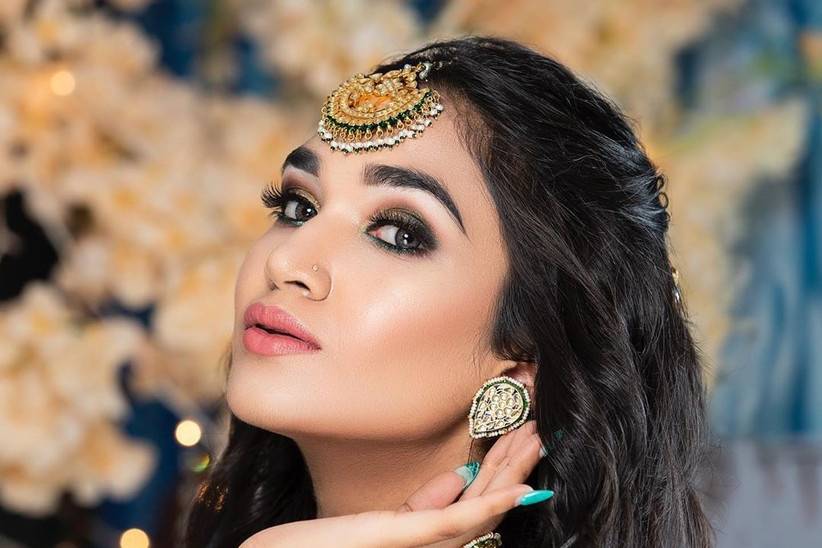 Hairstyle determines a lot and it makes or breaks a look. Especially with festivals and weddings around the corner, it is almost impossible for them to get ready from head to toe and miss out on a good hairstyle that completes the look. So what do you think is the best solution to deal with hairstyle problems like these?
We truly believe that there are plenty of hairstyles that women with every length of hair can experiment with. Don't believe us? Well, then scroll through this article to look at some simple hairstyles for guests that won't just make your day but also your year with super stylish looks that you can flaunt at every wedding and party without complaining about your hair.
Gone are the days when people believed long hair to be a pre-requisite for beauty. In today's day and age, it is all about how you carry your hair and how your hairstyle complements your face and completes your look.
So are you ready to learn some simple hairstyles for wedding guests and nail every look this wedding season?
Middle Part Soft Curls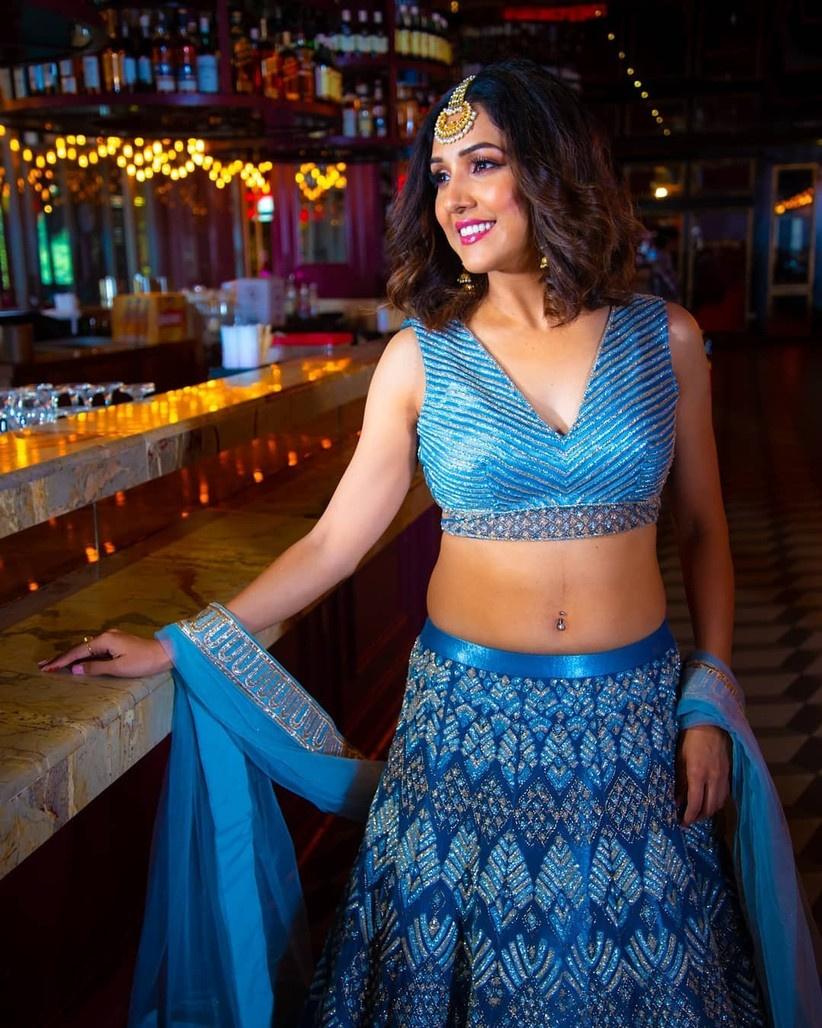 Image Courtesy: Anu Mariya Jose
Let's start the list with the easiest of them all. The middle part hairstyle with soft curls is one of the easiest to crack and also the one that goes very well with all Indian attires. While some millennial ladies with short hair might argue that a middle part doesn't suit all face types, we beg to disagree. A middle part hairstyle suits all face types if your hairstylist knows how to puff them up or ease them down to suit your face.
Pro Tip- Go for the trendiest and the most beautiful Maang Tikka to pair with simple hairstyles for guests like these and you are sure to be a head-turner wherever you go.
Crown Braids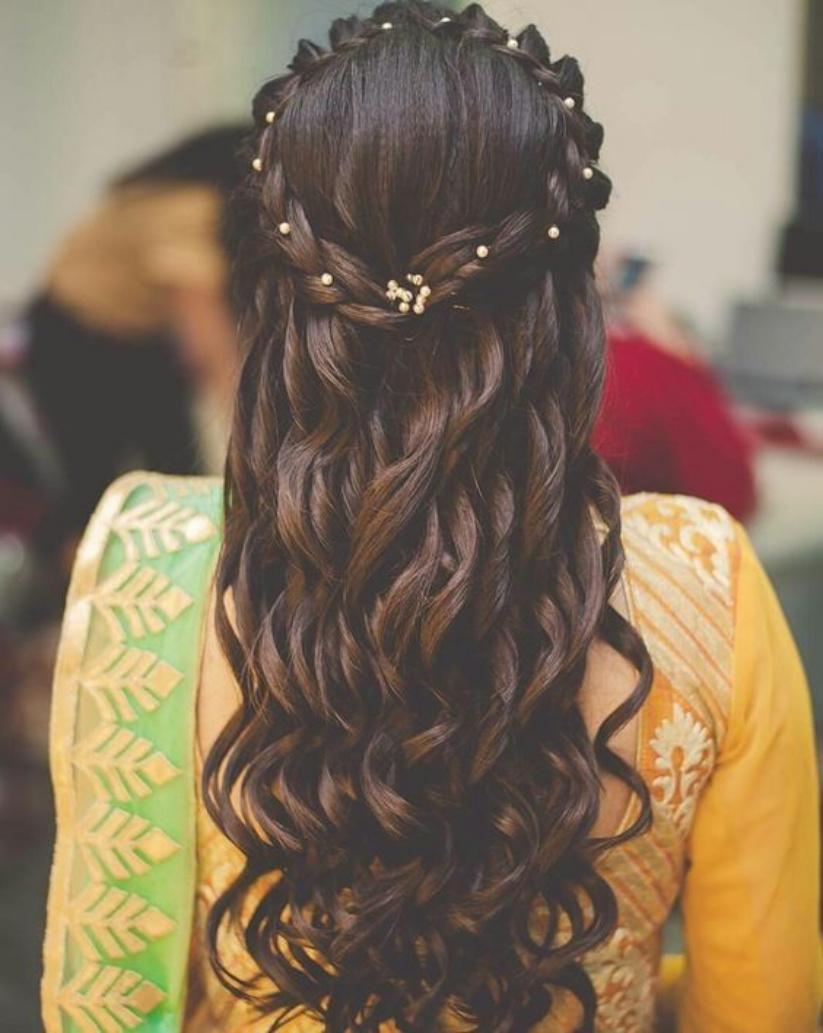 Image Courtesy: Pinterest
Now, who out of you cannot bear hair strands on their face while they've done up their entire face with makeup? Well, we are sure there are too many of you. Therefore one of the simple hairstyles for wedding guests are the crown braids, that takes all the hair strands in the front to braid it like a crown on your head. Apart from making your face look more toned, this also helps you stay hassle-free at weddings and parties.
Pro Tip- While the crown braid will be the attraction of your hairstyle, you must make sure to keep the rest of the hair open and slightly wavy giving it a more natural look.
Twisted and Pulled Back Hair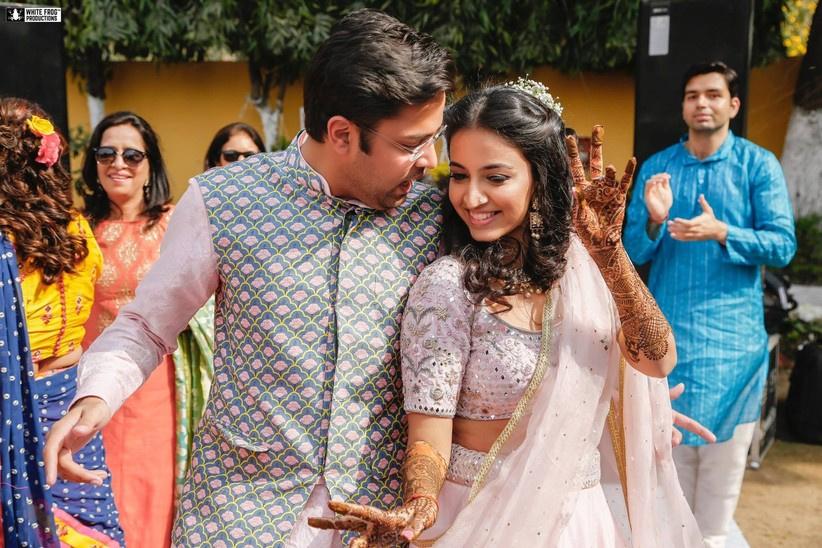 Another one of the hairstyles for wedding guests that master the art of keeping them open while making sure that the strands of your hair in the front don't irritate you. The twisted and pulled back middle part hairstyle works well for every hair length; however, with short hair, they look a lot cuter and also almost become a necessity when you're going to wedding functions where you plan to dance around the entire time.
Pro Tip- Keep your twisted hair pulled back as tightly as it suits your face type, as for some pulling them back loosely works better to make their face look slimmer. Curl up the remaining hair to make it look more millennial and accessorise the hairstyle with baby's breath or any other floral accessory of your choice.
Side Swept Curls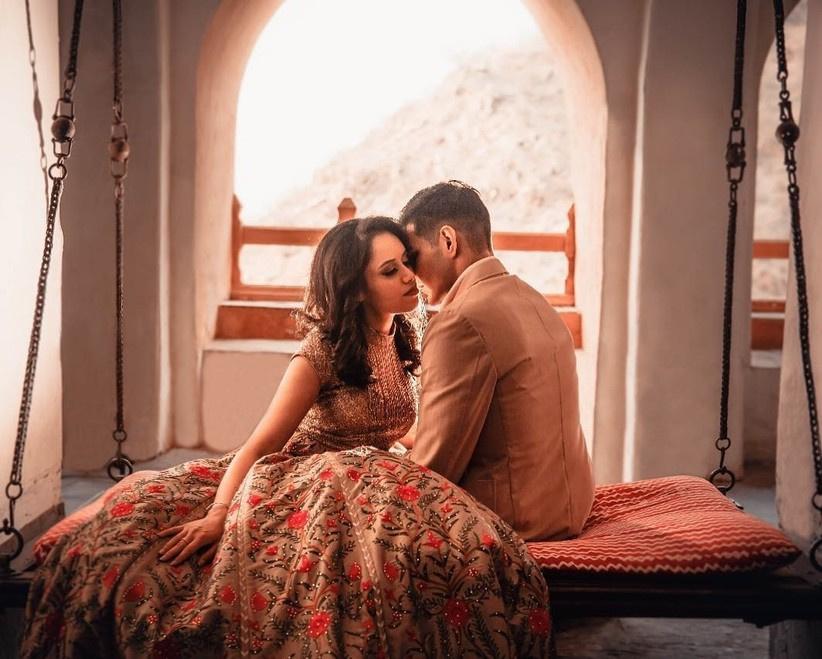 This one's especially for women that cannot do without a side part hairstyle and feel that's what suits their face the most. We know a gazillion women that are obsessed with side part and don't usually try anything other than that. So one of the simple hairstyles for wedding guests like theirs, side-swept curls never fail to create an impact.
Pro Tip- For those of you that love hair accessories but do not like to go for a Maang Tikka with your side-swept hairstyle, try jewelled crowns or hairbands to create the look that you've always loved.
Beach Waves Hairstyle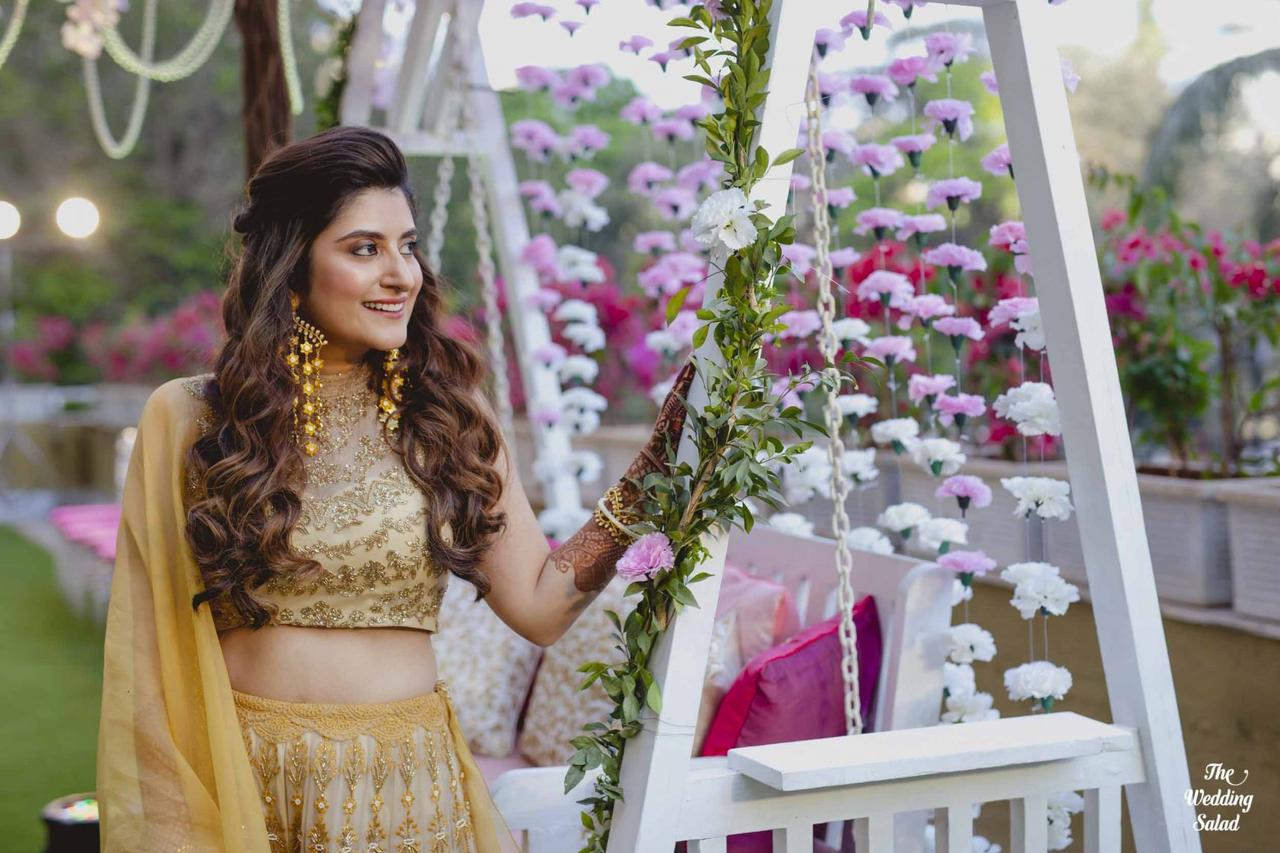 This one is or the ladies that have gone a soft yet effortless hair done right before the wedding with the hope of it looking just as cool as they imagined it to be. One of our favourite simple hairstyles for wedding guests that you must try is the beach waves that do not just look voluminous but also goes well with the Indian lehengas and sarees at weddings.
Pro Tip- Keep it as wavy as you want to keep in mind that the volume it gives to your hair can sometimes make your face look more chiselled and sometimes make it look bulkier too. So, see what you like and what suits your face and then accessorise it with fresh flowers or floral accessories to complete the beach hair look.
Slick Low Chignon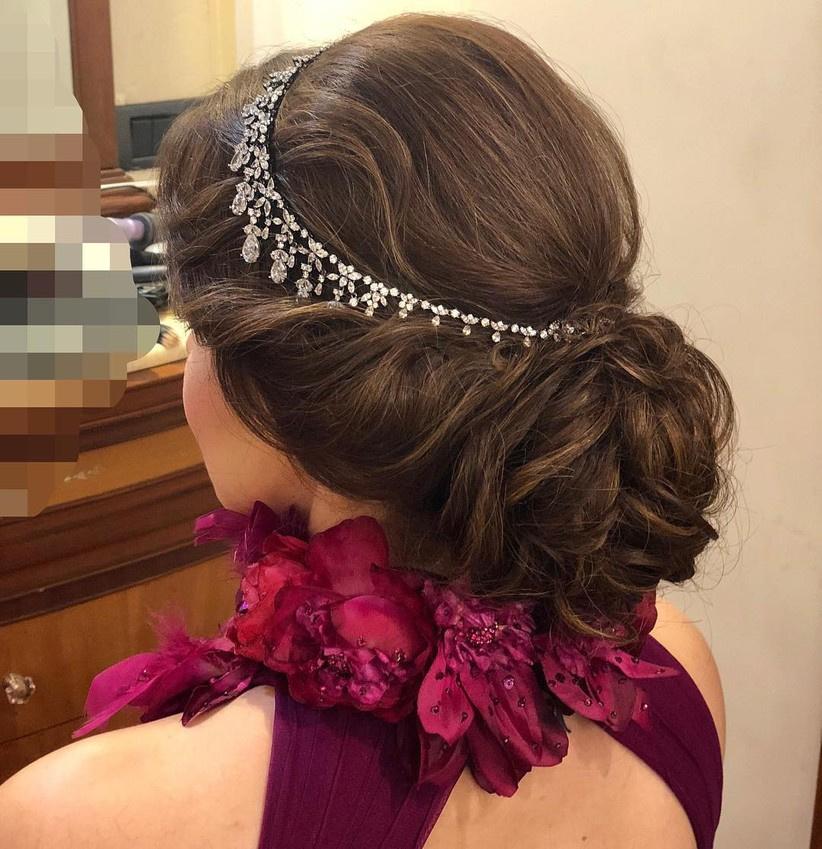 The whole idea of trying these simple hairstyles for wedding guests is to look different than you usually do when you dress up for weddings and parties. Women understand the importance of a well-tied bun hairstyle that does not just keep their hair away from the face but also makes their face look prettier and more petite. This low chignon bun is for all the ladies that just want to stay fuss-free and have a good time this wedding season.
Pro Tip- For those of you that do not want to go with the usual pulled back hair with the chignon bun, try the slick side part front as it does not just go well with Indian outfits but doesn't make your face look bigger as well.
Slick Middle Part Open Hair Hairstyle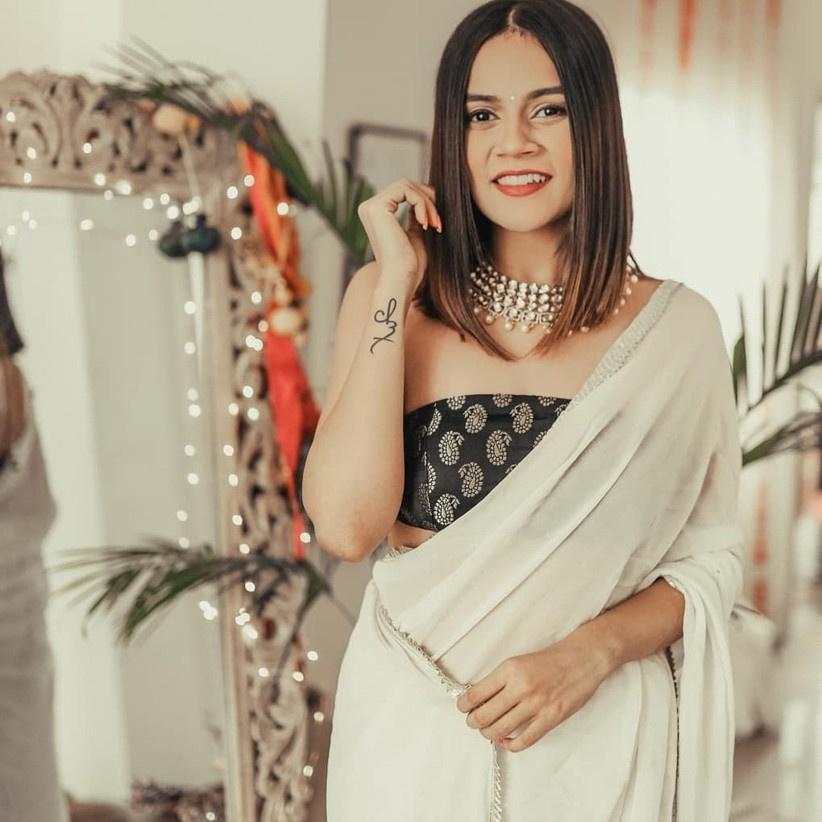 One of the most famous simple hairstyles for wedding guests, the slick middle part is totally trending these days. While some women like it for the fact that it covers their face partly to make it look slimmer, others like it for the fact that it makes their hair look longer and slicker. While whatever your reason might be, this is one of the best simple hairstyles for wedding guests that can be carried by anybody and everybody.
Pro Tip- This hairstyle covers your ears completely and since your earrings are not visible at all, you need to make sure you accessorise the neck in order to complement your outfit and make it look wedding-like.
Casual Ponytail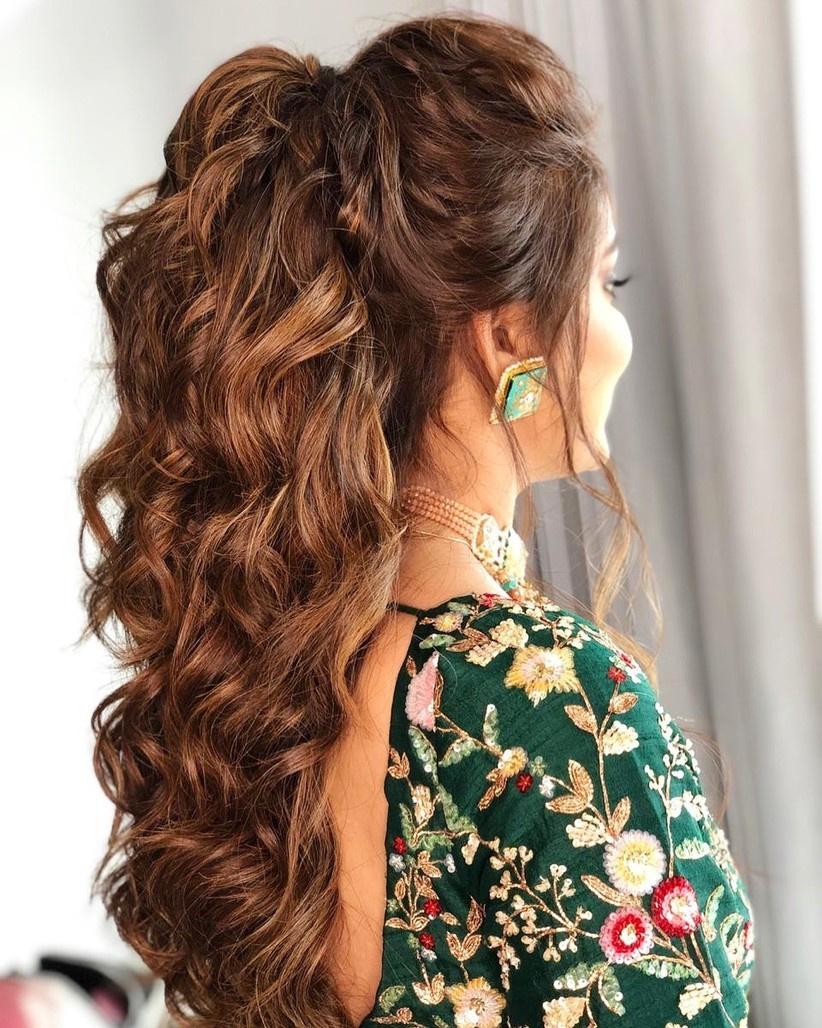 While the buns and open hair hairstyles look extremely classy on thick hair, there is something about a ponytail that we absolutely get drawn towards almost immediately. Ponytails are effortless and have the power to make your face look sharper and throw complete focus on your beautiful facial features. While we may categorise it as one of the simple hairstyles for wedding guests, the truth is that getting the shape of the ponytail and the hair bump on the head perfect is no joke.
Pro Tip- If you are not sure of how you wish to accessorise your outfit, we'd say go in for a girly Maang Tikka with your casual ponytail and make it look effortless yet graceful at your BFF's wedding.
Simple hairstyles for weddings are not usually as simple as they look. Therefore, it is extremely important for you to figure out what suits your hair and haircut the most. Sometimes it isn't a very good idea to force your hair into a hairstyle that is absolutely opposite to what its natural texture is like.
Which of the above hairstyles for wedding guests do you like carrying most often? Tell us in comments which one you think suits your face the most.