8 Gorgeous Indian Bridal Hair Accessories That Will Spruce Up Your Look!
You all know that your hairstyle defines and completes your bridal look for every celebration. Check out these Indian bridal hair accessories that will do the trick beautifully!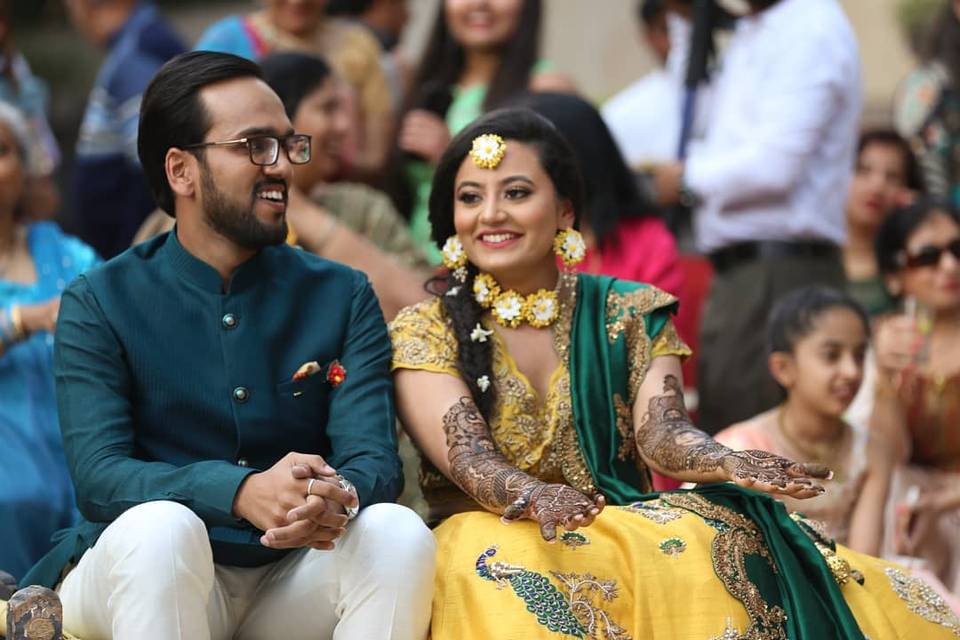 If you are bored of the old and simple hairstyles, it is time to jazz up your hair game. Indian bridal hair accessories are the best way to get rid of the drab and add some fab. You invest so much time in choosing your outfit and getting ready, why get lazy when it comes to the small task of decorating your hair with accessories. You can choose from a plethora of real and artificial ornaments.
Gold and diamond jewellery have the most options in real pieces while there is no limit to the floral jewellery. Of course, you can choose from real and artificial flowers as well. Using artificial flowers will give you the option of selecting a flower in a colour that matches your outfit while there is a limit for the colour choice when it comes to real flower jewellery, because it all depends on the season and which flowers are in bloom. Nonetheless, both do a great job at jazzing up your look.
Check out these Indian bridal hair accessories that a bride can wear for any ceremony.
Studded comb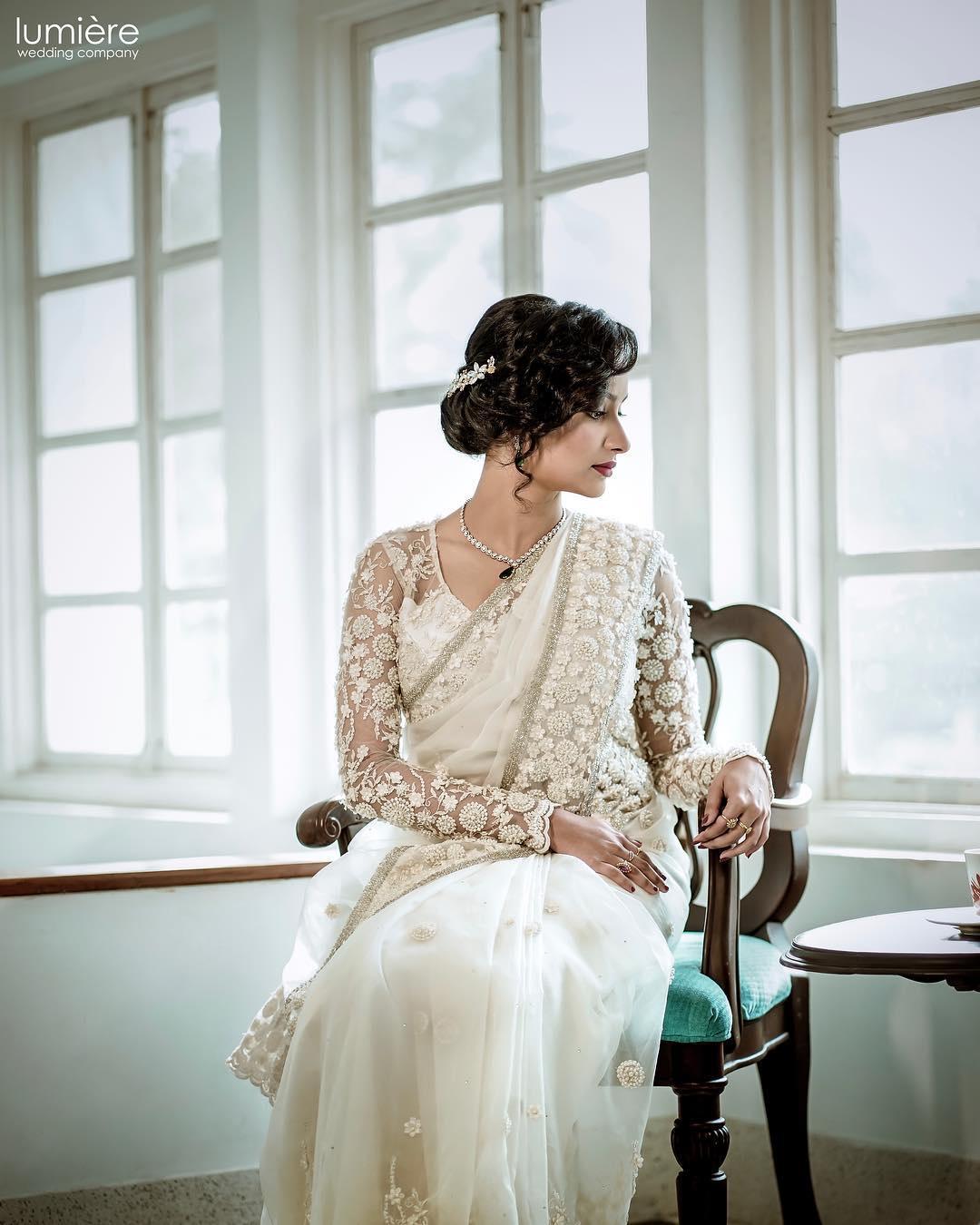 Combs are a hair accessory that are best for bun hairstyles or half updos. The bride is this image is looking ethereal in a matching hair comb with her white wedding saree. For us, it completes the look. If you think that it will hide behind the dupatta on your wedding, go for a net dupatta or wear one on any other occasion like your engagement or reception. While this one has white stones that give the illusion of diamonds, you can easily find hundreds of options in gold as well. It is very easy to wear a comb. All you have to do is insert it in your bun and secure it with bobby pins!
Beautiful mogre ka gajra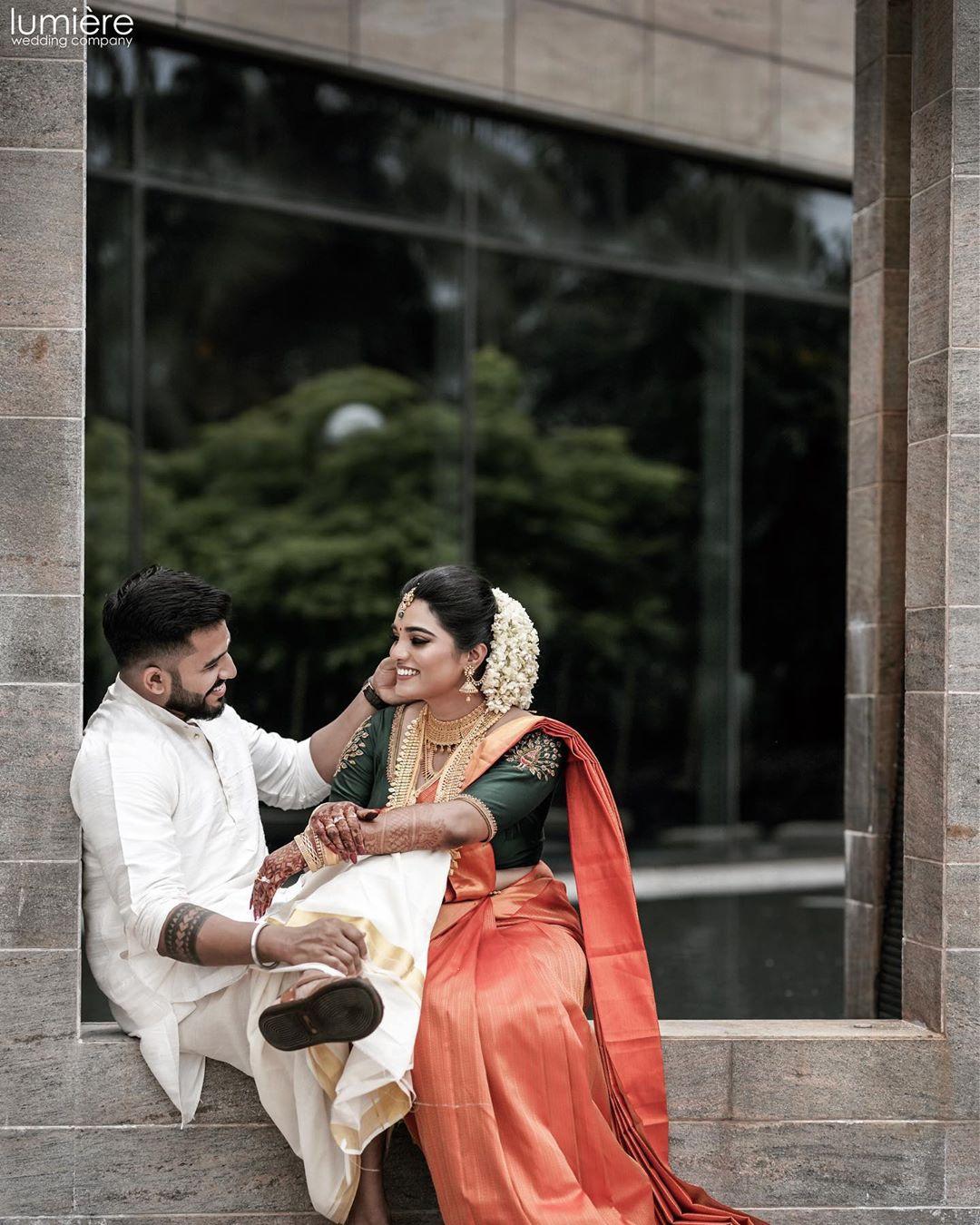 Gajras are the most classic Indian bridal hair accessories. It will be hard to find a bride who is not wearing a gajra on her wedding day. You may think that you can only wrap a gajra around your bun, but that is not true. There are gajra jalis available as well. They cover your entire bun in a criss-cross design. Our favourite flower for a gajra is a mogra flower. There is also the option of choosing a gajra with mogra buds instead of bloomed flowers. Both have their own specialities and look beautiful.
Diamond tiara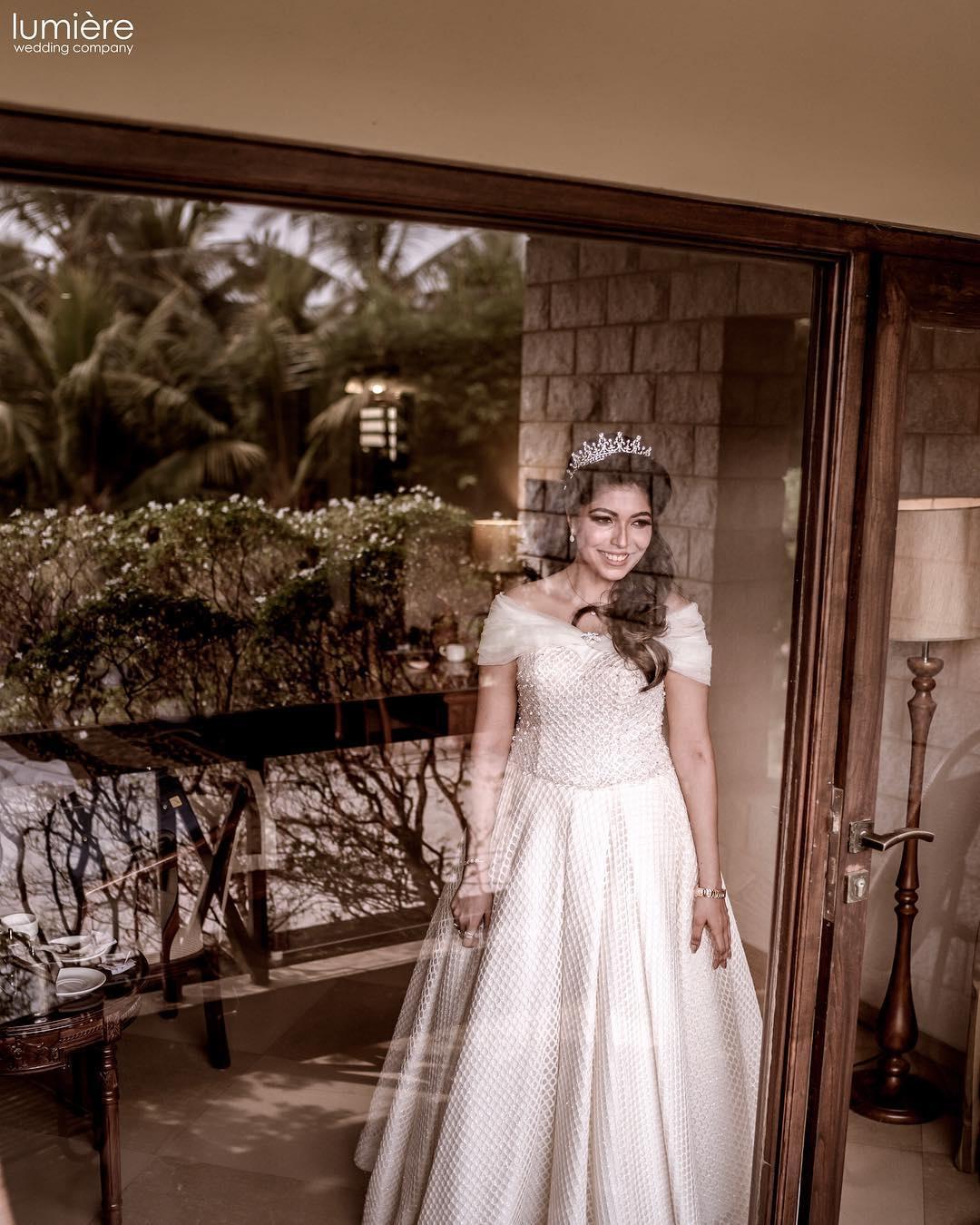 Who does not want to feel like a princess on their wedding day? You can wear a tiara to feel like a real princess during your wedding, especially if you are wearing a dress. It is perfect for an engagement ceremony or a Christian wedding as a tiara looks the best with a gown, preferably a princess ball gown!
Flower strand to wrap around the braid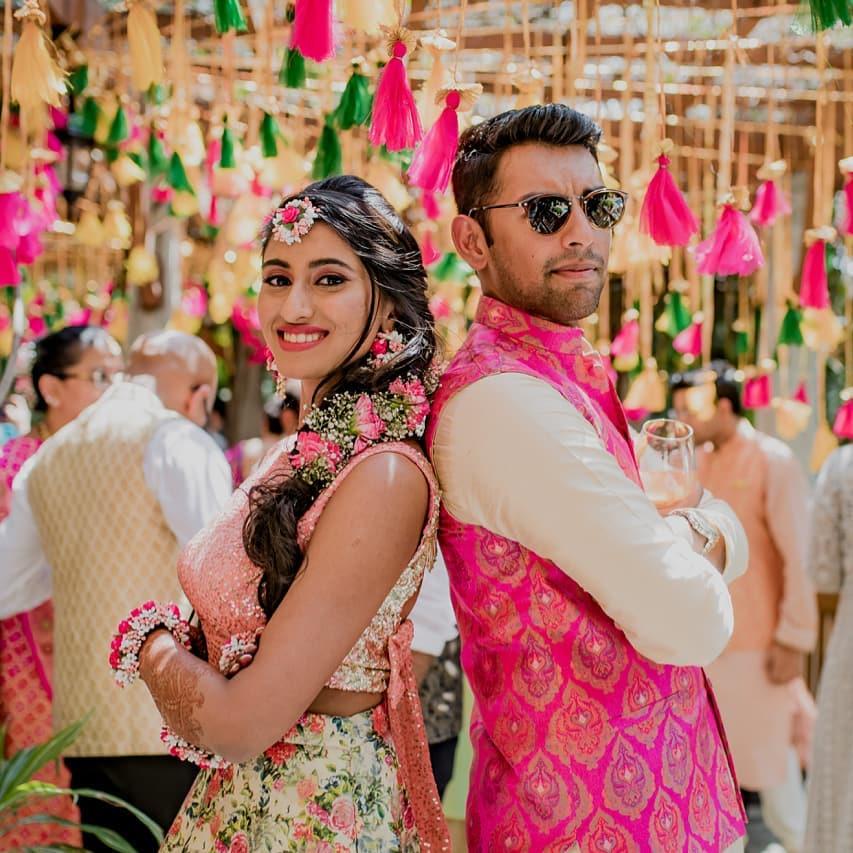 You can also wear a gajra made with other flowers to match your dress. If you think that you need to make a bun hairstyle to use one, you are wrong! Instead of wrapping the gajra around the bun, you can make a braid hairstyle and wrap the gajra strand around it.
Floral Matha Patti with pearl chains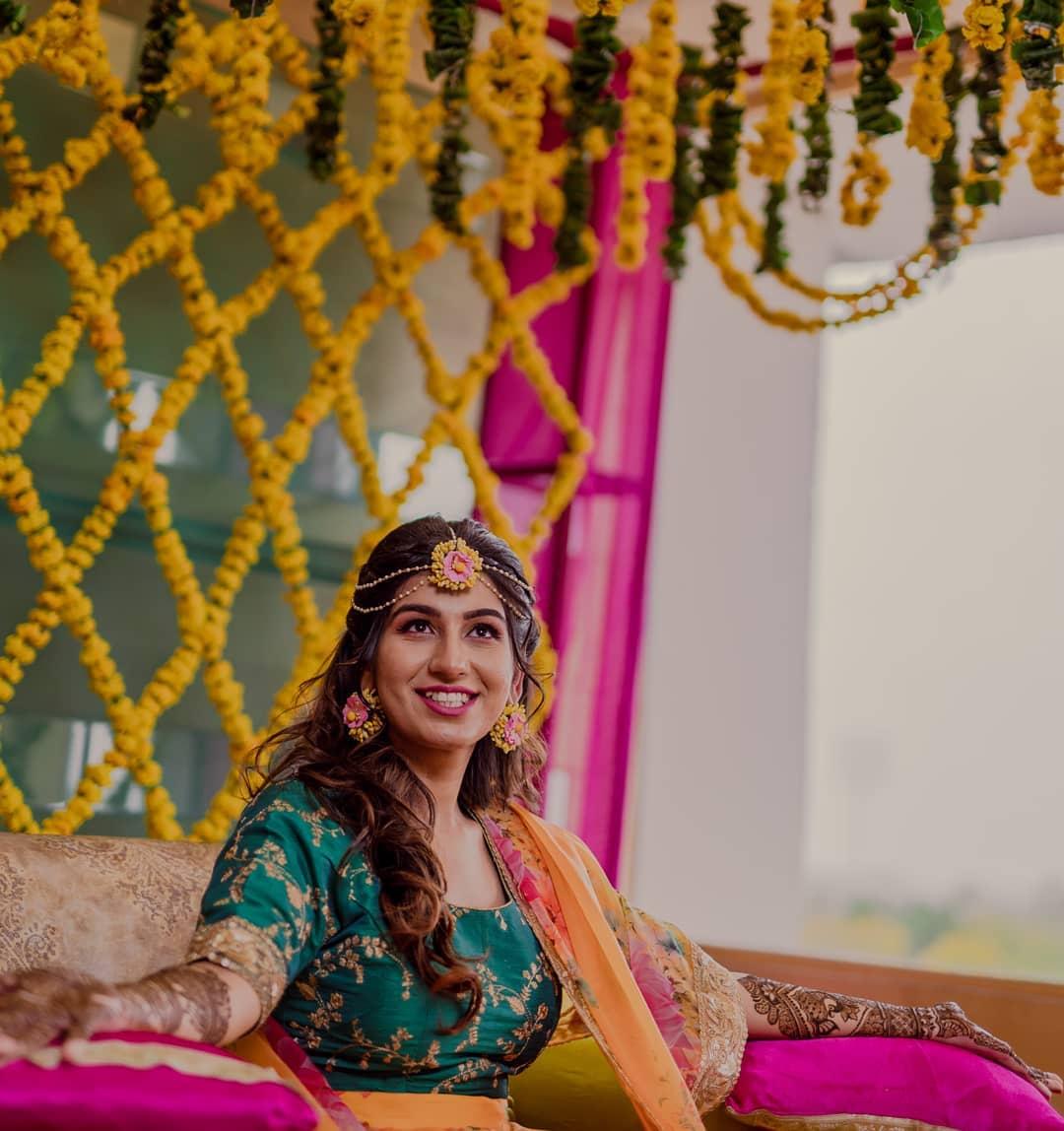 Flower Indian bridal hair accessories are perfect for ceremonies like Mehndi and Haldi. Most brides wear them on their Mehndi. Check out this beautiful flower Matha Patti with pearl chains adorning the hairline of the bride. A Matha Patti is the best accessory for brides with a wide forehead.
Floral Matha Patti cum tiara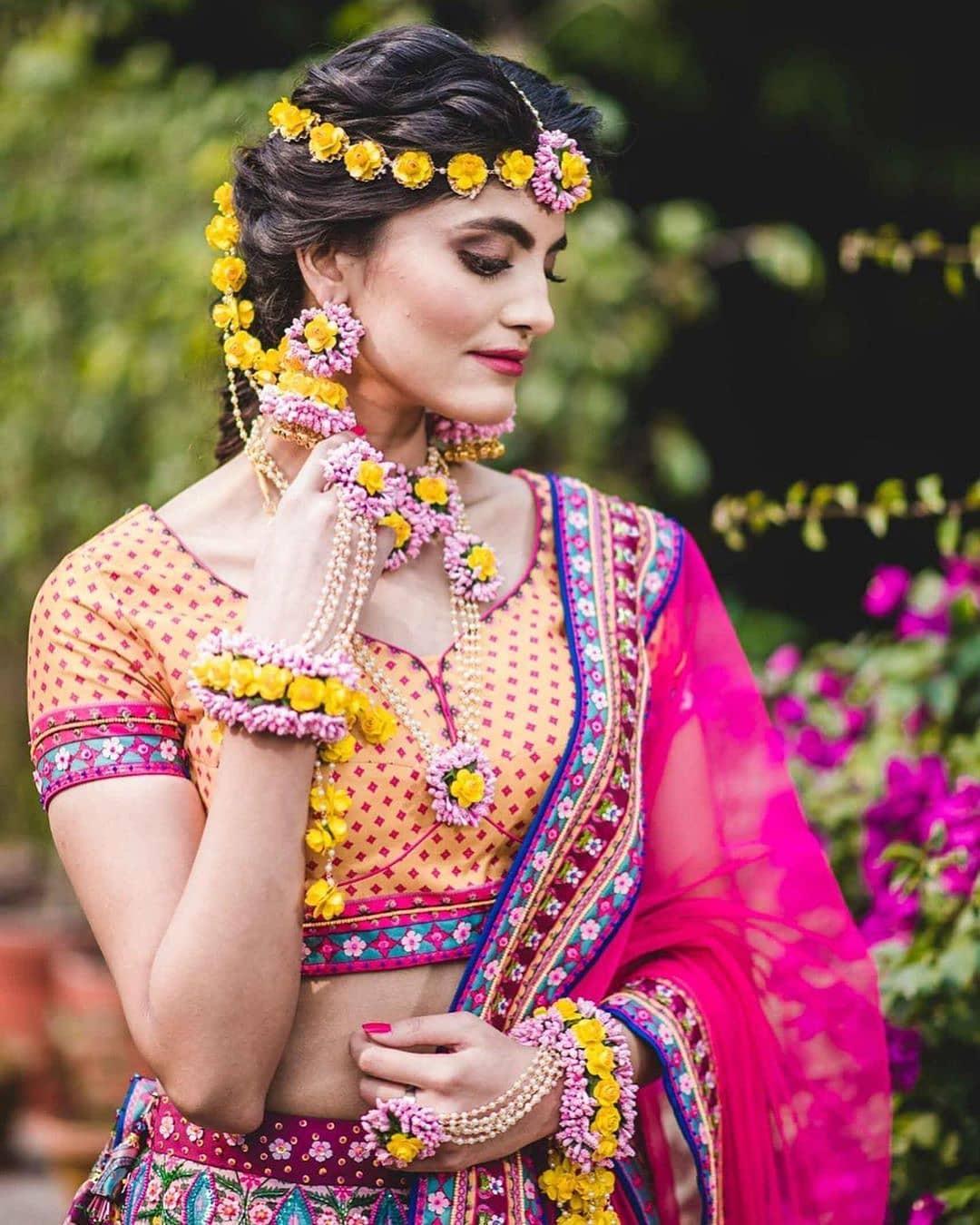 There is another style of Matha Patti can looks like a tiara with a pendant on the forehead. We love Indian bridal hair accessories that do more than one job. You can find many different designs in different coloured flowers in the market. You also have a choice between real and fake flowers.
Pearl and gold jhumar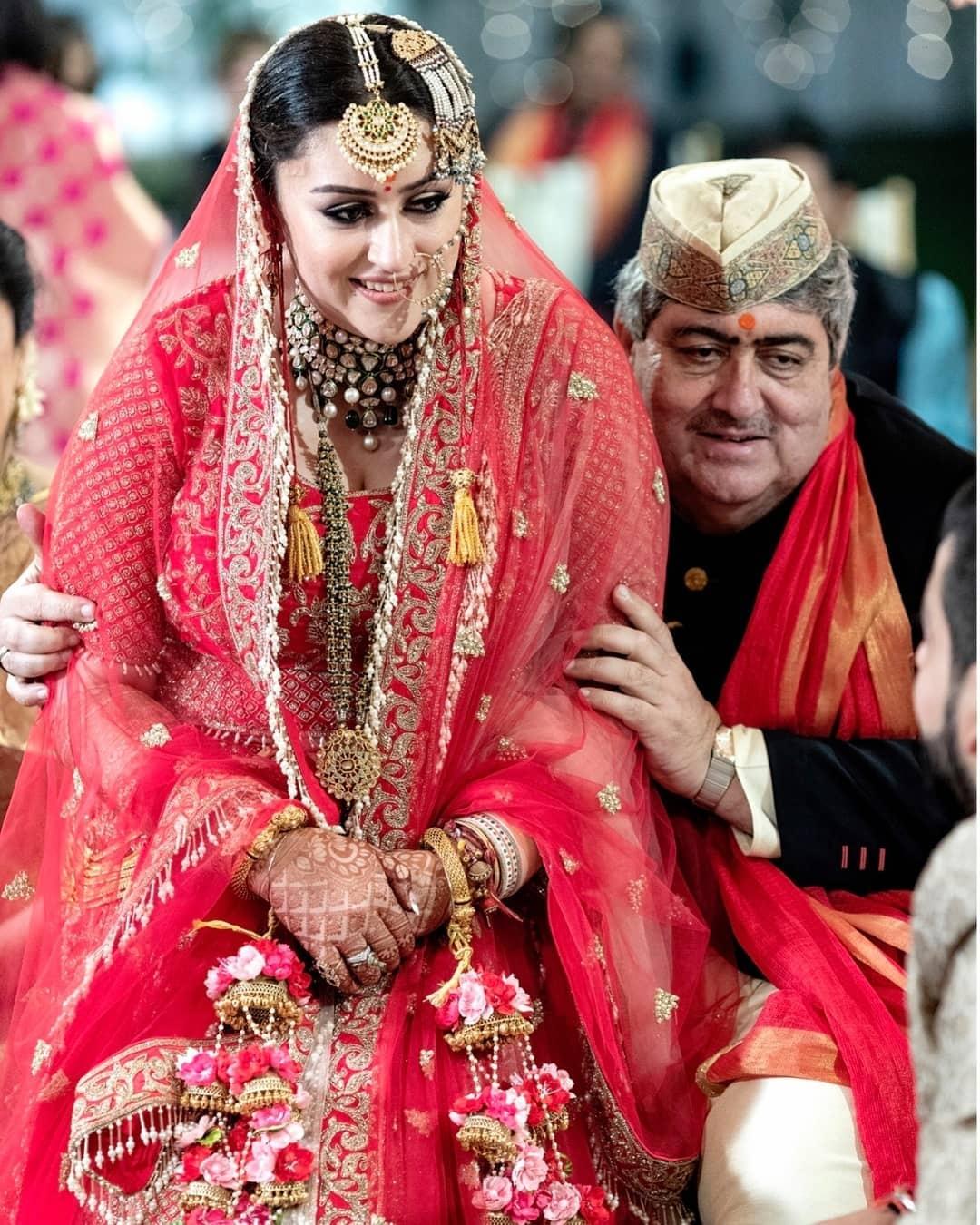 Everyone knows what a Maang Tikka is and every bride wears one for her wedding. Instead of boring you with a simple Maang Tikka, we decided to show you a jhumar, which is a Pakistani style of hair accessory. The combination of a Maang Tikka and jhumar is our favourite Indian bridal hair accessories for brides.
Small flower buds adorning your hairstyle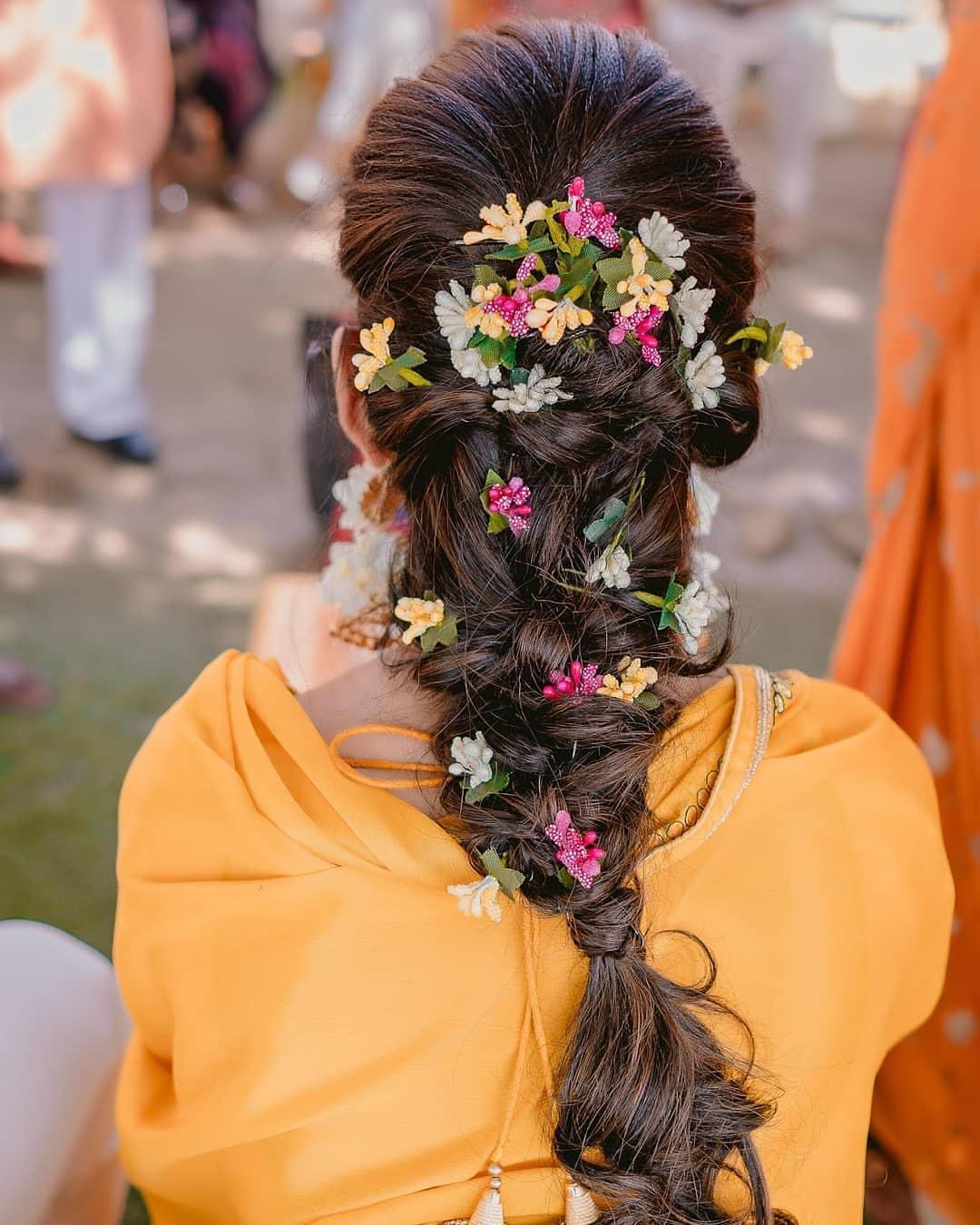 For the last in this Indian bridal hair accessories list, we have a different way of decorating a hairstyle. It will work with buns, half up dos, curls and any other hairstyle. All you have to do is scatter small flowers, real or fake and place them beautifully across the hairstyle.
We hope you liked our picks of Indian bridal hair accessories. They will no doubt add colour and glamour to your hairstyle.
Pro tip: if you are going for fake flowers, choose high-quality accessories made with silk so that you can use them again!
Check out these makeup salons near you that can help you nail a great hairdo.