4 Trendy Mess Bun Hairstyles Perfect for Weddings!
Messy bun is undoubtedly the most wonderful creation of modern hairstylists. It looks pretty on anyone and goes well with literally any outfit. Below are 4 amazing messy bun hairstyle tutorials you all can try. They are quick, easy and perfect for we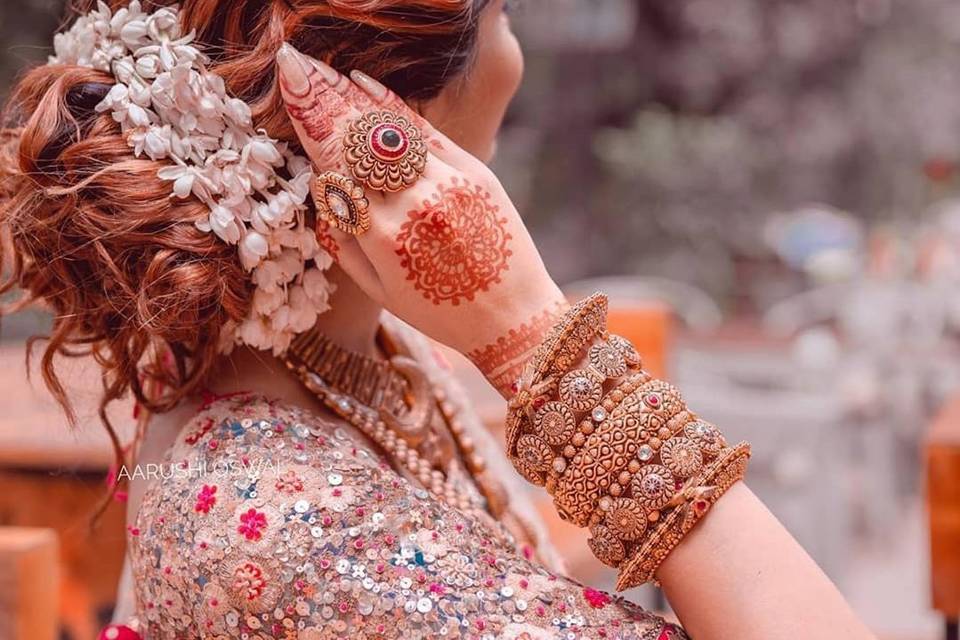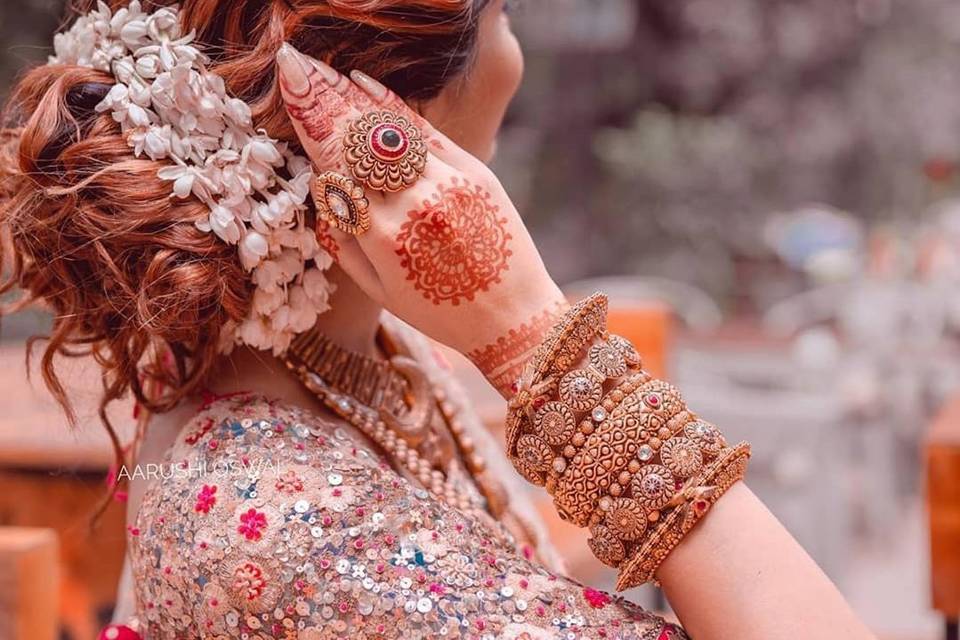 Your hairstyle plays a vital role in how you look. When you are unable to decide which hairstyle to choose, the messy bun is always there to rescue you from your dilemma. No matter what the occasion, no matter what you wear, this hairstyle can never look wrong. The messy bun hairdo has been trendy and popular since the last few years and people are actually giving the appreciation it deserves.
Here we have for you 4 pretty and trendy messy bun hairstyles and quick mini-tutorials on how to make the same. Check them out and let us know which of them you can't wait to try for the next wedding.
Simple braided low messy bun for short hair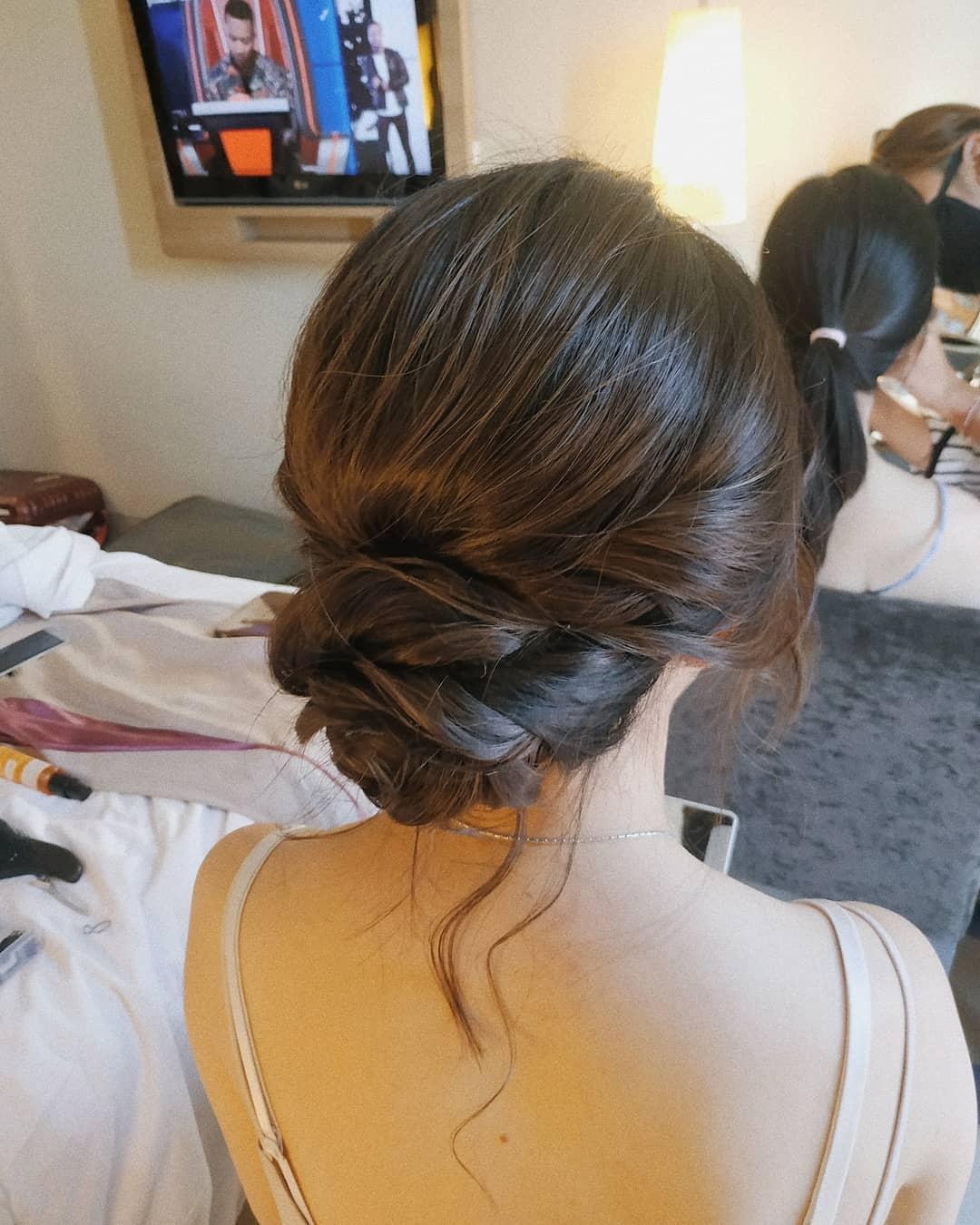 Image Courtesy: Ehr Stylist
First things first, brush your hair thoroughly and untangle it completely. Then take two sections of hair one from either side and leave them aside. Grab the middle section of the hair and tie it into a low ponytail. Now split it above the hair tie, creating a gap in between and pull the rest of the ponytail inside out through the gap. This creates a twisted pattern. Now take the two front sections and gently twist them and braid them. Tuck these two sections into the gap created. The final step is to grab small sections of the hair, twist and tuck them around the hair tie until you are done doing it all. Gently pull out a hair to create the messy look.
Gorgeous twisted high messy bun for short and medium hair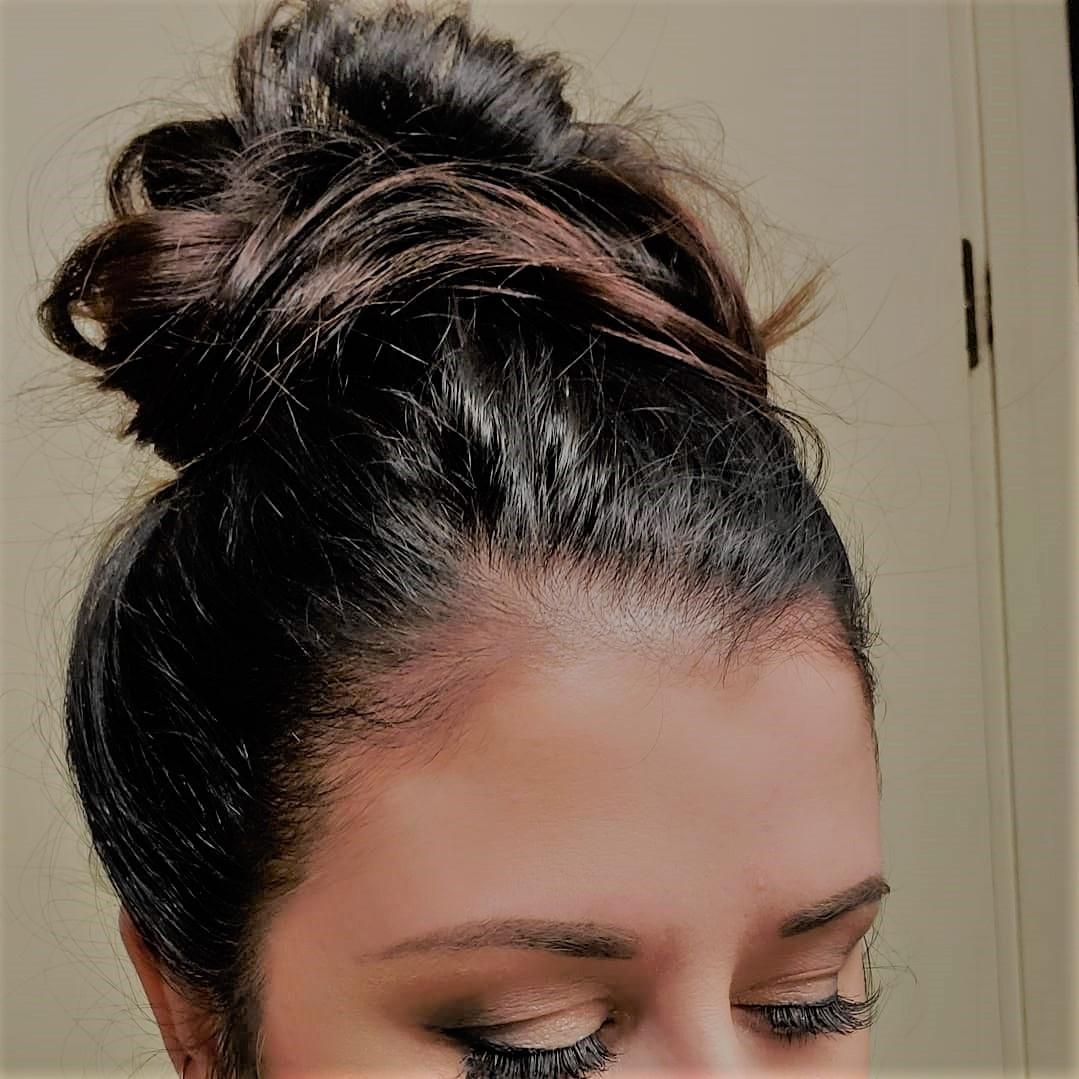 Image Courtesy: Infinite Colour By Femila
To begin with, brush all your hair and make a high ponytail without combing too much. Now, separate the ponytail into sections and use hair spray to spray and set each section. Then, start backcombing each section to create a messy detail. You are now left with one simple step. Grab all the hair and twist it and tie it all with a hair tie. Gently loosen strands of hair and use bobby pins to secure them in place. This messy bun is perfect if you have short or medium hair.
Elegant multiple braided voluminous messy bun for long hair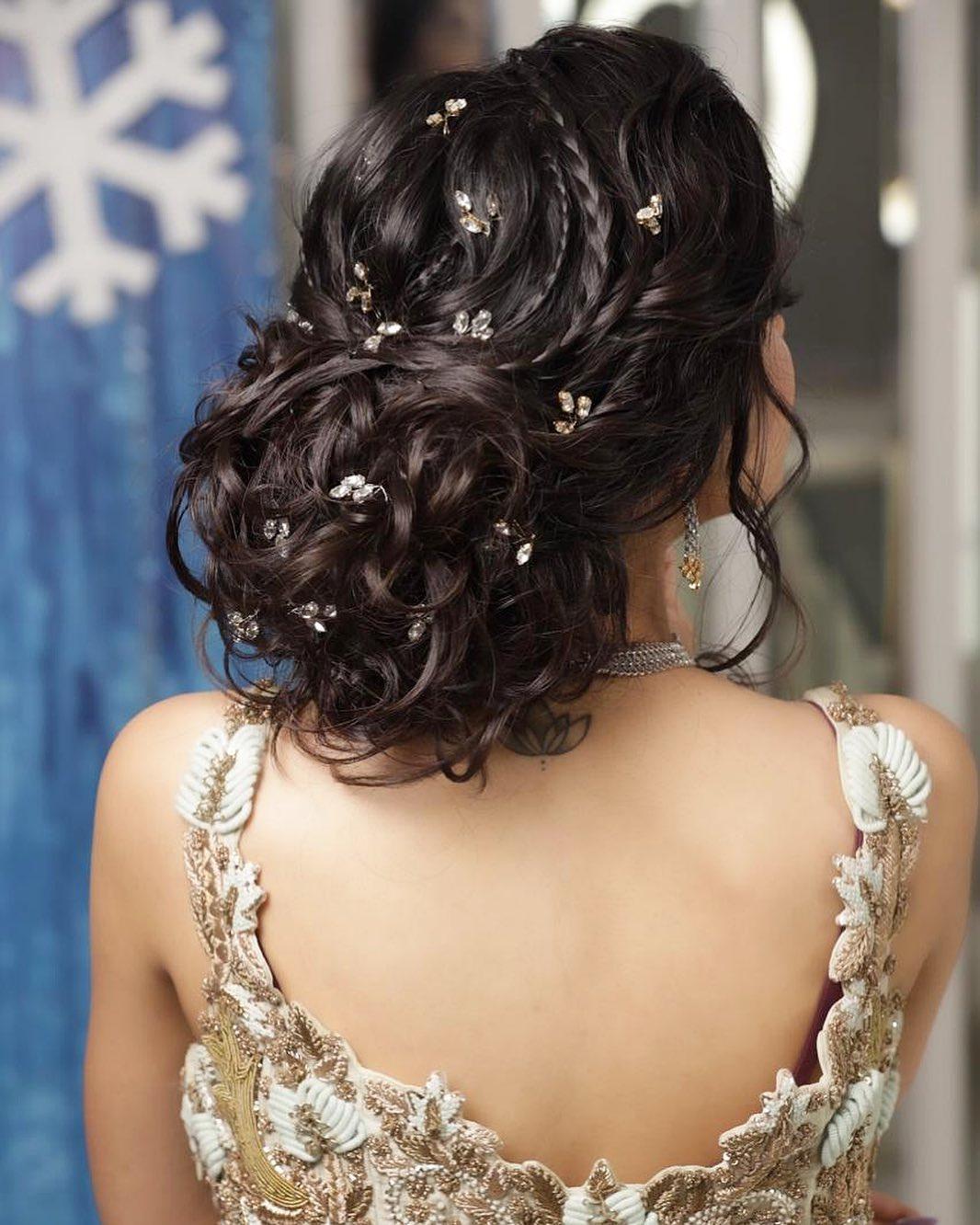 This one is for long curly hair. If you do not have natural curls you can get them curled using various curlers. Once you are done with that part, make a side partition in the front part of your hair and keep that section aside. Grab little sections from the front and centre of your hair and braid them into the classic three stranded braids. Now take the middle back part of your hair and lift it a bit to create a little puff detail and secure it with bobby pins. Then spray your hair and secure it all with a big hair tie or doughnut. This helps in creating volume around the bun.
Take little sections from the ponytail and start pulling them over the doughnut once. Then, take the leftover hair and pin them randomly creating helical details. Use bobby pins to secure all the sections in place. Leave the curly ends as they are there to add some messy texture. Decorate it with flowers, pearls or stones!
Beautiful sectioned and twisted messy bun for medium and long hair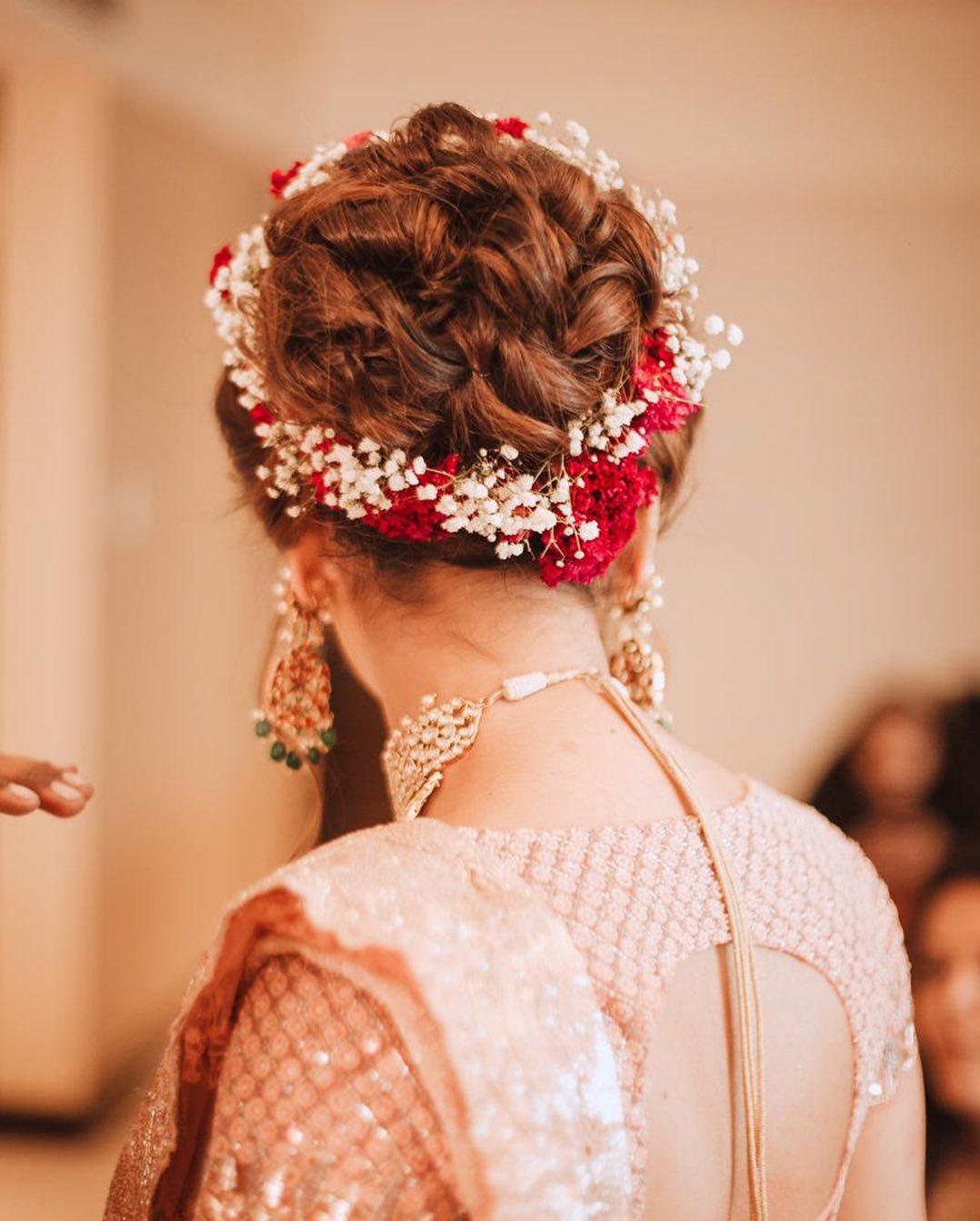 This messy bun is perfect for people with medium and long hair. It looks clean and messy both at the same time. To make this one, start off by combing your hair thoroughly and making a ponytail at the centre. Now, split the ponytail into sections and start spraying each section. Secure each section with hair ties at the end. Now gently pull out each section of the hair.
Once that is done, take each section and twist it a bit, roll it over the hair tie and secure it with bobby pins. Repeat the same with each and every section of hair. Take each left-over section, curl it inwards, secure with pins and you are done! For a messy finish, pull out the hair and you are good to slay this messy bun look.
All the above hairstyles are great options for weddings or any big occasions. You can, however, customise each of them according to your purpose and occasion. Try experimenting and you'll find the ones that suit you the best. There's nothing to lose because the messy bun never goes wrong. Let us know in the comment section which of the above hairstyle you can't wait to try for the upcoming wedding!
Want a professional to create your hairdo? Check out these hairstylists near you!