Bun Hairstyle Video Tutorials Inspired by Hottest B-Town Brides
Is DDLJ a favourite? If yes, you have the Bollywood bug, just like us. Check these bun hairstyle video tutorials inspired from your fav Bollywood celebs!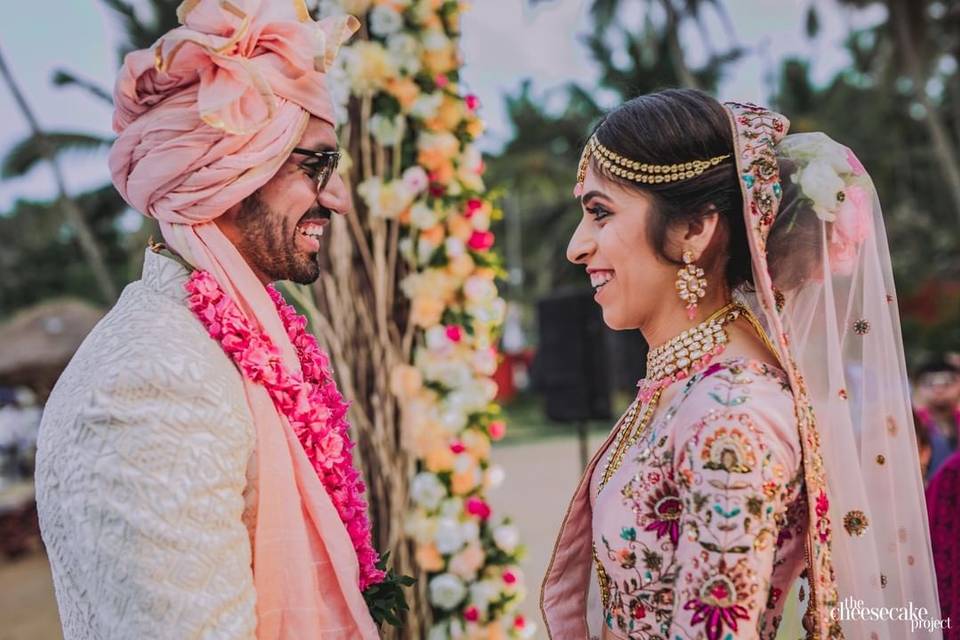 Celebrities and their lifestyles have always been a subject of fascination for us. With their designer clothes and bags, they're always looking impeccable, on-screen and off-screen. We know that they did not wake up like that. A hoard of people are around them 24*7 and spend about 2 hours every day just to help them!
However, we regular people do not have the kind of patience or money to look camera-ready all the time, which is why when a special occasion comes along, we feel keen to put in that effort. If this is true for you as well, we have found some bun hairstyle video tutorials inspired by our Bollywood divas, on and off-screen.
These are perfect for the sister of a bride for her wedding, but there is no written rule about other people not being able to wear them! We just think that the sister needs to stand out the most, after the bride of course! Every single one of the bun hairstyle video below is perfect for the nayi naveli adhi gharwali! Scroll down to view them.
Anushka Sharma's Real Life Wedding Hairstyle Tutorial
Anushka Sharma and Virat Kohli's wedding photos broke the internet. While the rumours of their marriage were making the rounds in tabloids for quite some time, no one was expecting the wedding pictures to come out when they did.
Everything about Anushka's look was perfect from the blush pink Sabyasachi lehenga to the simple bun hairstyle that would suit everyone. You can also flaunt the same hairstyle and even make it yourself after watching this 5-minute bun hairstyle video. Who knew you could look like a diva in under 5 minutes!
Kareena Kapoor Inspired Bun Hairstyle
No one is a bigger diva in town than Kareena Kapoor. She is the hottest mum on the block and motherhood has not derailed her from having a social life. Diwali season is big in Bollywood with stars hosting card parties and inviting everyone (sadly, they forget about us!) in the industry.
No guest list is complete without Bebo's name, obviously and her ethnic looks are always on point! This bun hairstyle video is also inspired from the Diwali season. This braided bun hairstyle is perfect for a dark-hued outfit and smoky eyes!
Sonam Kapoor's Diwali Inspired Bun Hairstyle
If there is one thing Sonam Kapoor is good at, it is fashion. We know her sister Rhea Kapoor styles all her looks, but she is the one who carries it effortlessly with the utmost grace. Her confidence metre is off the charts and we can all take 2-3 tips from her on how to carry every look with class and elegance, just like her.
This bun hairstyle video is also inspired by one of her Diwali looks from last year. This is a simple rope twisted braid with low bun, perfect hairstyle to flaunt your hair jewellery. The centre partition makes it easy to wear a Maang Tikka or Matha Patti.
Kareena Kapoor's Wedding Hairstyle From the Movie Veere Di Wedding
There was no way we could have controlled ourselves from featuring another one of Bebo's looks. This time we picked up our favourite bun hairstyle of the year. Veere di Wedding certainly broke the internet with Kareena's wedding look.
Everything was so well thought out, from the gorgeous cream lehenga to the stunning hairstyle with delicate flowers. You can learn to make the same hairstyle from this bun hairstyle video with white flowers. It is up to you if you want to use real flowers or go with artificial accessories.
Deepika Padukone's Messy Bun From the Song 'Lahu Muh Lag Gaya'
The last bun hairstyle video is inspired by Deepika's song 'Lahu Munh Lag Gaya' from the movie Ram Leela. We just loved that movie! Deepika and Ranveer's chemistry was off the charts, no wonder they fell in love on the sets, who would not! Getting back on track, this full volume messy bun is perfect for the sisters of the bride with medium to long length hair. You can pair this with a chaniya choli to look exactly like Leela or any saree or lehenga that is a little loud (not gaudy!).
We love taking inspiration from Bollywood celebrities, especially when we have to go to a wedding. And why not? They work with the best of best trendsetters. You can make any hairstyle from this list of bun hairstyle video tutorials and easily make them at home or show your hairstylist what your vision is!
Looking for hair stylists near you? Check out the hair salons near you, here!