Decoding Bridal Hairstyle as per your Personality
Ever bride has a different persona and thereby she chooses her hairstyle as per her taste and whims. The diva bride goes for a classy hairdo, the conventional goes for a traditional style etc. Let's see which hairstyle matches with your persona.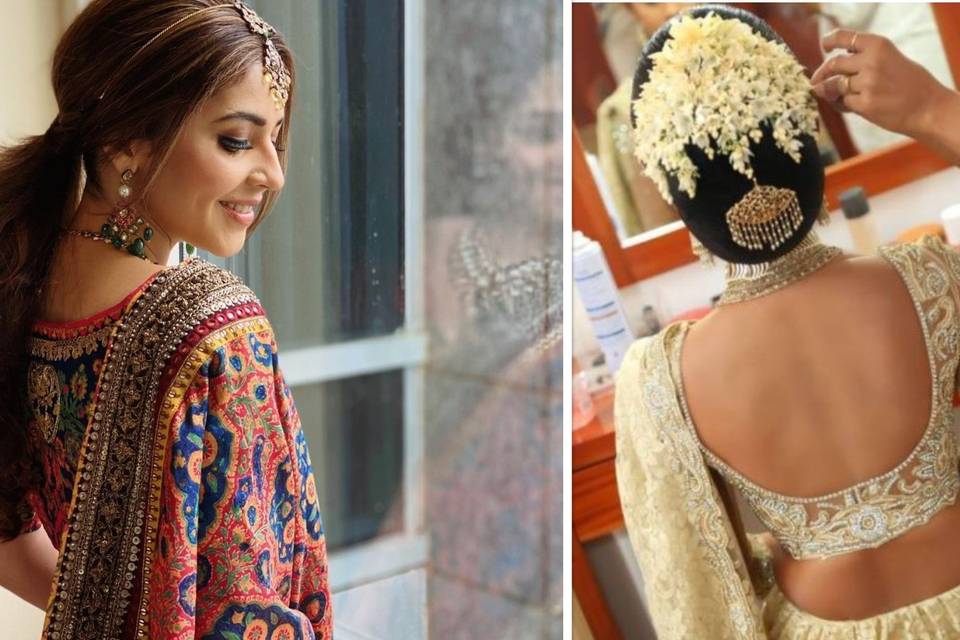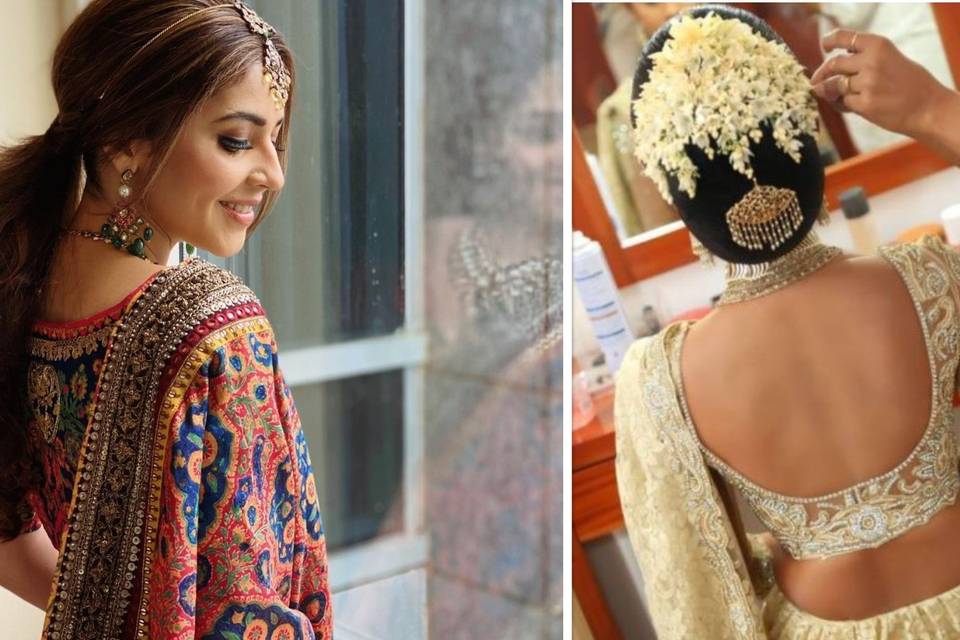 Image Credits - Pinterest
Since childhood days a girl envisions herself as the most beautiful bride in the world. She imagines herself in the most splendid red lehenga tied around her curvaceous figure. Apart from this, she also loves to imagine herself as a glam struck damsel who is stealing the show whilst adorning all her scintillating wedding and pre-wedding dresses . For this alluring bridal demeanour, it is important to have a breathtaking hairstyle for an engagement, wedding and reception day. Yes, bridal hairstyles play an important role in completing the overall bridal look. Whilst choosing a good hairstyle every bride has her own taste-some prefer modern hairstyle; some brides would like to go with the conventional taste and some like unique trailblazing hairdos. The taste of her hairdo depends on her personality. So here, we will decode bridal hair trends on the basis of the bride's personality.
Bridal Hairstyle for Diva Brides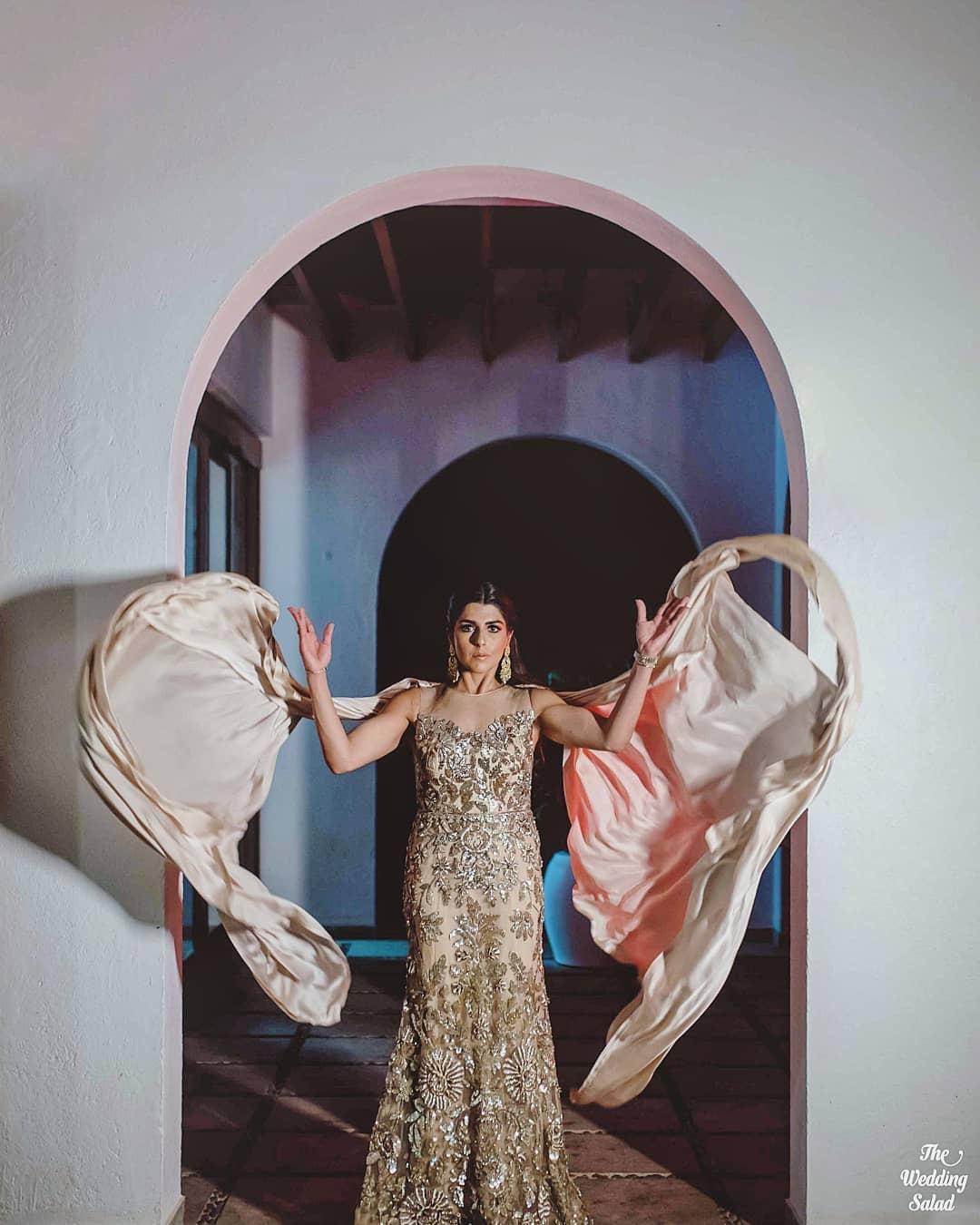 Image Credits - The Wedding Salad
Diva brides have their own style statement and they often pick up trendsetting patterns. They seek to choose a hairstyle that goes well with their enchanting diva-like persona. They seek to gracefully carry themselves with a certain panache and for that they carefully cherry pick that kind of hairstyle for the D-day or for other pre-post wedding ceremony days. So here are some hairstyles that are trending and can go really well with pre-wedding ceremonies and post-wedding ceremonies/rituals.
Tiered ponytail Hairstyle for Brides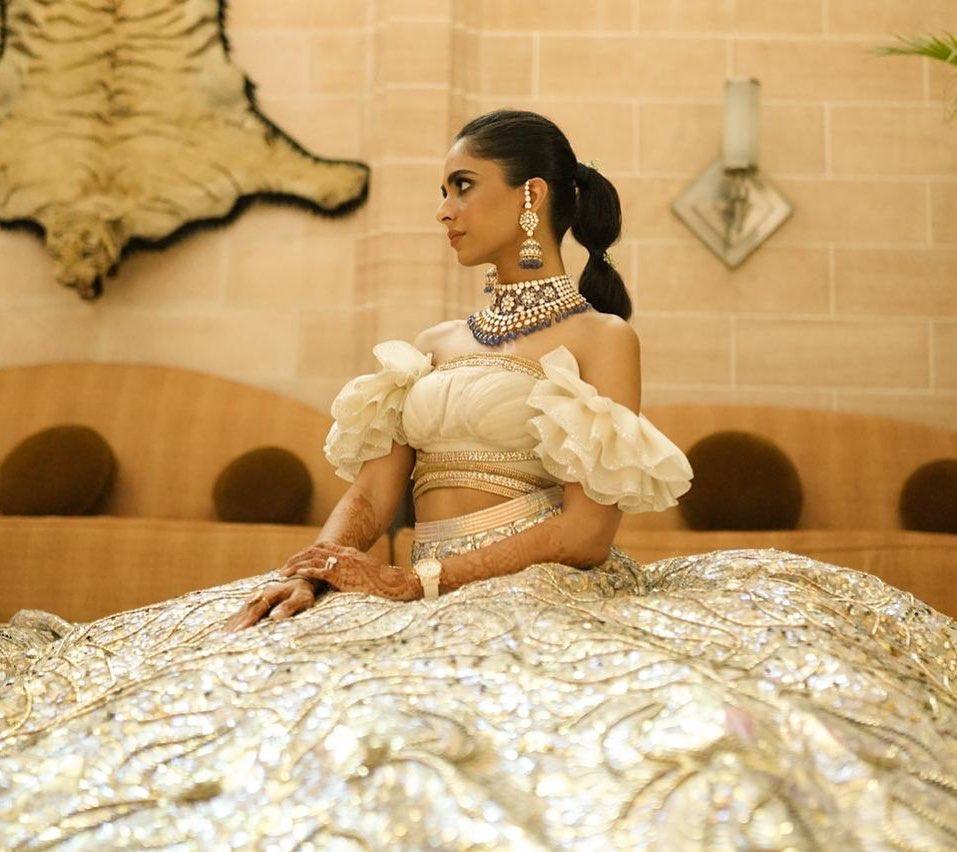 Image Credits - Shantanu & Nikhil
Tiered ponytail is a high-impact style for the contemporary brides who seek to adapt something better than the mundane. This bridal hairstyle is a bit more work than a regular pony. We love tiered bubble pony's especially in the hot, humid summer months because with this it gets easier for the bride to carry her heavy dress with it. This bridal hairstyle is good for all post wedding and pre-wedding functions like mehndi, sangeet and cocktail and reception.
Side French Braid with Flowers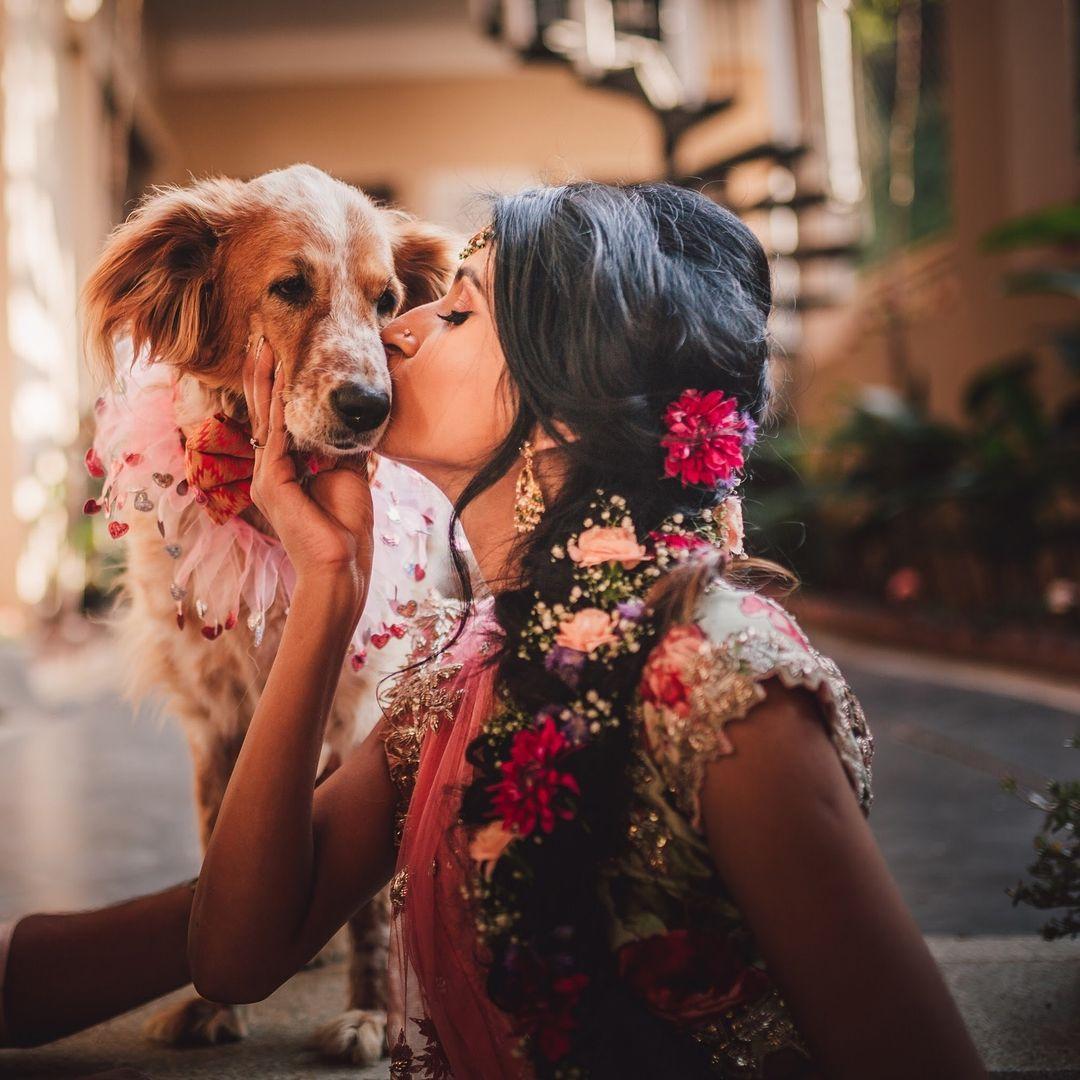 Image Credits - Anurita Chandrappa
Brides with diva-like persona seek to adorn a spectacular look on her special day and for this she seeks to adorn a unique yet contemporary braided hairstyle. Using braided hairstyle for long hair is an amazing way to update the bridal look quickly. Further, embellishing it with flowers, pearls, stones will help the diva bride to enhance her look for that picture perfect moment. Else, she can also adorn the side-braided hairstyle for her pre-wedding shoot.
Side-Braided Chignon buns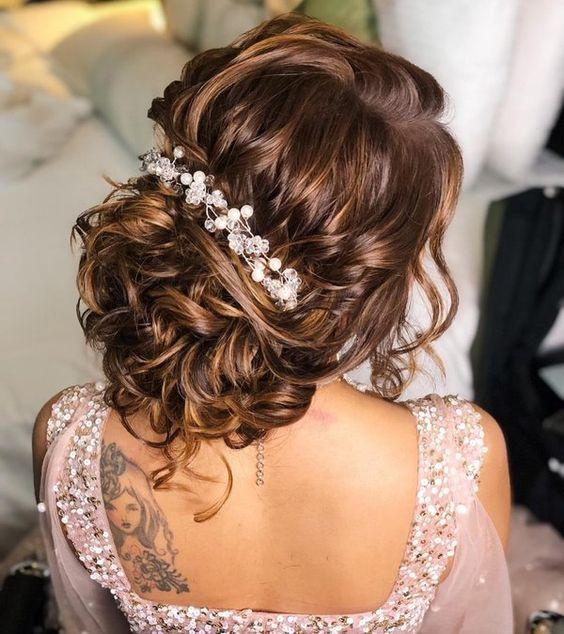 Image Credits - Pinterest
Diva brides seek to adorn a bridal hairstyle which gives them a polished look and which is why side braided buns are a perfect hairdo for them. These buns look sweet and romantic and add poise, grace to the persona. Additionally, these contemporary hair buns are perfectly placed to show off your gorgeous back or the scintillating tattoos engraved on your sexy back. This is an ideal bridal hairstyle for reception and cocktail functions. Also, side braid buns are recommended for pre-wedding functions like sagan, cocktail and roka ceremonies.
Bridal Hairstyle for the Conventional Brides
Image Credits - Pinterest
The conventional brides are the ones who seek to follow traditional patterns and ethos. They prefer picking timeless, simple and classic hairstyles as they always consider simple pleasures in life. Thereby, here we have picked three hairstyles that are classic yet dainty.
Classic Hair Bun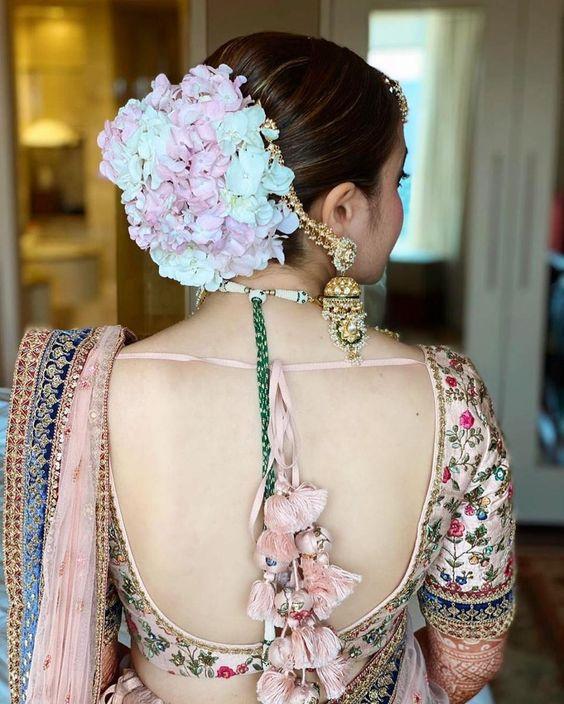 Image Credits - Pinterest
Graceful yet understated, a bride can't go wrong with a classic bridal bun. A classic hair bun looks timeless and tasteful as it looks regal, charismatic, and classy with Indian traditional dress. Moreover, it goes well with any kind of traditional wedding dress. This bridal hairstyle is the most poplar one as it is popular since the time immemorial. A bride can adorn this bun with embellishments or flowers that matches well with the colour of attire. Further, a big Gajra around it will add traditional connotations.
The Beauty of Traditional Braids with Embellishments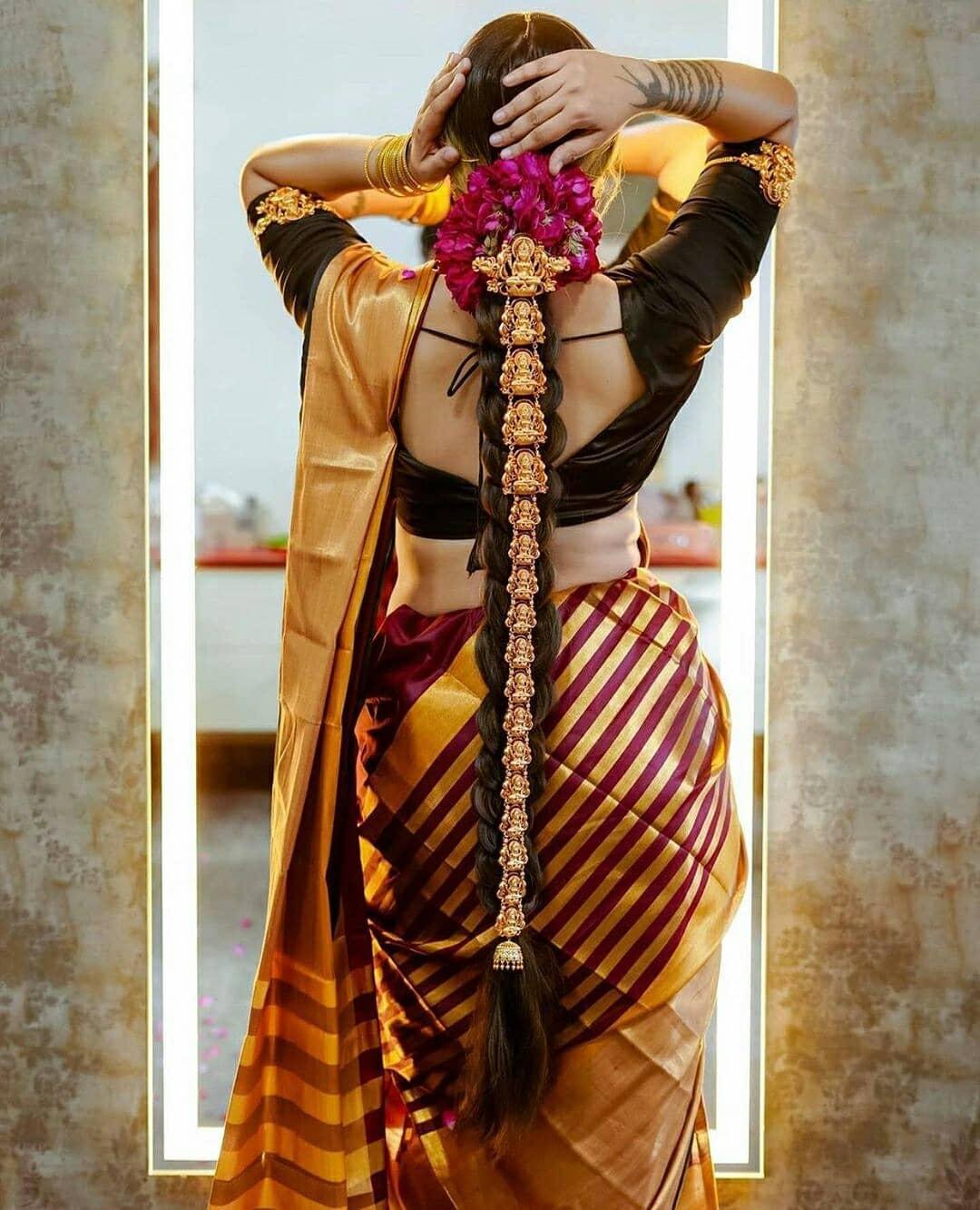 Image Credits - Deep Joshi
Classical braids are timeless and these kinds of braids are known to be a native hairdo for Indian Brides who yearn to engulf in the traditional ethos. Yes, a conventional bride would want to adorn something that is traditional and thereby she swear by these hairstyles. However, nowadays brides adorn the timeless braid but with a creative twist. She decorates her hair braids with some dainty tassels, classy studs, intricate motifs, or some expensive gold accessories. Isn't it charismatic and alluring?
Adorning the traditional Gajra and Passa on the Bun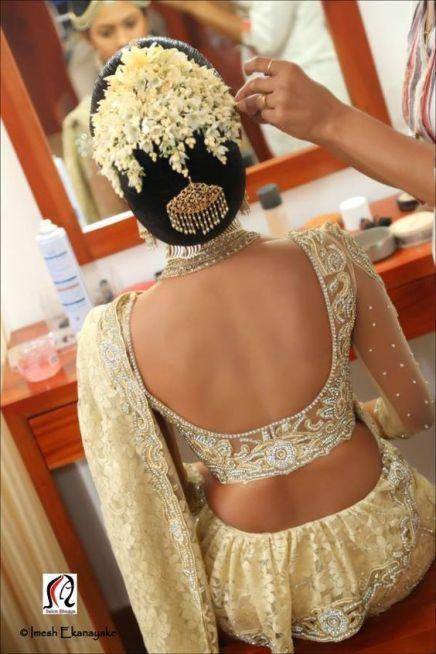 Image Credits - Pinterest
This is completely a new take on the traditional hairstyles. Here you can see that passa and gajra are festooned in a contemporary way! These are for the conventional brides who don't want to refrain from the conventional hair bun yet they would like to add new-age connotations in it. Isn't it amazing?
Bridal Hairstyle for the Minimalistic Brides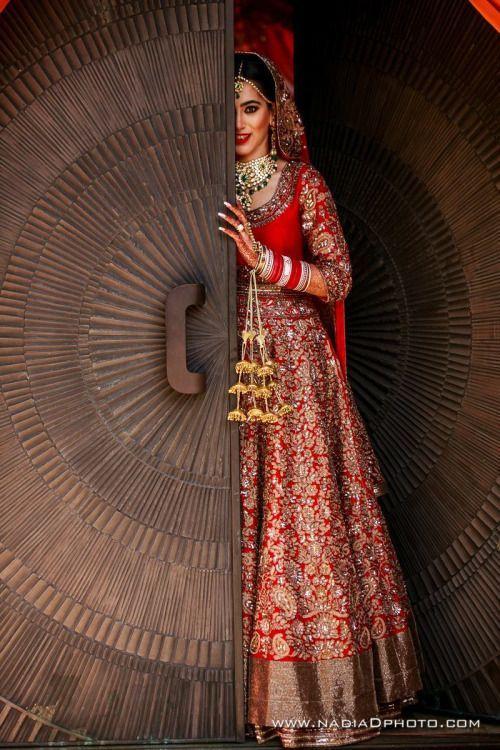 Image Credits - Nadiaphoto
Minimal hair style trends are getting popular and how! More and more brides are opting for a fresh and minimalistic look for their wedding day. Here we have rounded up three minimal, simple yet elegant bride hairstyles that a minimal bride will simply love!
Gracing with a Simplistic Open Hair Approach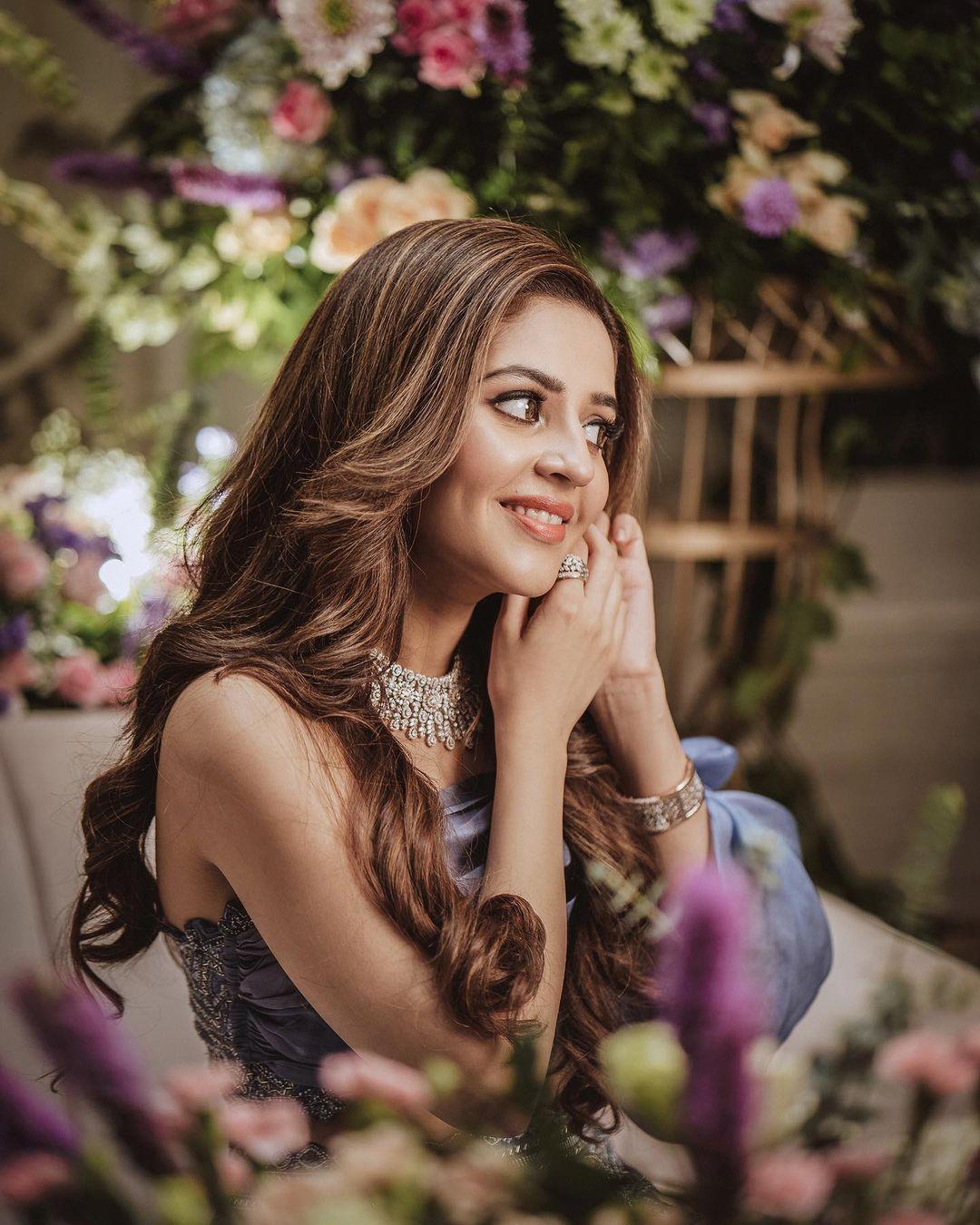 Image Credits - Ritika Hairstylist
A minimalistic bride would prefer to retain her natural look by simply keeping her hair open. She would prefer getting natural waves rather than those elaborated, heavy hairstyles. Have a look here- se how much gorgeous this bride looks with her simple yet open hairdo.
A Simple Ponytail with Humble Hair Accessories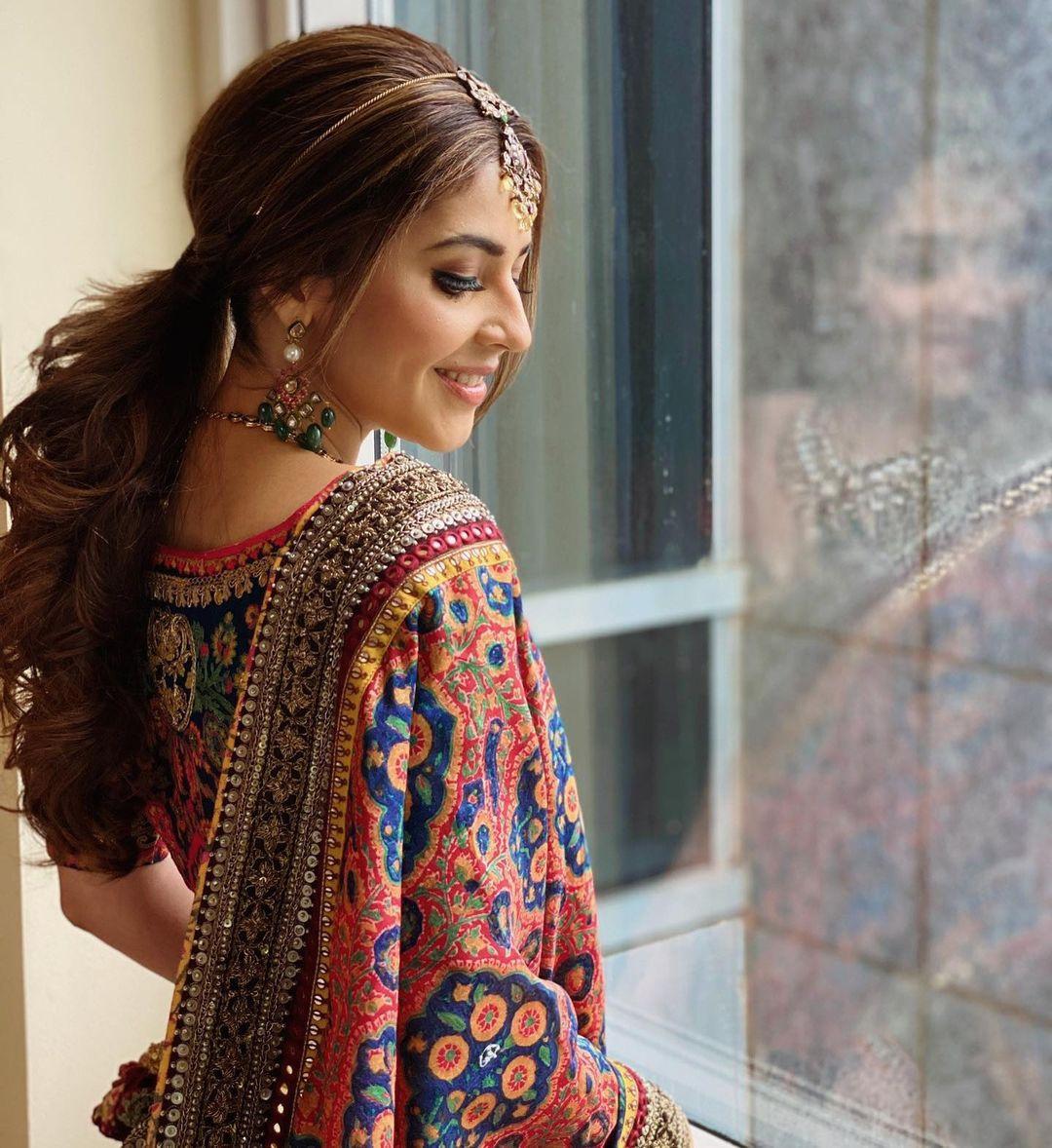 Image Credits - Pinterest
A minimalistic bride will swoon over it if she is organising an intimate wedding ceremony at home. A minimalistic bride would surely swear by this humble ponytail that looks super chic and stylish. Isn't it so graceful and chic especial when carried with a subtle maang tikka?
Flaunting the Simple Yet Elegant Bun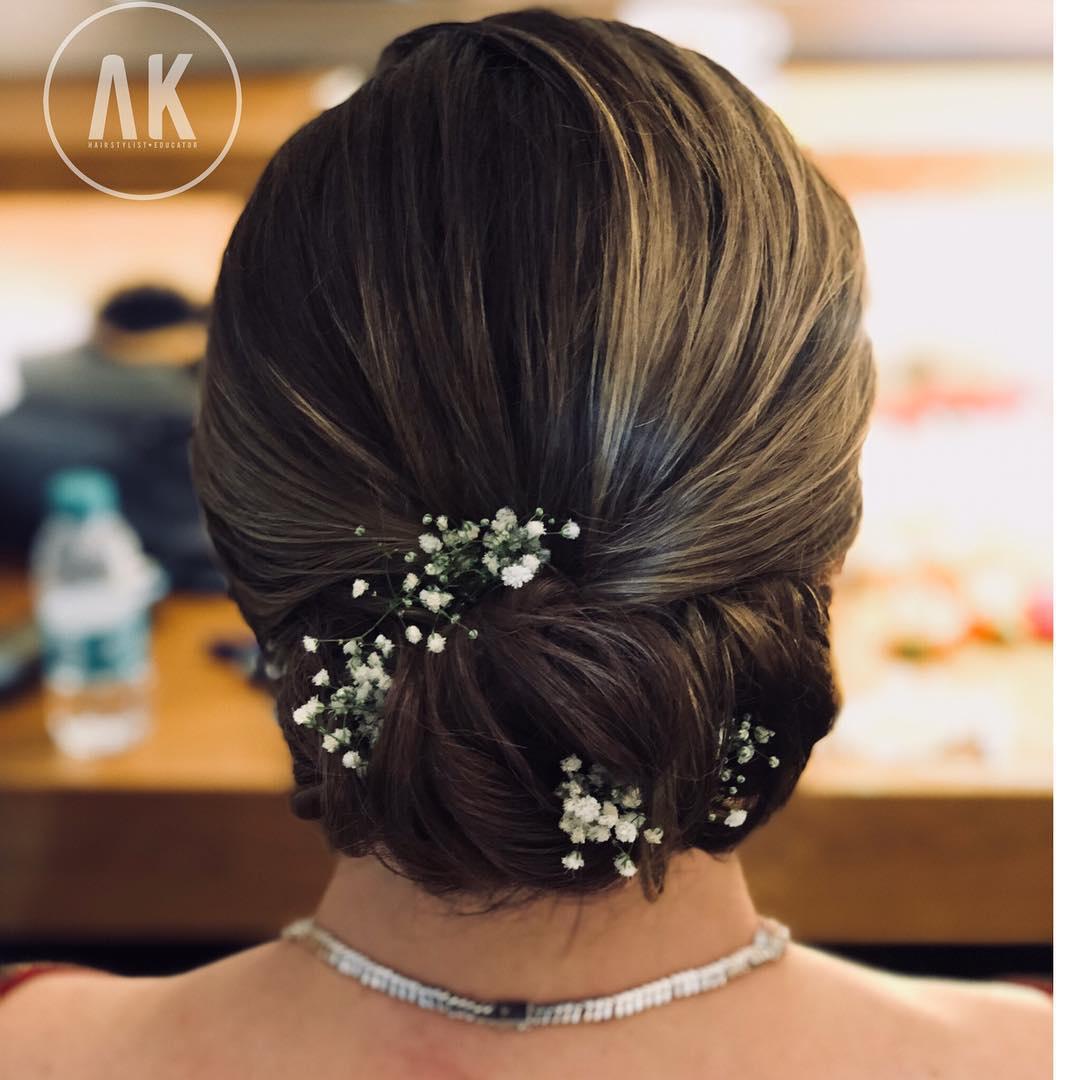 Image Credits - Azad Khan
This simple wedding bun with some creative twists is perfect of minimalistic brides who are looking to go without any hair accessory. A bride can adorn a dupatta over her bun or one can carry it well with a classy gown or lehenga. Further, embedding minimal white flowers on the bun will also make the entire hairdo look splendid and graceful. Isn't it simple yet trendy! After all, beauty lies in the simplicity.
Bridal Hairstyle for Bold and Beautiful Brides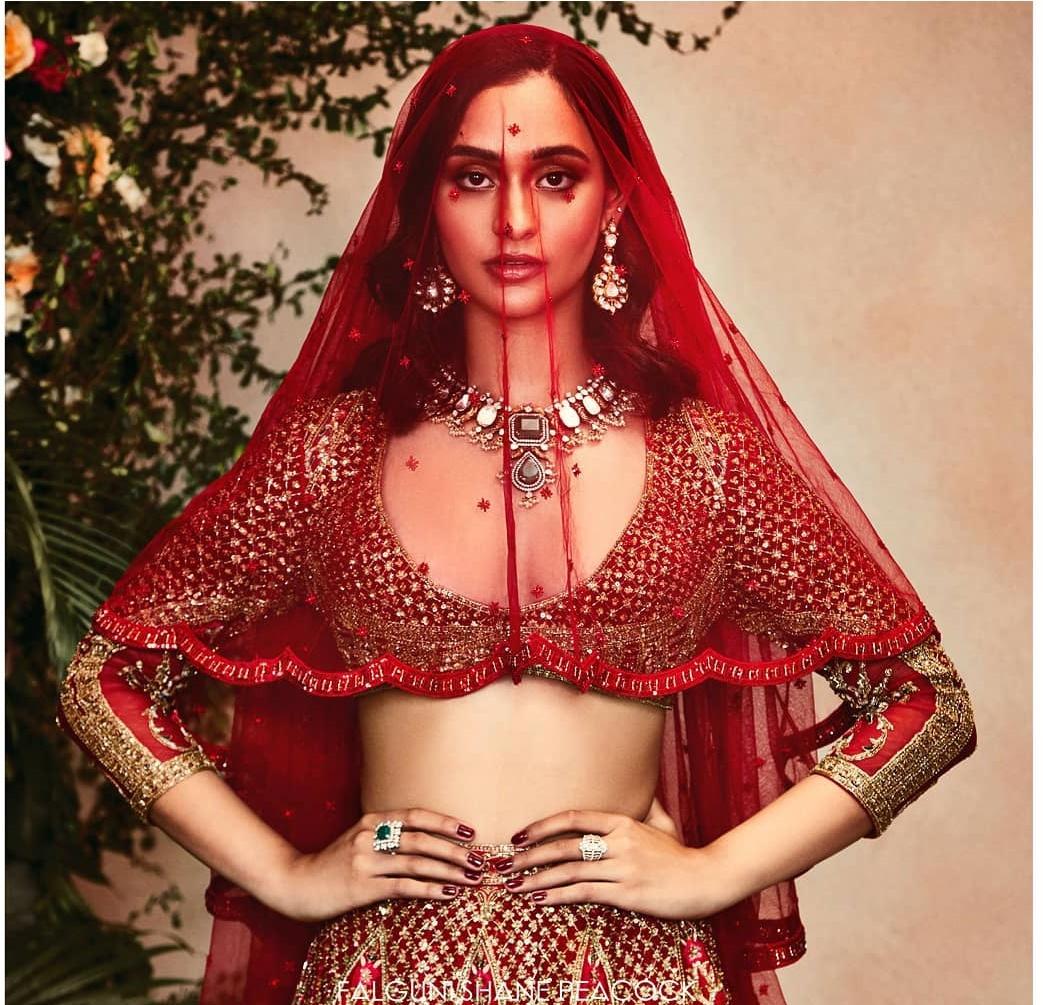 Picture Credits - Krisann Figueiredo/Falguni and Shane Peacock
These brides are breaking stereotypes for all good reasons as they seek to slay the ethos with their unique sense and sensibilities. Here we will delve into those bold and beautiful brides who think nothing as beautiful as being confident. Yes, for them carrying themselves in trailblazing hairstyles will only make a difference.
Scintillating Waves with Magnificent Hair Accessory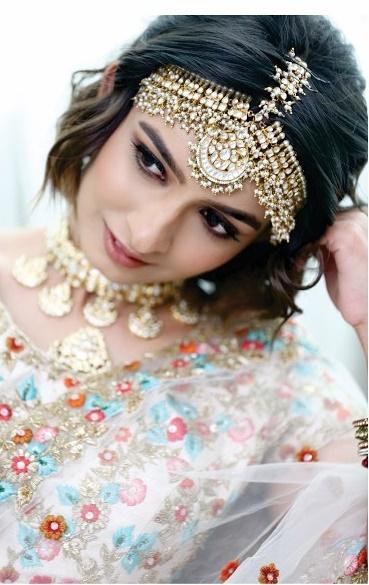 Image Credits - Shruti Tejwani Photography
A bold bride can make her own fashion trend just akin to this spectacular bride who is slaying the bridal look in her short hair. We are sure this bride is setting some serious hairstyle goals for the brides with short hair who think that only long hair can look good on the bride. Further, such glamorous brides can adorn a matha pathi to elevate the look.
A Quirky Hair Accessory with some Swag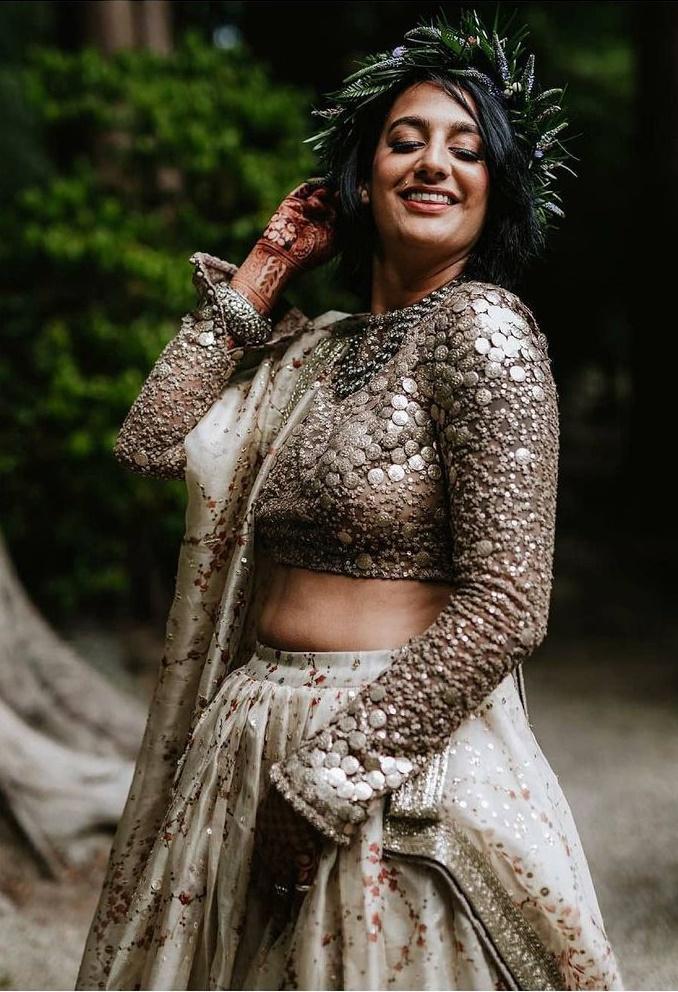 Image Credits - Sabyasachi Brides
Favorite hair accessory for a bold bride is definitely her uplifting swag and her positive demeanor. To set bridal goals she may wear a quirky crown. Rest, her oodles of quirky charm alone can do wonders.
Simple Tie Up at the Back -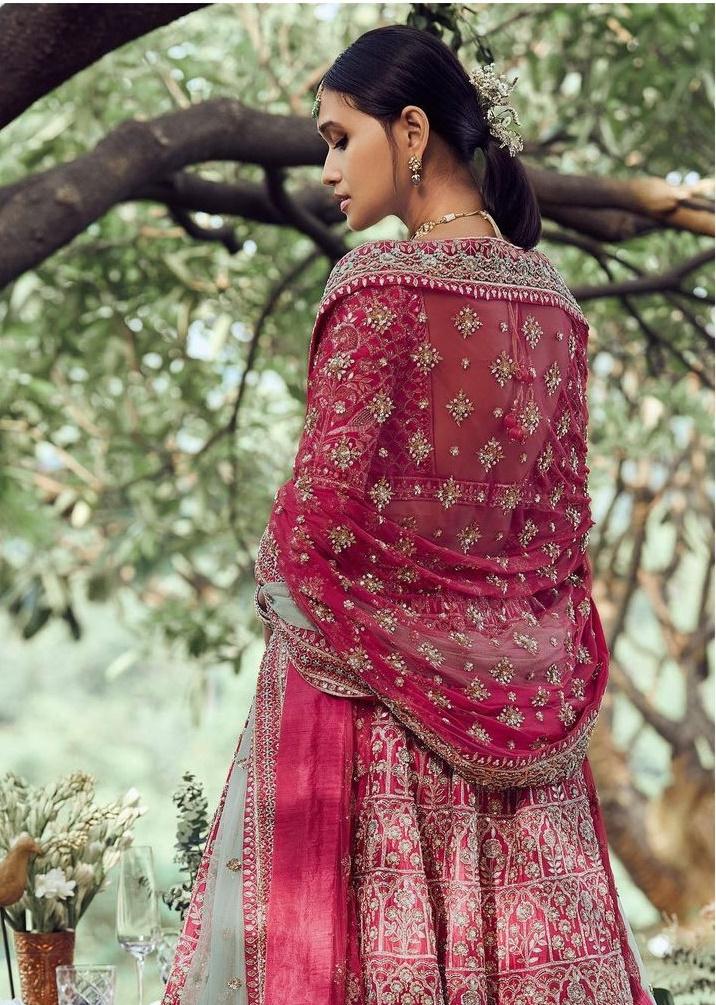 Image Credits - Anita Dongre
Yes, she does not need an elaborate hairdo and hair accessory to look good. A bold bride can carry her persona eloquently with her charisma, poise and sensibility. Isn't she looking fabulous with such unique hairdo!
Aren't these hairstyles setting bridal hairstyle trends goals? I'm sure yes and you will be amazed to see that these hairstyles will look good with pre-wedding and post-wedding rituals. Rest, do let us know which bride are you and which hairstyle you would swear by out of the all choices that we have given here.