Sassy Fishtail Braid Hairstyles to-be-brides Must Check Out
Need to keep your hair back and still look absolutely fab doing it? Then what you need is a fishtail braid. Here are 10 epic looks for it.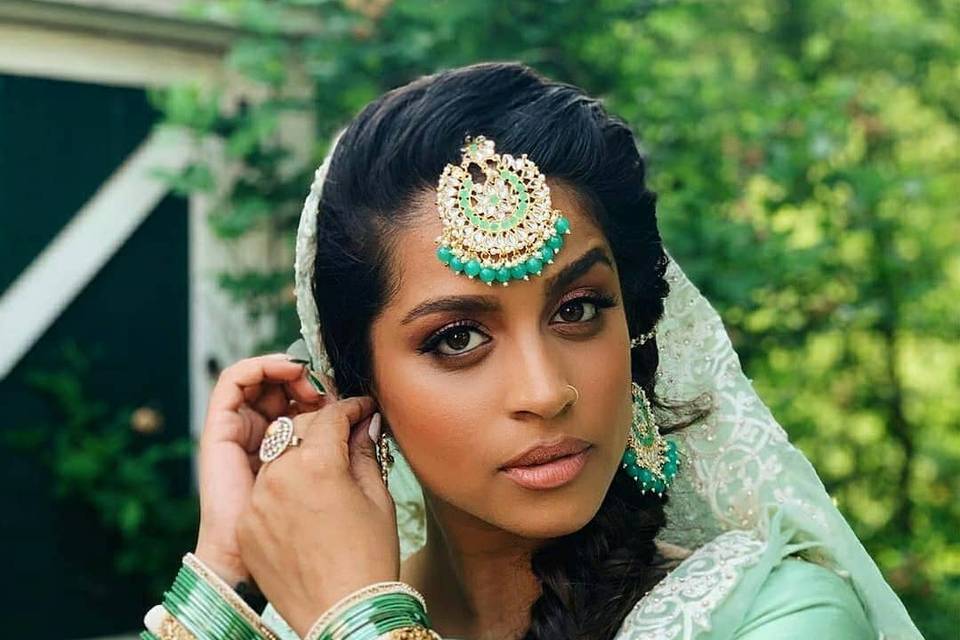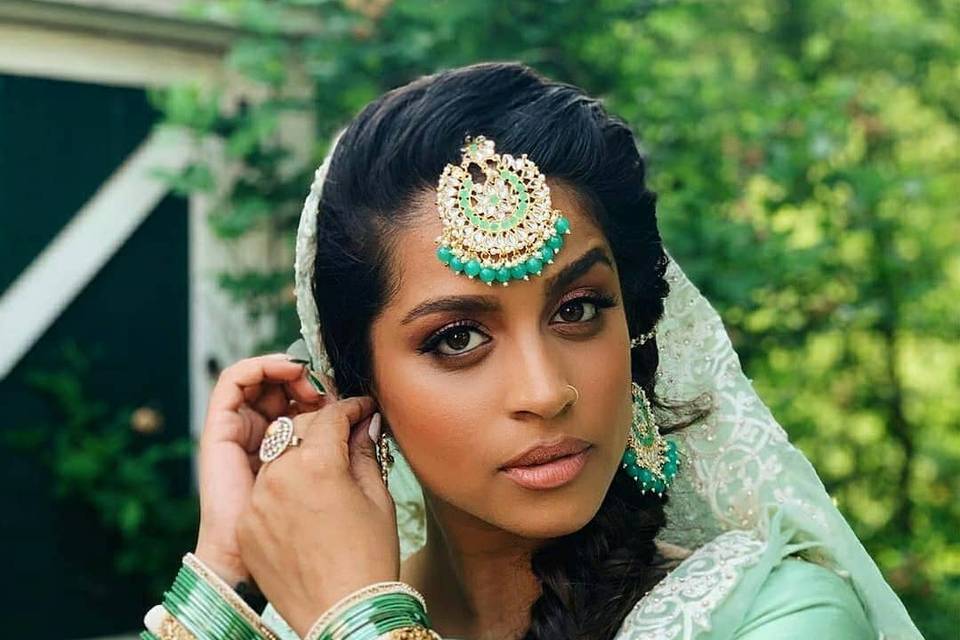 Image Courtesy: Superwoman Lily Singh
Woman! Keep your hair on! If you don't want to follow convention - whether it is with cascading waves of your luscious locks or an elaborate bun hairstyle, then we have an option for you. And before you say Poola Jada over my dead body, here is what we have for you - different spins on the fishtail braid.
Look Sharp, Superwoman!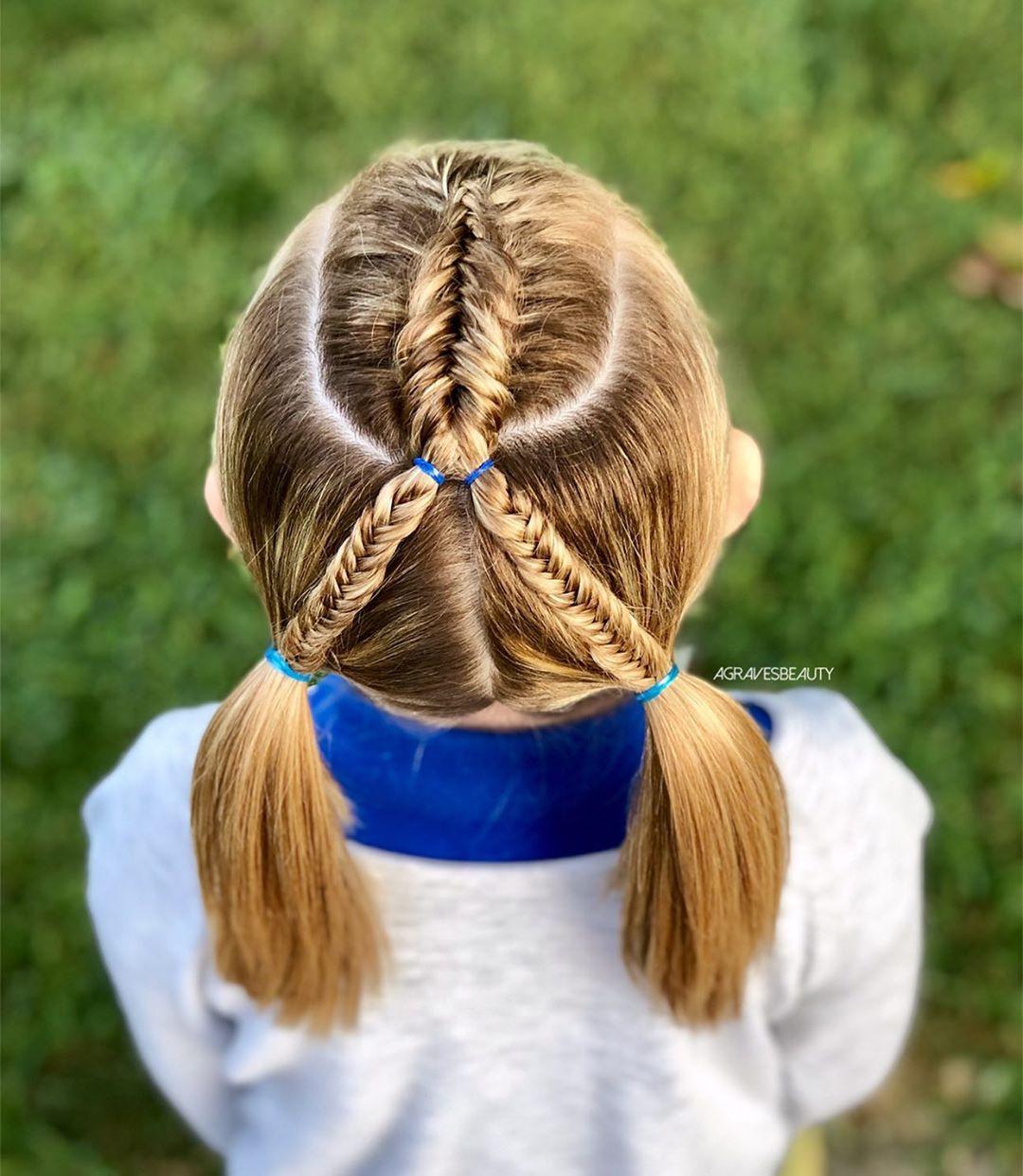 Image Courtesy: Agraves Beauty
The fishtail braid is a super-charged form to keep your bridal look sharp, yet funky and vibrant. The tightly braided locks can be thin whips to cut through the clutter or loosened up to add your own volume amid all the beautiful women out there.
Working with a fishtail braid is simple and DIY too - opt for the look for your pre-wedding functions dear bride or pair up with the other fab women and get a bridesmaid look that's tightly seeking attention.
The Fishtail braid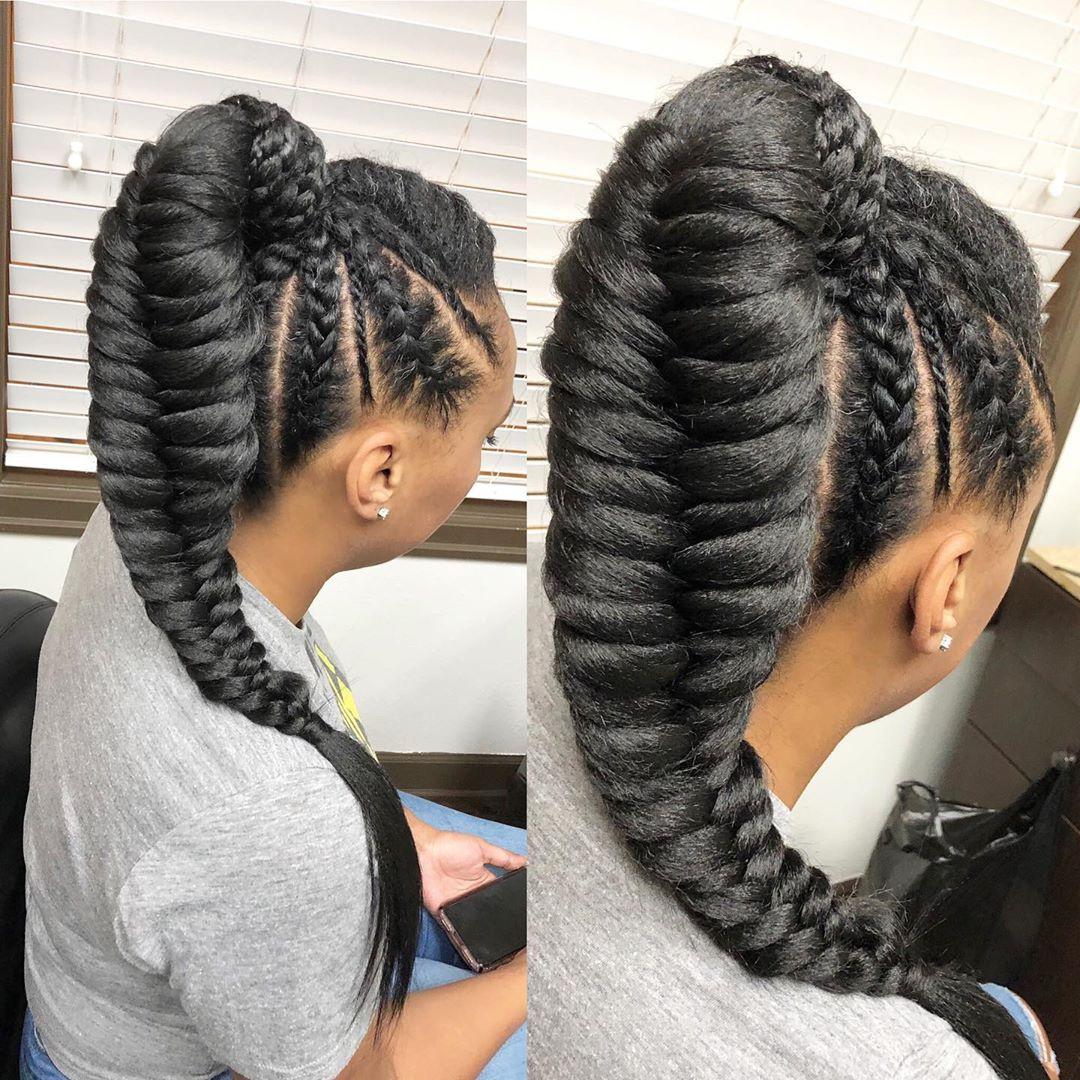 Image Courtesy: Brittany Hair
Here are some truly out-of-the-box fishtail braid ideas and our suggestions on how to work them with both Indian and fusion pairings. Remember, hairstylist supervision required and recommended in most cases!
The Tiara fishtail braid
Lend a laurel to yourself by fashioning a glistening tiara from your locks. How? Why with a fishtail braid of course!
How to do this -
Make a side parting in your crown area and begin weaving the fishtail braid along your temple, to the right. Bring it back and pin it over a bed of already set locks. Add hair accessories which bring joy to your heart.
For an Indian look - Go for florals or accentuate by using Devasena earrings or earrings with hair chain on the opposite side.
For a fusion/western look - Opt for hair clips/pins in whimsical forms (stars, hearts, crescent moons, fairies are all perfectly acceptable).
Grecian crown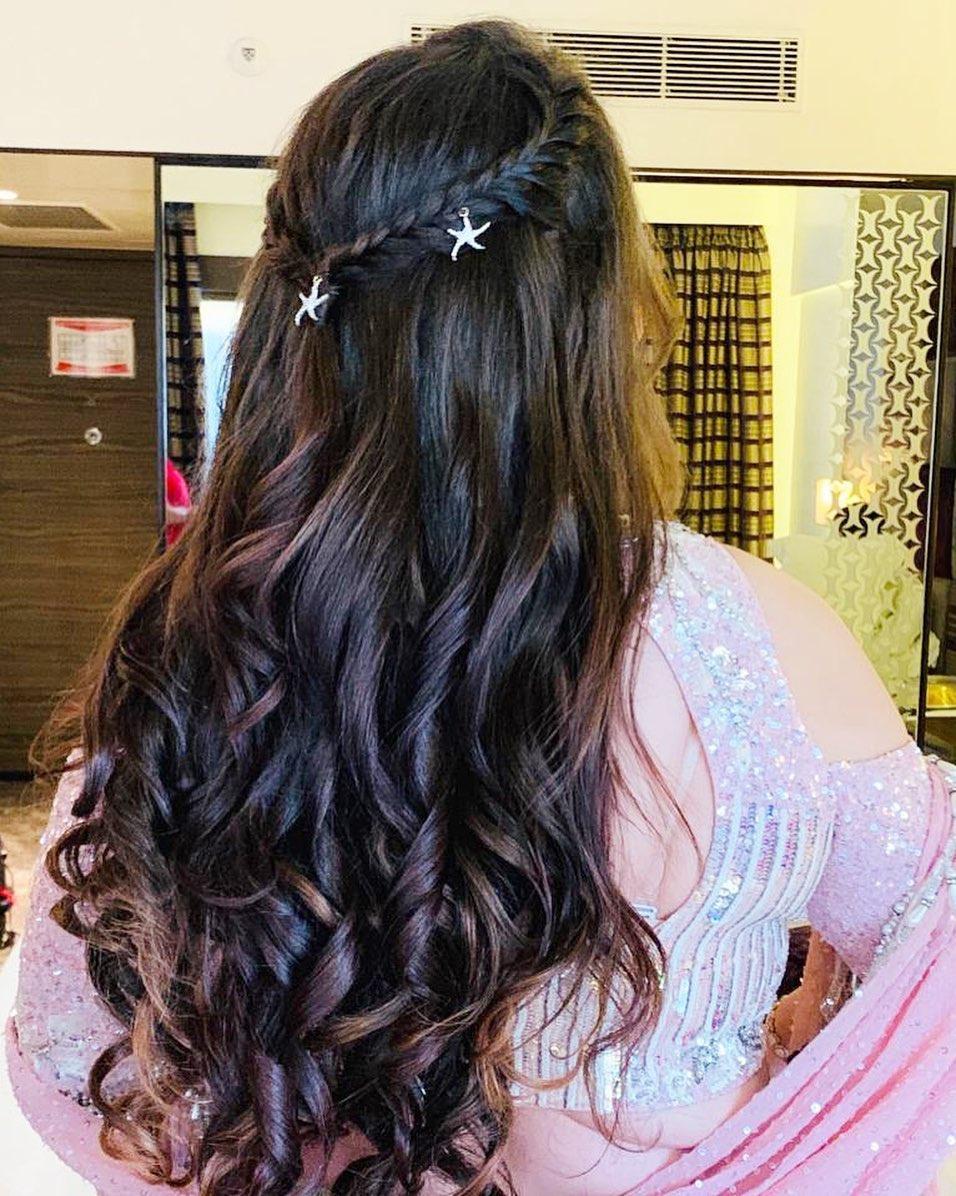 The olive branch wreath approach in a distinct fishtail braid bone form is just what will set this lookup. Remember four coils, not three - you want people to wow at your (or your hairstylist in this expert version piece case) fishtail skills here.
How to do this -
Take your strand from the crown area at your forehead and then begin weaving two braids along either side of your head, looping and bringing them to rest at the back of your hand.
Like in the previous case, set the remainder of your hair length first, before beginning on the braid.
For an Indian look - Thread a hair chain along the length of the braids, highlight with a shower of sequins or simply add a Maang Tikka.
For a fusion/western look - Add baby breath wisps at multiple points in the braid. Go for the complete Grecian look by adding olive-like leaves or fruit in your favourite pastel/bronze accents for a stellar appeal.
Singular charms, like the stars here, work wonderfully too.
Twisted and coiled ropes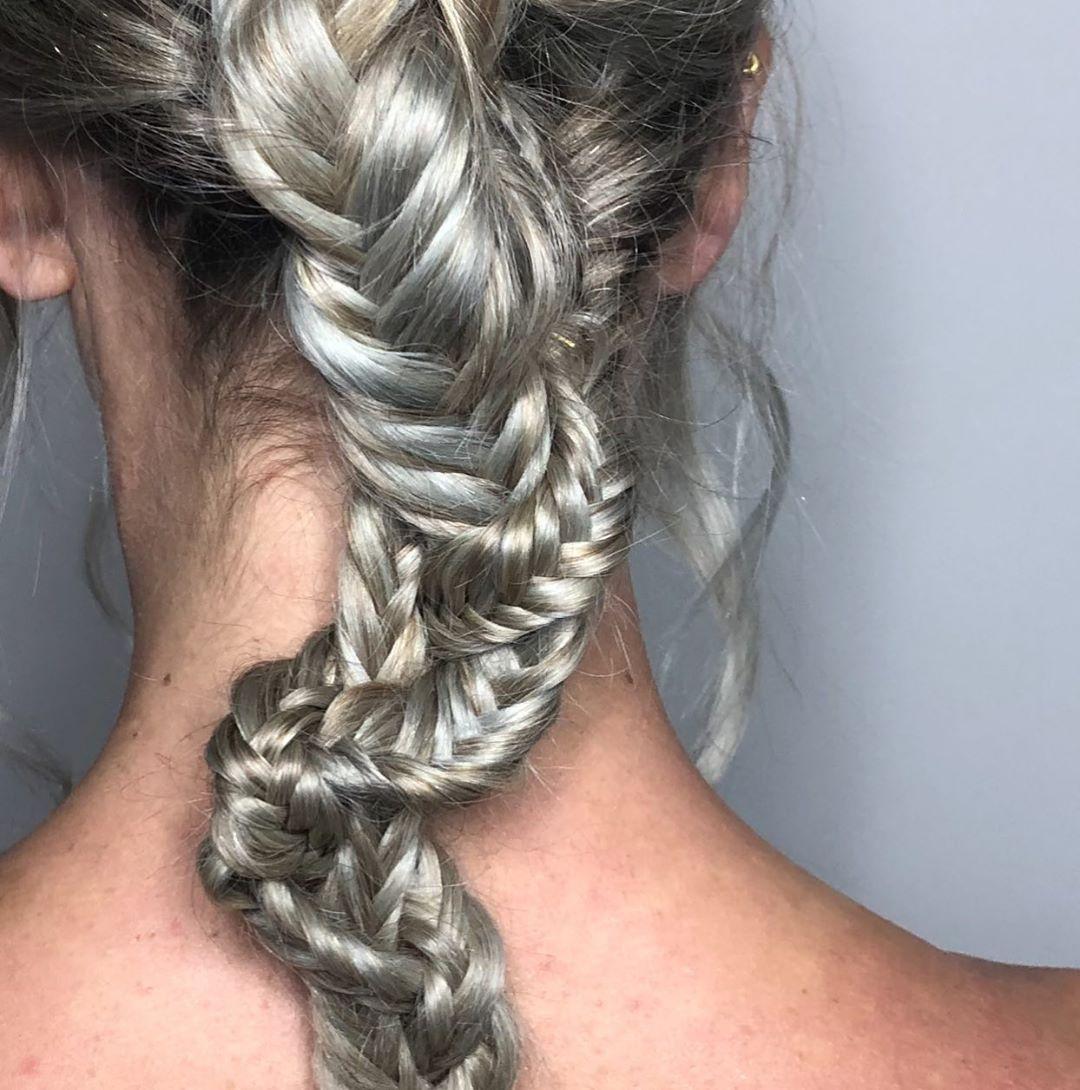 Image Courtesy: Pinterest
Fancy a segment of chemistry for your hair? Try this set of double-helix coils for your length, through the fishtail braid method.
How to do this -
The DNA-like twisting strands begin from the back of your head, rather than the top. Ask your hairstylist to make short fishtail segments in different lengths and loop them up in a twisting bond. Show old chem-videos of DNA strands for inspiration.
For an Indian look
Get some Ghungroo entwined within the different strands, especially at the curves. Whether you choose golden ones or silver bells, your guests will hear the tinkle with each step you take.
For a western look
Get a couple of strands coloured in stark contrast to your lengths to really bring them up.
The double trouble pair-up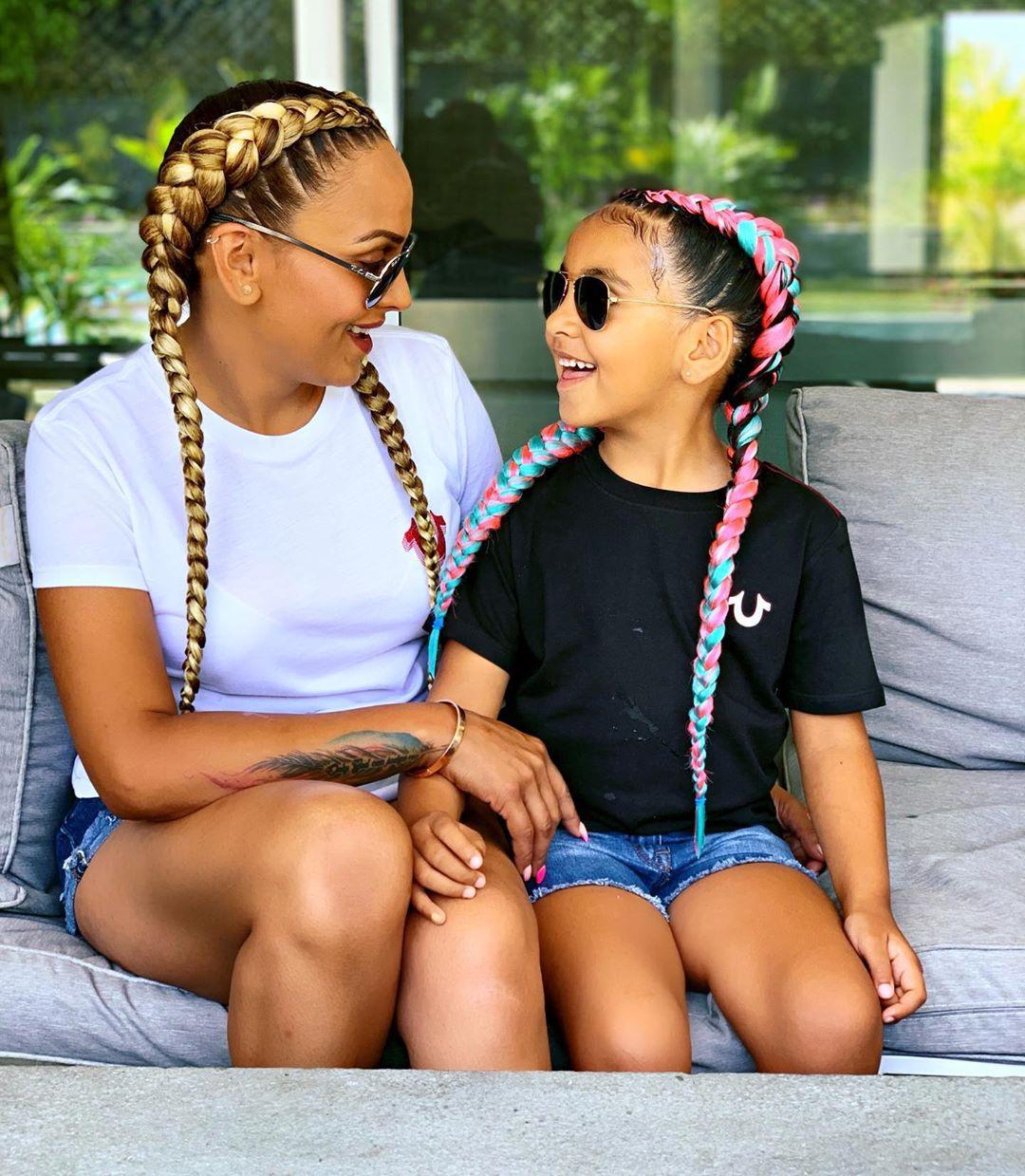 Image Courtesy: House of Braid
Wish to go wicked with your fishtail braid idea? This is all about doubling the fun - from having a set of two braids, in two different colour tones, to pairing the look with an equally naughty partner in crime.
How to do this -
Begin with a mid-parting on your hair and start braiding from the middle of your crown area, sideways, with thick, tight pleats. Add extensions in differing shades to truly add a layer to your look.
For an Indian look
Weave in a hair chain, Ghungroos or add them in the end. Jasmine buds would work just fine too.
For a western look
Different coloured hair extensions, preferably matching with your outfit will make this a funky look worth your time.
Double knotted hoop fishtail braid segments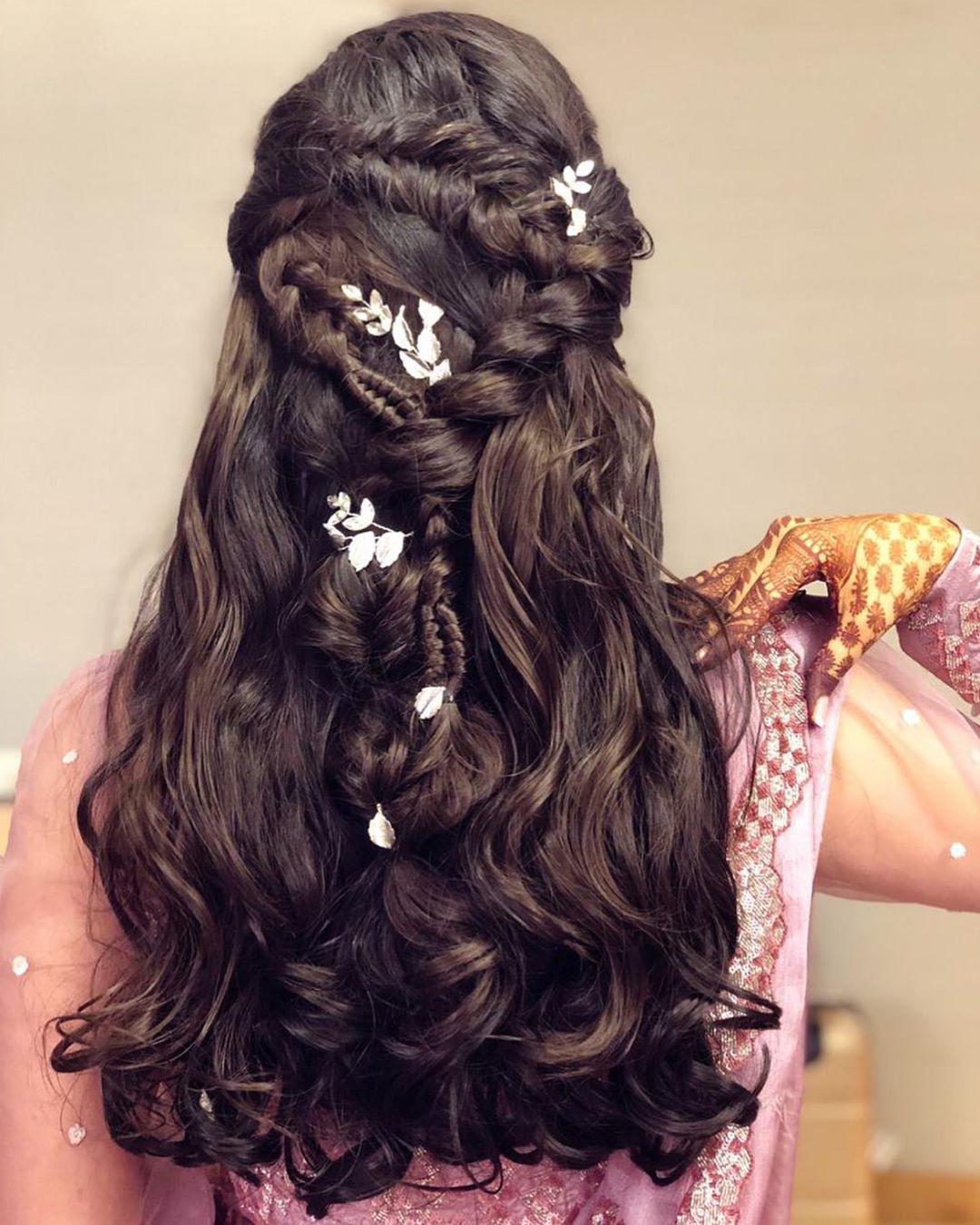 Go boho or go home! It's as simple as that when the queen of Indian expert-styled hair, decides to add fishtail braid to her repository of work!
How to do this -
Get your hair set into a loose, open hairstyle (waves or curls) and then begin a diagonally braided hairstyle approach from your left temple to the right. Add the fishtail braid segments near the middle of your hair length so that they pop out against the open lengths.
For an Indian look
Add a set of earrings with hair chain to add the much-needed glamour to your hair. Floral accessories can also elevate this look.
For a western look
The silver, leaf-like segments here work perfectly against such an elaborate Indian bridal hairstyle.
The French fishtail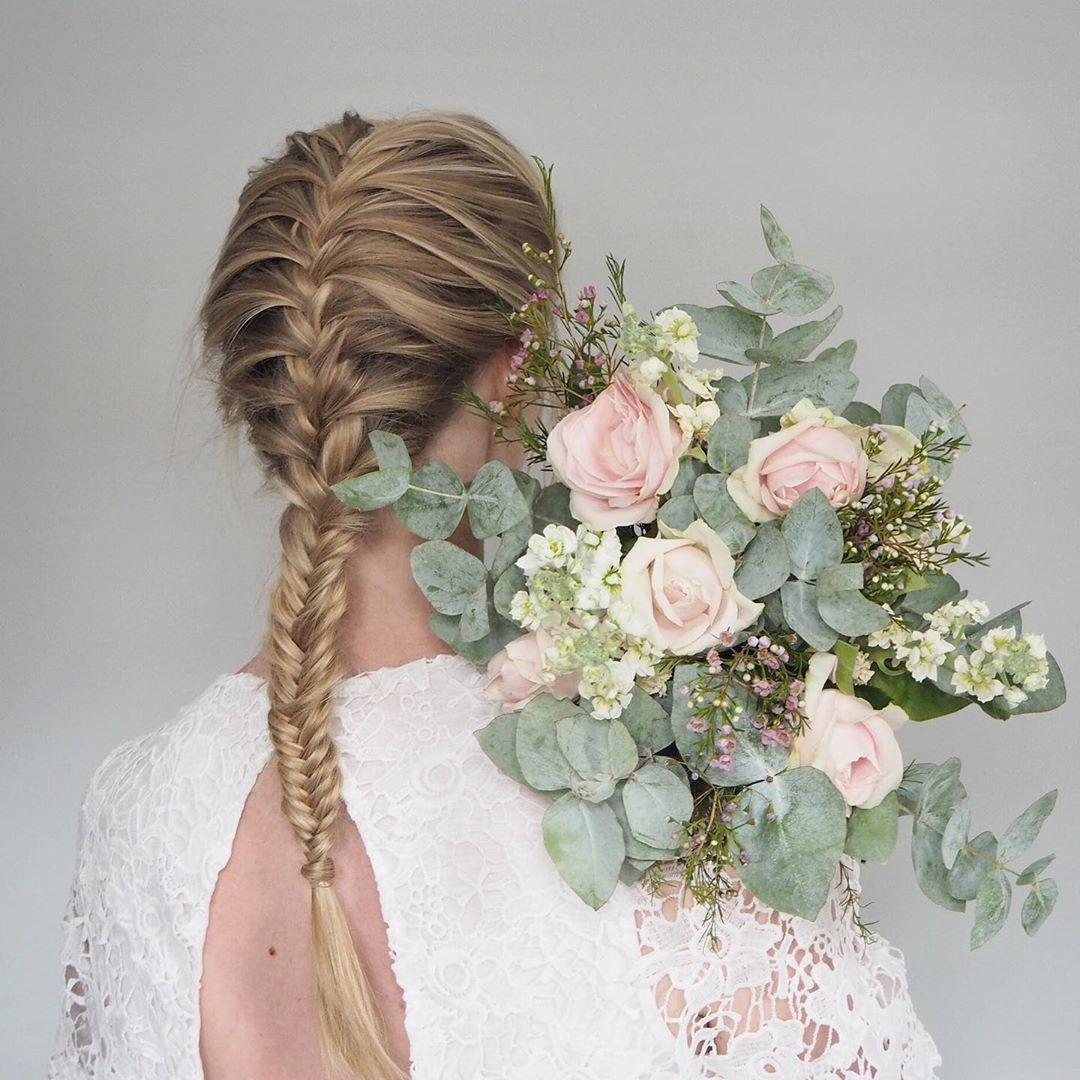 Image Courtesy: Pinterest
The french braid and the fishtail bone together? It's possible and so, so out there!
How to do this -
Begin a french braid from the top and bring it to just above the nape of your neck, to showcase a structured form. From this point onwards, move to the four-strand approach and keep it as tight as you can.
For an Indian look
Add a hair clip, either in chic metal or a Gajra segment. A Netti Chutti clip works wonders too. The Surya-Chandra clips on a Tamilian bride would also work here.
For a western look
Add a statement clip on either side of your head or an overside bud at the beginning of the fishtail braid segment.
The magnificent fishtail braid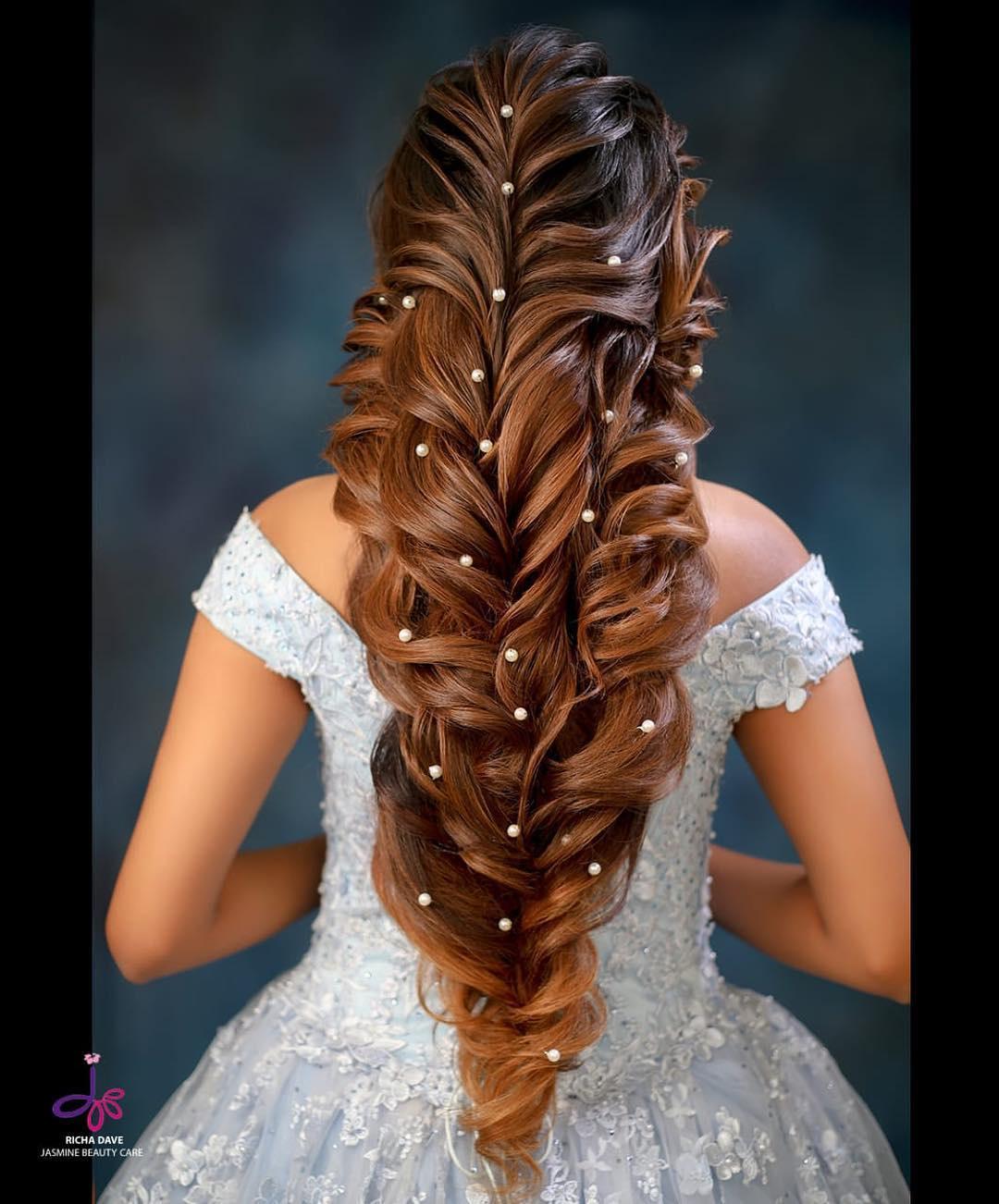 This set of multiple, loose, braids entwined within each other, all begin from the humble fishtail braid. Wow!
How to do this -
Work the fishtail braids from the sides to the centre before getting your bridal hairstylist to loosen them up. Top them up with a shower of sequins and beads to complete the look.
For an Indian look
A Naga Jadai will make this look really, really stellar.
For a western look
Add wisps of baby breath or pearls to add a finish to your bridal hairstyle.
Working the fishtail braid in different forms
The fishtail braid requires a centre point and at least two thin strands (as you have seen above, there are multiple variations to the style too). Ensure that if it is a DIY effort, you begin with a tight hand right from this centre point - it has to be consistent from the beginning.
A loose hand can spoil the look spectacularly. We suggest that if you're a novice then, tie the skeins for your beginning point together with a ribbon or a removable hair tie and then begin with the weave. The You also need to remember - a fishtail braid is a four-section journey, not three. Three, like a conventional braid, will put you back in the old-age look.
We hope you loved our selection of these spectacular ways to do a fishtail braid. If you have a favourite that you would opt for right away, then let us know about it in the comments section.
Need a hand to help you with your fishtail braid? Get in touch with our expert hairstylists!