Confused What to Wear to a Wedding Reception? Here's Some Help
Confused about what to wear to a wedding reception? Here we have some trendy ideas for you and your spouse!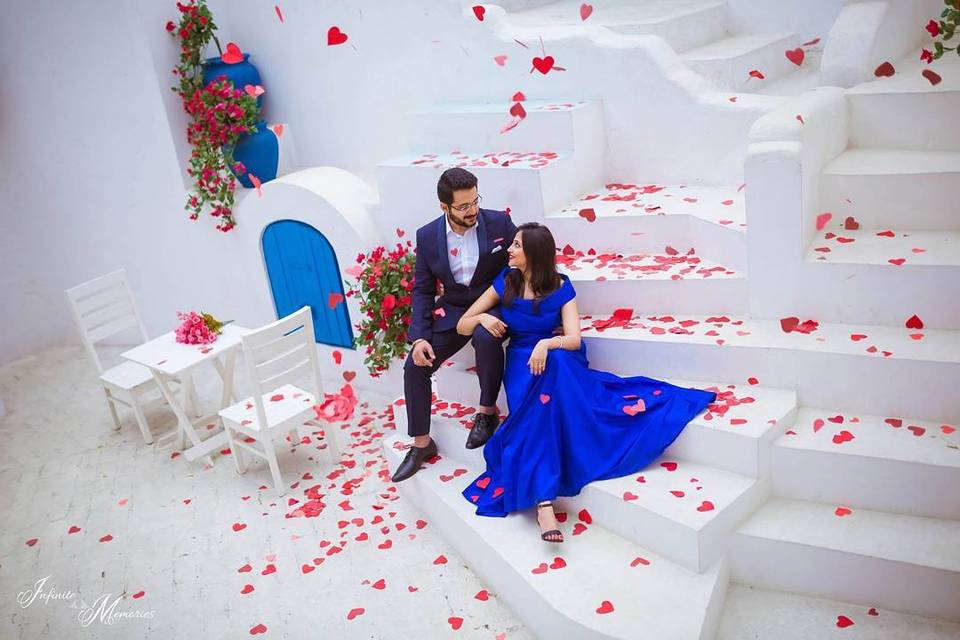 On the grand day of your reception, it surely feels heavenly to wear a much lighter outfit. Of course, as this is the first ceremony right after your wedding, you want to look your best. The two of you should look like a team together by coordinating your clothes. However, that's so much easier said than done, right?
With these ideas, you can easily decide what to wear to a wedding reception. When it comes to Indian bridal fashion and gowns, you may have a plethora of outfit ideas pinned up, but don't forget that your groom might be clueless!
All you should know is what looks best on you. Let's explore a few couples who killed it on their reception.
1. Pink with jewel detailing & Burgundy Suit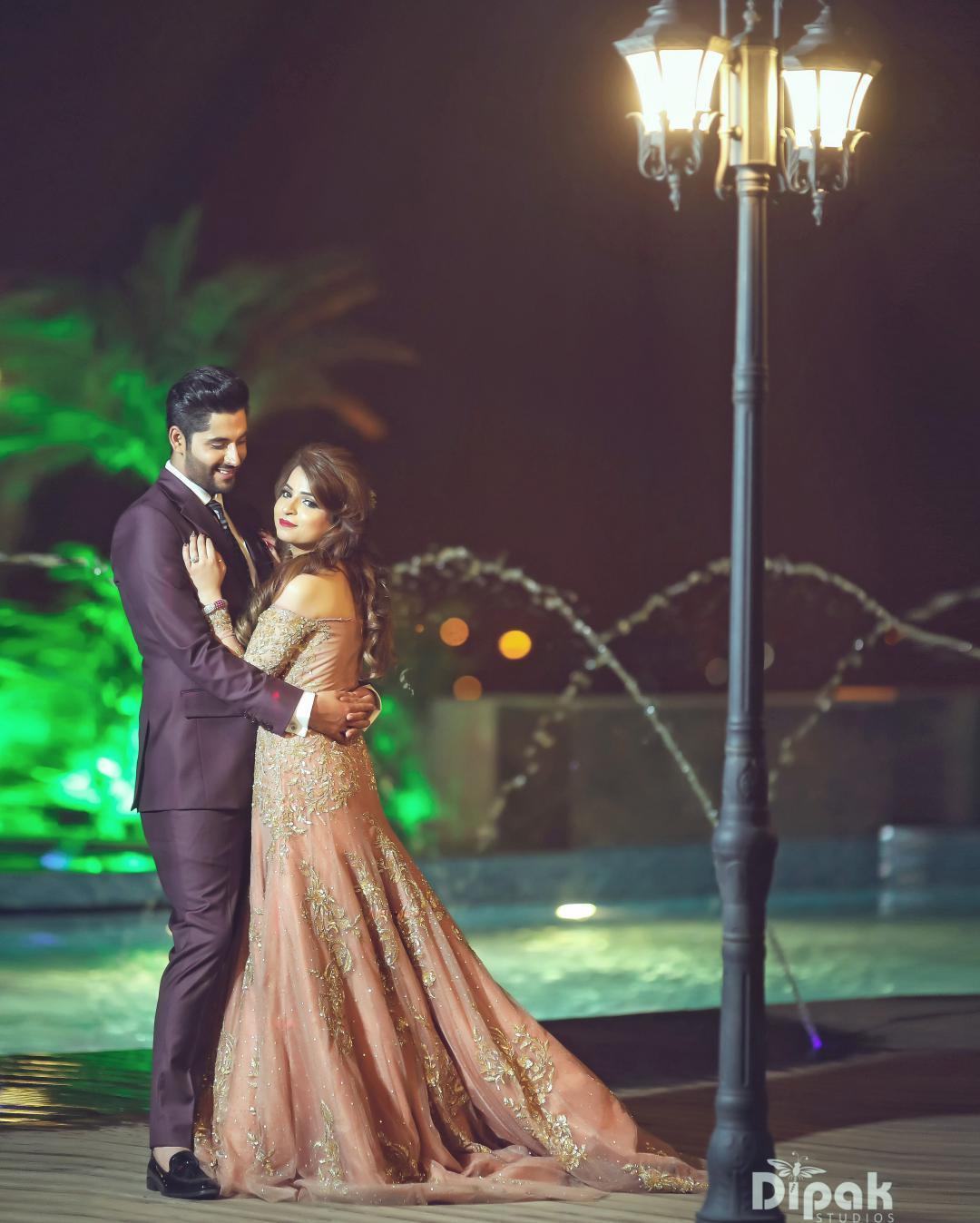 The bride wore a net gown with silver jewel embellishments. The gorgeous off-shoulder gown looks super classy. You can also add tassels to the sleeves if you wish too. Similarly, the groom looks handsome in the burgundy formal suit.
The two look trendy when worn together, and this couple has totally nailed their look! Bet they didn't even think twice about what to wear to a wedding reception!
2. Peach with Sky Blue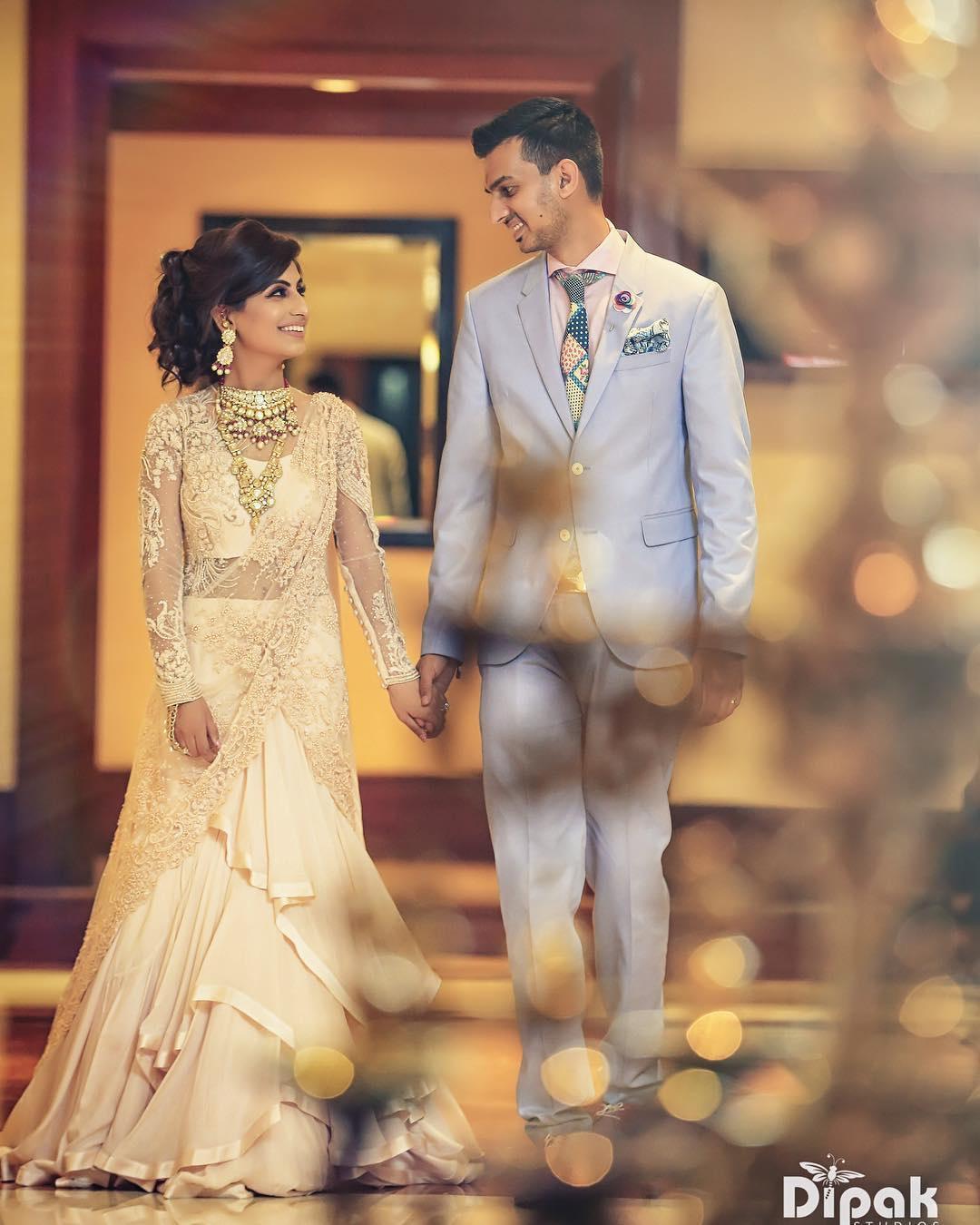 The bride wears a peach layered gown with her hair thrown in a bun. The drape style outfit has net sleeves with patchwork, and the combination is a killer one. To complement her look, the groom decided to pull off a two-piece in a sky blue colour.
This is teamed up with a printed tie and a pocket square. What an amazing combination! Now, we bet you don't need to ask what to wear to a wedding reception!
Style tip: Do a cut-crease eye make-up with a nude pink lip colour.
3. Grey on Grey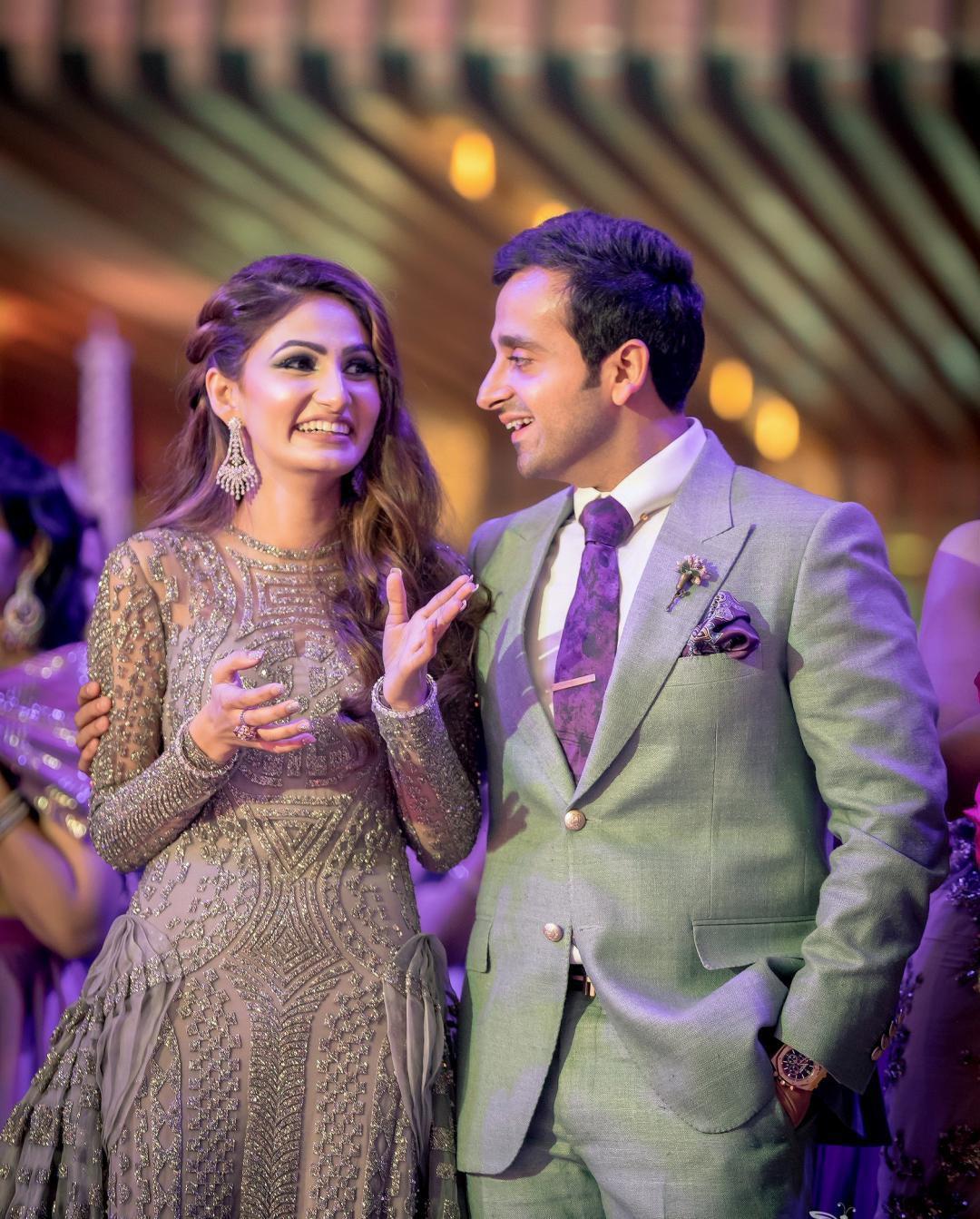 A little bling hurt no one! When the couple decided to colour coordinate, the elegance still showed up. With her hair pulled back from one side and left loose on the other, the bride decided to wear a silver net gown which is loaded with silver stones all over. This is one heavy outfit that looks breathtaking. You may find such designs in the catalogues of the renowned designer Gaurav Gupta.
The groom also wears a silver outfit with hints of purple. These together make a lovely package. If you're wondering what to wear to a wedding reception to nail that elegant look, this is the best option!
4. Fairy feels with Suede Coat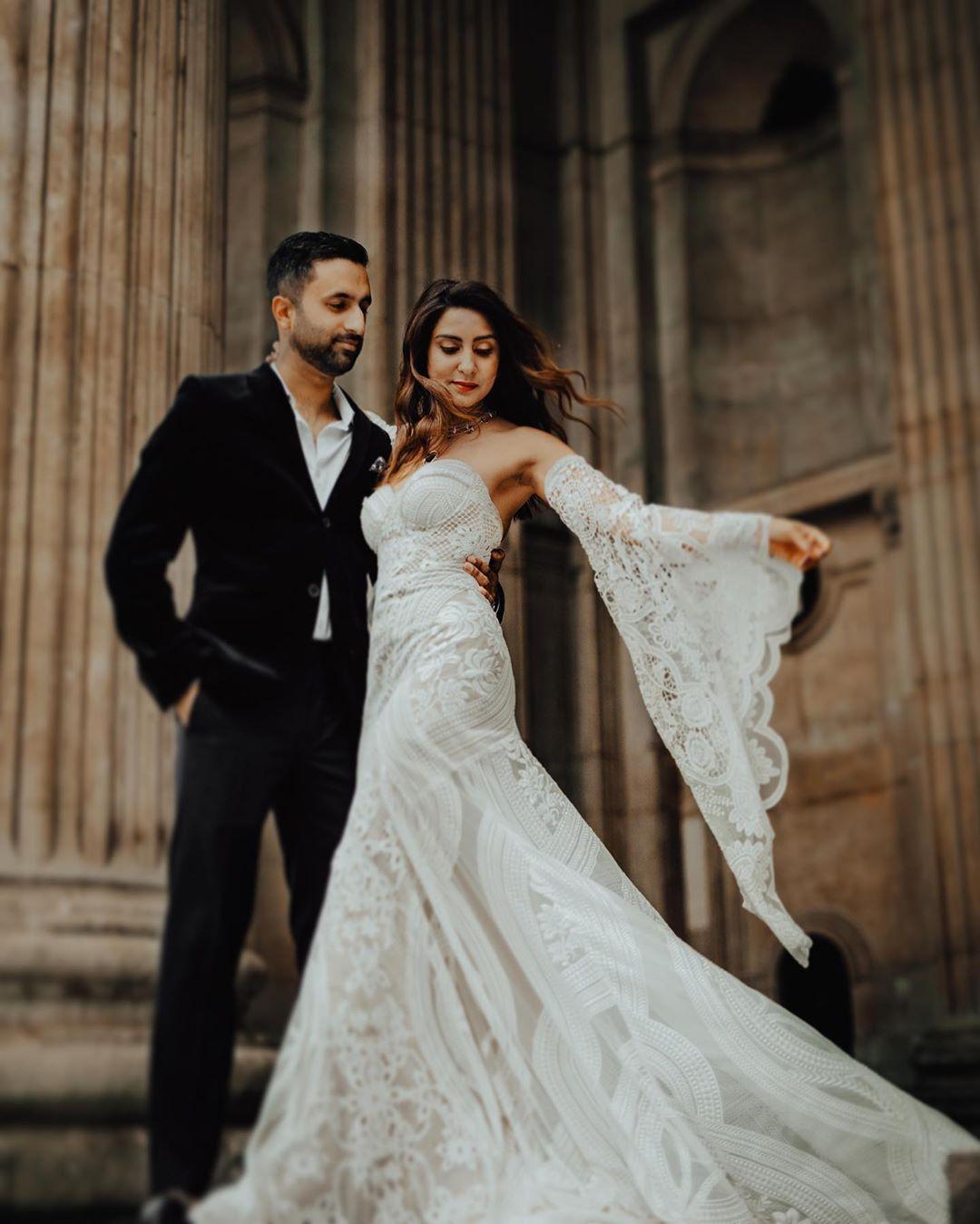 Unlike the basic mirror and sequins work, this bustier tube white gown looks stunning. The bell sleeves are in vogue and we love how the bride is carrying this dress. The groom keeps it simple with a suede finish coat. This may be a perfect outfit for a beach destination reception. No more thoughts on what to wear to a wedding reception.
5. Groove in Peacock Green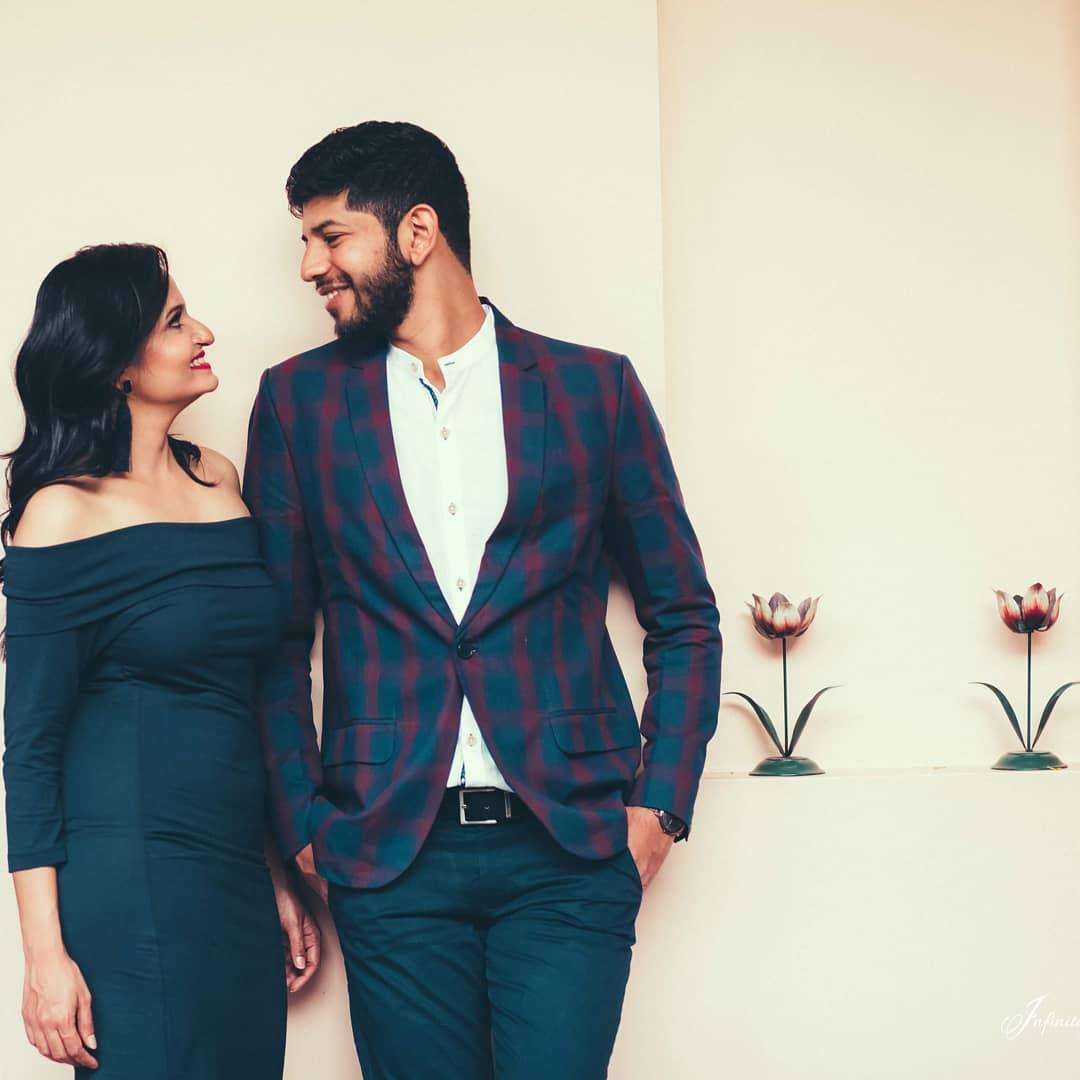 This outfit looks so majestic and luxurious. The peacock green body-fitted gown is absolutely an on-point dress for the reception night. The groom decided to wear the same colour as well but with hues of red. The check print on the coat is something fashionable and not everyone would be able to pull it off! If you want to know what to wear to a wedding reception to look super coordinated without being over the top, pick this!
6. As bright as the Sun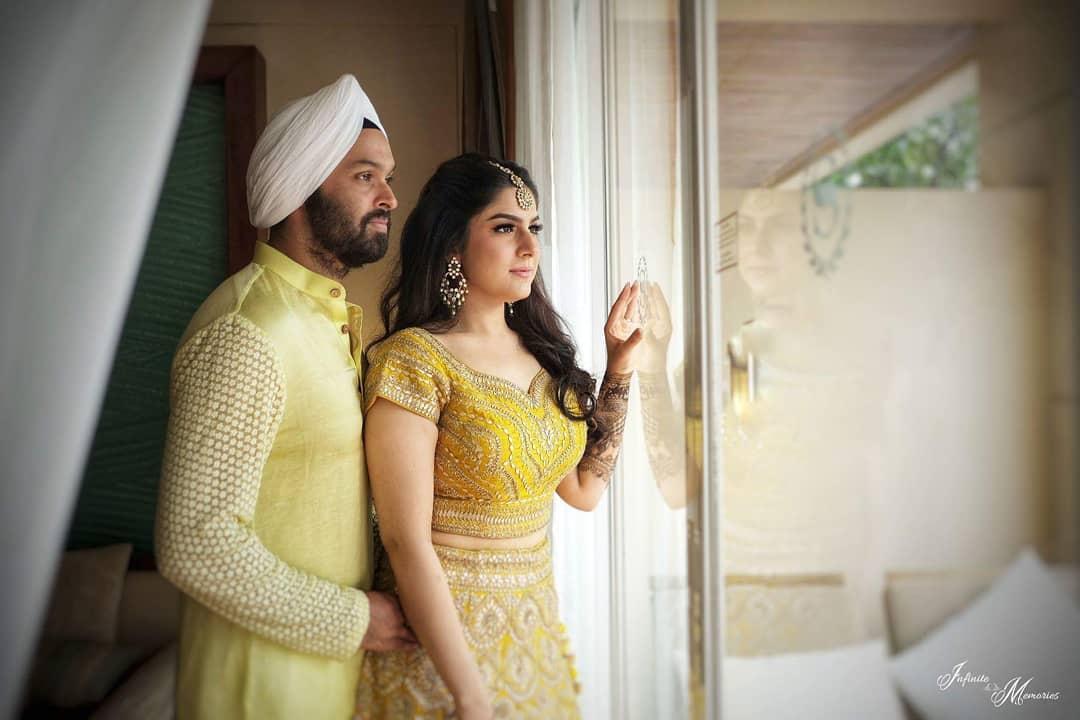 Yellow is such a happy colour. The couple decided to be extra cute by wearing a pastel yellow outfit with hints of silver and white. Show this one to your friends when they ask what to wear to a wedding reception. They will absolutely agree with this combination. You may add a hot pink colour to the outfit and the groom can wear a pink bow with a pink Pocket Square.
Style Tip: Guys can wear a pair of Brown Loafers.
7. The Royal Magenta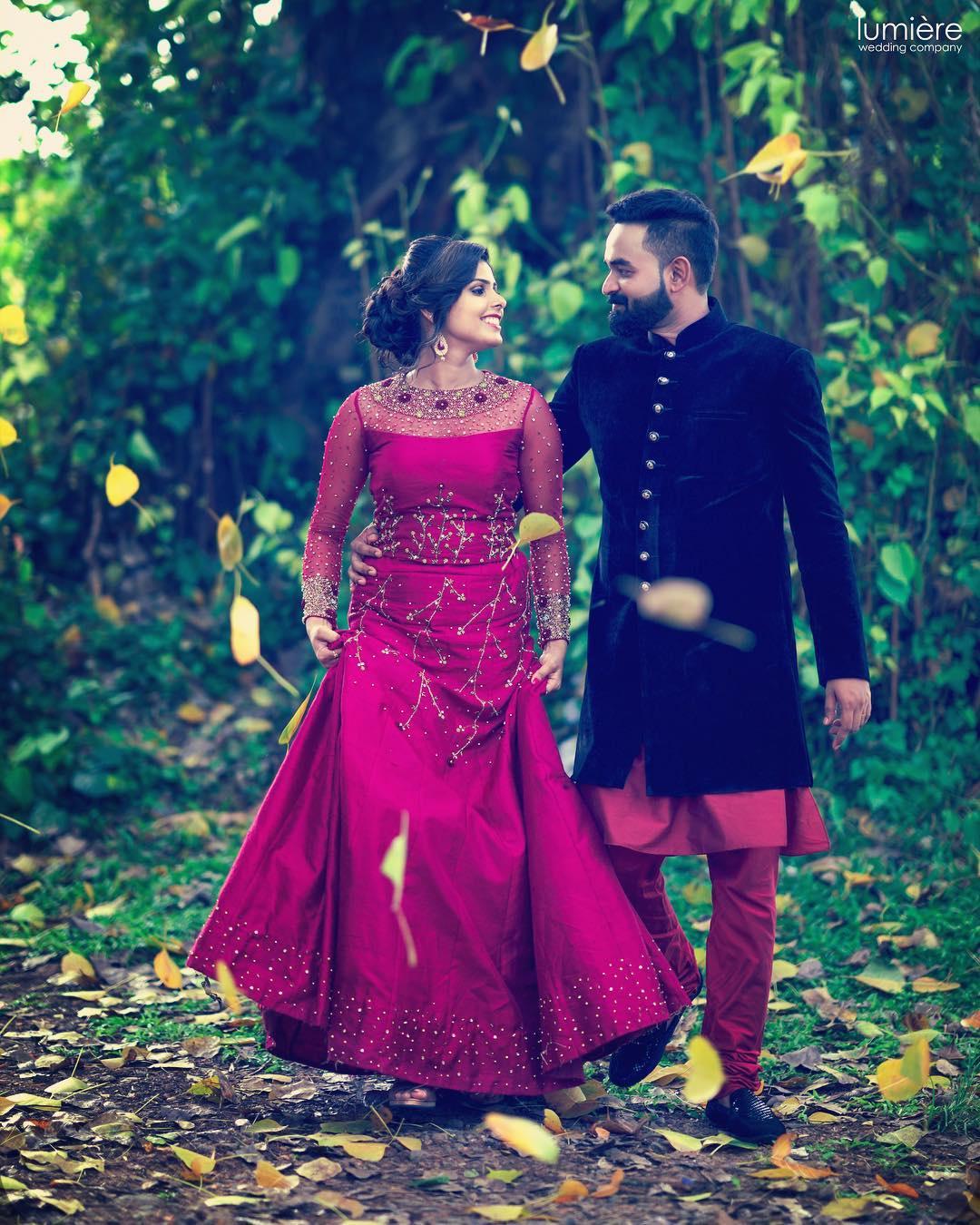 The colour makes the couple look modish. The mesmerising gown has thread hand work and looks so elegant. The flare of the gown can be customised. The long velvet like Sherwani is to die for!
8. Sea Green feels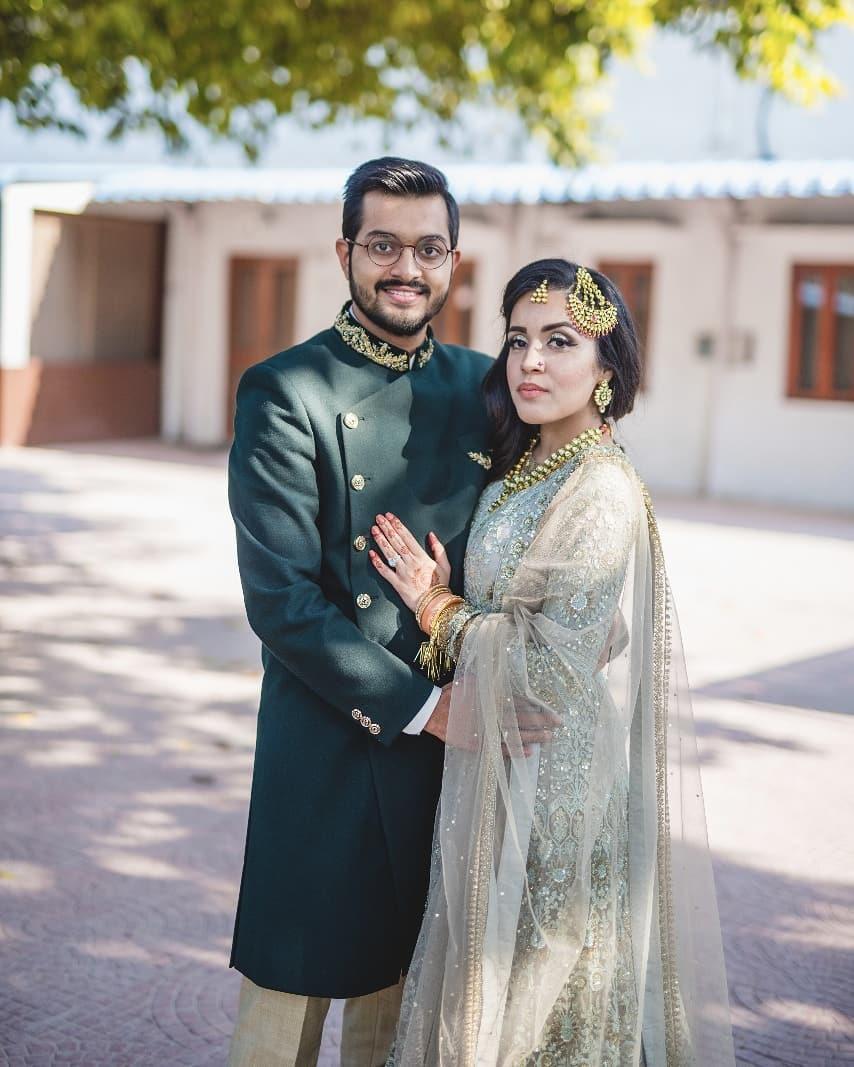 Such an in-vogue colour! This sea green Anarkali is heavily embellished and is touching the floor. The bride wears a Paasa and Maang Tikka both. Not everyone decides to go all traditional on the day of the reception, but this couple slays it.
Style Tip: The groom can wear a pair of Oxfords and be a gentleman.
9. Blush Pink & Black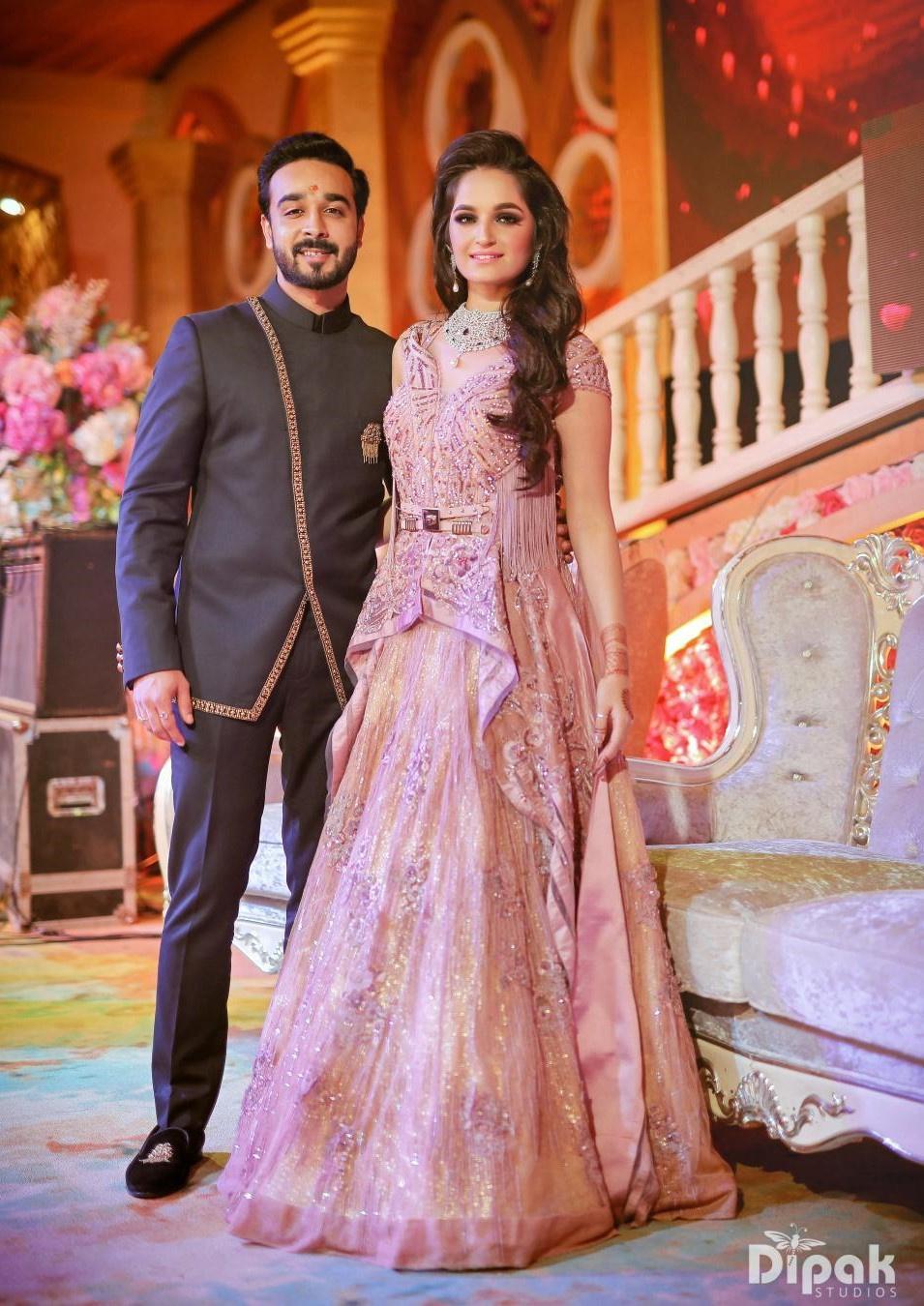 This couple clearly knows what to wear to a wedding reception. The gown has satin as its base fabric with sequins on the net. This outfit may weigh a little heavy, but it looks so pleasing to the eye that the extra weight is worth it! The groom, on the other hand, wore a black two-piece which has printed embroidery running across its borders.
Also, how trendy do the Versace shoes look on the groom?
Well, by now you know that the wedding reception is a significant day and what to wear to a wedding reception, right? These ideas paired together will make the two of you look absolutely stunning! Which one do you like the best?
Make sure your makeup is awesome on your reception ceremony! Get in touch with our makeup artists!