6 Stellar Short Hair Wedding Styles That Are Perfect For Everyone
The struggle to find short hair wedding styles is real and very hard. To take away some of your pain, we have found 6-hairstyles perfect for anyone with short hairs!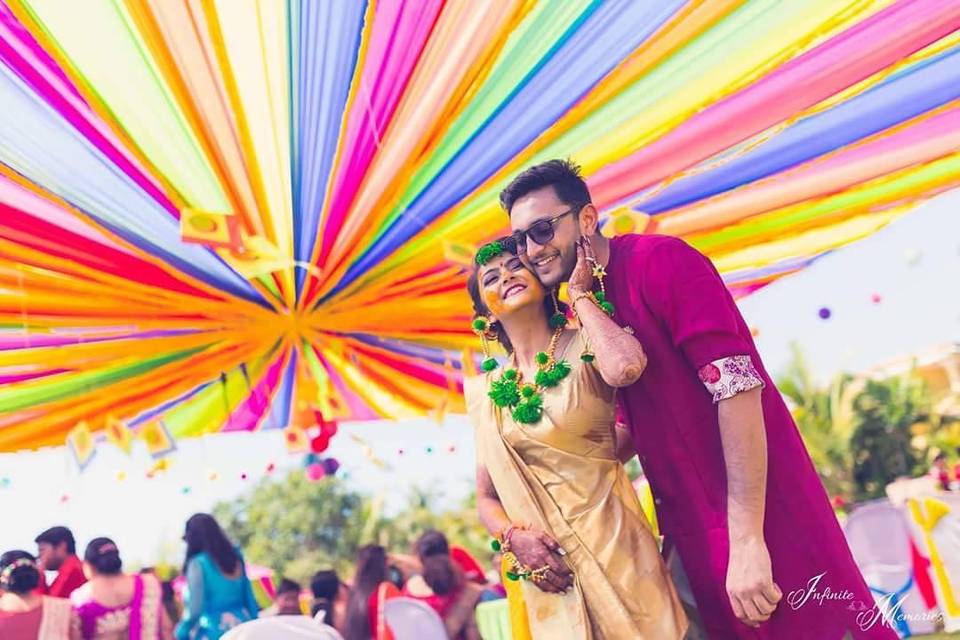 Have you ever had short hair? If yes, then you probably know how hard it is for you to find beautiful hairstyles that are suitable for a wedding or any celebration for that matter. The short length does not allow you to have intricate hairstyles that are perfect for a big affair like a big fat Indian wedding, especially if you are the bride or a bridesmaid.
We understand your pain and have decided to help you out! We found 6-short hair wedding styles that are perfect for everyone, be it the bride, her mother, mother in law, friends, bridesmaids and literally every woman with short hair. These hairstyles are neat, smart and if you want, we have options for messy hairstyles as well!
1. A messy side bun for all the brides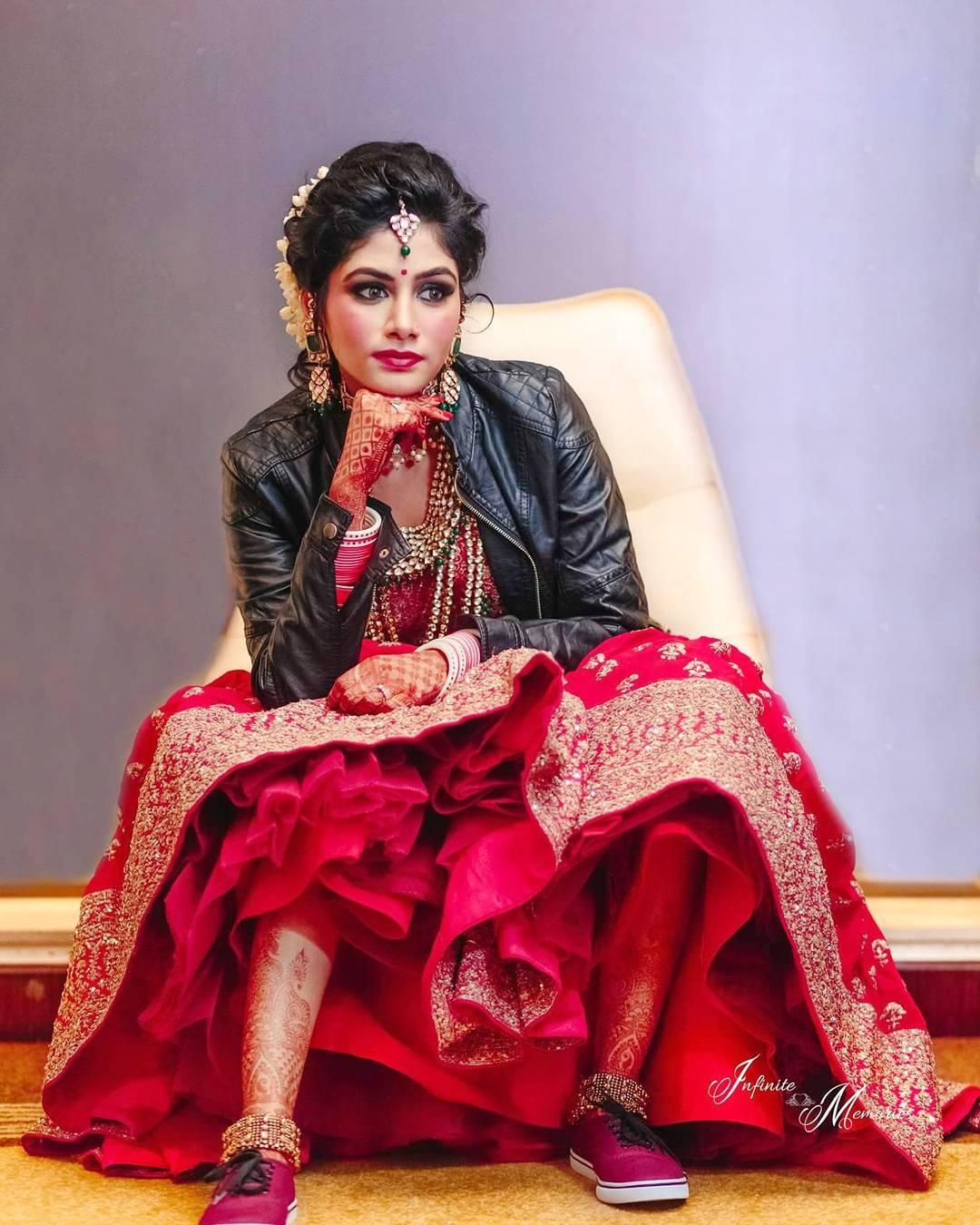 Brides with short hair are probably the most confused while picking a hairstyle for their wedding day. They think they cannot get elaborate short hair wedding styles and have to compromise with simple hairstyles that will look bland in their wedding pictures.
You can easily get this puff and bun hairstyle look if you have shoulder length hair. Any experienced hairstylist can replicate this exact look easily. You can hide the short bun with flowers of your choice.
2. Simple Low back bun hairstyle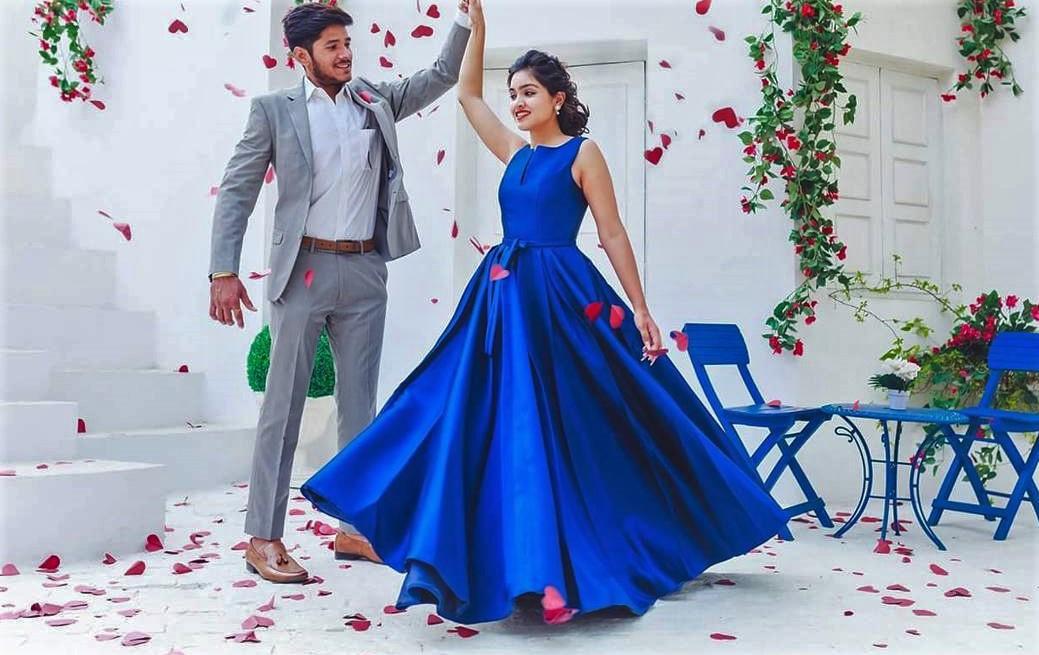 Another example of messy short hair wedding styles we found during our hunt is this one right here. If you are getting married, this simple low ponytail is perfect for your pre-wedding shoot and Haldi or Mehndi ceremony.
If you are a bridesmaid, you can also use this hairstyle for the wedding or any of the zillion wedding functions.
3. Lazy curls hairstyle for divas with short hair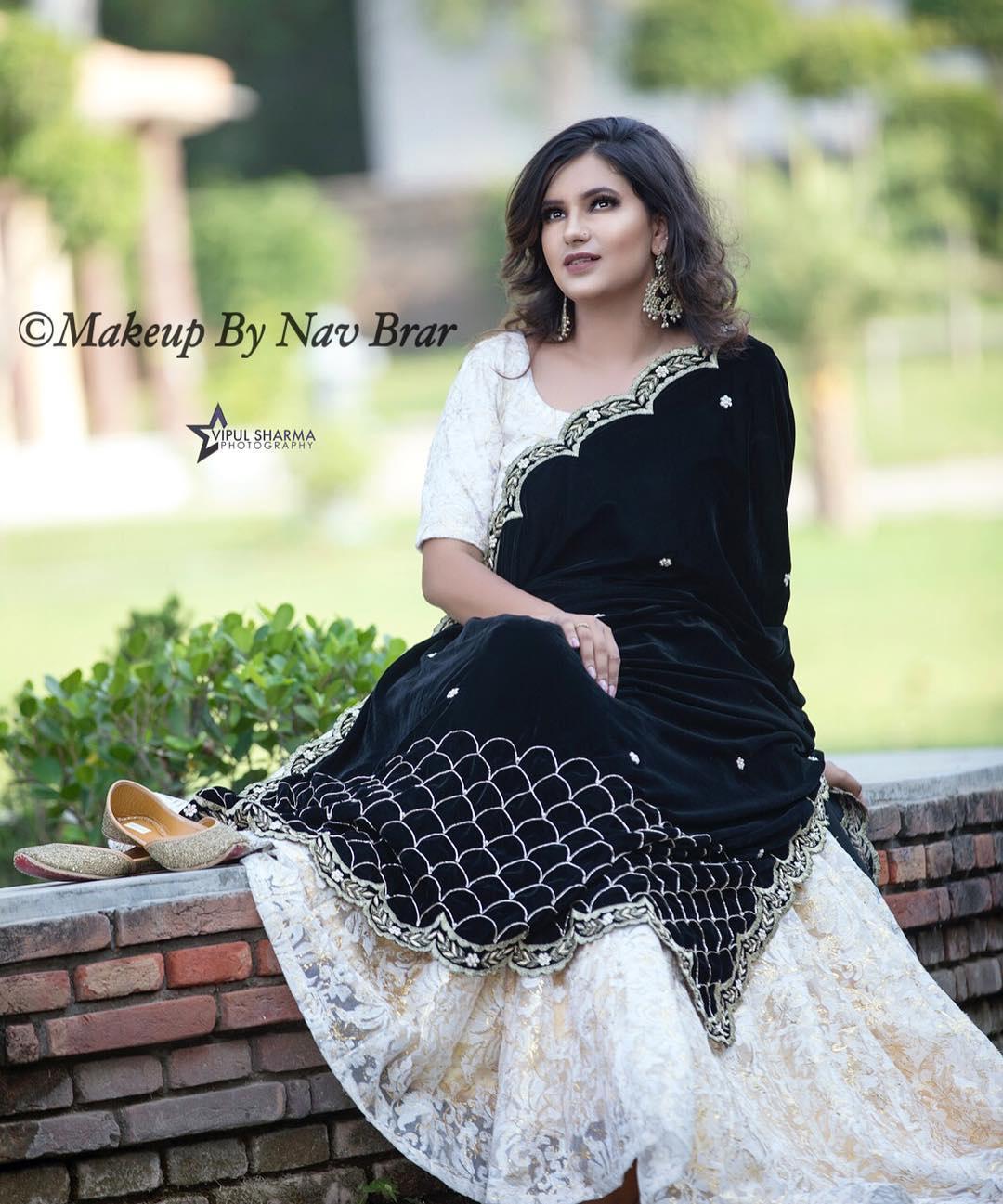 Your search for short hair wedding styles has finally ended. This simple hairstyle has lazy curls at the ends that are curled outwards to give more volume to your look. The side partition gives more definition to your face. You can rock this hairstyle to an intimate gathering at the wedding celebrations.
Style tip: Wear statement earrings that have Kundan designs with this look. As the hair is curled away from the face, it will bring a lot of attention to the earrings.
4. Hairstyle with light perming for short hair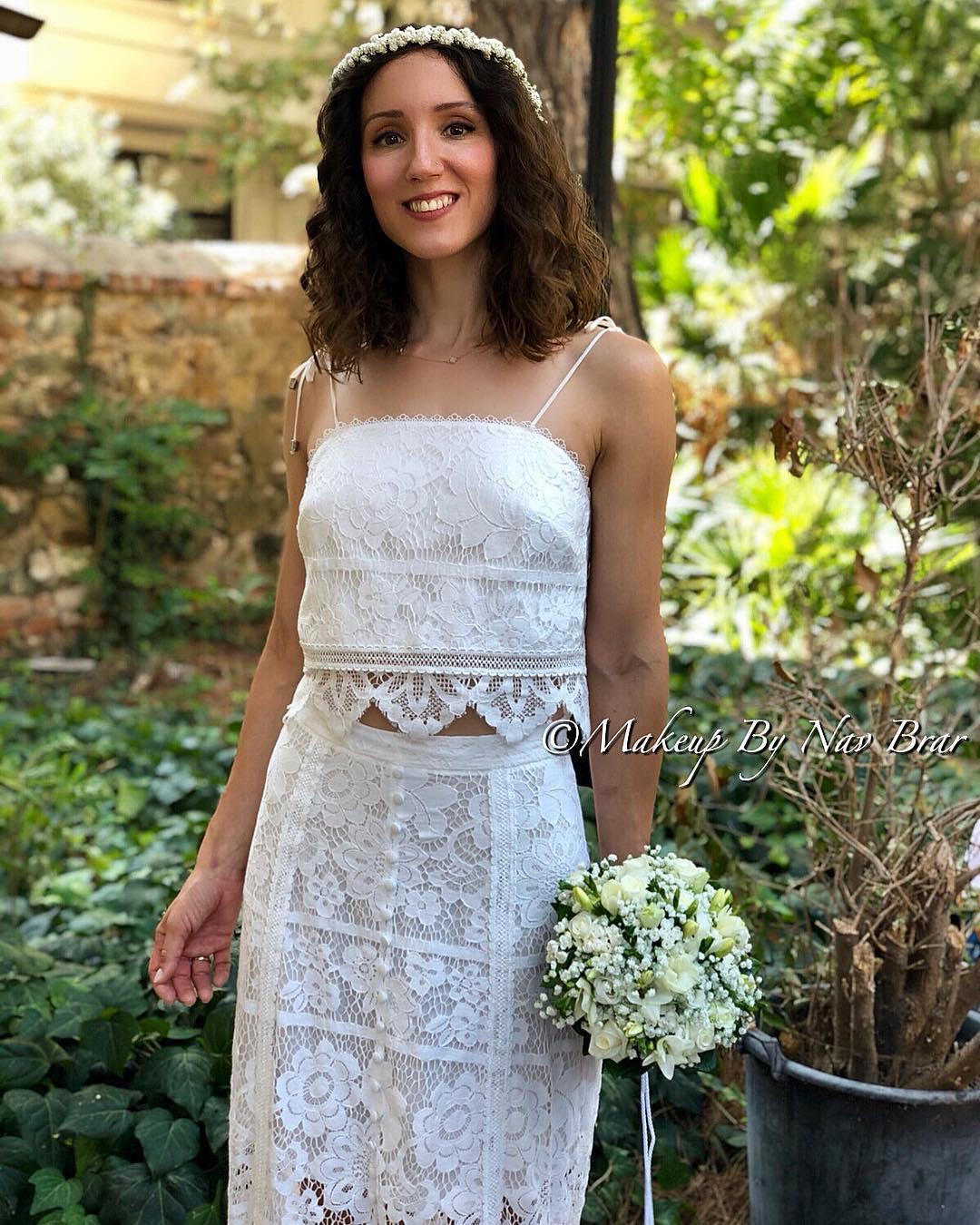 If you are looking for short hair wedding styles that will suit an oval shaped face, this is perfect for you. The light perming gives volume to your hair and makes your face look fuller. This hairstyle can go with any western or Indo-Western outfit that bridesmaids generally wear to the bachelorette and cocktail party.
Style tip: A choker necklace can look really great with a light perm!
5. Spiral waves perfect for a bridesmaid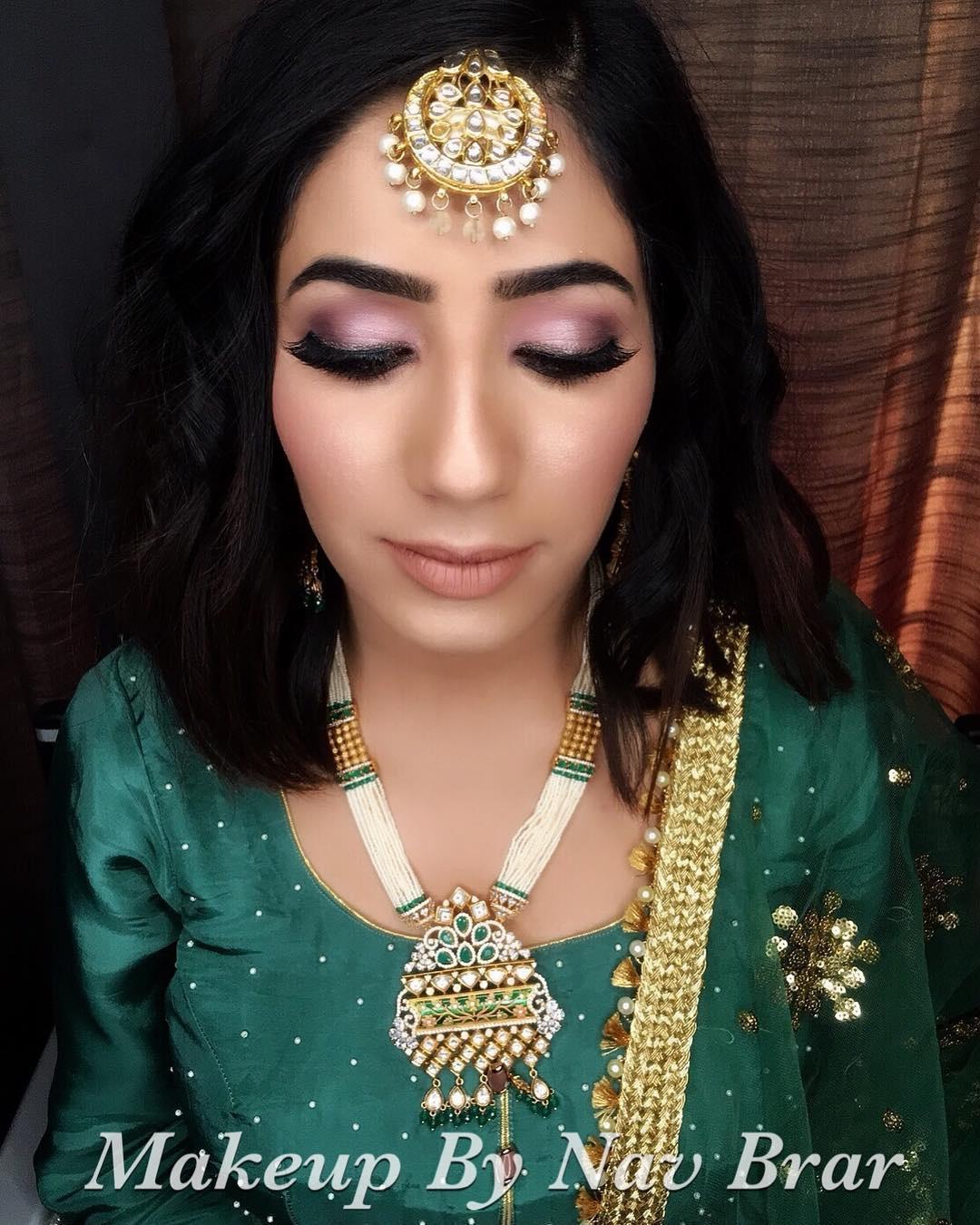 This is a great example of short hair wedding styles for a bridesmaid - it a simple spiral wave hairstyle. You can easily style your hair like this at home with a flat iron. To make it more traditional you can add a Mang Tikka or Passa to the look, which makes the hairstyle perfect for the wedding. You can also carry this look for a bachelorette party if you keep it simple without any hair accessories.
6. Simple bun with a centre partition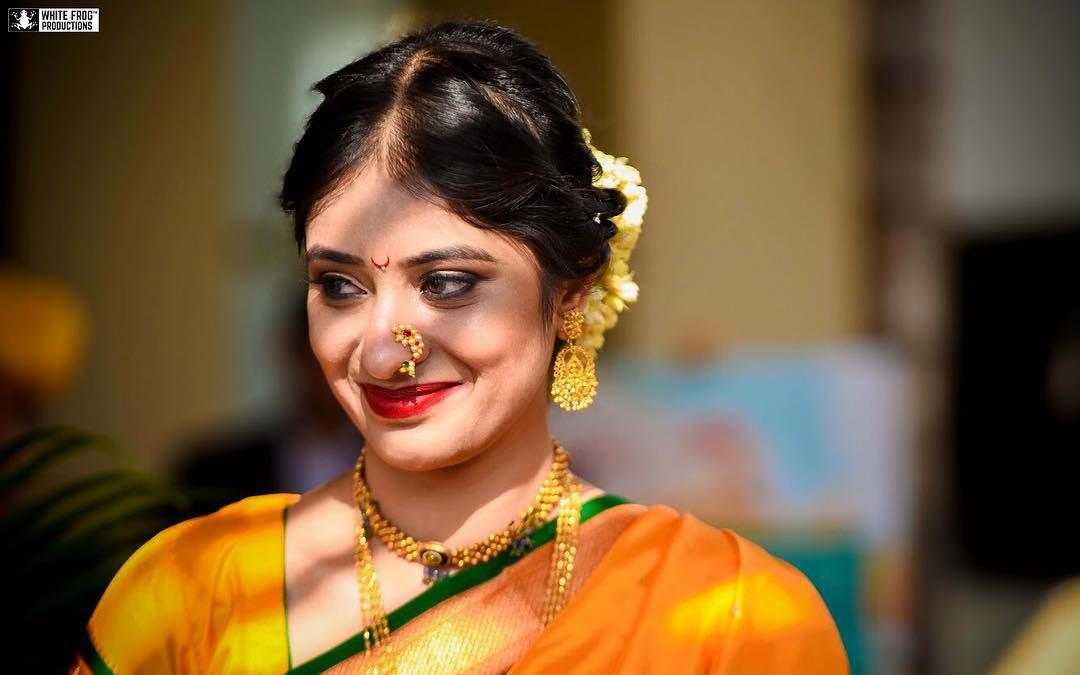 Are you looking for simple short hair wedding styles for a bride? This hairstyle is easy and adorable. The bride can style her hair like this for her Haldi ceremony.
Apart from looking beautiful, her hair will also be saved from the Haldi-smearing. The centre partition and the Gajra makes the hairstyle complete and beautiful.
7. Hairstyle with very short hair - suitable for the mother of the bride/groom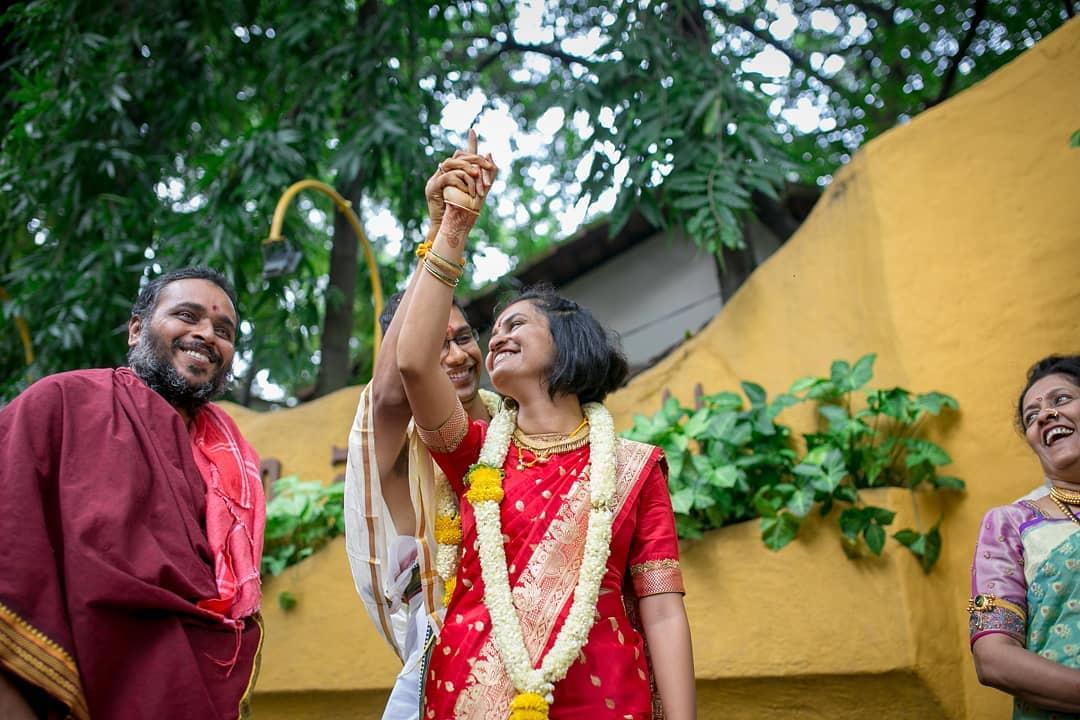 Our last hairstyle in this list is perfect not just for the main lady of the day, but also her mother or mother-in-law with really short hair. Most probably, they want very simple short hair wedding styles that prevent their locks from escaping and going all over the place.
A small portion from the front is taken and tied at the back to complete this half updo style. To make a new element, you can braid the corners of the hair pulled back.
It is hard to find good hairstyles for short hair that also compliment your face structure. These short hair wedding styles are simple but also elegant. The messy hairstyles are very easy to make for short hair as they generally escape the hair-tie quite quickly in any case.
Creating a purposefully messy look can at least save you from the irritating loose tendrils! If you want to add length to your hair, extensions are always an option. You can use extensions to create volume or length, as per what you need the most!
We hope you loved these short hair wedding styles as much as we did. Tell us your thoughts in the comments section below!
Get in touch with these awesome hairstylists near you!