Brides Must Check Tips on How to Make a Hair Bun for Your D-day
A wedding updo is perfect for a spring or summer wedding. Here's how to make a hair bun that reflects your unique personality and style.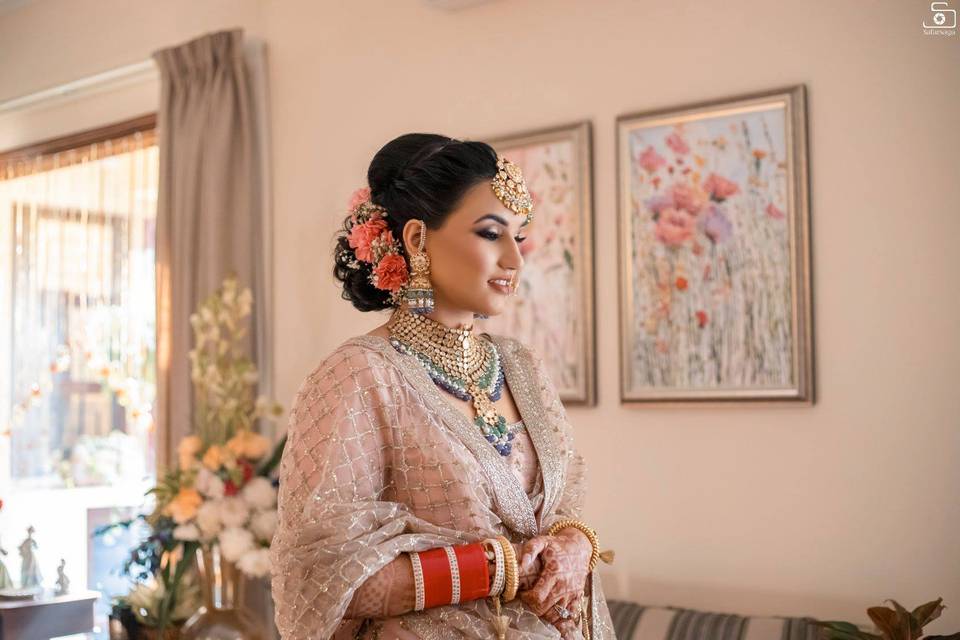 The ring has been picked, the wedding dress tailored and the venue is chosen but as the bride-to-be, there's one more detail you need to finalise before the big day- the hairstyle. When it comes to wedding hair, the requirements are simple, it needs to be effortless, elegant and chic. But the real challenge remains in how you want to bring your ideas into fruition.
Hair up or down, there's a million ways to do this, but one hairstyle that's an oldie but a goodie is the hair bun. This look doesn't just involve your hair pulled back anymore, brides today rock hair buns in many unique ways. To help spark some inspiration for your wedding day, we show you how to make a hair bun in 5 different ways.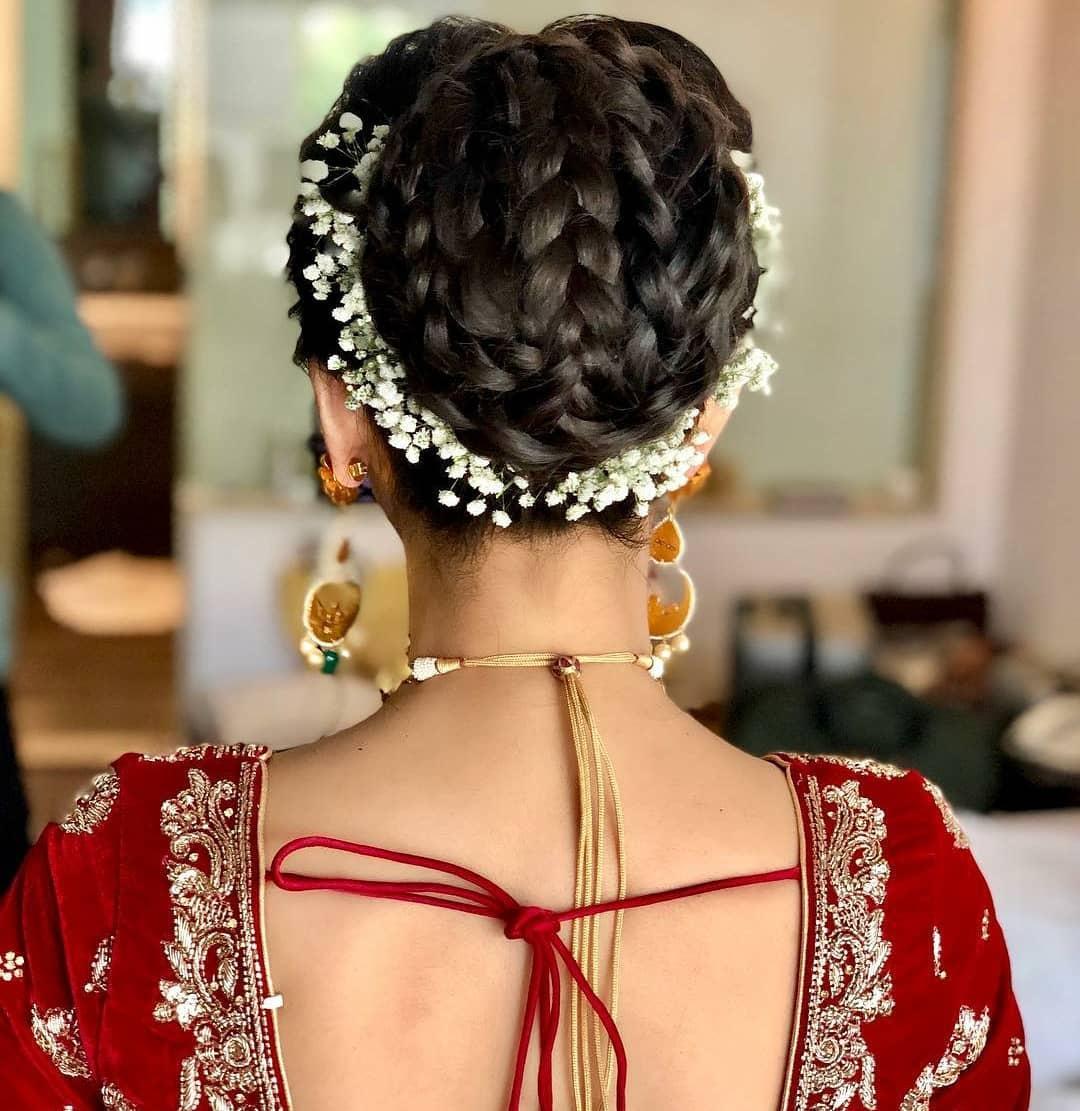 Image courtesy: Hairstyle by Reba Khan
Before you begin styling your hair you need to get prep the base. Hair serum is a necessity and you need to use the right type of product depending on the texture of your hair (frizzy or dry). Then apply the mousse or serum through wet hair and then gently comb until it is dry. For extra bounce, you can also blow-dry your hair with your head tipped down.
If you need to keep your hair curly for the hairdo, make sure to use curl friendly products so that your hair doesn't become too frizzy. Once you have all these steps down, you'll be well on your way to styling the perfect hairdo.
Here's how to make a hair bun to suit your style:
1. Small braid twist
Braids are always a fun addition to hair buns and can make you look effortless and elegant just like this beautiful bride. Here's how to make a hair bun like this one in a simple and easy way. Begin by tying your hair into a high ponytail and make sure to use a firm hair-tie so it stays put.
Then with the help of a comb separate the hair into smaller sections and start braiding. The last part is tricky, you need to take the single braids and wrap it around the hair tie to form a bun.
Finally, secure it with bobby pins. To add your personal touch to the hairstyle, you can wrap a layer of flowers around the bun.
2. Bohemian hair bun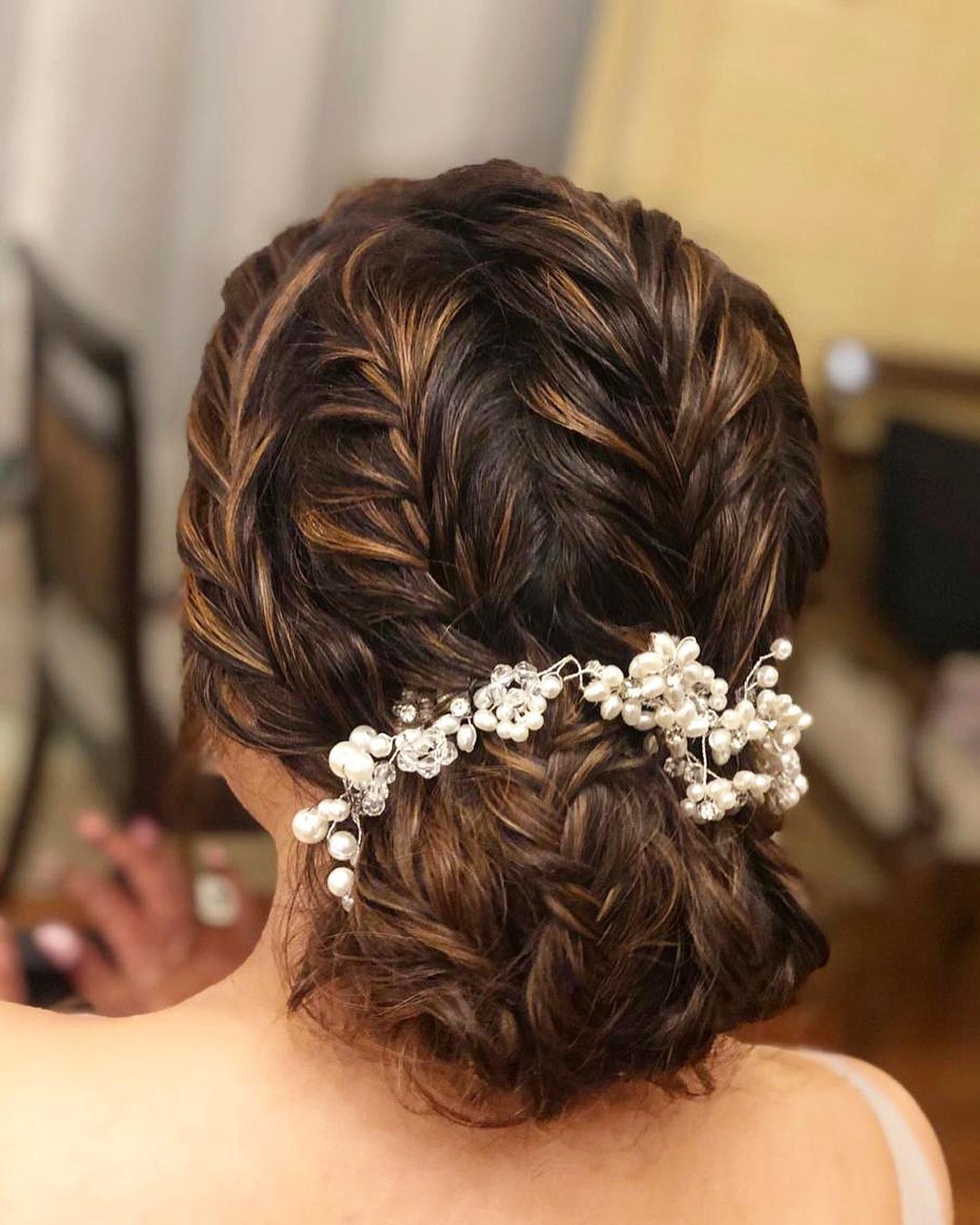 It's all in the details when it comes to keeping your wedding hairstyle fresh and au courant. Twist and curls can help frame your face beautifully and take your bridal look to a whole new level. This beautiful bride has incorporated numerous braids to create the perfect lower knot.
If you would like to know how to make a hair bun like this one- we've got you covered. Start by dividing your hair down the middle and create two Dutch braids on either side but let the ends of the hair hang loose.
Take this remaining hair from the four braids and tie it into a loose knot at the end. Secure your hair with lots of bobby pins.
3. Ballet bun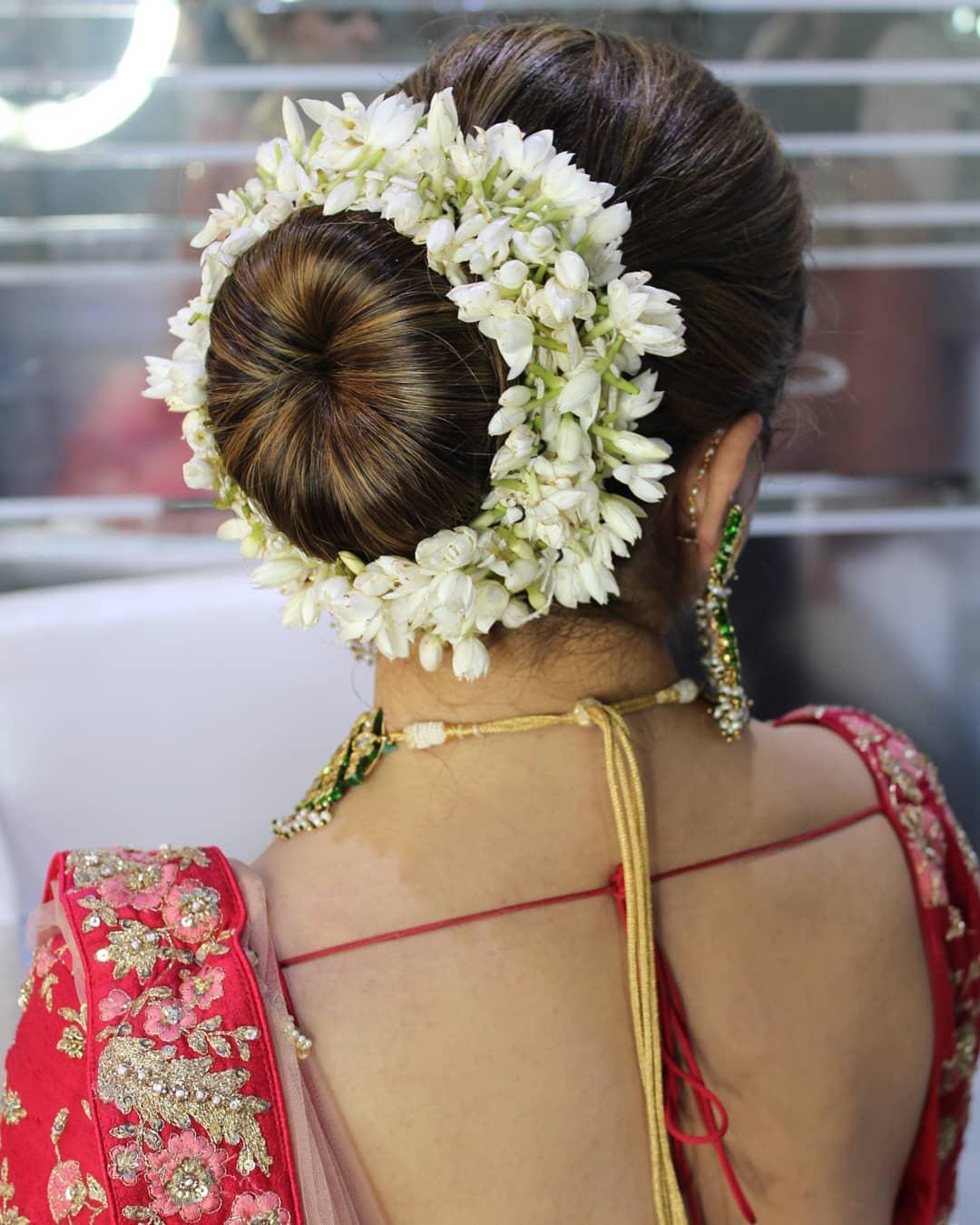 Image courtesy: Hairstyle by Reba Khan
While the chignon is an all-time favourite, the ballet bun is a more youthful version of this classic look. For brides who prefer a minimalist look, the ballet bun is a style that's simple and easy to do.
As with most buns, you need to begin by gathering your hair into a tight ponytail and make sure it is secured with a firm hair tie. The next step is to pull the hair through a builder, this is a circular sponge that can give your hair the desired volume and shape.
Once this is done, you can arrange the hair so that it takes the shape of the builder and secure it with bobby pins. Voila, that's how to make a hair bun that's ballerina worthy!
4. French twist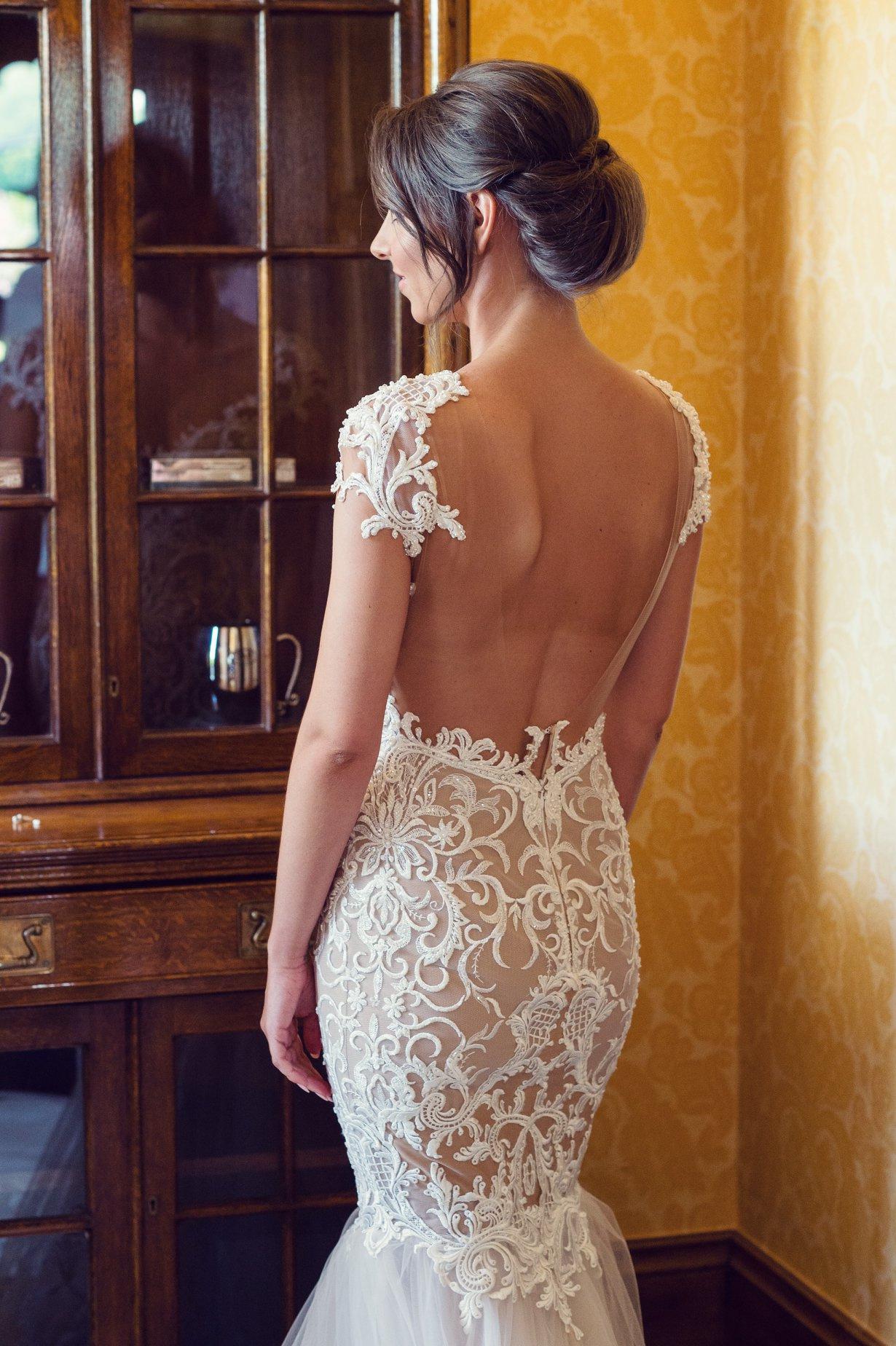 Image courtesy: Film and Aere by Lumiere
Hair buns have been the choice of hairstyle for many decades and with good reason- the elegance and class of this simple hairdo is unmatched by any other. If you wish to create a hairdo that keeps all the hair off your face and lets your jewellery shine, here's how to make a hair bun to help you achieve this.
Commonly known as a messy twist braid, this hairstyle involves using a lot of product to smoothen out your hair and give it a dry texture. Once you've prepped your hair, comb it back to the crown of your head. Next, take three fingers and roll your hair around it to the very end.
You can also add some hairspray while doing this to help keep the hair in place. When all the hair is wrapped around, it should resemble a nest.
Secure the look with bobby pins and hairspray and that's how to make a hair bun that's trés chic.
5. Sister twists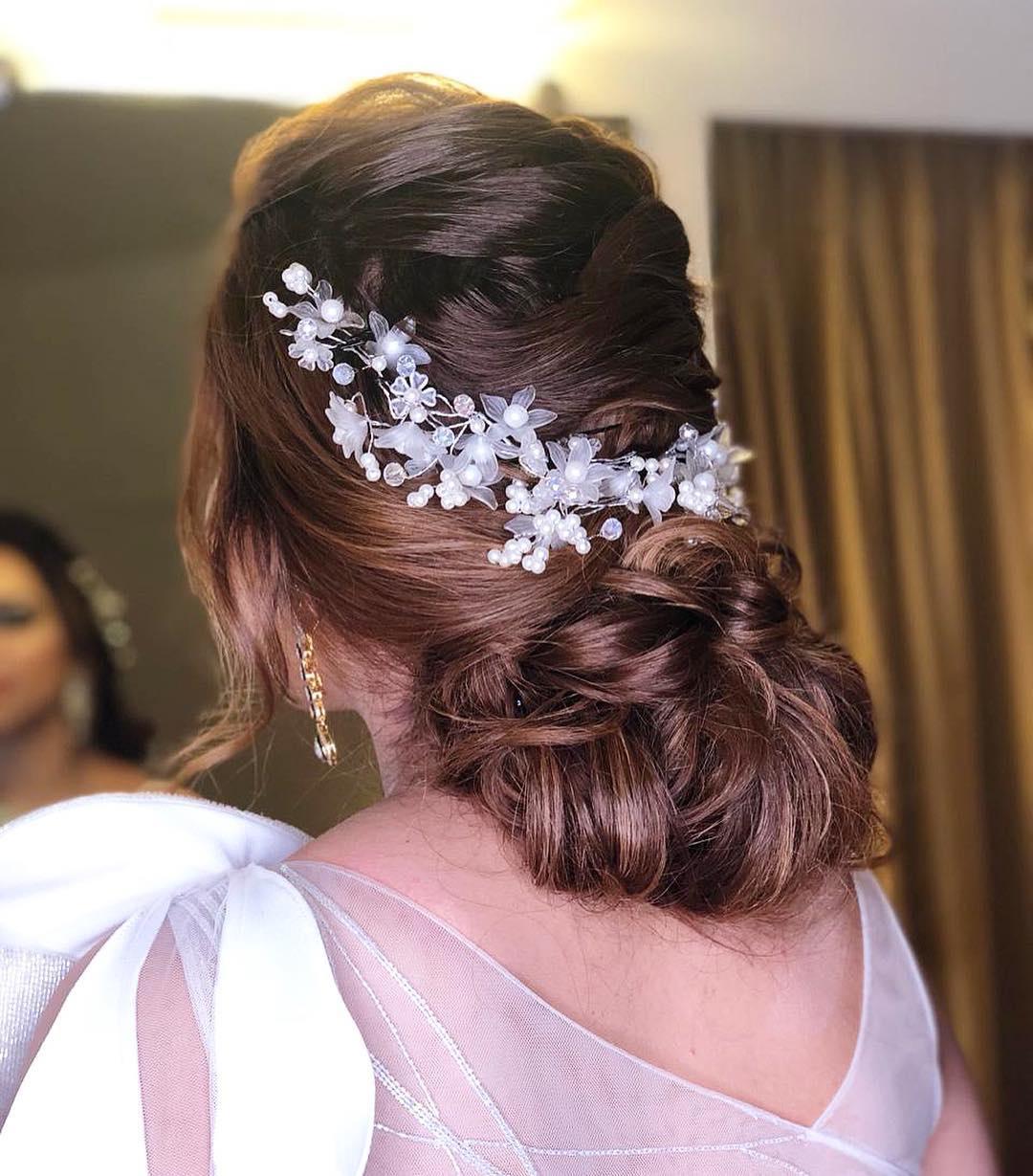 A chic and modern hairdo that's often referred to as the sister of the topknot is the low bun. This hairstyle is just as quick and easy to do as a high bun and still keeps all the hair off your face while giving your look a fresh aesthetic.
Here's how to make a hair bun that's safe and secure so you can dance the night away. To give your hair a voluminous look, begin by pinning portions of the hair to either side. Once you do this a couple of times, take the ends of the hair and tie a ponytail to create a half-bun.
This involves tying a ponytail as you normally would but not pulling the hair through completely.
Take a curling iron and curl the ends of the hair that is sticking out of the ponytail and loosen up the half-bun to give it that perfectly messy look. As always, secure your hairdo with bobby pins. That's how to make a hair bun that will make you the belle of the ball.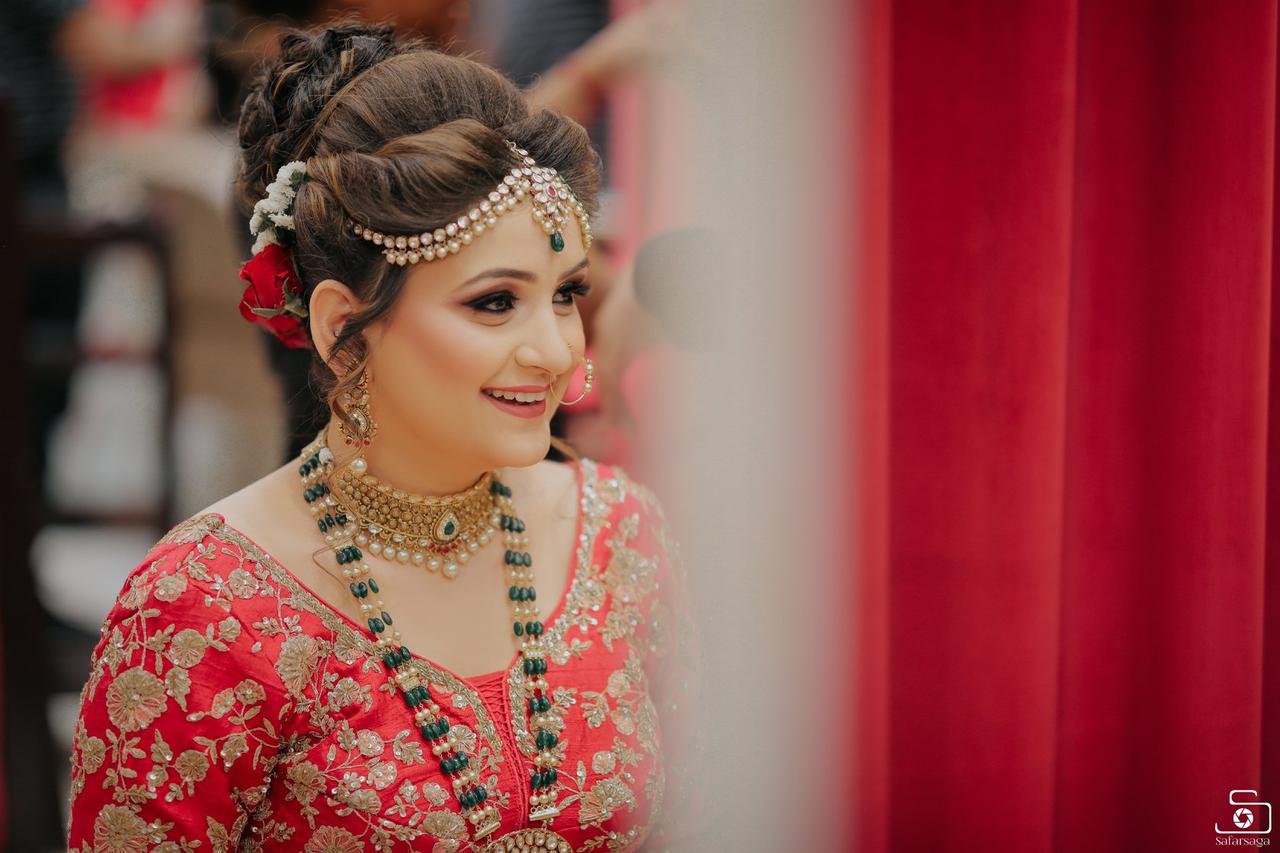 Whether your classic or a bohemian bride, there's a wedding hairdo to suit every type of style and personality. No longer classified as a simple up-do, the hair bun has evolved into so much more in recent years.
From ballerina to French twists and Dutch braids, the hair bun options are endless. Not only are the looks chic but they keep the hair off your face and enhance the beauty of your bridal jewellery.
A functional and stunning hairstyle, we hope this guide on how to make a hair bun inspires you to find your unique look.
Now that you know how to make a hair bun, let us know which hairstyle you're most excited to try out!