12 Gorgeous Side Hairstyles To Rock Your D-day
Want to experiment with your bridal hairstyle but running out of ideas? Take a pick from these 12 stunning and offbeat side hairstyles!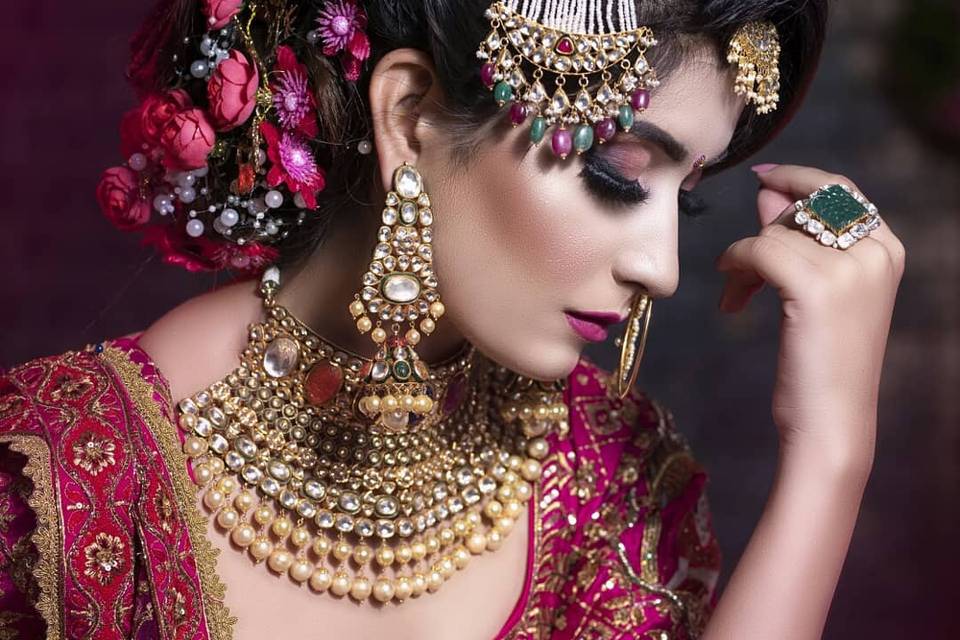 Your D-DAY is all about you loving how you look! And to get there, the hairstyle must absolutely be up to the mark. Now, the other thing to consider is that there are quite a few wedding functions that you have to attend as a bride and you'll want a different hairstyle for each of them.
Achieving that with typical Indian bridal hairstyles isn't easy and that is exactly where stylish side hairstyles come in! From side braids to side buns and the accessories that you can use for your side hairstyles, here are 12 trendy side hairstyle picks:
1. Prim Side Bun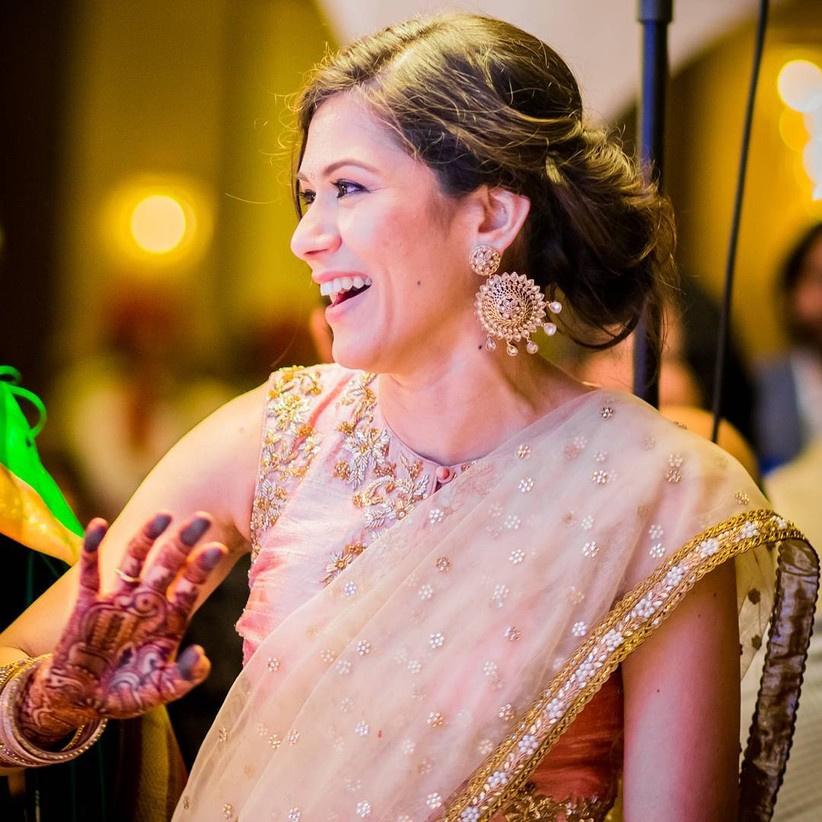 Let's start with the basics ⁠- if you're looking for no-nonsense yet stylish side hairstyles, a prim and tight side bun hairstyle is the way to go. It adds the 'neat' element to your hair and is also a great hairstyle for short hair! Adorn the bun with flowers (can also be artificial) and get ready to look like a diva!
2. Side braid embedded with pearls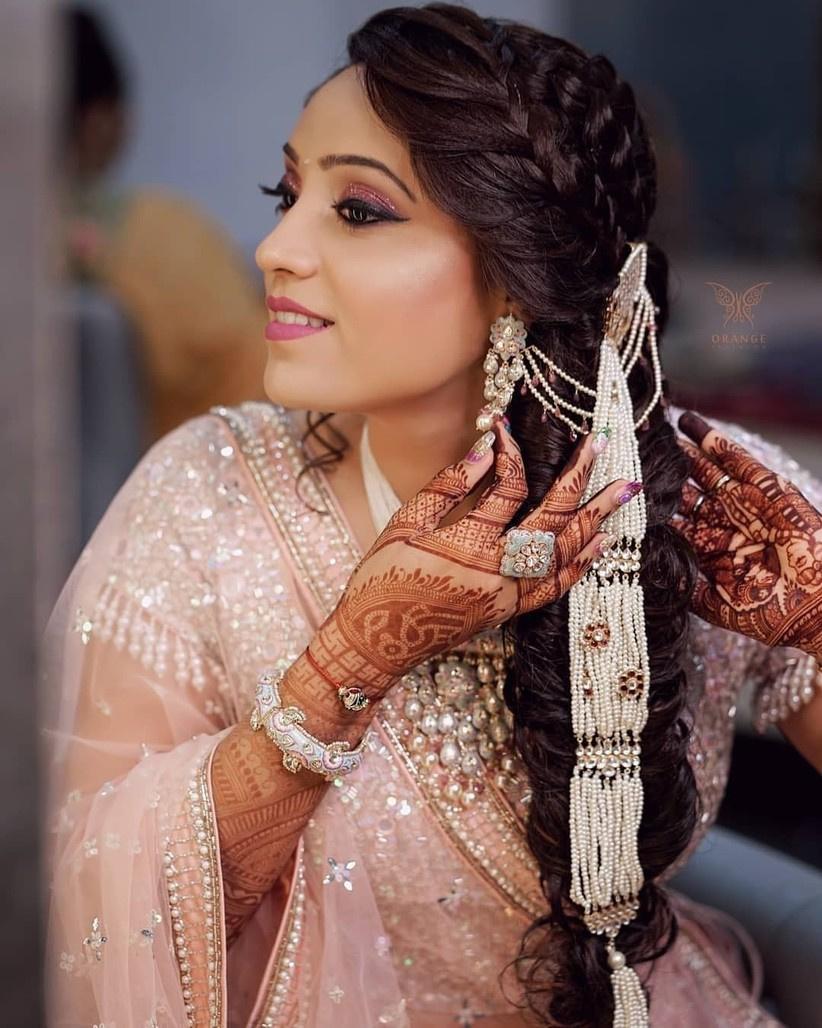 Image courtesy: Orange The Salon
If you're one of the fashionista brides and you want to keep all eyes on your hair, then perhaps the side hairstyles with braids is your thing. Getting this look is simple ⁠— all you have to do is ask your hairstyling professional to do your hair into a braid that starts from the top and put on pearl strings loosely onto the braid.
3. Swept Side Hair to create that elegant look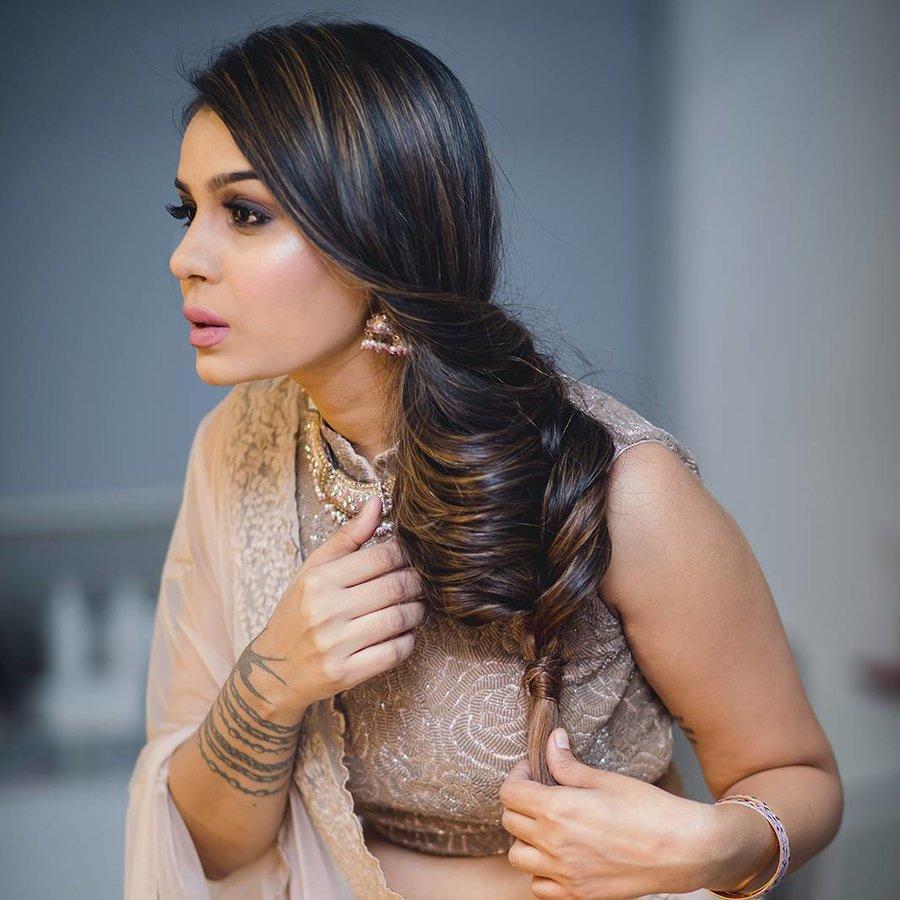 Image courtesy: Orange The Salon
Looking for side hairstyles that look classy and are without the decorations? The swept side hair (which is actually a very loosely tide braid) is a great hairstyle for your pre-wedding functions like your Cocktail, Sangeet and Engagement Ceremonies. It looks beautiful without grabbing too much attention!
4. Side Open Hair with a knot and hair comb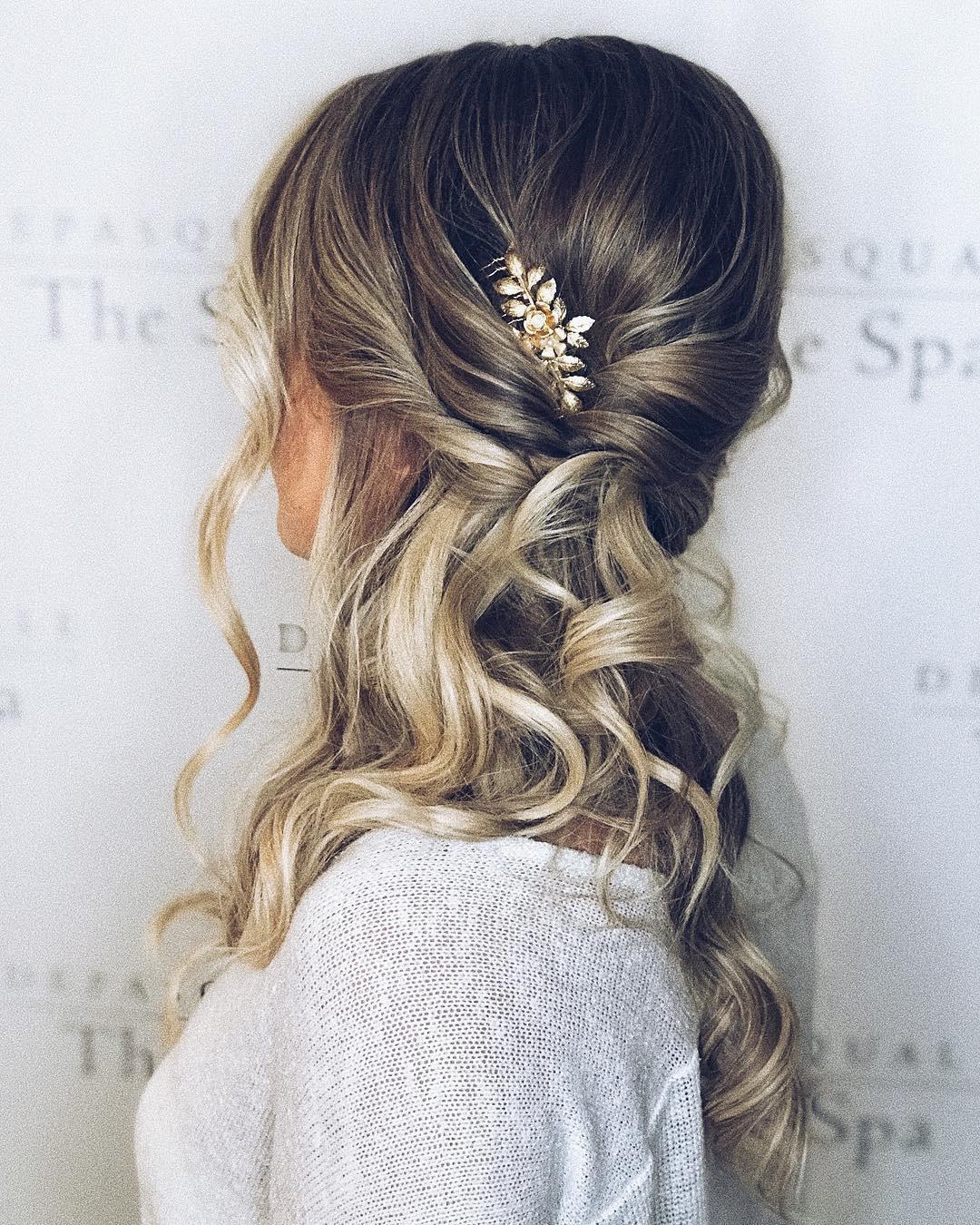 Image courtesy: Hair by Casey Veda
For the brides who love leaving their hair open, we have side hairstyles for you too!
Section a part of your hair and put it onto the side, tie a knot midway to keep it in shape and embed an intricate hair comb of your liking into the knot. Easy right?
5. Elegant and Simple Side Bun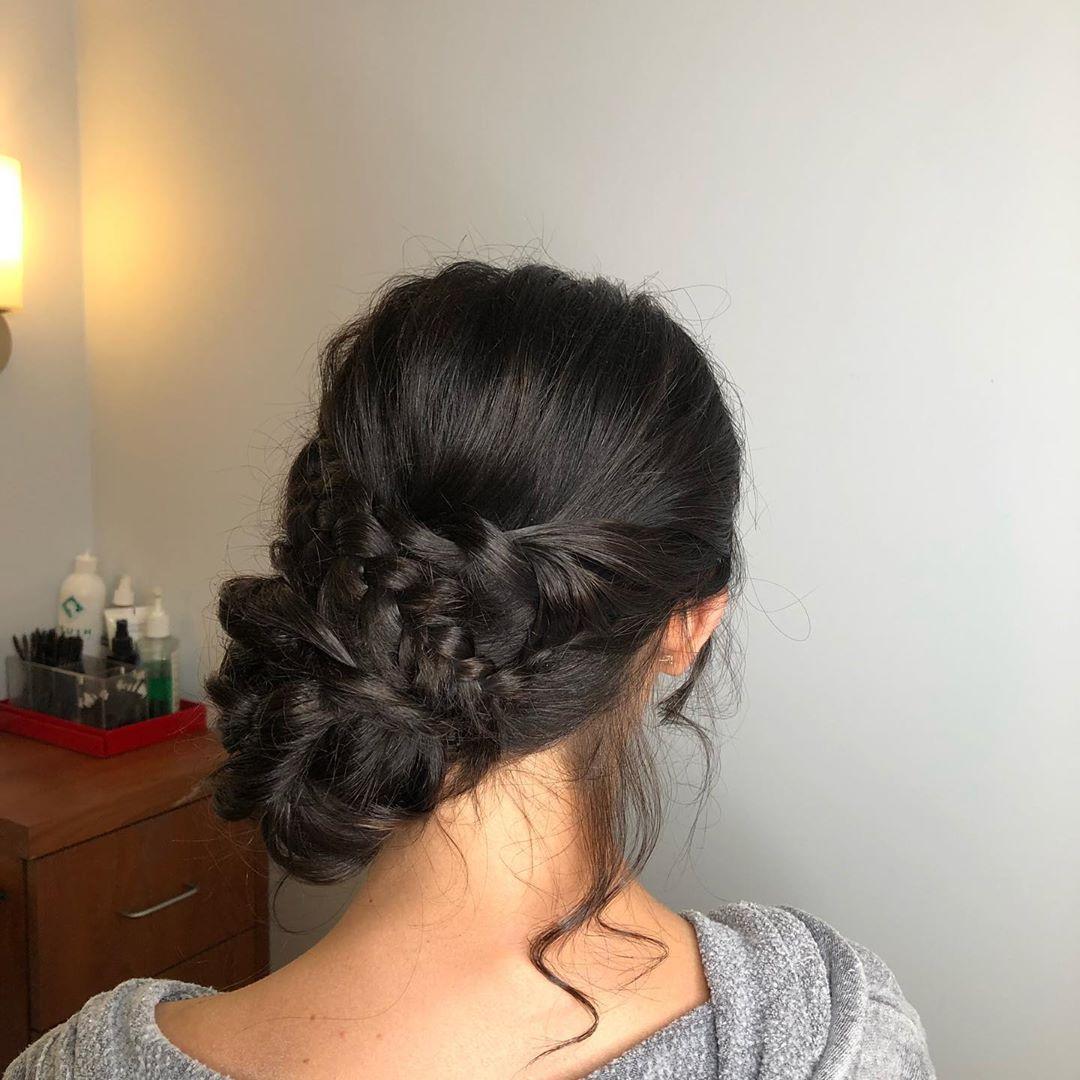 Image courtesy: Hair by Karen Bulzomi
This one is our favourite out of all simple side hairstyles! This side bun is horizontal, has intricate details in it and can be done only by an expert but also looks so simple once it's done. It definitely has the 'easy-breezy' vibe to it and that is what makes it so gorgeous!
6. Low Side Bun with curly front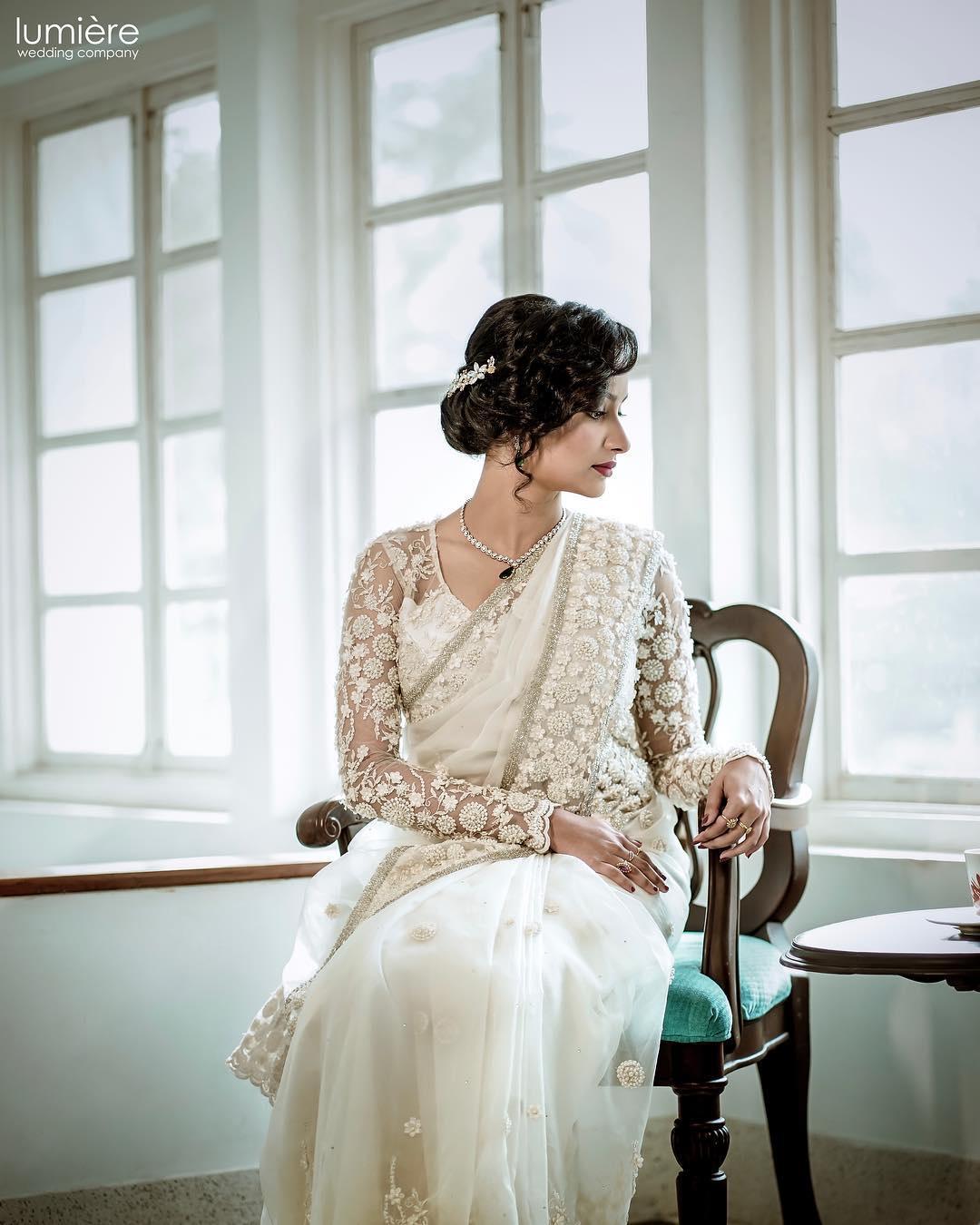 With this one, side hairstyles have been redefined. While your bun can be a simple side bun, you can easily play around with some open hair. All you need to do is, ask your hairstylist to leave some hair open from the front while tying the bun, and then curl it up! You can also put in a hair comb on the bun to add an exquisite touch to it.
7. Plain Side Braid with gajra on the other side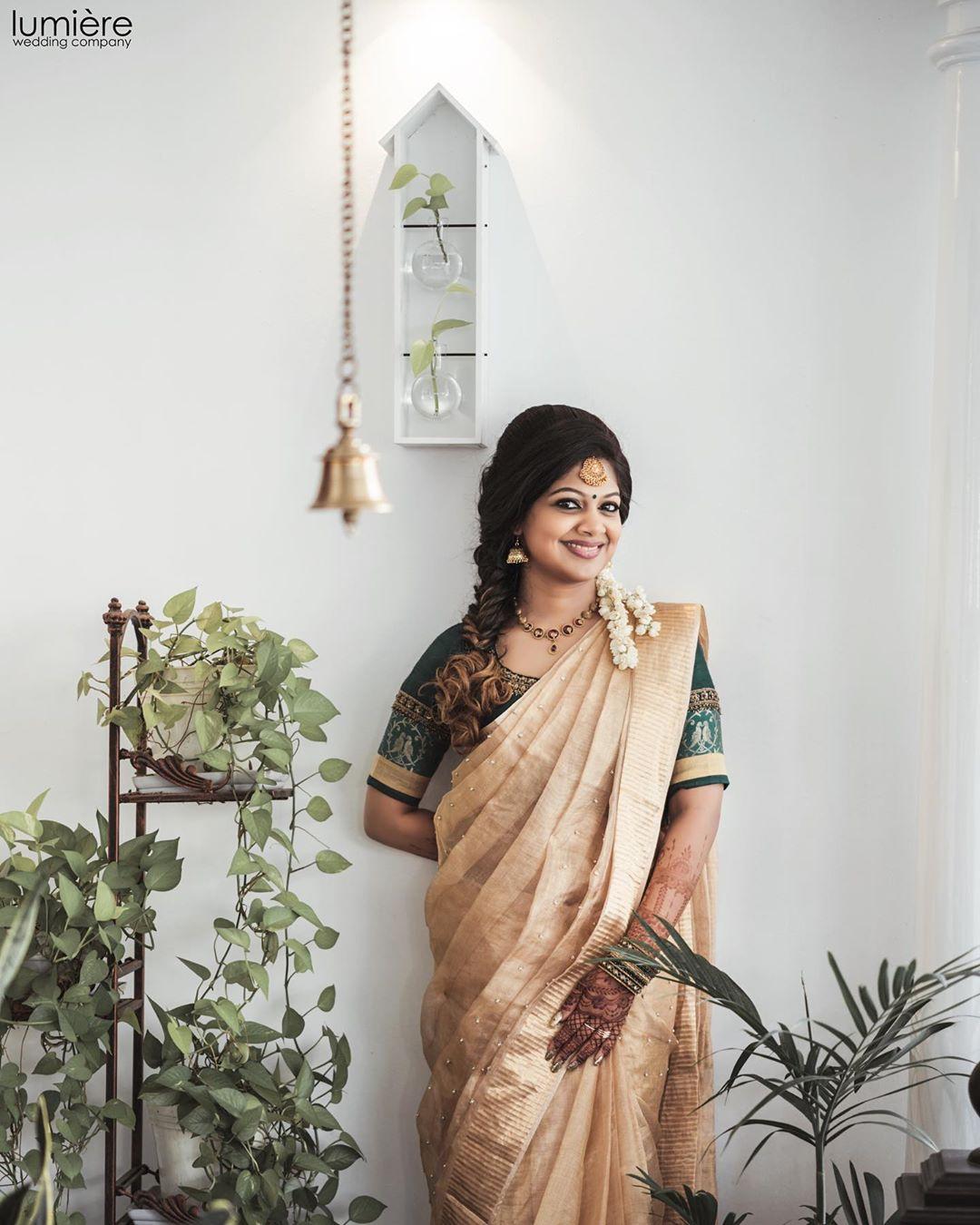 When it comes to side hairstyles, this one proves that simplicity is beauty. A simple braid on one side with a Gajra flowing from the other side makes for a stunning Gajra hairstyle that no one can take their eyes off from!
8. Side Bun with roses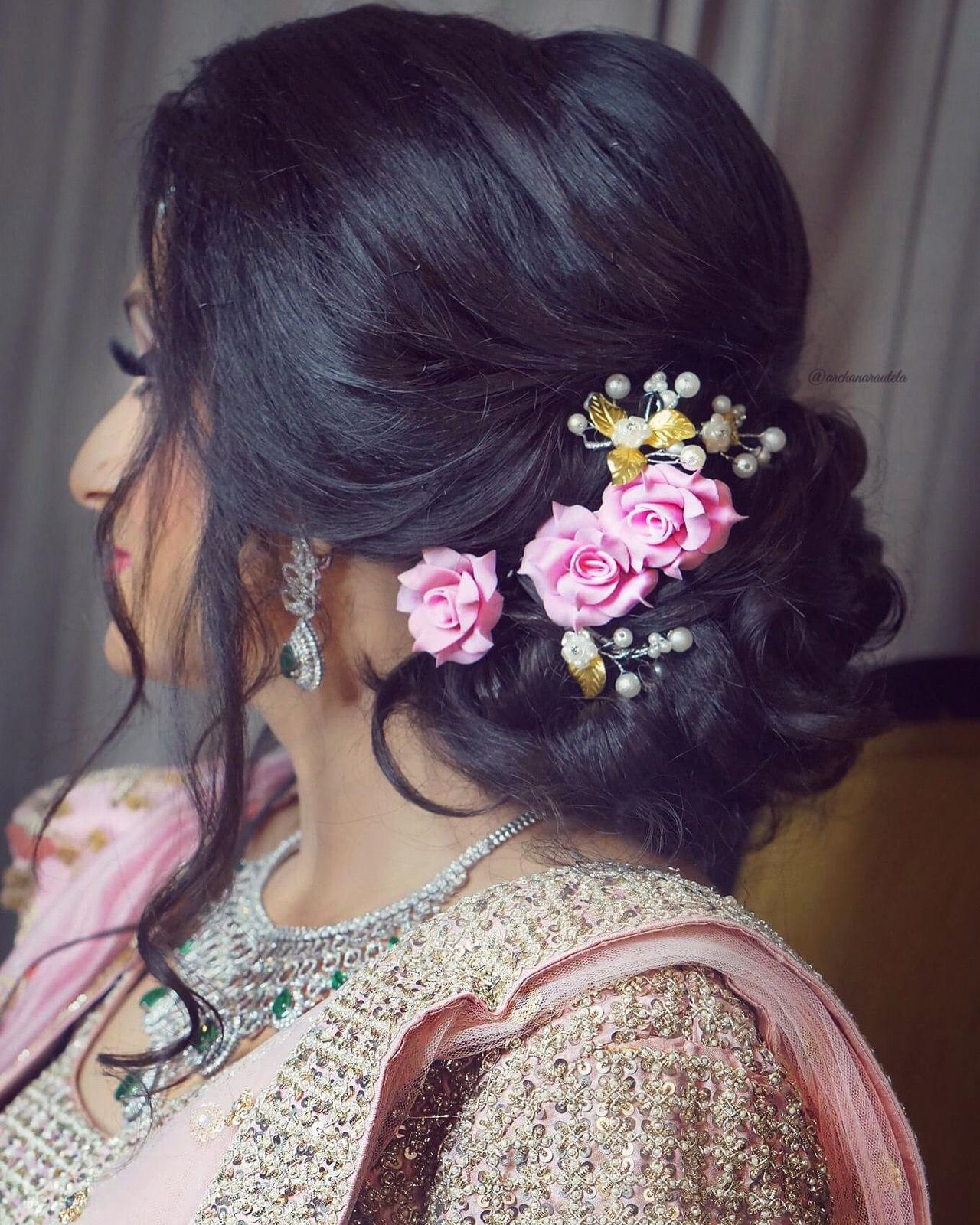 Image courtesy: Pinterest
Love messy side hairstyles? Tie up your side bun in such a way that a few strands of your hair are left loose. If your hair is usually straight, you can style these lose strands to become wavy. Decorate the messy bun with roses that match your outfit!
9. Side Braid made into a bun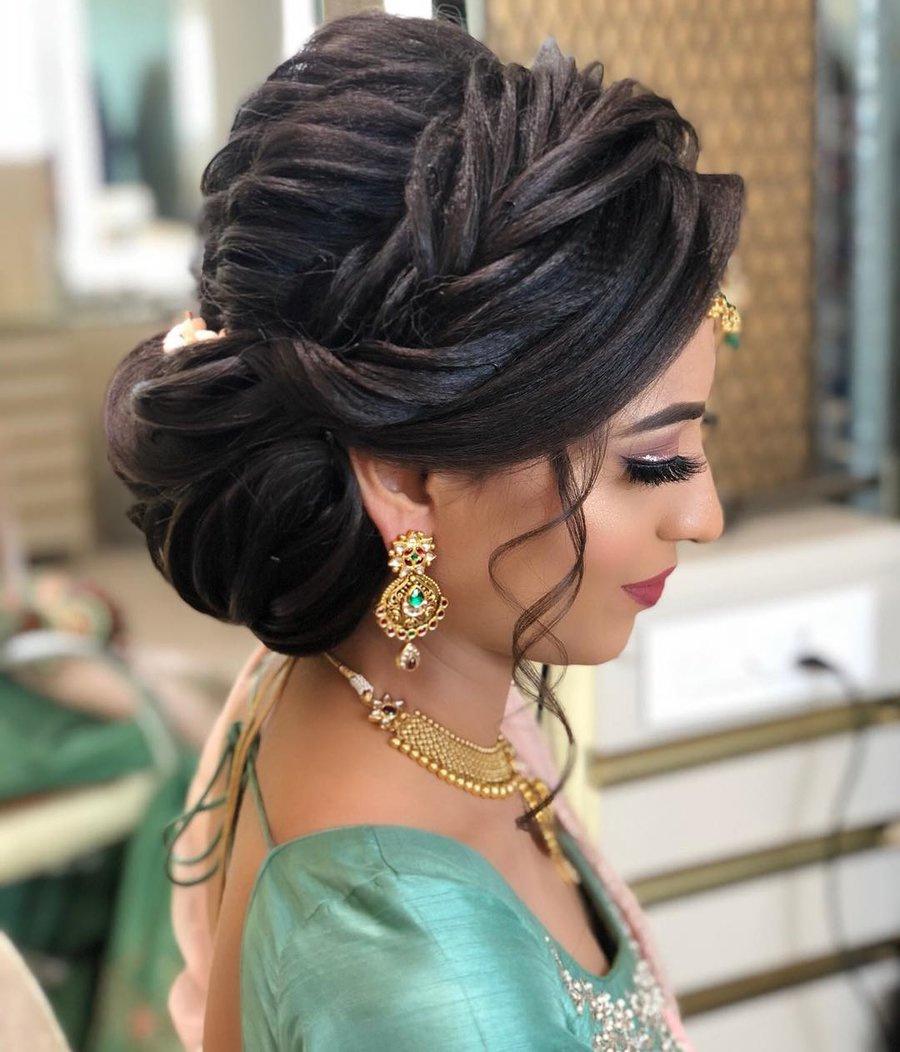 Although this is one of the side hairstyles that takes a lot of time and patience, we assure you that it is worth all of that! To get this hairstyle, your entire hair needs to be sectioned, then made into braids. The braids towards the bottom will then have to be collected and made into an easy bun hairstyle!
10. Wavy Side Bun with studs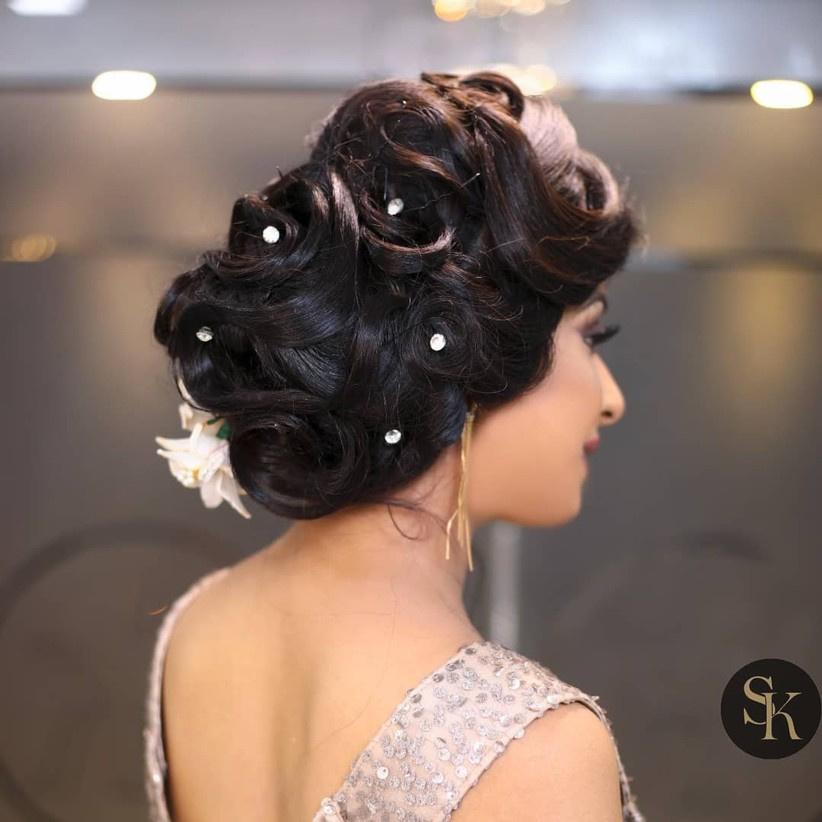 This one is straight out of royal side hairstyles ⁠— it's a puffy side bun with curls all over. To make it look all the more mesmerizing, a few stone studs here and there are needed.
You can also add one flower on one side if you wish to. The pattern that this side bun creates is truly breathtaking!
11. Side Fishtail Braid adorned with flowers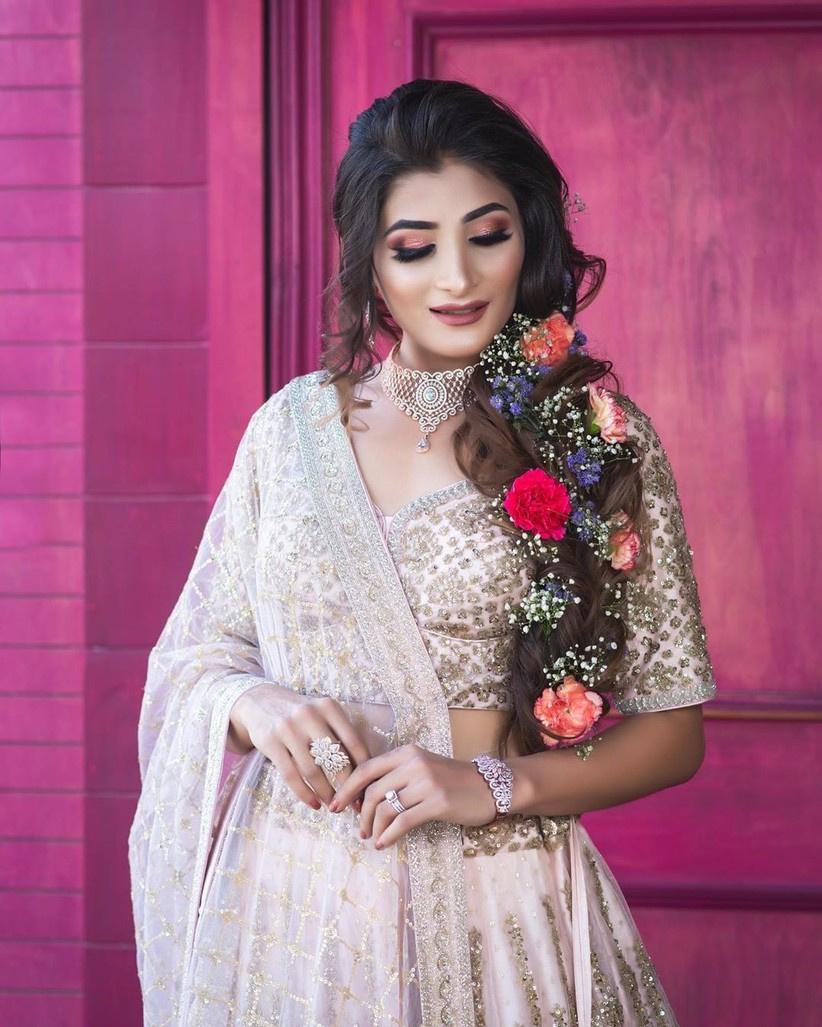 If you love side hairstyles with flowers in them and if you have long hair that you want to flaunt on your BIG Day, then this one is for you. Get a fishtail braid done on the side and decorate it as a flower hairstyle of different colours and kinds!
12. Open curled hair on the side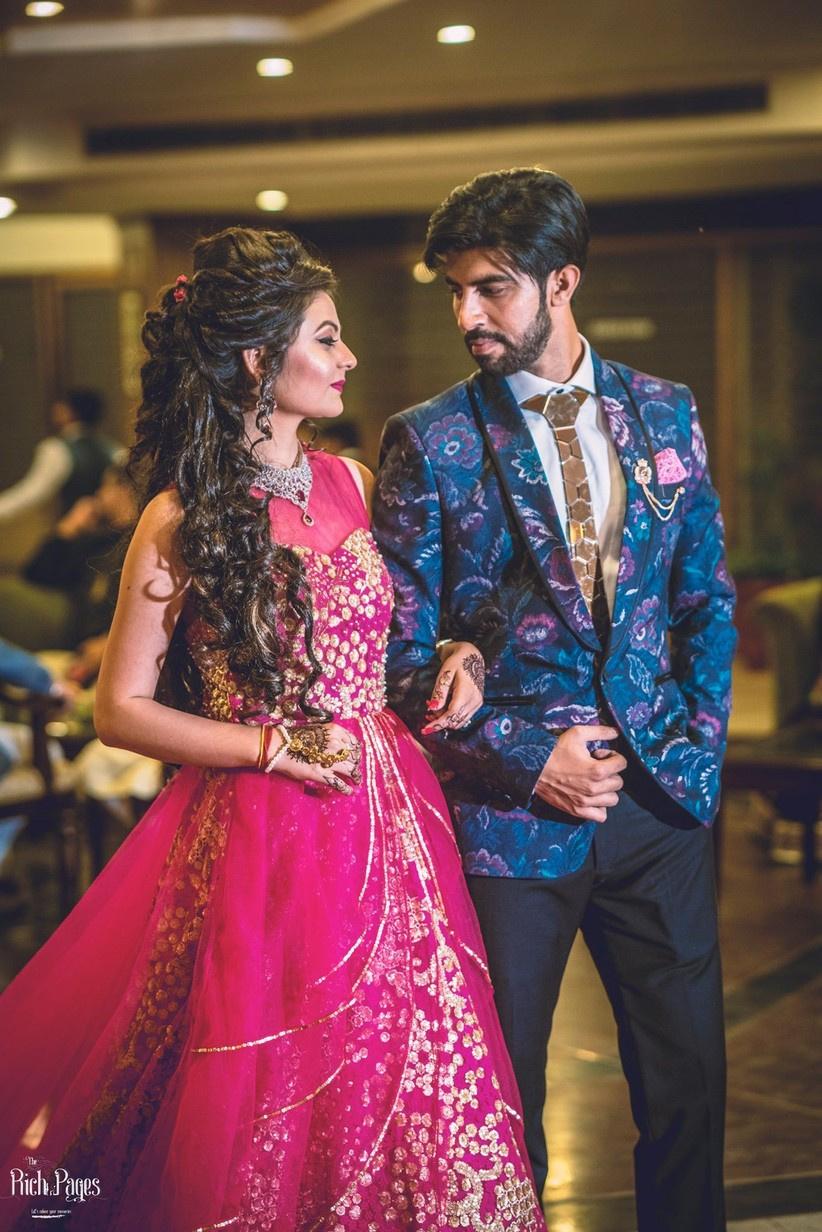 As we said, we have side hairstyles for brides who prefer keeping their hair open. Get a side parting done, put most of your hair on one side (the rest of it can be left at the back) and curl up the hair that's on the side. The frequency of curls is totally yours to decide. You can either get absolutely curled up hair or light waves.
For your hairstyle to be absolutely perfect, you'll need to decide beforehand about the kind of hairstyle that you want. We recommend discussing it with your hairstylist and checking if the kind of hairstyle you're looking at, will go with your outfit and the mood of the function!
Want to get a top-notch side hairstyle for your wedding? Get in touch with our top hairstylists!