These Elegant Side Bun Hairstyles Would Look Lovely on the Bride. Here's How to Do Them Right
Elegant and trendy, side bun hairstyles are perfect for the bride to do on any occasion. From the messy loose kinds to the perfectly crisp ones, these hairstyles look lovely. Here's some inspiration for such hairstyles and how to complete the look.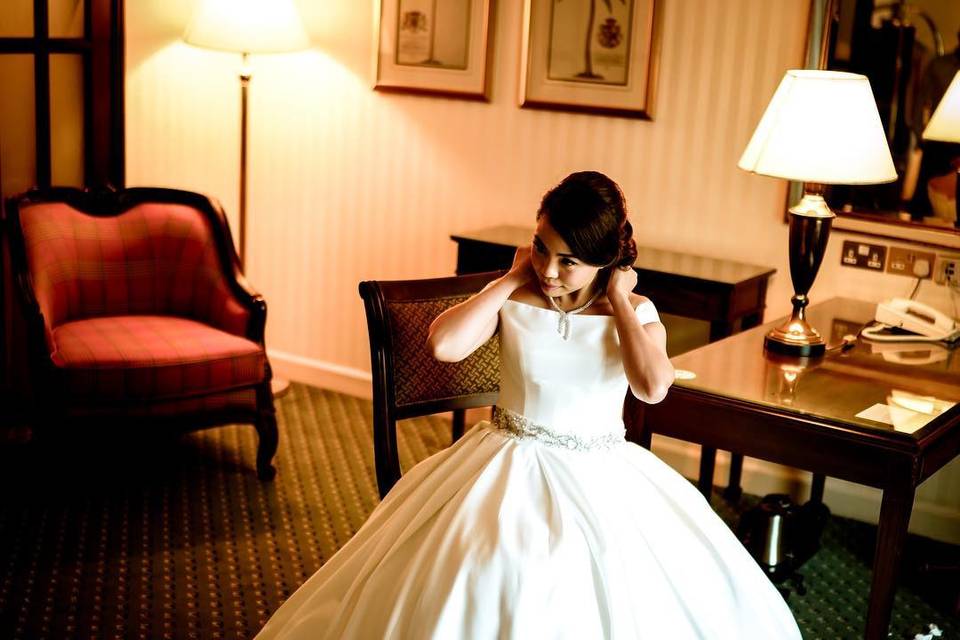 Being the bride means looking beautiful and different. With the number of functions lined up for you, it might also get tricky coming up with something unique every time. Well, one of the surest ways to amp up your look is to opt for side bun hairstyles for one of your events. They are such a great idea and can instantly make you look elegant. If you want something a bit trendier, a messy side bun with neatly escaping strands can do the trick. Here are some options you can choose from and look stunning on your big day.
1. The Side Part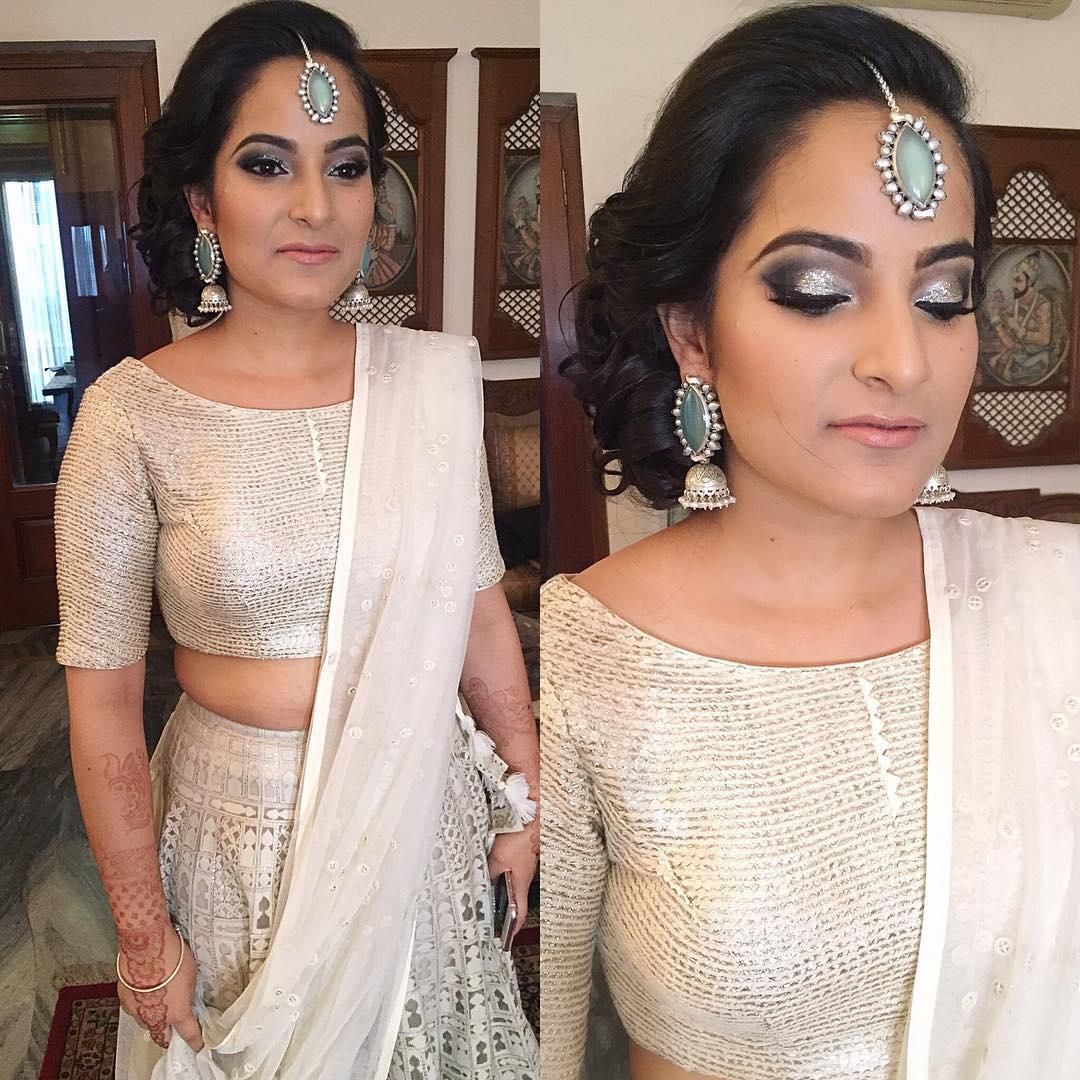 A simple side part and the ringlets of the bun peaking from behind the ear. This is among the more used side bun hairstyles and looks really delicate. This hairstyle goes perfectly well with a subtle outfit like this and the statement Maang Tikka looks amazing with the side part. You could also try this up-do with a light work cocktail gown. It would look really captivating.
2. The Front Dip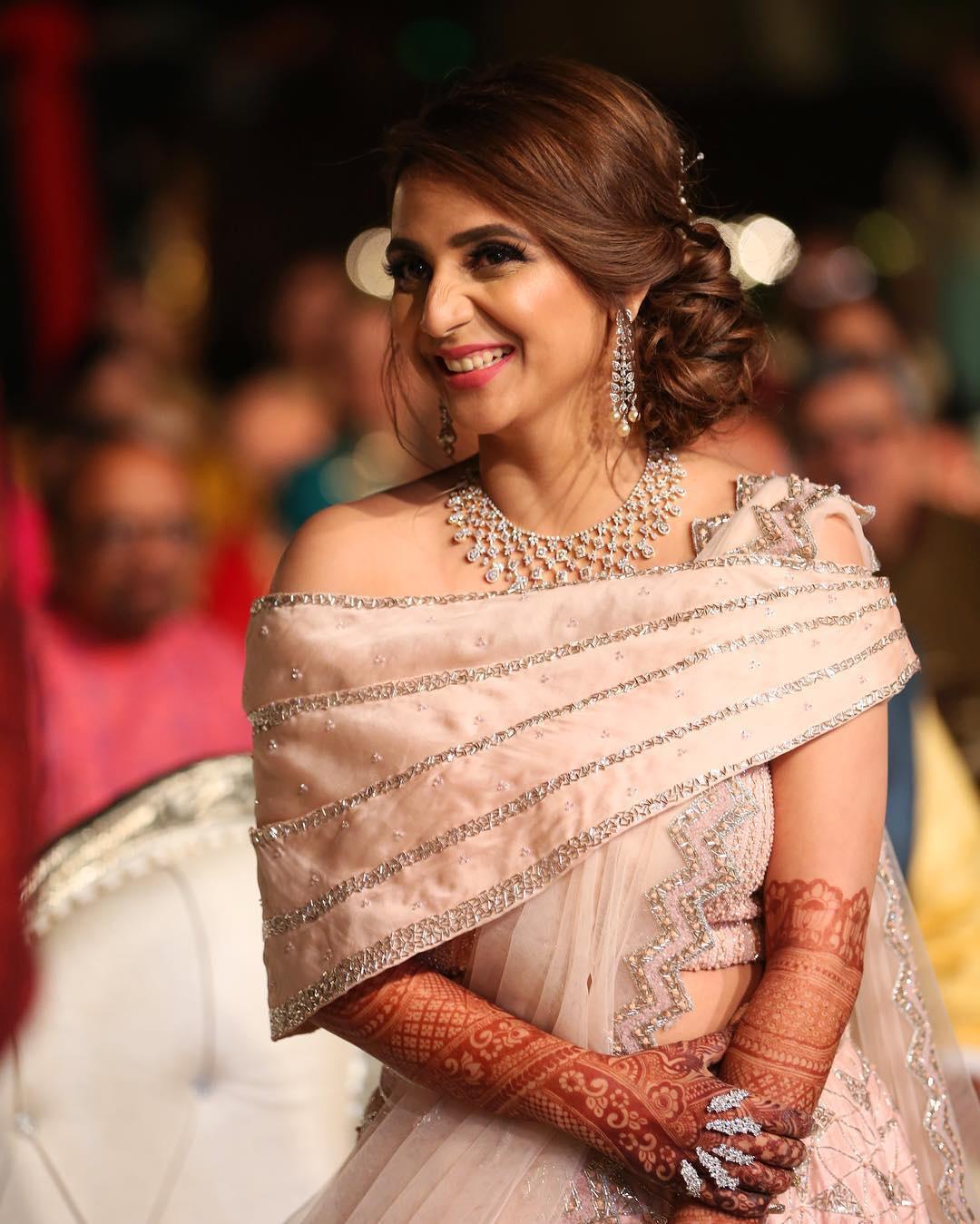 With a slight dip in the front, this one of those neat but messy kinds of side bun hairstyles. Confused? Well, it's very simple. The hairstyle looks neat but there's a messy element achieved by leaving out a few strands and giving that dip. What works well is her light chocolate brown hair because they really do bring out the up-do. This goes really well with the uniform coloured outfit, infiltrated by lovely shapes and cuts.
3. The Leaf Detail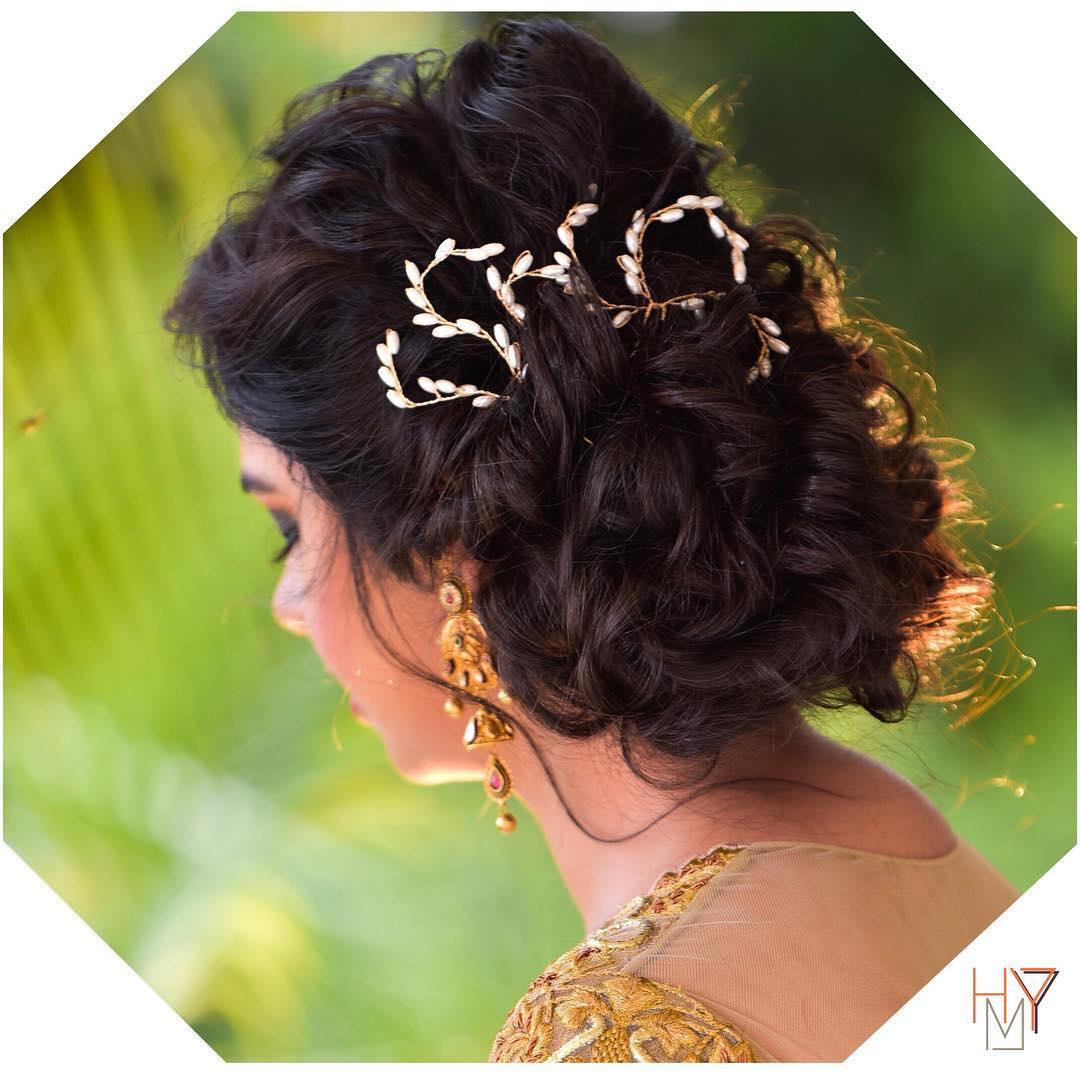 This extra messy hairstyle is perfect for the engagement day. The whole hairstyle has been left loose and the messily woven hair accessory goes perfectly with that. You could pair this up-do with a heavy necklace and it would look really graceful. This hair-do can also match with an Indo-western outfit and you can go ahead and accentuate the look with hair accessories.
4. The Wavy Front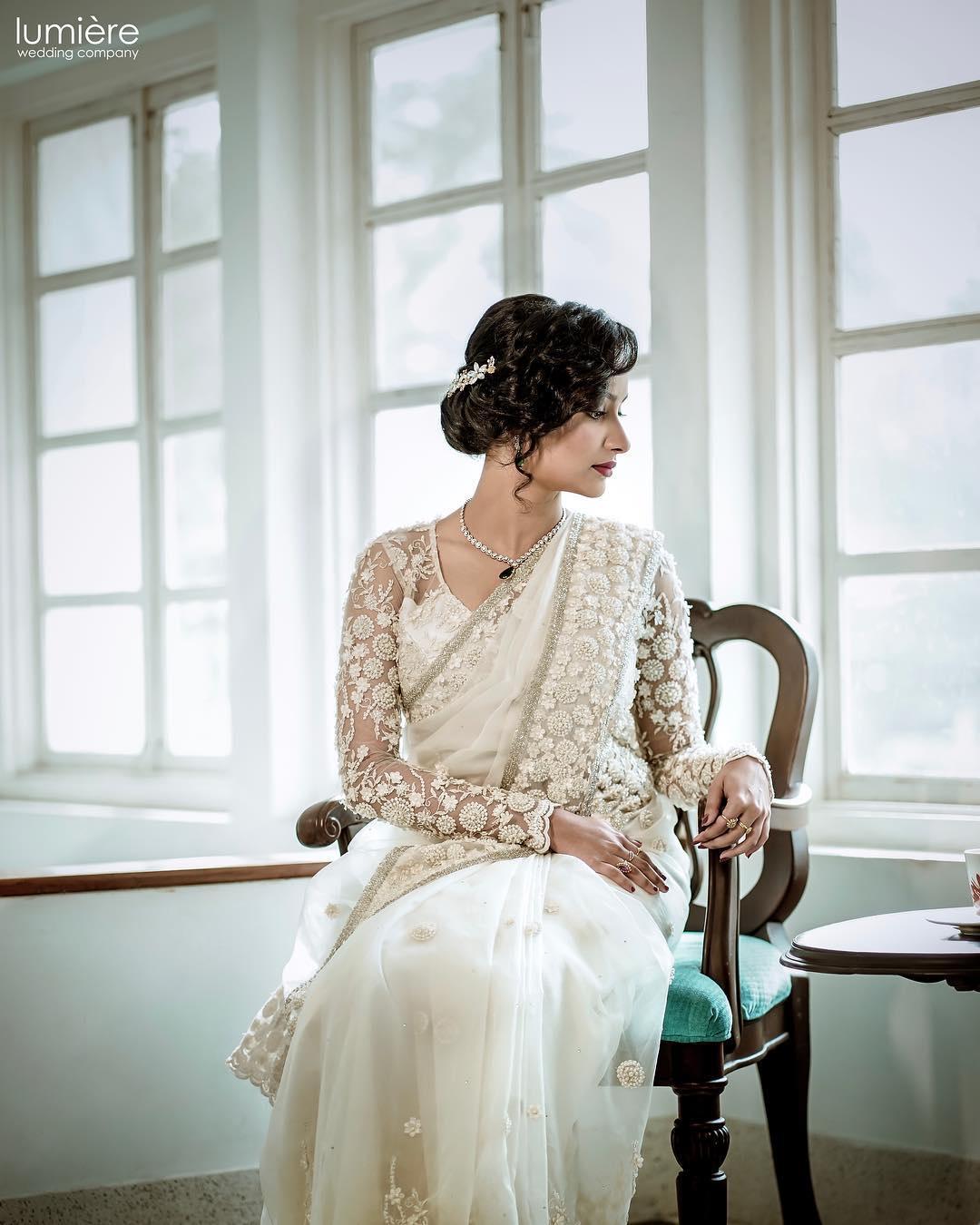 This is one those lovely 90's side bun hairstyles. We love the extensive waves falling on the front with just one strand left loose. The saree and the hairstyle are both really elegant and thus do a lovely job of complementing each other. This is something you could also pair up with a body-fitting gown for the cocktail. You would surely look like royalty!
5. The Simple Side Bun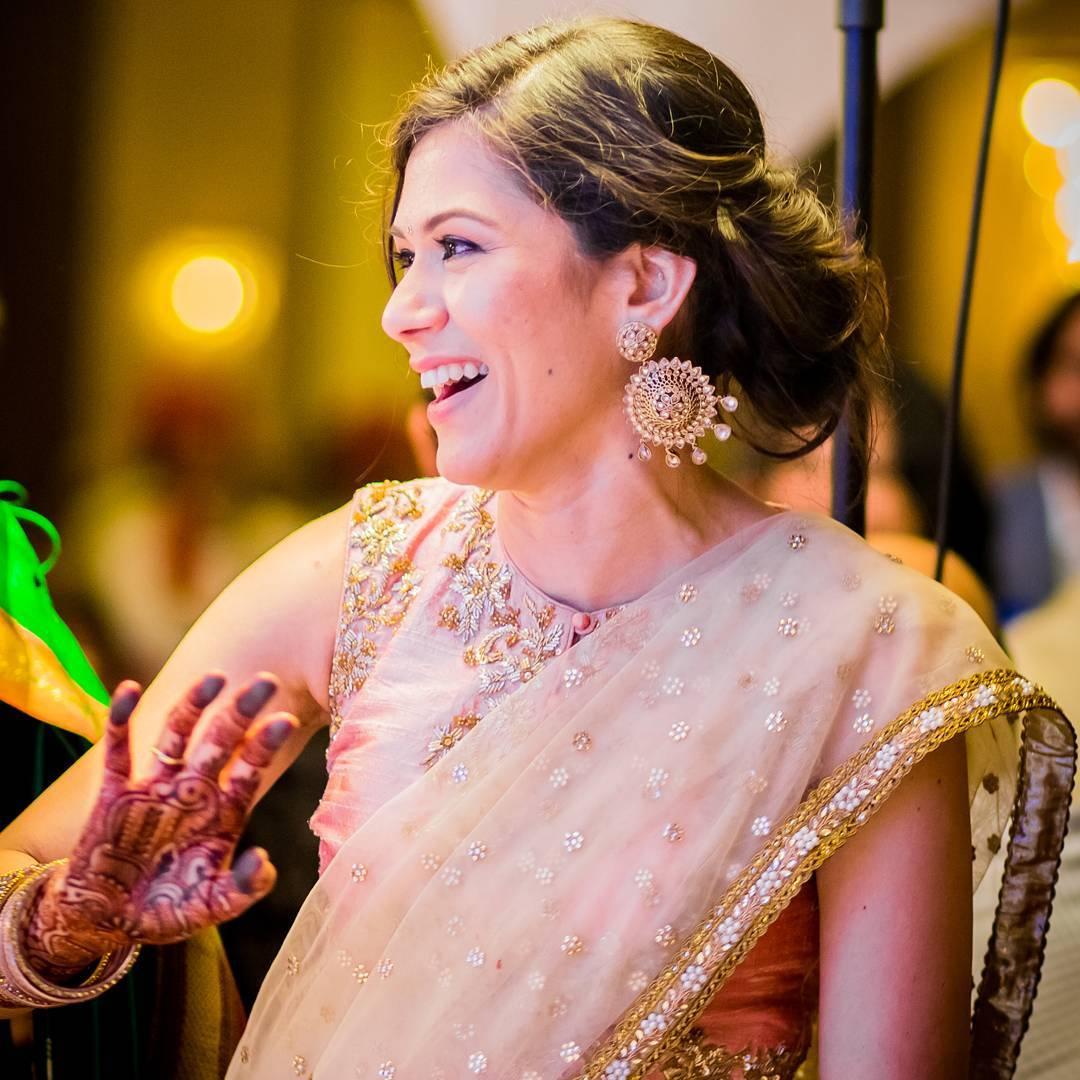 No better way to complete simple look than with simple side bun hairstyles. There a are no ringlets, no messy strands and hopefully no pin stuffing too. This looks like the bride just threw her hair up into a bun and yet it looks so perfectly neat. This is doing a lovely job with that closed neck blouse too. You could also pair this up with a plain lehenga and it would look amazing.
6. The Mop Bun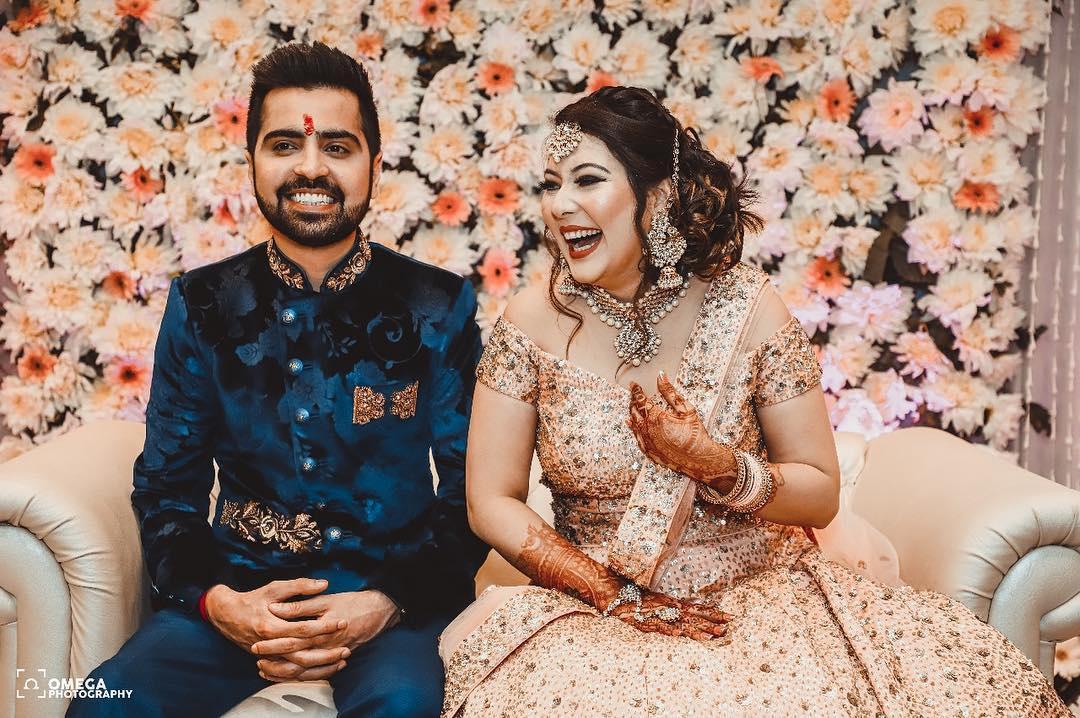 This is one of those side bun hairstyles that looks like it has been thrown up into a mop. However, it's rather intricate and much neater than it looks. This hairstyle looks so amazing especially because of the golden highlights in her hair. You can easily see the different bit of her hair. The heavy up-do with the heavy outfit and jewellery is undeniably gorgeous. You could try this with a really light outfit too!
7. The Wavy Kind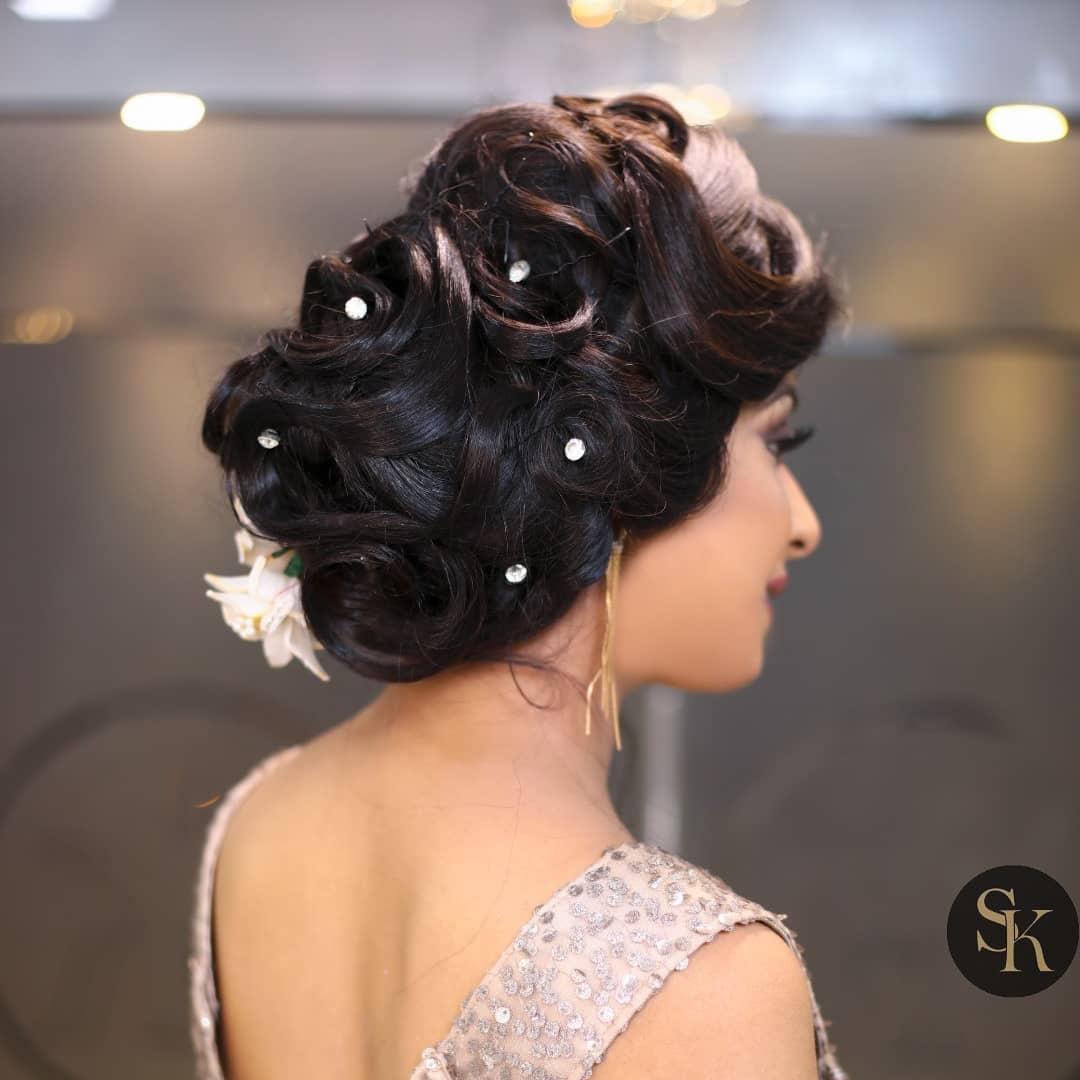 It looks as if random little waves have been made out of her hair. The fact that the hairstyle is amply visible despite her hair being a deep black colour is amazing too. This is probably because of the white hair-pins that move the eyes across the hair-do. The little flower addition is exactly what it needed. You could pair this up with a heavy work flared gown and you would look like a dream.
8. The Princess Kind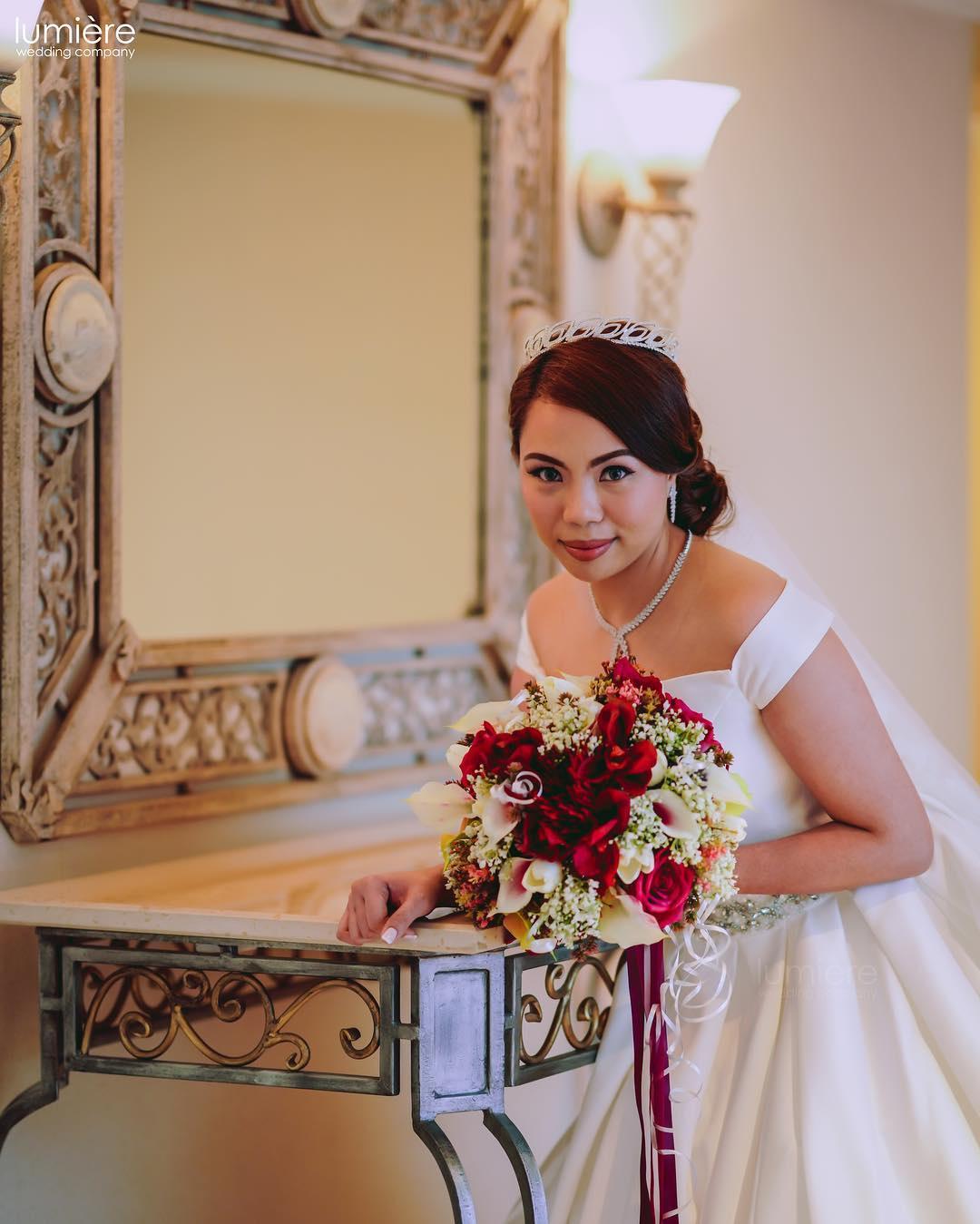 The bride surely looks like a princess. These simple side bun hairstyles are perfect for the Christian bride. Complete with a lovely white gown, they are well suited for the Christian wedding day. The off-shoulder and plain gown along with a simple neckpiece are a perfect match with the neat and simple hair-do. The addition of the little crown is super cute too.
We hope this made the task of deciding different hairstyles for different events a tad bit easier. You really don't have to worry when it comes to side bun hairstyles because they work with everything. Be it the messy kind or the neat kind. You just need to find yourself the perfect hairstylist and MUA who can deliver what you want. Go on, getting prepping, time is coming close and you need to decide a lovely hair-do and accessories to amp up your look.
Which one's your favourite? Tell us in the comments!