Super-stylish Bun Hairstyles for Short Hair & How to Get Em Right
Short hair, don't care? Well, here are some super stylish bun hairstyles for short hair that you'll be amazed to have discovered.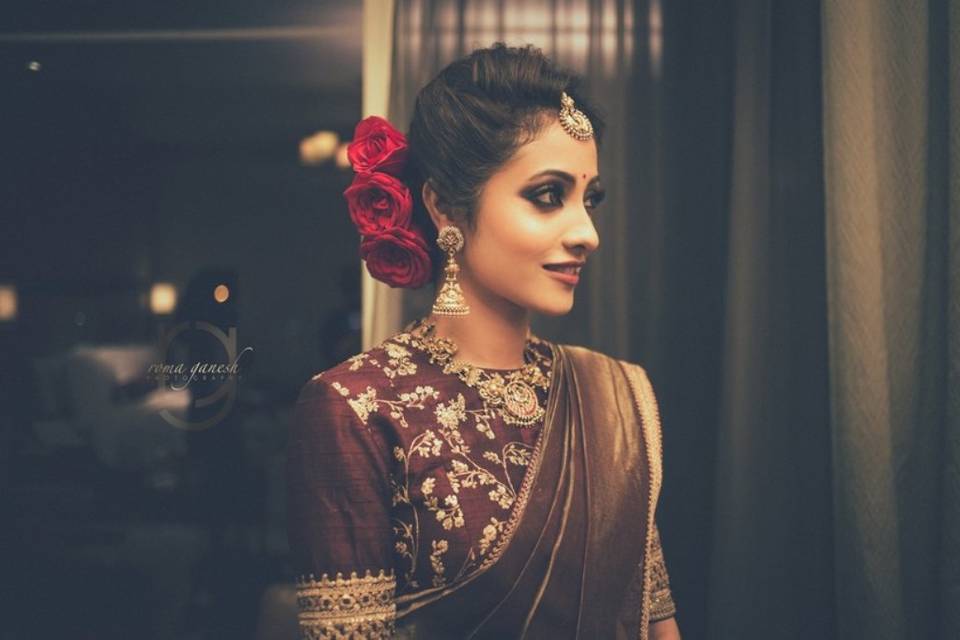 Whether it is the wedding season or not, hairstyles are something that adds the extra oomph to any look. For our ladies with the short hair that often do not bother about it, there is so much that you can do with so little hair that you'd be surprised. Our all-time favourite are the bun hairstyles. There is a charm and elegance about them that adds to the entire demeanour of the one carrying it.
However, bun hairstyles for short hair are even more striking and make you look stunning. For our friends with short hair wondering how making them stay is a big deal, don't worry we have you covered as always. Along with a list of super-stylish bun hairstyles for short hair, we've also put together some interesting tips that'll make sure they stay.
So this wedding season is all about flaunting stunning hairstyles and carrying them off with style without having to be conscious about it.
Are you ready to rock these bun hairstyles for short hair? Well, we bet you will be once you know how fuss-free and easy it is to make it stay the entire night.
1. The Messy Hair Bun with Curls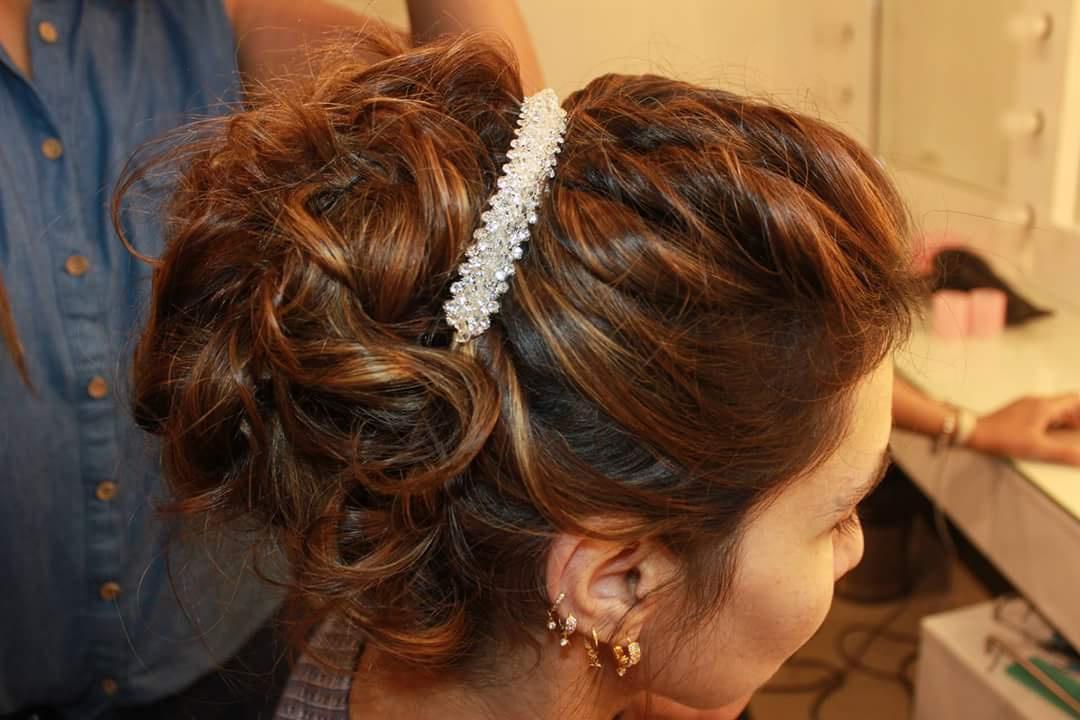 Those of you that have naturally curly hair or like to go for hairstyles with curls, this is one of the bun hairstyles for short hair that you'd love. The thing about messy buns is that they add so much of volume to your hair that it makes your face automatically look prettier.
So for all those of you looking to add that kind of drama to your look and go for something unusual rather than settling for the usual, this is what you should choose. Adding curls to this hairstyle makes sure that your bun from behind looks voluminous despite whatever the length of your hair is.
Pro Tip: For those of you that feel bobby pins aren't enough to secure your short hair in this messy bun, go for a hairband on your hand that serves the dual purpose of accessorising your hairstyle while also securing your messy bun hairstyles for short hair.
2. Braided Version of a Low Bun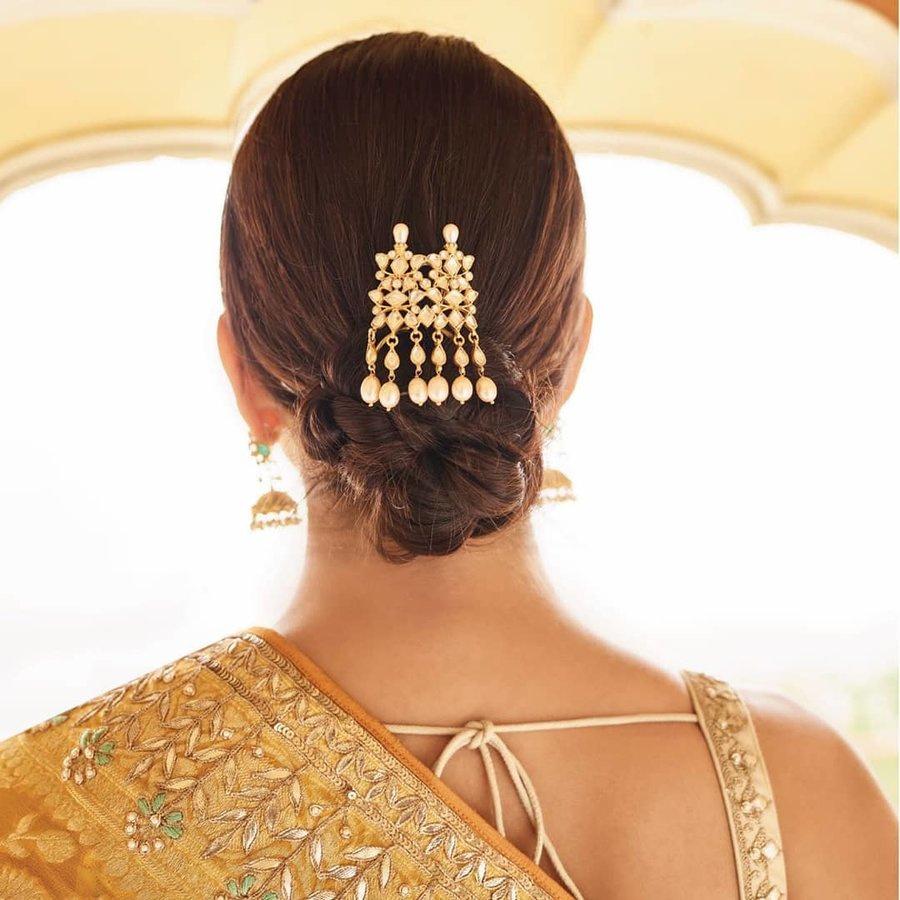 Low buns are fairly popular amongst people that have short hair. But they usually feel that they cannot do much to jazz their low buns up a little. Well, we disagree because if you have hair that can be put into a braid then your low bun can also be as fancy as others. All you have to do for it is braid hair and then twist it into a low bun.
For those wanting to make their bun hairstyles for short hair fancy, can add jewelled pins to this braided version of a low bun and make it look just perfect for an Indian wedding function with your gorgeous lehengas and sarees.
Pro Tip: If you doubt whether your braided hair will become loose in the low bun or not let you stay free then you should secure them with double ties. Put one at the start of your braid and at the end to make sure that the braid doesn't get loosened and keeps you fuss-free all night long.
3. The Donut Bun in Short Hair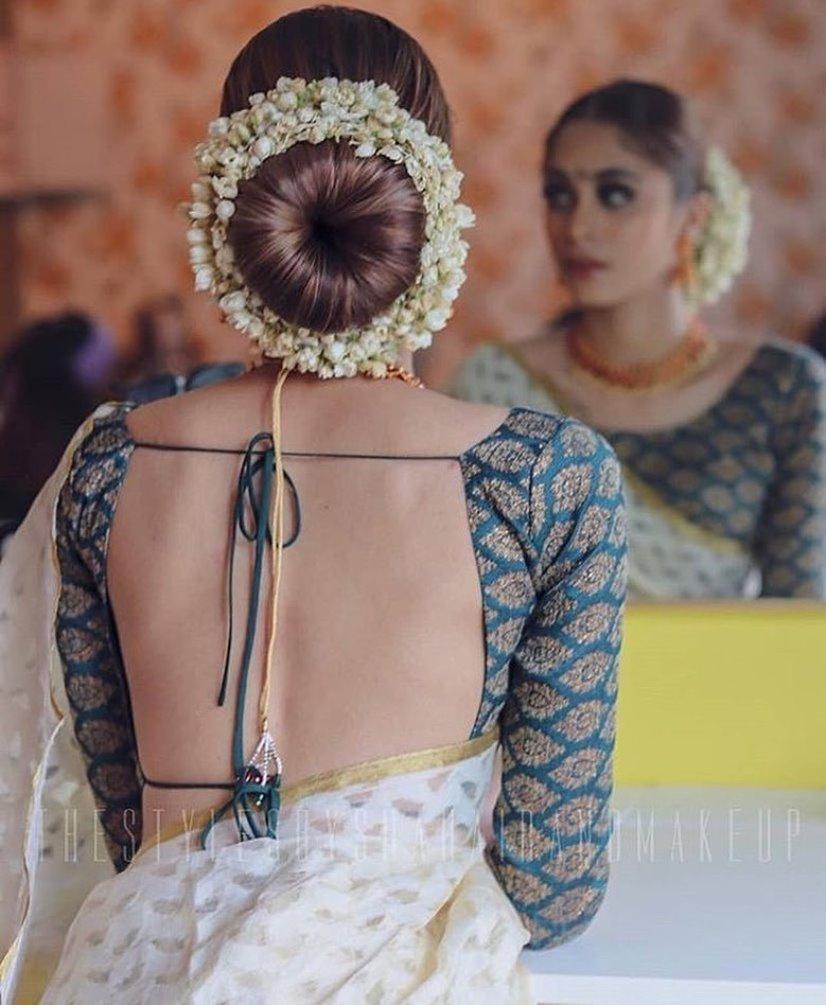 Image Courtesy: The styles by Sha
Doughnut buns are the most common type of bun hairstyles for short hair because it does not require you to style your hair apart from just putting them in a hair tie. This easy hairstyle never fails to make your hair look extravagant. It is one that you can carry as high or low as you want to depend on your outfit and the look you wish to go for with it.
For those of you that feel a doughnut bun on their short hair do not make for a clean and tidy looking hairstyle, you can always add flowers to decorate it and hide the flaws. Flower accessories on bun hairstyles for short hair do not just look beautiful but also add an Indian touch that looks beautiful with ethnic attires at weddings.
Pro Tip: To prevent your doughnut bun from loosening, tie them into two pigtails instead of one and then use a doughnut bun hair accessory to secure the bun and make sure that nothing falls out of place. The secret tip of two pigtails makes sure that the hair around the bun stays intact and keeps the bun steady too.
4. The Dramatic Side Bun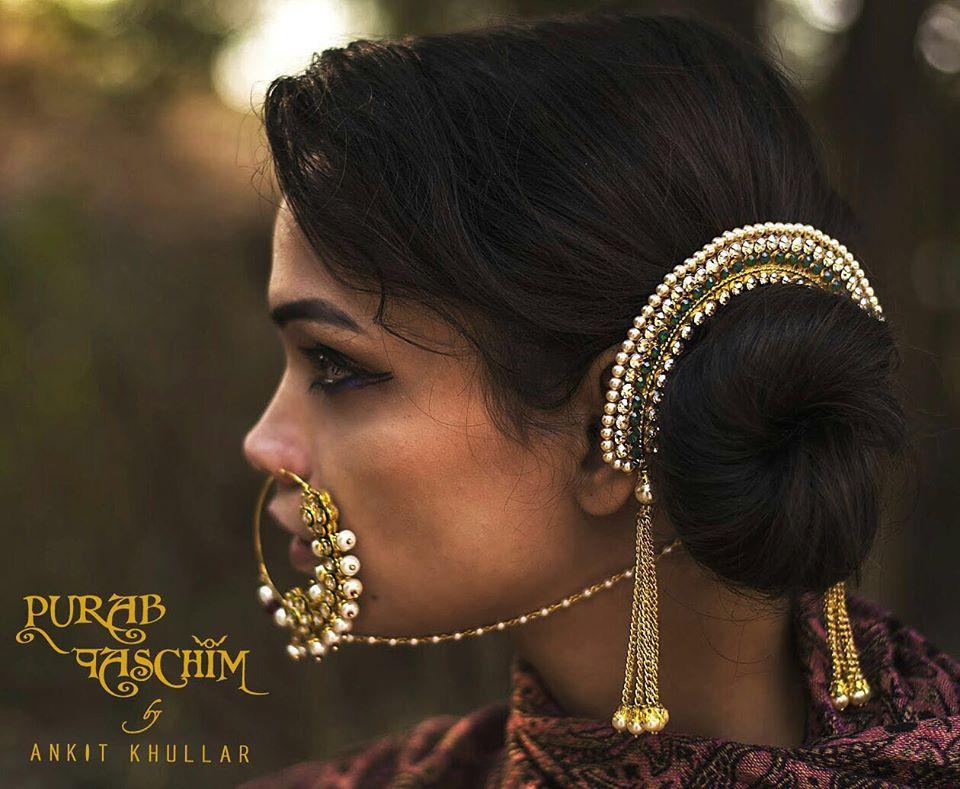 All the ladies with short hair, we know this is one of your go-to hairstyles and rightly so. This is one of the most convenient bun hairstyles for short hair and is also one that looks unique and eye-catching. While going for a side bun make sure you style the front of your hair in a way that they can stay for long.
For example, braid them if they're long enough to not get messy in some time or else just keep them simple with your hair's natural parting. Side buns also keep your hair looking neat and bring all the attention to your face, making it look more defined and attractive.
Pro Tip: Side buns may lead you to face the problem of flyaways. So for those that have that problem must braid or twist one section of their hair into the bun to prevent the flyaways.
5. Criss-Cross Hair Messy Bun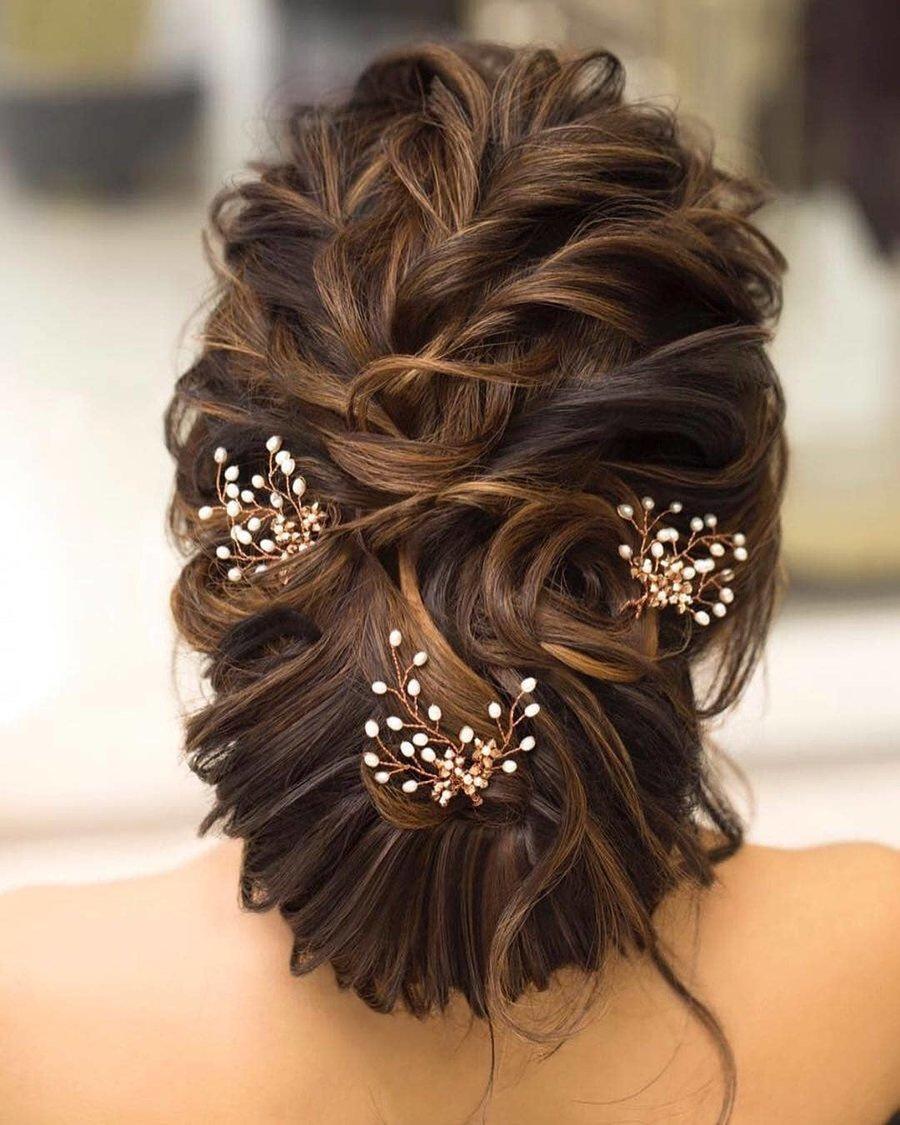 Image Courtesy: Sophia Afreen
This one is especially for the short hair women that feel they cannot do much with their hair because they actually can. This criss-cross pattern makes for the best messy bun hairstyles for short hair as they look like they have been worked very hard upon but are actually really simple to make.
Try these with your indo-western dresses and add some delicate hair accessories between the messy criss-cross waves to complete the look. Just make sure that you secure them with bobby pins only where required like too many bobby pins can mess with the look of a messy bun for those with short hair especially.
Pro Tip: For those trying to ace this messy bun look but have very thin hair must first use a volumising spray or serum on their hair to make it fluffy but doesn't use too much product as it can lead to your hair becoming hard or greasy. Once you've volumised your hair then criss-cross them into the perfect messy bun look.
This wedding season don't think your short hair to be a limitation because there is a lot that you can do with it. Our list of bun hairstyles for short hair comes with handy tips that will make your buns stay secured and give you the look that you want.
For those that wish to go for a trendier look and style their bun hairstyles for short hair like a pro, keep the volumising serum, heat protectant spray, blow drier, teasing comb, hairbrush, hair ties, bobby pins and a strong-hold hairspray ready.
But remember to choose a hairstyle that you are comfortable moving around in as that is key to carrying any look, especially at weddings. So dance around flaunting your bun hairstyles and have a good time this wedding season!
What do you think about these super stylish bun hairstyles for short hair?