The Ultimate Brazilian Wax Guide for Soon-to-be Brides to Swear by
Cannot conjurer up the strength to go for Brazilian wax before your big day? Well, here's the ultimate Brazilian wax guide that'll help you buckle up the courage and do it.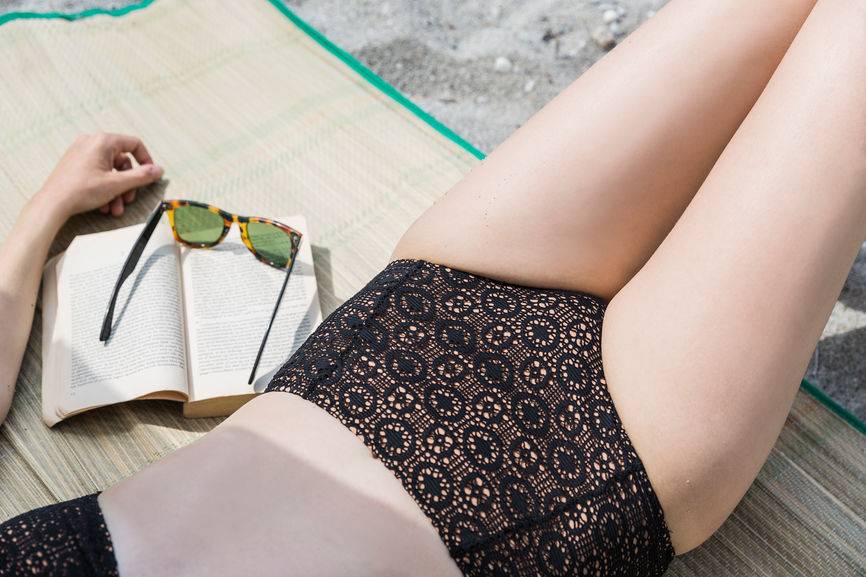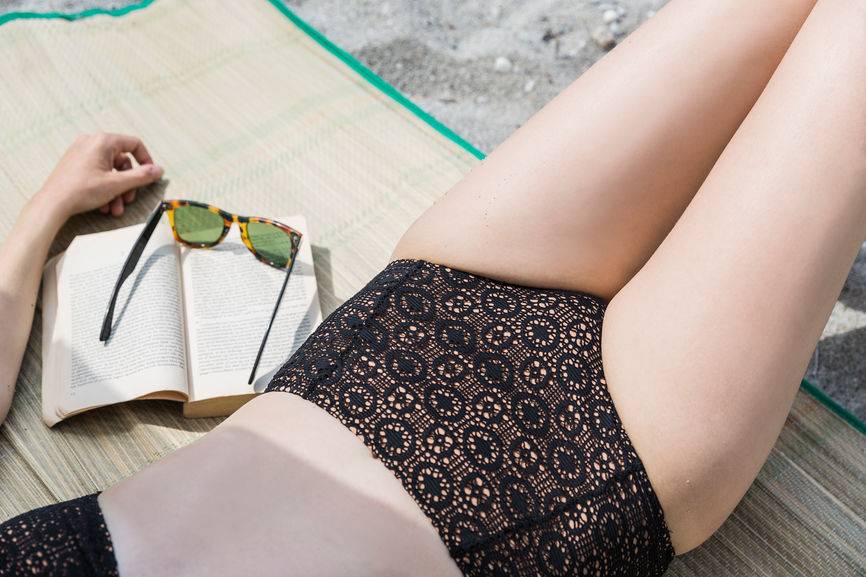 Image Courtesy: Allure
If your big day is approaching and you have started to make a checklist of all that you need to get done before it, we know what must make it to the top of that beauty to-do list. While Brazilian wax is one of the biggest beauty trends that came in at the start of the 21st century, there are still many of you who aren't completely aware of how it's done, the do's and don'ts, and also its types. But what you need to hear before anything else is how it's a much better option than using a razor or any other not-so-hygienic method of hair removal for your vaginal area. Here's a Brazilian wax guide for brides that answers all your questions and solves all your doubts too.
What is a Brazilian wax, exactly?
Heard of bikini wax? It removes all the hair visible when you wear a bikini. Well, a Brazilian wax is one that removes all the hair from your bikini area (top, sides, and front) that's visible when you remove the bikini. It covers all the hard-to-reach areas in the back as well. While everything goes with a Brazilian wax, you can always choose to leave a strip of hair, or a heart, triangle, diamond or any other shaped patterned patch of your choice on the top to spice things up in bed with your partner.
Is it painful?
Well, it sure hurts when the hair is pulled out of the follicles for the first time but it does eventually trains your hair to grow at the same time so that it hurts a little less after the first few times.
Why get a Brazilian wax done?
Brazilian wax in comparison to razor or any other temporary hair removal methods is more long term and lasts for about three to six weeks. So if you're planning on getting it done, schedule it 2-3 days before the wedding day and you'll be sorted for until your honeymoon or even later.
What is the difference between Brazilian hot wax and strip wax?
While you have the option to choose between the two types of Brazilian wax, the basic difference is that the soft wax needs a strip to pull the hair, off which is usually said to be a little more painful than hot wax. Hot Brazilian wax, on the other hand, hardens and shrink wraps around your hair quickly that can then be pulled off along with your unwanted hair. The hot wax reduces contact and pulling of the skin and is, therefore, more preferable than soft wax.
Why should you choose Brazilian wax over permanent laser treatment?
Honestly, there is no reason to not choose a painless permanent laser hair removal over the temporary Brazilian wax except that there is a world of a difference in how much they cost. While the cost for a Brazilian wax at a sophisticated and professional salon can be anything between ₹699- ₹1599, it is less than even 1/3rd of what a single seating of the laser treatment would cost you. So if you're already worked up with the expenses going up, you know what to choose between Brazilian wax versus laser hair removal to cut down costs.
What are some tips for Brazilian wax that brides must know of before getting it done?
Assuming you already know that your lower body will be fully exposed, your personal hygiene plays an important role while preparing for a Brazilian wax. So carry a pair of extra panties and avoid wearing the used ones over freshly waxed skin. Apart from ensuring that you take a warm shower right before your appointment that opens your pores up, you can also exfoliate with a loofah to prevent ingrown hairs and avoid any lotions or oils after that. Also, you must keep a check on your period dates and avoid booking an appointment a few days prior or after your menstrual cycle to ensure less pain as your skin is more sensitive when you're menstruating.
What are some dos and don'ts for Brazilian wax aftercare?
Opt for loose clothing and breathable fabrics like cotton to avoid rubbing of raw spots.
Avoid the beach/pool as the topmost layer of dead skin is removed and sun exposure immediately might harm the skin.
Refrain from indulging in sexual activities for the next couple of days as the skin is swollen and bodily friction can cause irritation and discomfort.
Skip your sauna, hot yoga or intense workouts to keep the wax fresh for a few days and avoid bacteria formation that thrives in damp places.
Do not exfoliate for at least a week after to avoid skin damage, rashes or boils.
Be selective with skincare for the first few days and opt for fragrance-free products as you don't know what might react.
Now that we've given you all the necessary details and an ultimate guide for Brazilian wax before marriage, we are sure you're better prepared for it than ever. If you're still unable to conjure up the courage think of how it will turn up the heat by a notch in the bedroom and the decision will get easier. 😉
If you've gotten a Brazilian wax done before, share your Brazilian wax tips for first-timers in the comments below.