Know All About Nude Makeup & Tips to Ace That Natural Look
If you're planning to go for a Nude Makeup on your wedding events, then read all about wearing a makeup that looks natural. Here are a few makeup tips & info!
Although Indian weddings are all about vibrant colours, your makeup doesn't necessarily have to be! If you've always been a fan of subtle and natural makeup styles, this one should be intriguing for you. Opting for a nude makeup on your wedding events is a choice that you must make only after you learn a thing or two about this makeup art. What is a nude makeup, how to perfect the style and why is it a good idea...you must be intrigued to know the answers, right? Well, keep reading to find out then! Take a quick crash course on ways to master the art of makeup that says, "Au Naturel"!
What is Nude Makeup?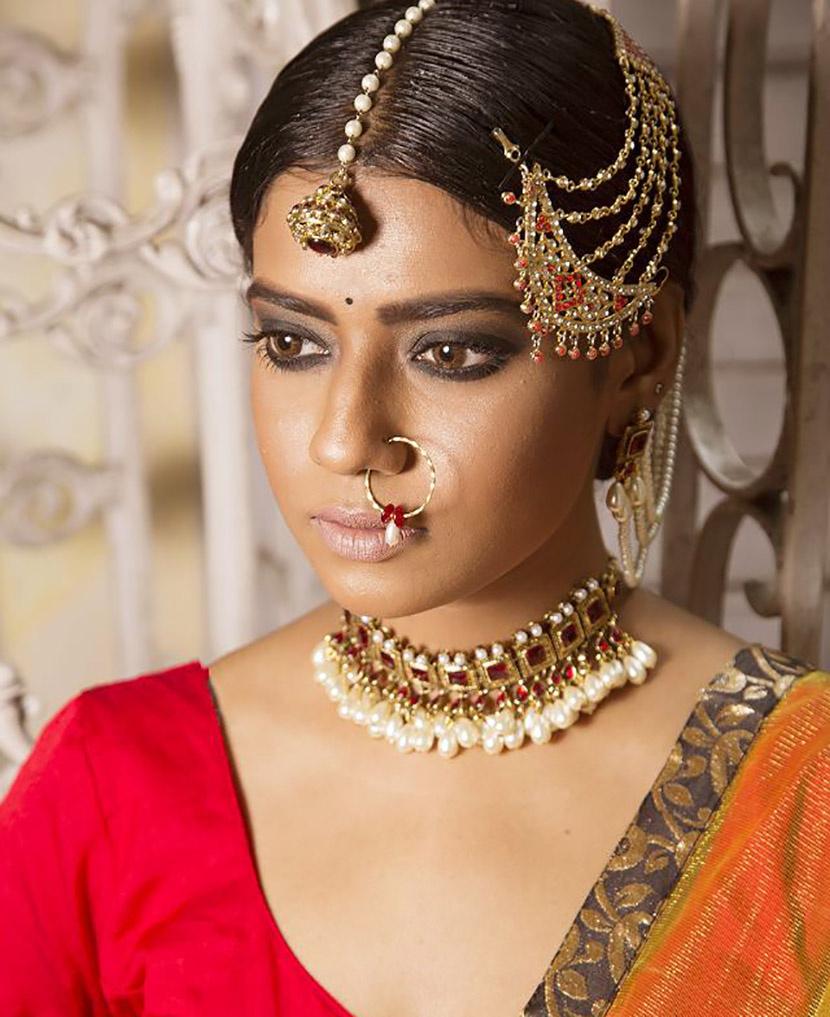 When we say nude makeup, it doesn't mean "no makeup". However, it does give the illusion of having no makeup on. The key element of doing your bridal makeup in nude shades is to accentuate your natural skin tone with very light contouring. The nude shade spectrum is very limited varying mostly between creams and browns depending on the skin tone. You cover every aspect including your face, eyes and lips with nude shades without overdoing or under-doing it. Getting a nude look is all about hiding the flaws while enhancing your natural skin and beauty.
Some names: Wakeup & Makeup by Richa (Delhi), Kirti Jotwani Makeup Studio and Unisex Salon (Lucknow), Abhishek Aamane (Mumbai), Tashya Studio (Chennai).
How to ace Nude Makeup?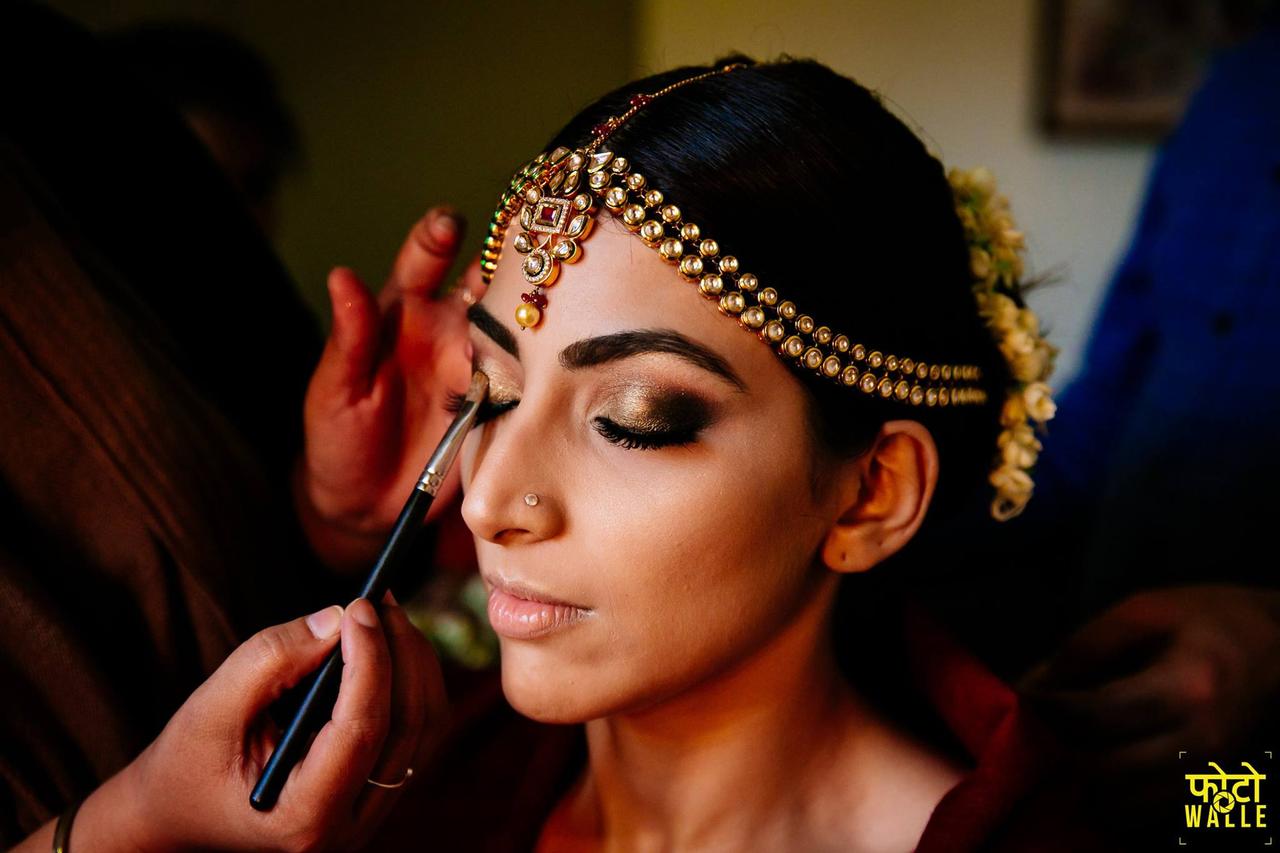 Getting your makeup right is one of the most crucial parts of achieving your whole wedding outlook. And to attain a perfect nude makeup look is another ball game altogether. From choosing the right shade to applying just the right amount at the right places, it needs some special skill. So here are a few pointers that you could follow:
Use a light moisturiser to cover your face and neck area. Well-hydrated skin always looks healthy and glowing.
Apply a primer in natural shade. You could rely on Lakme primer products for your face.
Know your skin tone and apply a nude shade of foundation and concealer that's the closest to your skin hue. If your skin is oily, use face powder, also matching with your skin tone.
For your eyes, use soft shimmery eye shadow, or you could also ditch the eye shadow.
Choose a natural Lakme lipstick shade and use a light shaded outline just to enhance the pout a bit.
Choose a blush shade that's close to your skin tone for a final touch.
Some names: Makeup Looks by Savi Singh (Delhi), Browse Album Bridal (Mumbai), Nehazz Bridal Makeup Studio (Ludhiana), Ananya Bengali Bridal Makeup Service (Kolkata).
Why Nude Makeup?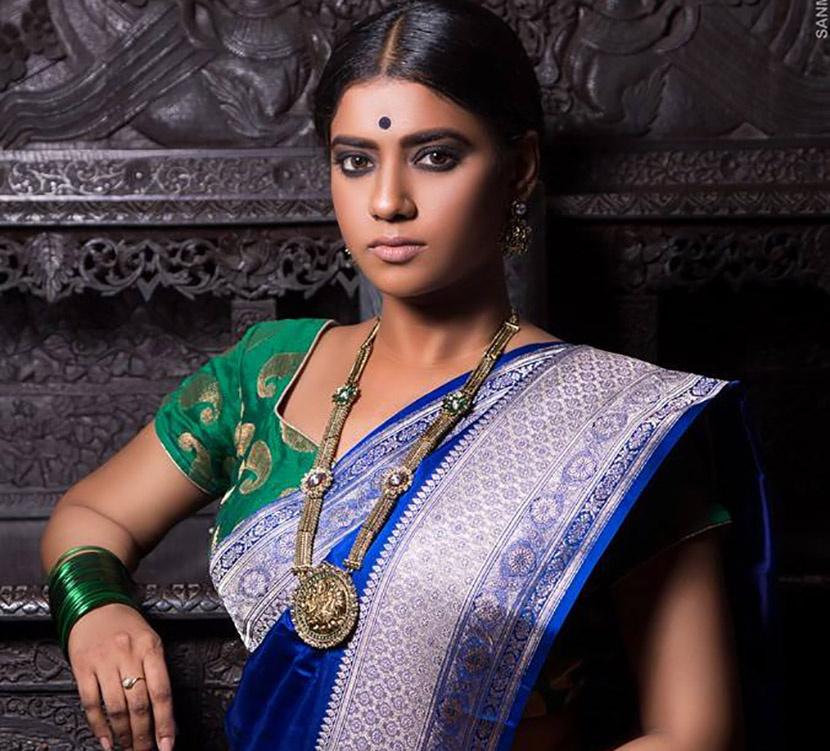 No matter how much blushes and pinks are in rage among brides, nude makeup is always in style. Whether it's a suave look for a Cocktail party or a girl-next-door look for your pre-wedding shoot, there are always the nude shades that come to the rescue. In spite of being a rather subtle form of makeup, it adds loads of attitude to your bridal look. That's the reason many brides go for a nude makeup look even on their wedding day. It helps you create a magical illusion with makeup tricks by amplifying your natural beauty.
Some names: Arshia Makeovers (Ludhiana), Makeup Artist Suparna Anand (Kolkata), Makeup by Aliya Baig (Hyderabad), Kareizma Makeup & Hair (Mumbai).
Nude Makeup for Mehndi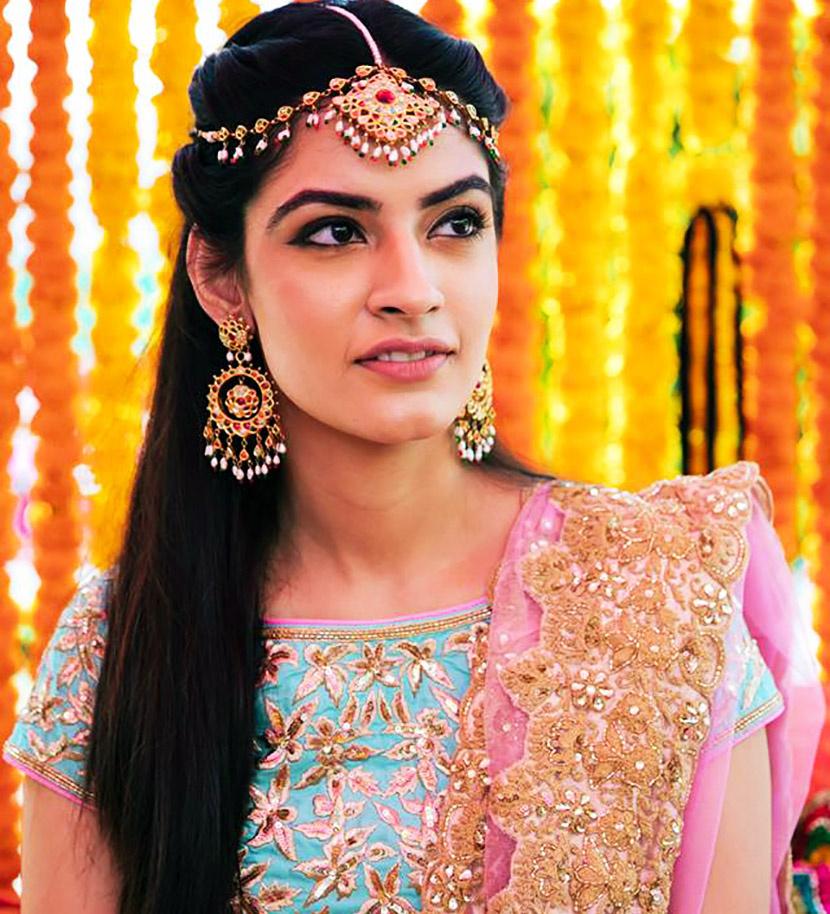 Mehndi is one of the ideal occasions when you can opt for nude makeup. Especially if it's a day event. Choose the shade of your makeup keeping your Mehndi outfit in mind. By doing so, your makeup would appear like a reflection of your dress!
Some names: Sandeep Bridal Studio (Amritsar), Makeup by Minee (Mumbai), Makeup Artist Namrata Vinayak (Delhi).
Nude Makeup for Cocktail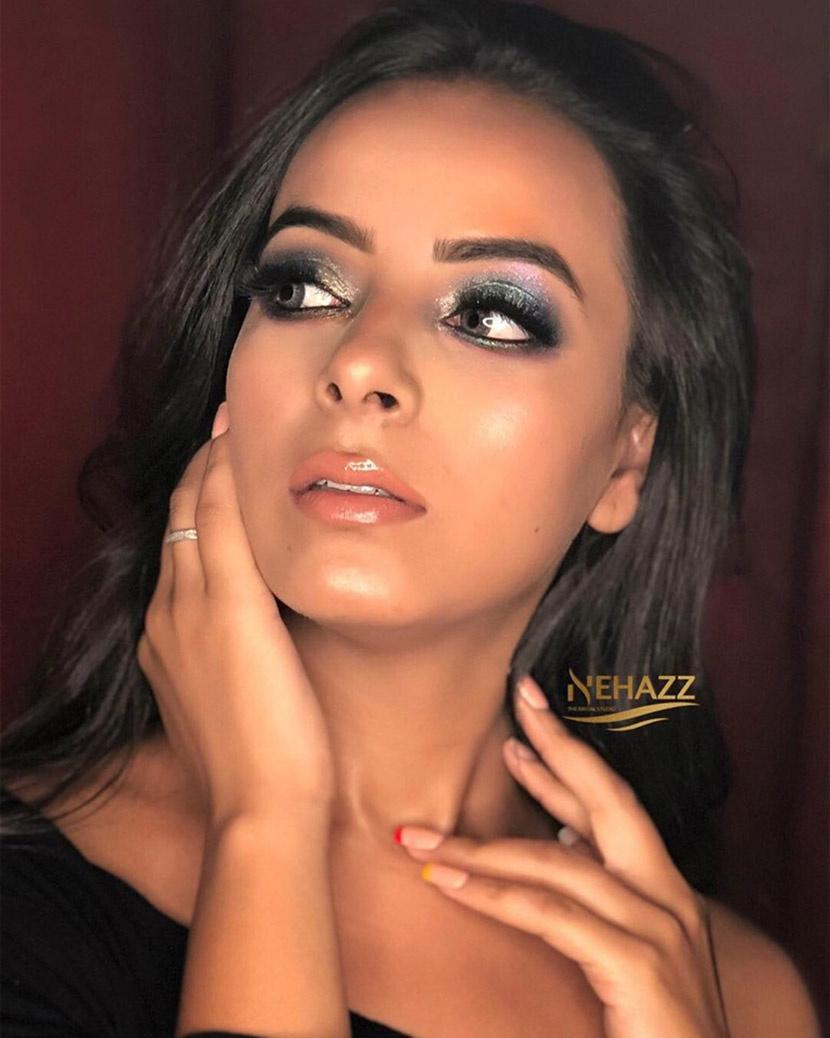 Dial-up the elegance by donning a nude makeup on your Cocktail party to go with a chic black dress! If you want, you can go for darker eye shadow to add a little drama. A nude lip gloss and with the perfect accessories, you're good to slay the evening with your panache!
Some names: Parul Chitalia Makeup Artist (Mumbai), Dhaani Makeovers (Gurgaon), Shenali Makeup Artist (Ludhiana).
Nude Makeup for Wedding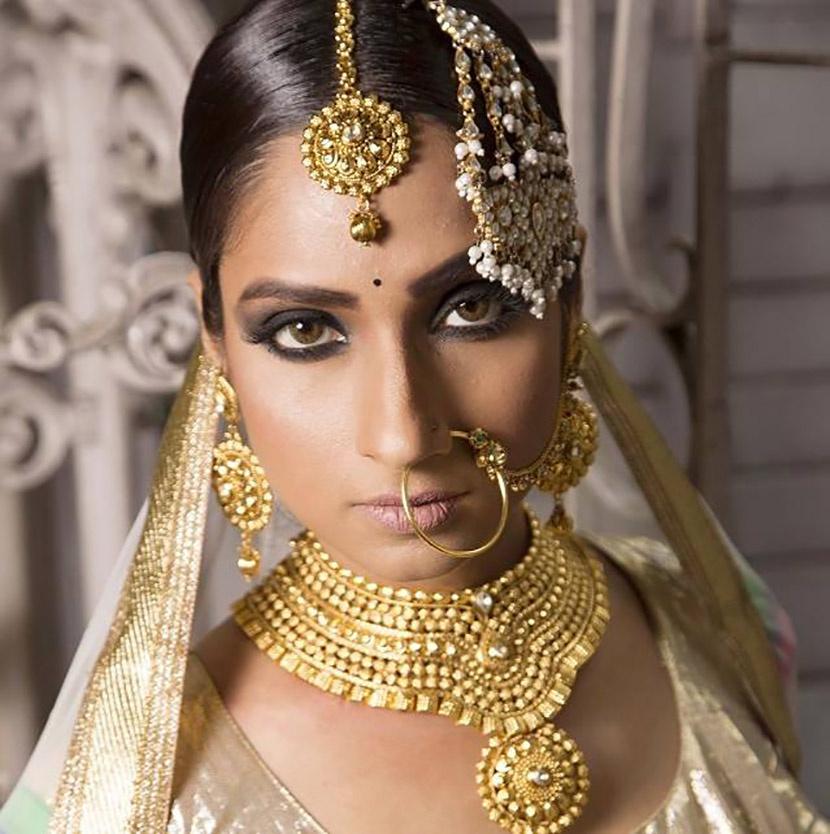 Make a statement with your bold and beautiful nude makeup on the wedding day. Make sure the shade of your makeup goes with your bridal dress too. Highlight the contours with subtlety and make smoky dramatic eyes. Go for a large Passa jewellery to complete your drop-dead gorgeous look!
Some names: Makeup by Twinkle (Delhi), Asha Hariharan (Mumbai), Sneha's Winged Dreams (Kolkata), The Face Palette by Lakshmi Menon (Kochi).
Now that you've got some quick insight on nude makeup style, try it out on your pre-wedding ceremonies. This is particularly the kind of makeup that is hugely loved by brides all over the world who believe in making a statement without saying much! But before you go for any kind of makeup, make sure you keep your skin healthy and hydrated. Eat well, drink lots of fluids, exercise, meditate and stay happy before your big day. Because more than looking pretty, it's important to feel healthy and beautiful from the inside.
Take a look at some smart tips on how to do makeup at home right before a party!