Cocktail Party Dress Ideas Fit For The Bride And Her Tribe
Confused about what cocktail party dress to wear? Come on, girls, let's have a look at a few chic outfit ideas for the evening!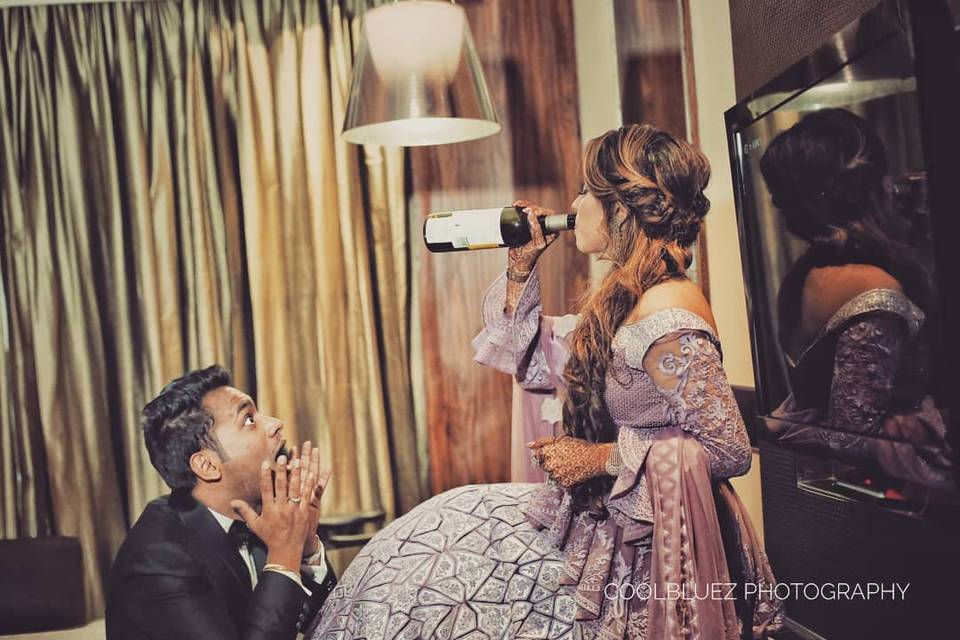 Every invitation card is stamped with an invite which calls for a cocktail party. The night stays incomplete without the perfect sartorial moments, be it for the bride or her bridesmaid. Furthermore, a destination cocktail will call for a dressier outfit. We understand if this is making you feel a bit confused. After all, choosing the right outfit that hits the bull's eye in terms of being trendy and also wedding-appropriate can be a challenge.
We're here to help you out with our options! It's time to turn heads with that perfect cocktail party dress.
1. Pink Chrome Applique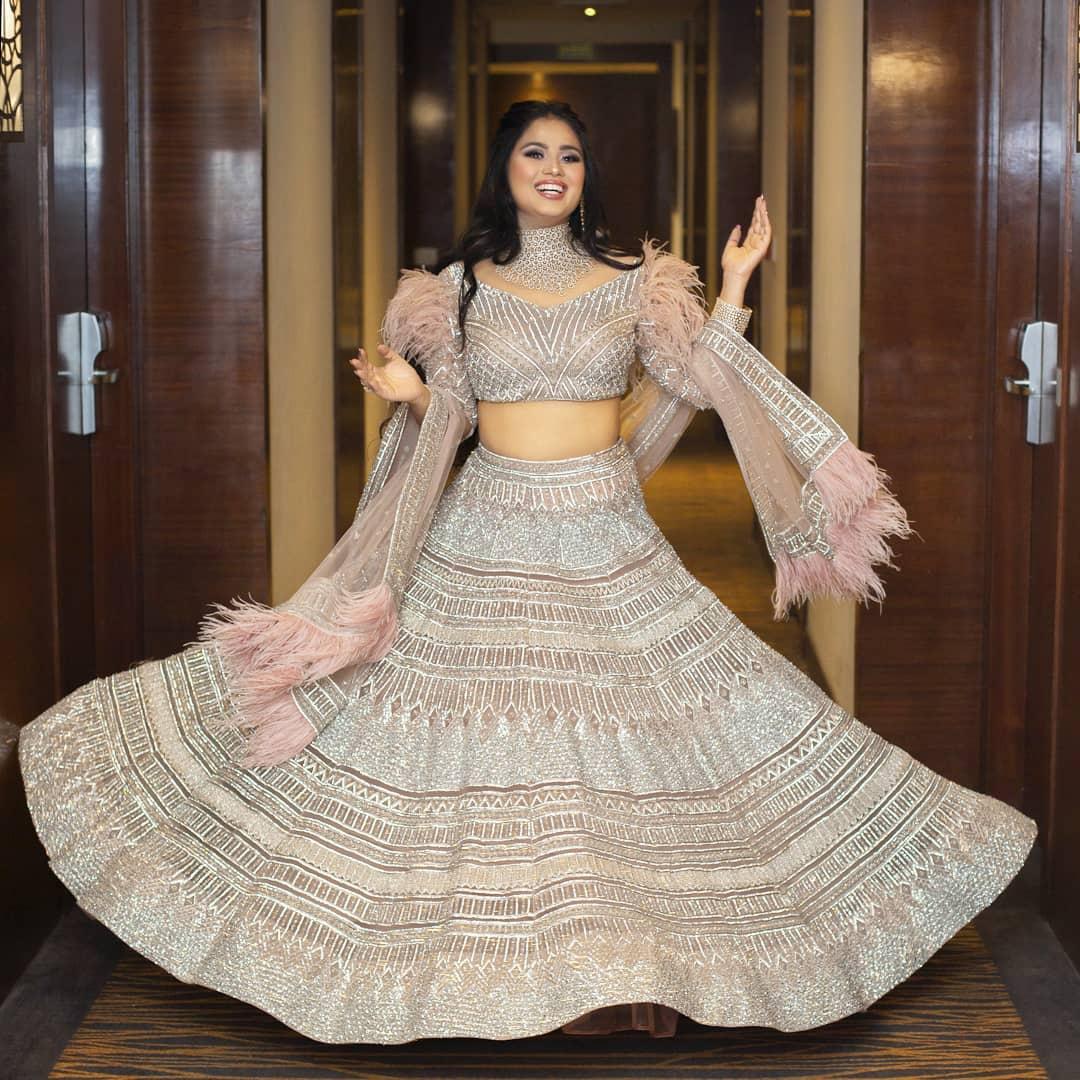 The most trending style is this chrome applique. This stunning bride wore this as her cocktail party dress and teamed it up with a diamond necklace. Absolutely love how she is carrying the modern dupatta and the tassels add an edge to the outfit. This truly will make you look like a fairy!
2. The Grand Gown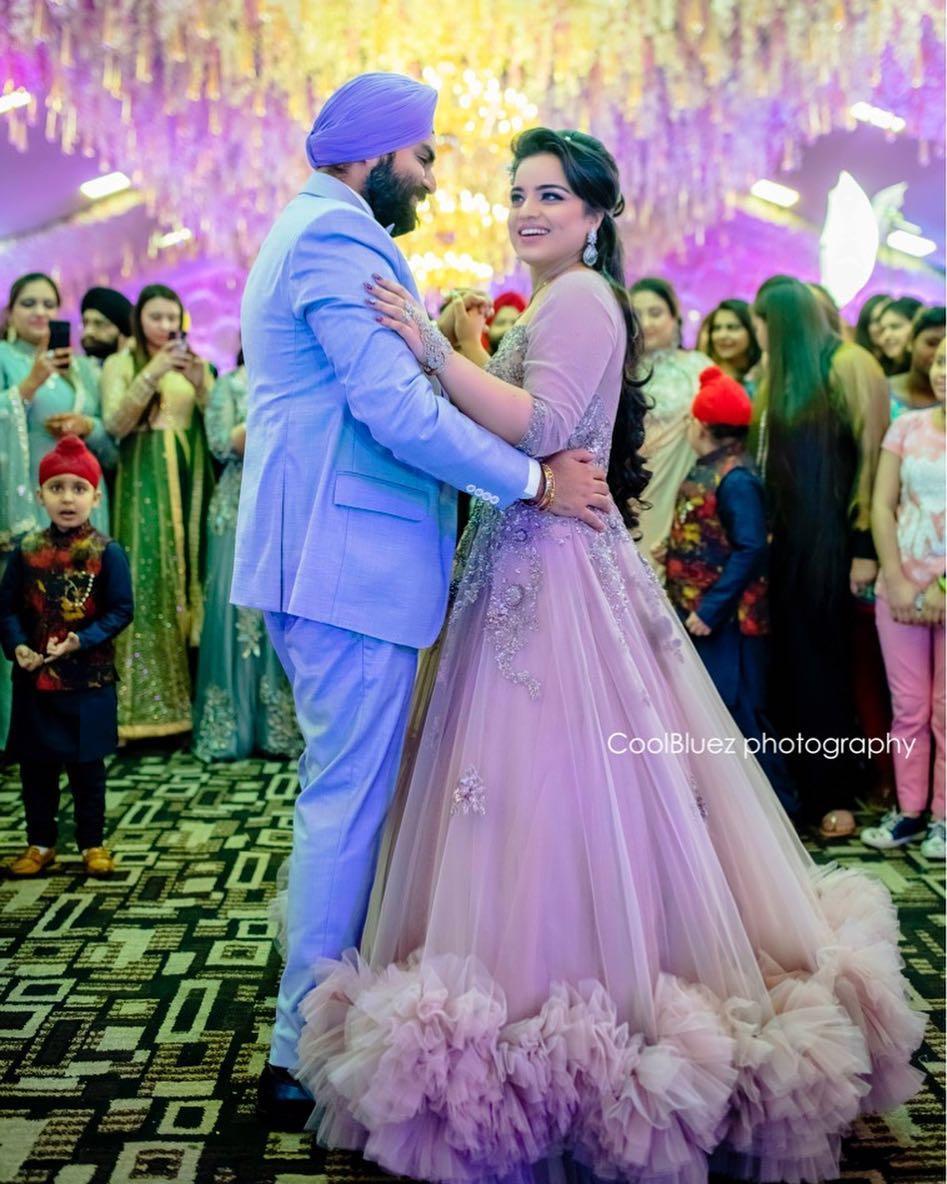 Net gowns can never go out of fashion. This fancy outfit has always kept up with intricate designs, unique colours and embellishments. In the picture above, the bride effortlessly pulls off this net gown as her cocktail party dress with a gorgeous bracelet.
The mesh-net frills on the edges of the gown make the outfit stand out.
Style tip: Softly curl your hair and add an exquisite hair decoration.
3. Contemporary Lehenga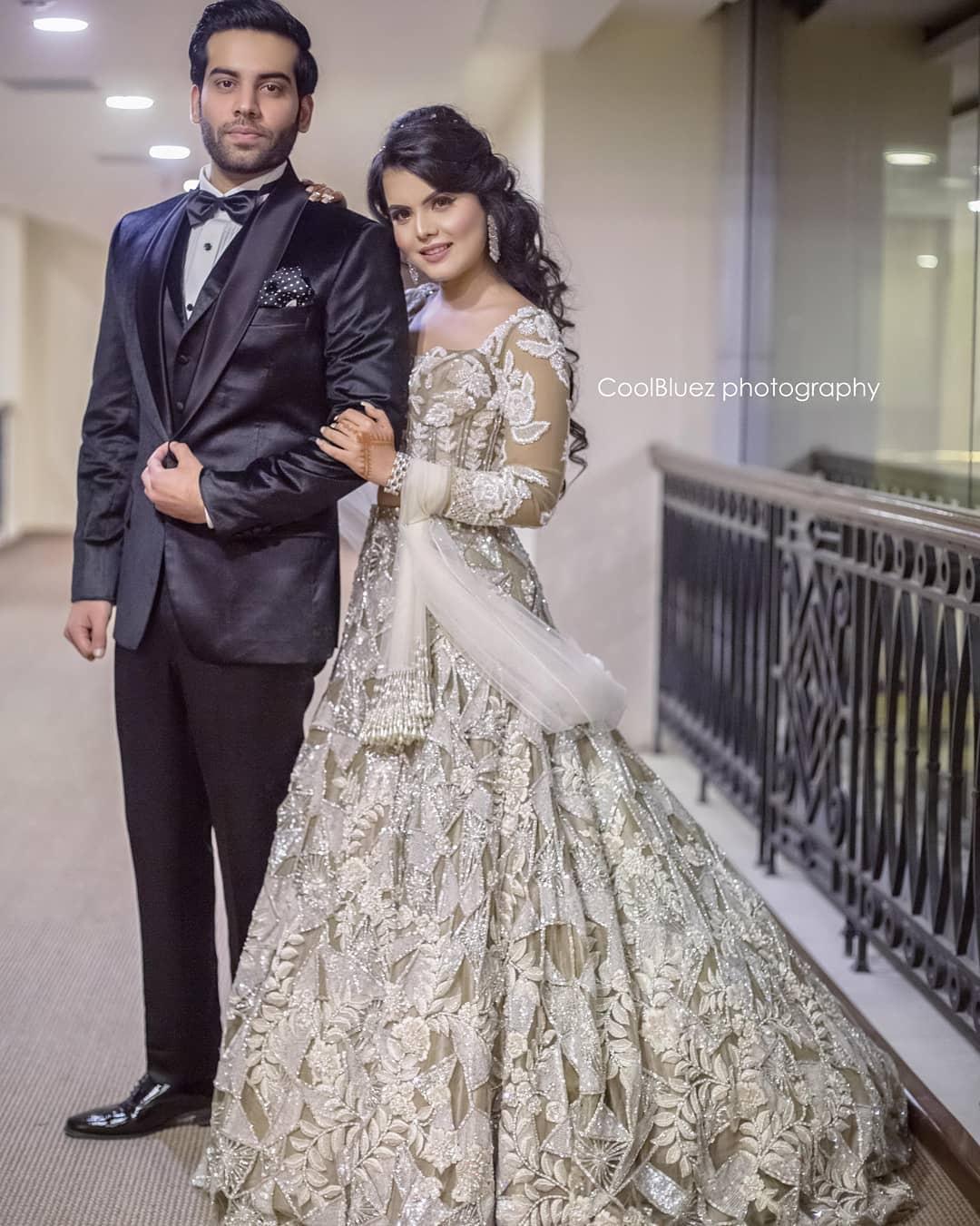 Did this white heavy lehenga make your heart skip a beat? For us, it's a hard yes. When it comes to a party or a cocktail party dress, we know this is the perfect option. No second thoughts – just go for an elegant lehenga with lots of can-can under it.
This can add a lot of volume to the dress. For make-up, do a smokey eye and curl that hair up. Checkout stores in Shahpur Jat and Lajpat Nagar Market for similar looks.
4. Gota patti Goals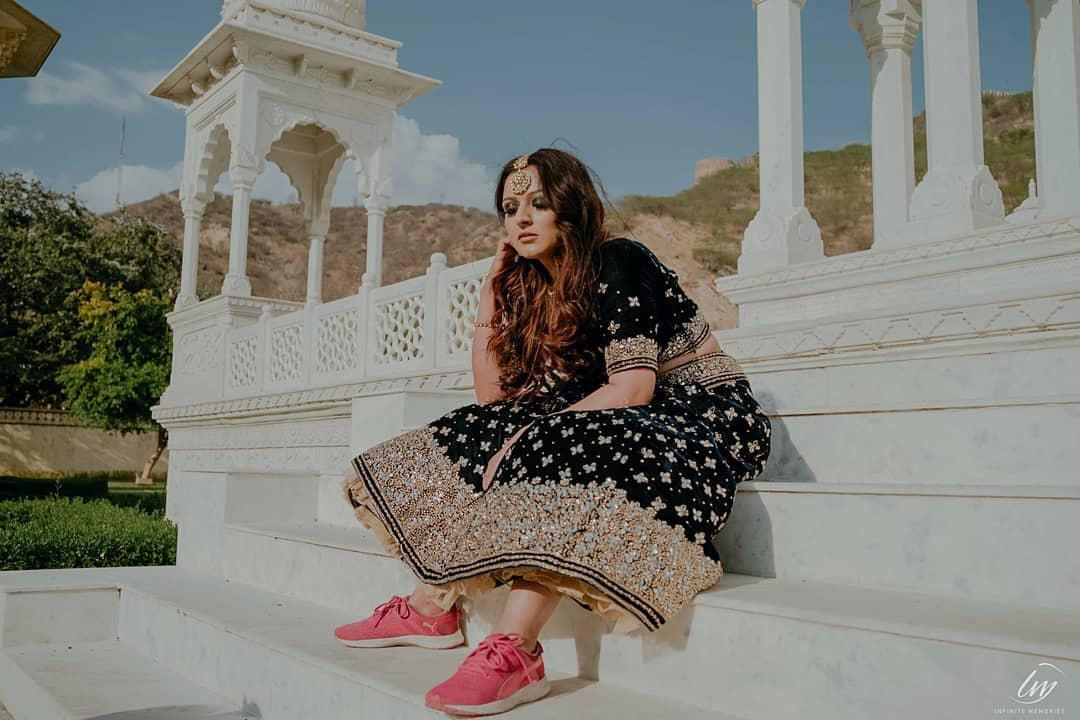 Unlike mirror and sequins work, Gota Patti outfits are super light in weight and easy to carry. Feel free to dance in that perfect cocktail party dress. If you're planning to wear something similar, carry a Potli bag to complete the look! You can even carry a contrasting dupatta for a funky look!
5. Mermaid Feels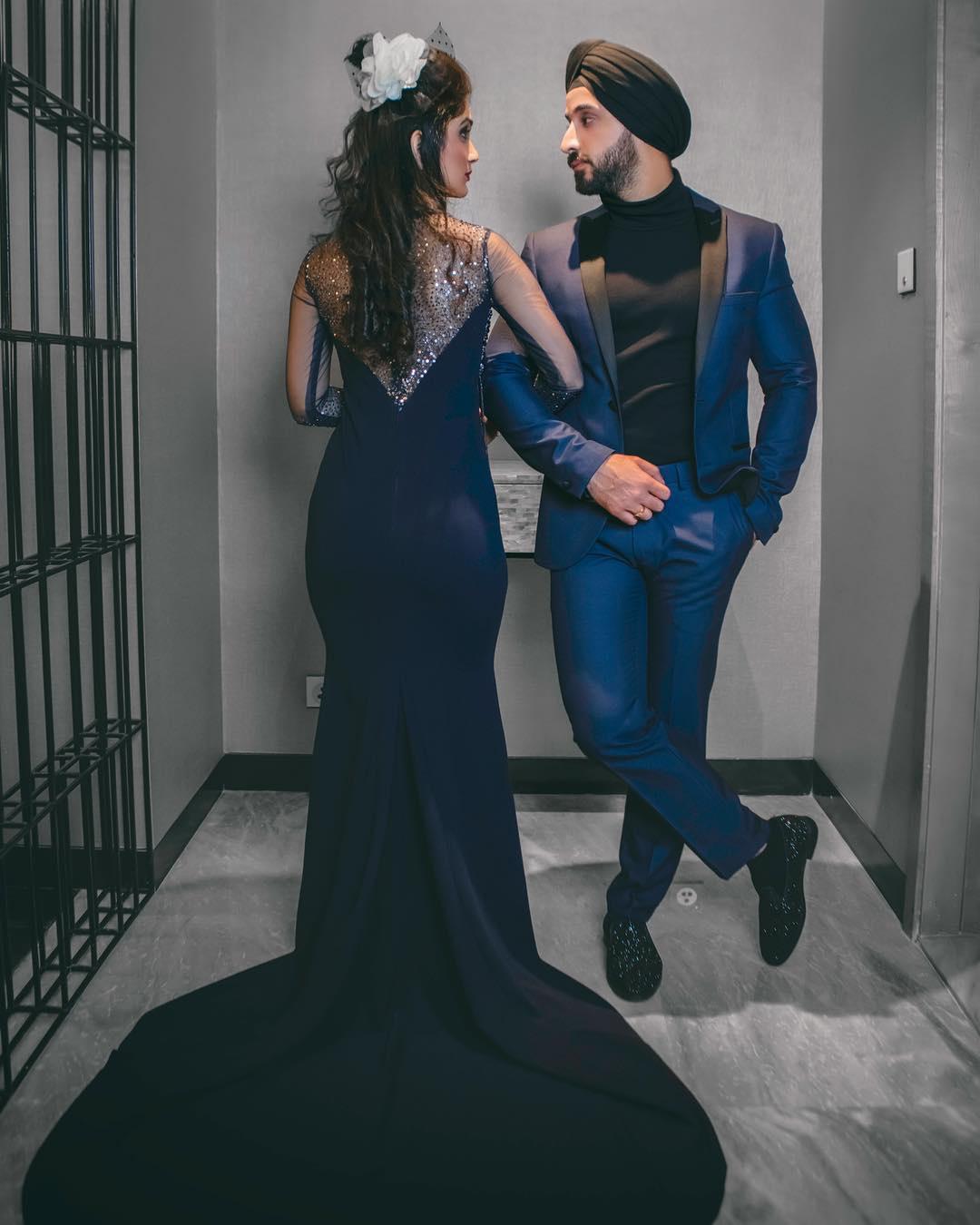 This looks truly majestic and luxurious. This peacock green mermaid gown is absolutely an on-point cocktail party dress. With net fabric on the top and a white carnation tucked into your tong curls, this is the perfect look.
This flowy body-hugging fabric can make you look better-shaped and picture perfect. This can be customised in any colour. Also, this outfit can be worn again in the future for other events too!
6. Bridesmaid, go simple!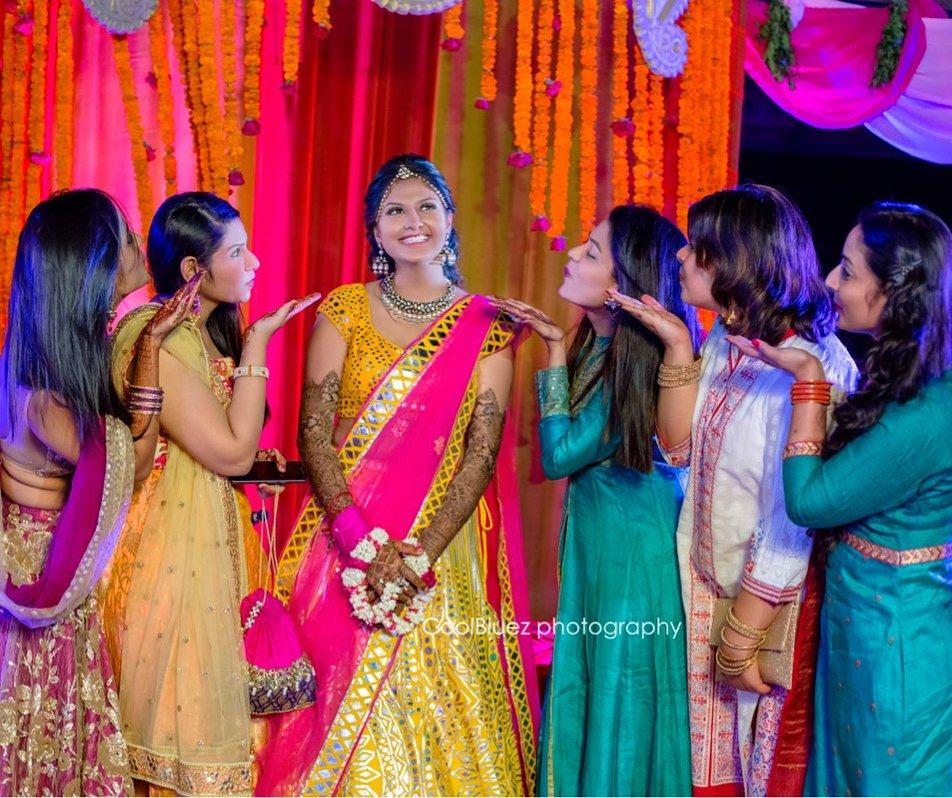 Let us agree with the fact that the bridesmaids have to complement the bride. To stand out, you can wear a silk suit with the right jewellery. While you wear the simple silk suit as a cocktail party, you can go heavy on the hairstyle. Ensure you don't go overboard with the jewellery. Carry a clutch bag to wrap the look.
Style Tip: A small Dolna or a Maang Tikka would look elegant.
7. Jaipuri Prints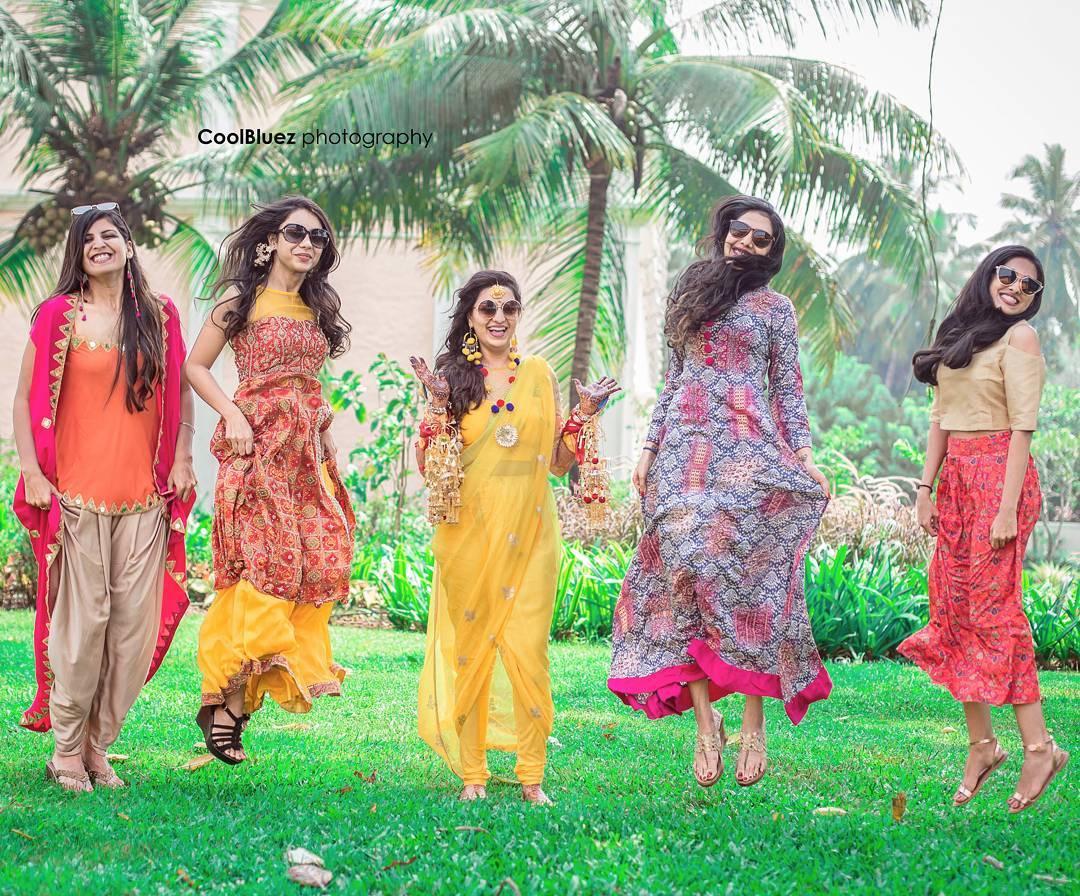 This looks super trendy. If you like to experiment with fashion and want to be a trendsetter, this should be your outfit. Even when machine prints came into fashion, craftsmen still adhered to the ancient art of block printing as they understand how exquisite it looks.
You can find Jaipuri prints in Dhoti pants, Dupattas, Jackets and even long Skirts. Plan up and coordinate with your girlfriends and slay that cocktail party dress.
8. Hot Pink with Phulkari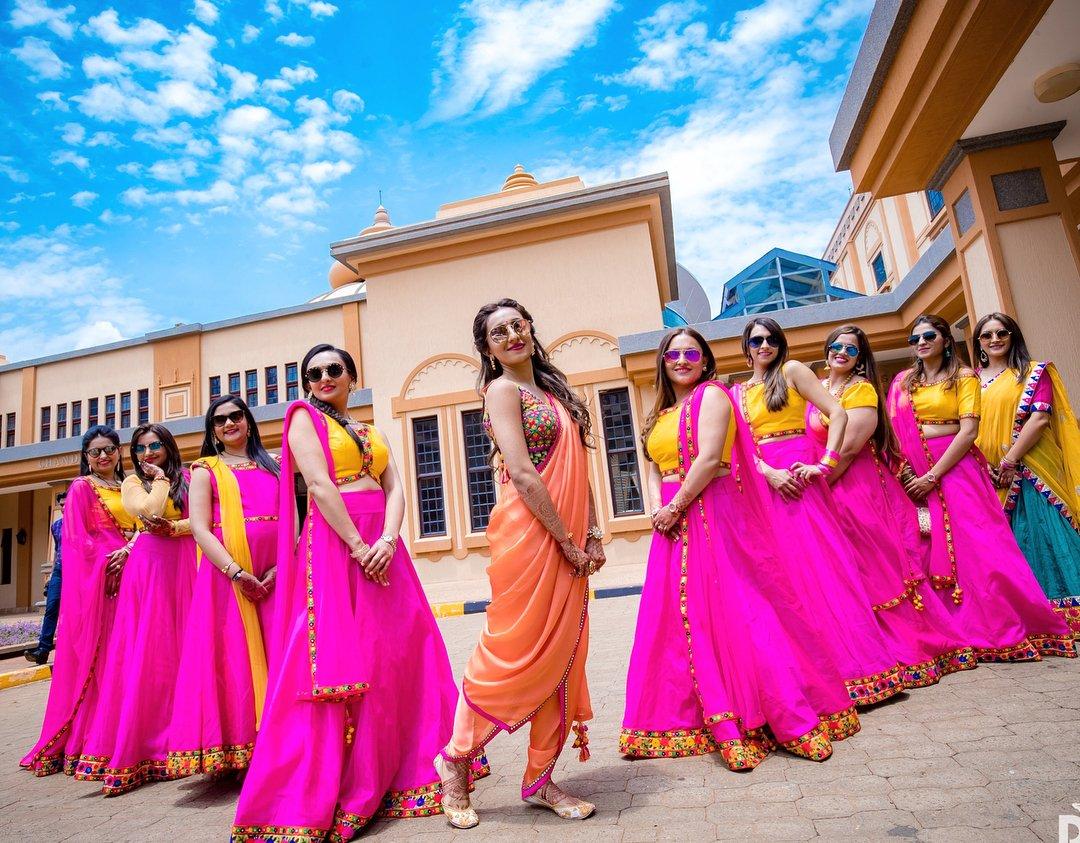 Such an in-vogue colour. Hot pink and pink, in general, always wins hearts. Buy Georgette fabric in bulk and get it styled into a lehenga. All your bridesmaids can kill it together when colour coordinated. Get some Phulkari lace to add to the borders. Stick a small motif on the neck or to the sleeves to make it look chicer!
Style Tip: If it is a daytime cocktail, tie your hair in a ponytail and throw on a pair of aviators. GORG!
9. Brocade bright as Sunshine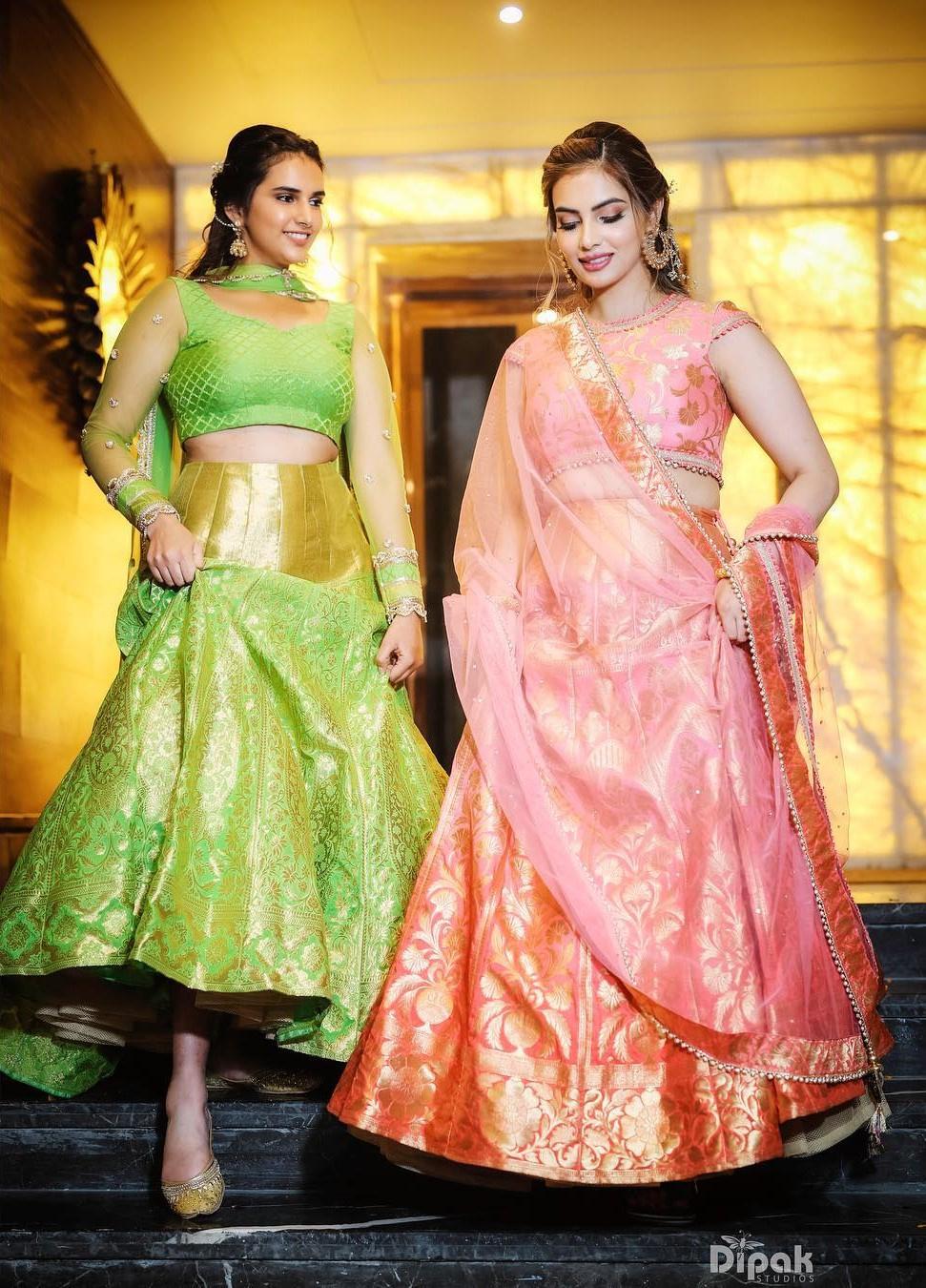 To nail this look, all that you have to do is get the finest silk brocade fabric. The golden thread work on the brocade fabric will make the cocktail party dress shine brighter. You can be the next group of bridesmaids trending all over social media! This has to be the classiest cocktail party dress for the bridesmaid.
Style Tip: Wear Kundan earrings and a pair of designer Juttis. Add a lining of pearl borders to the Dupatta.
10. Skirts and top with a floral charm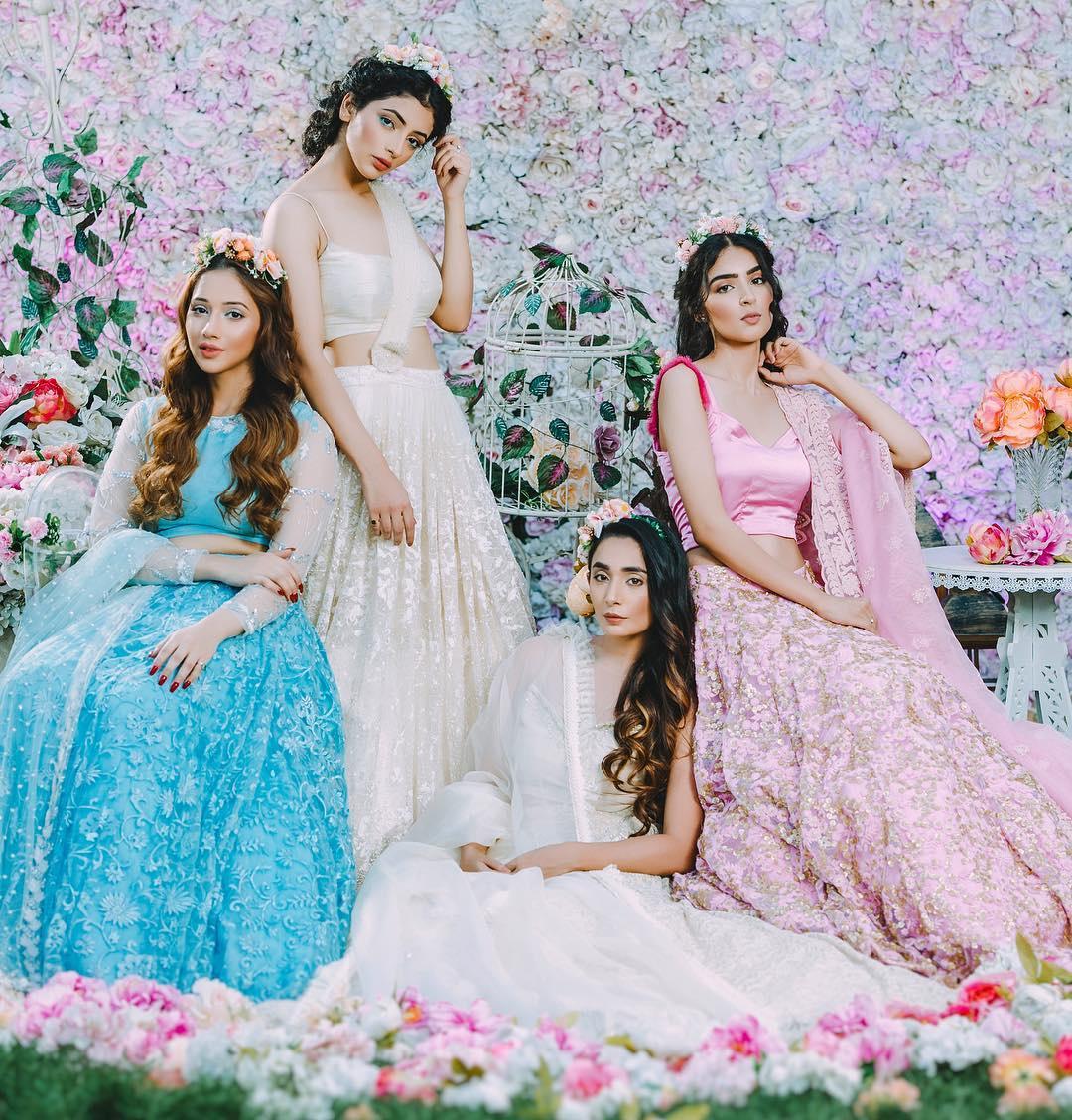 Image Courtesy: Harkiran Basra
This looks picture perfect. A silk blouse with sequined net skirt is extremely wearable. When you think of the perfect cocktail party dress, as a bridesmaid, do not forget to deck yourself in some floral jewellery.
Well, the struggle is over. Get your hands on your favourite cocktail party dress. These looks can work on you very well, and will be extra cute if all the friends wear it together! Tell us which one you want to wear!
Get in touch with our highly experienced tailors today!