Latest Designer Sarees for Wedding Party for that Glam Look
If you are looking for the perfect saree to drape for your cousin's wedding then here are the latest designer sarees for wedding party for inspiration!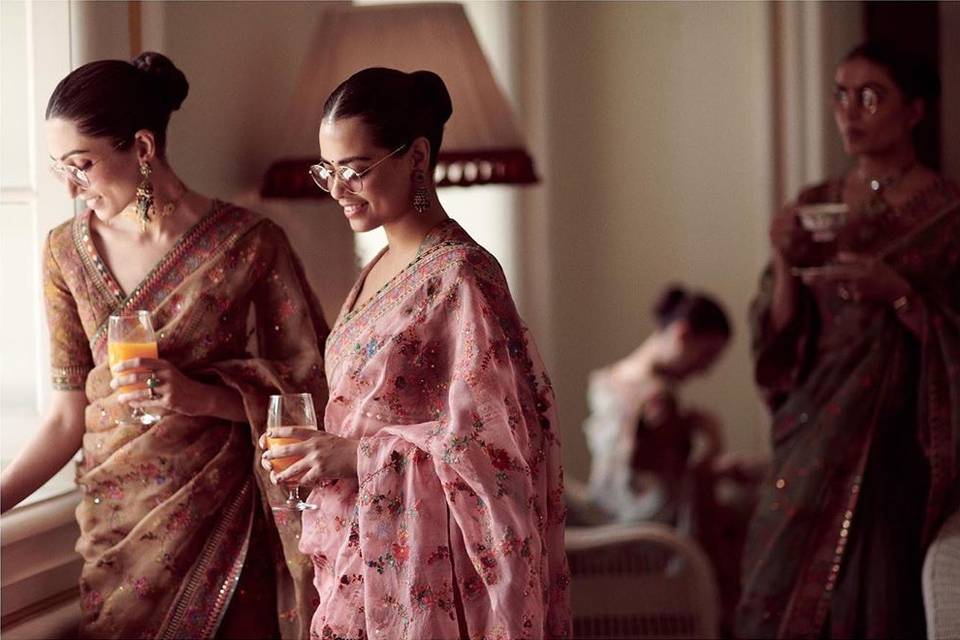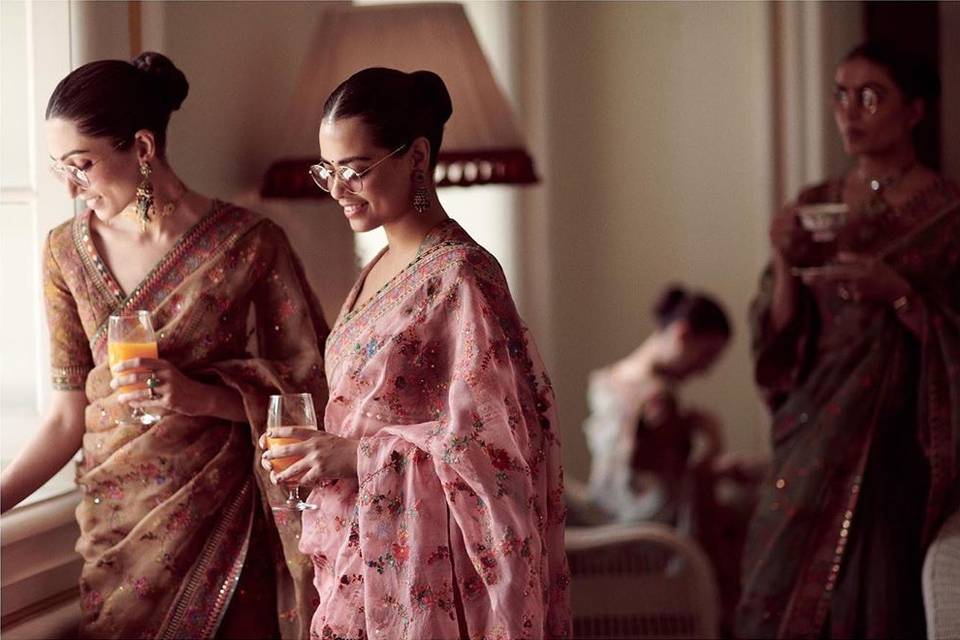 Image Courtesy: Sabyasachi's Official Instagram Account
Weddings in India are no less than royal galas. The size of the wedding doesn't matter, be it an intimate gathering or an OTT big fat Indian wedding in its true blue senses, it is a party we all love to attend. A lot of thought is put into the attire that is chosen for the wedding. It is not only the brides who spend days (if not months and years) figuring out the perfect pick but it is also the beautiful guests who are invited to bless your new beginnings! A good amount of time is spent on deciding what to wear at a wedding that you are to attend.
To top our list of options the 6 or 9 yards of absolute elegance and traditional beauty - sarees, are a definite favourite. To be draped in grace and carry the poise at your friend or cousin or even a colleague's wedding in a saree is a decision that can never go wrong.
With ace designers in the country and their breathtaking designs to choose from, we are here to end your confusion and to help you stay on top of the trends in vogue.
Renowned designers like Sabyasachi, Anita Dongre to ace designers like Sheena Singh and Akanksha Gajria, very well know how to balance glam with the ethnicity of the fabric. Here are some trending designer sarees for wedding party that are sure to turn heads!
Moss Brown Sequin Saree by Sabyasachi
Image Courtesy: Sabyasachi's Instagram
Sabyasachi's 2020 collection was an incredible collection launch that has taken the wedding industry by storm. The sequin saree from his Modern Sangeet collection is the perfect pick for any party. Keeping the glamour intact and subtly merging it with the traditional drape gives us this masterpiece that you can pick if you are the bridesmaid or it is your friend's wedding party. This designer saree sure speaks of everything party!
Alluring White Pre-stitched Saree by Manish Malhotra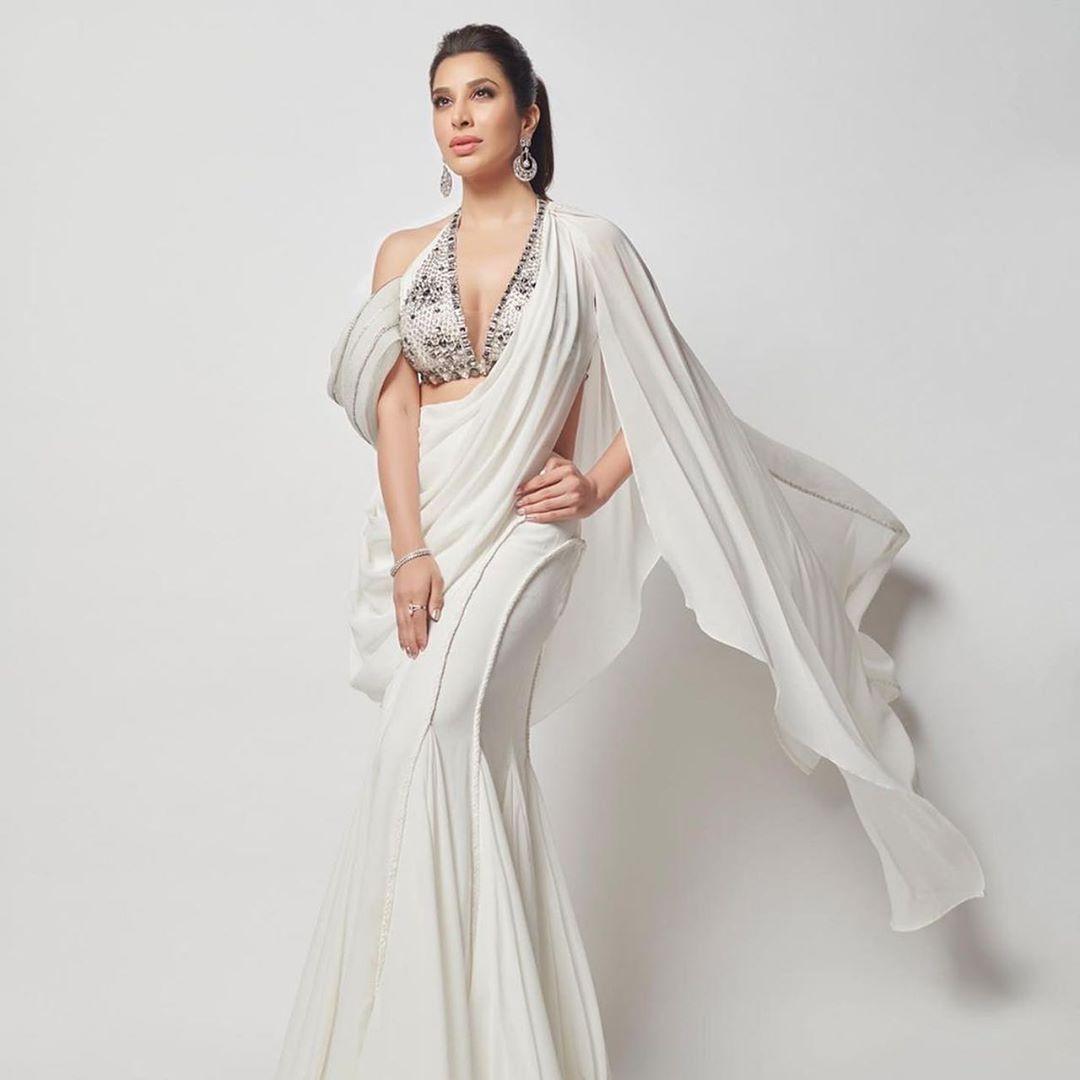 Image Courtesy: Manish Malhotra's Instagram
With Manish Malhotra making it to the headlines with his fantastic range of sequin sarees and lehengas, this pre-stitched white saree by the ace designer is an alluring choice for the wedding party look. The serenity of the white drape balanced out by the contemporary silhouette and a gorgeous blouse can be a perfect pick for your sister's wedding party. The underlying promise to stand out among the rest in this attire is commendable!
Handwoven Green Saree by Anita Dongre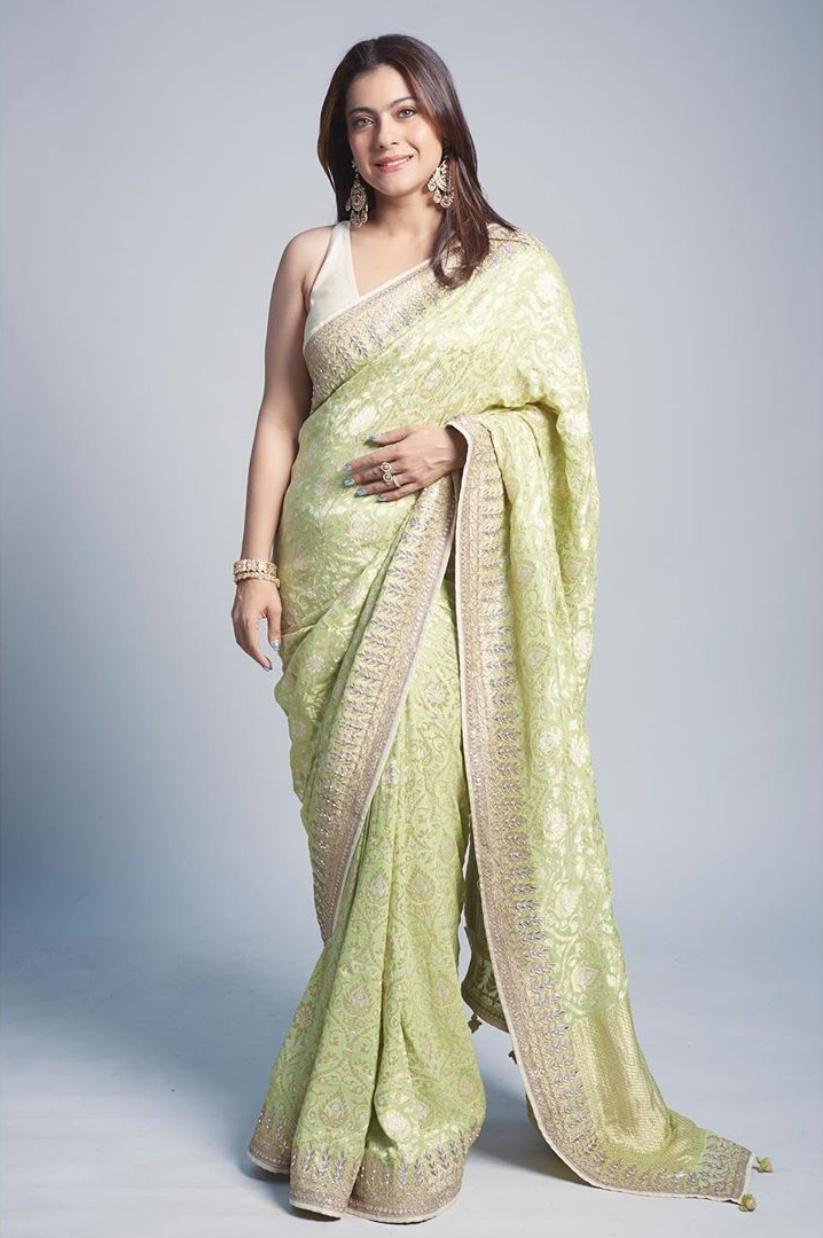 This outstanding piece designed by Anita Dongre is a handwoven Kaia saree, and a perfect pick for any guest at a wedding party. This saree has been hand-stitched and beautifully put together in Banaras and the subtle sheen of the drape makes it perfect for any night time occasion like Sangeet ceremony and Reception. If you are looking for designer sarees for a summer wedding party, this colour and fabric will fit like a glove to the occasion!
Peach Sequin Saree by Gaurav Gupta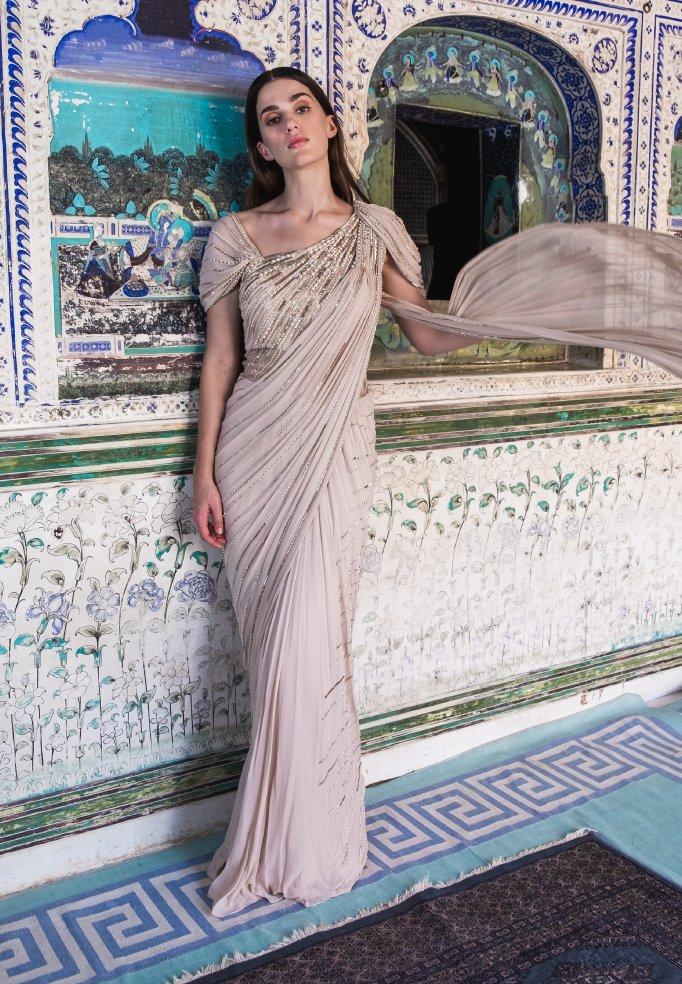 Sequin sarees have been trending this season and have often made it to the headlines when the celebrities flaunted a twirl in them. Keeping up the trend of sequins and yet tactfully being a typical Gaurav Gupta piece, this subtle peach coloured saree is everything that is perfect for a summer wedding. The structured silhouette of the heavy blouse design when paired with the light and flowy drape makes the wedding party look amazing! You can wear it to a colleague's wedding party or even to your own family wedding party!
Mirror work Saree by Abhinav Mishra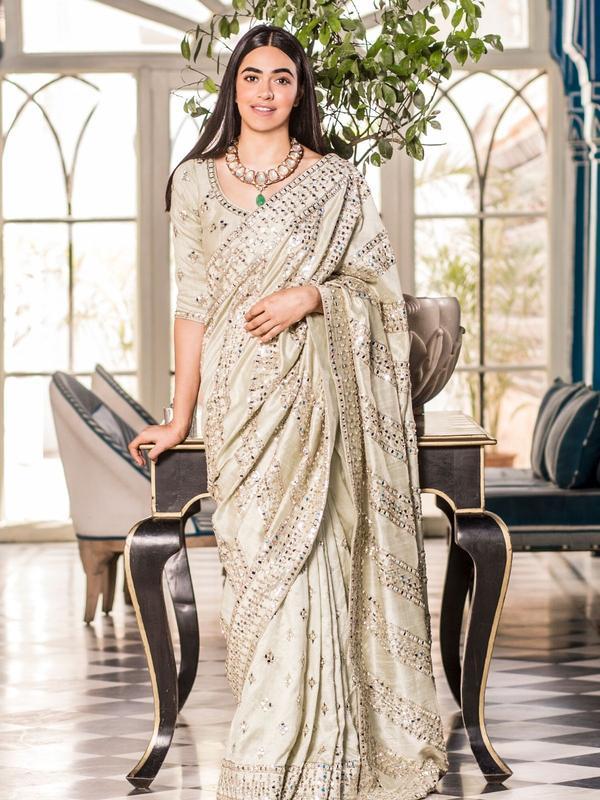 Image Courtesy: Abhinav Mishra's Instagram
The signature style of Abhinav Mishra has always made us go WOW! This absolutely beautiful mirror-work saree that flaunts beautiful mirror-work design even on the blouse makes for the perfect pick not only for the guests at the wedding but also for the bride or groom's mother. This look can be completed with a pair of heavy earrings or a heavy necklace and you are sure to walk the ramp and win some hearts!
Cream Sequin Saree by Akanksha Gajria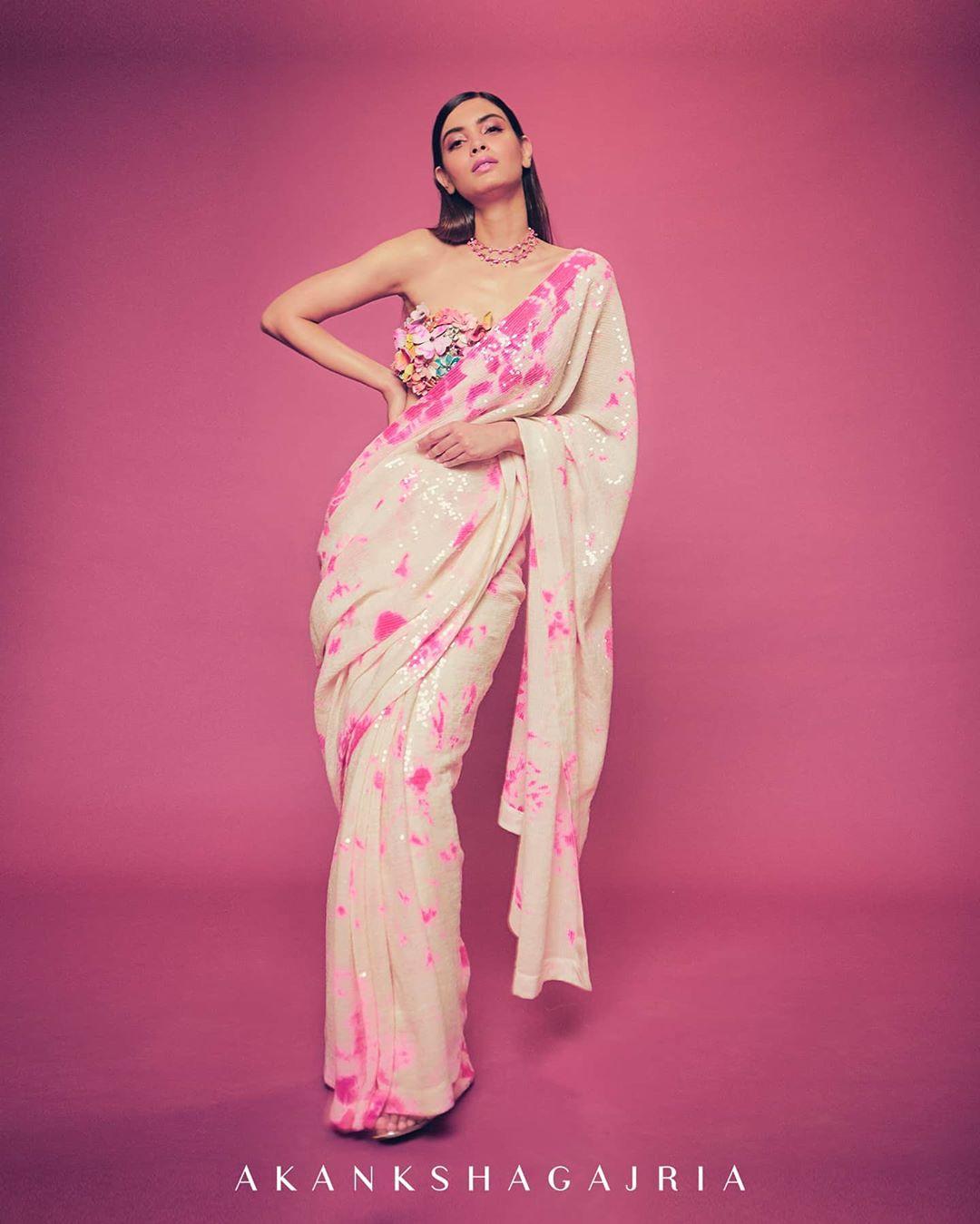 Image Courtesy: Akanksha Gajria's Instagram
Hopping on the sequin bandwagon, another ace Indian designer Akanksha Gajria has created this beautiful designer saree that is perfect for a wedding party. The sheen of the drape and the lightness of the fabric makes it an effortless pick that can be worn by any guest at a wedding party. The wedding party almost always means the reception and what is a reception without some glamour!
Contemporary Drapes by Label Sheena Singh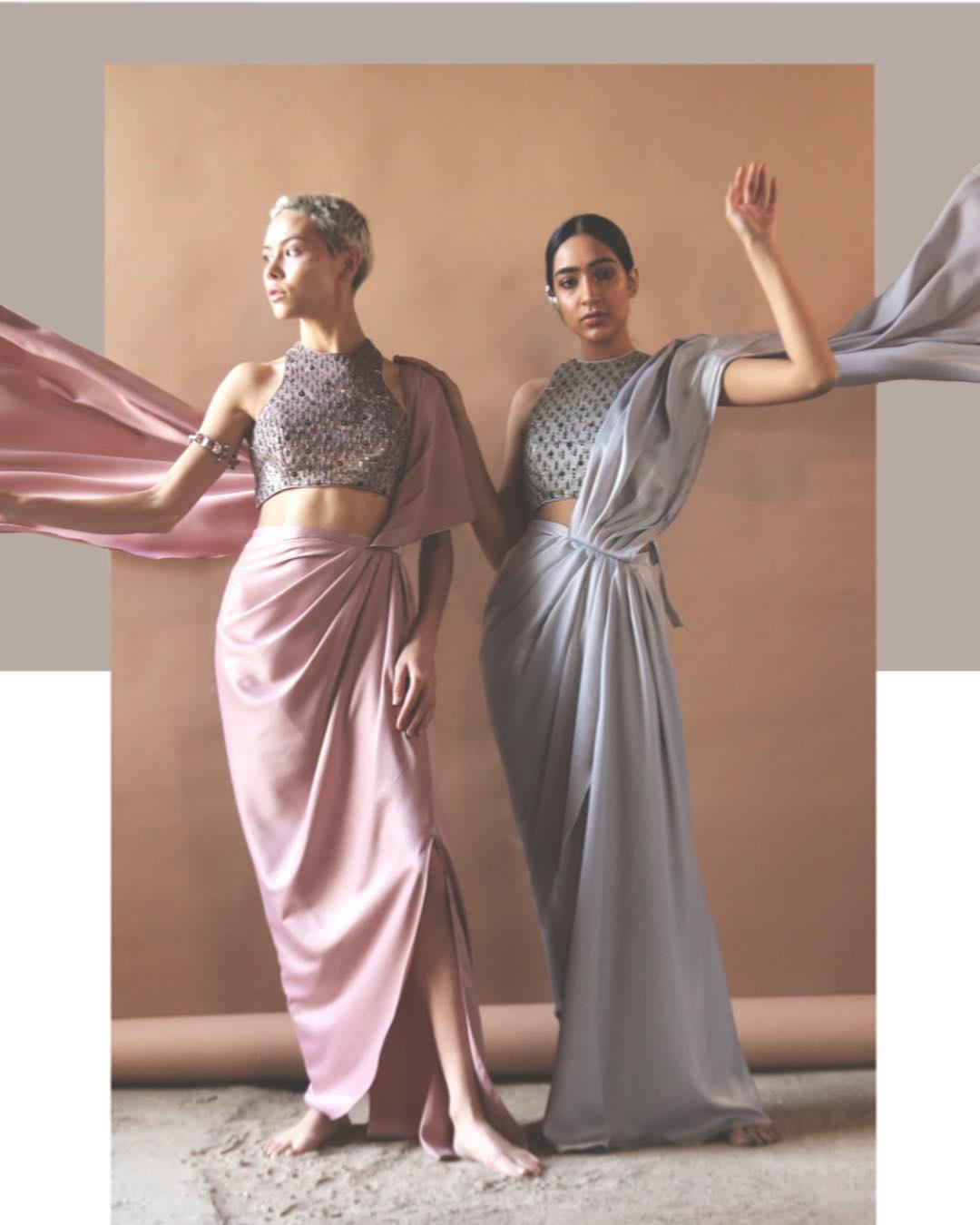 Image Courtesy: Label Sheena Singh's Instagram
Another renowned name in the fashion industry has shown us newer ways to show off the drapes. These contemporary satin drapes with the trending sequined racer back-tie blouse are too hot to handle head-turning picks for a wedding party. Pair them up with gorgeous heels and keep your hair tied in a neat top-bun with diamond earrings to complete the look fashionably.
Pastel Grey Silk Organza Saree by Picchika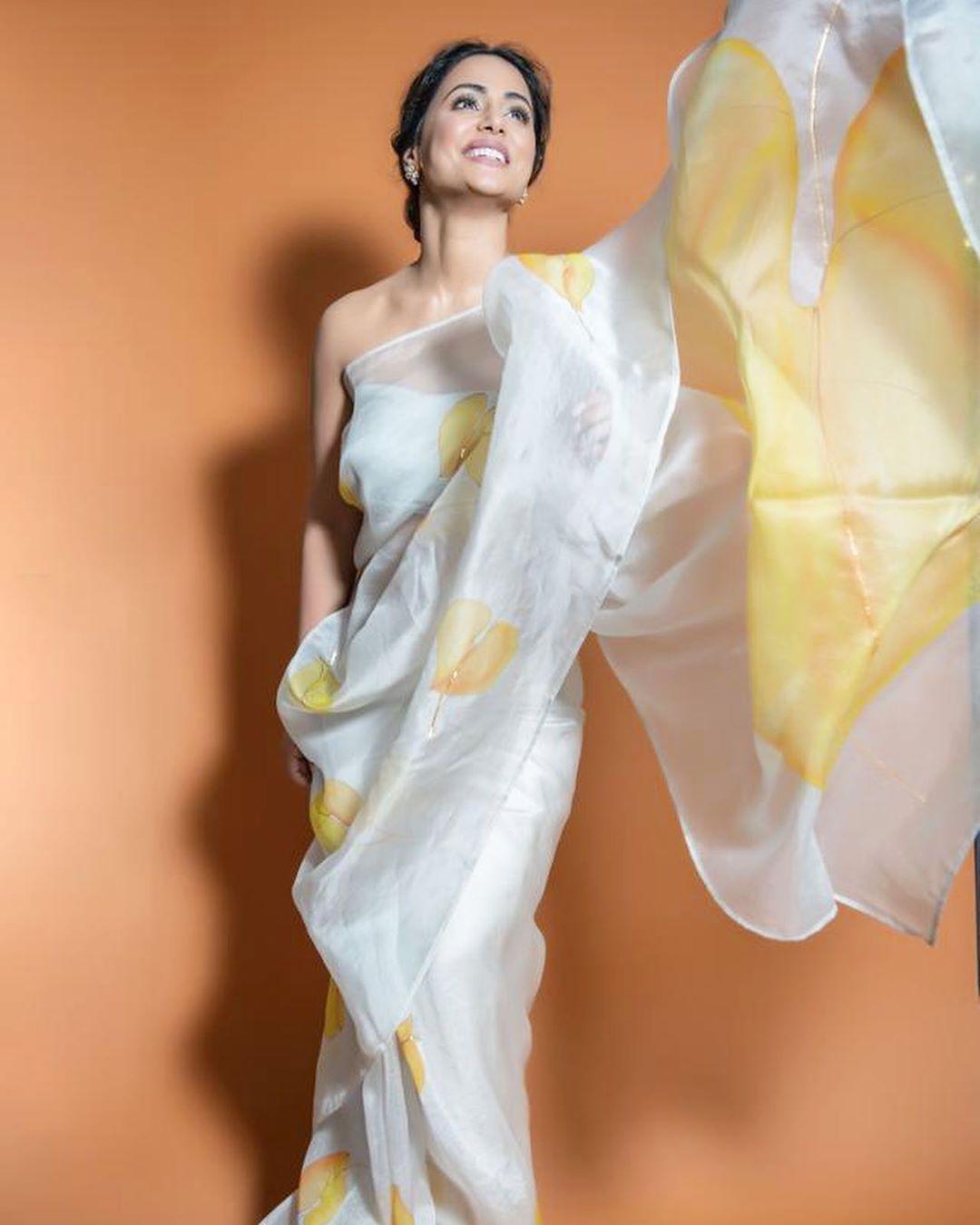 Image Courtesy: Picchika's Instagram
This yellow anthurium printed silk organza saree by Picchika is a sublime pick if you are looking for designer sarees for the wedding party. With the hand-embroidered Gotta, this hand-painted organza saree is just right for the spring-summer wedding season. The light fabric makes it easy breezy and summery and the sheen makes it perfect for the party look. You can wear this to your friend's wedding or to the cousin's wedding and effortlessly partake in the fun and celebrations without being hassled by the drape!
Keeping in mind that trends change too often, you should consider all your options and not settle for anything from the very first catalogue you get hold of. Make sure that your designer saree for the wedding party is not too heavy. It might start looking like a bridalwear otherwise. Incline the look more towards the dress sense of a charming guest who is ready to win some hearts at the wedding.
Sarees and weddings are an eternal combination and if you find any of these designer sarees for wedding party appealing, get in touch with the designers on board to get yourself the saree that suits you best. Make sure to smile at the photographer for the album!