9 Sequin Sarees to Pick From B-town Divas for Your Cocktail Bling
The B-town beauties are flaunting the vintage sequin sarees with a modern twist. From the top designers' collections, here are our favourite picks to inspire you for a blingy Cocktail look!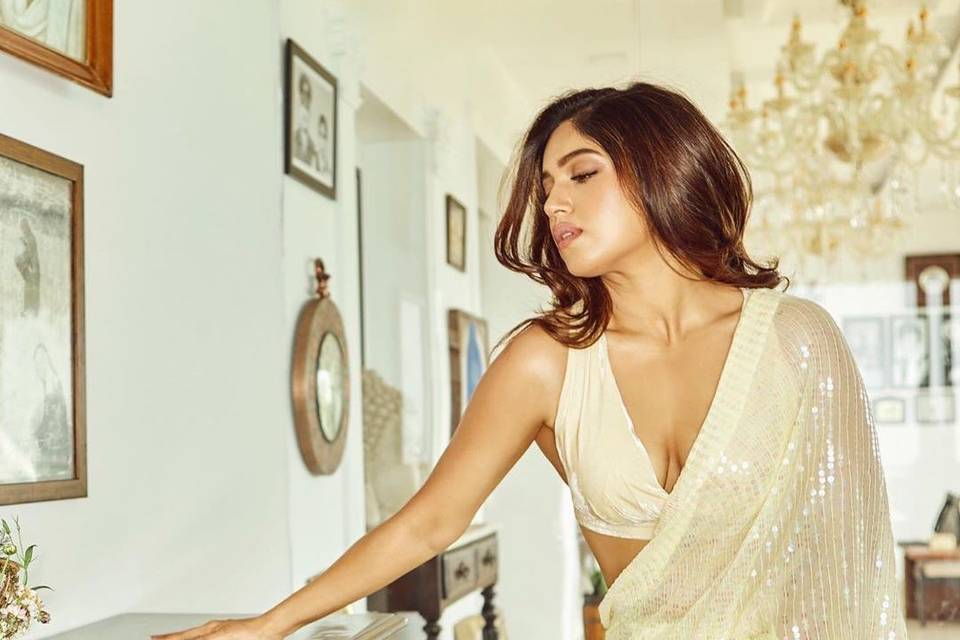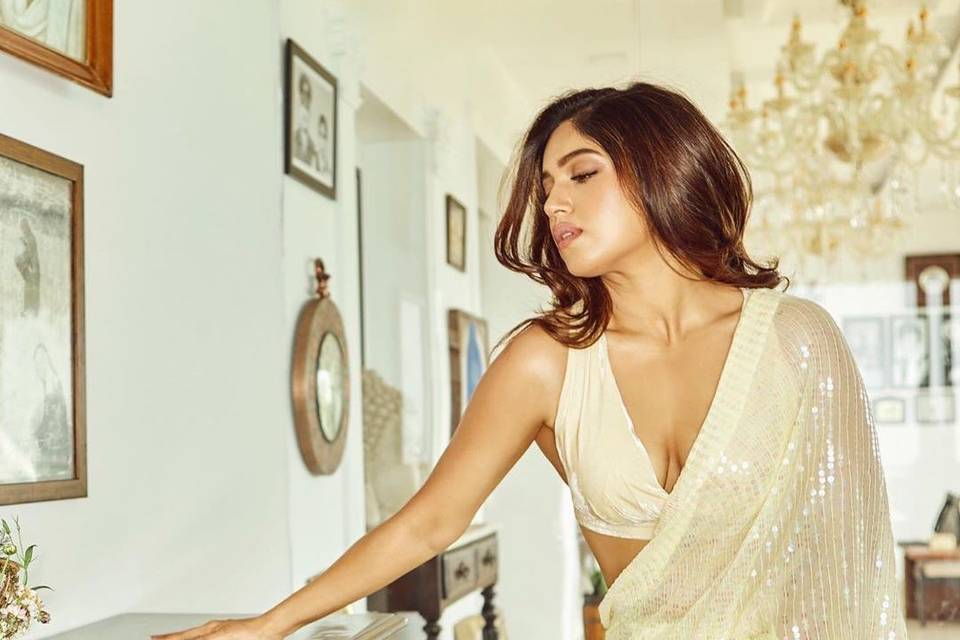 Image Courtesy: Bhumi Pednekar's Instagram Account
Didn't we all love it when the Anarkali suits were no longer restricted to the 70s Bollywood? 2019 has seen the brides and bridesmaids flaunt some sexy twirls in gorgeous Anarkalis. The same happened with the Polka dot prints and satin dresses, even the bell-bottom pants or puff sleeves for blouses and we cannot overlook the long blouses for lehenga.
Some fashion trends are impeccably evergreen and a forever thing, but more exciting than that is when a fashion trend makes a bang on comeback to the headlines. That is exactly what the sequin saree did. It is not just us who are swooning over them, it is the two top designers of the country and more who have made statement designs by adding a millennial twist to the vintage silhouette.
Why should you stay behind in the trend-setting fashion that the B-town is going gaga over?
Here are some of our favourite celebrity images, flaunting a sequin saree that you can choose for your reception and for your cocktail or look absolutely stunning as the bridesmaid on your best friend's wedding.
The Gorgeous Grey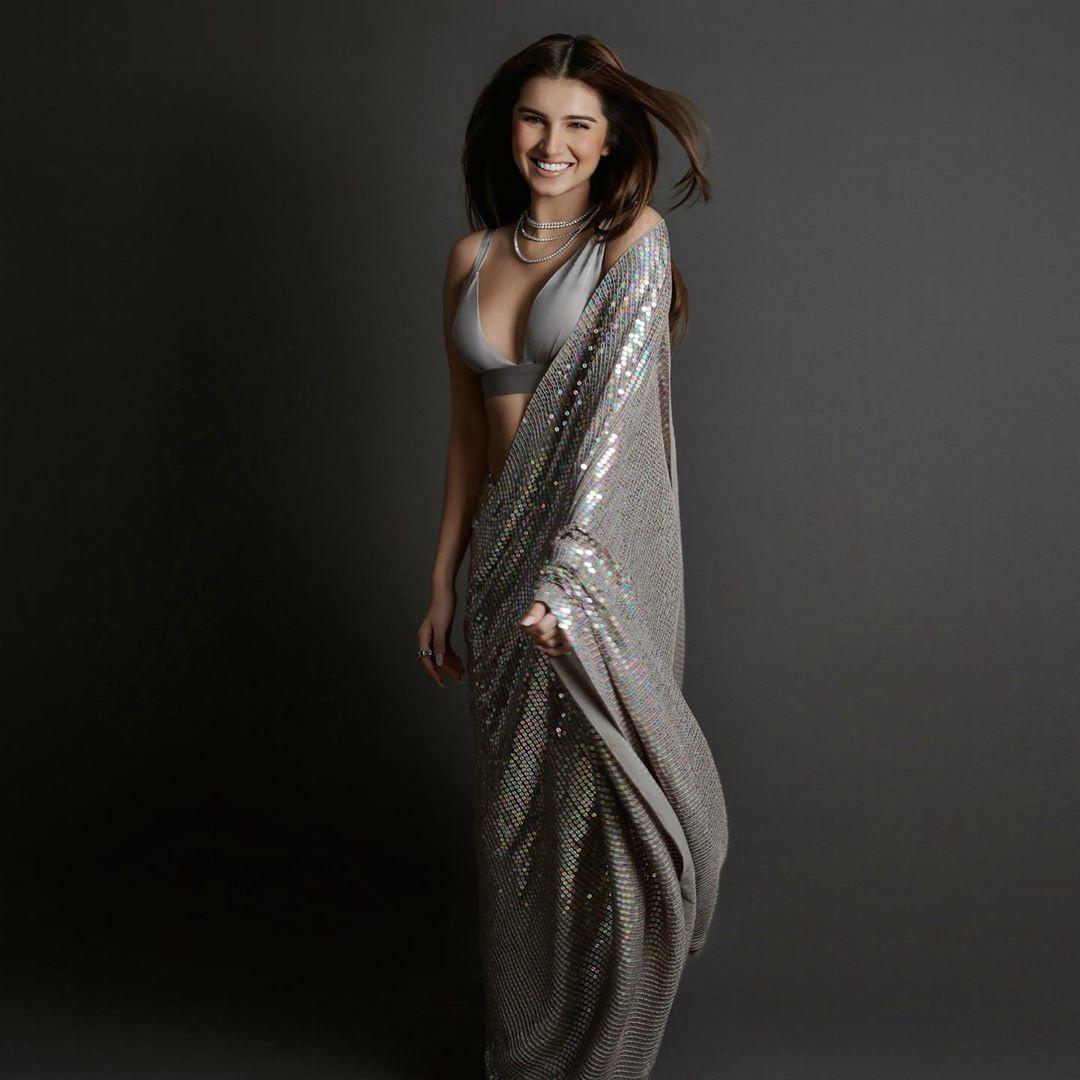 Image Courtesy: Tara Sutaria's Instagram Account
Tara Sutaria has not only taken the B-town with a storm with her refreshing skills on screen and that smile to die for, but she has made some remarkable statements in the world of fashion. This grey Manish Malhotra saree that she flaunts can be an absolutely perfect pick for a Sangeet ceremony. It is sophisticated, yet talks party!
The Regal Blue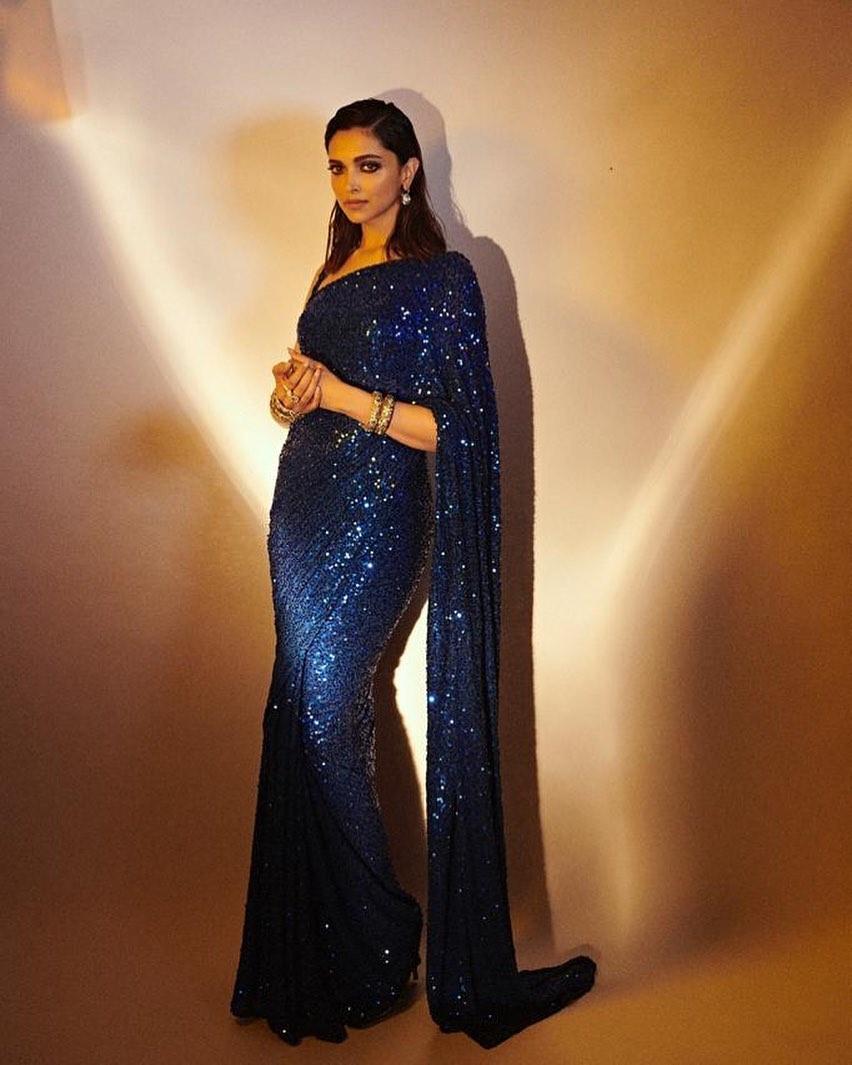 Image Courtesy: Sabyasachi's Instagram Account
Sabyasachi, being the harbinger of new waves of fashion to the world of traditional attires, has taken the trend of the sequin saree to a whole new level where we have seen Deepika Padukone flaunt this royal blue saree for her promotions. This is a great pick for the Cocktail party and the sheen is just right for you to set the mood.
The Mesmerising Mauve
Image Courtesy: Janhvi Kapoor's Instagram Account
This mauve saree by Manish Malhotra that is seen on Janhvi Kapoor is a perfect pick if you want to wear it for a day event or as a bridesmaid. You can also pick this up as the bride-to-be and flaunt the luminous embroidery with the rough fringes on the hem of the pallu for your Cocktail night.
The Bold Black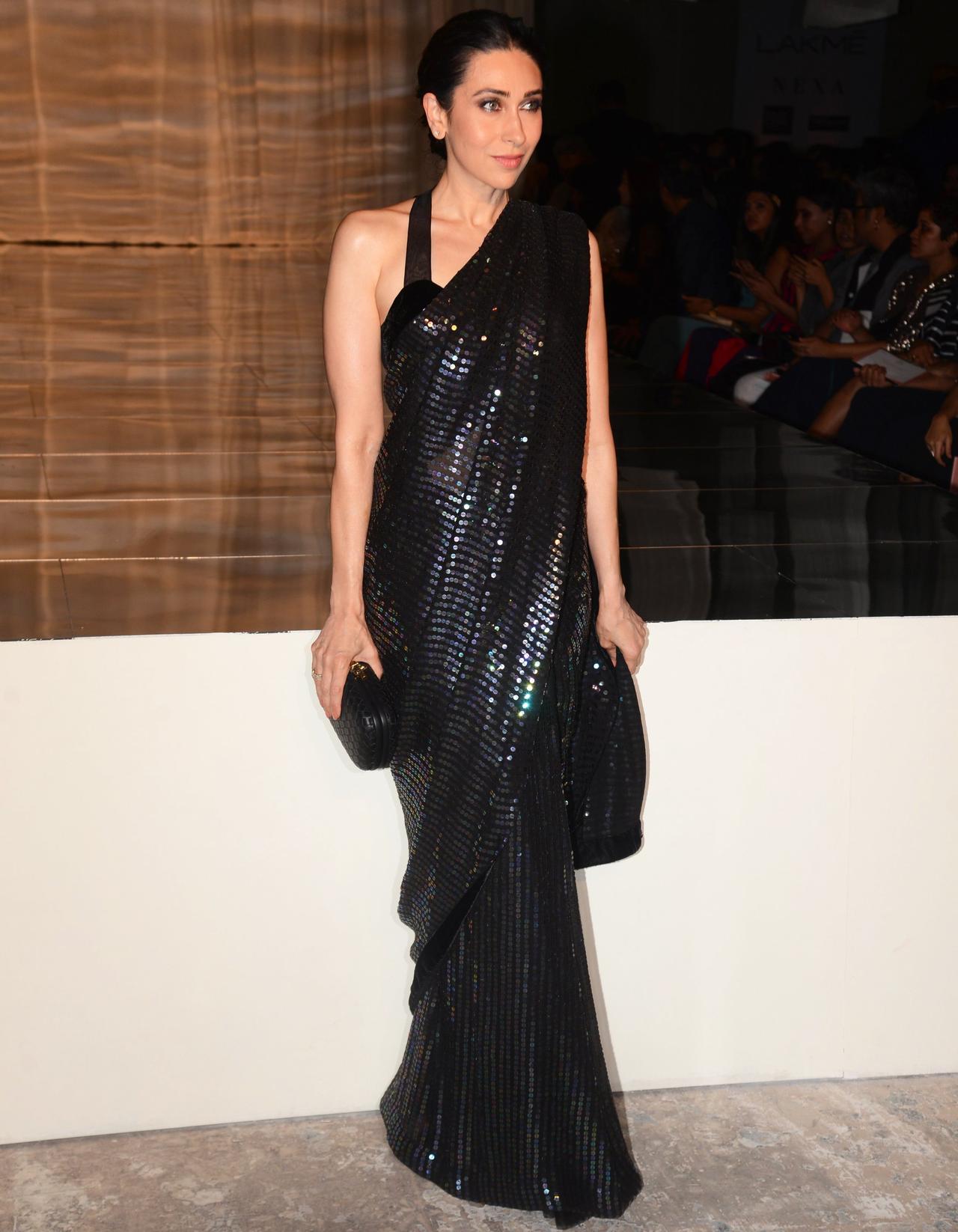 Image Courtesy: Pinterest
A backless halter neck blouse and a black sequin saree can never go wrong and the proof of this timeless outfit pick is Karishma Kapoor wearing this stunning and bold black sequin saree. Smokey eyes with bold kohl and nude lips are perfect for flaunting the ultimate sexy look on your Cocktail party or a bachelorette too.
The Brisk Blue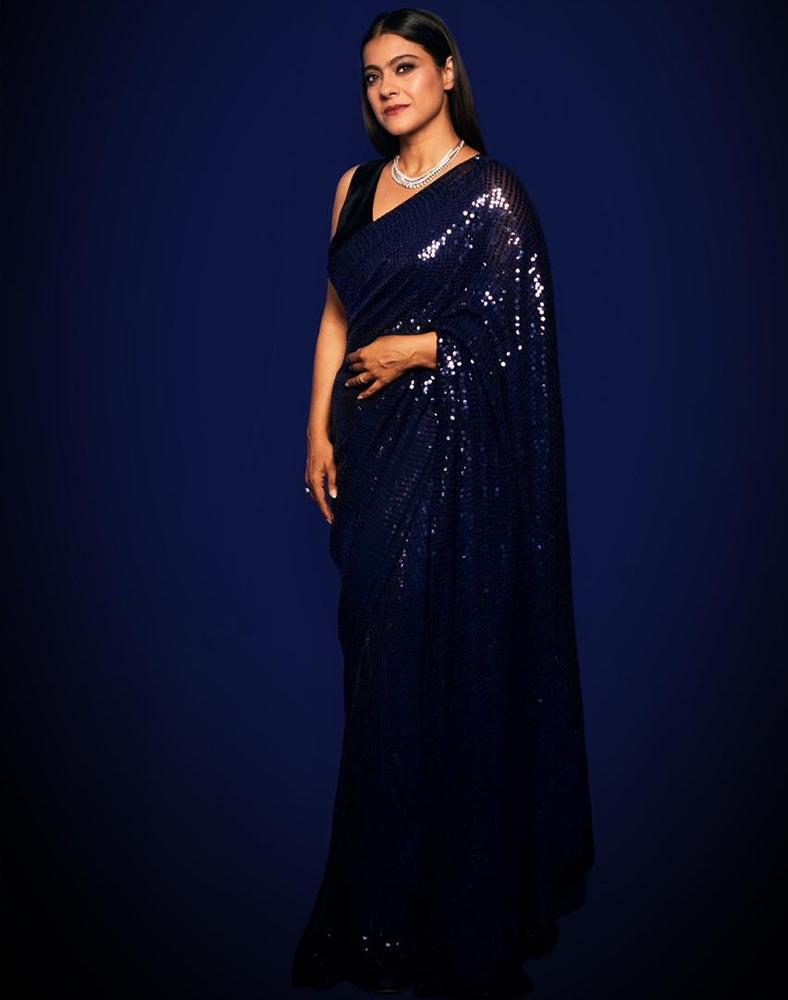 Image Courtesy: Kajol Devgan's Instagram Account
If Sabyasachi has given us a beautiful blue saree to plan a breathtaking look for the Cocktail party, then a shade darker of the royal blue was Kajol Devgan's choice by the designer Manish Malhotra. Manish Malhotra has given the styling a bold, velvet sleeveless blouse and you can make sure to also get your hair done in a sleek ponytail to enhance the style. Did the
The Luscious Lilac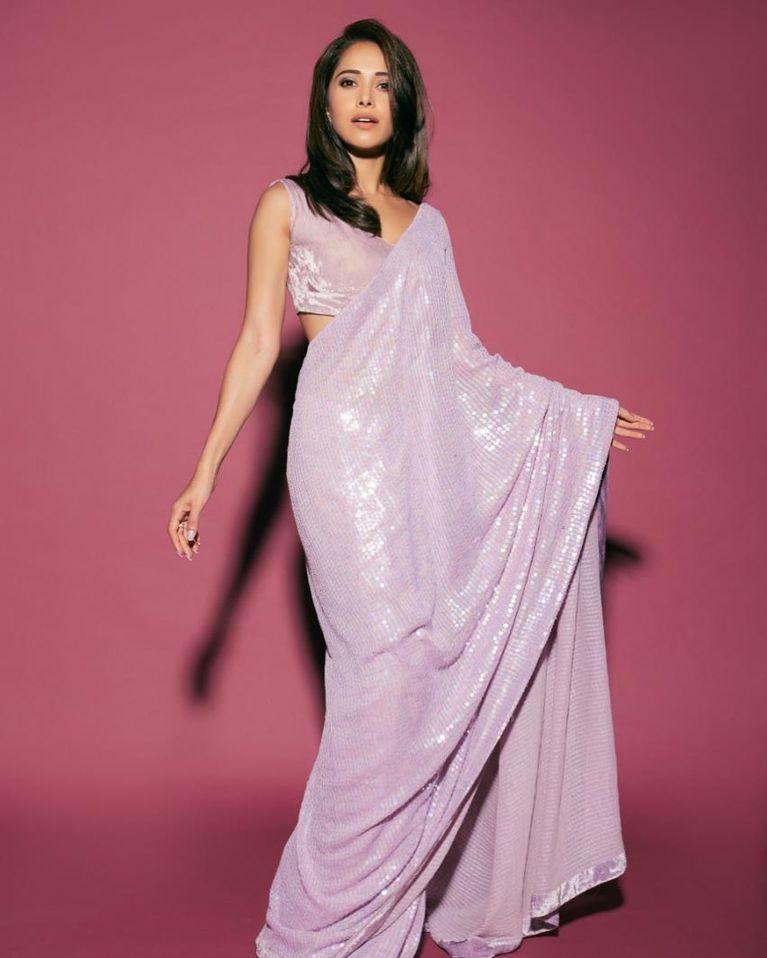 Image Courtesy: Nushrat Bharucha's Instagram Account
Nushrat Bharucha has also joined the bandwagon trend of the sequin saree and made sure that her lilac pick from Manish Malhotra is one of the trending pictures on the internet. This piece is an absolute stunner and when paired with the right diamond jewellery, you're ready to set the stage on fire on your Sangeet night or Cocktail party.
The Sensual Sage Green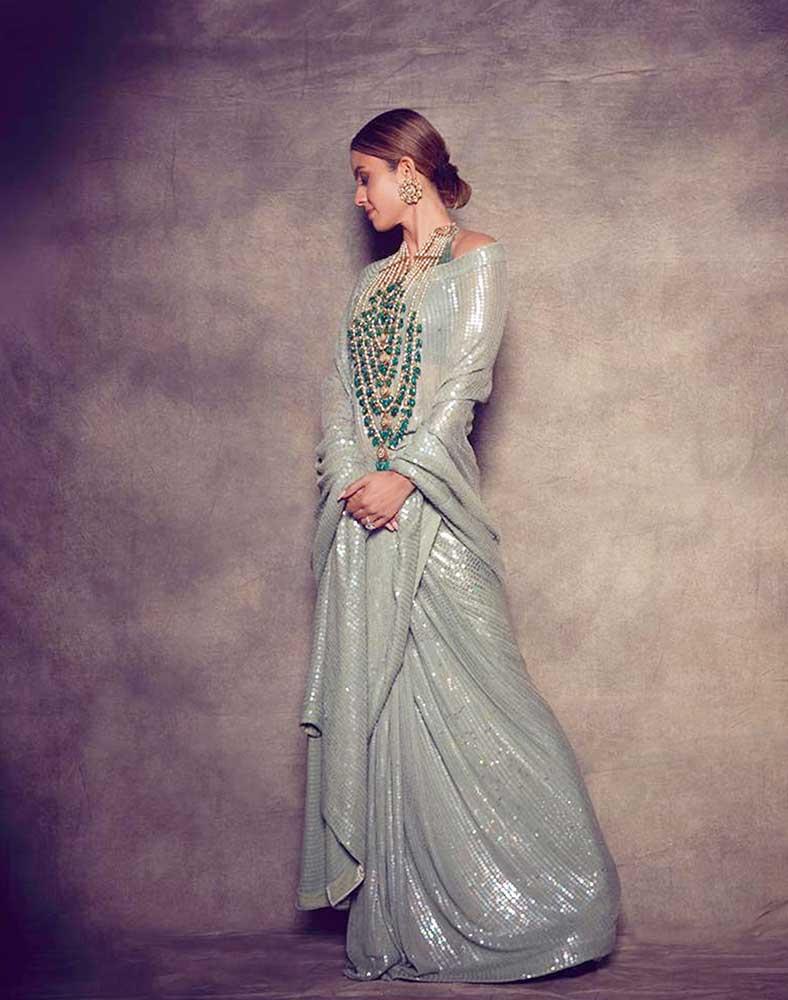 Image Courtesy: Natasha Poonawala's Instagram Account
The pantone mint shade is a gorgeous one and it is a subtle colour that is made into a gorgeous piece with intricate sequin work. Natasha Poonawala has joined the Manish Malhotra party by flaunting this sequin saree with a magnificent Satlada haar made of pearl. This saree can be your perfect pick for the Reception party and some bold kohl eyes and light lip shades will not let you down.
The Wholesome White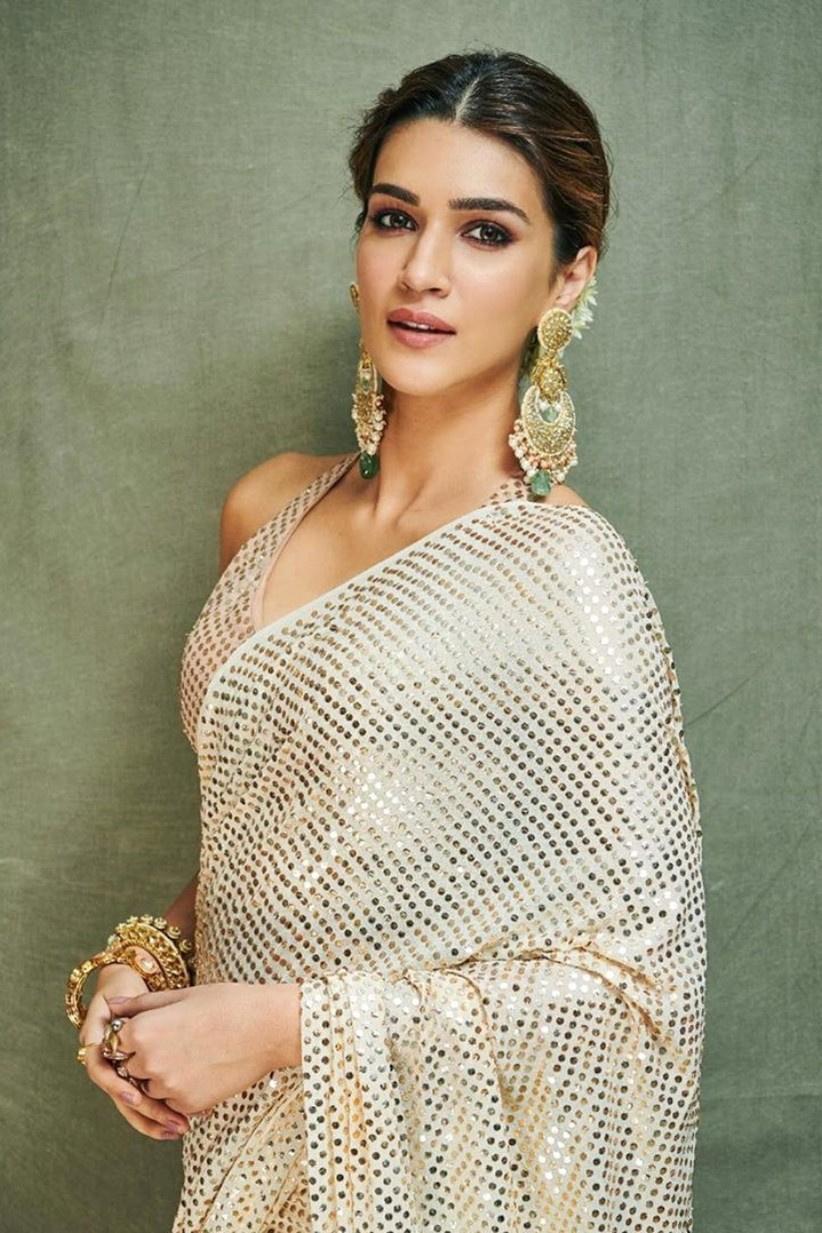 Image Courtesy: Kriti Sanon's Instagram Account
This warm white sequin saree by Manish Malhotra is a classy pick that is worn by Kriti Sanon. The saree is a timeless beauty and the colour is perfect for you to wear even for a day time ceremony or party. If white is the theme then this saree is your go-to for the party! You can pair it up with a simple Juda hairstyle for a traditional look or flaunt a western beaut with sleek straight hair and a halter neck blouse.
The Pretty Peach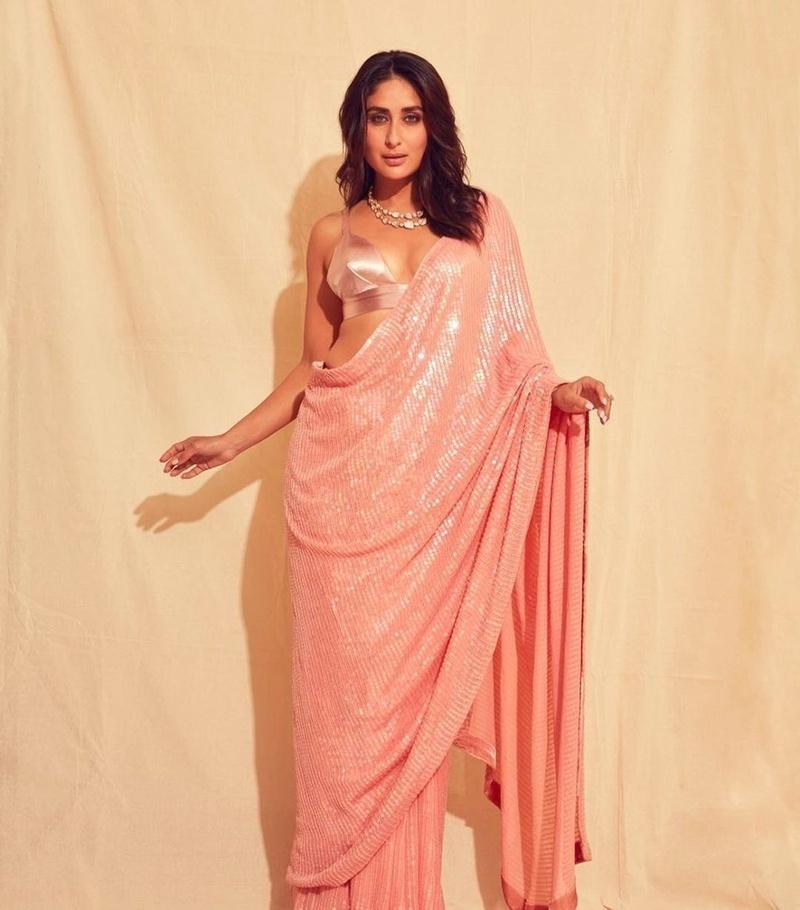 Image Courtesy: Pinterest
You CANNOT just miss this! Kareena Kapoor Khan has made a TV show appearance wearing the peach coloured sequin saree with a metallic blouse. The plunging neckline is goals for sure and you will make it ultra sexy with those beach waves for a party. If you wish to flaunt the same during the day, we suggest you keep the makeup minimum and wear nude lipsticks.
This is how Manish Malhotra's latest Maahrumysha collection has made it to the list of must-flaunt collection of sarees. If you're not the bride but you are her bridesmaid, then don't shy away from wearing one of these sequin sarees to your BFF's wedding and make the night unforgettably fashionable with the right bling.
Did you find the right pick yet? Find out similar and more on our website with the professional designers and make sure to look gorgeous!