Designer Anarkali Suits Ideas You Need To Check Out Right Now
There are only a few outfits that look great on every body type and Anarkali suits are one of them. Here are some designer Anarkali suits that we love!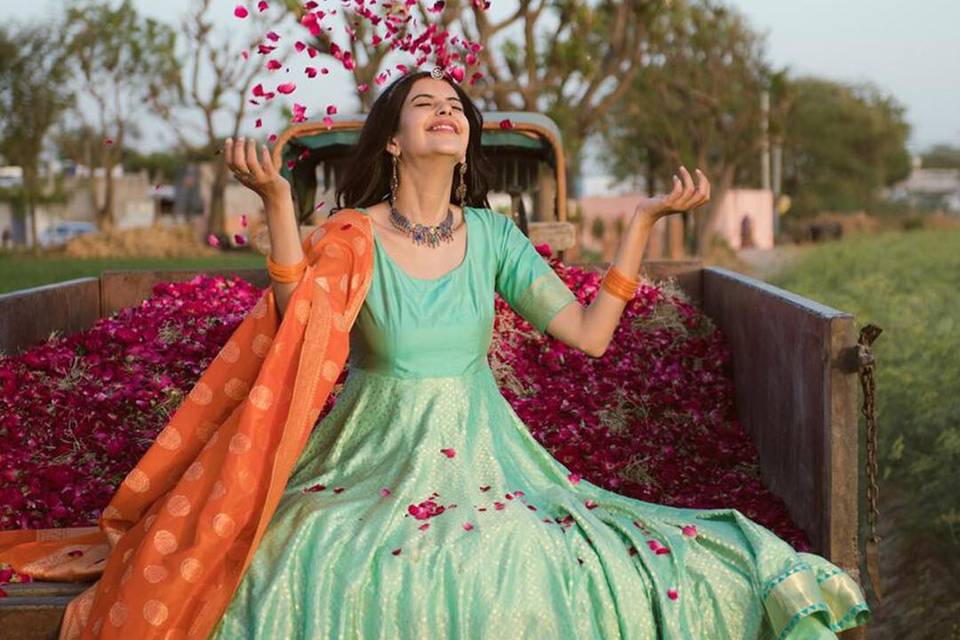 If you are a newly married woman, then you will totally understand what we're about to say next. It is a task to decide what to wear to all those post-wedding events such as lunches and dinners at relatives' houses and even the small rituals. A saree is one option but you can only wear a saree sometimes, right?
So, what do you do when you have to wear something that looks amazing and is suited for the occasion? Something that goes with your newlywed charm and is still not that extra? We have a simple answer for you - Anarkali suits.
Anarkali frock styles are an amazing blend of tradition and comfort. They look gorgeous and suit everyone, irrespective of the wearer's body type. If you are a newlywed who is just as confused about what to wear post your wedding that will make you look stunning but still not be very heavy and OTT, then these designer Anarkali suits are a great option for you.
These designer Anarkali suits are a good mix of heavy and lightweight, thus giving you a good range to choose from and take inspiration from. We are sure that you will completely fall in love with them, just like we did.
1. Bright as sunshine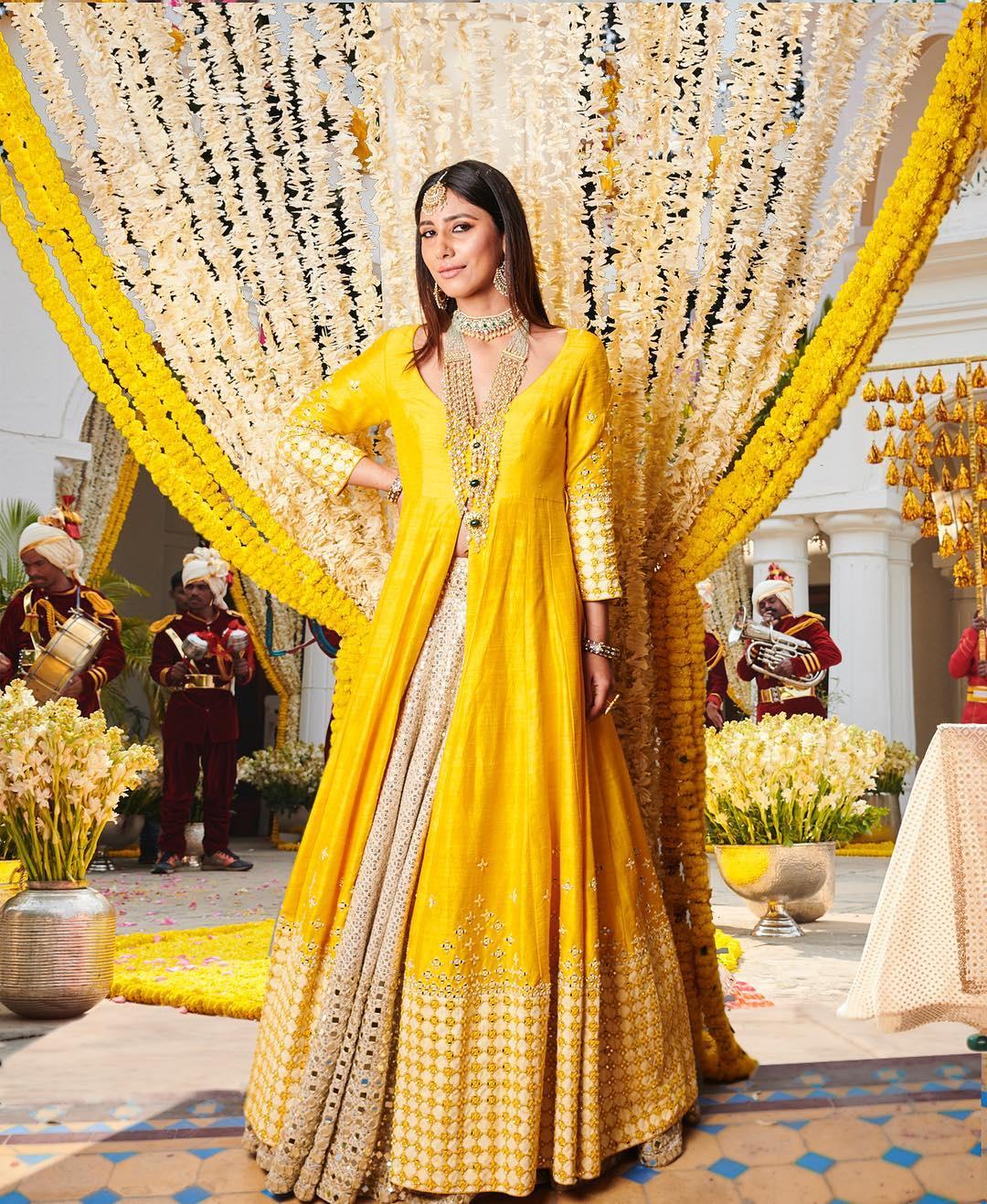 Image Courtesy: Abhinav Mishra's Instagram
This gorgeous yellow suit by Abhinav Mishra is definitely one of our most favourite designer Anarkali suits. It is a bright and beautiful outfit, which will be perfect for a post-wedding ritual with your family or a lunch outing. It looks very elaborate and thus is a good fit for a special occasion, but it won't be a task for you to manage it. So, double yay!
2. Embroidered with magic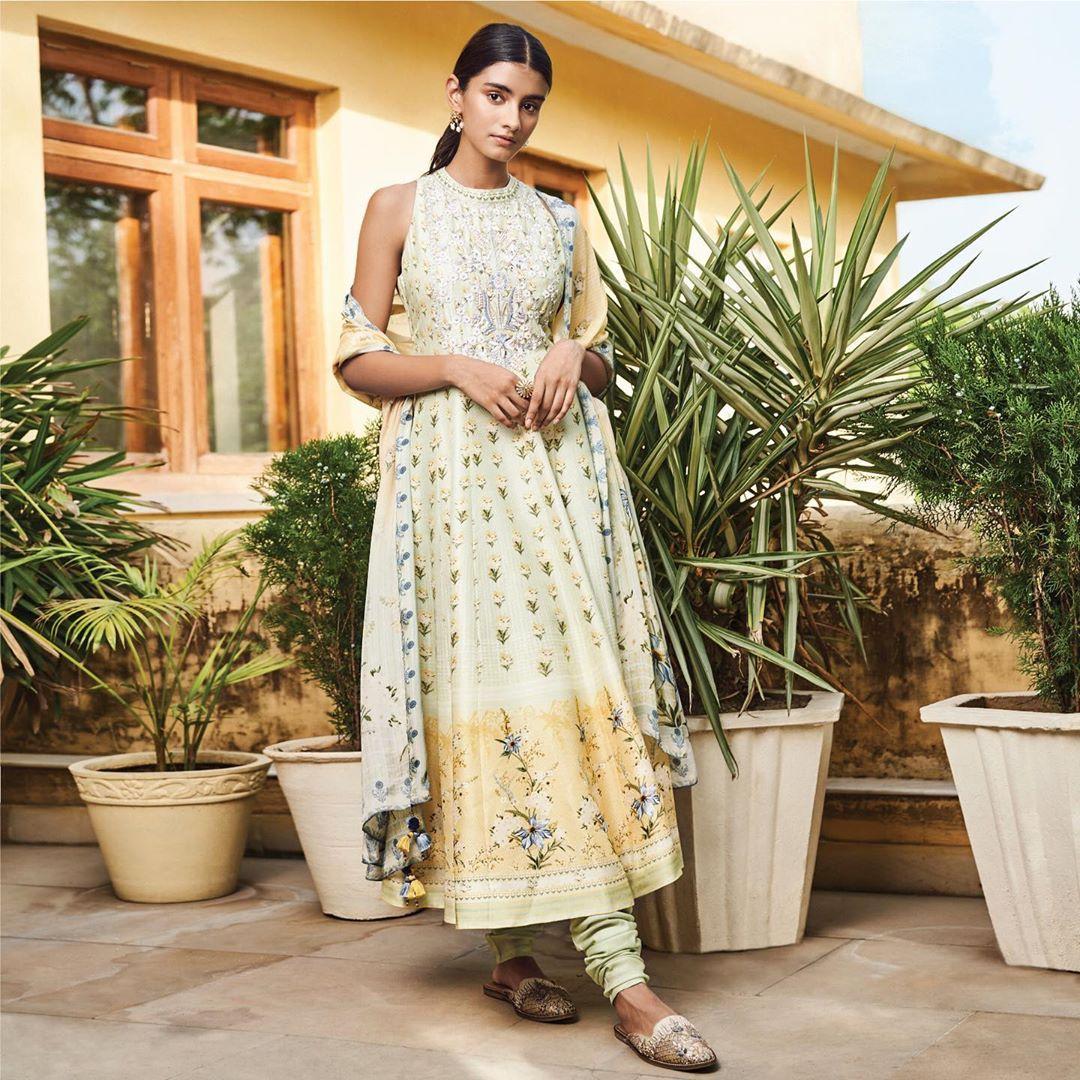 This stunning and understated designer Anarkali suit by Anita Dongre is giving us all the summer feels in the world. Not only is it super duper pretty, but also very appropriate for the hot and humid weather. Designer Anarkali suits are thought to be very heavy and OTT, but this one breaks that stereotype because it very lightweight.
This will be perfect for your everyday wear post your wedding, especially in the first week. You can also wear it to lunch at a relative's or friend's house.
3. Flows like water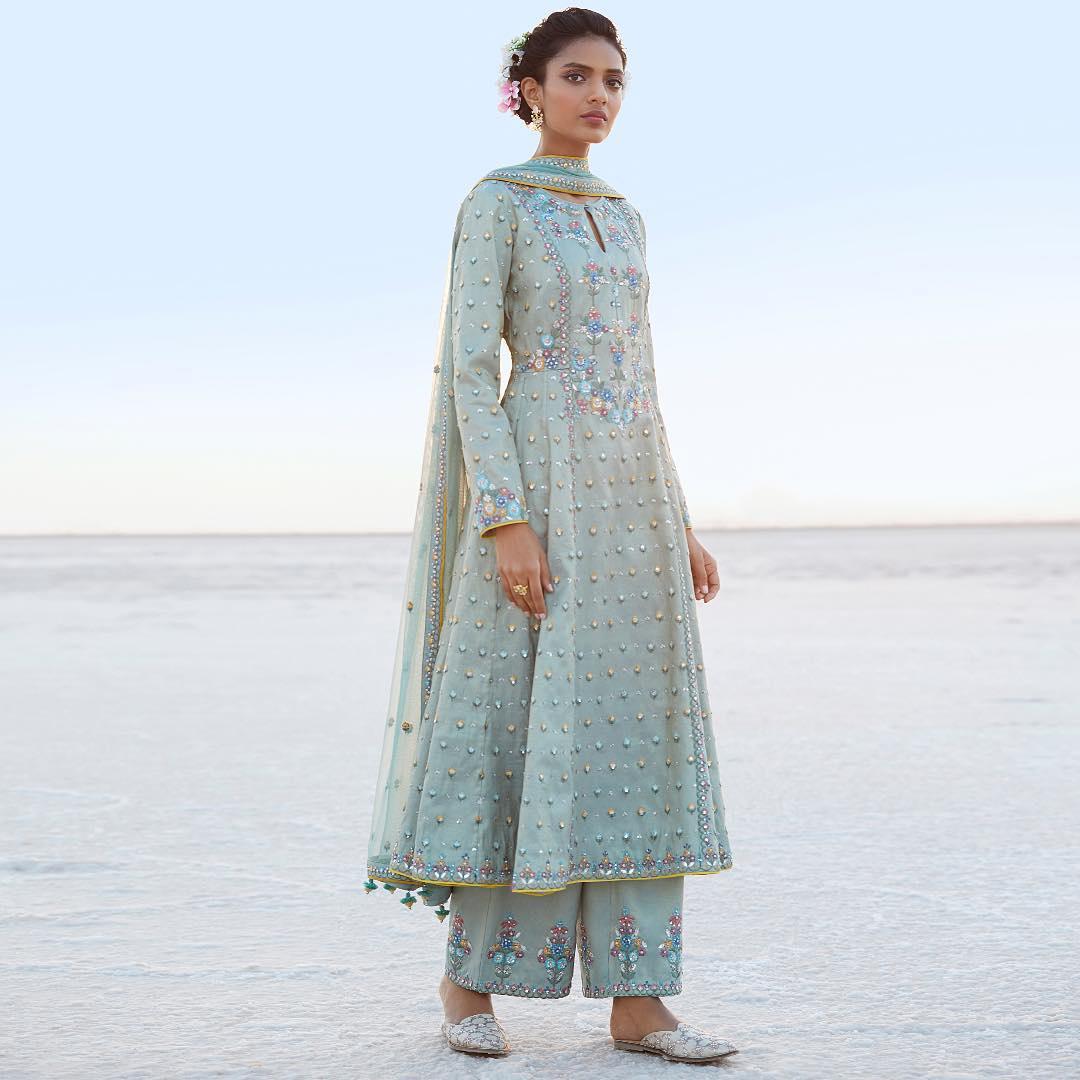 People think that designer Anarkali suits only go with churidars, but that is definitely not the case with this oh-so-pretty Anita Dongre outfit. The embellished Anarkali kurta and matching straight pants are just what you need to look stunning on that family dinner you are planning to go to. It is also perfect for a simple get-together with all your relatives post the wedding or for a teeny-tiny ritual that is going to be held at your house.
4. Contrasting hues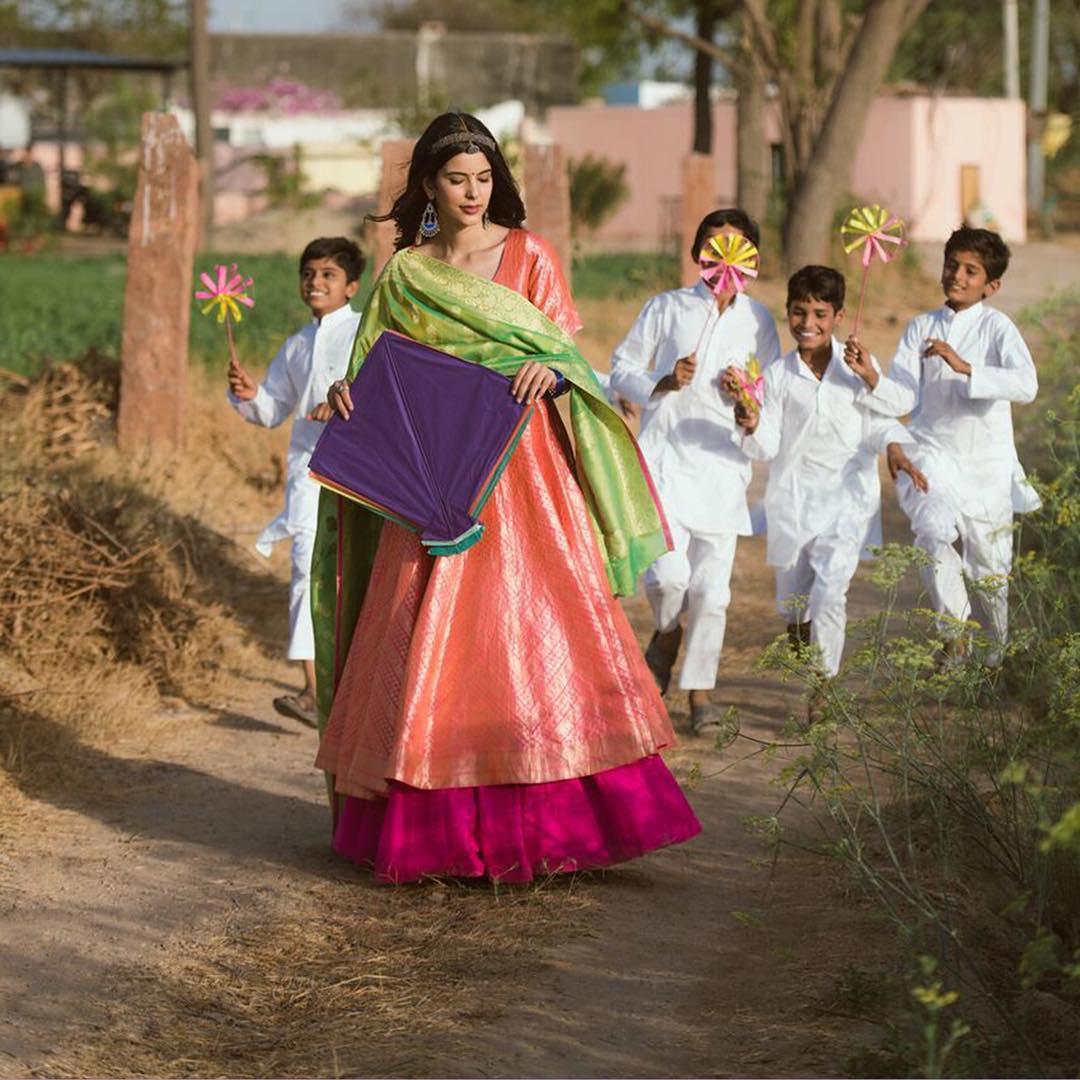 There is something so special about Banarasi silk, something that we can see but not put into words. It flows like magic, and even though it sounds a little exaggerated, in reality, it's just like that. The flow, the look and feel of this fabric is something out of this world. It looks extremely regal and understated at the same time, and is also very comfortable.
That is a lot of qualities for one single fabric. Designer Anarkali suits in Banarasi silk look so gorgeous and this one from Bageecha Banaras is proof of this. The contrasting colours of the kurta, palazzos and Dupatta are a treat to the eyes. Wear this gorgeous suit to any of your post-wedding events and it is bound you make heads turn.
5. Understated charm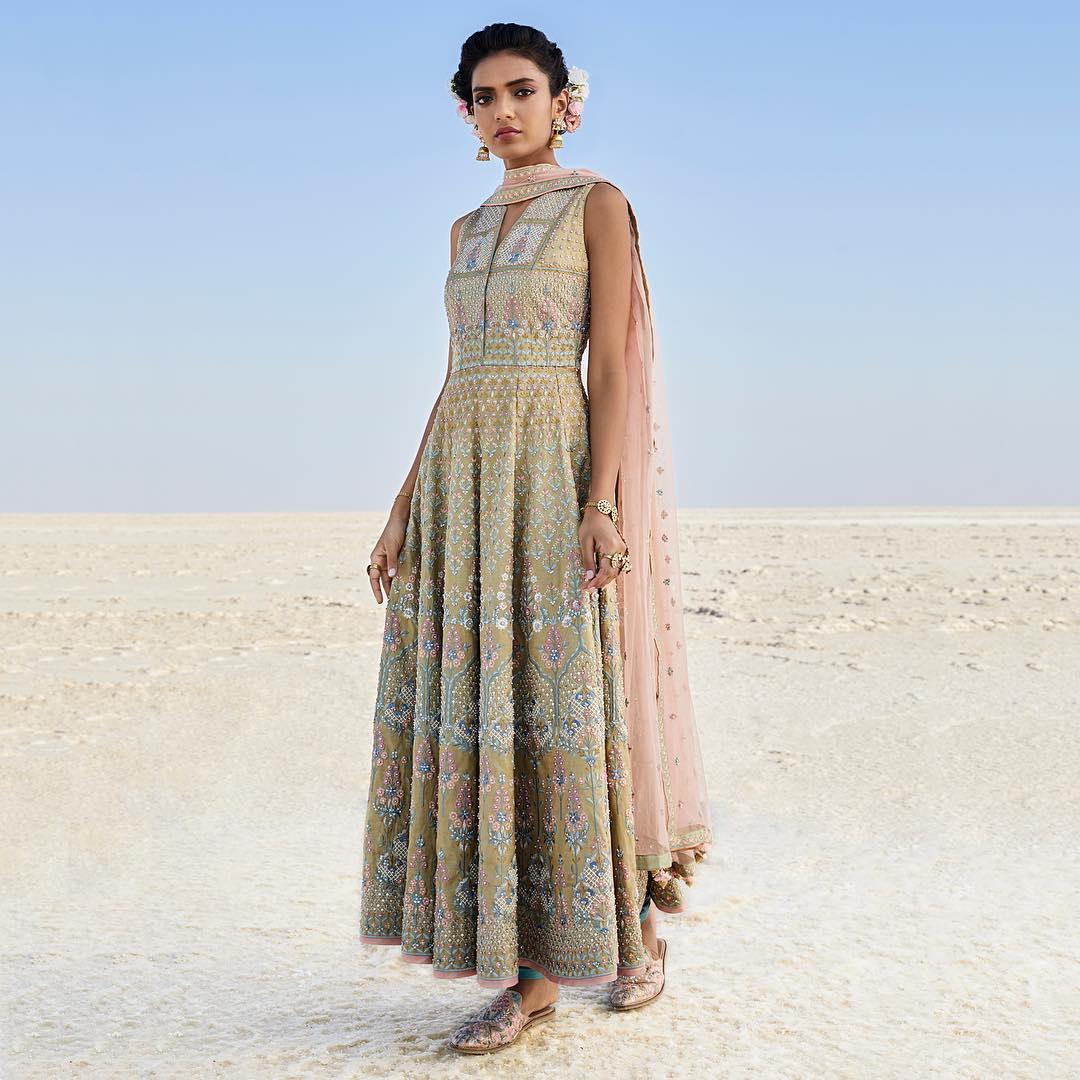 Even if we keep the stunning colour and flow of this beautiful Anarkali from Anita Dongre's kitty aside for one moment, we just cannot get over the gorgeous and intricate embroidery and the pretty embellishments on it. It is just another level of gorgeousness and anybody who wears this outfit is bound to look like a princess. It is a very decent and elegant designer Anarkali suit which will make you look like a dream.
6. Of poise and delicacy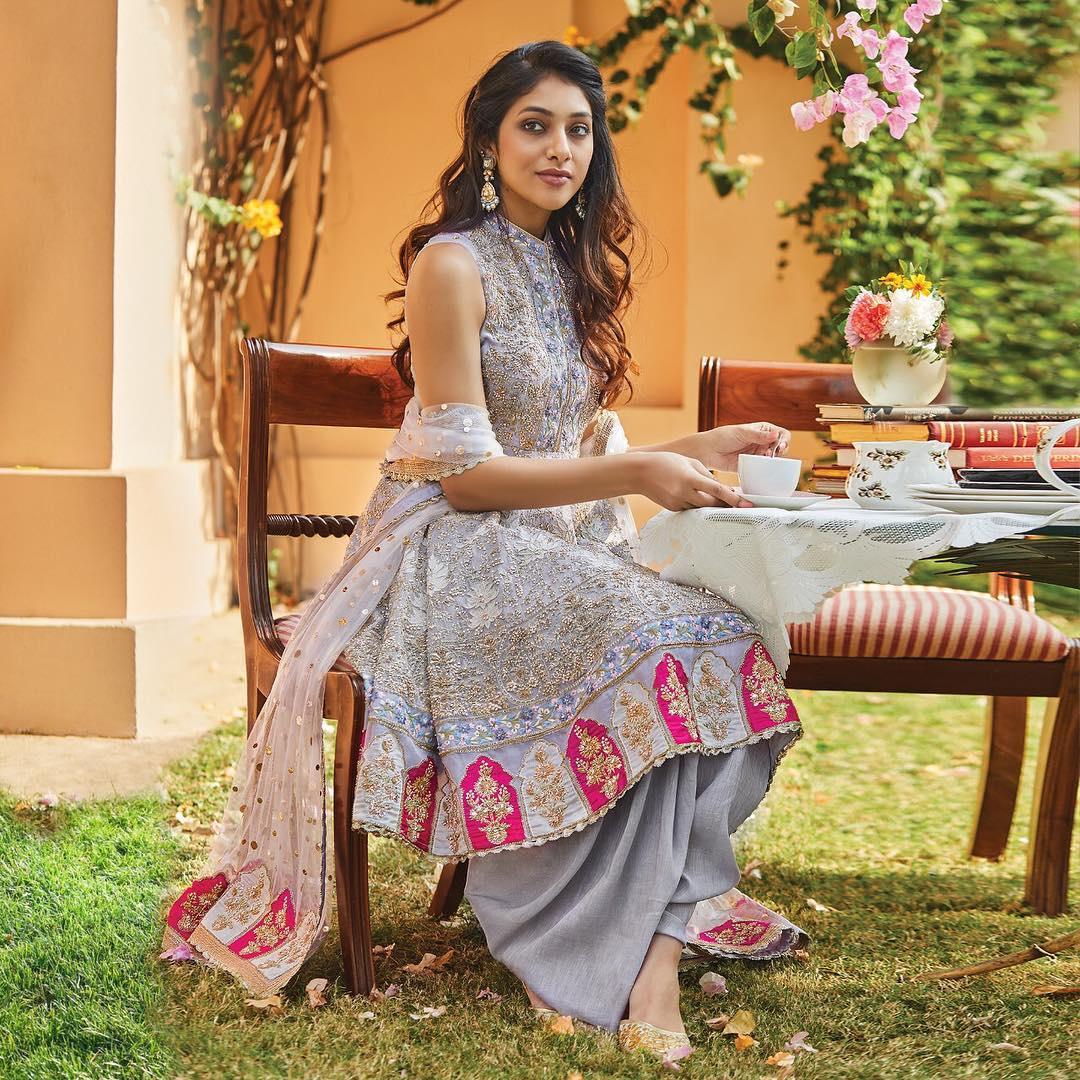 Like we said earlier, Anarkali suits are very versatile garments. They go well with churidars, but also work wonders with Salwars, palazzo pants and straight pants. This one with a Salwar is one of our favourite designer Anarkali suits of all time. Coming from the house of Sue Mue, this understated grey and pink embroidered Anarkali is perfect for occasions such as dinners and evening outings with the family post the Shaadi madness is over.
7. Silken matters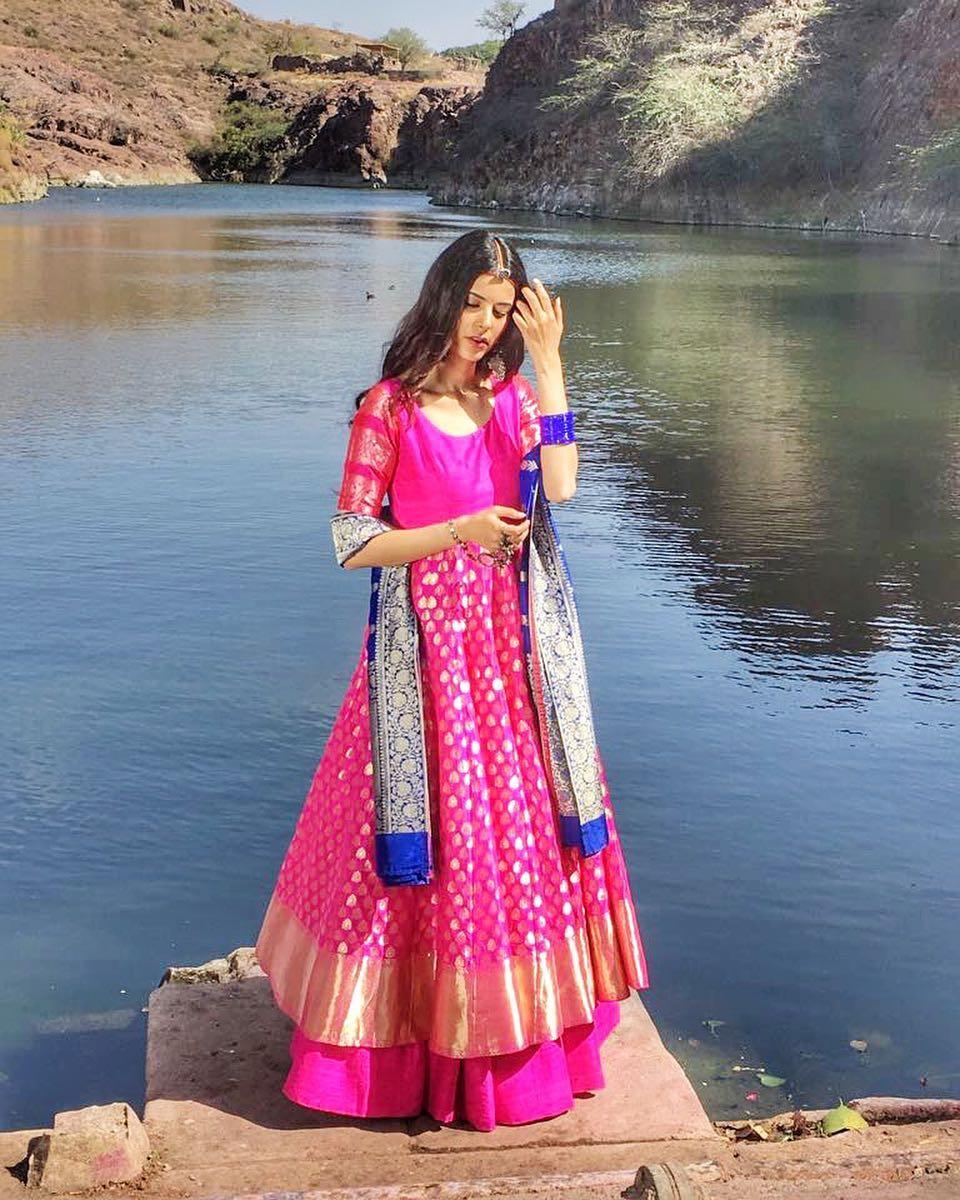 What did we say about Banarasi silk suits? Here is another proof of why we think Banarasi silk designer Anarkali suits are the best! This gorgeous Bageecha Banaras outfit does not only have the best colour combination but also the most amazing flow. The bright fuschia pink colour is perfect for an evening function. No matter what the function is, this outfit will look stunning!
8. Intricate tales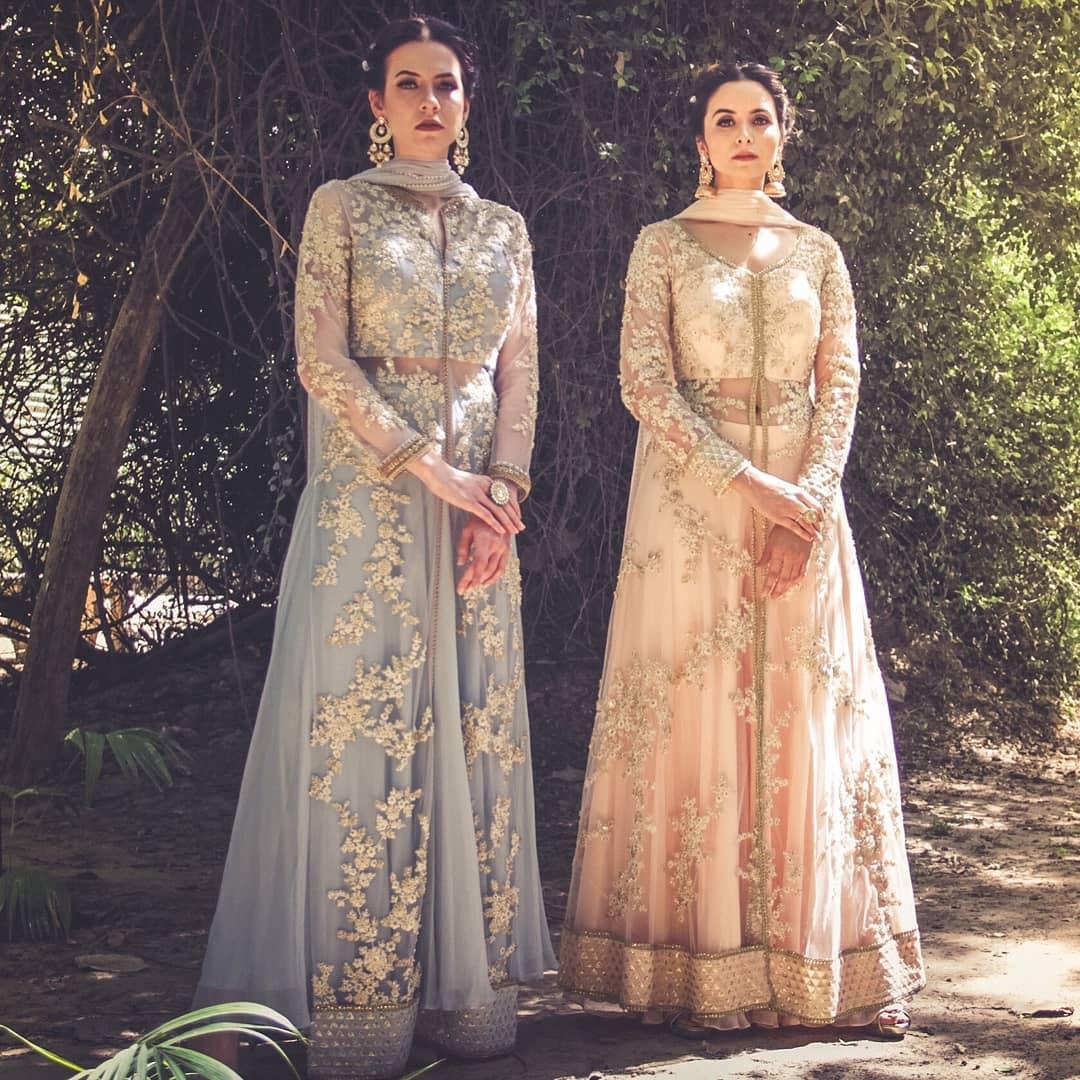 These beautiful and intricate jacket style designer Anarkali suits by Megha & Jigar are a great option for a slightly bigger post-wedding function. You can opt for a darker colour if it's an evening event, but lighter pastel colours will wonder for a day function.
We are in love with all these designer Anarkali suits and we hope you got some amazing fashion ideas for your post-wedding outfit needs! With a plethora of options available to you, we are sure you're going to have the best time picking up your favourites and choosing the make-up and accessories to go with them.
Which of these designer Anarkali suits are your favourites? Do let us know in the comments section!