Sparkle and Shine! Zardosi work and How You Can Identify It This Week
So, your wedding is around the corner and you want a beautiful Zardosi work lehenga for your wedding but you're not much aware of zardosi work? Well, don't worry! Here is everything that you need to know about zardosi work!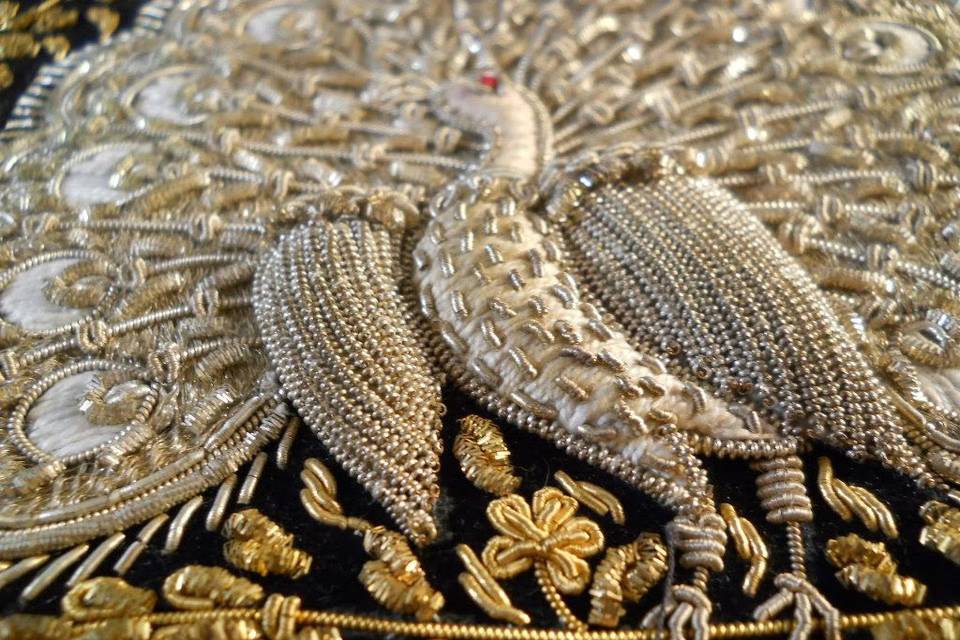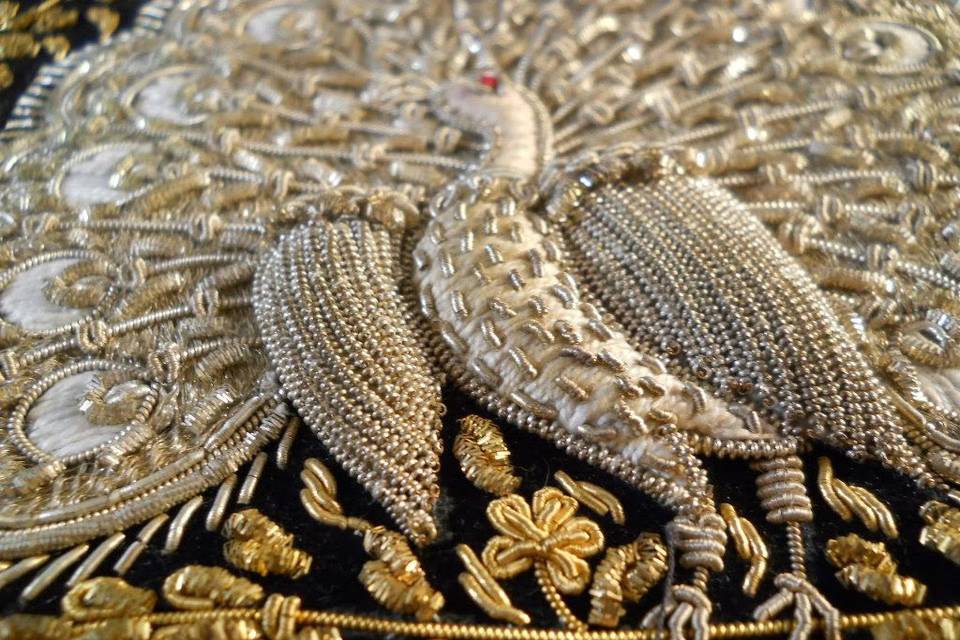 Image courtesy: Indiamarks
Zardosi embroidery is one of the most popular bridal clothing embroideries. Zardosi work is basically a royal embroidery type in which various beautiful embellishments are sewn on cloth using a metallic gold thread. This embroidery type is undeniably the most preferred embroideries used by famous bridal designers such as Sabyasachi Mukherjee, Anita Dongre, etc.
Hands down, Zardosi work embroidered bridal outfits are much in demand this wedding season. Well, if you're looking for the same but are a bit sceptical about the right choice, we assure you after reading this post; all your doubts about Zardosi work would be gone!
How to Identify Real Zardosi Work?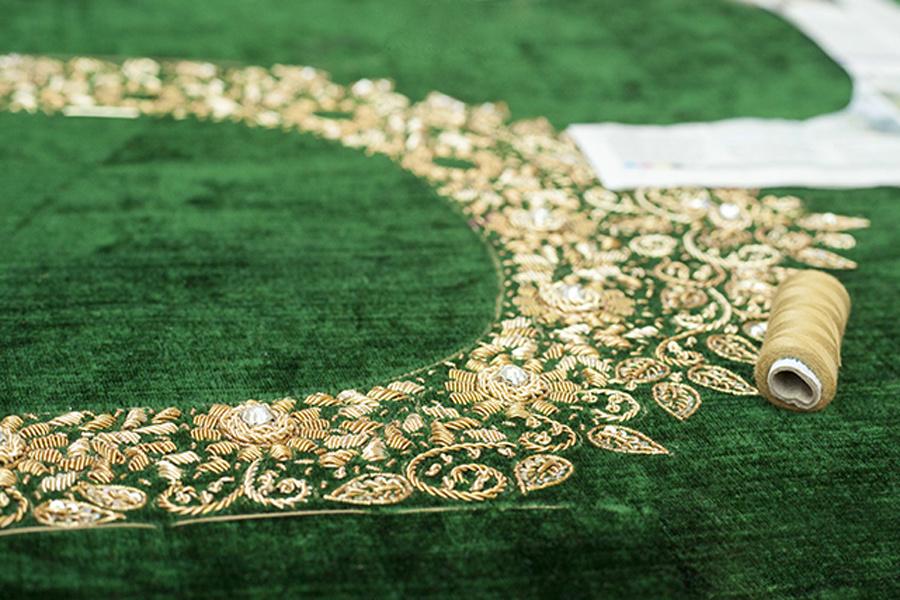 No doubts, these days copy of everything is available in the market. It is good for the people who want to save money but some people actually look for authentic work. Well, there are a few things that you should keep in mind to find out whether the work done on the cloth is real zardosi embroidery or not?
1. Main base
The main base of zardosi work is the metallic thread in which all the embellishments are sewn. The good quality zardosi work would have a good quality metallic thread as well however in the fake and cheap zardosi work, this thread is of very poor quality which can break anytime. And that's obviously you wouldn't want!
2. Colour of thread
The second thing to notice is to check the colour of bullion embroidery thread. It is a spiral-shaped thread which needs to sew on the fabric using the tread. This embroidery thread should match the zari thread.
3. Check the detailing Lastly and the important thing is to check the detailing of the work. Look at the embellishments properly. The poor quality zardosi work may have different or faded coloured embellishments.
Since now you know how to find real zardosi work, let's move onto the latest and trendy zardosi bridal outfits that every bride-to-be should have!
Zardosi Embroidered Outfits For Every Bride-To-Be!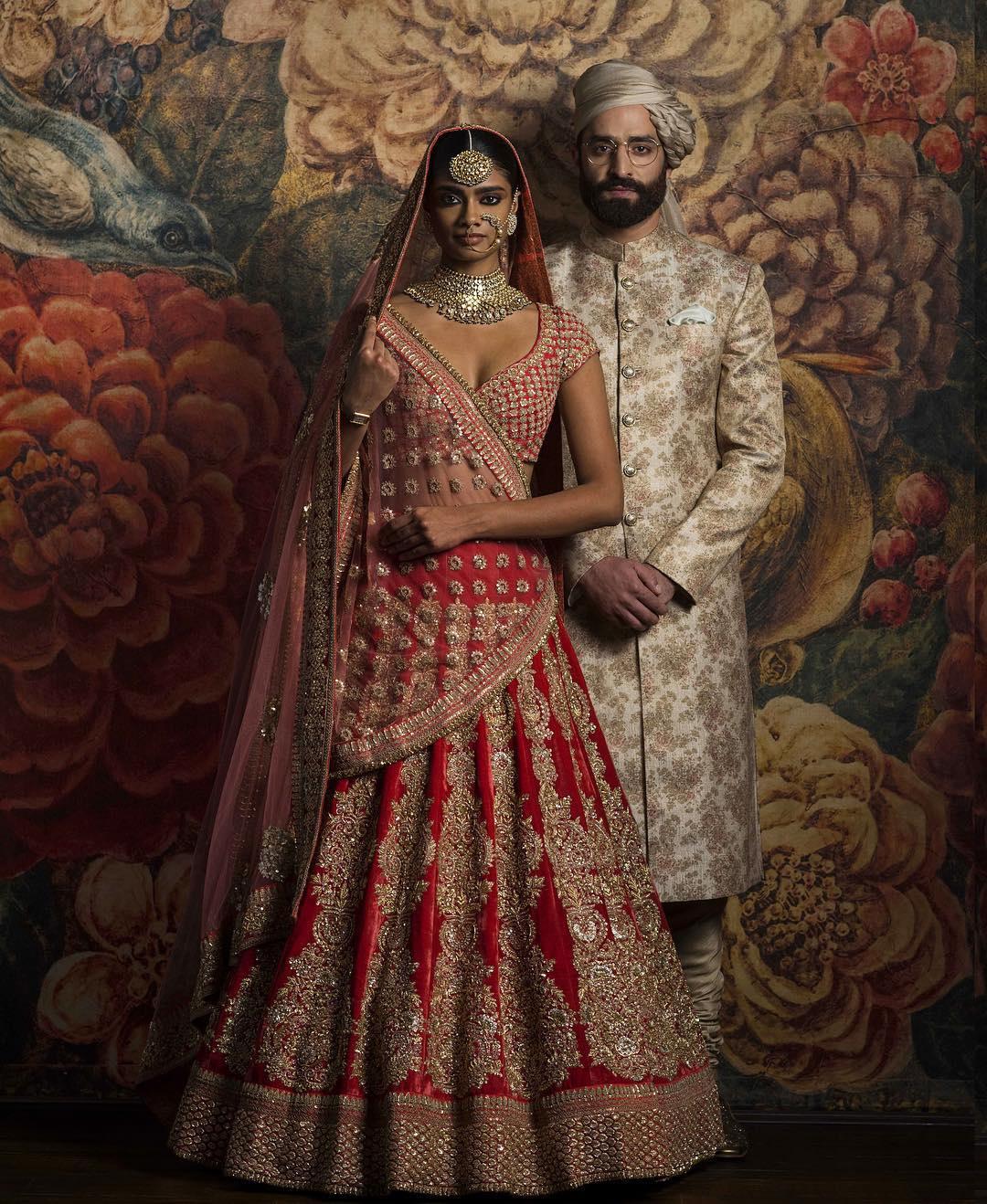 Zardosi work is in much demand these days and the credit goes to the bride's first choice Sabyasachi Mukherjee who very well knows how to blend glamour with traditions. Other well-known designers like Manish Malhotra, Anita Dongre's bridal collections also have beautiful and stunning zardosi work embroidered outfits.
Let's check out some of the latest zardosi work bridal outfits to give you a bit idea of what should you buy and what you should not for your wedding!
1. Zardosi Work Embroidered Lehenga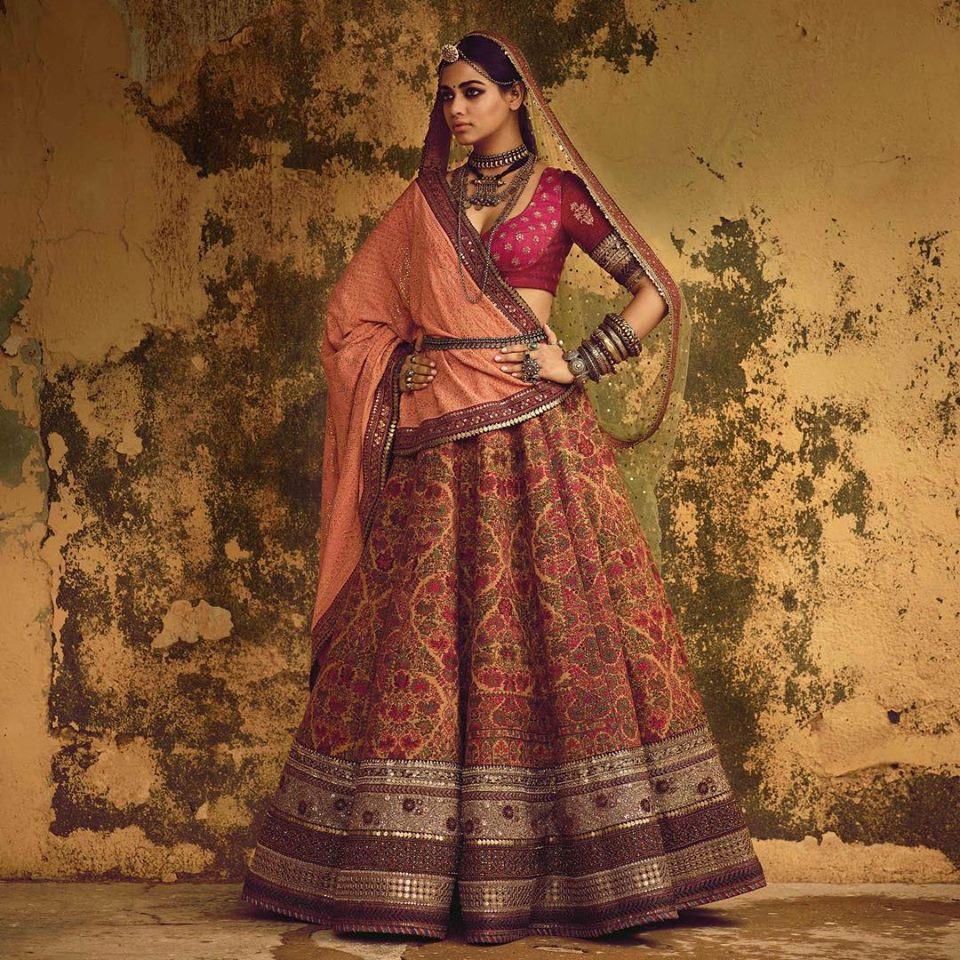 Image courtesy: Sabyasachi
From months before, lehenga is the first thing a bride-to-be starts searching for. There wouldn't be any woman who hasn't thought of her wedding outfit before even before wedding talks. We all have done that. Haven't we?
Since we all are so picky about wedding outfit, how can we go for anything? Well, the good thing is that today there are so many jaw-dropping lehengas available in the market which brings your various options to choose from.
2. Zardosi Work Embroidered Anarkali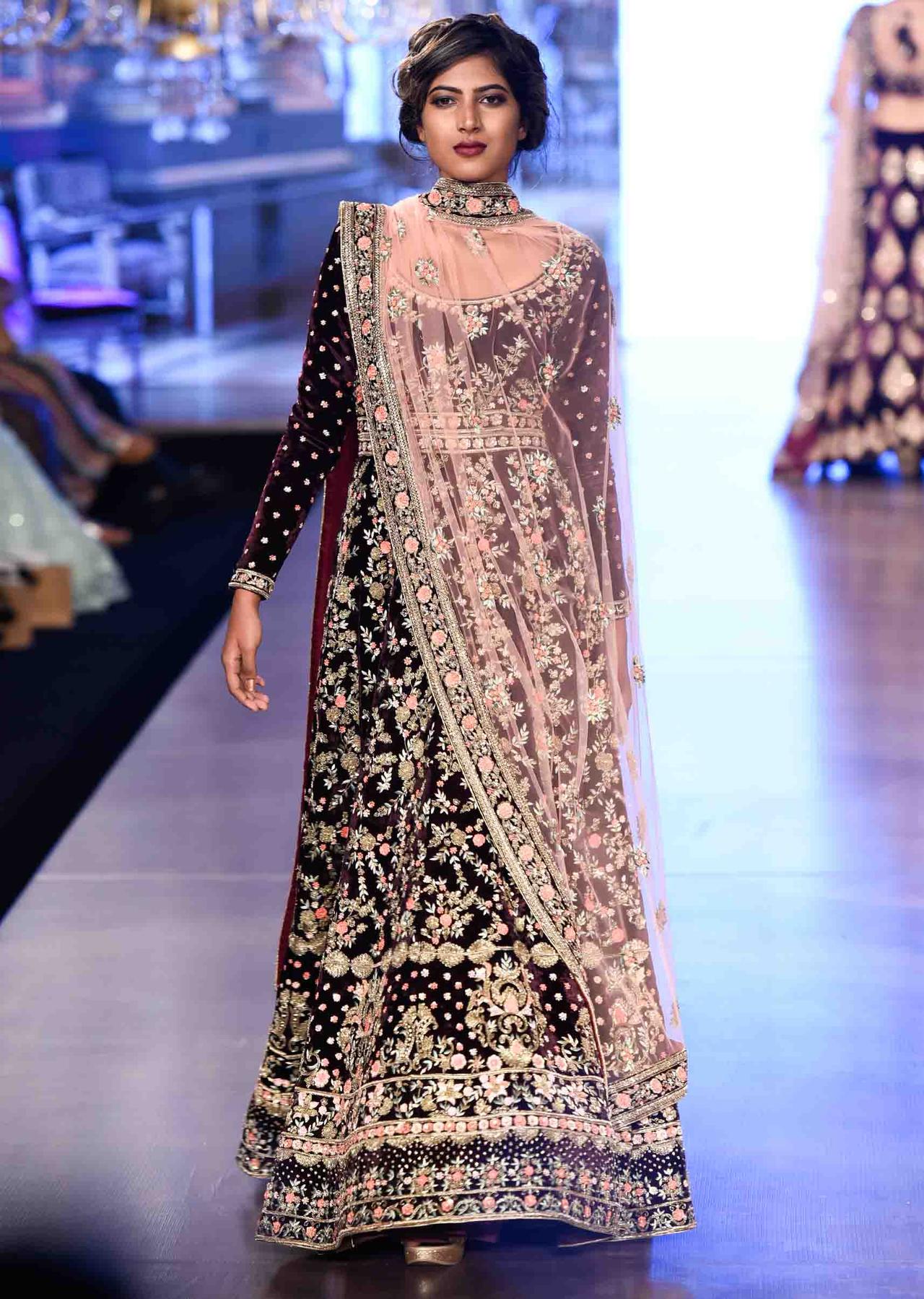 Image courtesy: Kalki Fashion
Now after the wedding, what? Obviously, you have to have the perfect reception outfit. Well, a beautiful zardosi work embroidered Anarkali is the perfect wedding reception outfit pick. It looks royal, elegant and comfortable at the same time.
3. Zardosi Work Embroidered Dupatta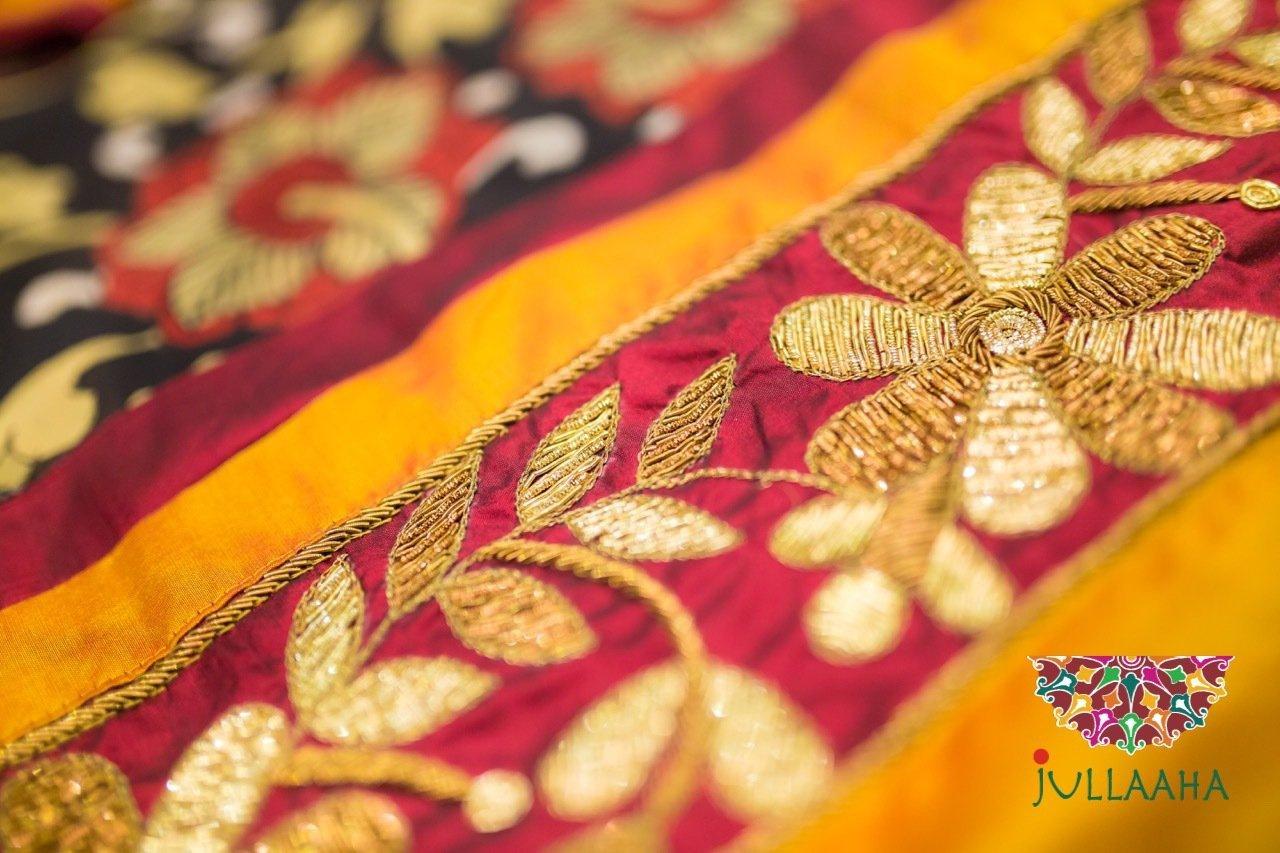 If it's your wedding, you definitely need some royalty and elegance in your clothes. There is literally no debate about it. Most bridal dupattas are either less embroidered or filled with all unwanted tacky embellishments. If you want to wear a wedding dupatta close to Deepika Padukone's 'Sada Saubhyagyavati Bhava' dupatta, you can look for zardosi work embroidered dupatta and get the same thing written on it! Hands down the best alternative to that!
3. Zardosi Work Embroidered Potli Bag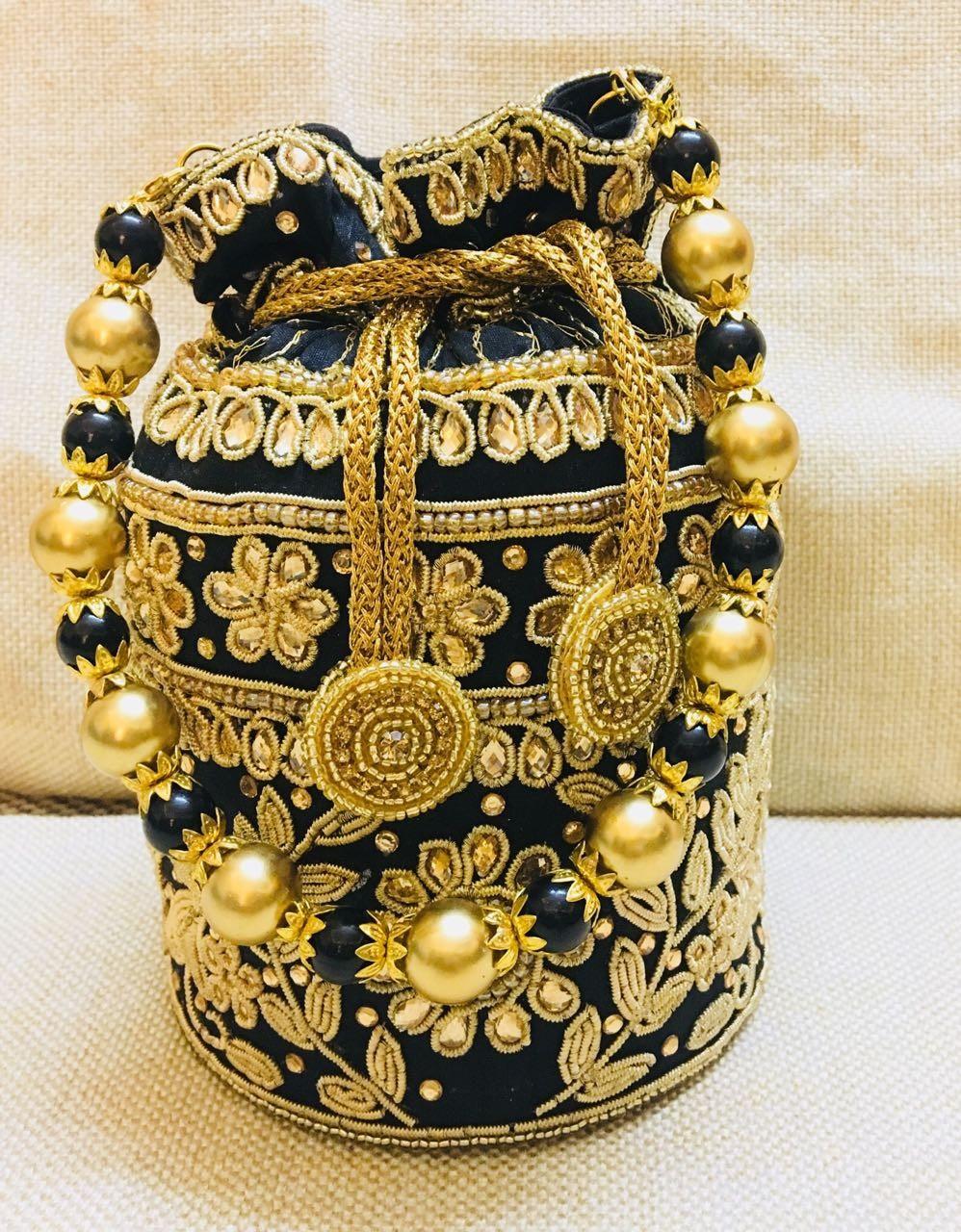 These days, Potli bags are very popular among women. This type of bags looks beautiful, royal and perfect for weddings. A zardosi work Potli bag is the perfect bag a newly-wed bride can go for. It will speak all the royalty in your favour!
4. Zardosi Work Embroidered Jutti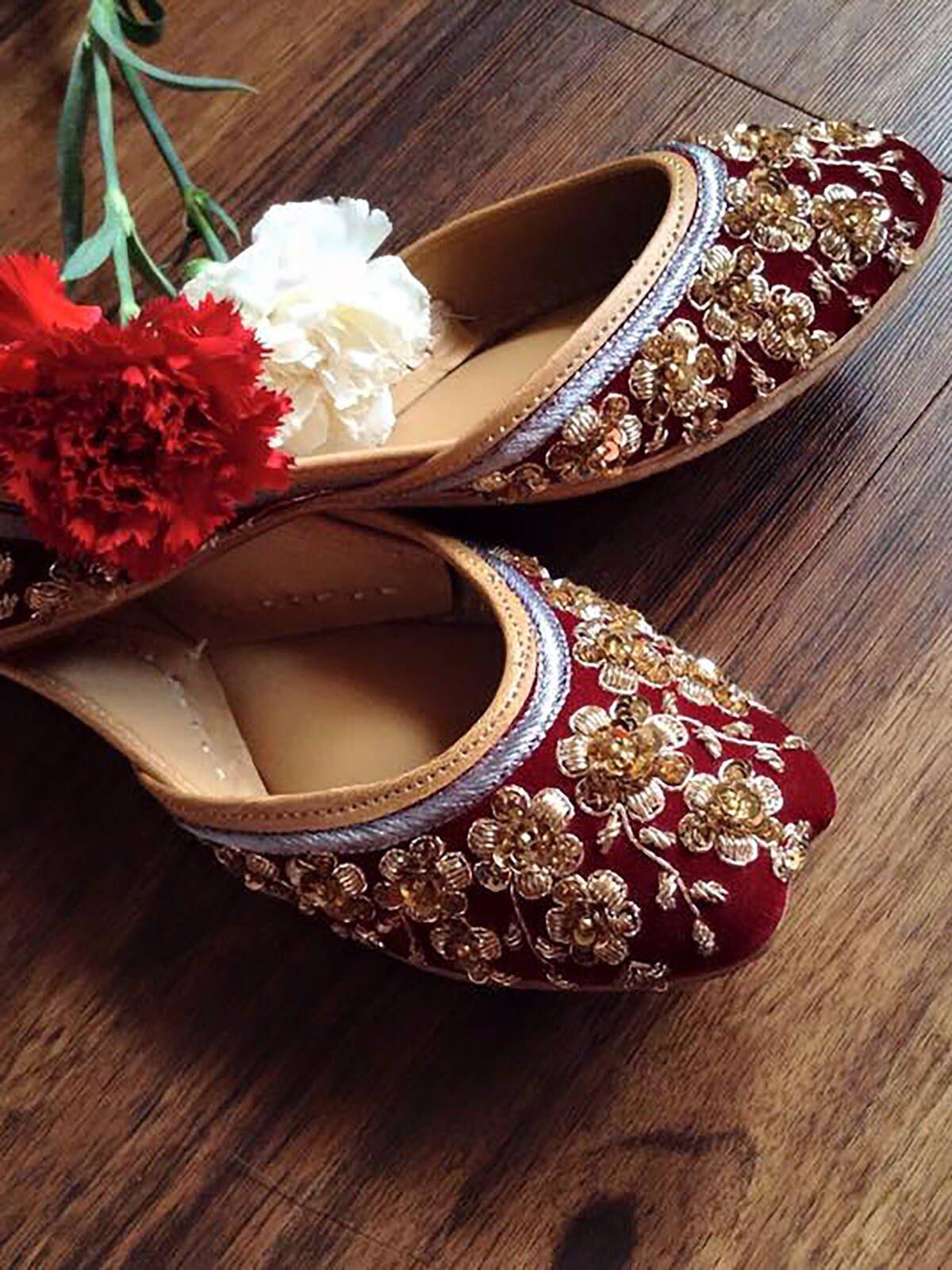 Even though all the focus goes on the wedding outfit, we shouldn't forget how important wedding footwear is? For wedding footwear, you can go for wedges, flats or juttis. These all look good and are comfortable at the same time. The much-demanded zardosi work can be found in footwear as well. Look at this beautiful pair of zardosi work embroidered juttis. Isn't it looking gorgeous?
5. Zardosi Work Embroidered Bangles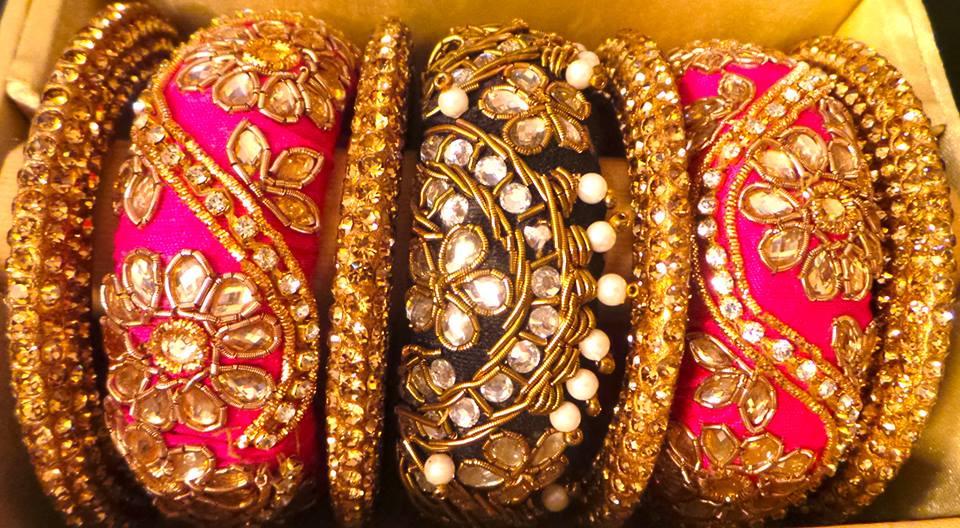 If you don't want to go for glass or plastic bangles, you can go for something better. Zardosi work bangles are better options. These bangles are full of embroidery which leaves a royalty wherever you go!
So, did you get some idea about what to choose, how to choose? Well, if you did, our work is done here but if you have any other questions about zardosi work, you can drop your questions in the comment section below. We would love to help you.
Hey, let us know what you selected for your wedding, okay?
- Written by Vineeta Dangla