6 Of The Most Stunning Cotton Anarkali Dresses To Inspire You This Wedding Season
If you are looking for the perfect wedding party outfit, we've got you covered! From pastel colours to heavy embellishments, there's an Anarkali style for every occasion. We've rounded up our favourite cotton Anarkali dresses to inspire you!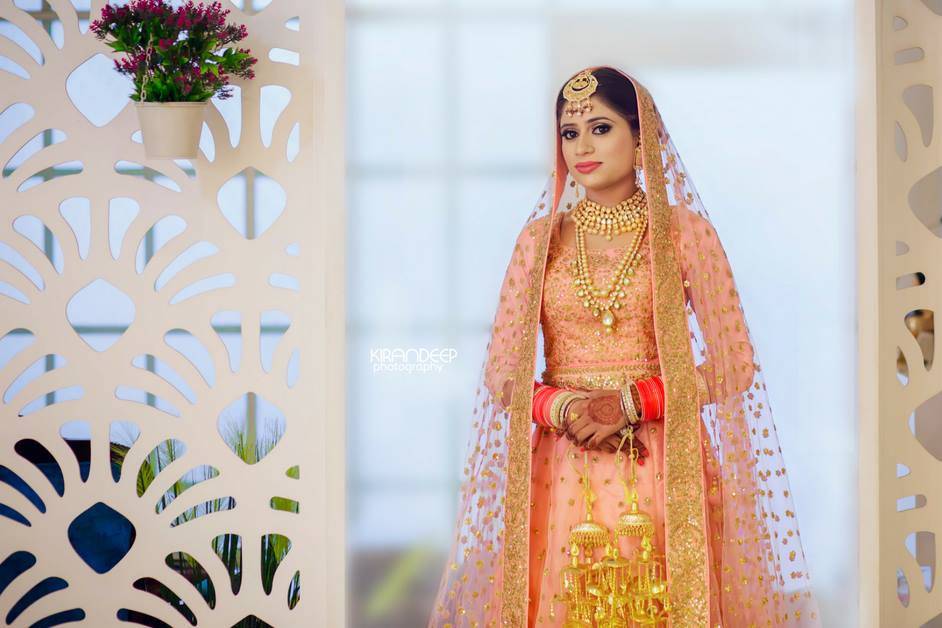 Indian traditional wear is known for its classic looks and versatility. With new prints and patterns, many women are adding a modern twist to their designer sarees and the love for lehengas has been at an all-time high. But let's not forget about the beauty and charm of the cotton Anarkali dresses.
This outfit has become a raging favourite among many brides thanks to its festive looks that can be dressed up or down to suit your personal style. From the reception to the sangeet, this flared tunic will make you a style icon at the wedding party. To inspire you this wedding season, we've rounded a list of our favourite cotton Anarkali dresses.
1. Fit and flare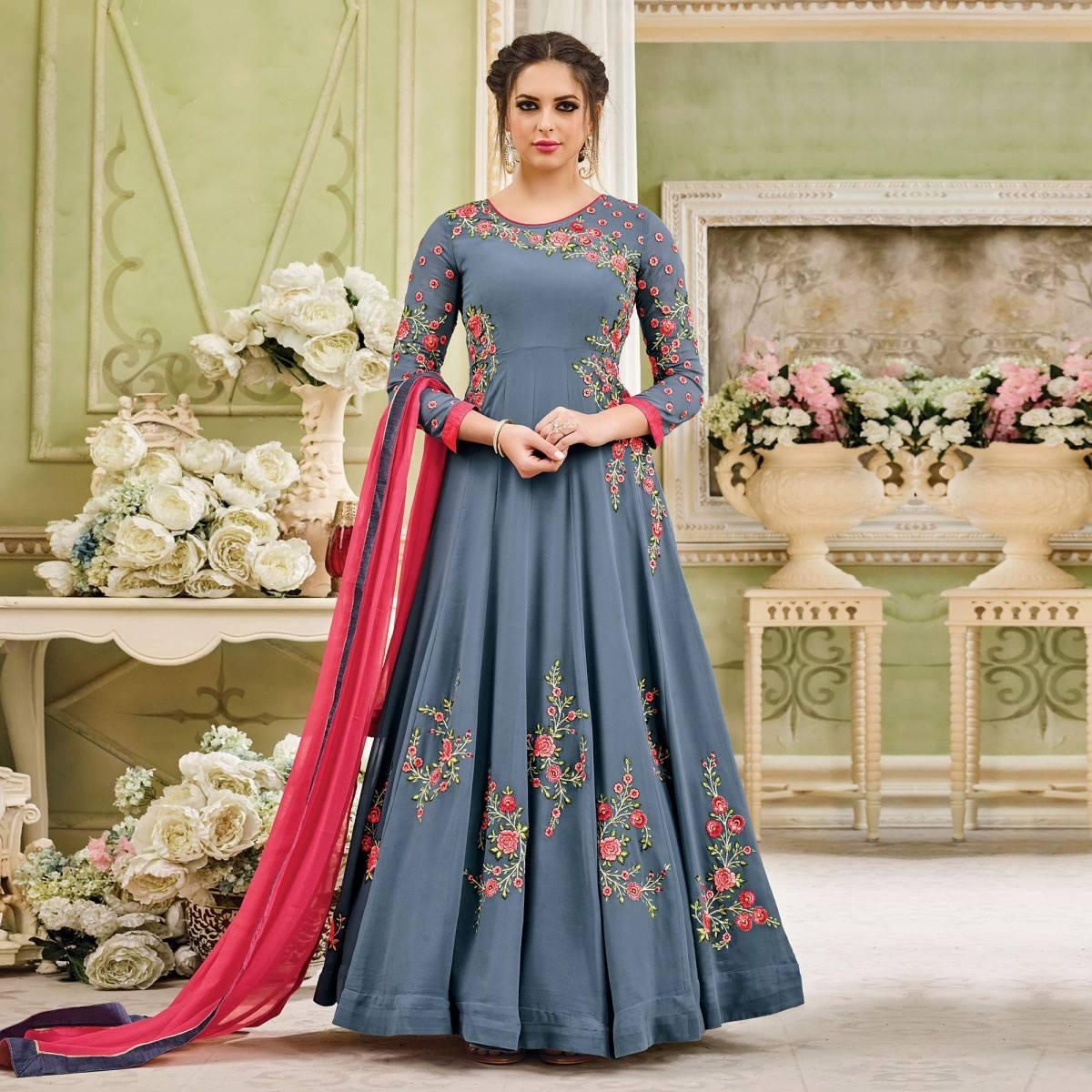 Image Courtesy: Peach Mode
Anarkali designs are huge on the wedding scene thanks to the comfort level and effortless look it provides. There are many different ways to play with the style and fabric of the Anarkali but cotton Anarkali dresses are by far the chicest and easy to wear.
This stunning grey-blue cotton Anarkali features a beautiful blouse embedded with tiny pink flowers and roses. The elegant Anarkali is giving us some serious wedding part vibes. You can pair this outfit with a pink dupatta to enhance the colours of the flowers and some statement earrings and necklace.
2. Beige beauty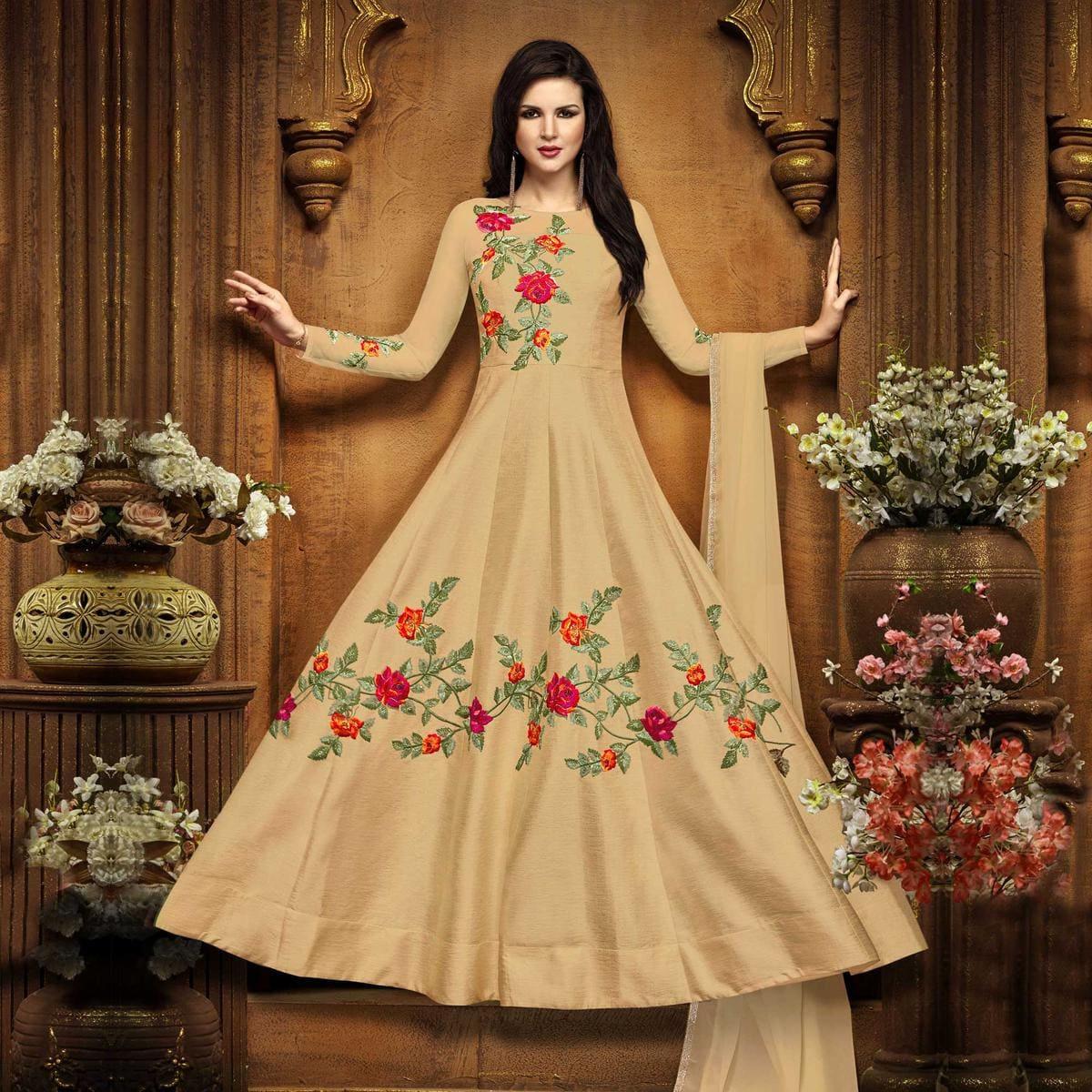 Image Courtesy: Peach Mode
What makes cotton Anarkali dresses a great outfit is its ability to play with different colours and designs. The wedding season comes during the comparatively hotter months, so if you are looking for a summer wedding party look, cotton Anarkali dresses is the way to go.
The gorgeous beige Anarkali has a vine of roses embedded on the skirt. While the neutral beige colour seems plain, the red and green of the roses add a pop of colour to the entire outfit, giving it a grand look. This dress style Anarkali top comes with a rose motif embroidery along the sleeves and blouse, giving it a royal look. This gorgeous outfit is all the jewellery you need to wear some statement Jhumka earrings to complete your look.
3. Pretty in pink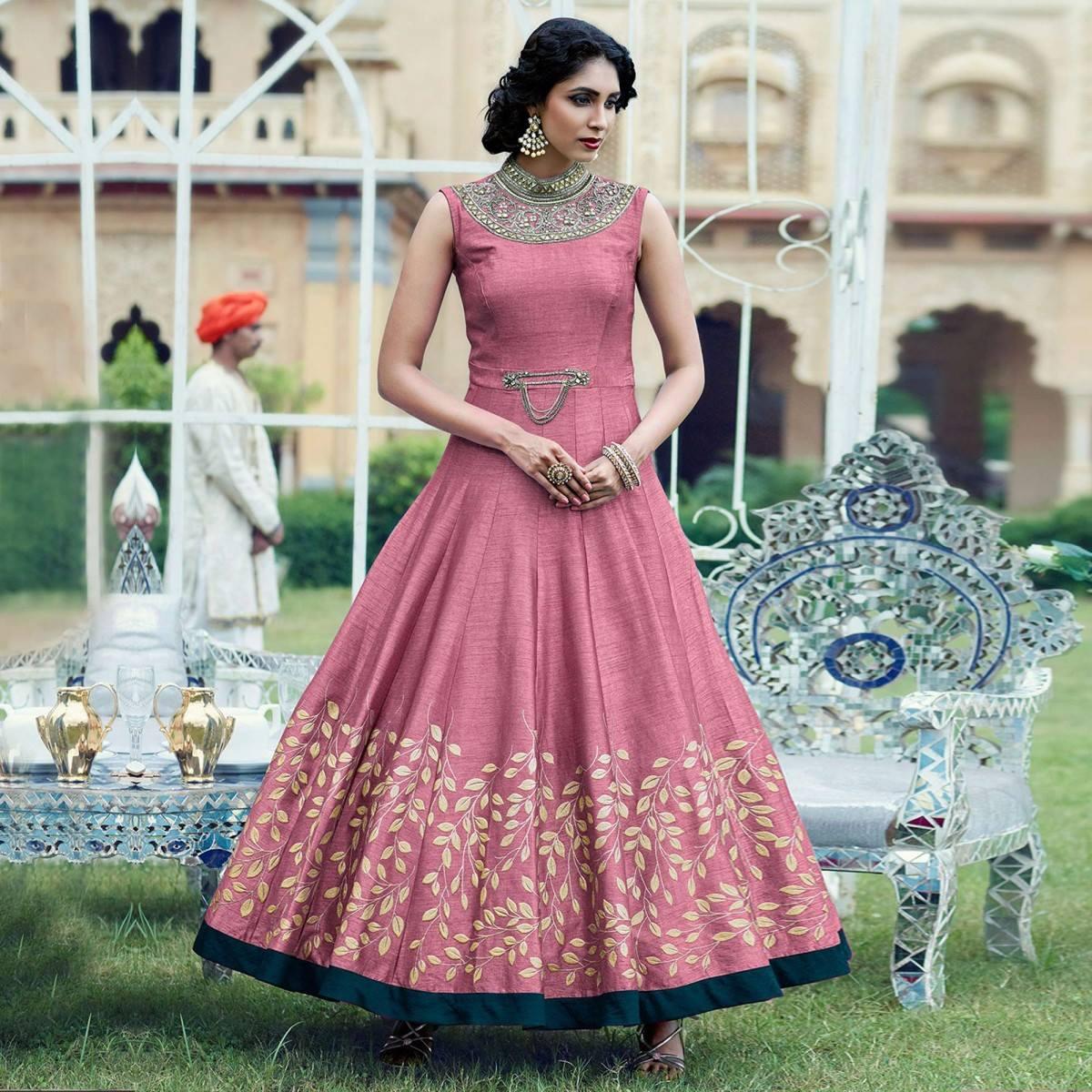 Image Courtesy: Peach Mode
There are many ways one can make a fashion statement with a traditional outfit like the Anarkali. Some women choose to incorporate their own styles on the outfit while others take the Indo-Western route and get creative with the patterns and colours of cotton Anarkali dresses.
If you want to a simple yet stunning cotton Anarkali dress, check out this beautiful pink Anarkali. The Anarkali top features a stunning neckpiece with stone mirror work and the waistline is embedded with an intricate design element. While the patterns on the Anarkali are fairly minimal, the base of the skirt incorporates a golden leaf design that really adds to the beauty of the outfit, giving this traditional attire a contemporary feel. All you need to complete this look are a fancy pair of earrings.
4. Royal blue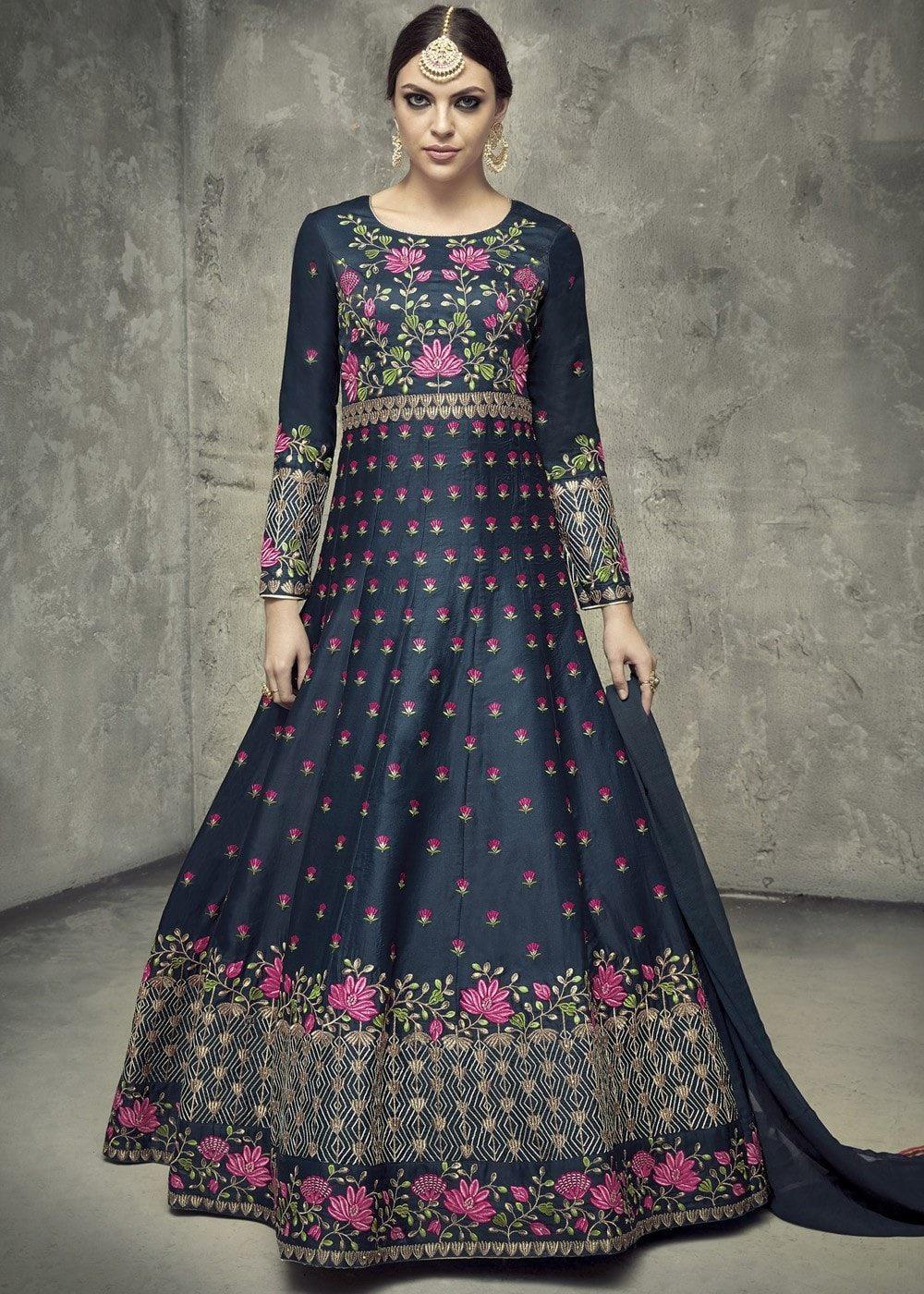 Image Courtesy: Peach Mode
If you are going for that festive and sensual look, you can't go wrong with a navy blue outfit with pink flowers. This elegant Anarkali incorporates that flowy, frilly effect with some creative patterns and embroidery designs. The top half of the Anarkali includes heavy pink and green embellishments symmetrically drawn across the blouse.
The Anarkali dress has tiny floral patterns scattered across the skirt in navy blue cotton fabric. For an added touch of uniqueness, the arms of the Anarkali feature a gold diamond pattern embellished with flowers. The base of the Anarkali has a shiny gold border with a pink border. Let your Anarkali do all the talking this wedding season, so keep your accessories minimal and go for lightweight jewellery.
5. Modern motifs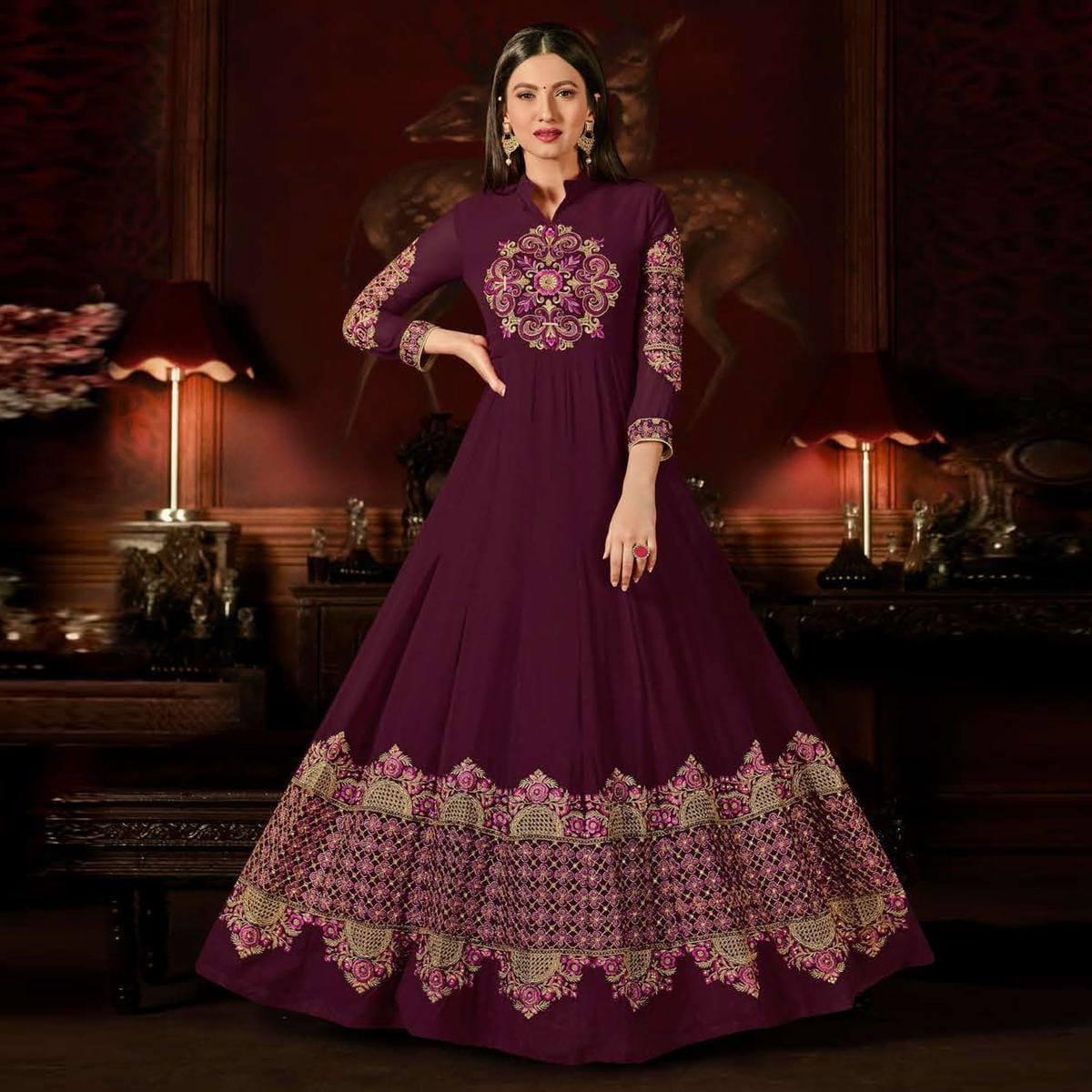 Image Courtesy: Peach Mode
Searching for that ultra-modern Anarkali outfit? Well, look no further. Cotton Anarkali dresses are all you need to make a fashion statement at the wedding party. While the style and cut of this Anarkali is fairly simple on the maroon fabric, it is the bold symmetrical and floral patterns that really make the outfit.
Large green and pink patterns that layer the base of the Anarkali skirt. The blouse comes with its own circular floral motif and complements the design on the sleeves and skirt. You can go sans dupatta with this beautiful Anarkali to keep all the focus on these incredible designs. Enhance this modern look with some funky artificial jewellery.
6. An array of colours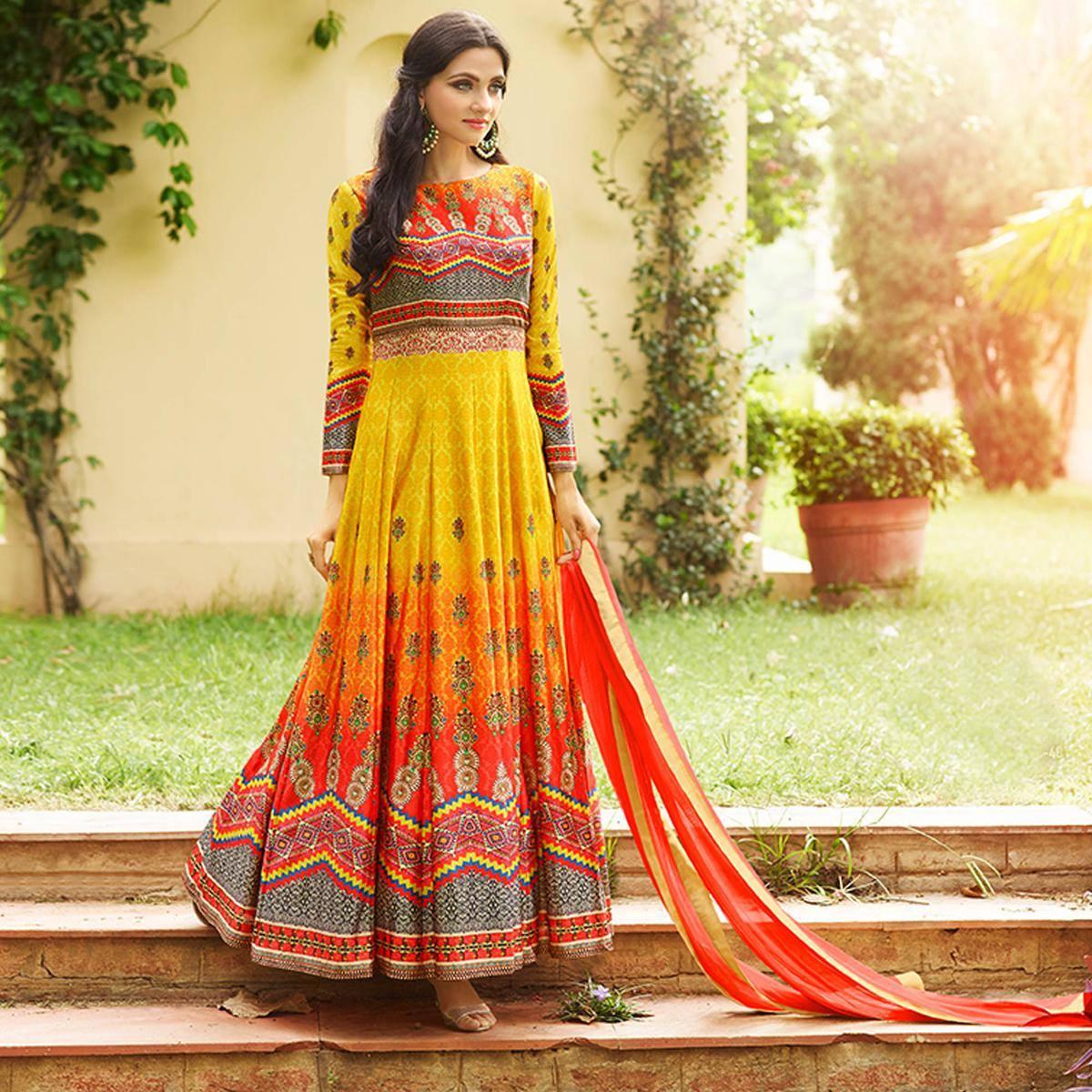 Image Courtesy: Peach Mode
Add a cutesy factor to your look with cotton Anarkali dresses. Nothing says elegant like some circle and diamond patterns embedded on a multi-coloured fabric. With intricate and symmetrical designs and full-length sleeves, this Anarkali will give you that perfect party look. To help balance out the myriad of colours on this Anarkali, you can pair this look with a simple orange coloured dupatta. Complete your outfit with some Polki earrings and simple gold chain.
Cotton Anarkali dresses are the perfect wedding attire. Their sheer ability to combine traditional with modern makes them a favourite among many women. There are many different ways you can dress up or dress down your Anarkali to match your personal style. Paired with the perfect accessories and fancy footwear, you are all set to be the star of the wedding party. So what are you waiting for? Use these gorgeous cotton Anarkali dresses to create your very own look.
Love any of these cotton Anarkali dresses? Let us know your favourites in the comments below.