24 Silk Blouse Designs That Amp Up Your Bridal Look For Your Special Day
Blouses come in various shapes and styles and can really make or break an outfit. Here are a few silk blouse designs to showcase your personality and create that perfect wedding look!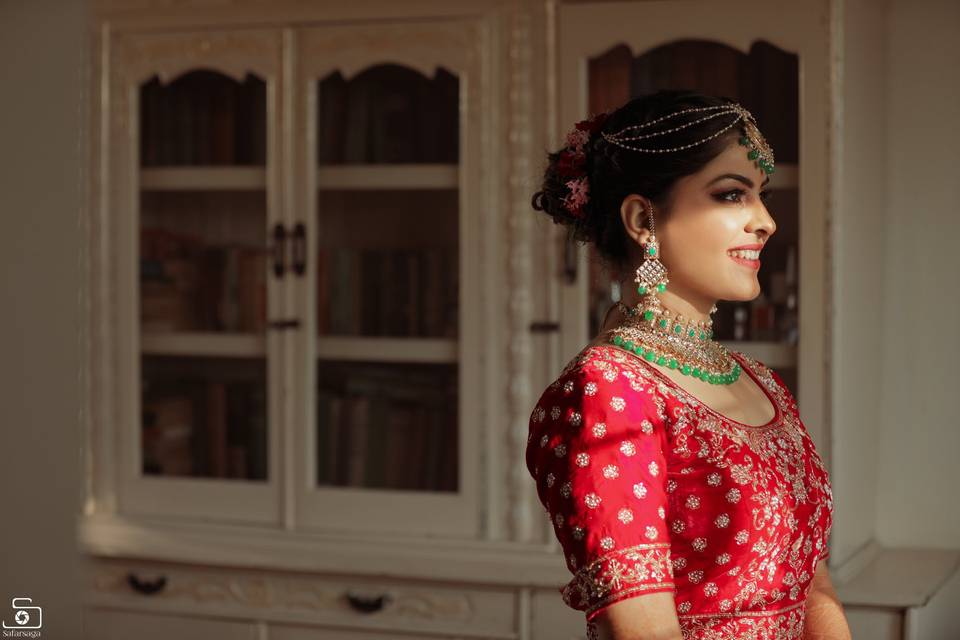 A saree is a timeless, classic outfit that has been worn by Indian women for many generations. It is a symbol of our culture and is worn in different ways around the country. The silk saree blouse, traditionally, had a simple cut and served as an accessory to the saree. In recent years, the blouse has become an important part of the outfit and it can be styled in many different ways to take your bridal outfit game to the next level!
Get creative with your silk blouse designs
Thought blouses were simple support garments, worn under a saree or a dupatta? Your chosen set of silk blouse designs are part of your distinct look. Wearing a discreet blouse under a simple saree has now evolved into crop tops that can be paired with a lehenga or dhoti pants. Creativity is key when it comes to designing your silk blouses as it can really make or break an outfit.
Here are a few ideas to get your creative juices flowing:
1. Simple U-cut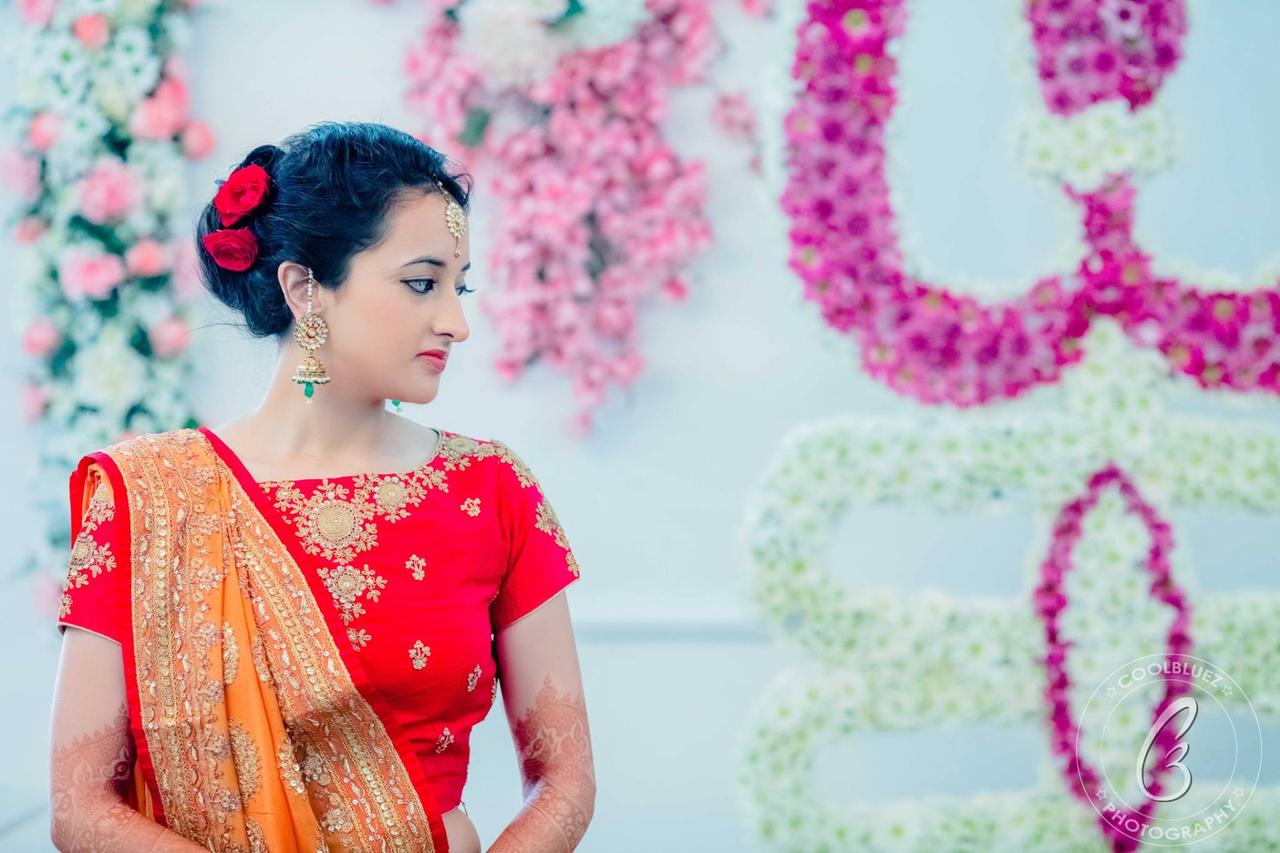 While it's true that blouse designs have evolved over the years, you can't go wrong with a set of classic, U-cut silk blouse designs. If you are going for a traditional bride look, this elegant silk blouse with stylish short sleeves and gold embroidery work is that way to go. It goes great with a lehenga or a silkKanchipuram saree.
2. Traditional with a twist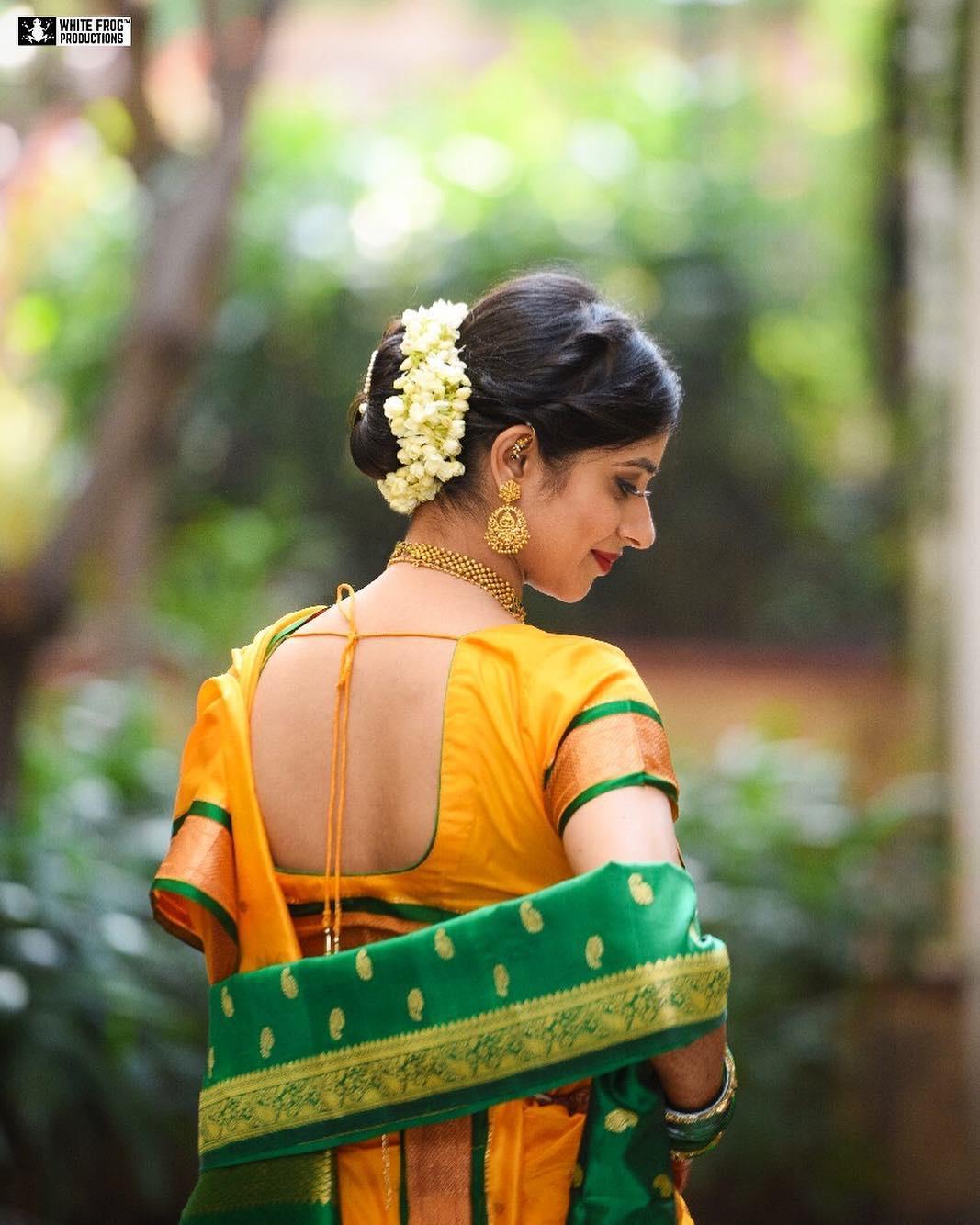 If you are going for a traditional Indian bridal look but want to add a modern twist to your interpretation amid silk blouse designs, you can add a unique cut to the back of the blouse. This deep U-cut tied together with a matching thread look can really help accentuate the shape of the blouse while giving this traditional look a contemporary feel.
Try similar silk blouse designs to balance a heavy set of bridal jewellery or an ornate maggam blouse with heavy work on sleeves.
3. Keep it simple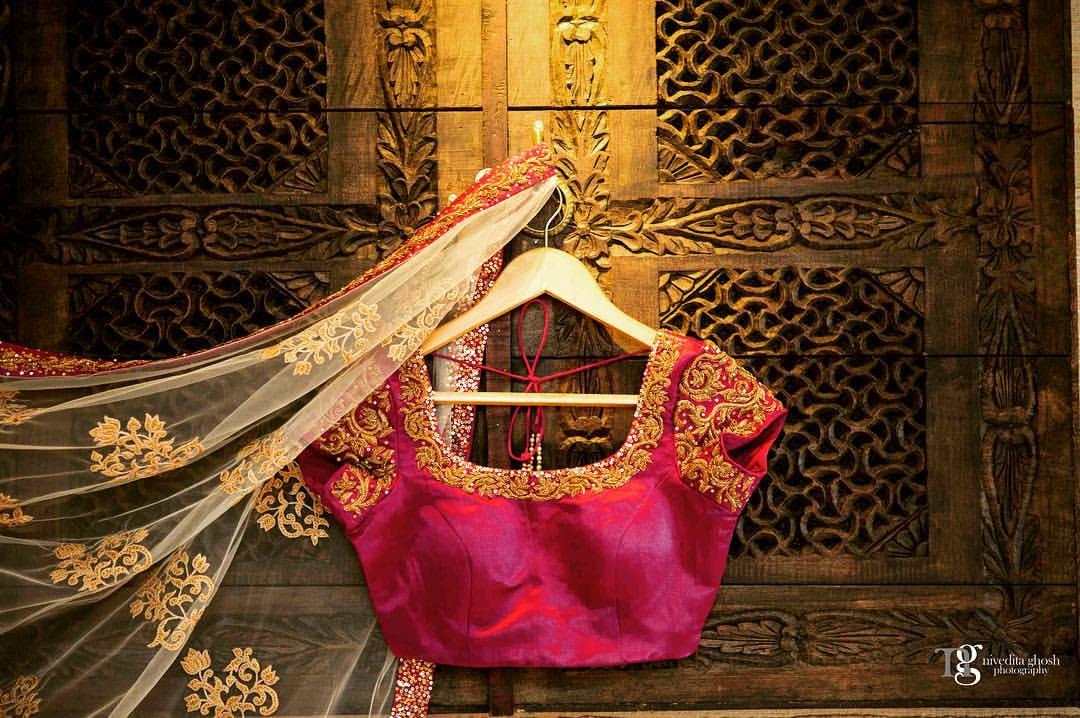 Some brides want to experiment with their silk blouse designs, while others want to go traditional all the way. If you fall under the latter, a simple U-cut neckline with longer sleeves for that old-time, classic look can do wonders. You can add some flair to this simple design with some embroidery work and mix and match such silk blouse designs with contrast coloured sarees.
4. A cropped V top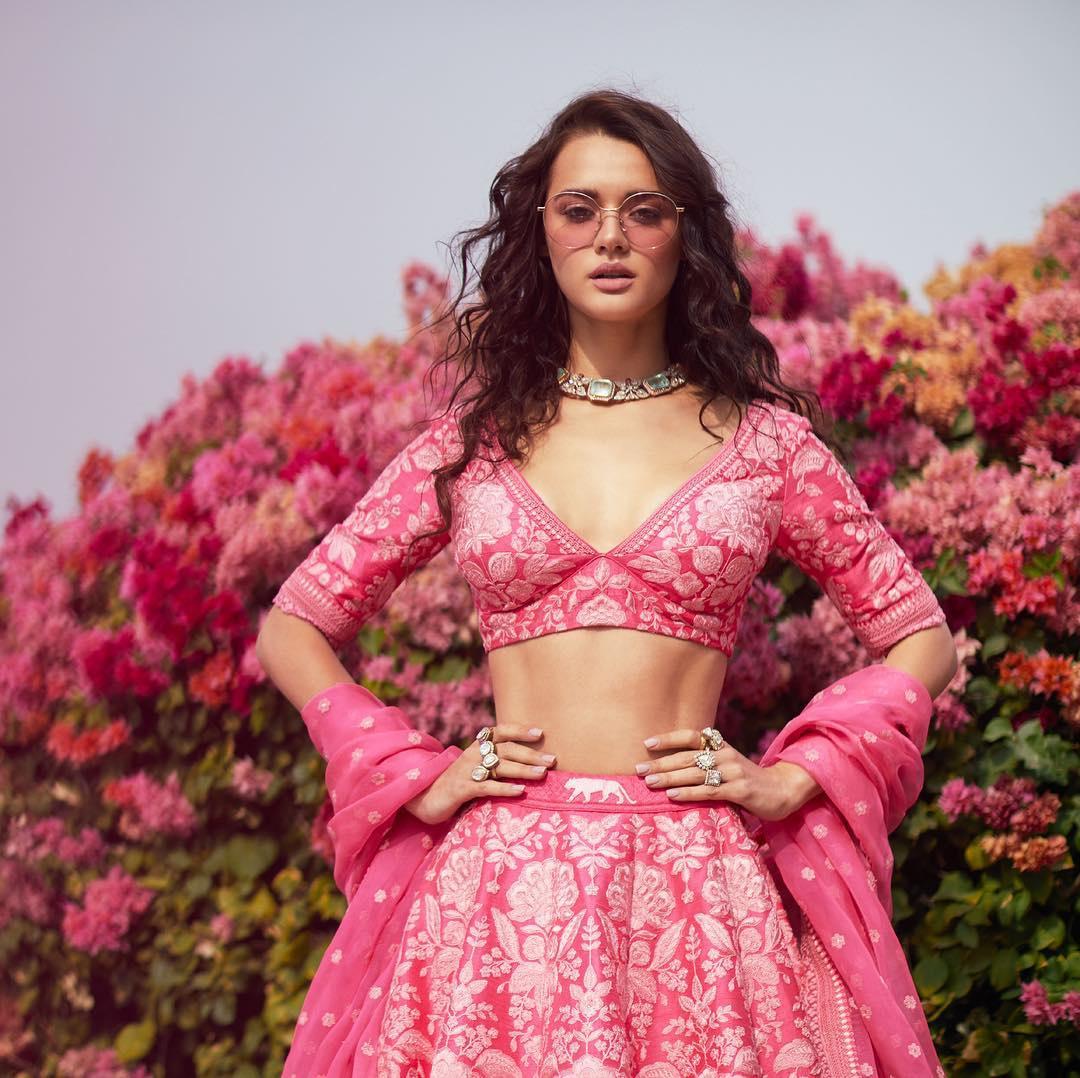 Image courtesy: Sabyasachi on Instagram
Silk blouse designs are no longer an accessory for your saree but can be worn as a crop top as well. Pair your lehenga with a matching silk blouse to get that effortless yet elegant bridal look. You can opt for a deep V-neck design with long sleeves for that sensual look. Complete your look with some statement jewellery. There's no doubt you'll be a stunning bride.
5. All the works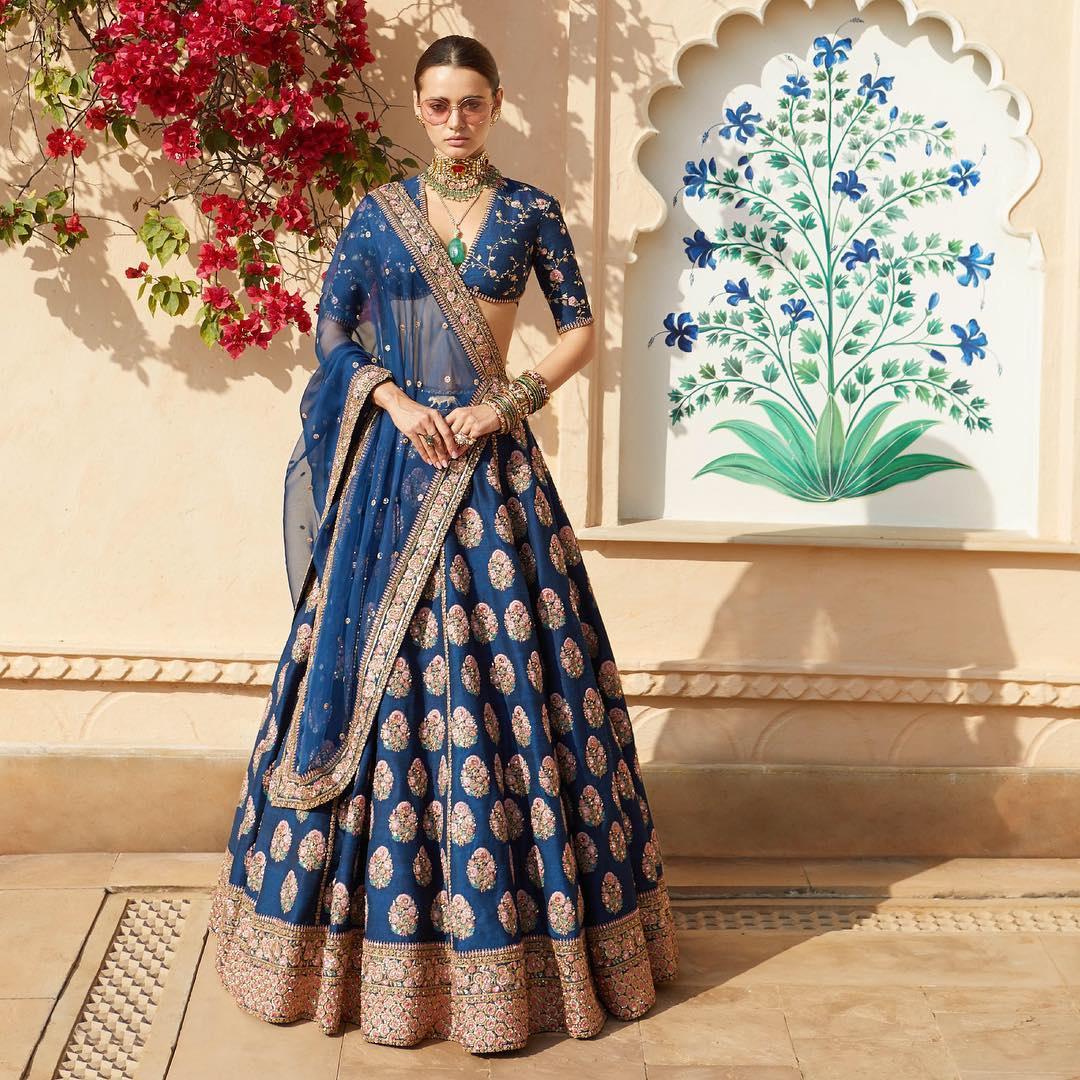 Image courtesy: Sabyasachi on Instagram
Let your lehenga do all the talking on your wedding day with a super-crop silk blouse that adds a modern touch to the outfit. This blouse comes with some incredible embroidery detail and can be paired with a matching lehenga skirt, giving you all the princess feels! Complete your look with a statement bridal necklace set.
6. Cold shoulders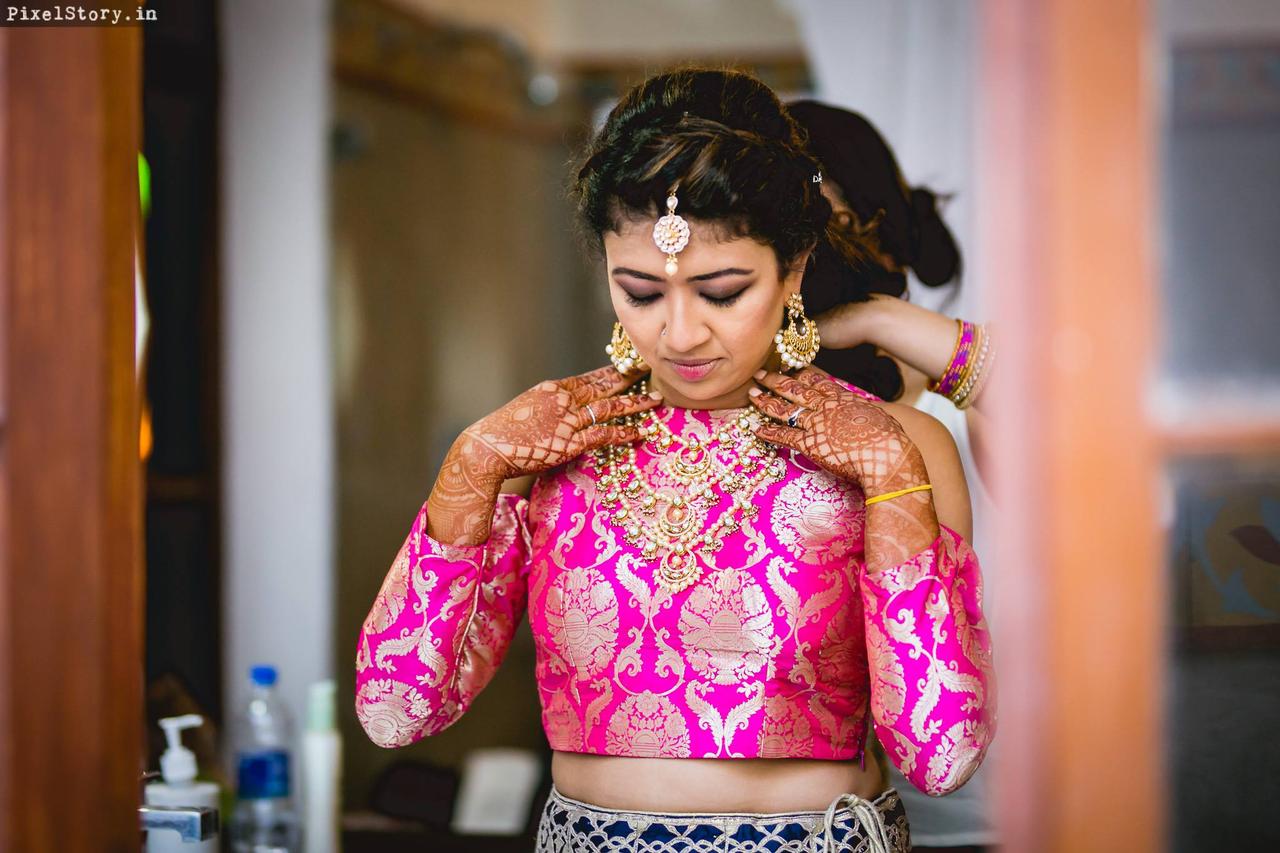 Create that classic, timeless look with this silk blouse and gold detail. While this may look like a traditional long sleeve blouse, it comes with a funky, cold shoulder look. Pair this unique silk blouse with a lehenga to give you that royal, sensuous and graceful look.
The cold shoulder look works really well with silk blouse designs as the stiff fabric holds true to form.
7. Show off those arms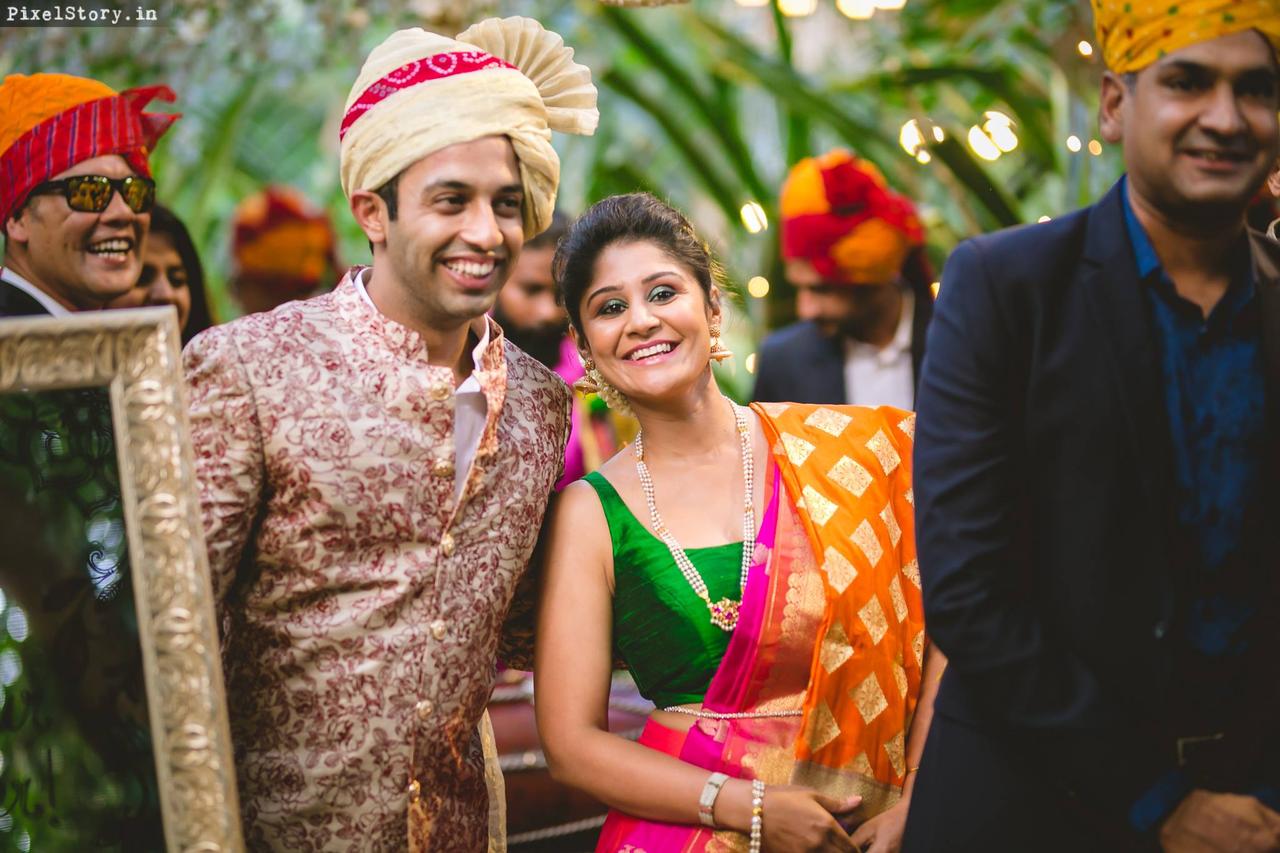 Show off those arms with this simple yet elegant sleeveless blouse. A deep U-neckline silk blouse is incredibly versatile and can be worn with any lehenga or saree out there. As they say, there's beauty in simplicity.
8. A high neckline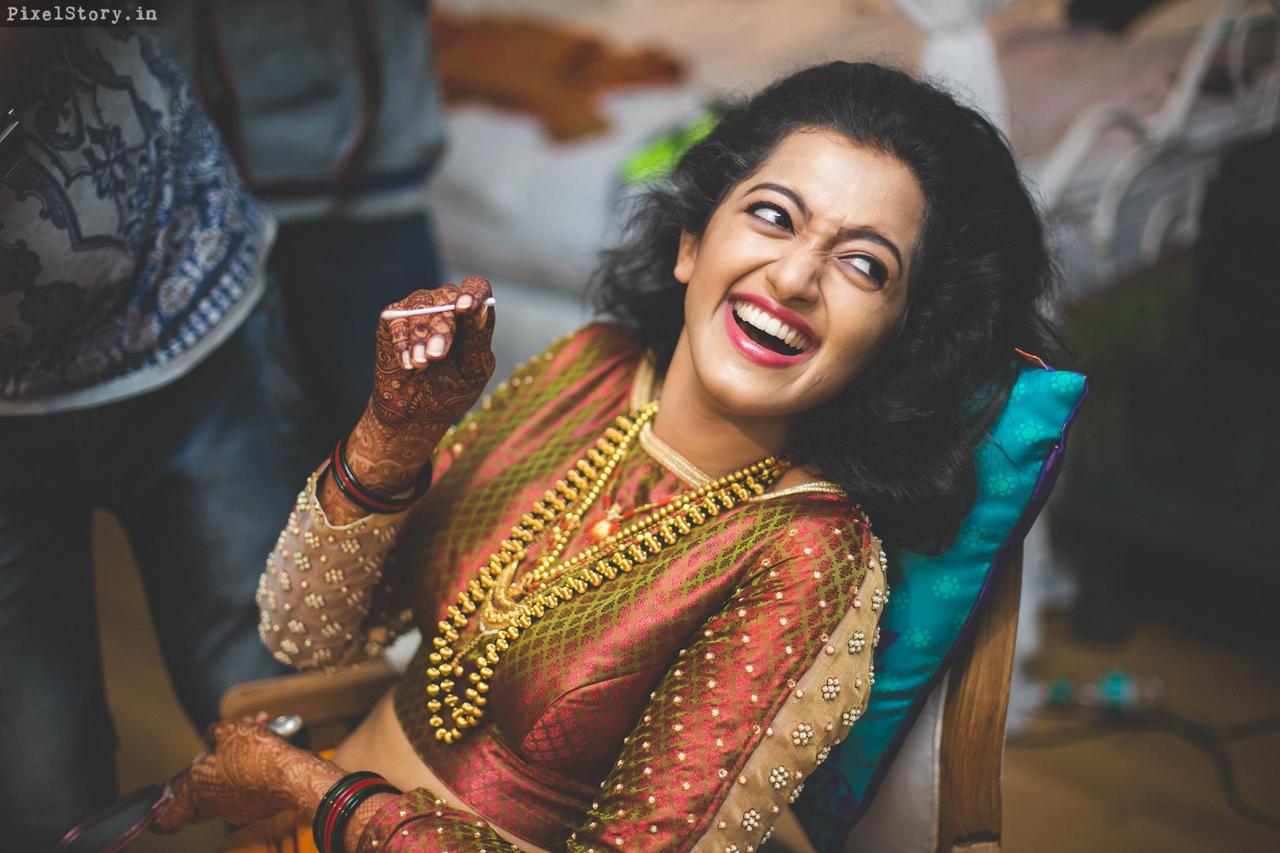 Stun at your wedding in this boat neck, full sleeve blouse. Balance out this statement embroidery silk blouse with some simple gold chains and earrings for that old-time classic look. You can pair this blouse with a pretty lehenga or dhoti.
9. The classic look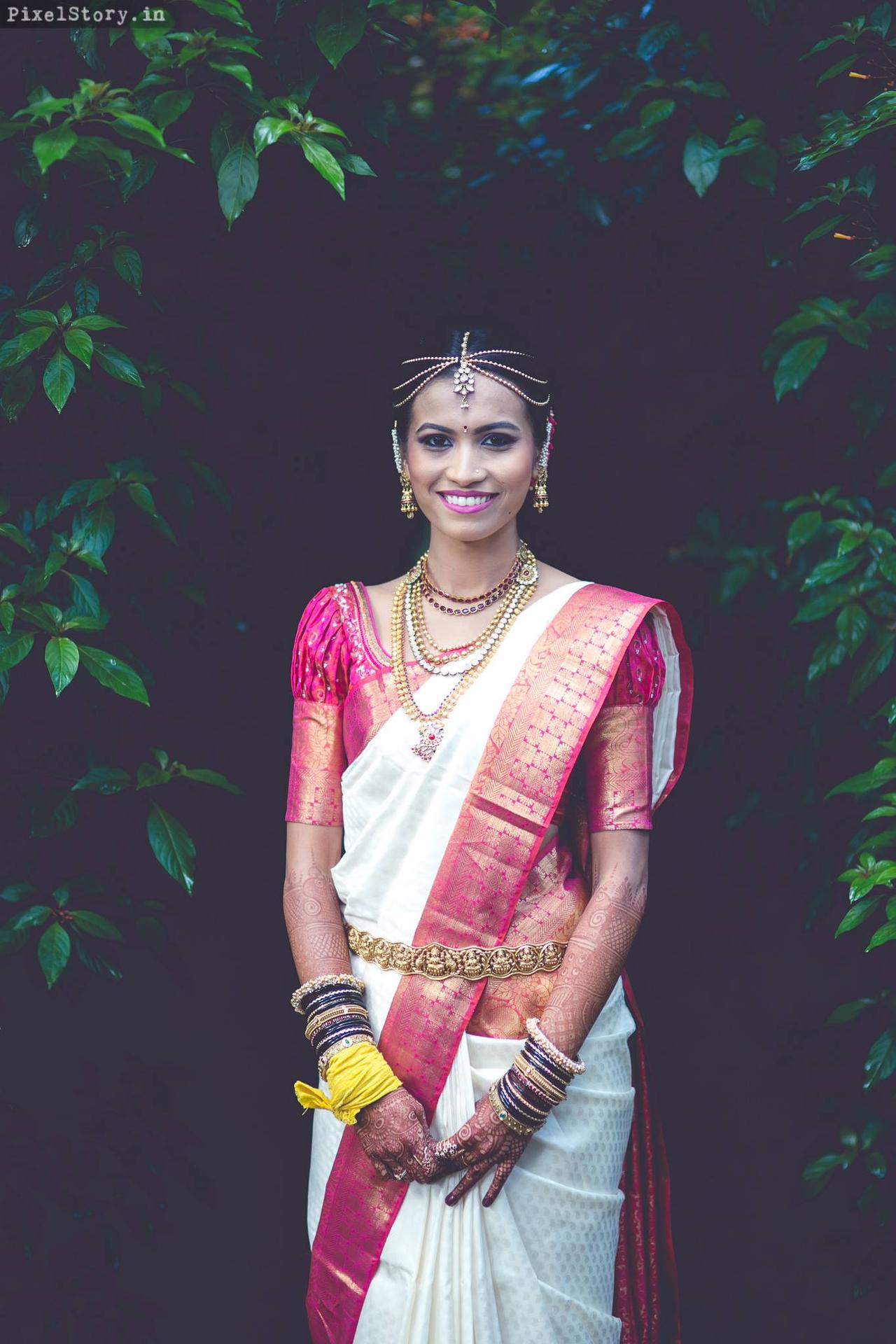 A classic quarter sleeves blouse (or a 3/4 sleeve blouse design) with a puff detail is all you need for that princess bridal look. Tailored for perfection, this blouse will make you look like a Maharani on your wedding day. Complete your look with a mang tikka and a Kamarband wedding belt.
10. Sweetheart neckline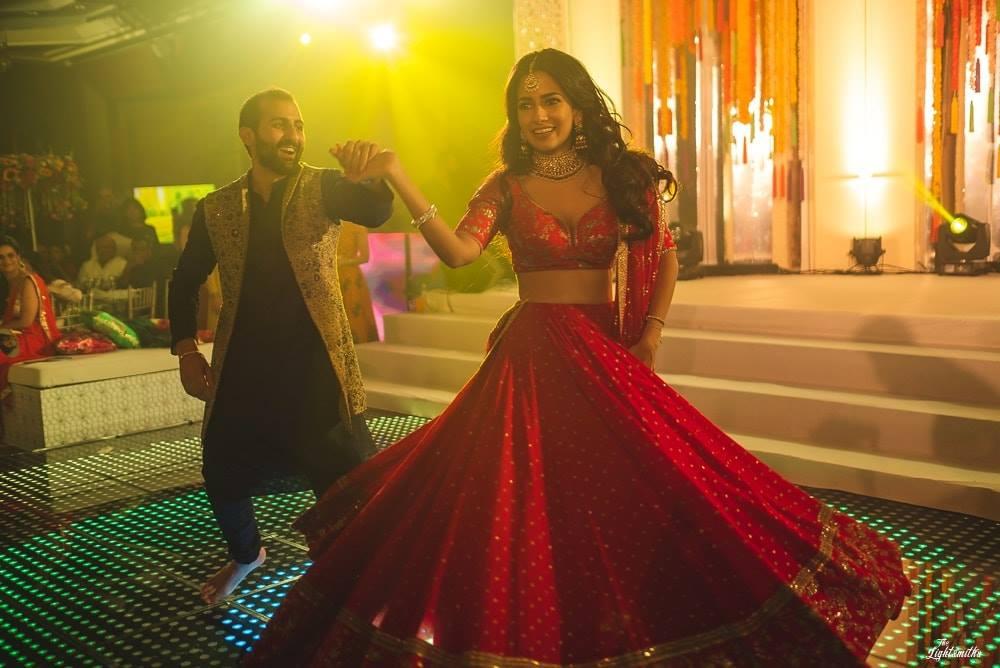 Our hearts melt for this gorgeous silk blouse with incredible gold detail and a sweetheart neckline. A red lehenga is classic bridal wear and this example from silk blouse designs adds an elegant and sensuous touch.
11. Back details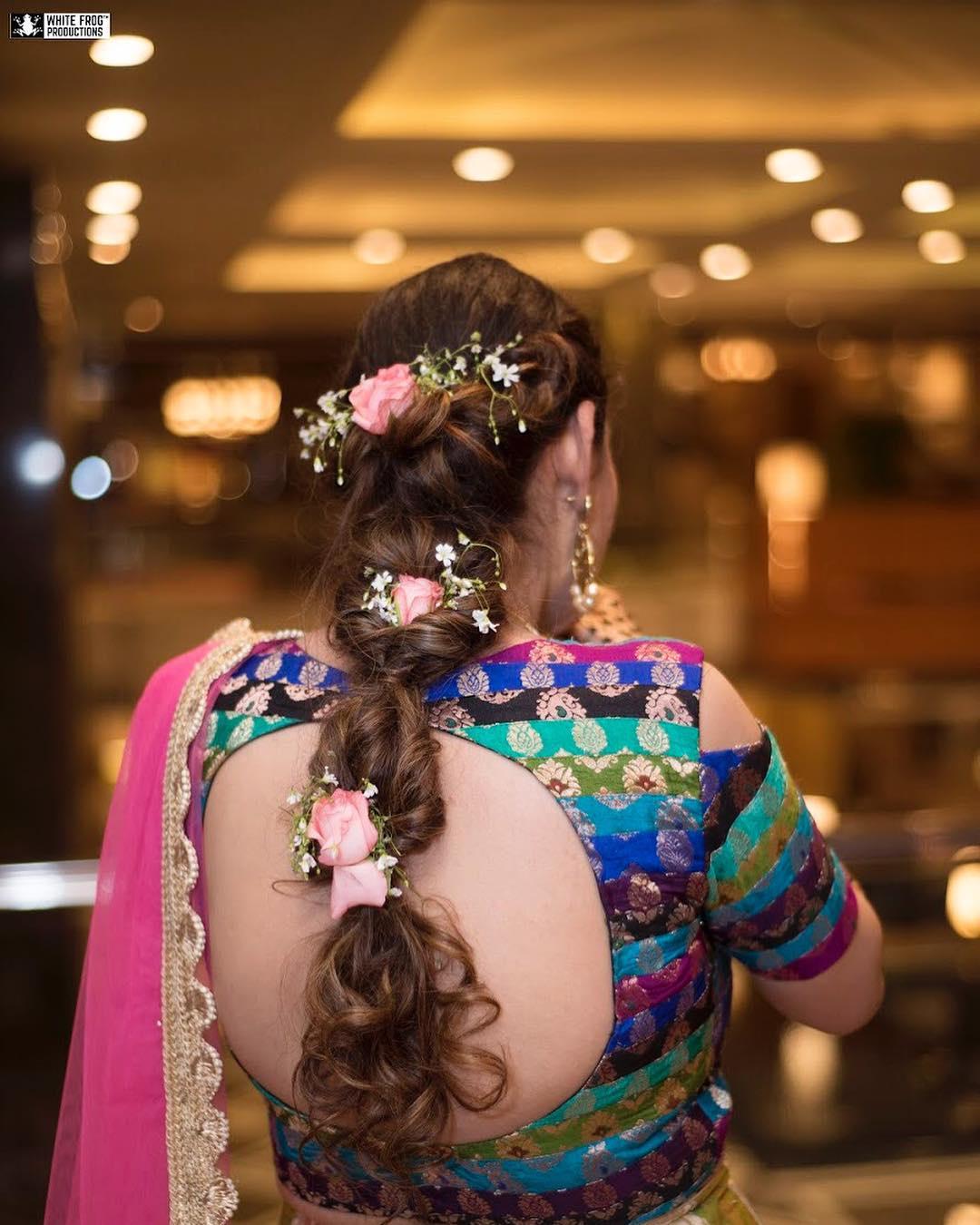 Silk blouse designs are no longer just about the sleeves and the neckline but brides these days get creative with the back of their silk blouses as well. You can incorporate a variety of different styles and cuts to the blouse and show off that sexy back!
12. The long crop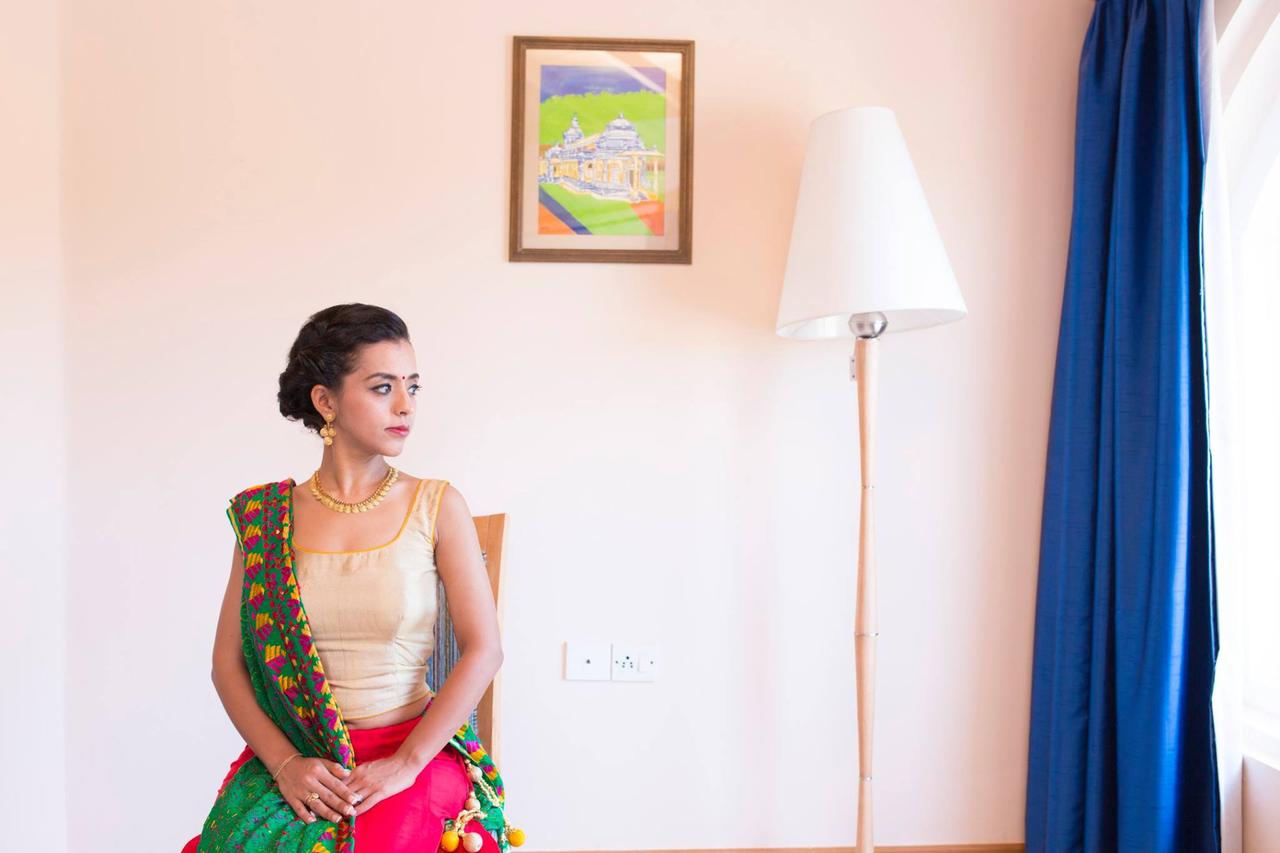 In recent years, long crop tops have become more popular. For those brides that prefer a modern, minimalist look on their wedding day, a sleeveless silk blouse with a wide U cut is a great option. You can choose a neutral shade for your blouse and balance your outfit with a bright coloured skirt and dupatta.
Crop tops work splendidly with silk blouse designs as it gives a traditional, yet modern touch to your bridal outfit.
13. A curvy V-neck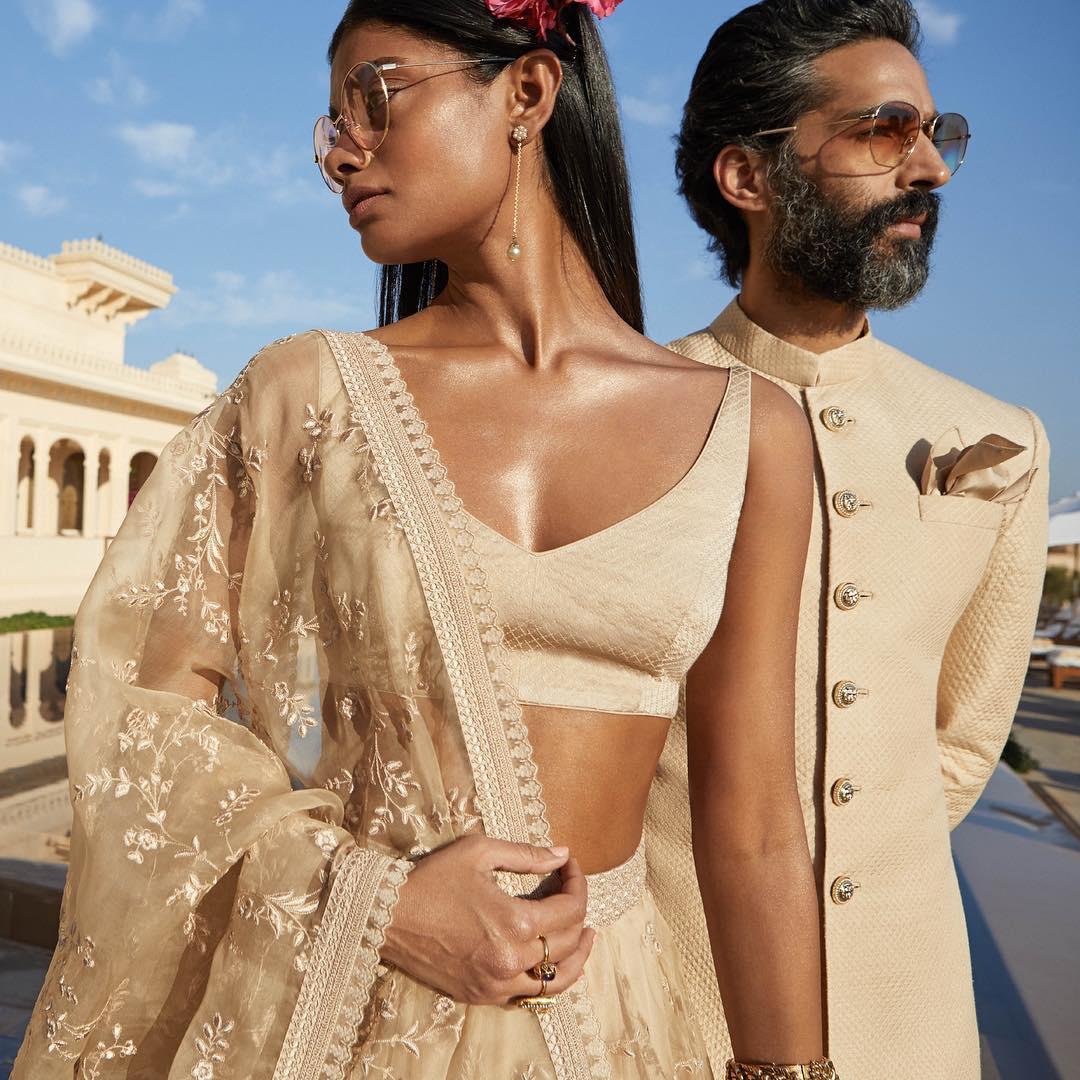 Image courtesy: Sabyasachi
A curvy V neckline is universally flattering and can add a glam factor to any silk blouse. If you wear it as a crop top, you can add a simple neck design and pair it with a matching lehenga. The deep neckline also highlights your statement necklace in a very elegant way!
14. A deep V-neck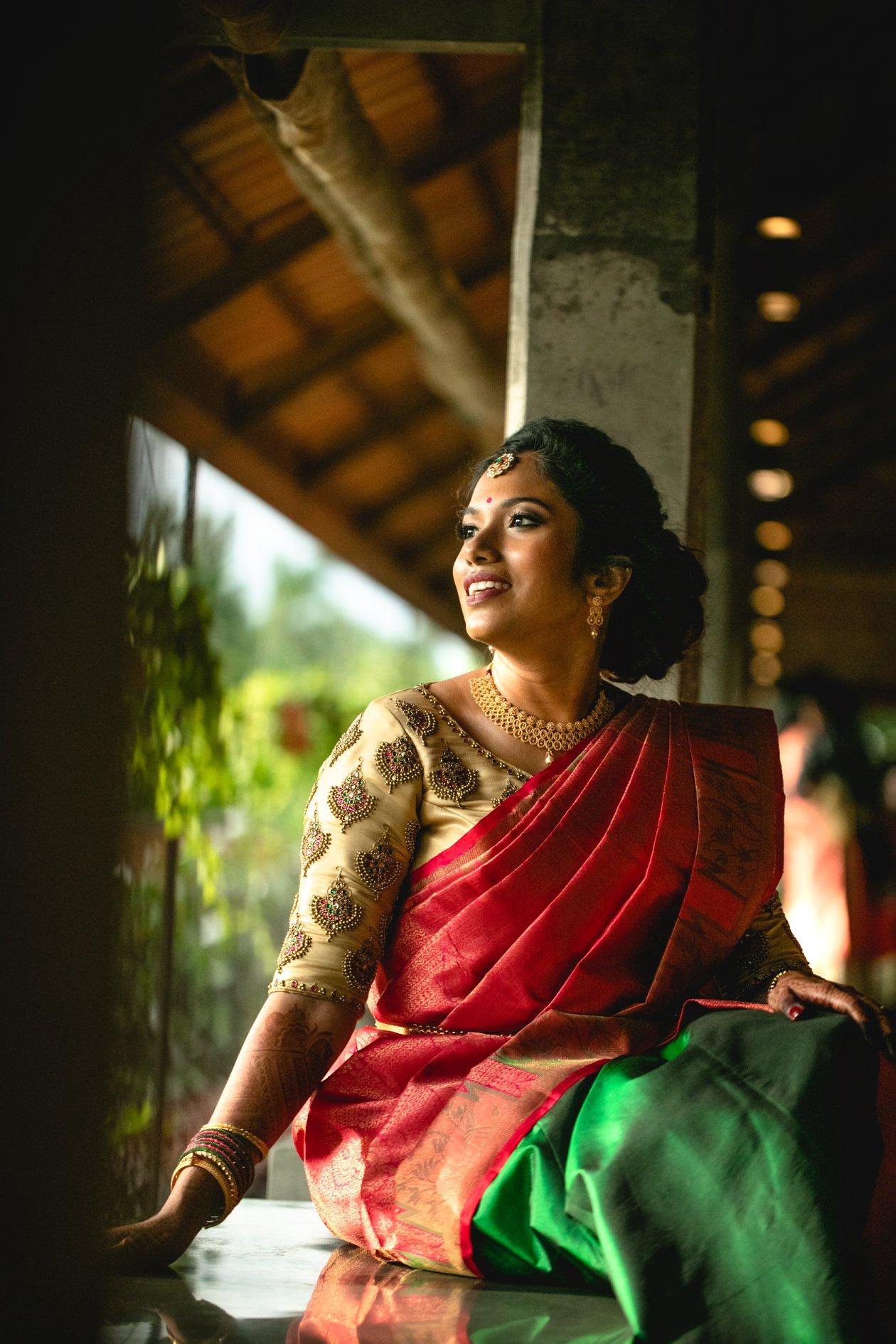 Get that sensual look with a bold V-neck to really accentuate your collar bones. Deep necklines go great with a long sleeves to really balance out the look. This is a great option for women with broad shoulders and thick torsos. The neckline draws attention to the centre and can be paired with a statement necklace and mang tikka.
15. Scoop neck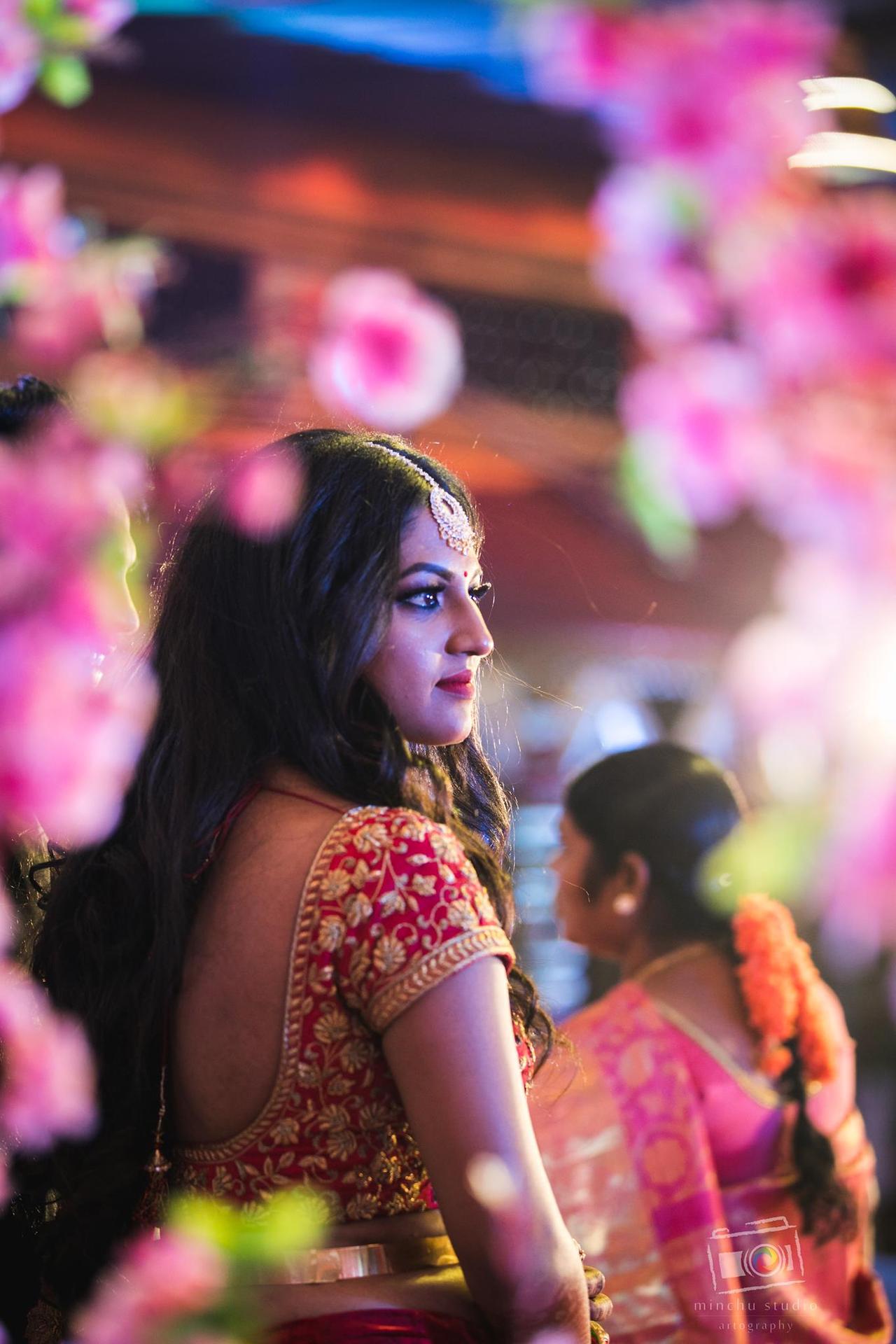 The round scoop neck is a classic for traditional Indian brides. It works wonders for women with long necks and a small bust, giving you an elegant, graceful look. This silk blouse has a versatile design and can be altered based on how deep you want the neck to be. It goes great with a saree and a lehenga.
16. Deep boat neck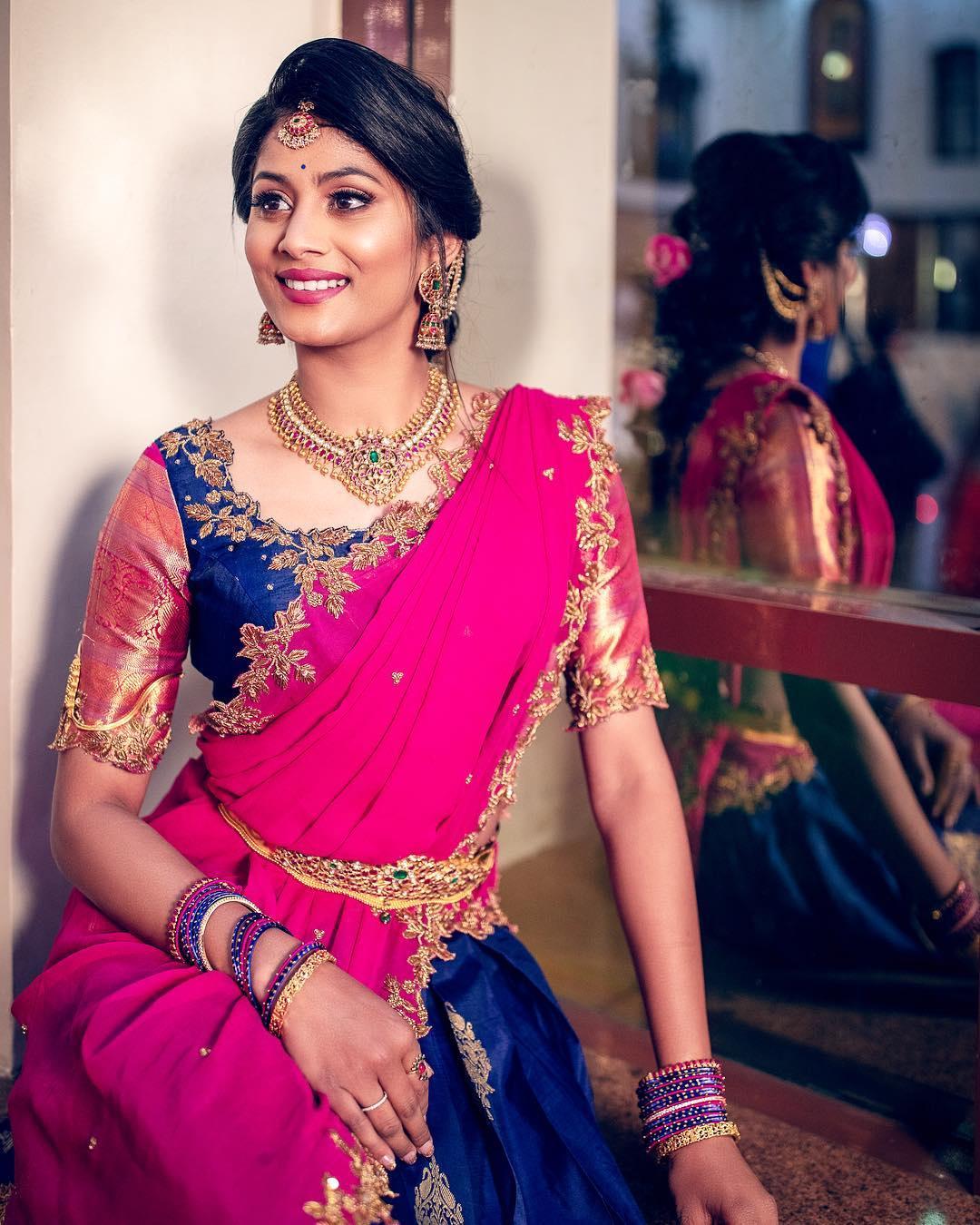 Let your neckline do the talking on your wedding day with a deep boat neck silk blouse design surrounded by a floral embroidery pattern. To really highlight the beauty of the neckline, you can wear a simple statement necklace and earrings. This is the perfect style for those brides looking to achieve that contemporary wedding look.
17. Go halter neck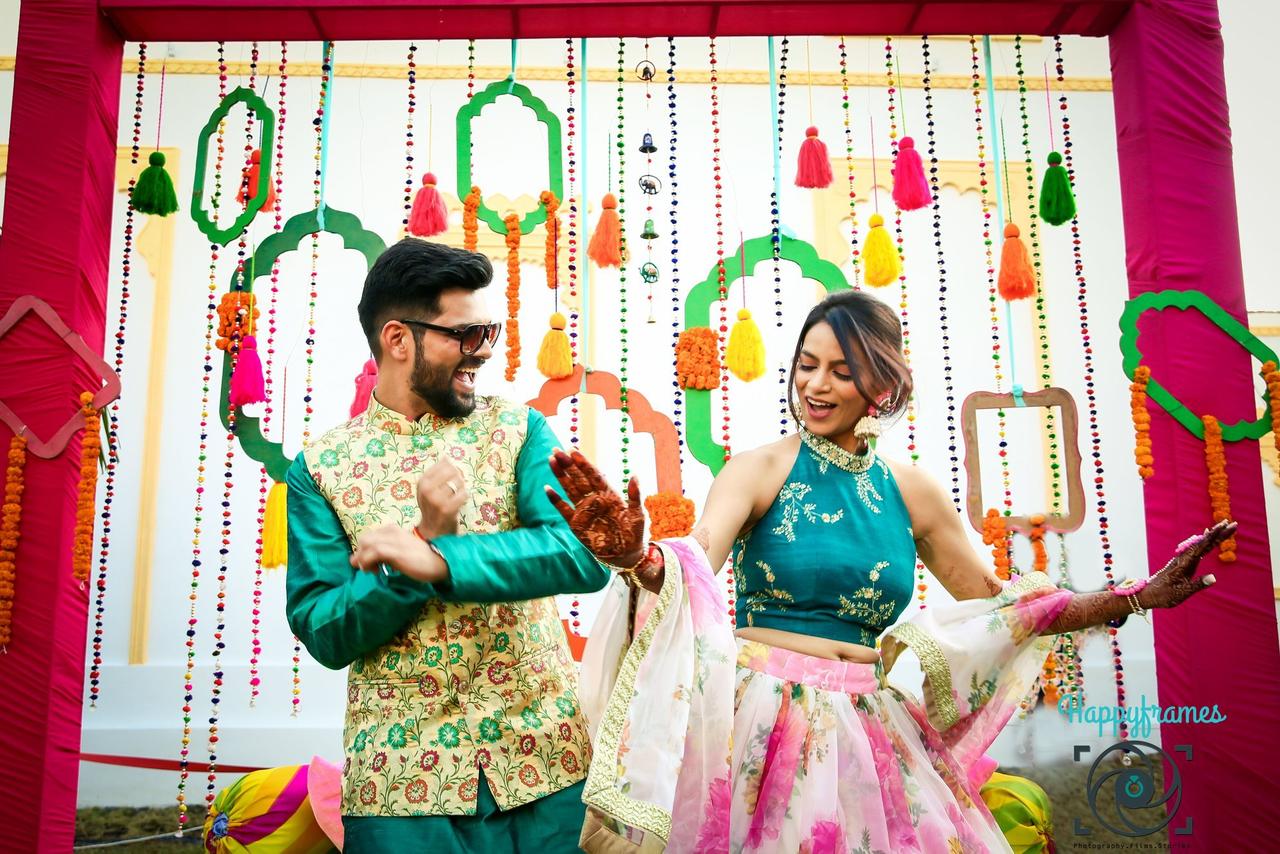 Show off your shoulders and arms with a halter neck silk blouse design. This modern blouse can help add a twist to a traditional saree. It really helps enhance the look for women who have hourglass figures and toned arms. You can wear it with a saree or your favourite lehenga or dhoti.
18. Mega sleeves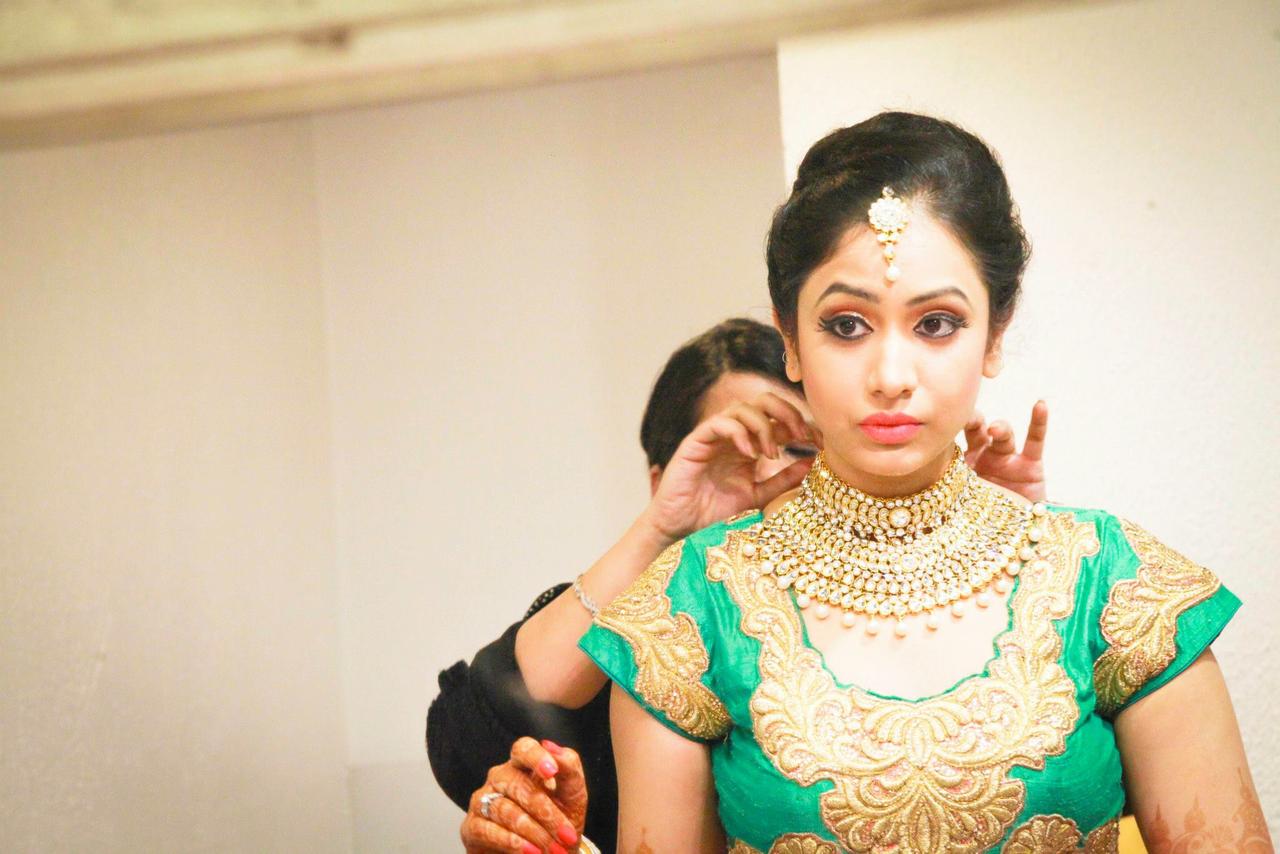 To really accentuate your curves, your blouse sleeve and neckline designs go hand in hand. Add a cutesy factor to your silk blouse with mega sleeves and a unique neckline. What's great about mega sleeve blouses is that go great with pretty much anything- saree, lehenga, dhotis, you name it!
19. Traditional boat neck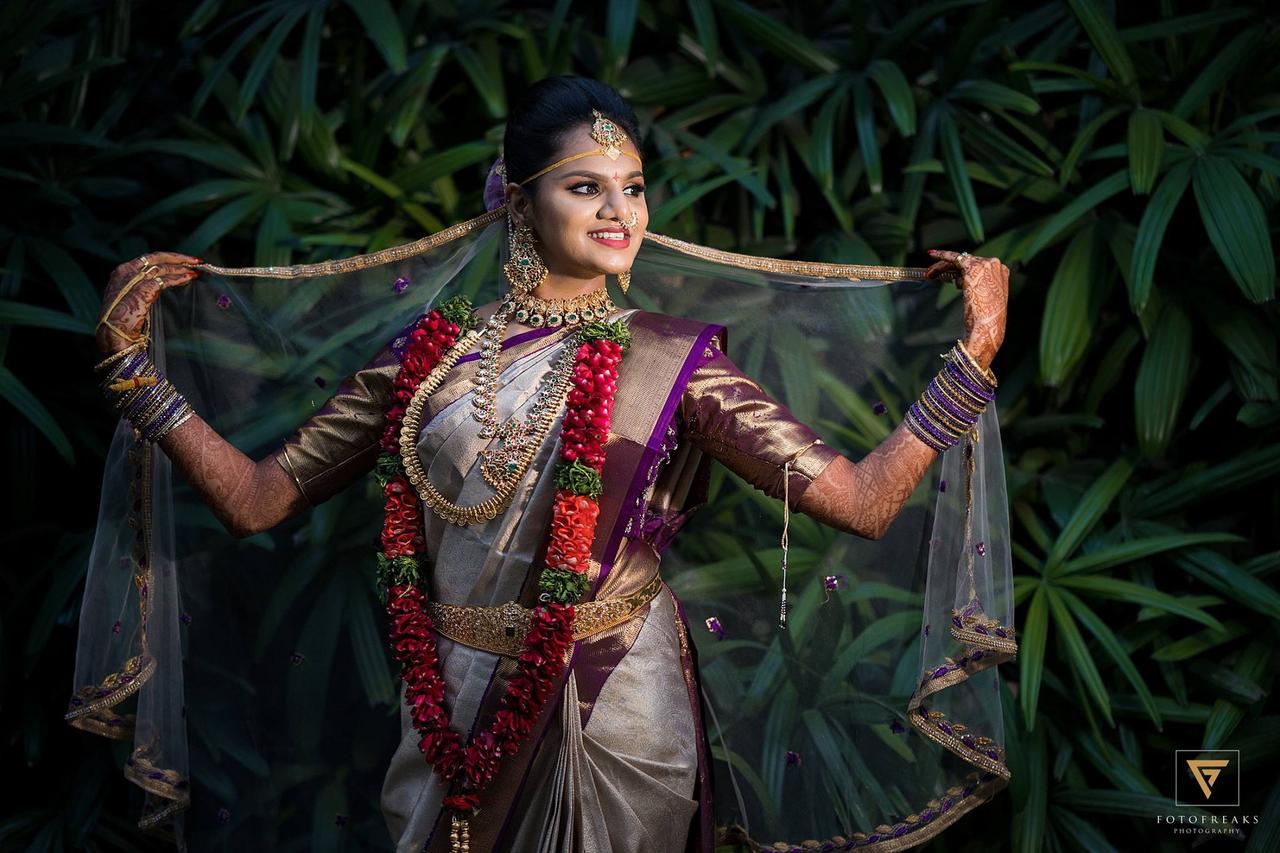 Boat or Sabrina necks are usually associated with a modern silk blouse design but they can help add a fun element to your traditional blouse design as well. This blouse has a horizontal wide neck that can draw attention to your statement necklace. It is a good choice for brides that do not want to show a lot of skin.
20. Off-shoulder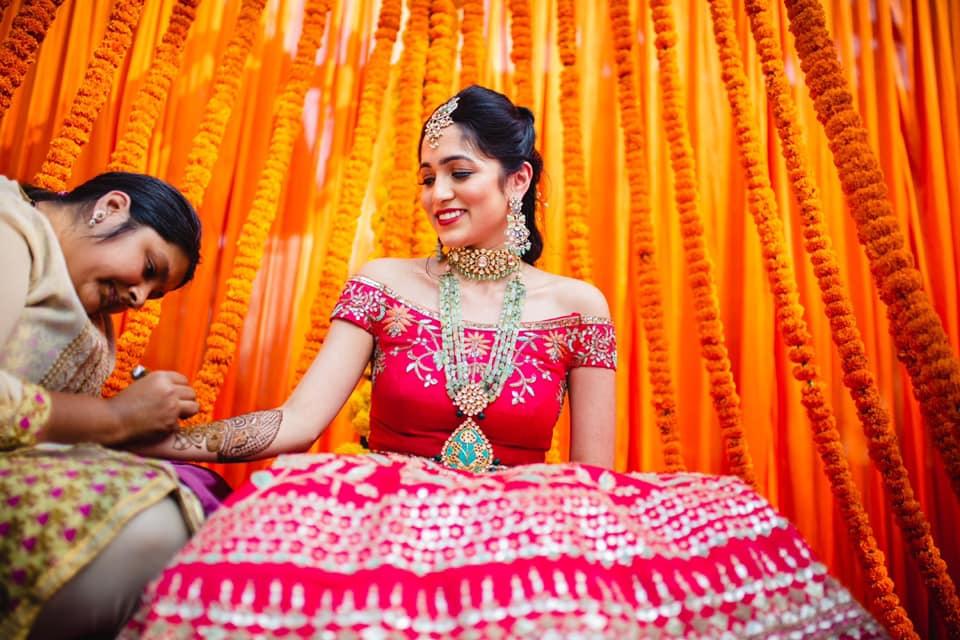 For the ultimate millennial bridal, off-shoulder silk blouse designs can spruce up your wedding look. This top accentuates your collarbone and necklines and can be worn by both curvy and narrow-waisted women. The wide neck draws attention to your necklace so deck out your look with your favourite statement piece.
21. Add some ruffles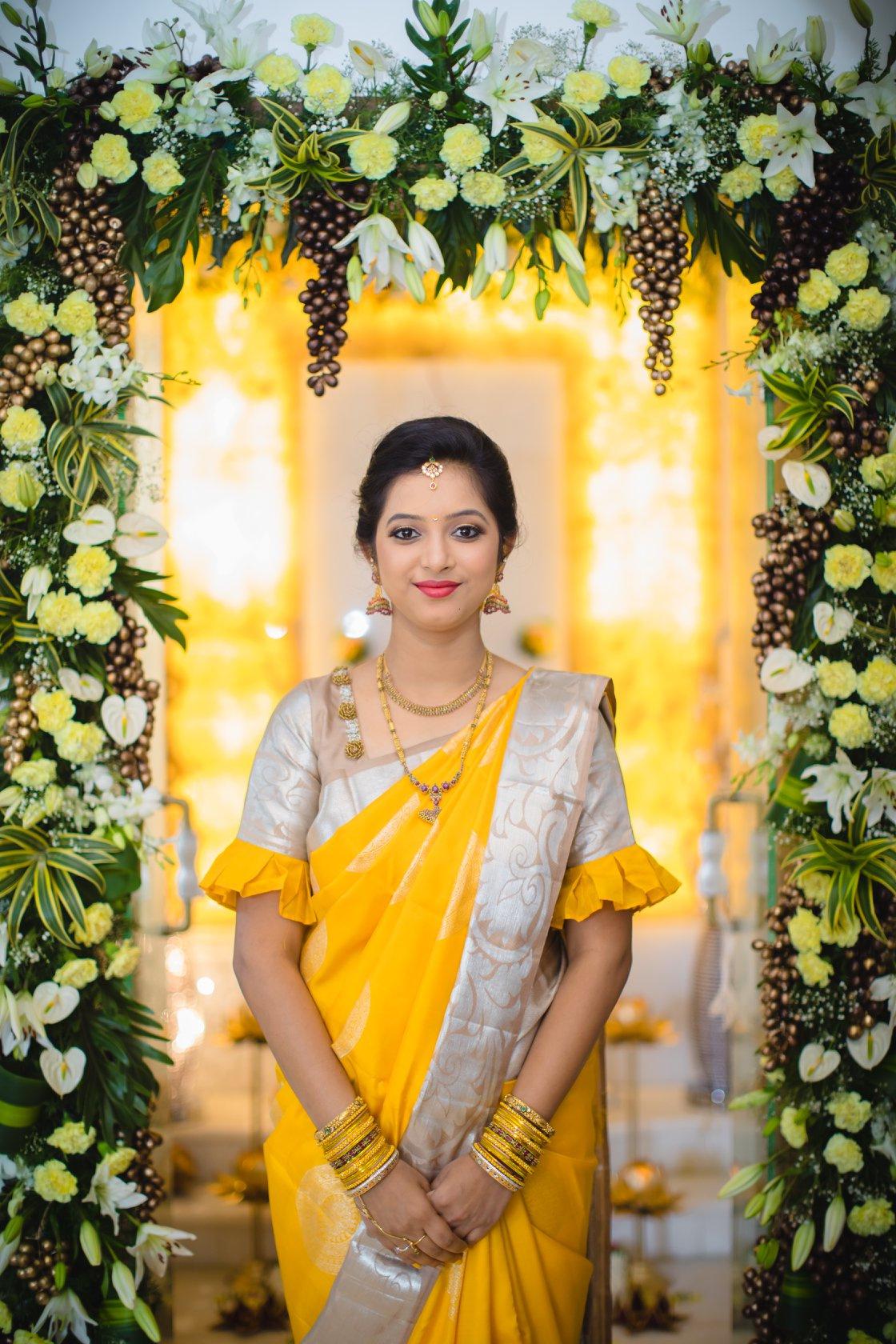 For traditional brides that don't want to show off too much skin, you can add a twist to the classic saree blouse with frills at the ends of your silk blouse sleeves. This gives you a simplistic, traditional look and is the perfect choice for your engagement or reception party.
Try the same approach with your silk blouse designs for lighter sarees and carry off your post-wedding soirees with equal ease.
22. Simple boat neck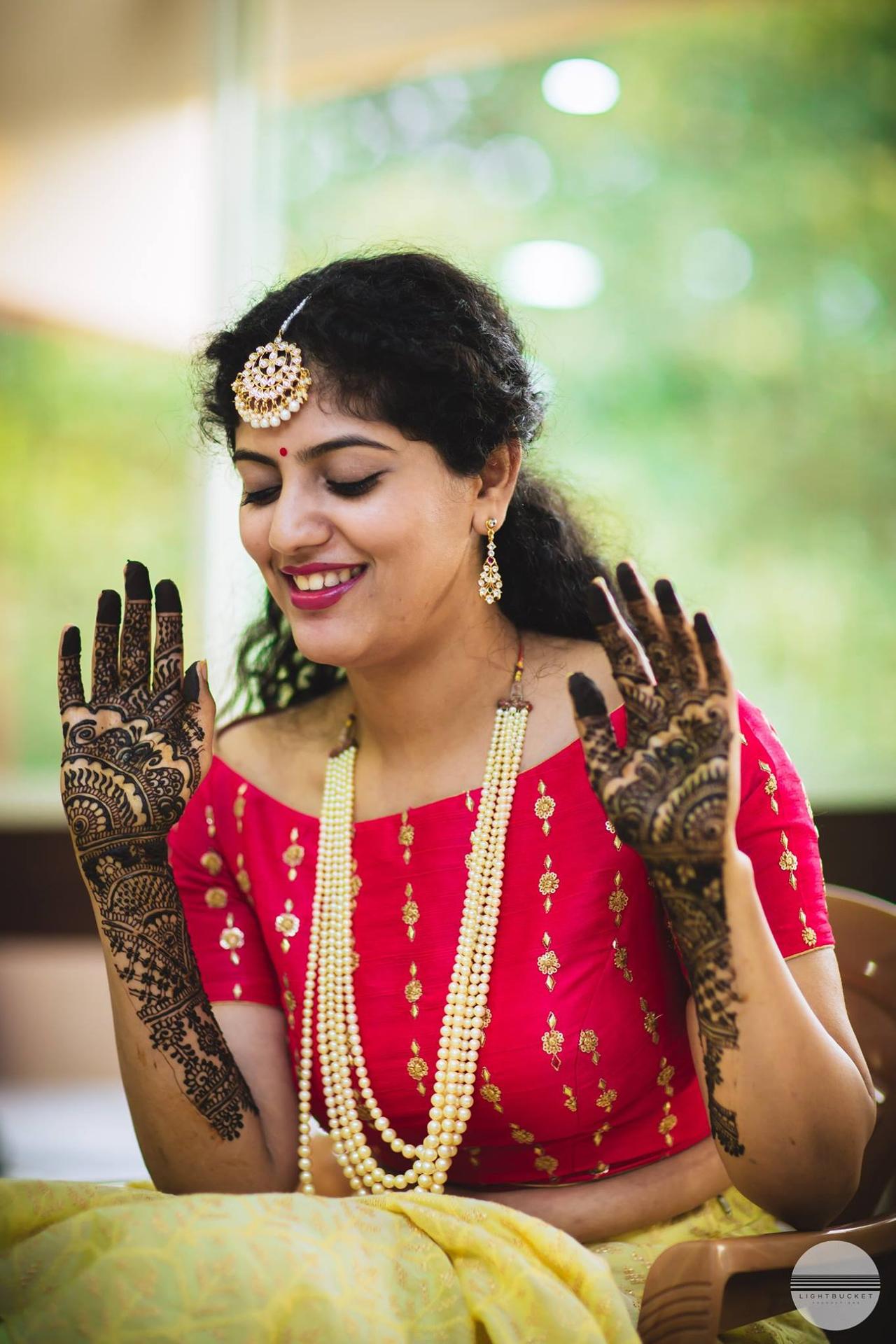 Your Mehndi is all about festivity and colour and there's no better way to symbolise this than with a bright coloured boat neck top. This blouse can enhance your collarbones and give you a fun, summer, daytime look. Pair it with a pastel coloured lehenga and you're Mehndi ready!
23. Cold shoulder sleeves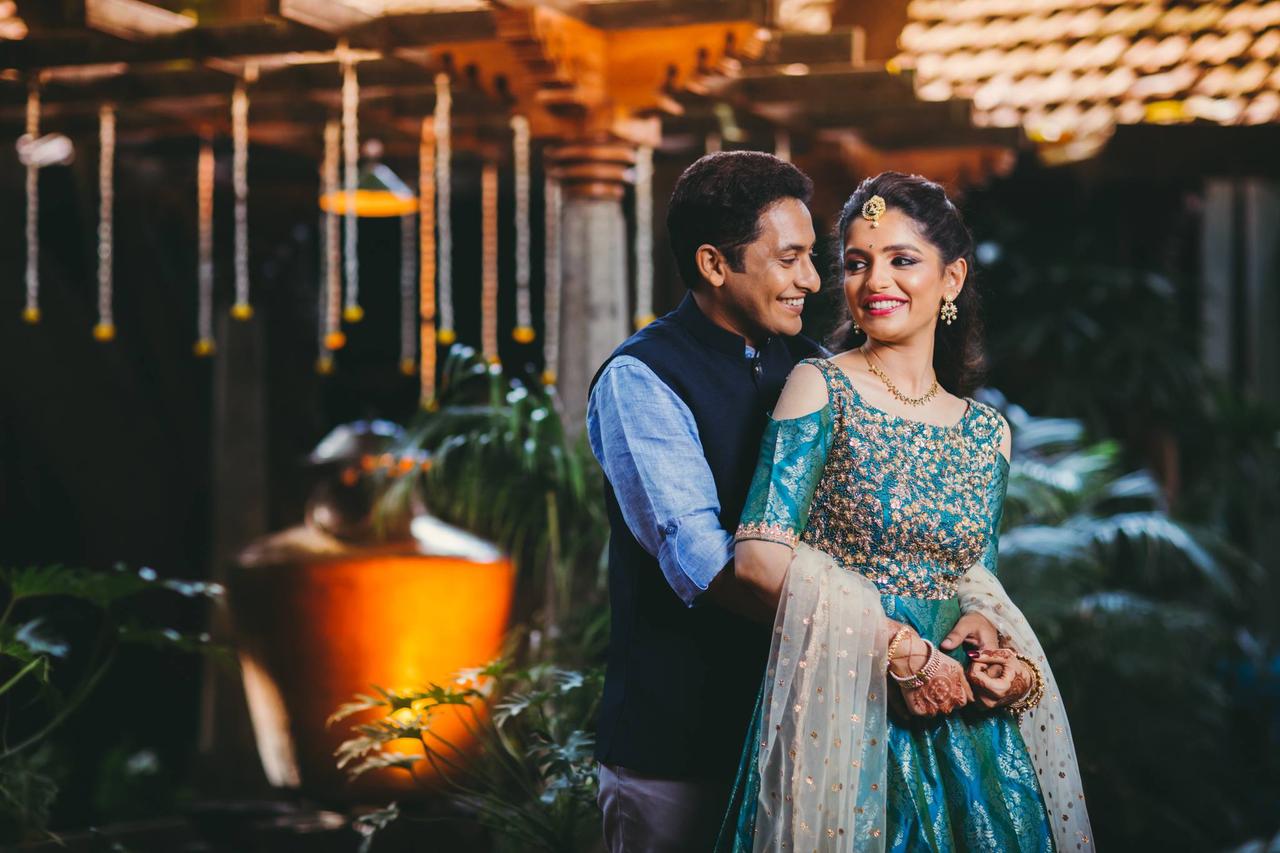 Wow your guests with this traditional yet funky open-shoulder blouse. Such silk blouse designs offer the best of both worlds with quarter length sleeves and classic embroidery design. With the exquisite gold detail, this is the perfect silk blouse for a summer wedding.
24. Merge styles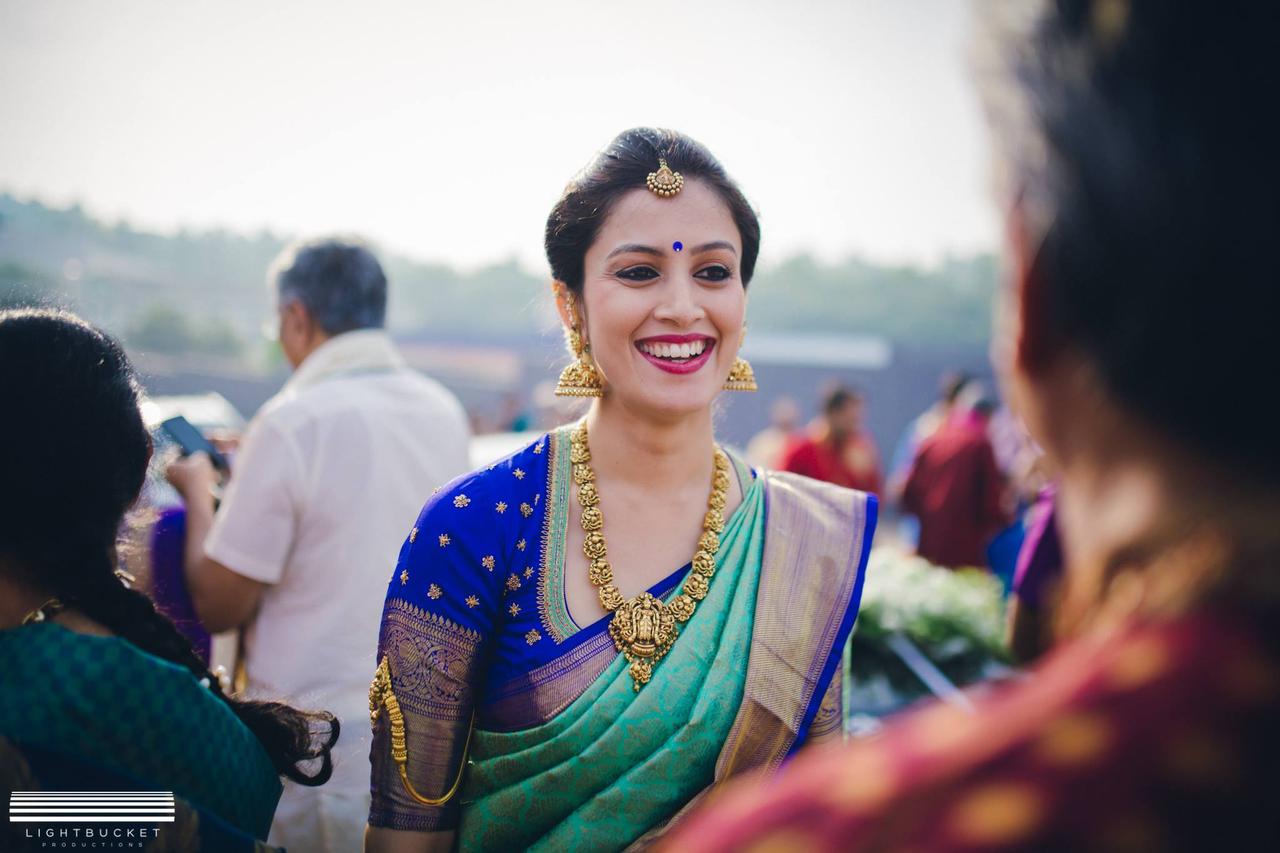 Take your traditional Pattu blouse to the next level with this halter U-neck. This helps retain that old-time glamour while giving it a fun and modern twist. Complete your look with an armlet and statement Jhumkas.
The sky is the limit when it comes to silk blouse designs. Blouses have evolved over the years and they can now be designed and tailored to really showcase your personality. Your neckline can add a touch of modernity or traditionalism when required. Lastly, the jewellery you wear can really highlight the beauty of your silk blouse design. The trends listed above are just a few ideas you can use to design your blouse. But don't just follow the crowd, pick an outfit that makes you feel like a million bucks!
Do you have any more fun and unique ideas for silk blouse designs? Let us know in the comments below!