20 Striking One Side Mehndi Designs for BFFs of the Bride or Groom
Hola bridesmaids, move over the full hand mehndi designs and opt for the chic one side mehndi designs for a more easy-breezy mehndi day.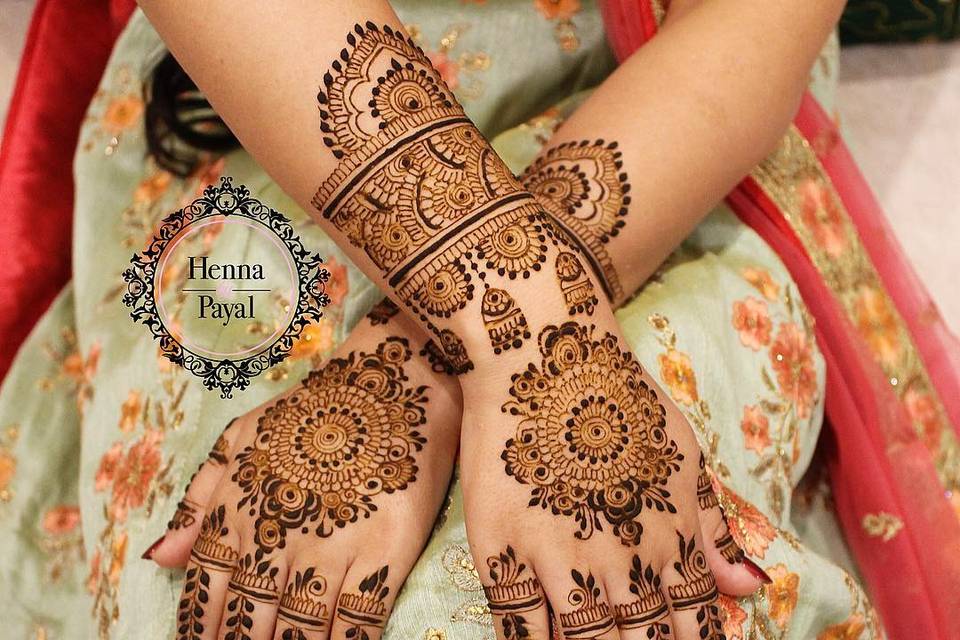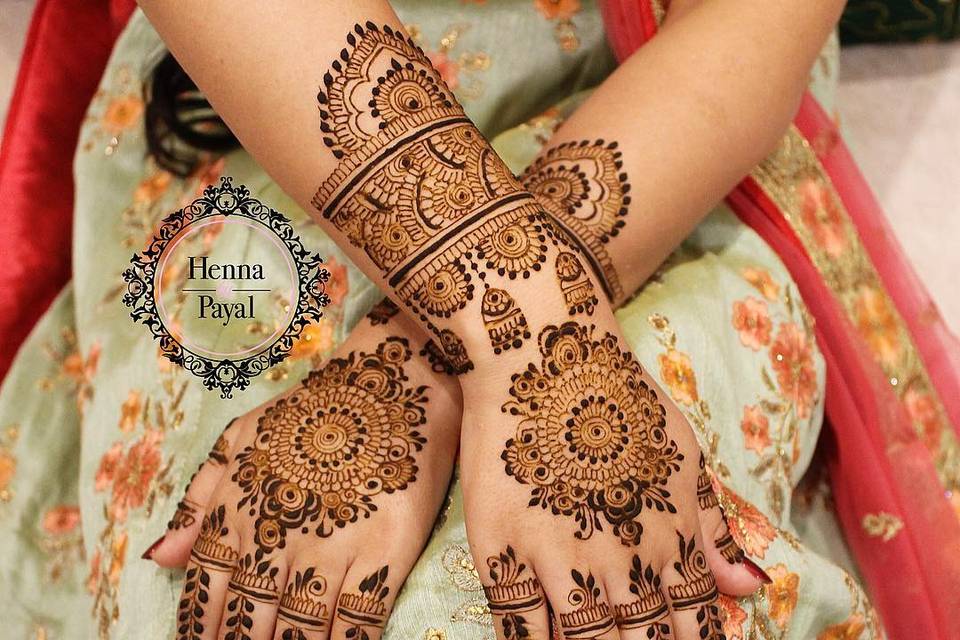 Image Courtesy: Henna by Payal
While you are at your stunning best, a well-made mehndi design that will make your look all the more appealing. We've custom made a list of best one side mehndi design ideas for you to choose from. Whether you are someone who loves intricate design or wants a modern touch to your mehndi design, we have something for everyone.
Get yourself a Pakistani mehndi design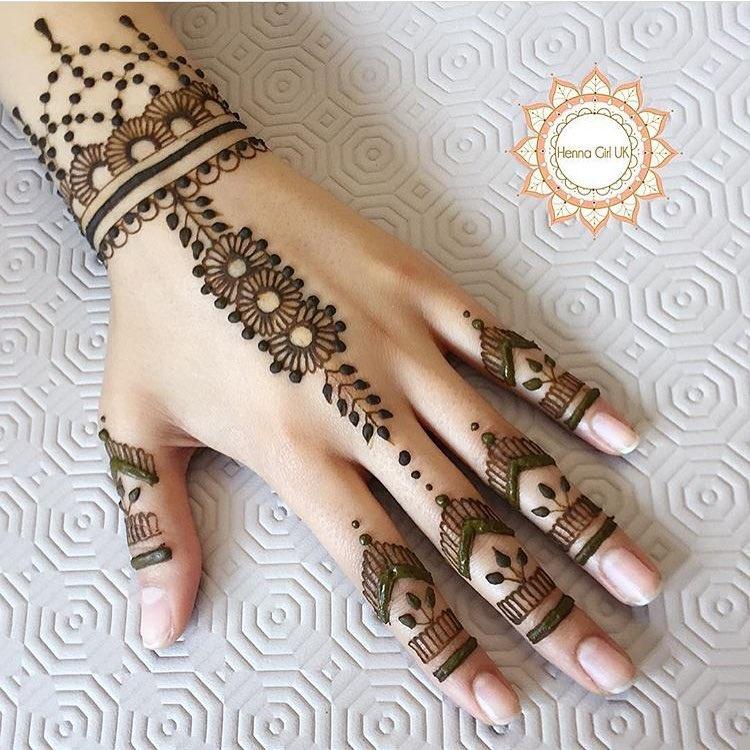 Image Courtesy: Henna Girl UK
Want your mehndi to look different from the rest? Go for a Pakistani style one side mehndi design. This elaborated style mehndi design has been worked up over and over again in the last few years. Go for a spin on the classic style with beautiful bangle mehndi design, to begin with. The bold lines in tune with delicate floral patterns will look absolutely stunning on your hands.
Go for the Arabic style mehndi design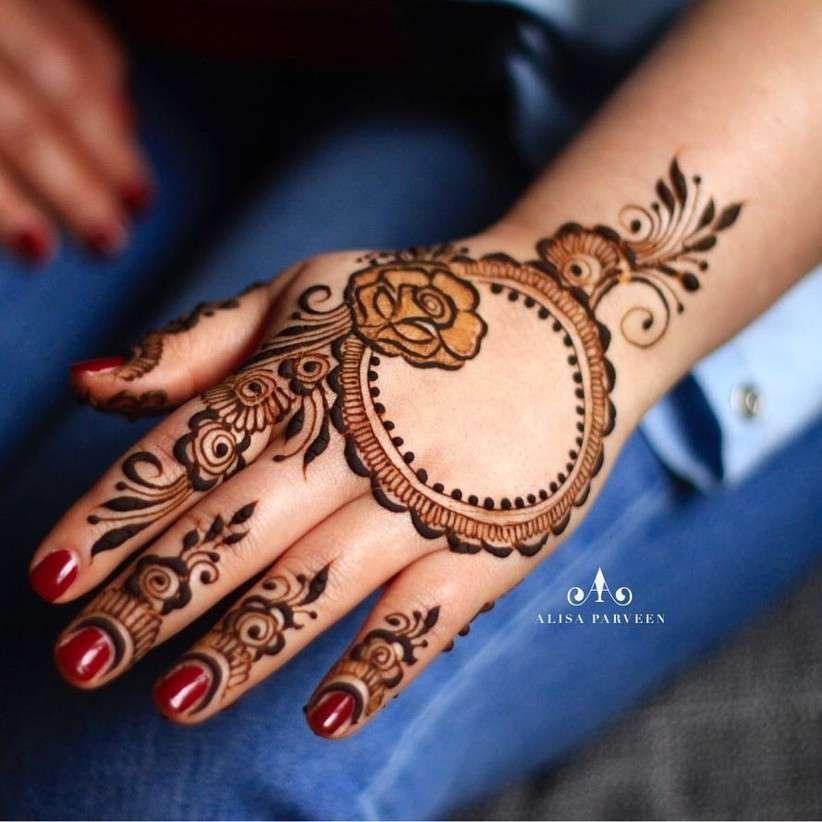 Image Courtesy: Alisa Parveen
An Arabic style mehndi design usually falls on one side of the hand. This one side mehndi design will leave a very pretty design on your hands. We've seen mehndi artists pick the diagonally aligned Arabic style patterns for years. Go for something unique and go for this kind of pattern.
Go for a stunning nature-inspired design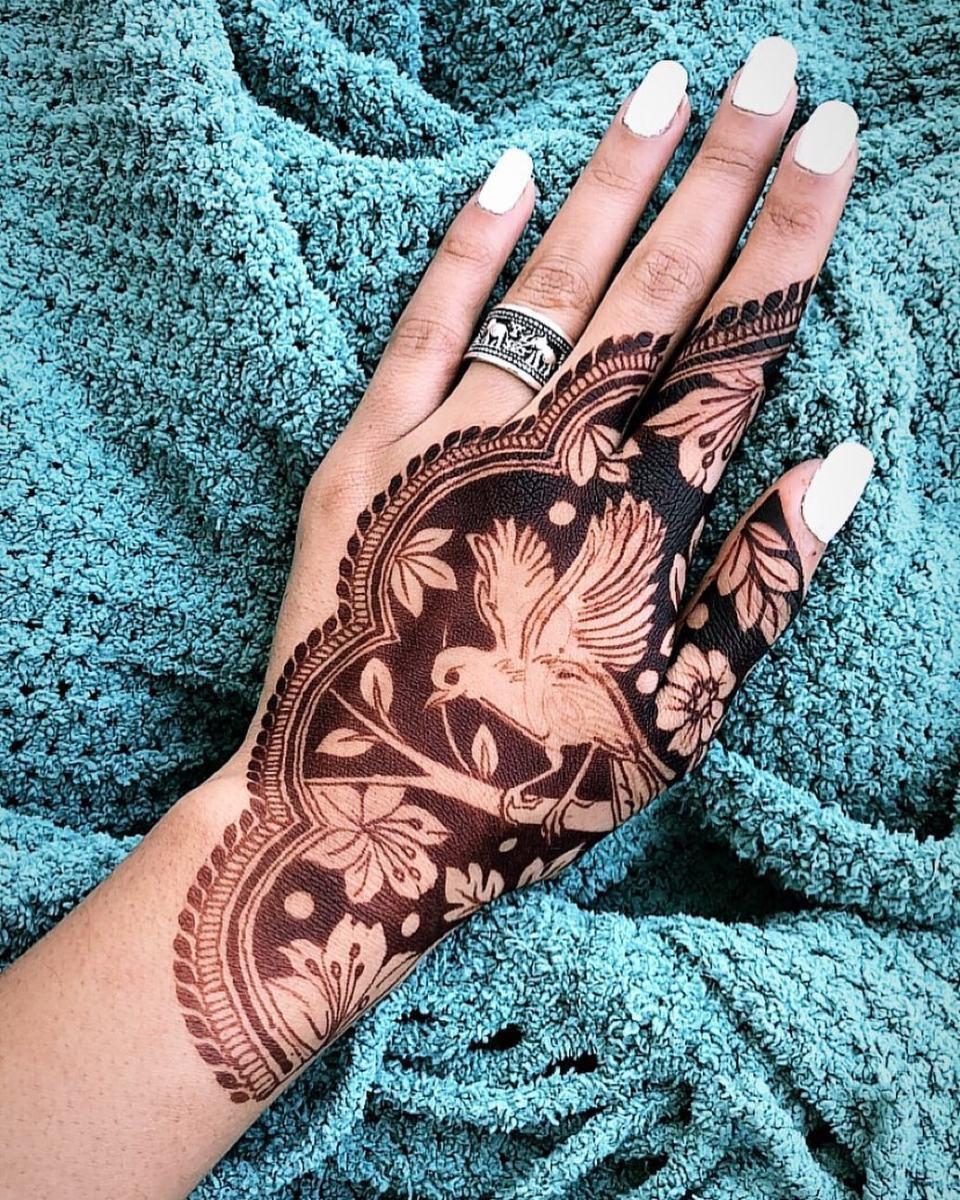 Image Courtesy: Pinterest
If you want your mehndi to look a little hatke, go for a nature-inspired design like this one. Not only will this give your design a darker stain, but the style is absolutely unique, tailored for someone who likes to experiment.
Let your fingers do the talking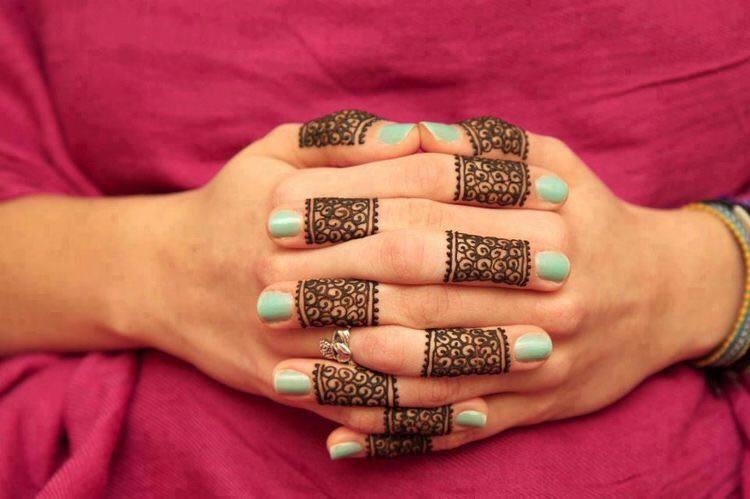 Image Courtesy: Pinterest
This pretty one side mehndi design for the fingers is a great idea for the minimalist bridesmaid. Do your bridesmaid duties while this henna style will dry a lot quicker, keeping you on your toes to reach out for your BFF bride.
Go for a maximalist Arabian design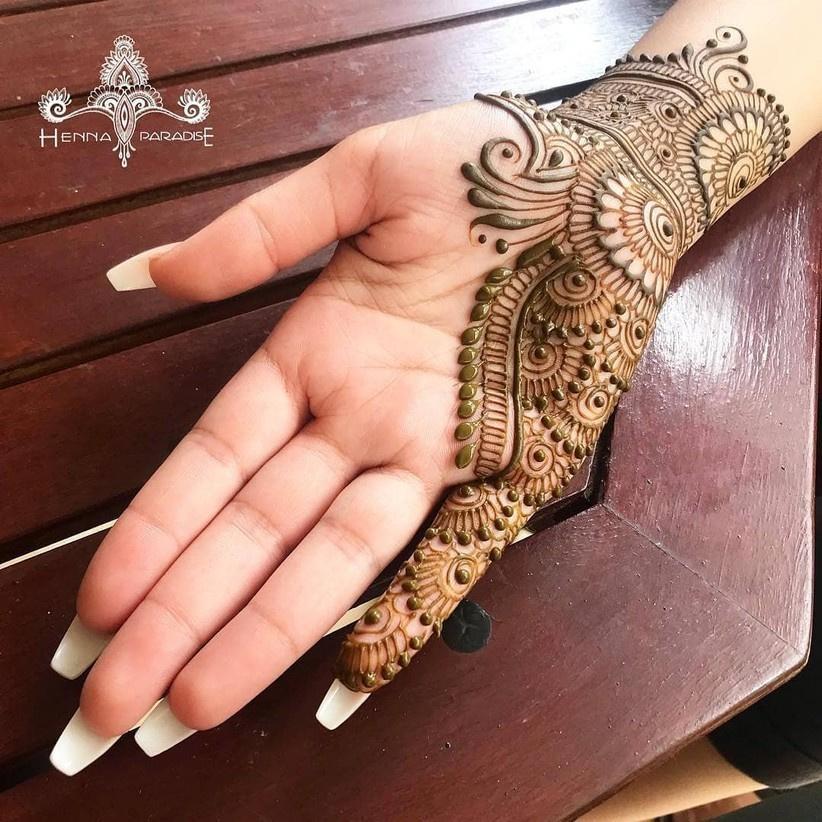 Image Courtesy: Henna Paradise
A neatly made mehndi design like this one will make a classic statement for you. A blend of circular patterns, floral touches, ending up on a cutesy finger design, this Arabian design is a winner!
Go for bold, clean lines in geometric patterns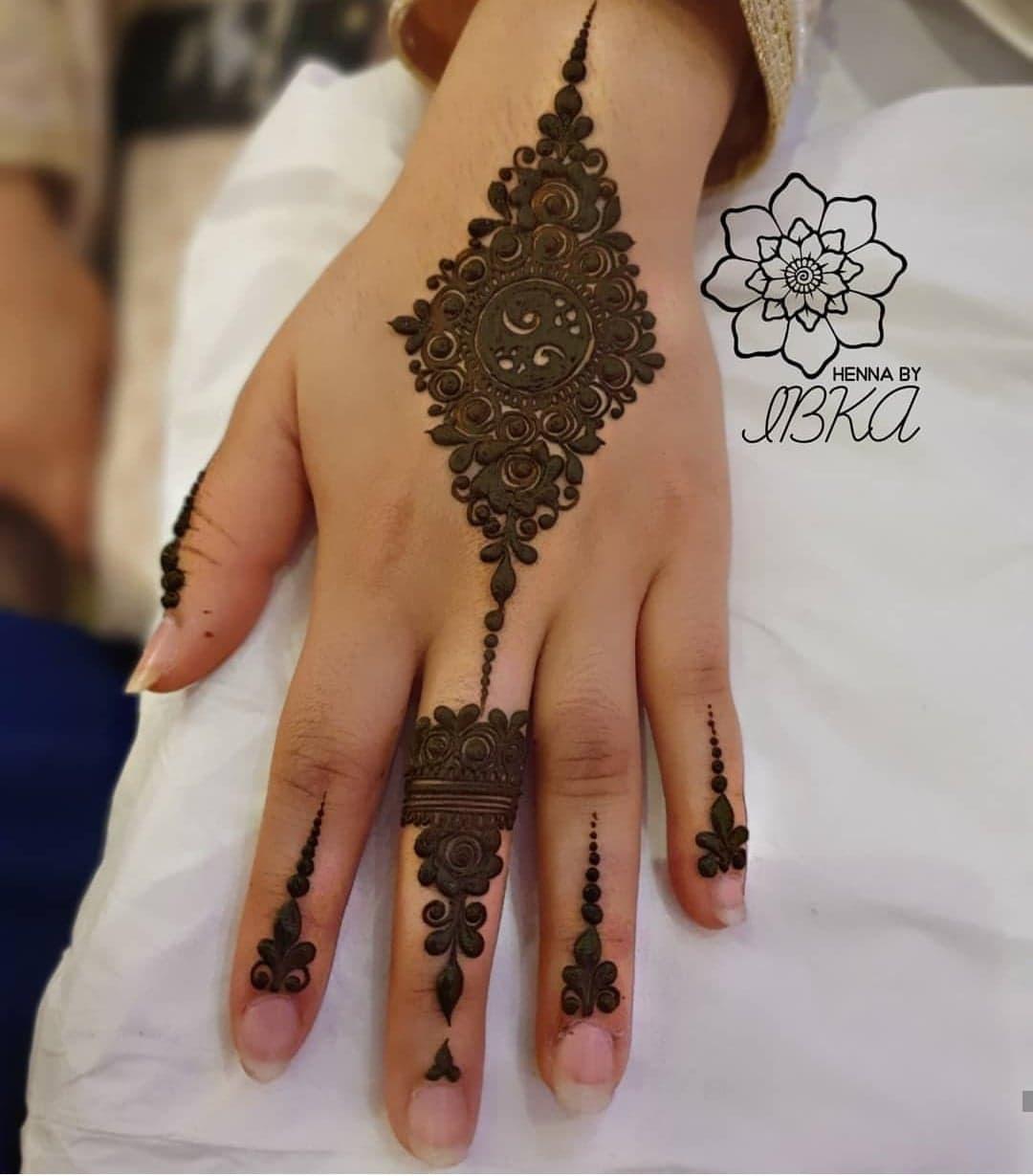 Image Courtesy: Henna by Ibka
The best part about Pakistani mehndi style is the fact that they stain so much better. Known for their bolder lines, this Pakistani one side mehndi design will turn out beautifully. The intricate floral patterns in a beautiful diamond shape will surely make you stand out.
A full hand grid pattern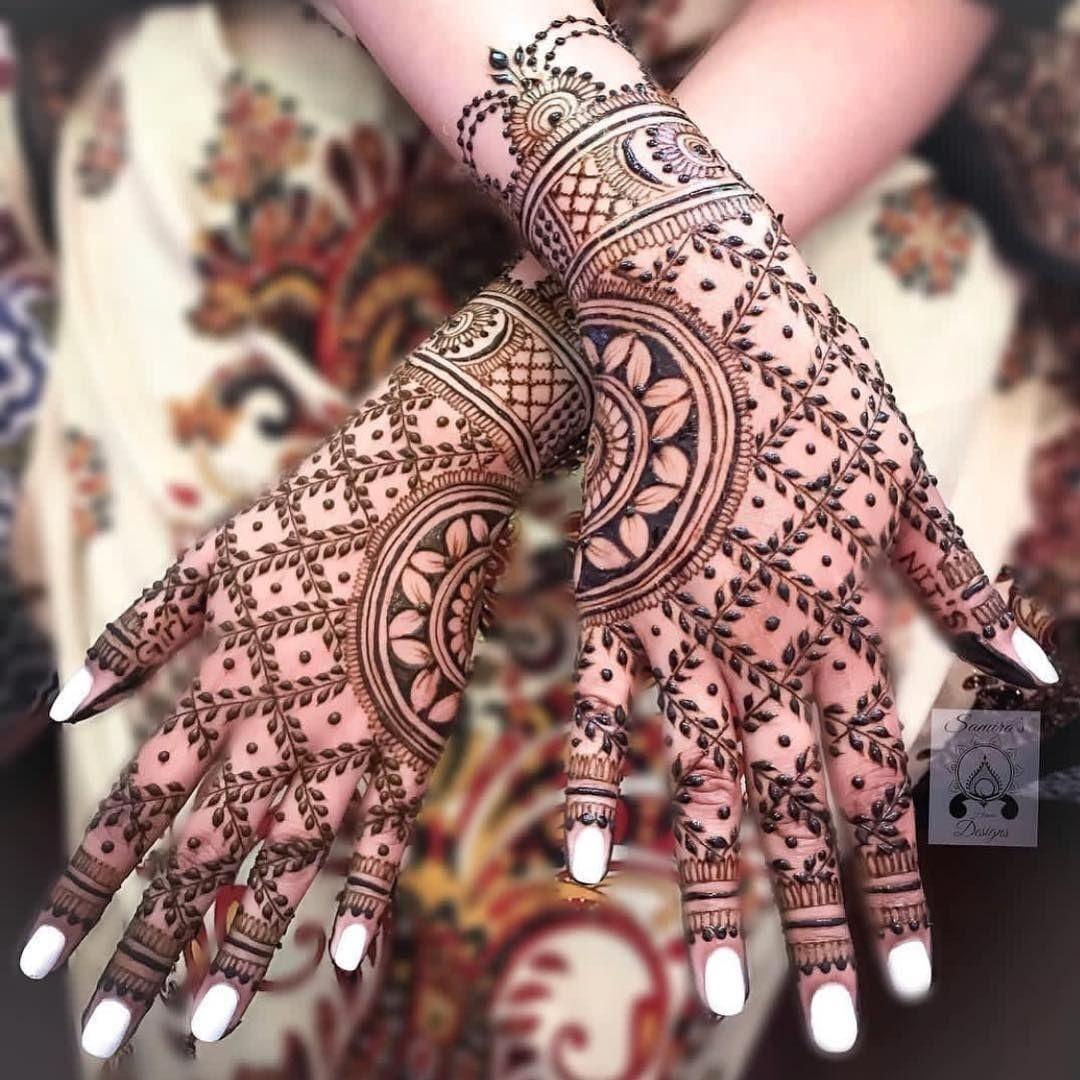 Image Courtesy: Samaira's Henna Design
Striking, eccentric, and eye-pleasing, this henna design will stain as pretty as it looks fresh. The bold lines encapsulating floral grid patterns are a striking combination for your BFF's mehndi day! Make sure to go for a nice manicure to highlight the beauty of this henna style evermore.
Twin with your squad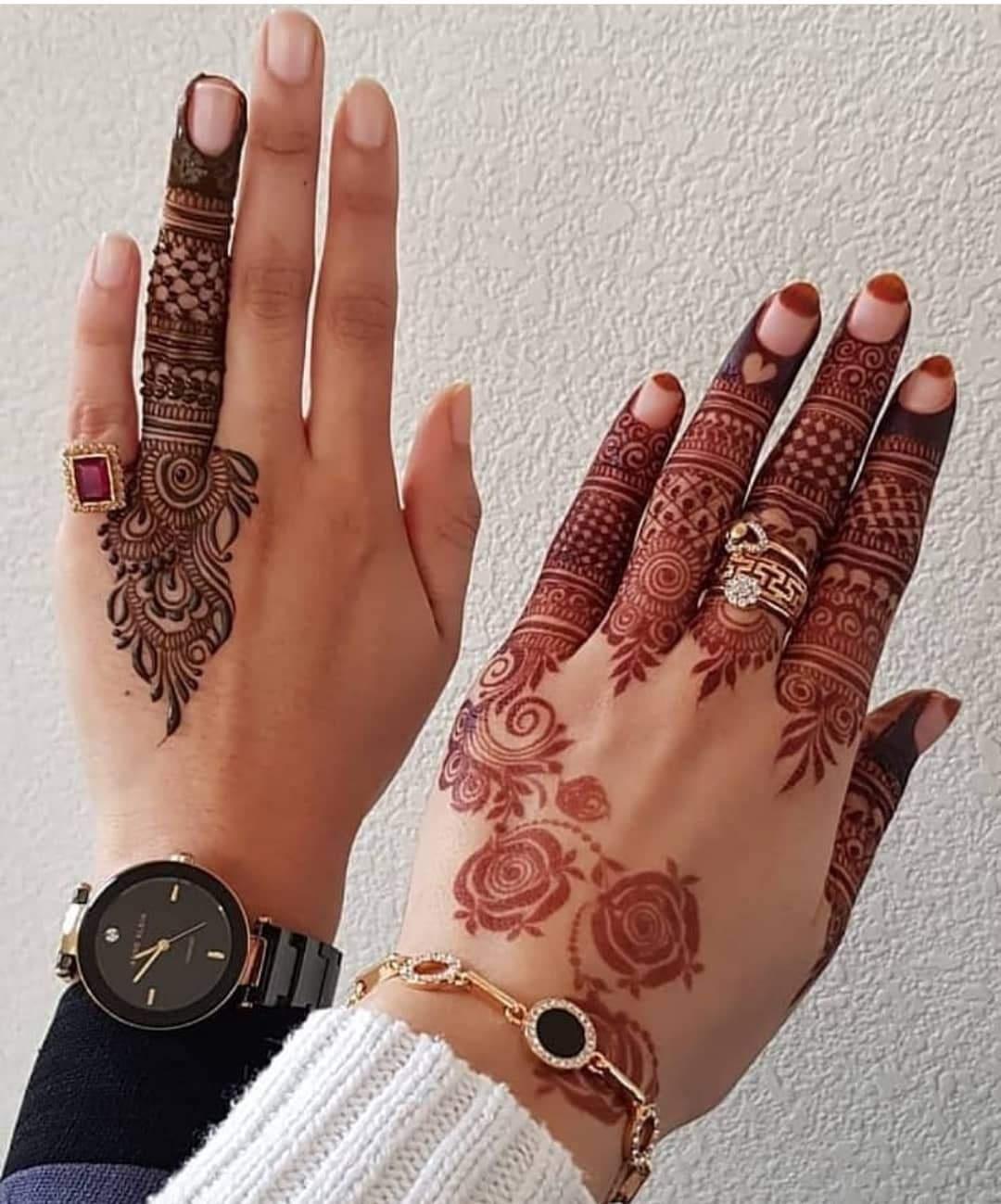 Image Courtesy: Sahima Mehndi
Twin with your other girlfriends in pretty finger-style henna designs. Go for floral patterns or grid patterns with pretty roses, this one side mehndi design can be done on bridesmaids who love minimalist designs, and the ones who prefer fuller styles.
Stunning semi-circle with neat floral patterns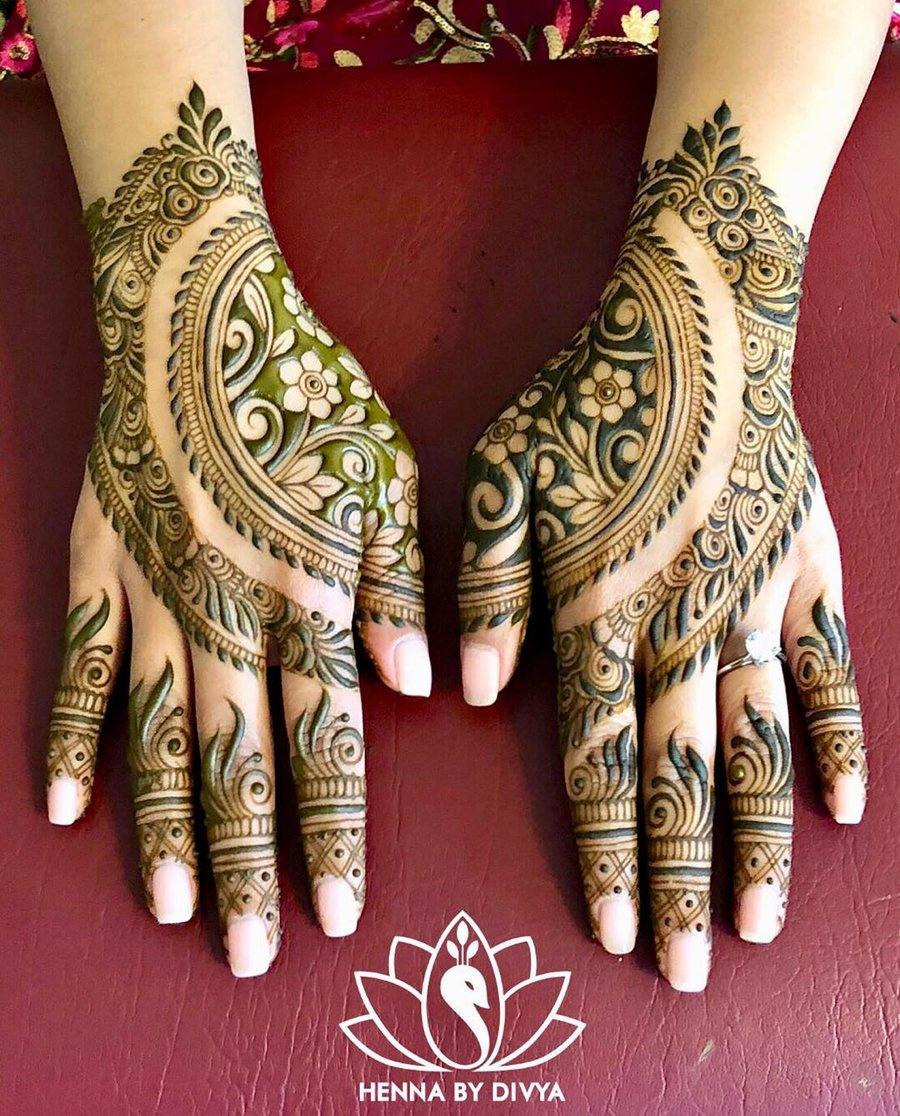 Image Courtesy: Henna by Divya
Put the henna artist's skills to use in a neat semi-circle of floral patters that runs across your hand. The symmetrical, contemporary design will make you want to stare at your hands over and over again.
Simple henna for 'Shagun ki mehndi'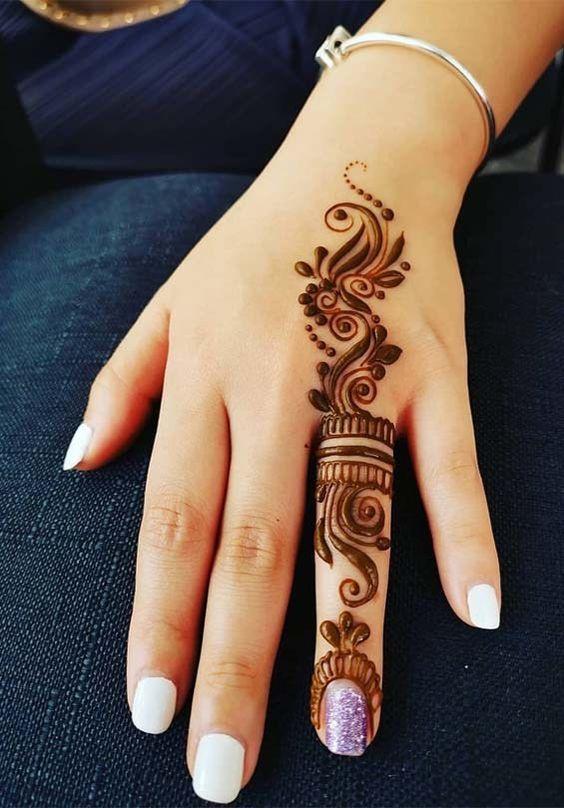 Image Courtesy: Ruba's Henna
If henna is essentially not your thing, don't worry you don't have to go for the usual circular style to make it to the festivities. Go for this lean, clean pattern that is all about a simpler style.
Unique finger henna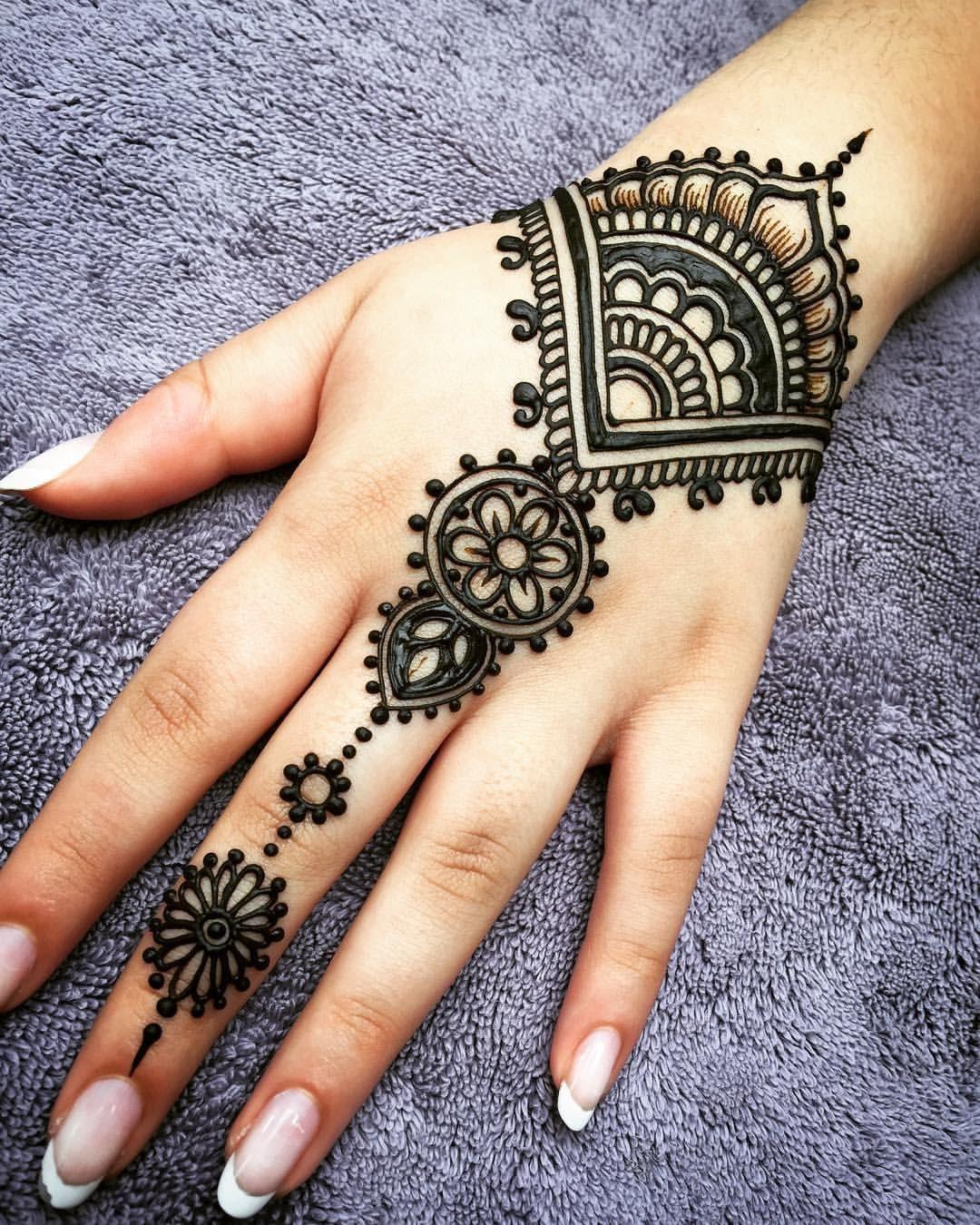 Image Courtesy: Pinterest
Clean, straight lines with small domes is a unique pick for one side mehndi design. If you are going for a full hand henna design on your palm, the back-side of your hand can have this simple henna design.
Intricate floral motifs with leaves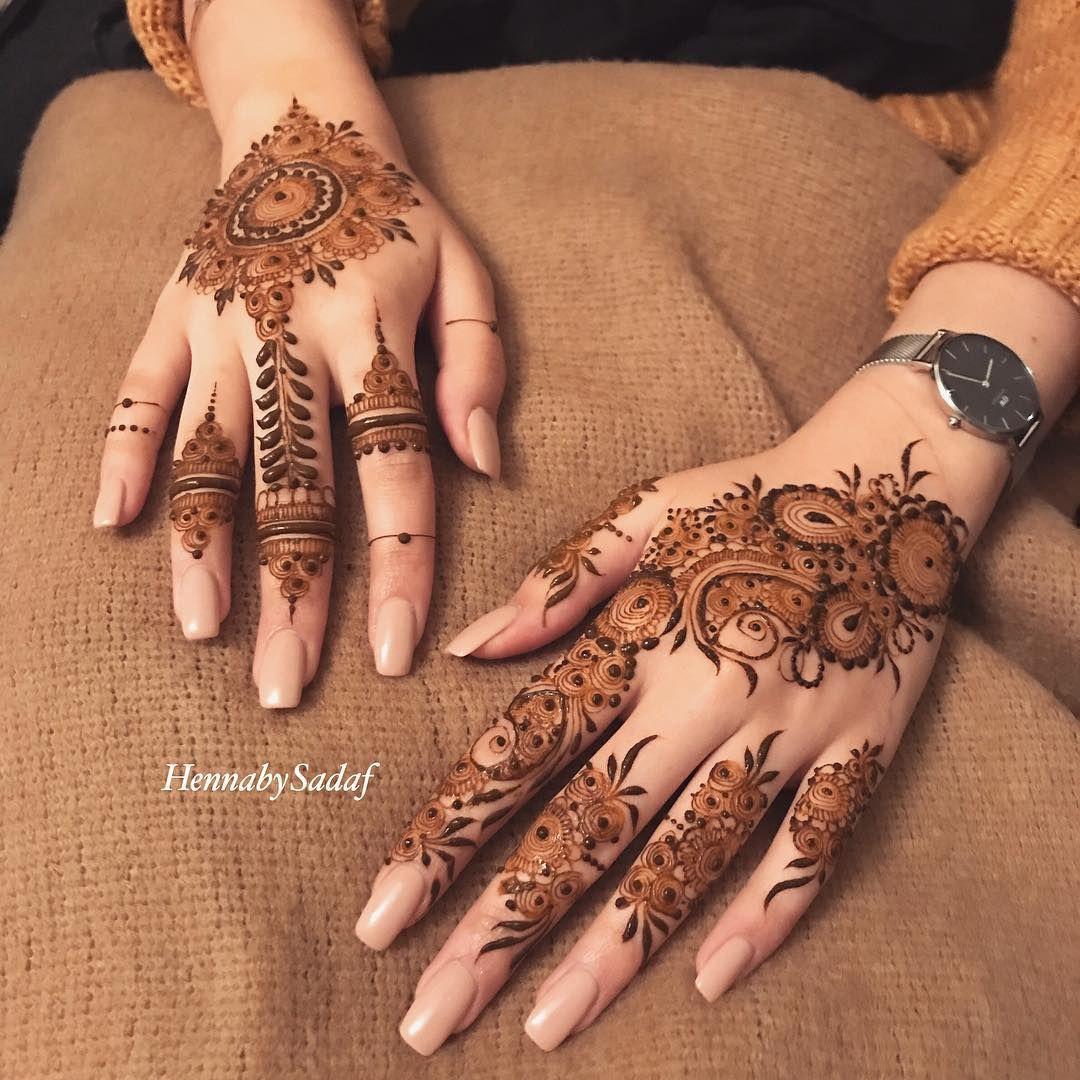 Image Courtesy: Henna by Sadaf
Closely made floral motifs with leaves and circular patterns is a great mehndi style for BFFs to pick.
Simple grid pattern with floral designs on fingers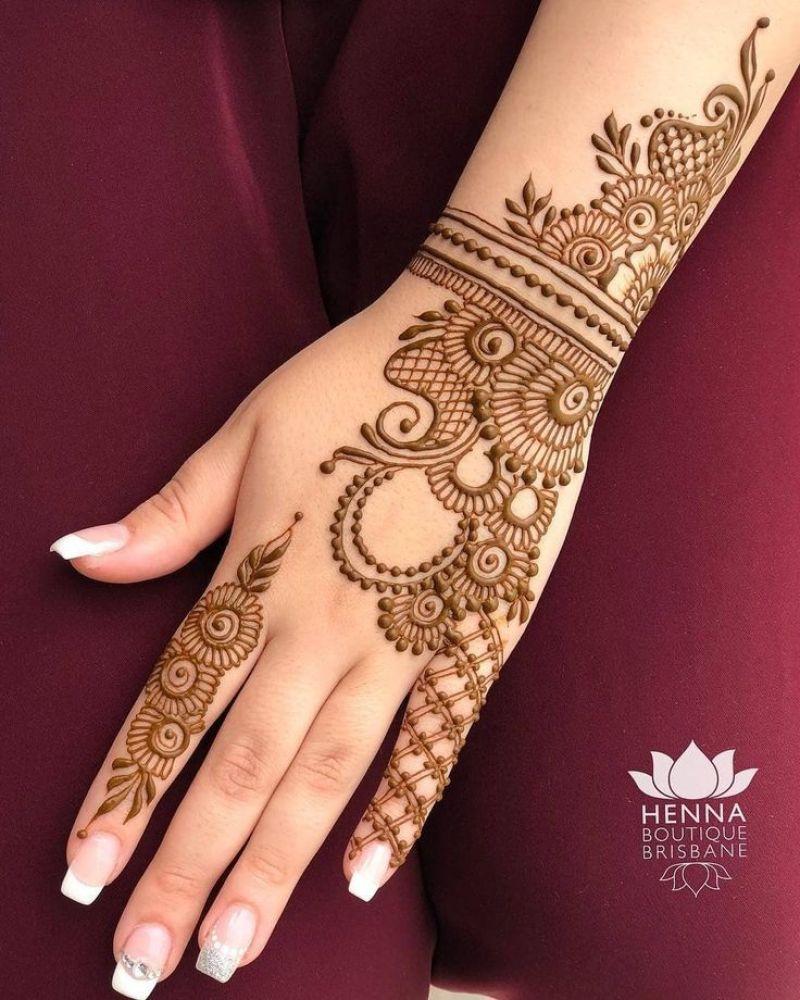 Image Courtesy: Henna Boutique, Brisbane
If you like a simple henna design, go for a simple grid pattern on the small finger, simple floral design on the index finger, and an Arabic style elongated floral design on the rest of the hand.
Floral mandalas for the win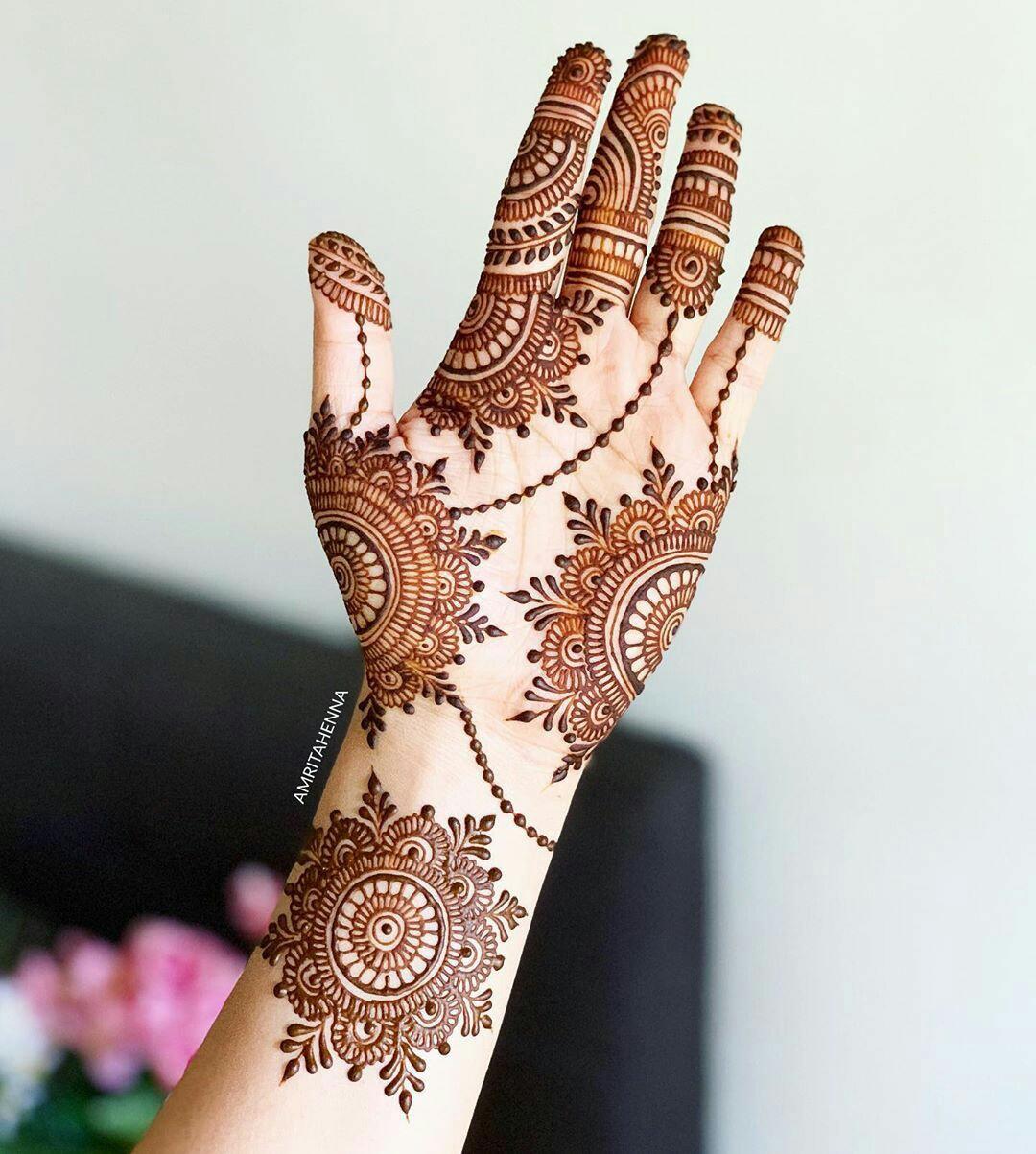 Image Courtesy: Amrita Henna
Go for a simple, spaced out henna style with circular floral patterns. Make sure to not wash your hands for longer for the stain to come out better. Thinner lines and delicate designs usually don't turn out darker.
Phew, here comes an end to this list of the many one side mehndi ideas which are perfect for the BFFs of the brides or grooms. These designs are delicate, intricate and uber-stylish.
Which one side mehndi design caught your attention? Share your pick in the comments below!