Confused About What to Wear to a Mehndi Party? We're Here to Help You Build the Perfect Ensemble!
With a myriad of functions to attend, picking the right outfit can sometimes get overwhelming. If you're wondering what to wear to a Mehndi party, we've got a great list of outfit choices for you!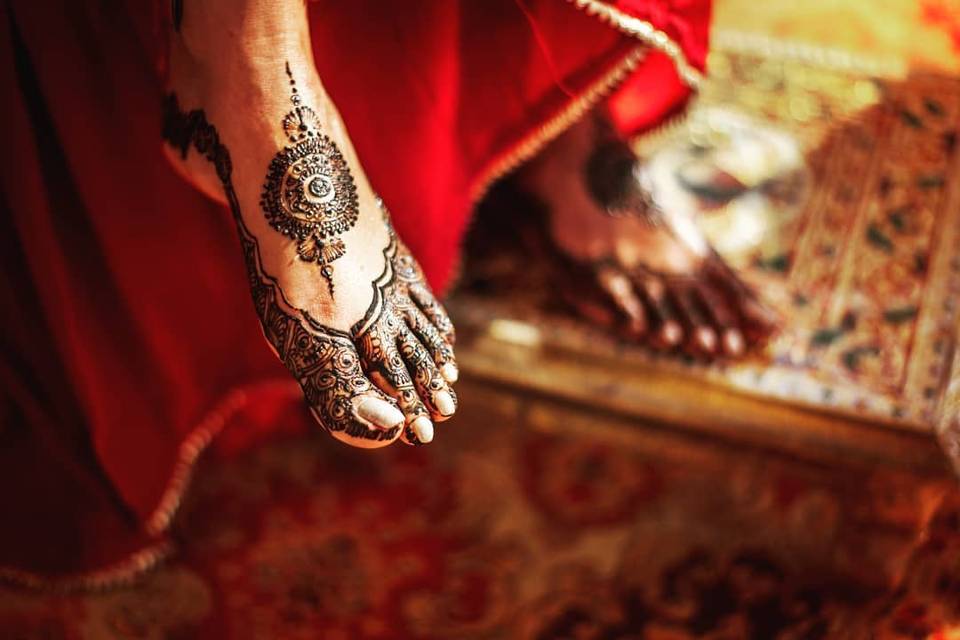 A wedding has so many functions and the Mehndi party is one that many look forward to. With your friend's wedding on the horizon, you probably want to look absolutely stunning and celebrate your heart out. However, with so many functions to attend, you might be wondering what to wear to a Mehndi party. Don't worry about your ensemble because we are here to tell you all about the garments that are rocking the wedding circle currently.
Some general tips before you start looking for clothes!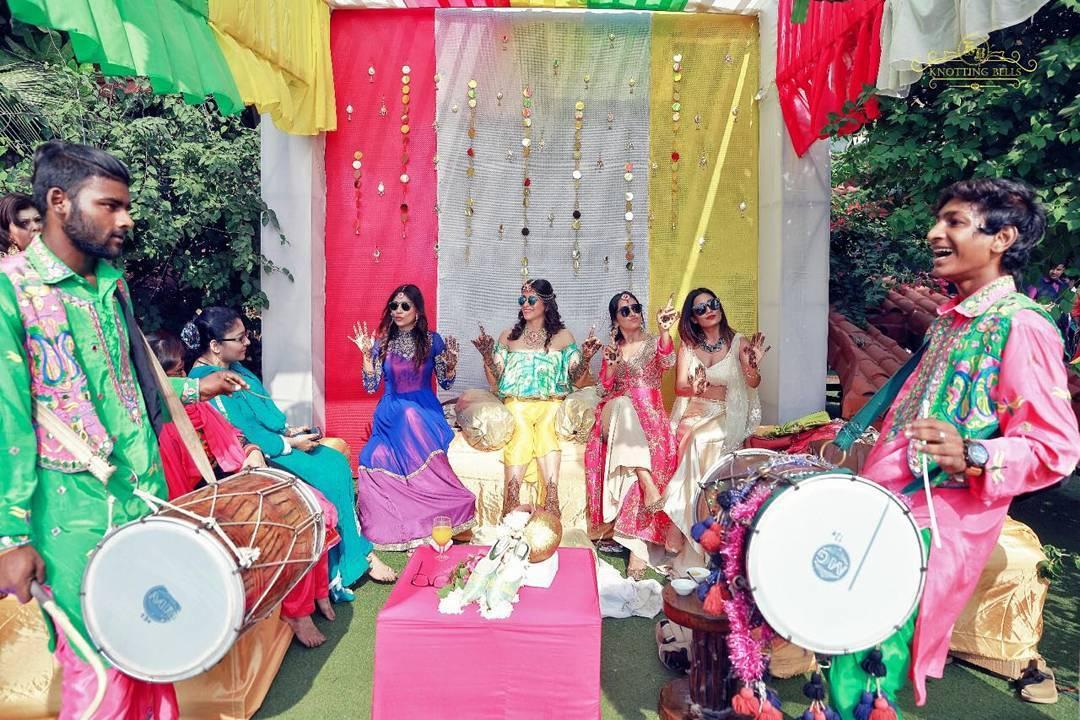 The key to nailing an outfit for a day event is striking the balance between heavy outfits and light ones. Sounds confusing? Here's a rule of thumb: if you feel as though your outfit is brighter than the sun, then you probably need to tone it down a little!
Another way to make picking the right outfit an easier task is simply talking to the bride. Many modern brides today like to incorporate a specific colour palette for their friends to create their own versions of bridesmaids. If your friend is planning the same, you should ask her about what to wear to a Mehndi party so that you know what colour scheme to stick to!
Finally, as you will be enjoying the day to the fullest while dancing, having your Mehndi designs applied, and socialising, you should look for outfits that are not super heavy or restrictive. With many designers churning out outfits with Indo-Western designs, there is no shortage of options for what to wear to a Mehndi party for women. So, keep reading on to find out more!
All about Gorgeous Lehengas!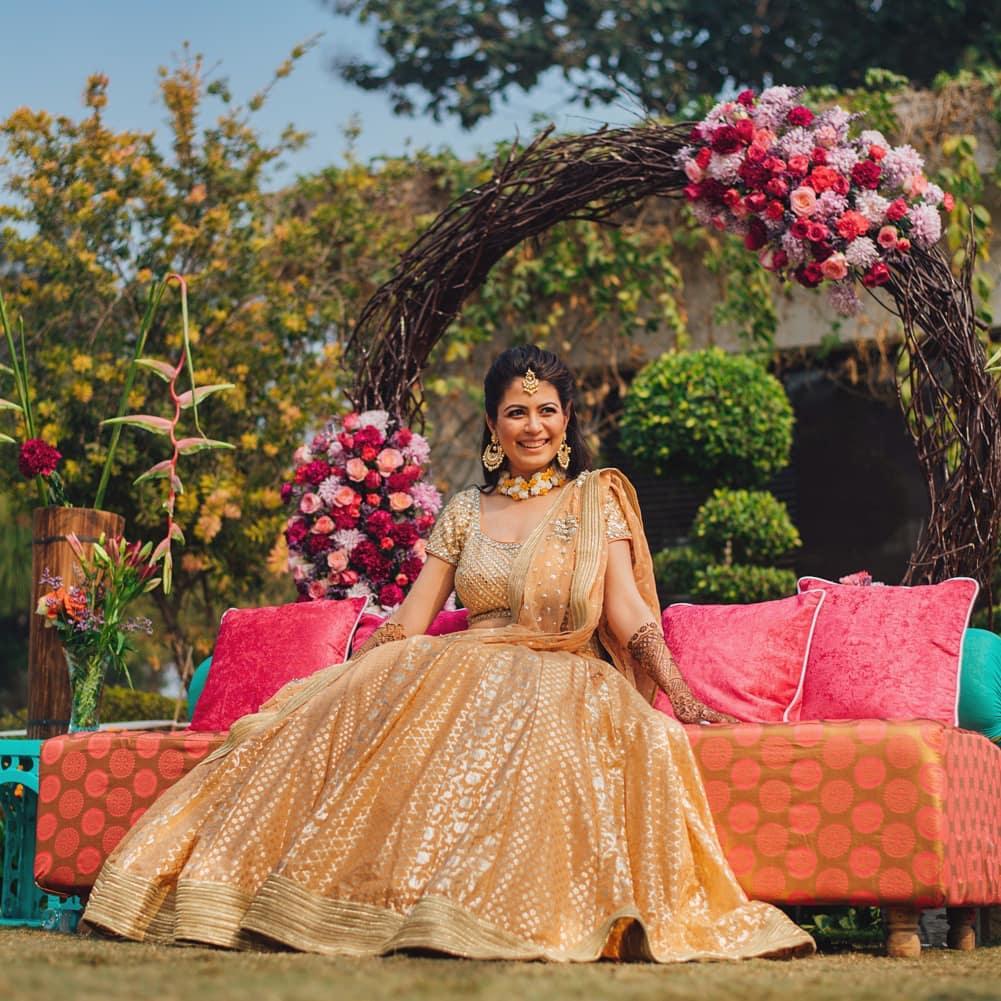 A lehenga Choli is something that never looks out of place at an Indian wedding. There is a very high sense of ethnicity associated with it, making it ideal for most functions. Thus, if you cannot make up your mind about what to wear to a mehndi party, just go for a pink lehenga choli. In the summer, you cannot go wrong with a yellow outfit, as there is no better summer colour than yellow! Moreover, this colour is often associated with the festive vibe of a mehndi ceremony.
As this is a day event, you do not want to be super blingy or loud. A heavier look is generally more appropriate for night functions as the wedding or Sangeet. But, this doesn't mean that you need to be a plain-Jane. Sport a lehenga with a stunning pattern that keeps the traditional vibe going. You can even choose atypical colours like dark blue with golden prints to stand out from the pastel-donned crowd.
The crop top with lehenga design combination is one that offers a great modern twist to the traditional outfit. If you're someone who loves creative outfits and is wondering what to wear to a Mehndi party, then this might just be what you're looking for!
Go Indo-Western by wearing a shirt with a contrasting long skirt!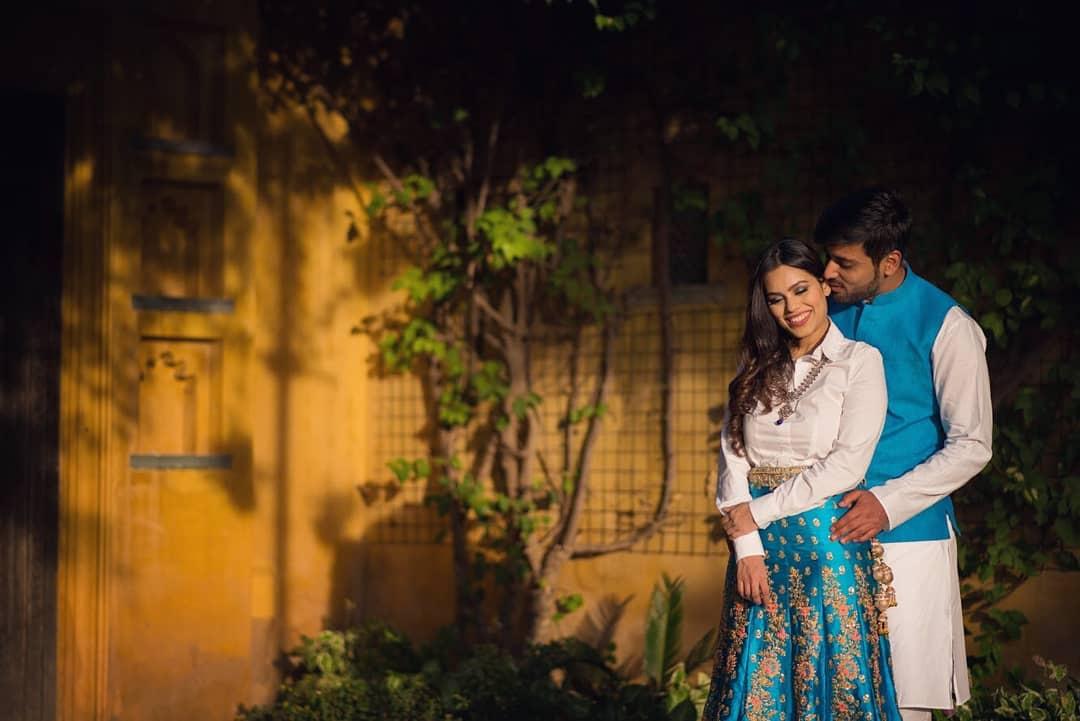 If you cannot stand the heat and are wondering what to wear to a Mehndi party during the summer months, then an indo-western outfit can be a great choice for you. You can choose a brightly coloured long Kurta or a formal shirt with patterns or embroidery to keep it looking dressy enough for the function. For the bottoms, wear a long skirt with a colour that falls on the other side of the colour palette. Colour blocking is a great way to get noticed at parties so go ahead and mix-and-match! Add a bit of glamour to the look by wearing a big antique necklace.
Look like a Desi Pataka with a Punjabi suit!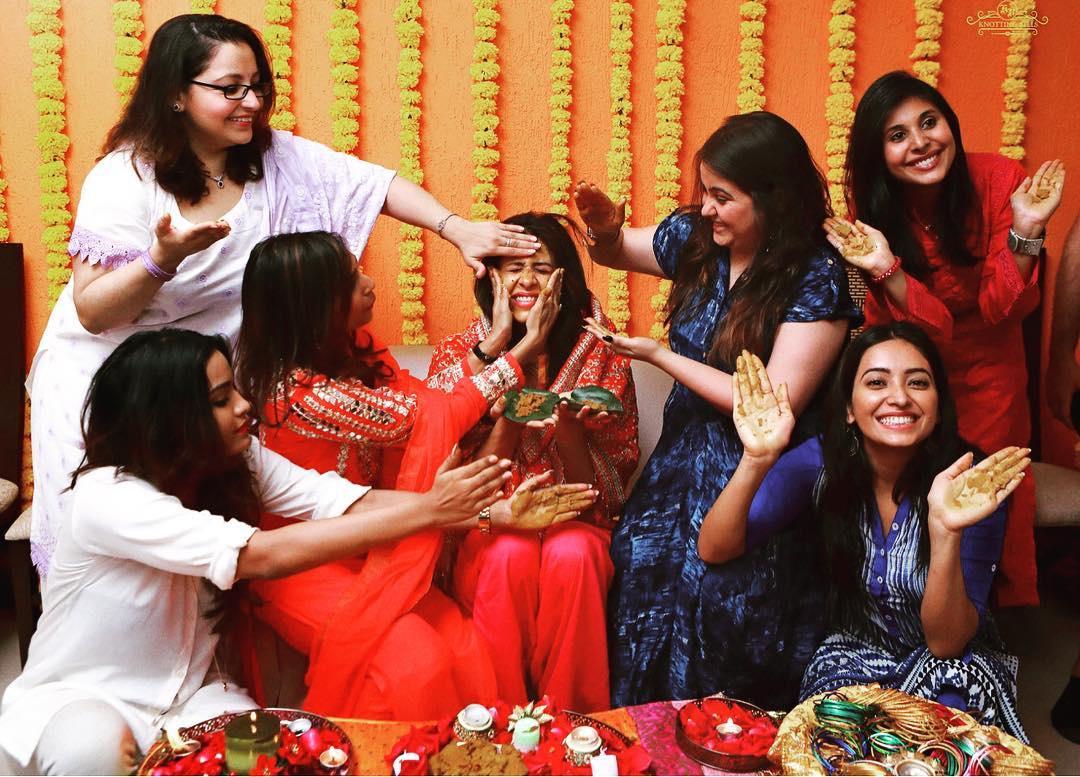 If you are looking for a chic, girl-next-door look, there is nothing better than a simple Punjabi heavy Dupatta suit. Patiala Salwars are a great way to add more volume to your legs and hips, which accentuates the girlish vibe you are going for. These bottoms look best with short Kurtas, though! Wear big ring earrings to complete your funky look. When wondering what to wear to a mehndi party with a casual vibe, this outfit is one that fits right up your alley! If you are not comfortable with short kurtas, you can pair a long straight one with palazzo pants for a more structured look.
Now that you know of a few fantastic Mehndi outfit options, you can stop biting your nails over what to wear to a Mehndi party! Instead, you should get set to rock any of these looks and be the life of the party. The only thing to remember is that you must feel comfortable in what you wear and should be able to carry yourself with confidence. Your confidence is what makes your ensemble complete and will certainly make you look stunning!
Get in touch with our makeup artists for an incredible day-time look!