Glamorous Party Wear Lehenga Saree With Price Options
Before committing to your wedding outfits, you need to check out these party wear lehenga saree with price. We are sure you will love them just as much as we do!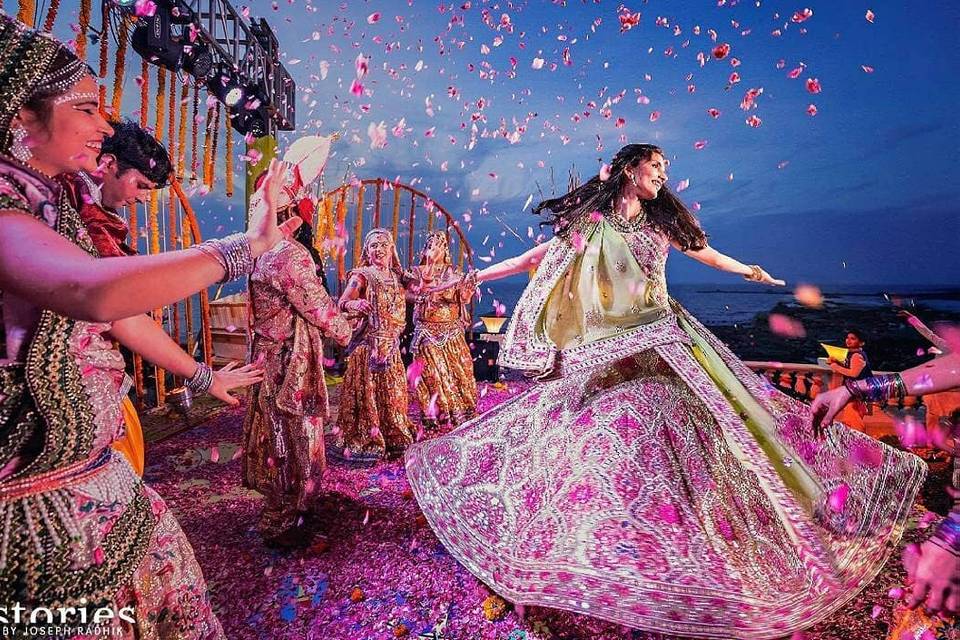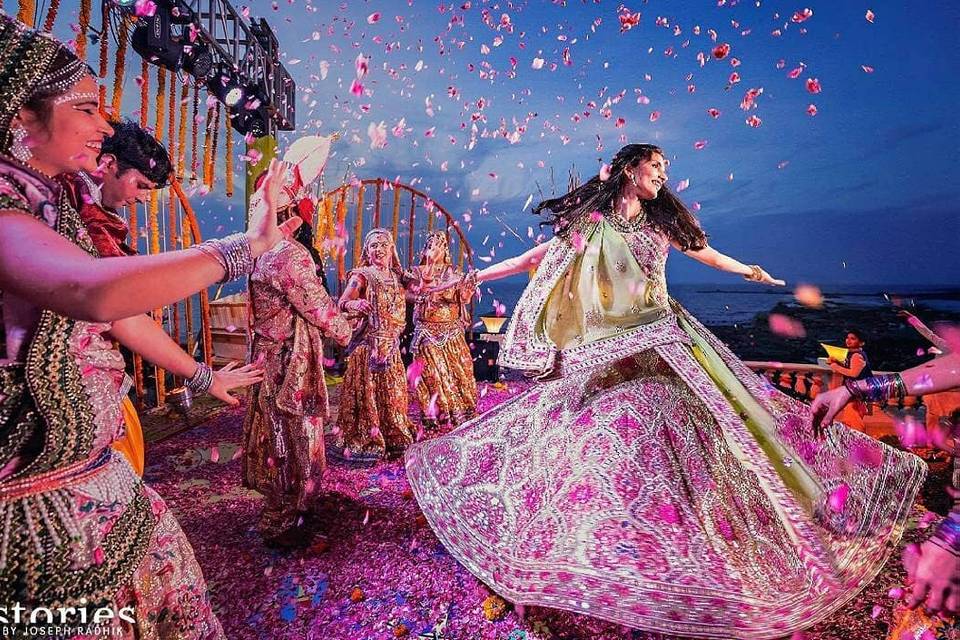 Image Courtesy: Stories by Joseph Radhik
When it comes to weddings, Indian women love to flaunt all their expertise in shopping. We search high and low for the latest trends in the market. Instagram becomes our best friend and we are sure it is not just us! Weddings are the time to don the ethnic outfits that we tend to forget in our daily life. It is the perfect time to spice up your wardrobe. You can also add quirky and eccentric pieces that you would normally run away from during the styling process because weddings, in general, are so OTT. One such concept is a lehenga saree. It is the brilliant compromise between a lehenga and saree and if you are confused between the two, this is your solution.
A lehenga saree is a readymade saree where you do not have to make pleats. It has a zipper on the side just like a normal lehenga. You drape the dupatta after wrapping it around on your body once. You then secure it with the blouse or choli, just like a saree. Sometimes you may have to wear a petticoat underneath the skirt.
If we have piqued your intrigue, you have to check out these party wear lehenga saree with price images. They will give you a vague idea about the range of these dresses. We hope this help!
1. Pink and pastel blue lehenga saree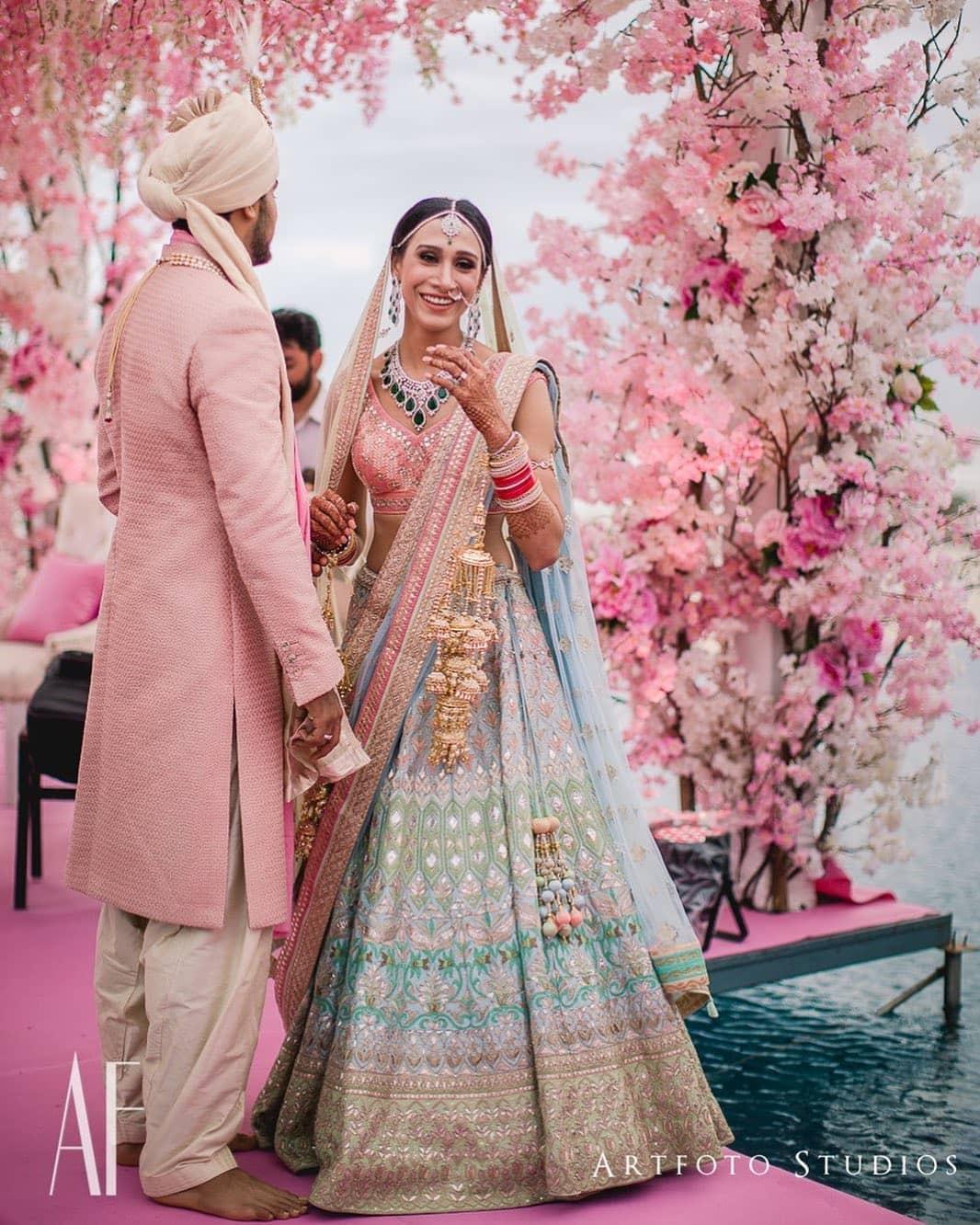 The first party wear lehenga saree with price in our list is a beautiful pastel pink and blue outfit. The intricate embroidery and the attention to detail of this outfit put it in our must-have list. We think you can find similar lehenga saree in the range of ₹ 1,00,000 to ₹ 1,50,000.
2. Heavily embroidered gold and orange number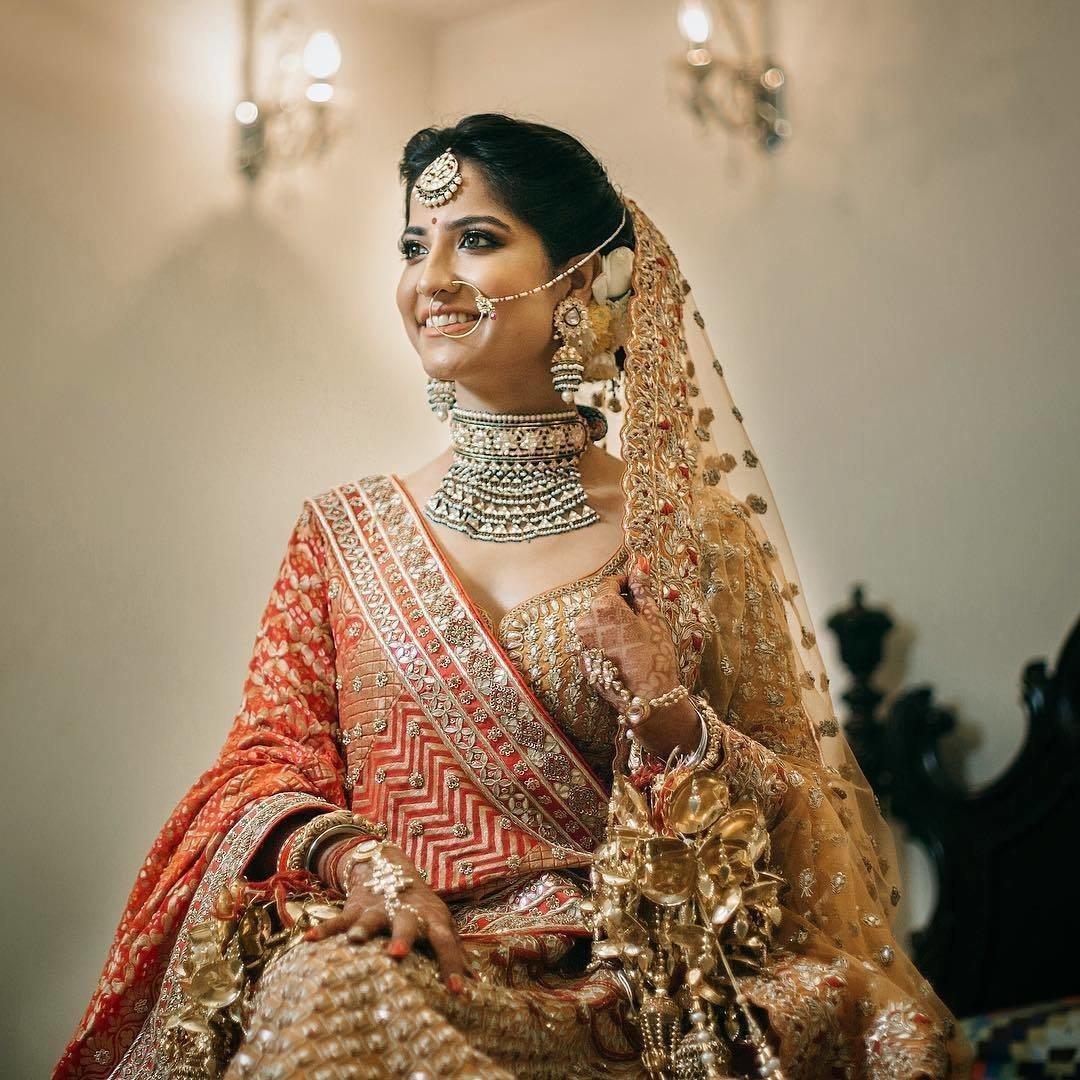 The next party wear lehenga saree with price is a traditional number with handwork and sequin embroidery. While the piece is very beautiful, it is quite simple. You can probably find it in the market for about ₹40,000 to ₹ 60,000.
3. Stunning bottle green lehenga saree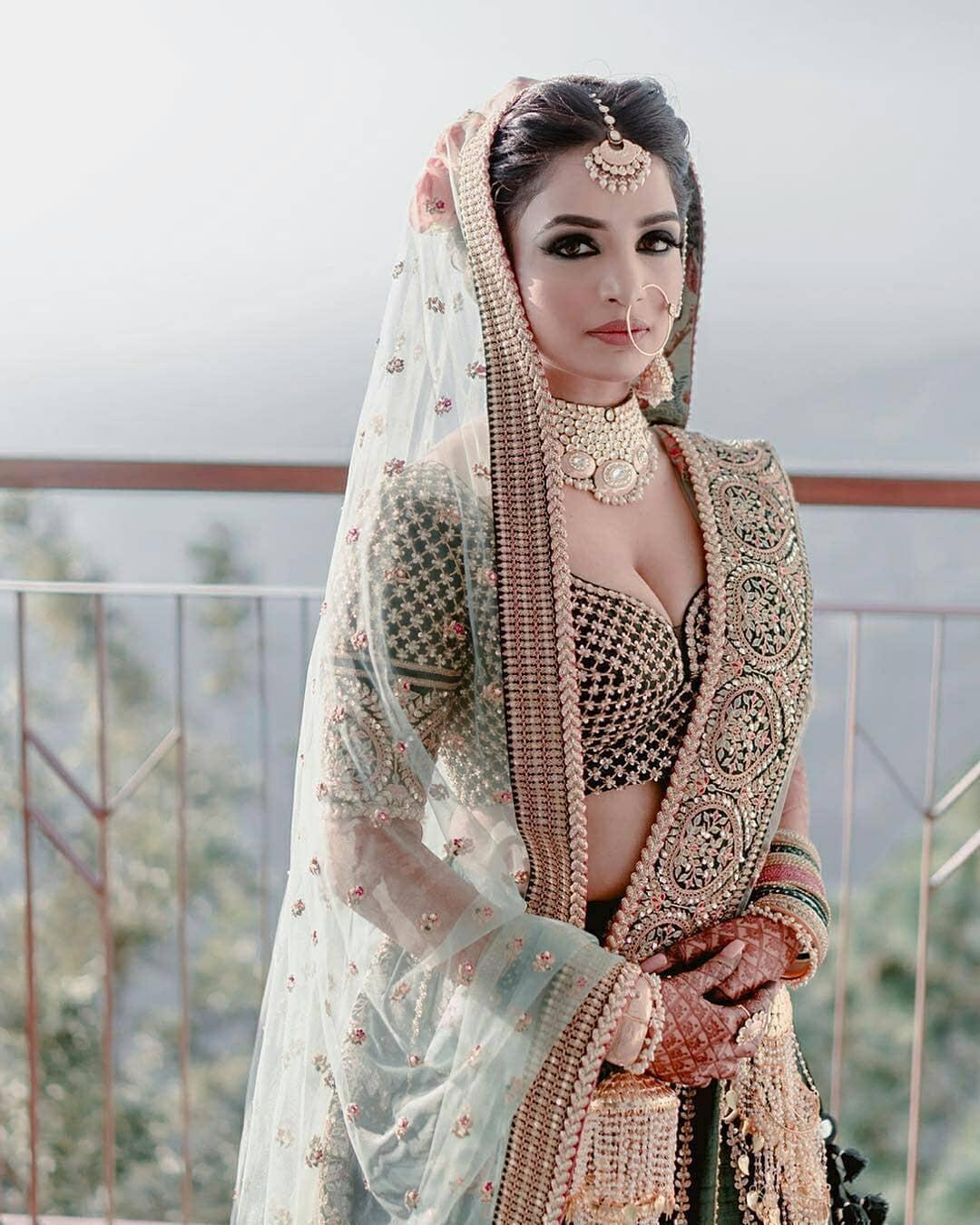 We are in love with this party wear lehenga saree with price that is a steal. Perfect for an engagement ceremony, we think this piece can be worth between ₹ 70,000 to ₹ 85,000, which is not very expensive when it comes to wedding outfits.
4. Blush pink lehenga saree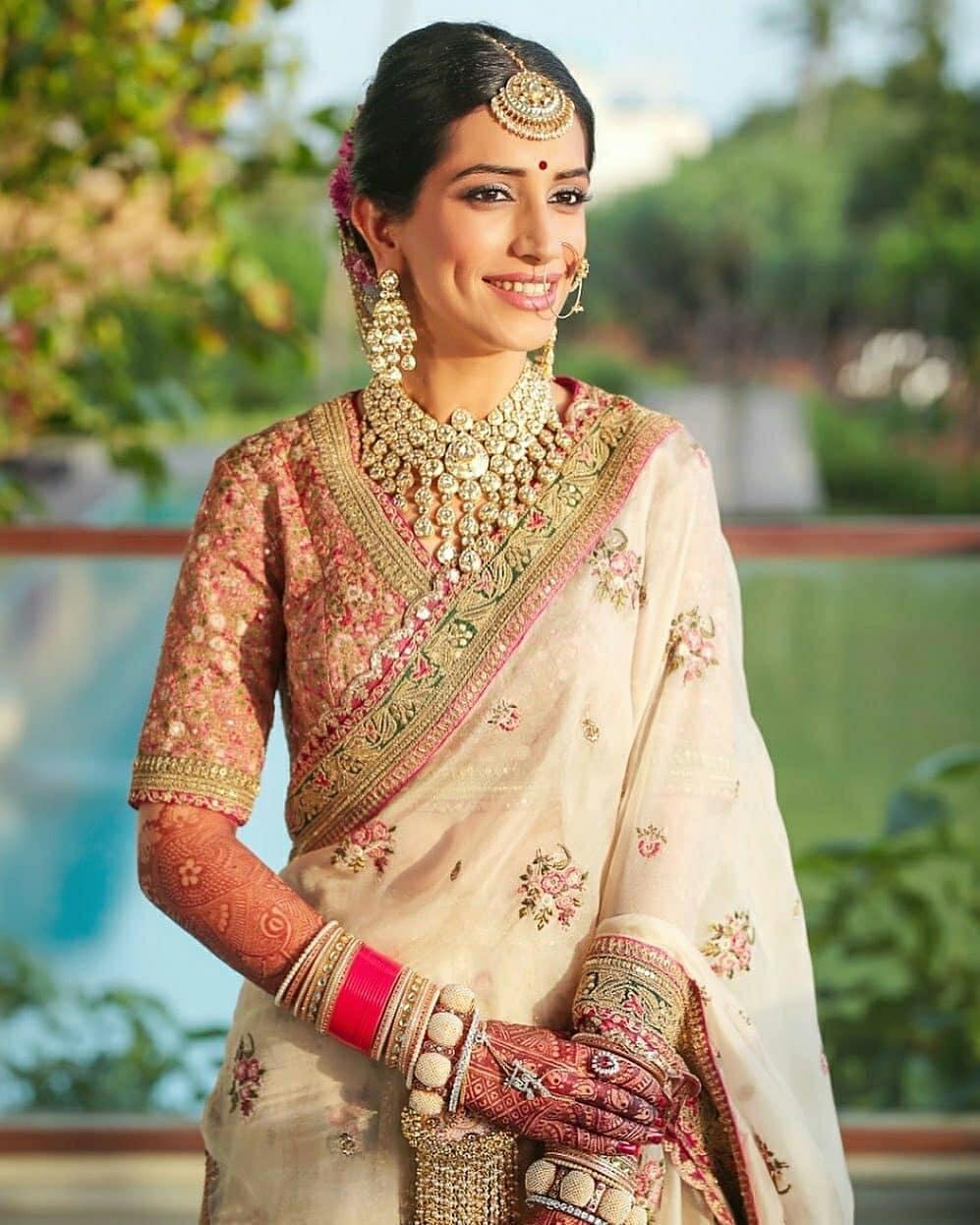 Sometimes simplicity is the answer to all your questions. For events like Reception, Cocktail or Roka where you have to wear something traditional, party wear lehenga saree with price like this are a must-have in your trousseau. Something like this simple lehenga saree ranges between ₹ 30,000 to ₹ 35,000 according to us.
5. Red floral lehenga saree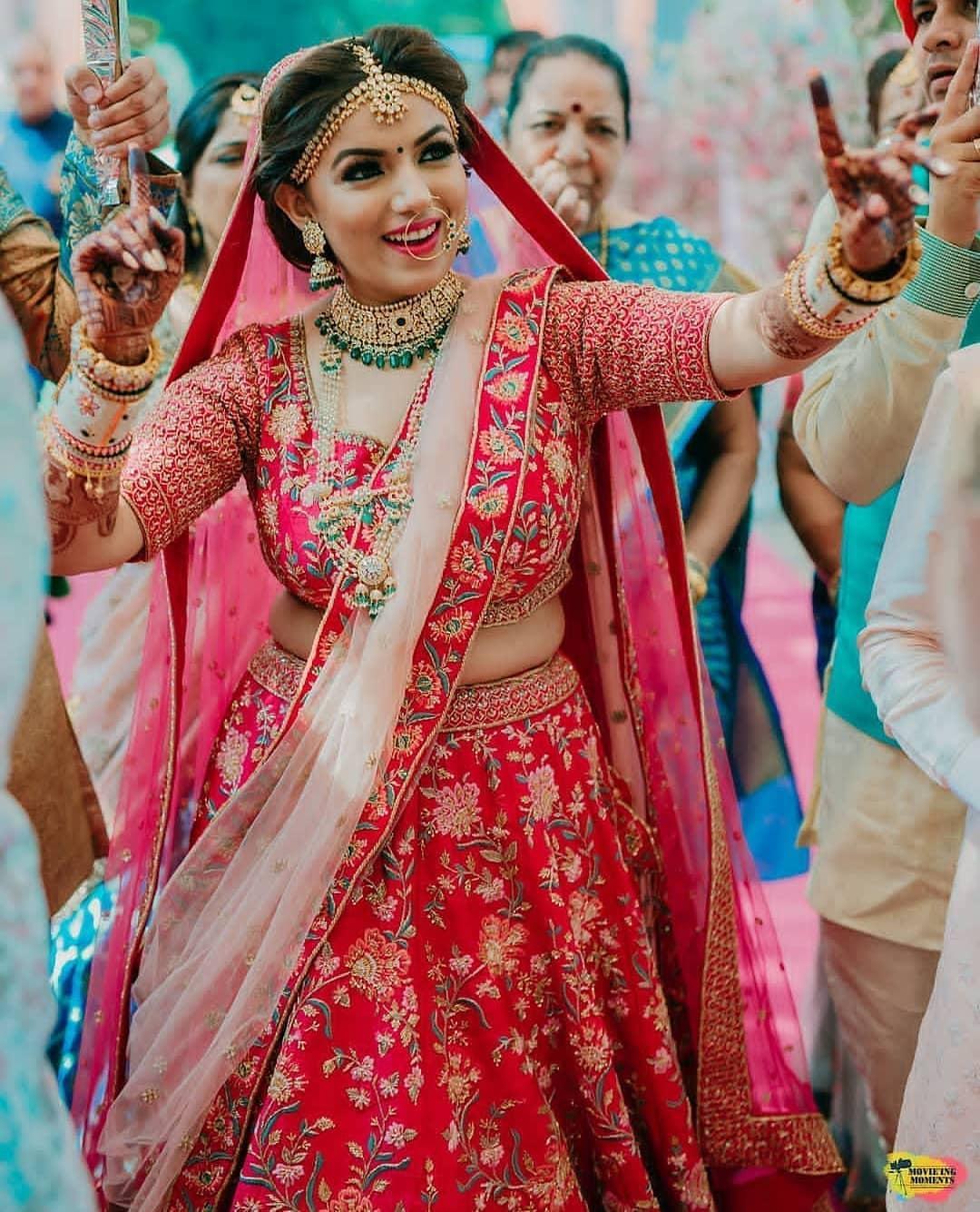 If you are looking for a party wear lehenga saree with price for your Sangeet or engagement, you have to check this one out. It is fun and flirty, exactly the vibe brides love to go for. Floral lehenga sarees like this, retail for about ₹ 40,000 to ₹ 60,000. You can even find them for way less in markets like Chandani Chowk.
6. Gorgeous peach outfit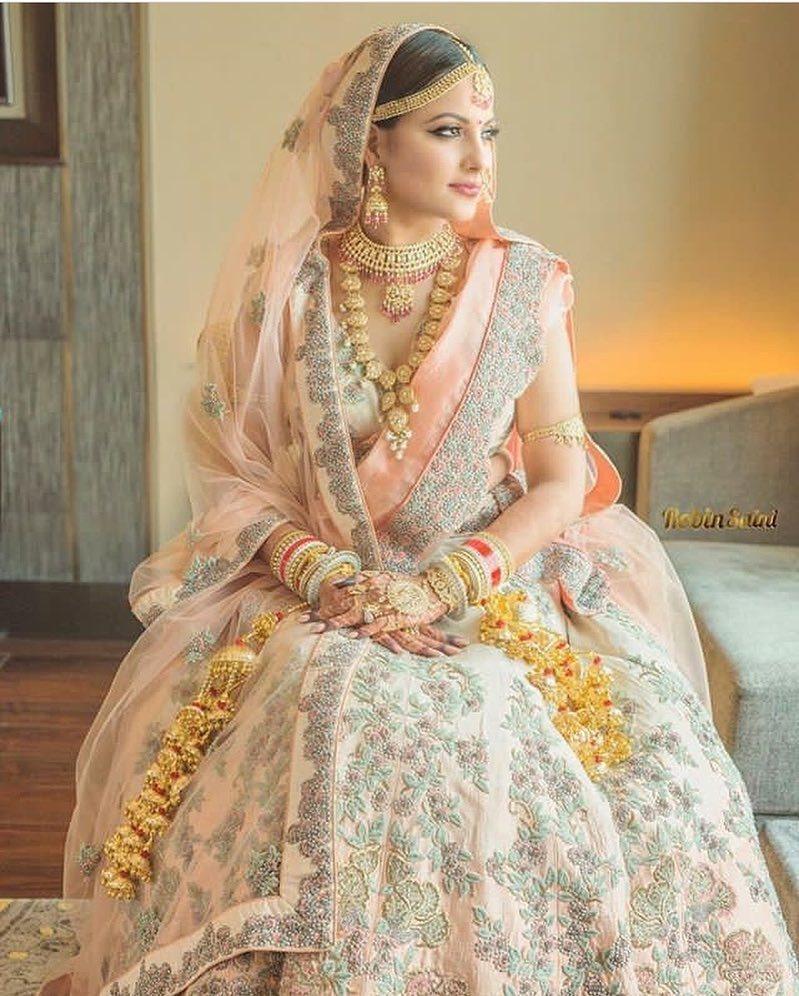 The more soothing your outfit is, the more expensive it is going to be. Designers take pride in designing dresses that are serene and make anyone look breathtaking. This is one of those lehenga saree options. The price range for this drees is about ₹ 75,000 to ₹ 1,00,000.
7. White and pink lehenga saree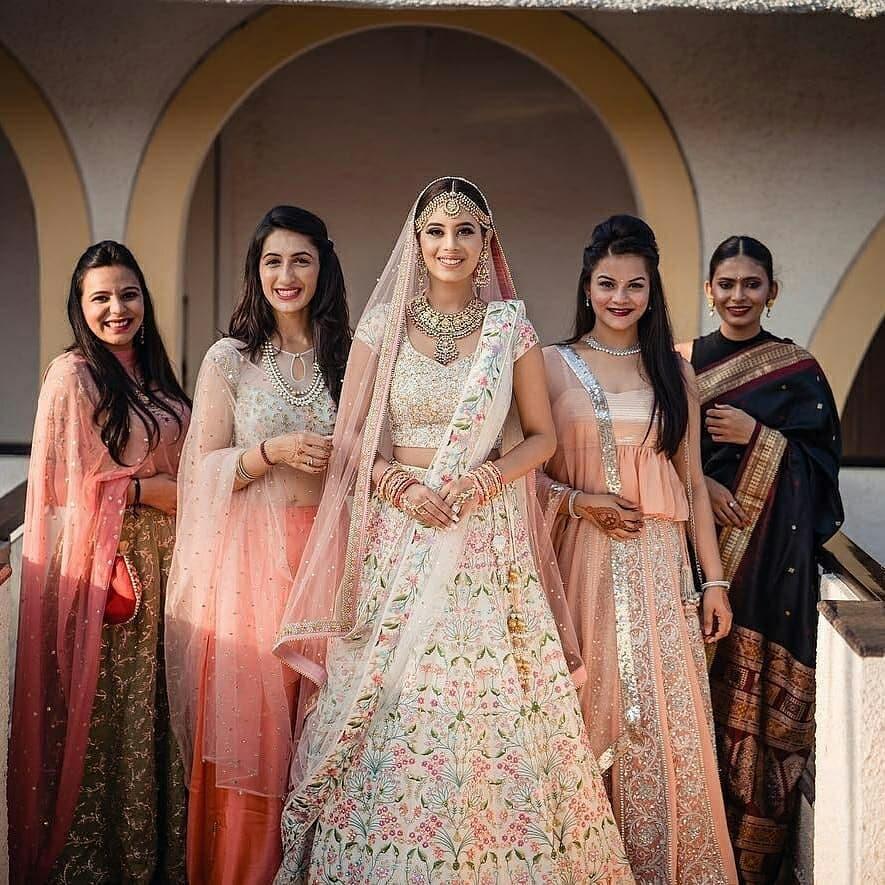 Image Courtesy: Studio Be Unique
The next option in our party wear lehenga saree with price list is a beautiful white lehenga with pink and green motifs that stand out in a gorgeous way. They add colour and make the garment brighter. The studded blouse with the skirt and the pink dupatta are for about ₹ 50,000 to ₹ 60,000.
8. Barn red velvet number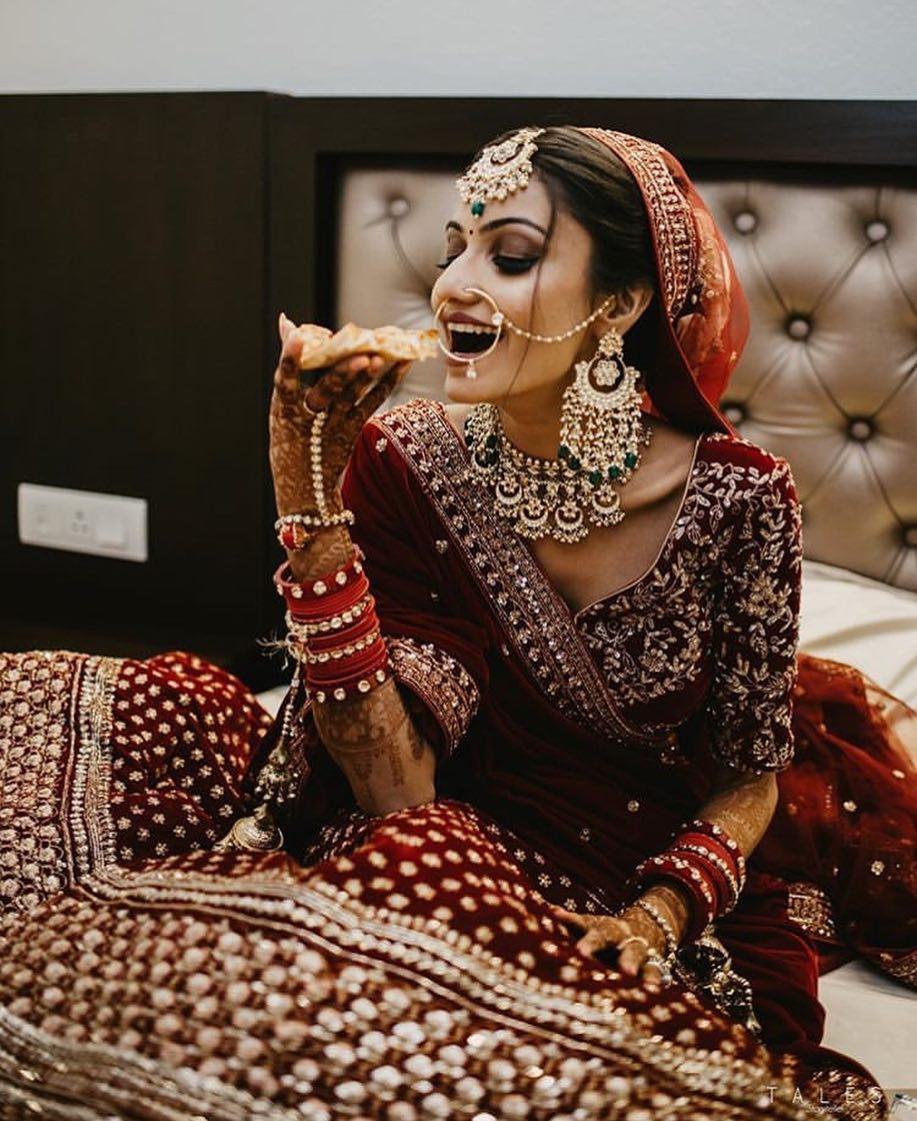 Image Courtesy: Taless By Storyteller
Velvet is an expensive fabric with prices going up to tens of lakhs. This barn red velvet outfit is a classic piece that will make you feel like a queen. It is regal and perfect for your wedding day. You will not find something like this for below ₹1,00,000.
9. Beautiful bandhani lehenga saree by Tarun Tahiliani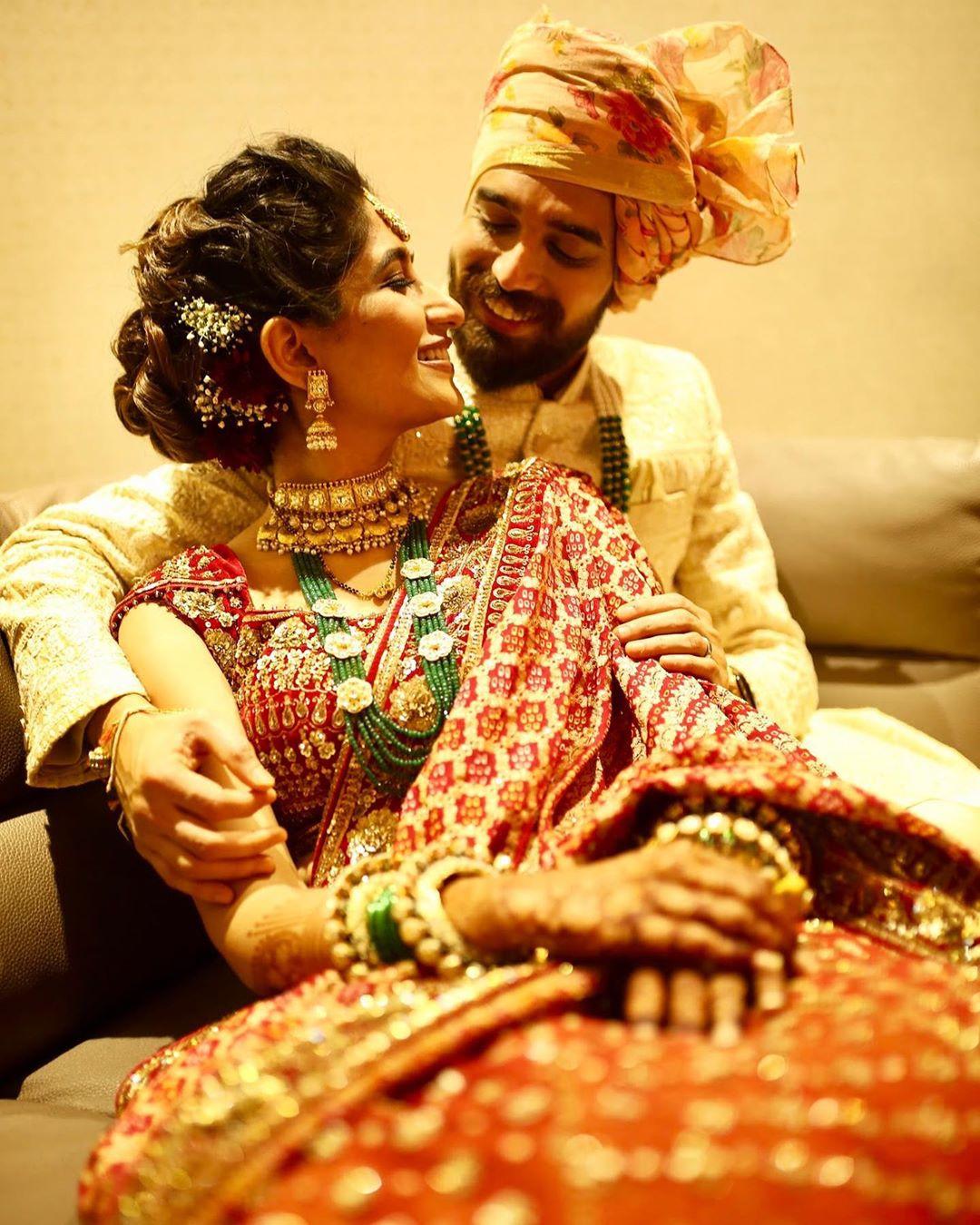 Last but certainly not least is the most expensive dress in our party wear lehenga saree with price list. This is a designer piece by Tarun Tahiliani. The lehenga saree in this image has a Bandhani dupatta, perfect for Gujarati brides who wish to honour their roots. We could not find the exact price of this piece but we think it retails for about ₹ 6,00,000 to ₹ 7,00,000.
These were our favourite picks for party wear lehenga saree with price list. You can wear most of them on your wedding day and look gorgeous. You can also wear the simpler ones for smaller events. We believe that a bride should wear what makes her comfortable and if you think this is something you can be comfortable, then we recommend that you should go for it!
Check out these stores near you that offer lavish bridal jewellery!