Dhoti Pants for Ladies: Why You Need To Stock On These For The Wedding Season
Keen on something traditional, funkily ethnic and still new? Presenting dhoti pants for ladies which would keep you at enjoyable ease and still rock your BFF's Haldi or Mehndi ceremony.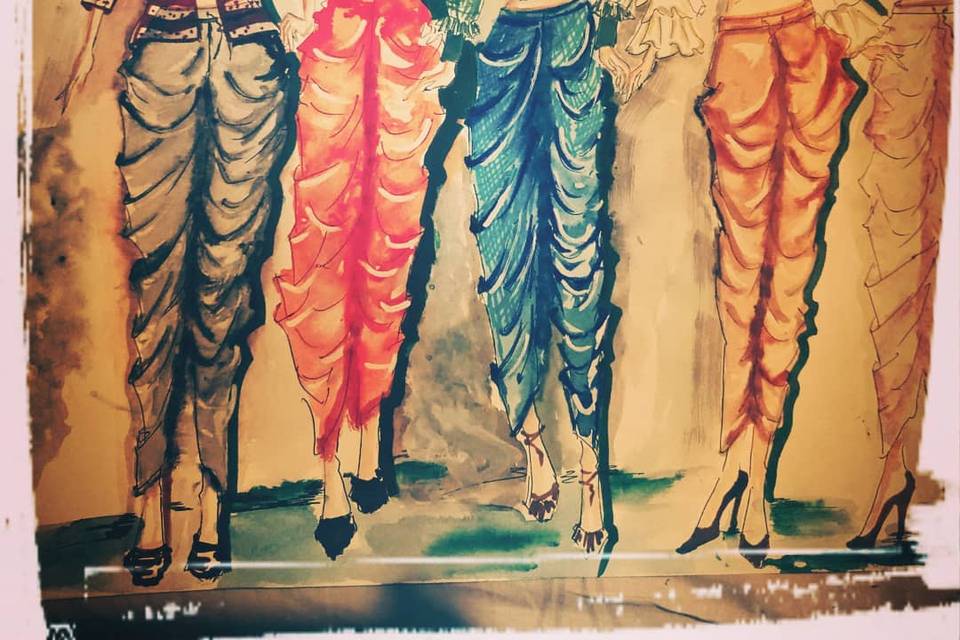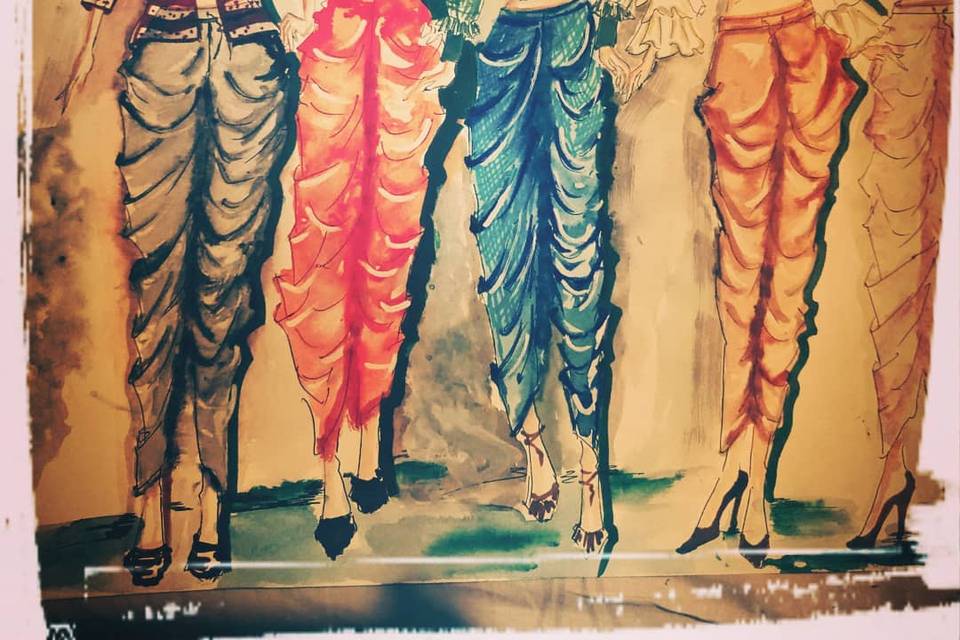 Image courtesy: RS Kouture on Instagram
The last time I had to wear something remotely traditional was when my best friend got married and that was because she warned me that if I wear a pair of shorts in her Haldi, she will most probably burn my shorts to a crisp. Cannot blame her though. Millennials can't imagine a life void of clothing apparels like denim jeans, pants, shorts, skirts et al.
Why am I talking about fusion garments for weddings, in particular, you ask? It is because Indians have yet again come up with a fashion invention that is moving a lot of heads and not in a bad way. Yes, ma'am, I am talking about dhoti pants for ladies that are taking over the fashion world and being worn by celebs and commoners with aplomb.
These pants are an amalgam of our very own desi dhoti and a quintessential pair of pants (originally known as Pantaloon) that came to India because of colonisation. So you can always say, 'Angrez Chale Gaye Par Pataloon Chodh Gaye'. Literally.
So here are some of the reasons how dhoti pants for ladies have evolved through the ages since its origin and why it is the most convenient piece of clothing you should wrap your lower body with. But for that to happen, let us refresh our memory and talk a little more about dhoti in general, even as you are browsing for dhoti patterns, shall we?
Dhoti: Yeh Na Hoti Toh Kya Hota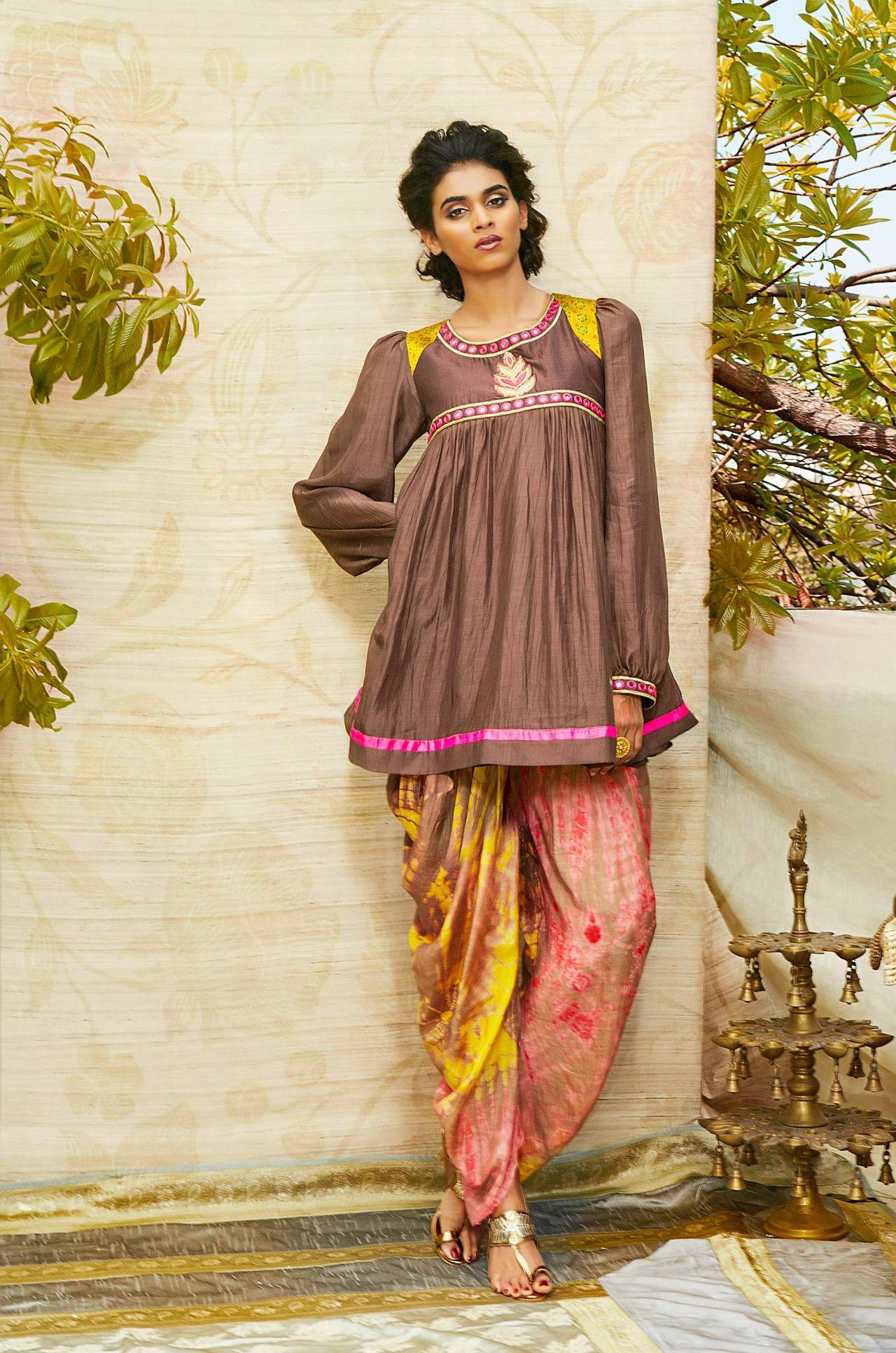 Us Indians and our neighbours have always opted for yards of clothing that can be wrapped around the waist. One of the reasons behind this is the tropical climate that is the cause for hot, humid and sticky weather all around the year. The northern part is the only region that is void of these kinds of torrid temperatures.
A dhoti is basically a long piece of cloth wrapped around the waist with the ends tucked near the tail bone. Originally worn by men of all races in India, it has slowly but surely made its way in the women's fashion circuit as well. The very idea of a woman wearing it makes it badass and to top that off, its reincarnation as dhoti pants for ladies easily makes it one of the best contenders of badassery.
It has a lot of avatars which are also known as Veshti, Lungi or Mundu. As the times have changed so has the utility of the dhoti as well. You will only find Indian priests and pandits wearing it on a day-to-day basis today. In the past, Gandhiji made this piece of clothing extremely popular. You can't win a war if you aren't wearing something that is comfy and breezy, can you?
Saree, Dhoti and Everything in Between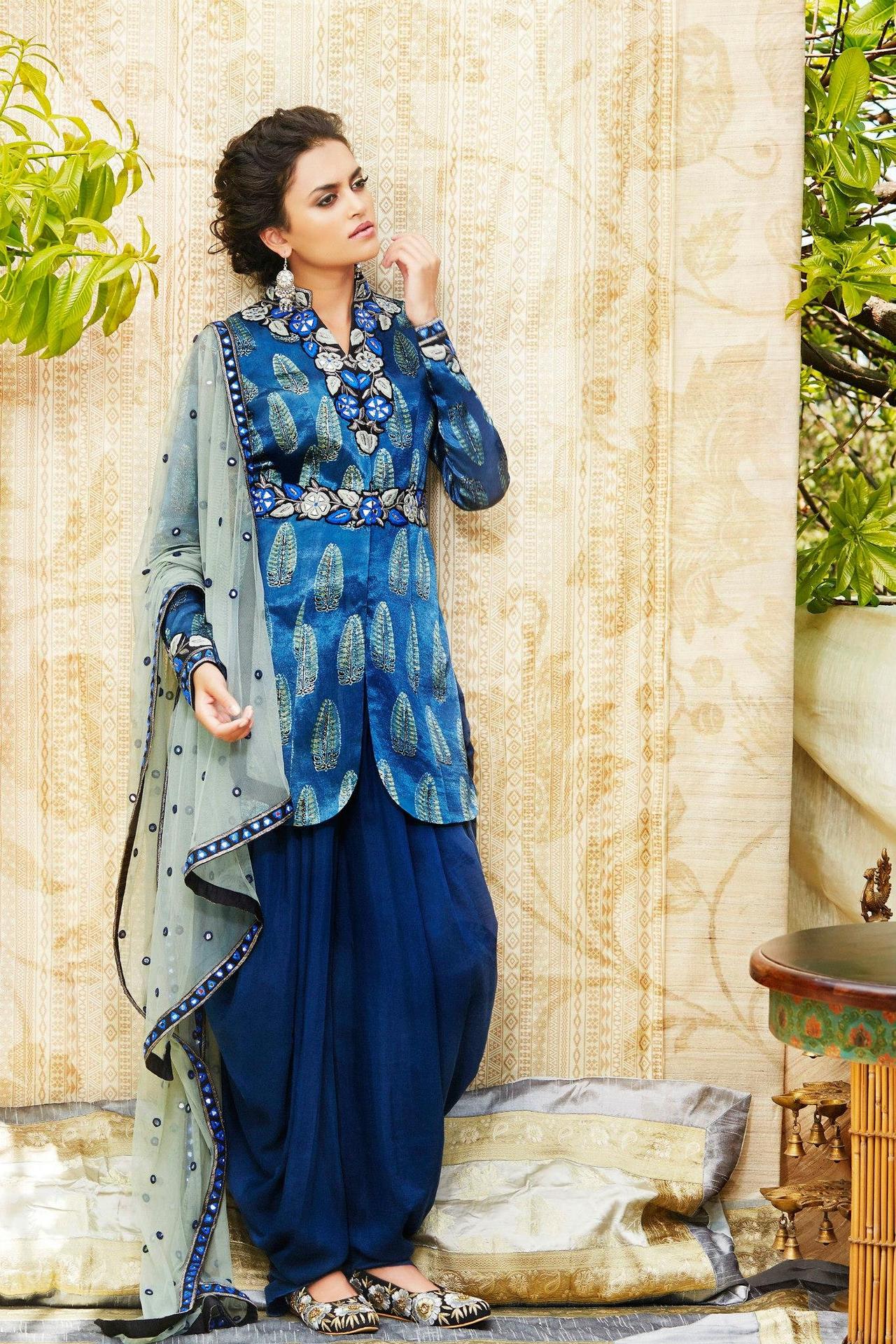 Now let's talk about the evolution of dhoti pants for ladies as well. Women have also been wrapping their body with yards and yards of a single piece of clothing that is illustrious, resplendent and culturally significant since a long time now and by that, we mean, a saree.
They have adorned sarees since time immemorial and it has become a part of their identity and culture as well. But things changed when some women started wrapping the end of the saree in a dhoti-esque way to make it more comfortable and pant-like. They could walk faster, ride a horse and be a total revolutionary. A version of this kind of dhoti sarees is seen with the Paithani saree or the Nauvari, worn by Marathi women.
Some of the early variants of dhoti pants for ladies are Harem pants, Patialas, Salwars and Jodhpuris (these were initially worn by men but women have also started wearing them nowadays). We have all grooved on the beats of 'Mauja Hi Mauja' from Jab We Met and ogled at Kareena's Harem Pants with Goo-Goo eyes hoping to someday buy it for ourselves and feel vivacious and sprightly just like Geet.
Why Dhoti Pants for Ladies are so popular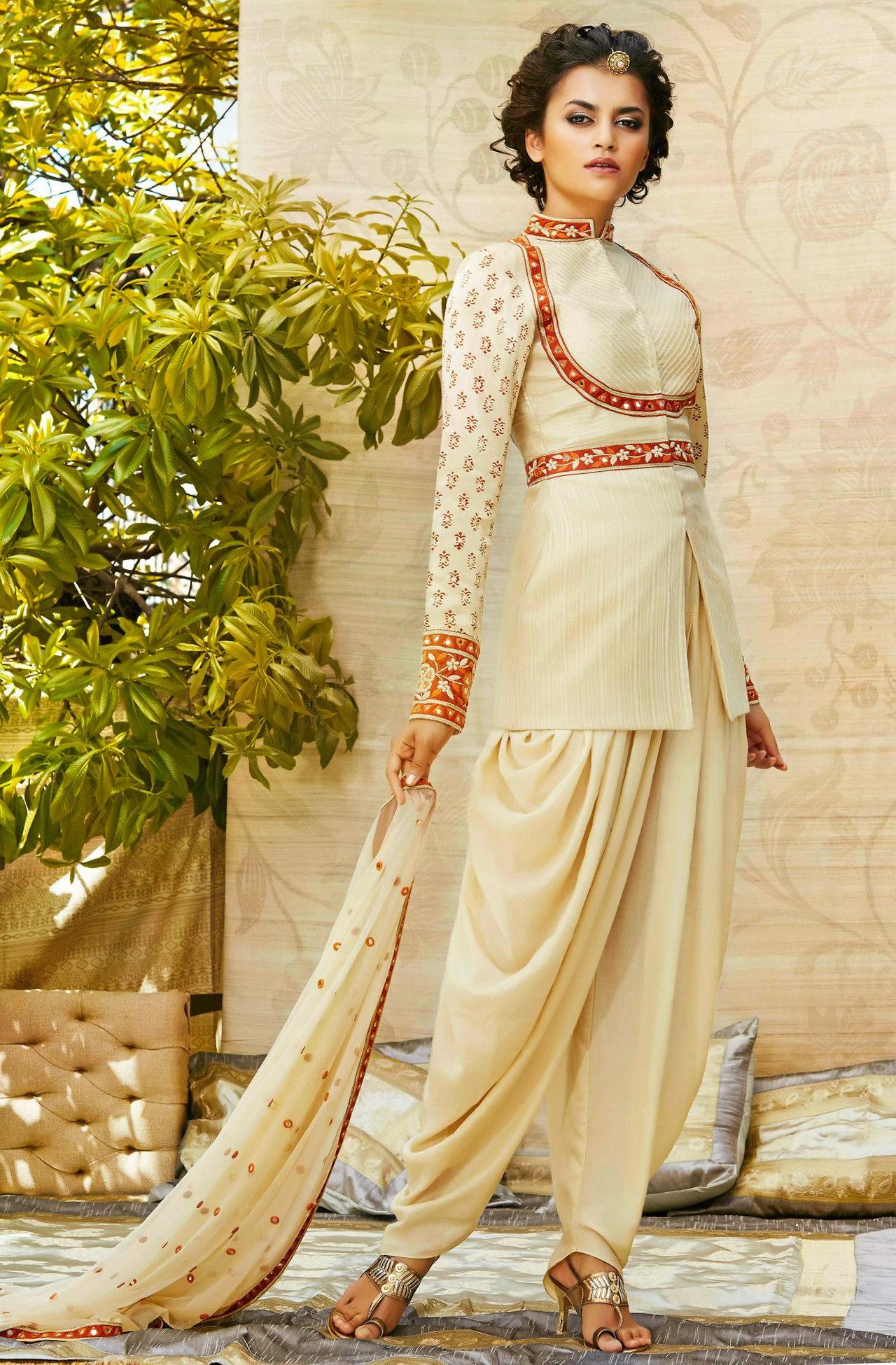 Today, harem pants have metamorphosed into our suave and urbane dhoti pants for ladies and have made their way in the wardrobes of celebs like Mira Rajput Kapoor, Shraddha Kapoor, Kriti Sanon, Athiya Shetty and Sonakshi Sinha. A lot of modern-day designers feel that these pants are here to stay and can be worn with a lot of finesse.
There are a lot of reasons for this statement. Let us go through some of them:
Extremely comfortable for active wear
Airy wear - no chances of skin rashes
Extremely fashionable as Indo-western outfit inspirations
Go well with traditional sensibilities, especially as outfits for the sister of the bride
Go well with everything - kurtis, shirts, angarkha, a crop top, a spaghetti top or simply a kameez.
Add a dupatta to complete your ensemble and voila, lo and behold, a complete style icon. There are so many more reasons to wear this phenomenal attire. So what are you waiting for, a fashion intervention? Grab a pair now!
To know more about such amazing Indo-western fusion garbs that have catapulted the fashion world, stay tuned to WeddingWire.