7 OTT Indian Wedding Outfits for Sister of the Bride
While all eyes will be on the bride at her wedding, the bride's sister will also play an important role. She will also live up to the expectations of the people somehow and show up with her best smile and best outfit.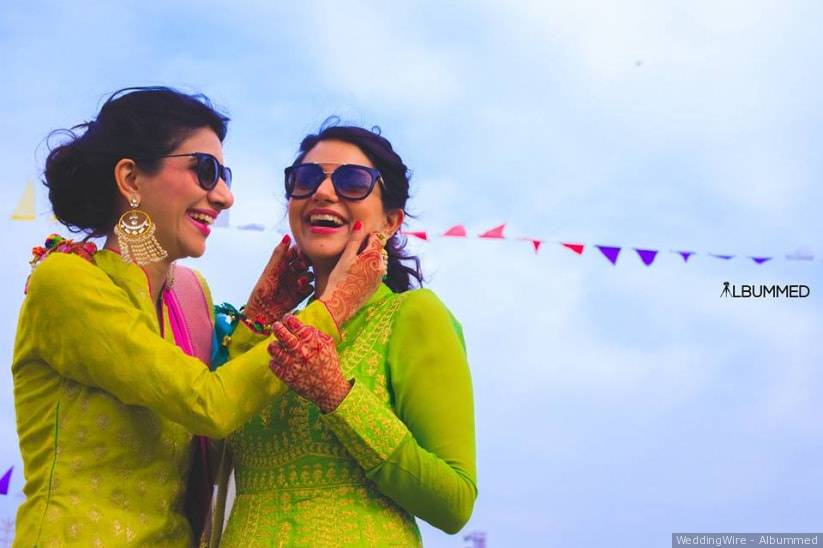 Indian weddings tend to become red carpet events or fashion shows as each guest is expected to look his or her very best. The gentlemen have to come in their best suits while the ladies are expected to look beautiful in their outfits. People usually focus on how the bride looks, what she wears, her makeup and her jewellery. But when the bride has a sister, it is inevitable that people will also give her their attention. That's where we focus with this repository on Indian wedding outfits for sister of the bride.
Who is the most important person after the bride and groom? Well, we only mean in the context of how crazy their fashion statement would be - it is the sister of the bride and groom. From her hair to the jewellery that might we add must match up with her chosen outfit for each of the pre-wedding, wedding and post-wedding ceremonies - the sister of the bride must not stop at anything to look the part. So, we thought it fit to curate a listicle of some kickass and trending Indian wedding outfits for sister of the bride ideas for you to find a stellar outfit for yourself from. So, don't stop at anything and go feast your eyes with our list of Indian wedding outfits for sister of the bride and go slay.
Indian Wedding Outfits for Sister of the Bride:
The bride's sister has the responsibility to show proper respect for the celebration and this means looking her very best throughout the whole wedding celebration. This can be both pressuring and enjoyable especially if she loves dressing up. If you are the sister of the bride, check out some of these trendy outfit ideas to help you in choosing the perfect outfit for the wedding. From suits to lehengas to some outfits which are a mix of the modern meets the traditional, each of these Indian wedding outfits for sister of the bride has your name all over them.
1. Crop top and lehenga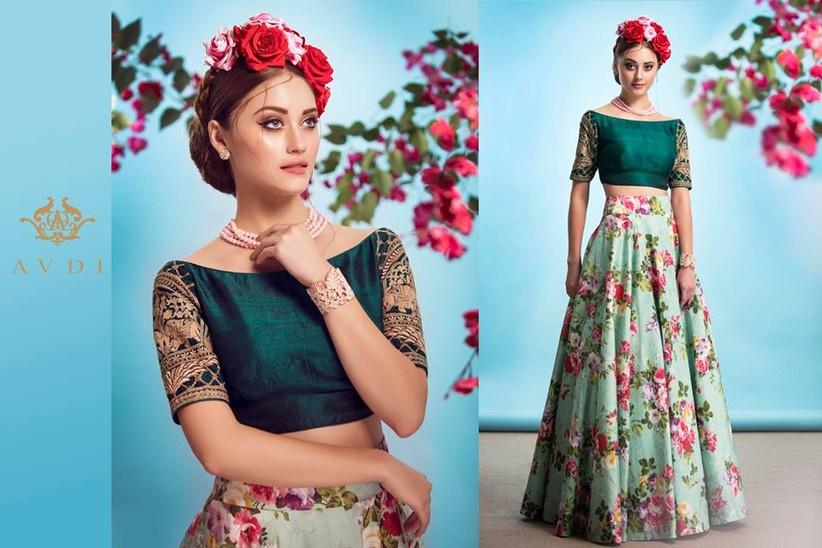 Enjoy the comfort of a crop top over a lehenga choli or traditional blouse, with the free-flowing ease of a skirt. Now, that's an idea indeed among Indian wedding outfits for sister of the bride. You can choose your style among these outfits with floral or even light inspirations over the heavy, traditional lehenga. The crop top set goes a very long way. From wearing them at a pre-wedding function to using this same set for events parked to be celebrated months later after the wedding - you can sport a crop top set at almost any function and occasion.
2. Floral Sleeveless Traditional Dress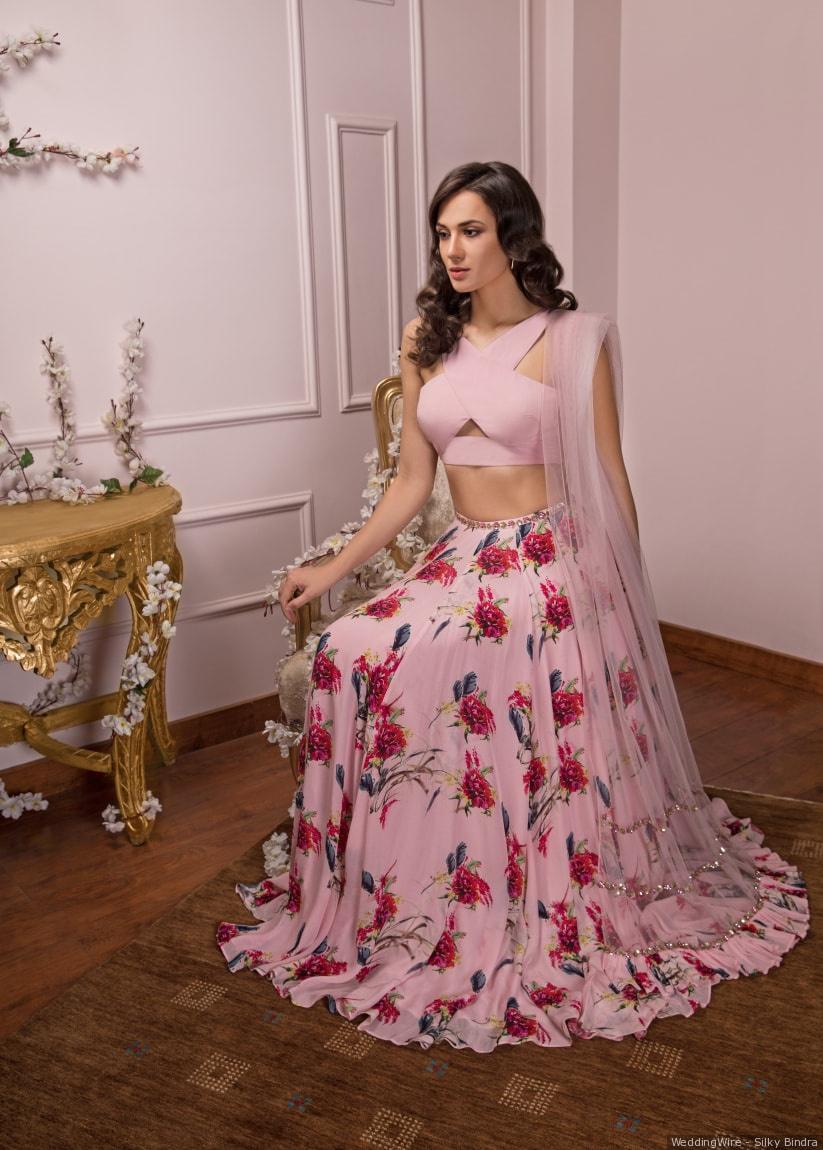 If you want to take dressing up to a higher level and to really hold onto some attention, you can wear a lehenga or any curve-defining traditional dress. You can wear a one-piece dress or a two-piece dress amid this set of Indian wedding outfits for sister of the bride.
Floral designs are very trendy nowadays for Indian wedding outfits but you may also notice that monochromatic and lighter colours are also in. Chic, floral and absolutely scintillating, this outfit shows the skin in all the right places. Need we say more or are you convinced that this outfit is the one for you?
3. Modest Wrap-up Dress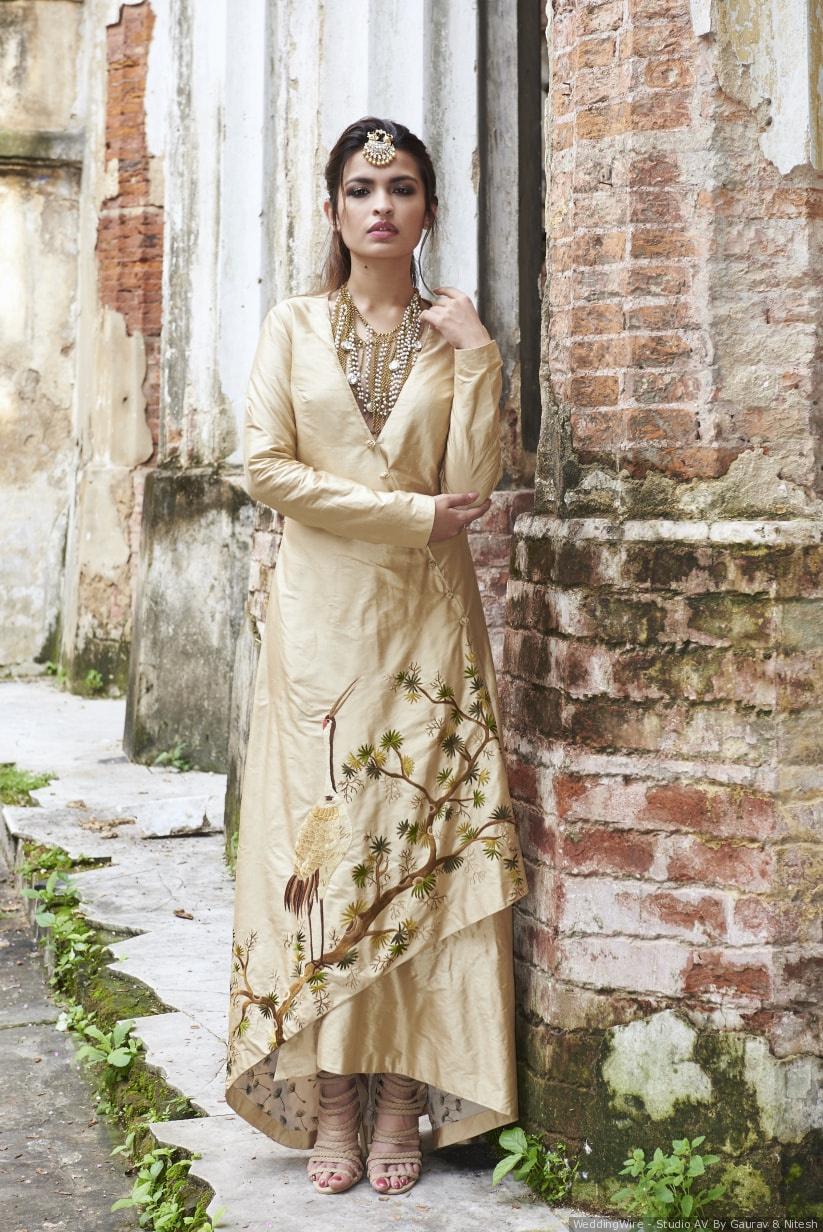 If you are not comfortable wearing a more revealing dress there are lots of other options. There are many beautiful designs for modest long-sleeved traditional Indian dresses. You can pair it with a long gorgeous saree.
Others use creativity with this set of indian wedding outfits for sister of the bride, by mixing and matching different sets of outfits in colour and style.
4. Venus or Any Long Gowns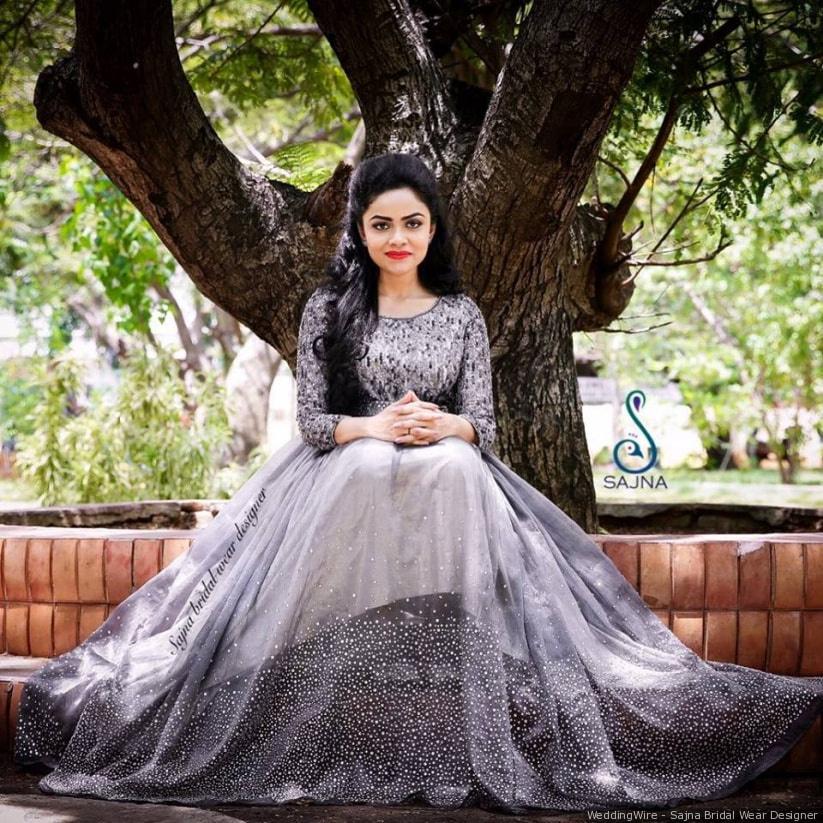 You don't always have to go for traditional outfits. A Venus gown (if paired with a dupatta) is also an excellent choice among Indian wedding outfits for sister of the bride. It will make you look elegant with less effort like a goddess. If not a Venus gown, of course, there are various long gowns you can choose from.
Take inspiration from the outfits worn by beauty queens in international pageants or look to Bollywood divas.
5. Modern Pastel Dress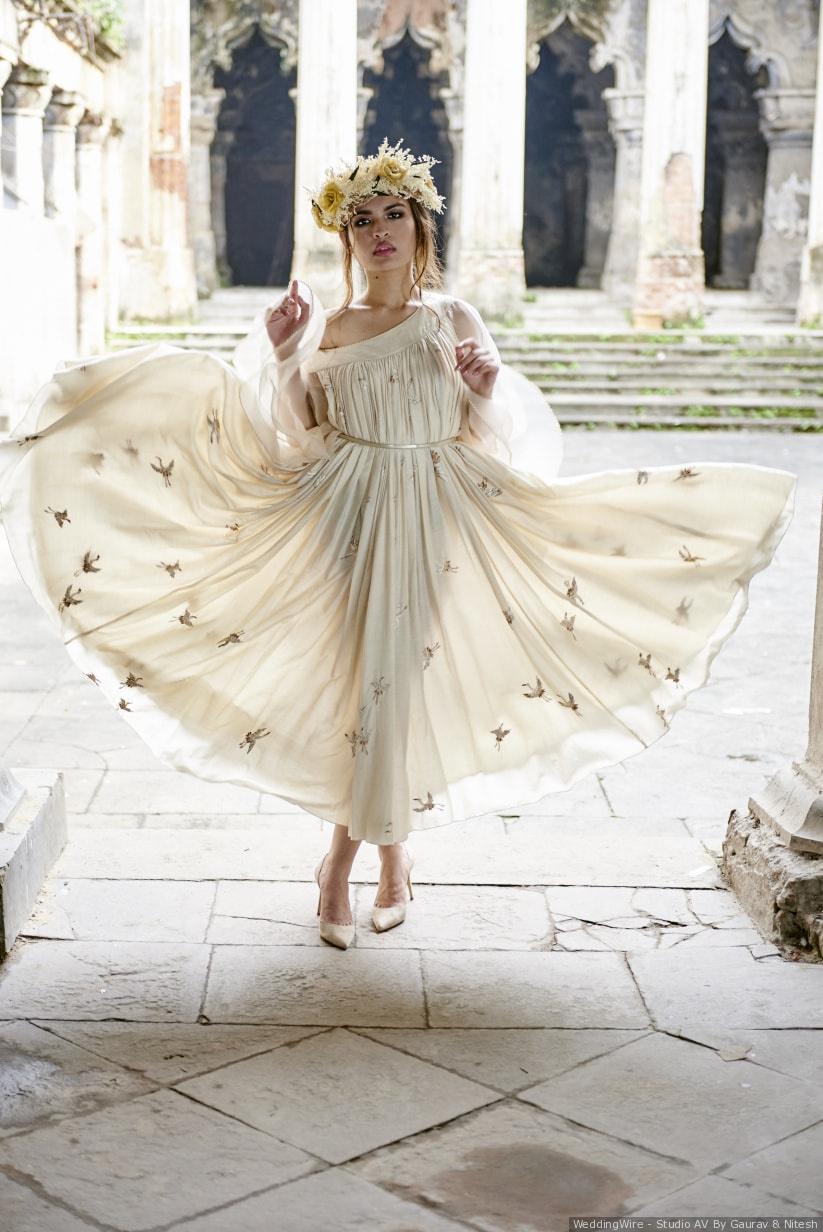 If you don't feel like going for the traditional dress and any long gowns or Venus gowns, a modern pastel coloured dress will do. It gives you more freedom in your movement while maintaining a gorgeous look. Being the 'in' trend for a long time now, pastels are definitely here to stay.
So, you can pick any colour from powder blue to a peachy bliss, a gown in these shades will turn you into an elegant diva.
6. Go conventional - A lighter lehenga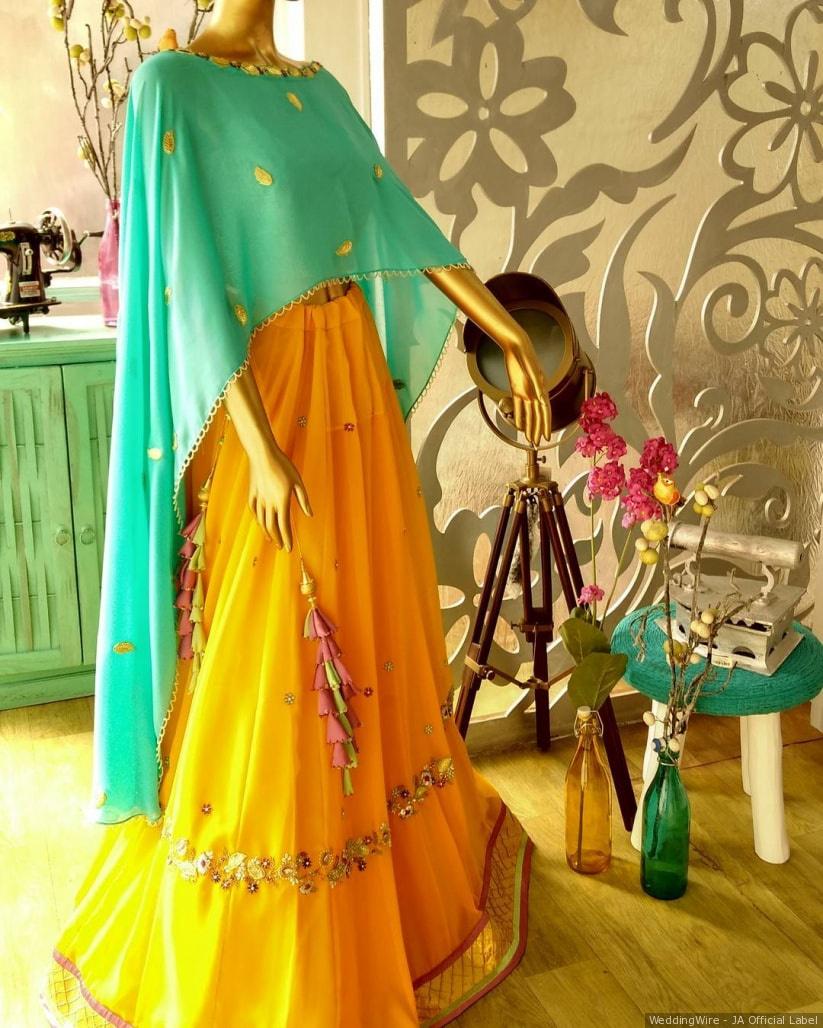 Whether you wear a traditional or a modern gown or dress, other factors will also matter. There are heavy types of fabric, especially in traditional dresses. If you want a more manageable option among Indian wedding outfits for sister of the bride, choose one with a lighter type of fabric like silk, chiffon, cotton or georgette. Monochromatic or minimal colours are most preferable with intricate details such as glittery sequins or gems.
7. Choose a saree gown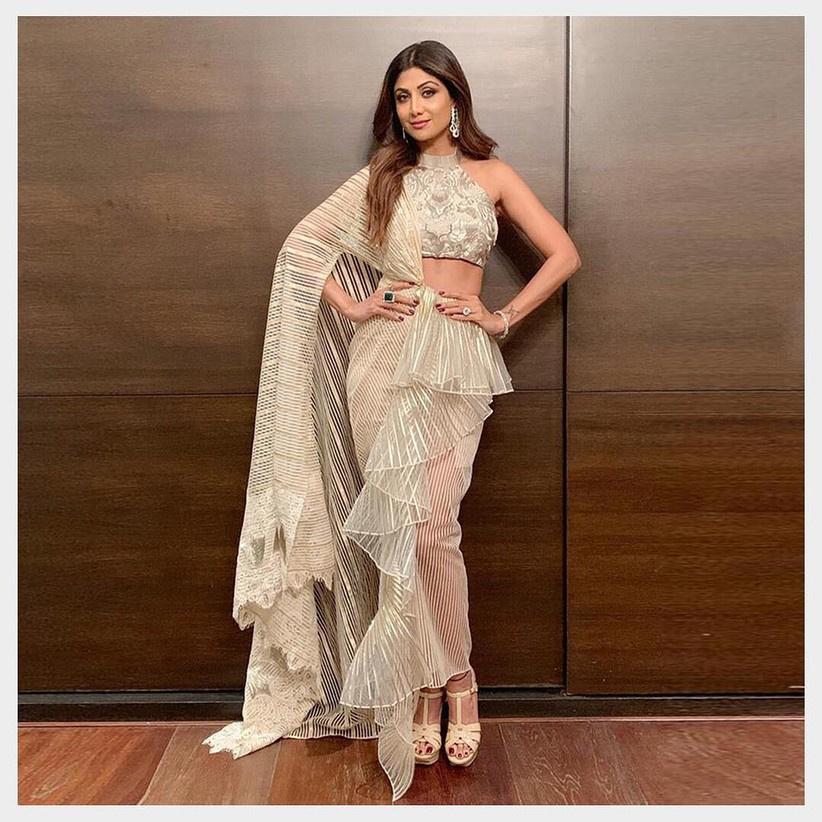 Image courtesy: Manish Malhotra
Take the fusion route among Indian wedding outfits for sister of the bride by decking yourself up with a saree gown or two. This modern dress-style drape will make you look the height of fashion without any of the fuss associated with it.
You are the person who will attract the most attention next to the couple. So bring your A-game to play when dressing up for your sister's wedding. Balance your outfits in such a way that you don't steal her thunder and simply look your gorgeous best. You can even go for coordinated outfits for small in-house ceremonies like Pooja or Haldi. Let everyone know that it is your sister's wedding even through your wardrobe selection.
Now that you have seen all of these over the top and totally drop dead gorgeous Indian wedding outfits for sister of the bride, get in touch with a hairstylist and makeup artists who will do justice to your on point features and give you a bridal makeover you are truly worthy of! And, once done, do not forget to get a dozen photographs clicked - forging memories is very, very important! Som get in touch with all the wedding vendors right away!
So what are you going to wear for your sister's wedding? Share with us which of these Indian wedding outfits for sister of the bride you liked the most in the comments below.