The Only Guide You Need to Pick the Right High Waist Lehenga Crop Top!
Lehenga and crop top pairings offer a ton of styling versatility as you can pick and choose the top and bottom as per what you like! Here's how you can look your best in a high waist crop top lehenga!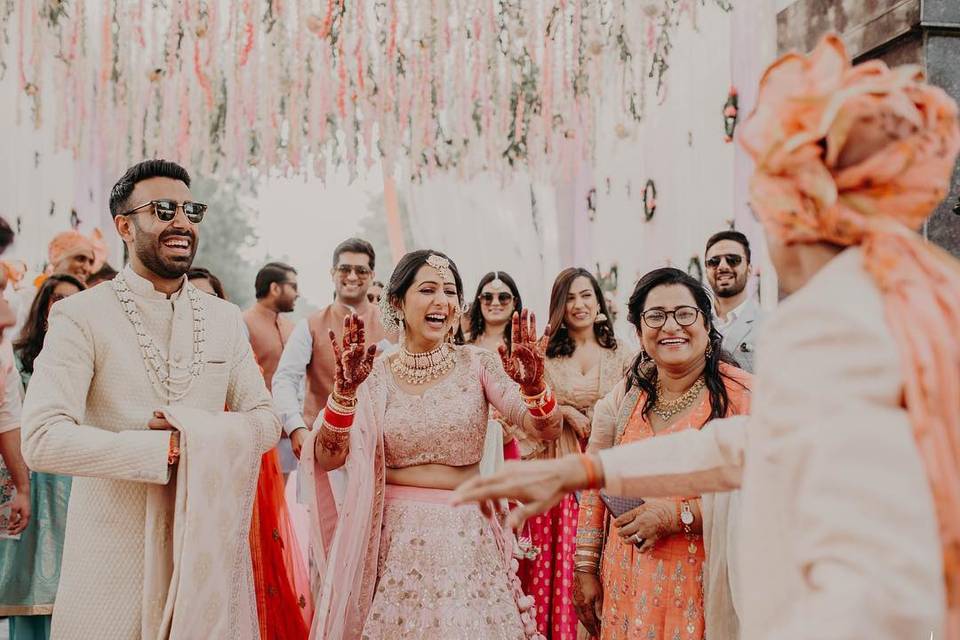 The high waist lehenga crop top is the biggest trend that Indian brides are going gaga over in the recent past. One of the biggest reasons for this might be the innumerable celebrities donning it repeatedly on different occasions. Moreover, the designers across India have invested heavily in this fashion trend and have made it a success over the last couple of years. Since it is the most 'in' thing, it is necessary that you know the right way to don the outfit.
Through this article, we tell you some of the most important factors that you need to keep in mind while wearing a bridal ensemble like high waist lehenga crop top.
1. Select the colour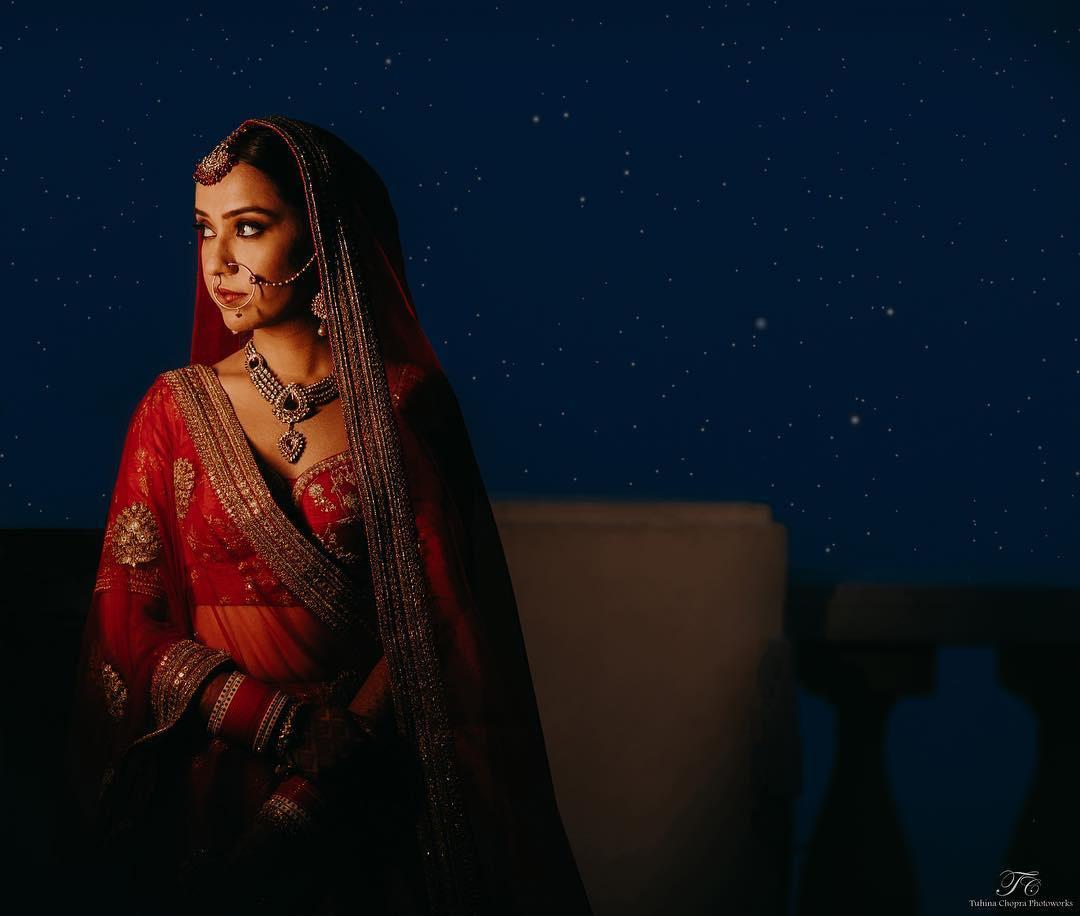 To begin with, you need to make up your mind about the colour you want to wear on the big day. The popular colours for the bride are red colour combinations, along with maroon, golden, beige or off-white. If you are a guest, you can practically choose any colour you want according to the time of the wedding.
If it is a day wedding, pick any of the warm colours like yellow, orange, peach and so on. For a night wedding, darker colours like plum, maroon, electric blue or dark green are some of the top colours you can choose. Make sure that you choose the colour of the crop top in accordance with the lehenga. You can go for either a contrasting colour or something similar to the lehenga itself.
2. Select the style of the lehenga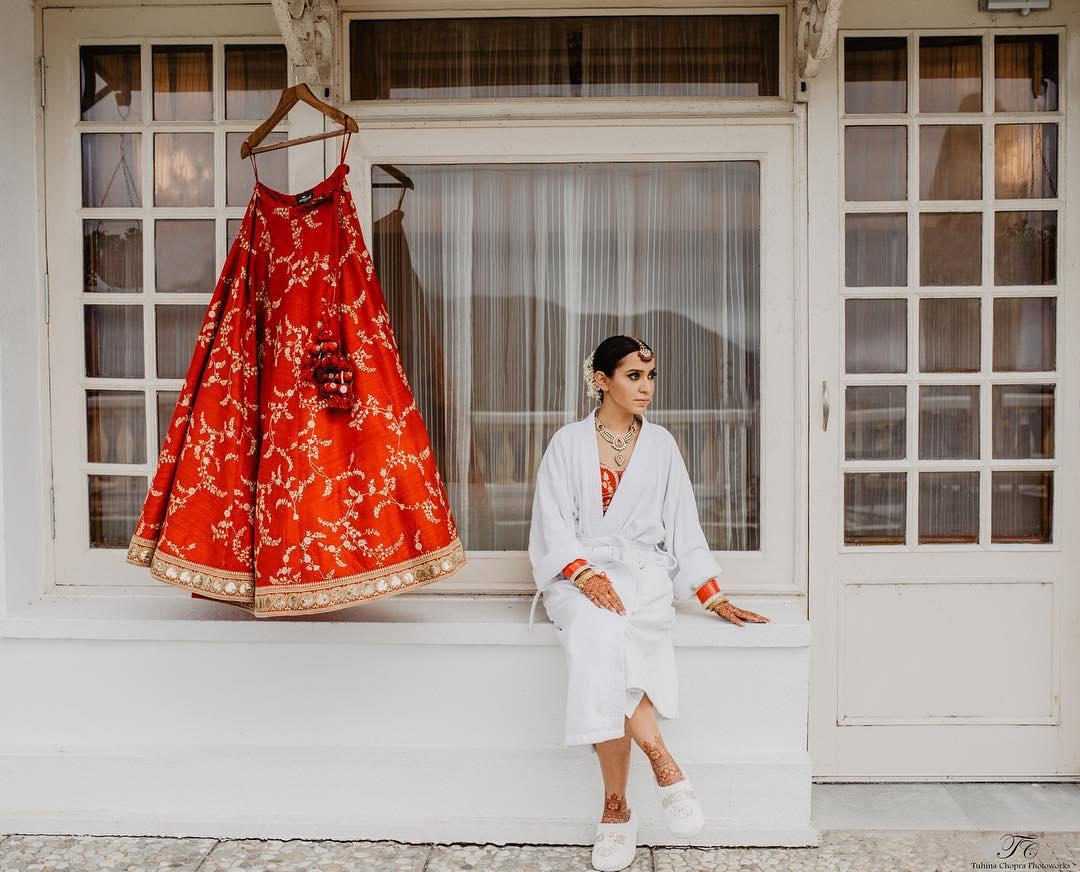 It is safe to say that in an outfit like high waist lehenga crop top, the lehenga is the one that would grab maximum attention. Therefore, it is important to select the style of the skirt with the utmost care. The basic criteria to look into is your body type. You should always wear clothes according to your body type to look your best. For instance, if you are a curvy woman, a voluminous lehenga skirt will look lovely on you!
Go for a high waist lehenga with multiple pleats or a lehenga that flows down like a gown if you have a heavy bust. This will add volume to the bottom part of your body and even out the look. For an hourglass figure, you may flaunt your curves if you want. Women should show off their toned abs by opting for a short crop top and a Lehenga with heavy embroidery. As you can see, your body type does play a crucial role in selecting the high waist lehenga crop top.
Now that you know the colour and the style of high waist lehenga crop top you want, it is time to select the design of the embroidery and the amount of embroidery you want in it. For a bride, it would be advisable to wear something that is heavily embroidered. This will help you look like a bride in every sense. If you are a guest, you can either go down the bling route or go with the contemporary minimalist look that is quite popular nowadays. For morning weddings, floral high waist lehenga crop tops are another cool idea to explore.
Now that you know the basics of how to select a wedding outfit with a high waist lehenga and a crop top, let us tell you some of the best combinations out there!
3. Plain lehenga with a heavily embroidered crop top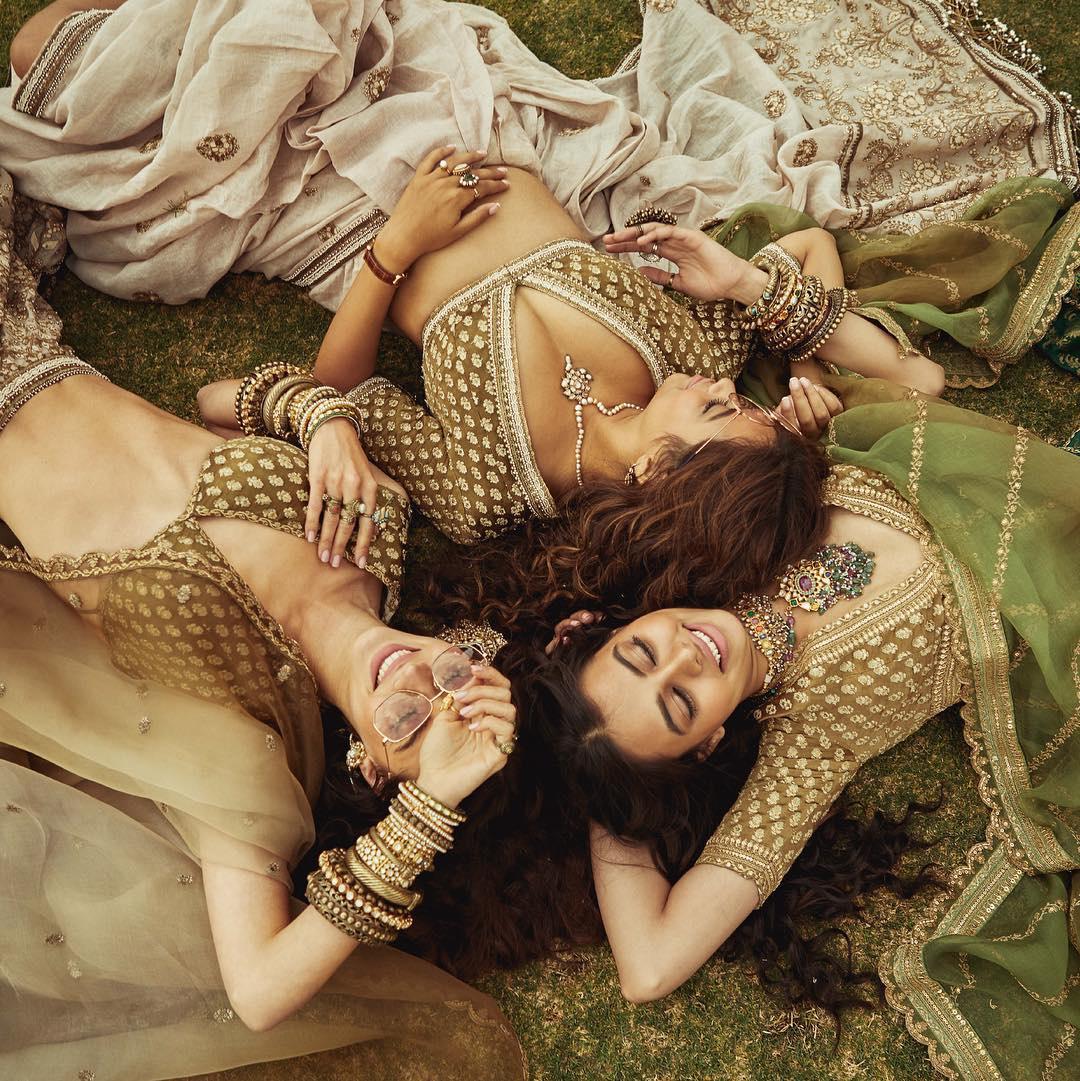 Image Courtesy: Sabyasachi' Instagram
If you want a bit of a different look, then this is it as it allows the crop top to pop more than the lehenga. In this combination high waist lehenga crop top, the high waist lehenga is should have a single tone, maybe maroon or electric blue with a heavily embroidered golden or beige coloured crop top. This would surely look great on you at any event of a wedding. Note that, because of the simple lehenga, this is not an outfit for the bride, at least not for the wedding itself.
4. Off-shoulder pairings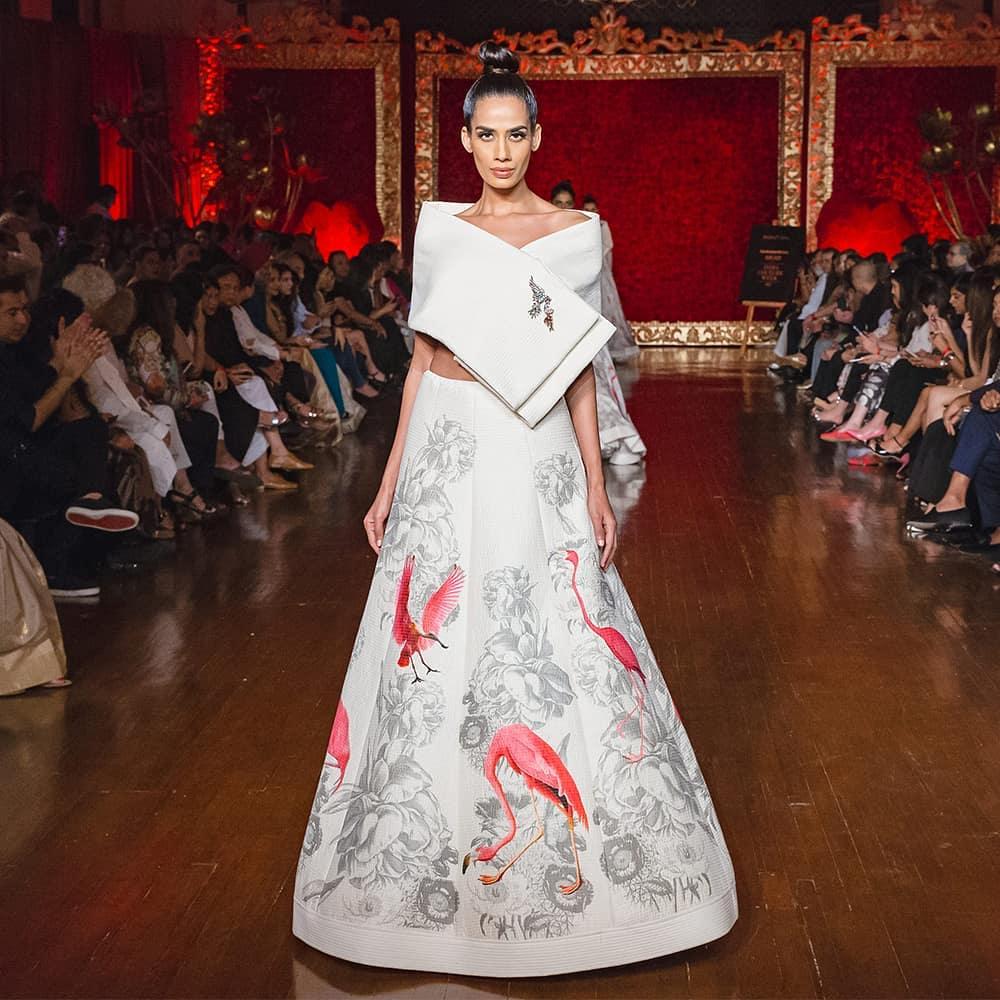 A heavily embroidered high waist lehenga and an equally embroidered off-shoulder crop top is one of the many outfits that a bride can pull off. Opt for a trendy crop top that can also look like a shawl draped over you). This would create the ultimate modern look at the wedding. The bottom part of the lehenga can be a heavily sequined one to add more flare to the outfit.
5. Let the jewellery do the talking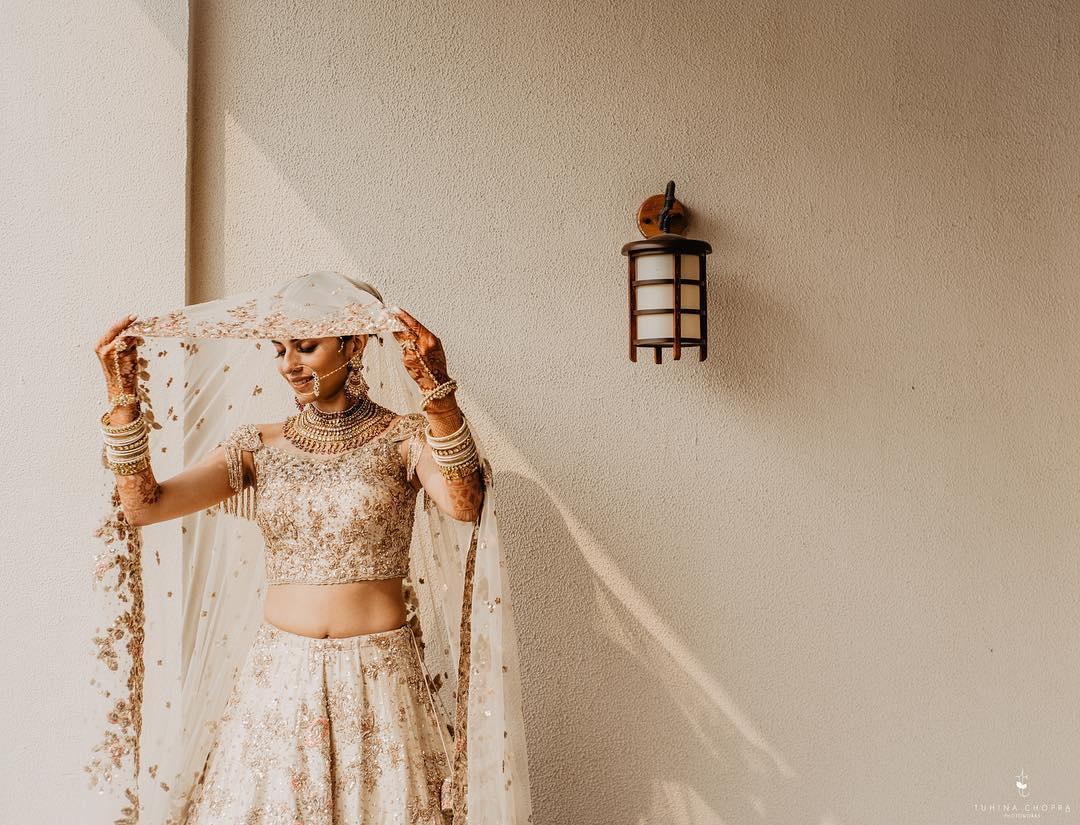 If you love jewellery then this look would resonate with you a lot. This look is fast becoming a trend in Indian weddings with the complete high waist lehenga crop top look being of a single colour with the bride wearing heavy jewellery on top of it. The best colour for this is either red or maroon. Go for a textured fabric with the same coloured thread work. With this done, let the jewellery do the talking. Wear heavy gold or silver jewellery that looks gives the royal feel in every sense. This one look would make you a trendsetter since it is yet to be popular.
Make a statement with the outfits you choose by picking interesting crop tops to pair with your lehenga skirts. Crop top and lehenga designs are all the rage and you definitely don't want to miss out on this trend!
Get in touch with our jewellery vendors to complete your look!